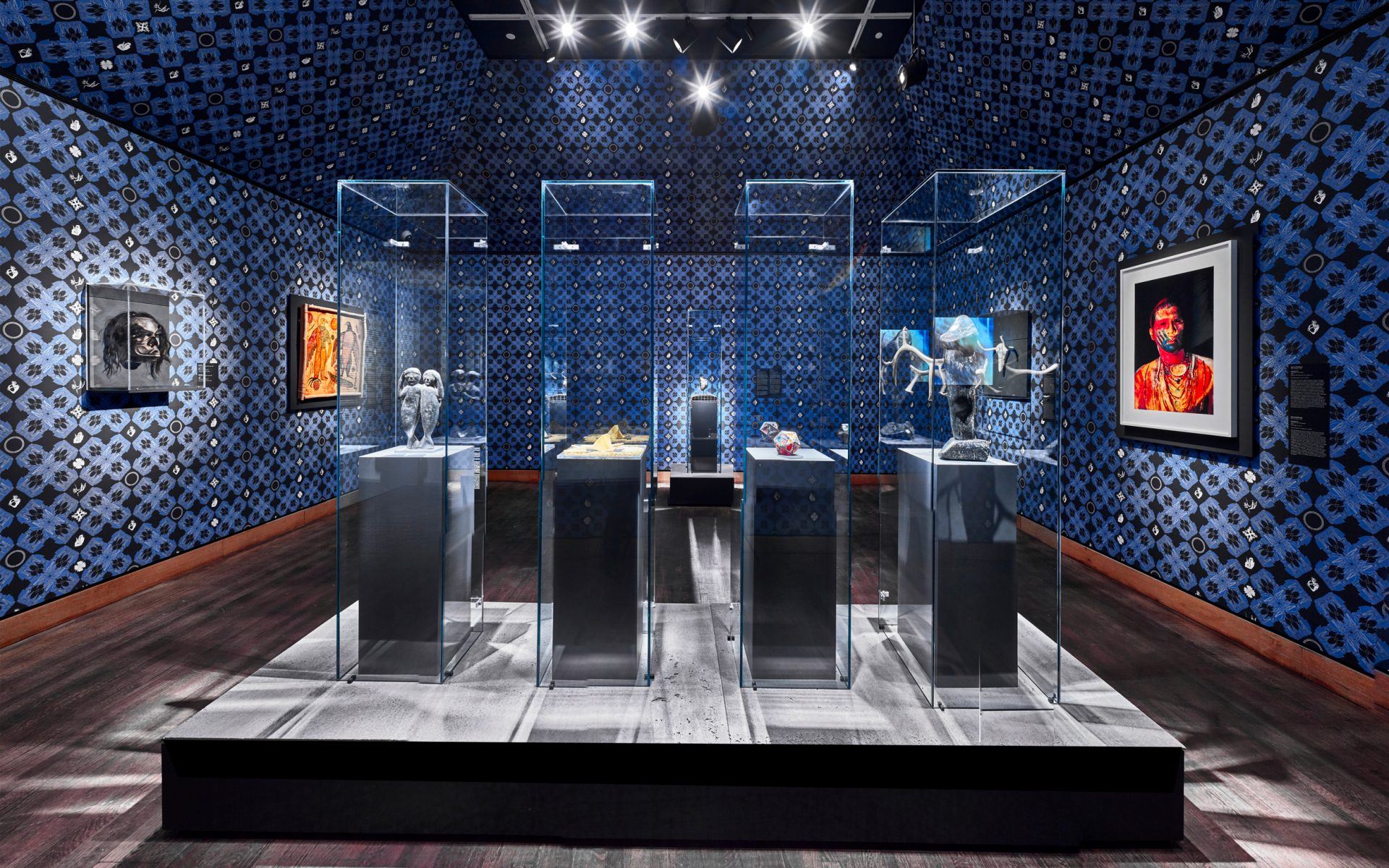 Inside the Dazzling New Wing at the Montreal Museum of Fine Arts
The reinstallation includes 1,500 pieces that narrate the history of humanity from a decentralized perspective
The Montreal Museum of Fine Arts' opening of the new Stephan Crétier and Stéphany Maillery Wing for the Arts of One World coincides with a crucial moment in museology when storied institutions are revisiting collections they amassed over decades and mine fresh perspectives in an attempt to carve a platform for overlooked and suppressed narratives. Museums' ongoing inclusivity efforts also affect their shopping habits, leading to acquisitions of works by artists from races, genders, and nationalities that have historically been kept off their walls and pedestals.
Within this social climate that is permeating history-writing intuitions, MMFA inaugurates a ten-gallery section, located on the 150-year-old museum's fourth floor, inside the Jean-Noël Desmarais Pavilion, with an inter-geographical sensibility for representation. Doing justice to the wing's unifying name—which pays homage to Martinique poet Édouard Glissant's imagination of a united world in his text Treatise on the One World—the exhibition suggests a nonhierarchal documentation of art and objects from all regions of the globe through a decentralized lens. Spread across the more than 11,000-square-foot layout are approximately 1,500 objects spanning the fourth millennium B.C. to the present, ushering visitors through civilizations and capturing their distinct urges to represent the world and beyond.
Recommended: Sweden's Fotografiska Expands to New York City
MMFA director general and chief curator Nathalie Bondil organized the exhibition, along with museum curators Iris Amizlev, Laura Vigo, and Erell Hubert, over a three-year research and ten-year acquisition process. The team dug through the museum's existing 42,600-piece collection to bring to daylight an overshadowed repertoire, most of which includes works by artists from African, Asian, and indigenous cultures. The show draws uncharted paths between histories as well as reshapes dictated concepts of art history and civilization.
"We activated the collection of this encyclopedic museum with an intention to remove the perspective of 'the other' and diverge from traditional display methods," Bondil tells Galerie, standing in front of Yinka Shonibare's sculpture Pan (2018), a hybrid of animal and human covered in the artist's signature African wax fabric patterns, carrying a globe in lieu of its head. The curators substantialize their orchestration of a transhistorical platform with a series of commissioned works by contemporary artists, who add their voice to the discussion around cultural legacy and offer "a contemporary glaze," says Bondil.
The arrangement echoes a utopian world order in which regions exist within their own territories yet remain unburdened by doors, walls, or borders that separate them. The first gallery, titled "Africa and the Circulation of Worlds," for example, overlooks the room dedicated to Chinese art; a window housing ancient objects from Congo and Nigeria is next to Senegalese artist Omar Victor Diop's 2014-dated inkjet print of an 18th-century Senegalese slave turned nobleman.
Recommended: Look Inside Artist Pat Steir's Treasure-Filled Townhouse in Greenwich Village
Another Senegalese artist, Omar Ba's large-scale cardboard box painting sits adjacent to the neighboring gallery, titled "Reorienting Oriental Art," which includes works from North Africa, the Middle East, and Central Asia.
In addition to ancient decorative objects in brass, ceramic, or clay, contemporary art by women artists bring the discussion into the present, reflecting on representation of womanhood and the body. The video of a durational Hula-Hoop performance by Turkish artist Nezaket Ekici joins photographs by Moroccan artists Yasmina Bouziane and Majida Khattari.
The ensuing galleries focus on Oceania, South and Southeast Asia, Japan, the Americas, and Canada, intertwining into a narrative of human endeavor and our instinct to chronicle and rationalize the one world we inhabit.
The Stephan Crétier and Stéphany Maillery Wing for the Arts of One World is open on fourth floor of the Jean-Noël Desmarais Pavilion at the Montreal Museum of Fine Arts.
Next Post