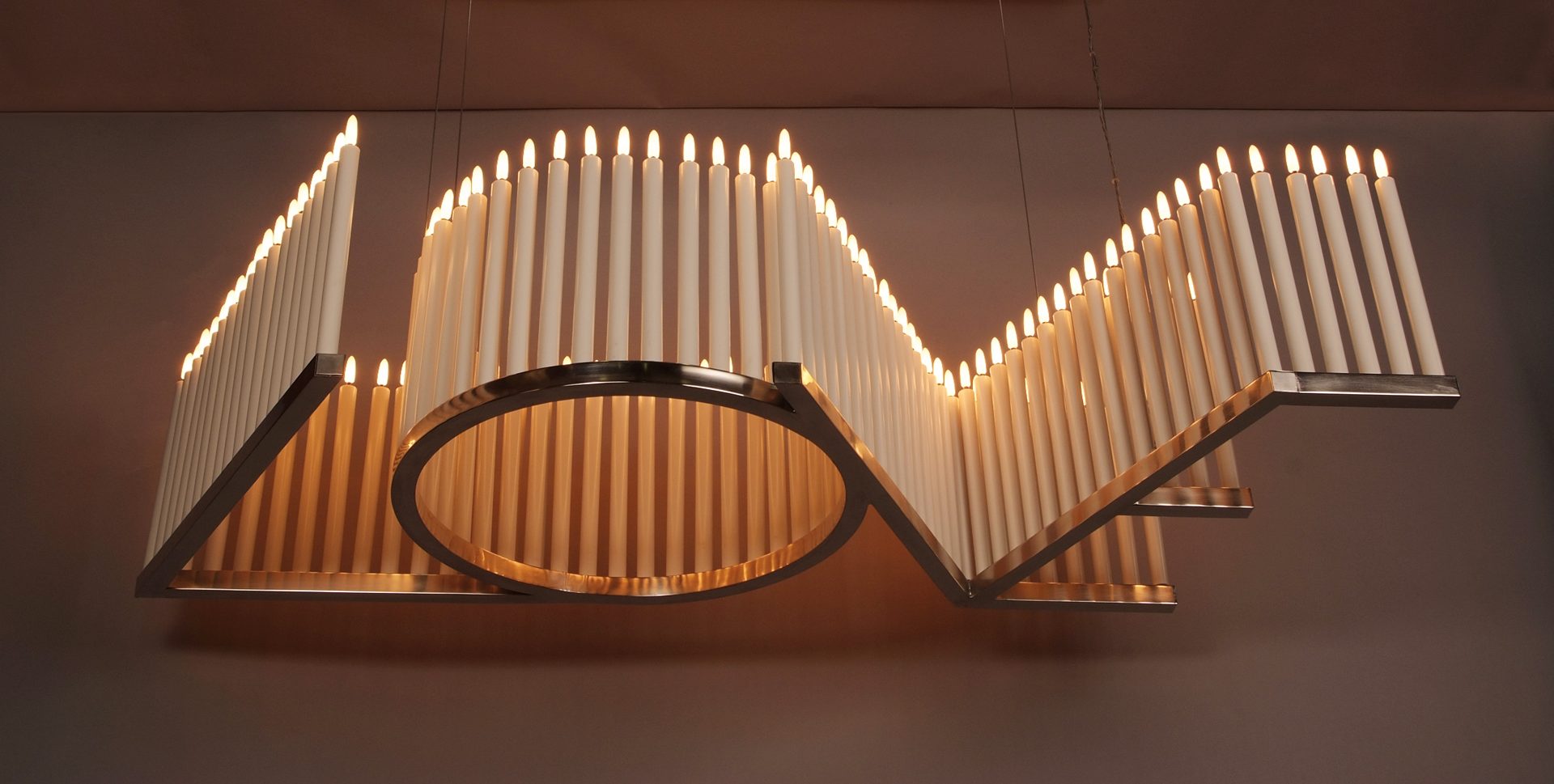 The Story Behind Mathieu Lustrerie's Innovative Bespoke Chandeliers
Between grand restorations for Versailles and pioneering designs for Chanel, French-based Regis Mathieu is redefining what a chandelier can be
French artisan, entrepreneur, designer, and collector Régis Mathieu is your go-to guy when it comes to lighting—particularly chandeliers. After taking over Mathieu Lustrerie—the family business—in 1992, Mathieu has established himself as not only an innovative and whimsical lighting designer, but as one of the world's leading authorities on the restoration of chandeliers. 
The atelier is nestled in the quaint village of Gargas in southeastern France—in an old pigment factory. Restorations, reproductions of antique designs, and contemporary creations are the three main departments of the company. Some of Mathieu's most notable chandelier restoration projects include the Louvre Museum, the Opéra National de Paris, the Palace of Versailles, the Palazzo Farnese in Rome, Italy, and the Academy of Music in Philadelphia, Pennsylvania.
The meticulous process includes extensive research of historic archives, plans, and photographs or drawings, as well as consultations with conservationists and advisors. The atelier's reproductions of antique pieces are in high demand by designers, institutions, and international retail companies. Chanel, Louis Vuitton, Cartier, Hermès, Prada, Van Cleef & Arpels, and Guerlain stores all boast Mathieu designs.
Contemporary creations are equally luxurious but much simpler—with clean lines and bold geometric shapes—using such elements as amethyst, bronze, gold, rock crystal, silver, and semiprecious gems. Mathieu's designs showcase his understanding of modernity too. The pieces' remarkable sizes give them a formidable presence in any room they inhabit.
Next Post