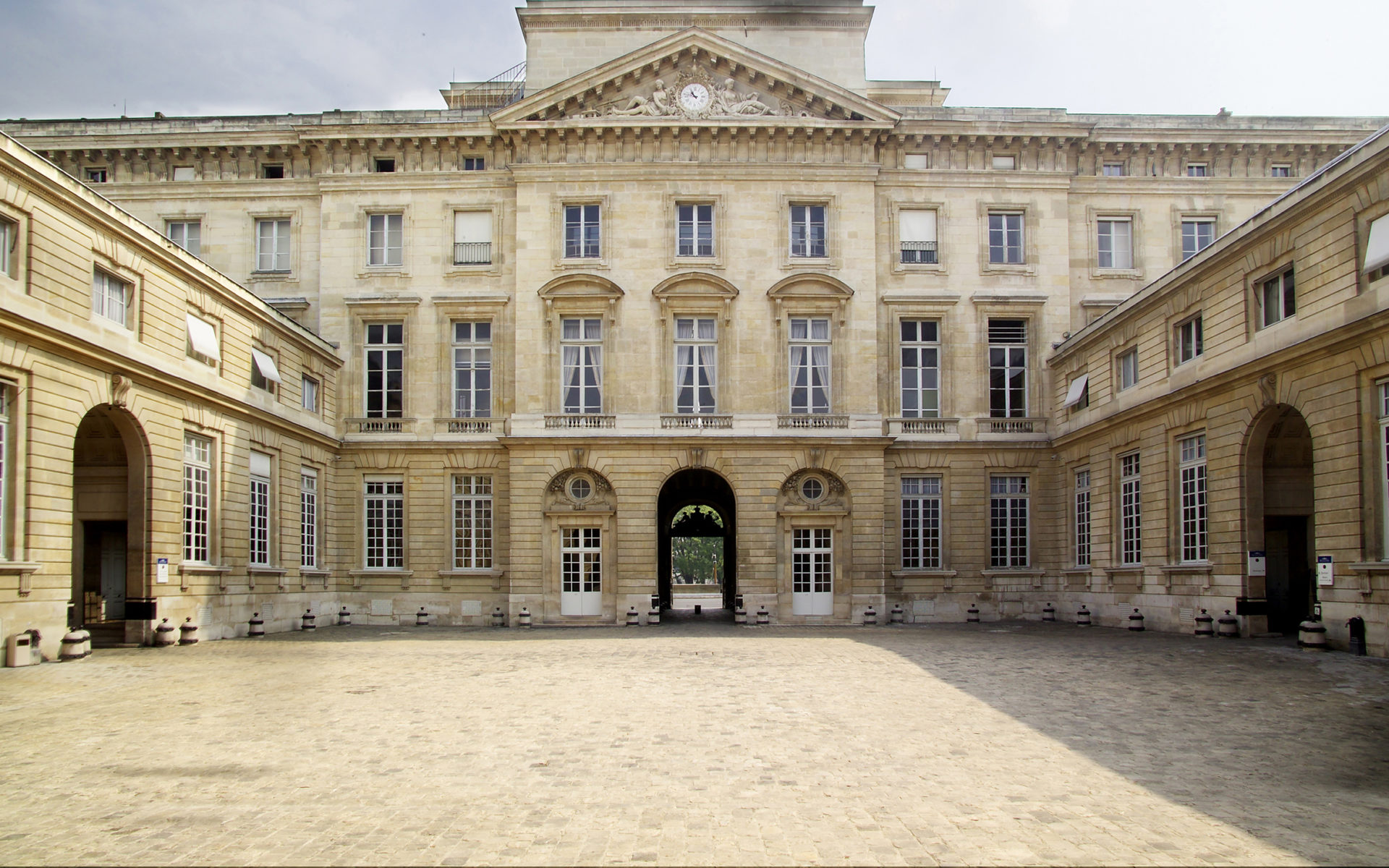 La Monnaie de Paris: The Historic Mint Becomes a Cultural Hot Spot
After a six-year makeover, the historic manufacturer reopens with a Michelin-starred restaurant, a cutting-edge art space, and a renewed spirit
Boasting a history that stretches back 1,150 years, La Monnaie de Paris, the government–run minting center in the French capital, reopened its doors to the public on September 30, following six years of renovations.
Founded in 864, La Monnaie is the world's oldest continuously running mint, but it didn't move to its current location at 11 Quai de Conti until 1775. The manufacturing center was (and still is) responsible for producing Euro coins for France and a number of other countries. After its latest refresh, the Neoclassical structure now serves as a museum, a meeting place for social gatherings, a thoroughfare between the Right and Left Bank, and an exhibition space for contemporary art—complete with the Michelin-starred Guy Savoy Restaurant, and Frappé par Bloom, a farm-to-table café that uses produce from local farmers.
Designed by architect Jacques-Denis Antoine, the sprawling plant was built between 1767 and 1775. In 2009 Atelier d'architecture Philippe Prost won the competition to complete an $88-million renovation and development of the structure, now officially known as 11 Conti – Monnaie de Paris. Jean-Michel Wilmotte designed the Guy Savoy restaurant and signage inside, while Hervé Baptiste was responsible for the parts dedicated as historical monuments.
Now, visitors can spend an entire day wandering around the courtyards and other offerings on site. Start by exploring the 11 Conti Museum and observe 150 craftsmen at work creating coins in between perusing galleries devoted to the history of the mint. Objects on display include the official Louis XV stamps used to strike the coins to the extremely rare gold money once buried at the bottom of the ocean.
Then, enjoy a homemade lunch at Frappé par Bloom before climbing the famed Escalier d'Honneur to catch a contemporary art exhibition—on view from October 20 through January 28 is "Women House," a group show featuring 40 female artists, including Niki Saint Phalle and Louise Bourgeois. Be sure to check out the retail space, where you can pick up coins designed by Jean Paul Gaultier.
"The institution has undergone far-reaching transformations over the past ten years. It has gone through the centuries without surrendering the core elements that define its identity," said Aurélien Rousseau, the CEO and chairman of La Monnaie, in a statement. "It has opened up itself and it has engaged into new horizons while still remaining true to its past."
La Monnaie de Paris, 11 quai de Conti, Paris.
Next Post