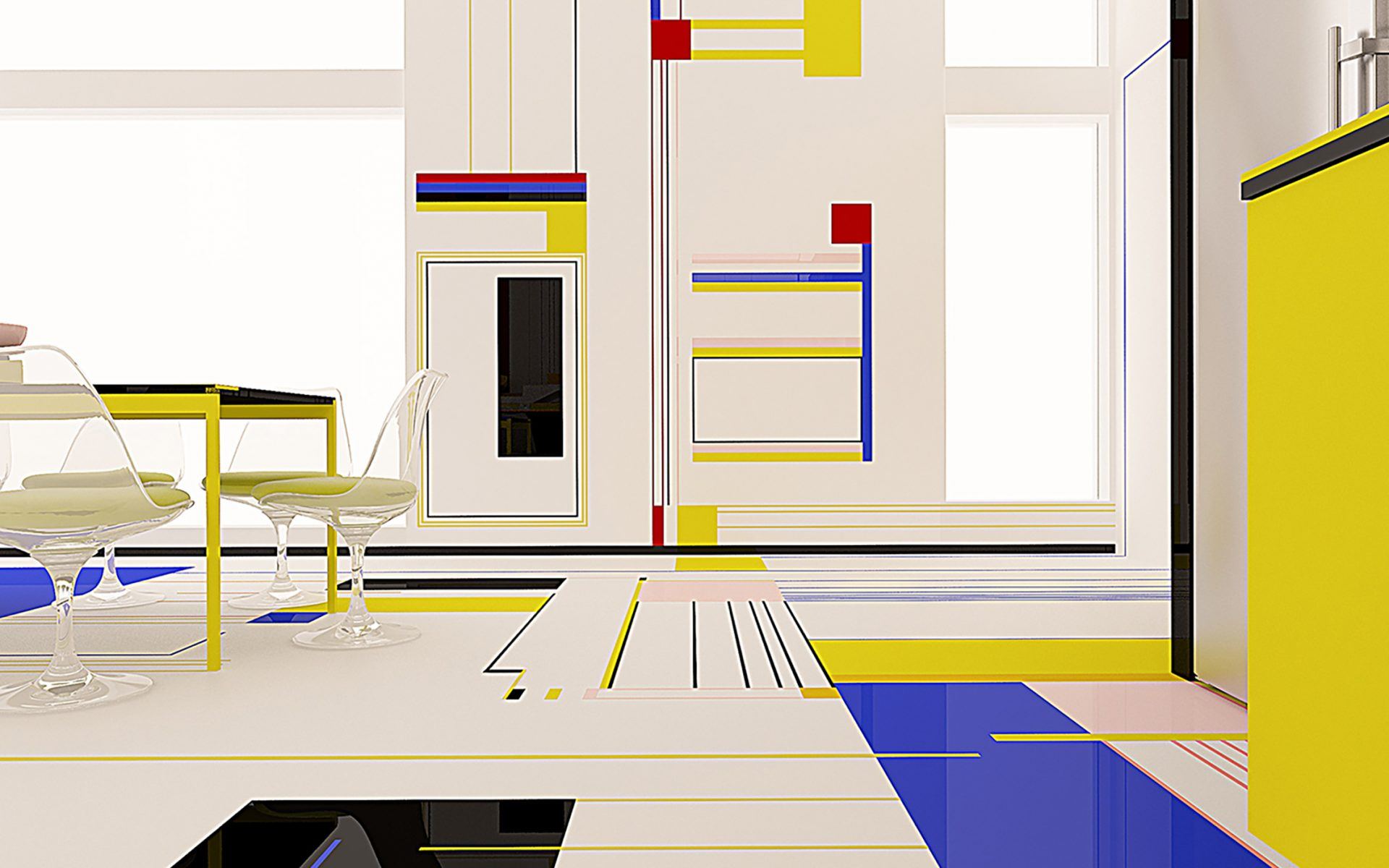 Designers Brani & Desi Conjure Fantasy Mondrian-Inspired Apartment
The concept, called "Breakfast with Mondrian," translates the Dutch painter's ideas into a livable space
Bulgarian interior design studio Brani & Desi has designed a concept for an apartment that would translate Piet Mondrian's abstract paintings into a livable space.
The Dutch artist, one of the most celebrated painters of the 20th century, helped found the de Stijl art movement, which was distinguished by its use of horizontal and vertical lines as well as primary colors.
Recommended: New Space Highlighting Ocean Preservation Opens in Venice
Brani & Desi, led by identical twin sisters Branimira and Desislava Ivanova, wanted to translate the feeling of unity conveyed in Mondrian's paintings into a physical design. In a series of conceptual renderings dubbed "Breakfast with Mondrian," the sisters endeavored to use Mondrian's philosophy to show the importance of using color to create harmony and balance.
The lines draw the eye around the open-layout apartment and create a sense of separate zones throughout the home. In their rendering for the apartment, white space is active while black space is passive.
The project is completely conceptual at this point, though the duo is open to the possibility of making it a reality. "It would be great to have the opportunity to implement this design, but it was not the aim in this case," they told Dezeen. "We wanted to experiment with shapes and colors and their impact on humans."
Next Post