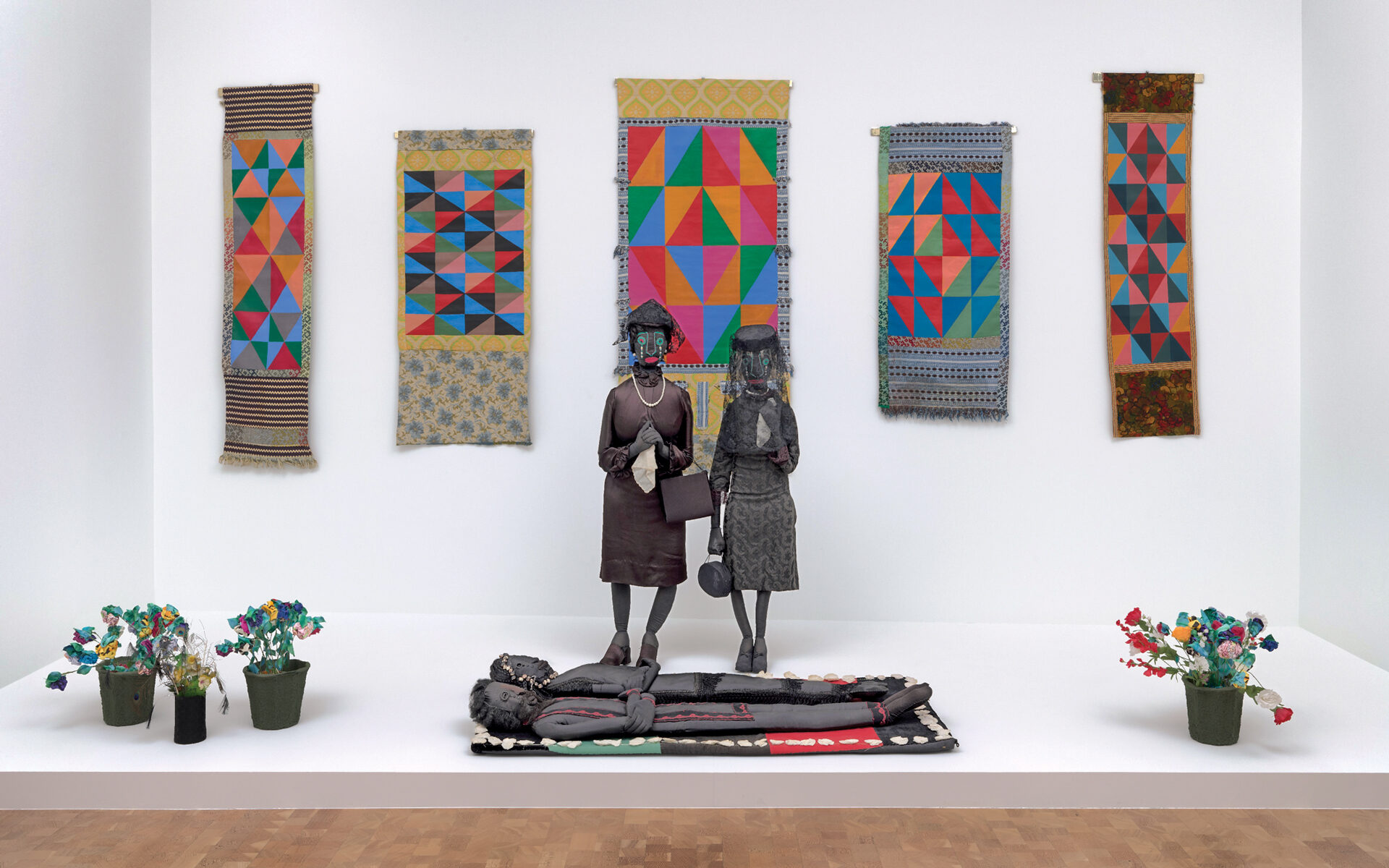 5 Major Works from Faith Ringgold's Groundbreaking Career
Timed to her major retrospective at New York's New Museum, on view through June 5, Galerie looks back on the artist, author, and activist's key works
For more than 60 years, American artist, author, and activist Faith Ringgold has worked tirelessly to create art depicting both the beauty and complexity of the Black experience. This month, she has a major retrospective at New York's New Museum, on view through the spring, and a new book with Phaidon. "Ringgold has radically transformed the history of American art with her own work as an artist and her work as a teacher, author, activist, and an advocate for Black and women artists," Massimiliano Gioni, director of the New Museum tells Galerie. "She has opened infinite doors in the history of art. In fact, she has very much rebuilt the entire edifice of American art history and of American culture, making both much more open to global influences and expanding the very definition of what art can be and who gets to tell which story." Here, we look back on some key works from her illustrious career.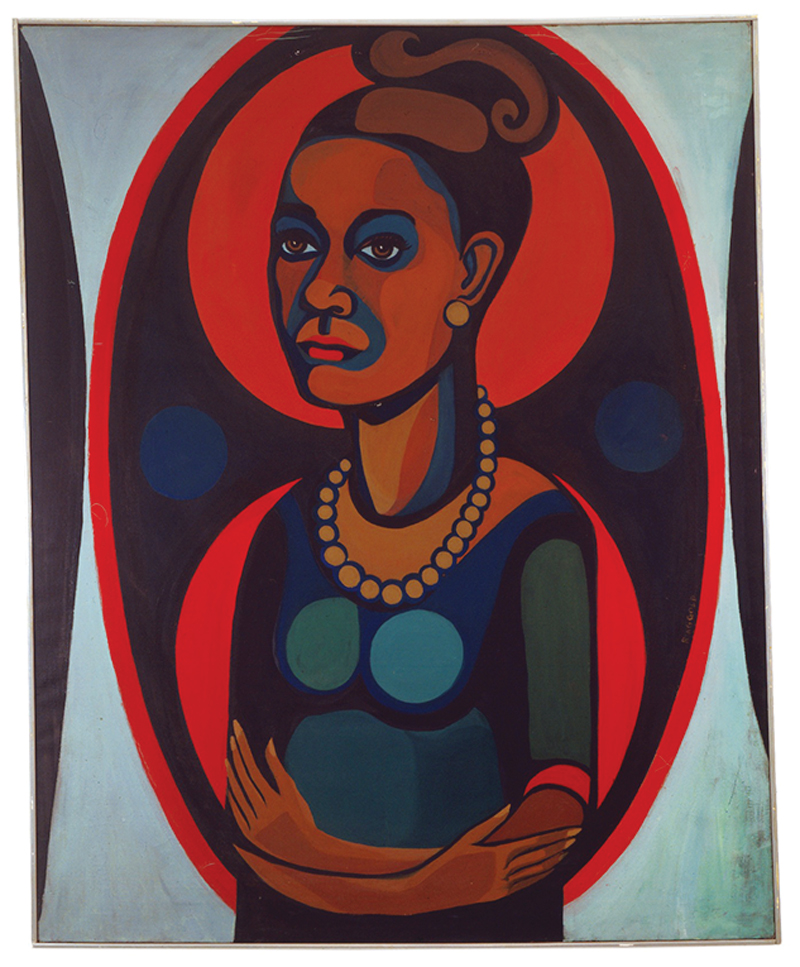 Early Works #25: Self-Portrait, 1965 
Born in Harlem in 1930, Faith Ringgold began her art career during the civil rights movement and rise of Black Power. Using bold, hard-edged brushstrokes, she portrays herself here with determination and confidence, traits she is known for today. "I was trying to find my voice," Ringgold once said of the work, "talking to myself through my art."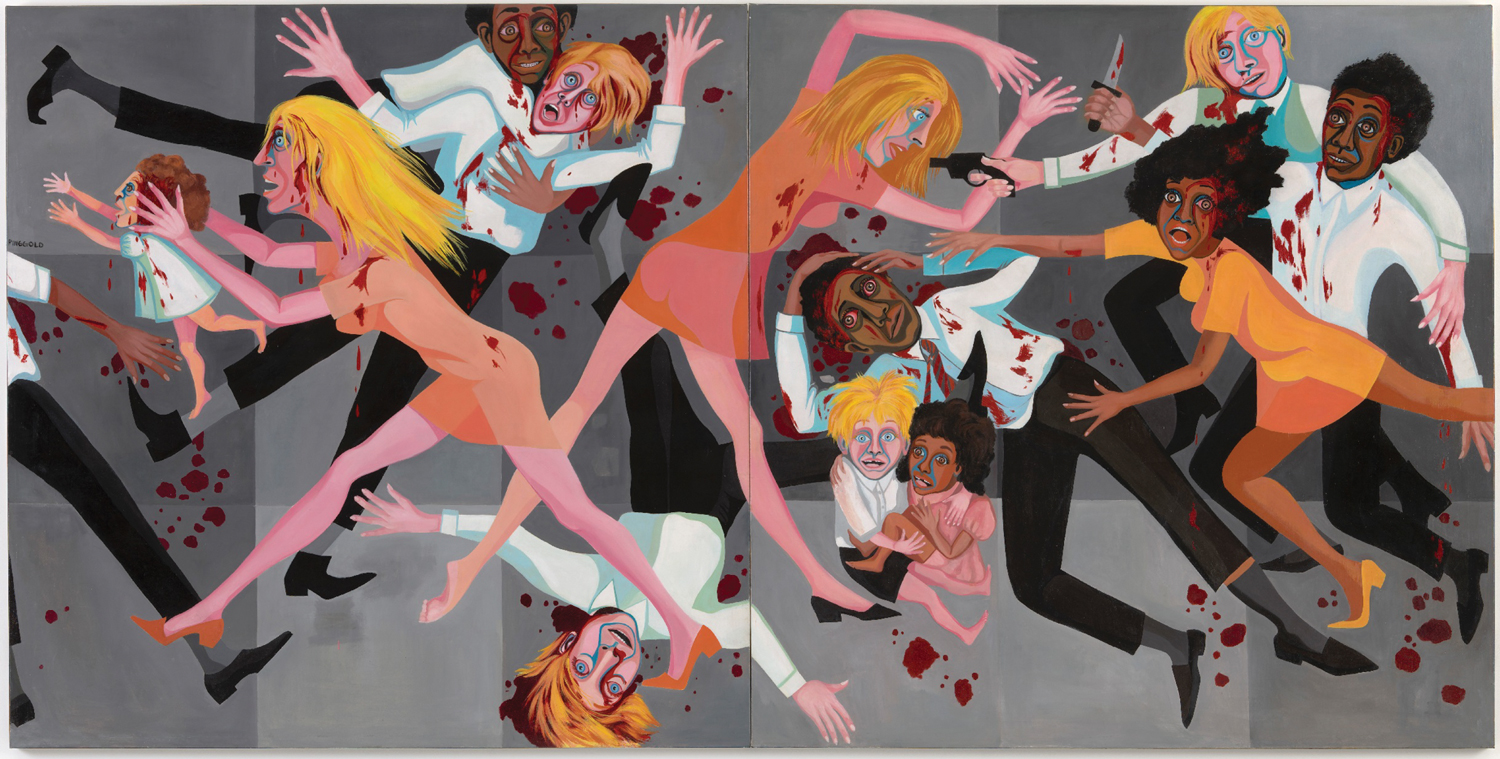 American People Series #20: Die, 1967 
Arguably Ringgold's most famous canvas, this work was inspired by Jacob Lawrence's midcentury reinvention of history painting, and by Pablo Picasso's antiwar masterpiece, Guernica. Purchased by the Museum of Modern Art in 2016, it was reinstalled three years later alongside one of the museum's most arresting canvases, Picasso's Les Demoiselles d'Avignon, where it is ripe for reevaluation and remains as relevant today as ever.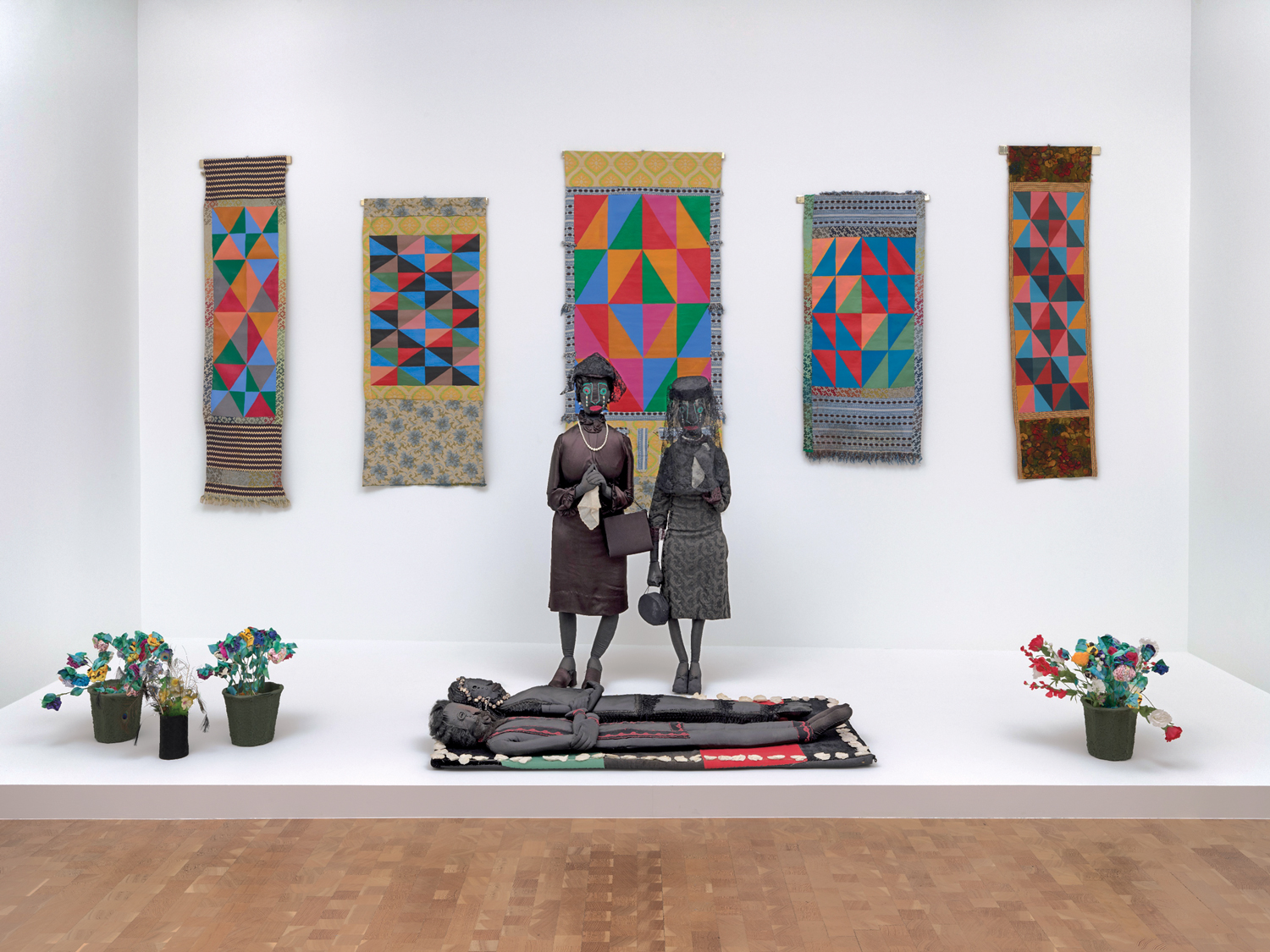 The Wake and Resurrection of the Bicentennial Negro, 1975–89 
This artwork, pegged to the U.S. bicentennial celebration in 1976, marks Ringgold's first multimedia performance piece. The poetic installation tells the fictional story of Buba and Bena, who experience a rebirth and reawakening after tragic circumstances. "I was trying to point up what happened to us in the 200 years of our country," she said in an interview in 1984, "and the resurrection was meant to say, Let it not happen again."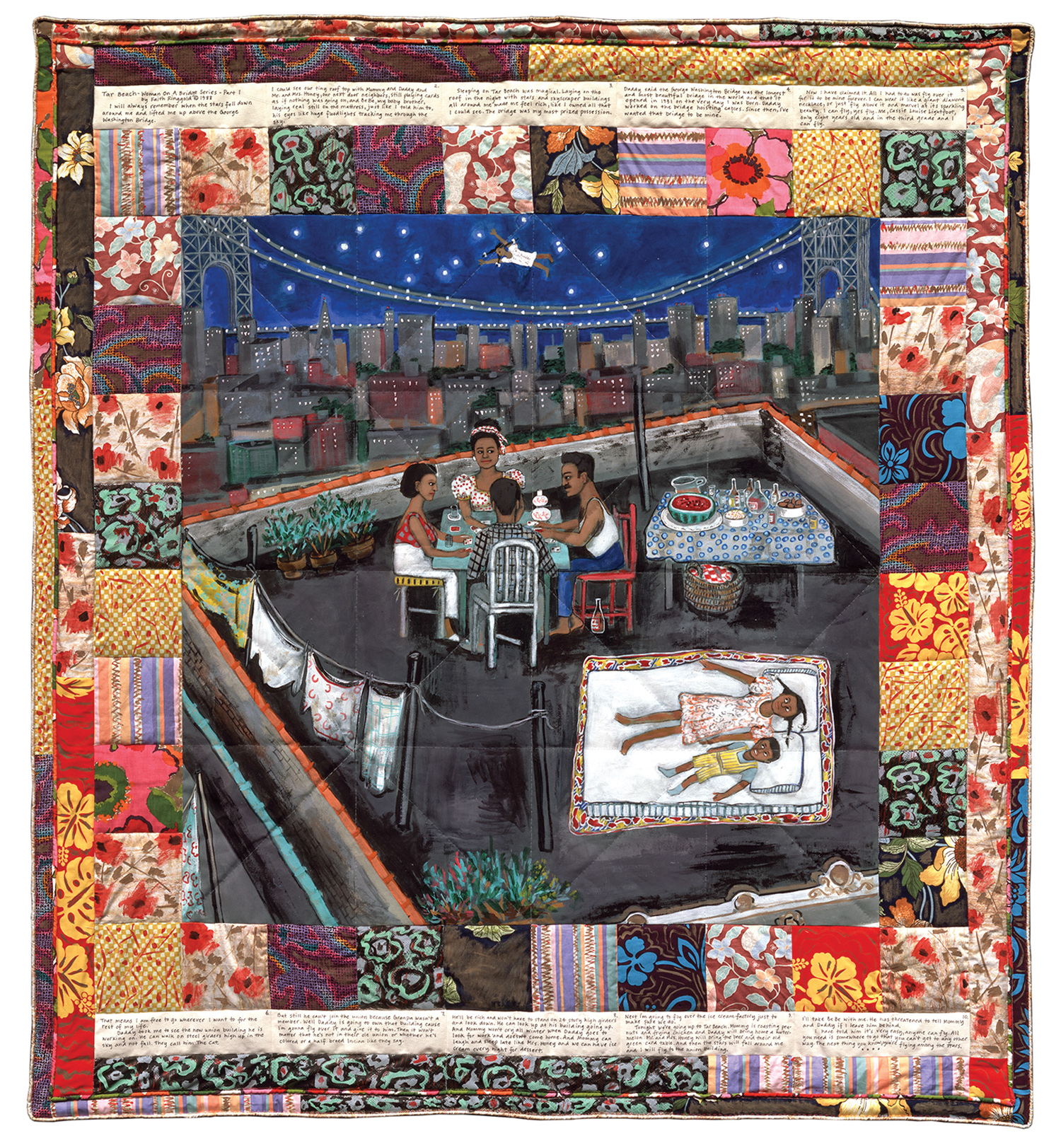 Woman on a Bridge #1 of 5: Tar Beach,
1988 
Ringgold's story quilts are some of the most influential American artworks of the past 50 years. Her semiautobiographical "Women on a Bridge" series, about a young Black girl growing up in Harlem—based on her own childhood memories—sparked an award-winning children's book in the 1990s. "Faith Ringgold is one who reaches far beyond the confines of the art world," says Massimiliano Gioni, artistic director of the New Museum. "It is no exaggeration to say that not only the art world and museums would look very different if Ringgold had not been an artist, but possibly American culture at large would be a much less interesting and much less hospitable place."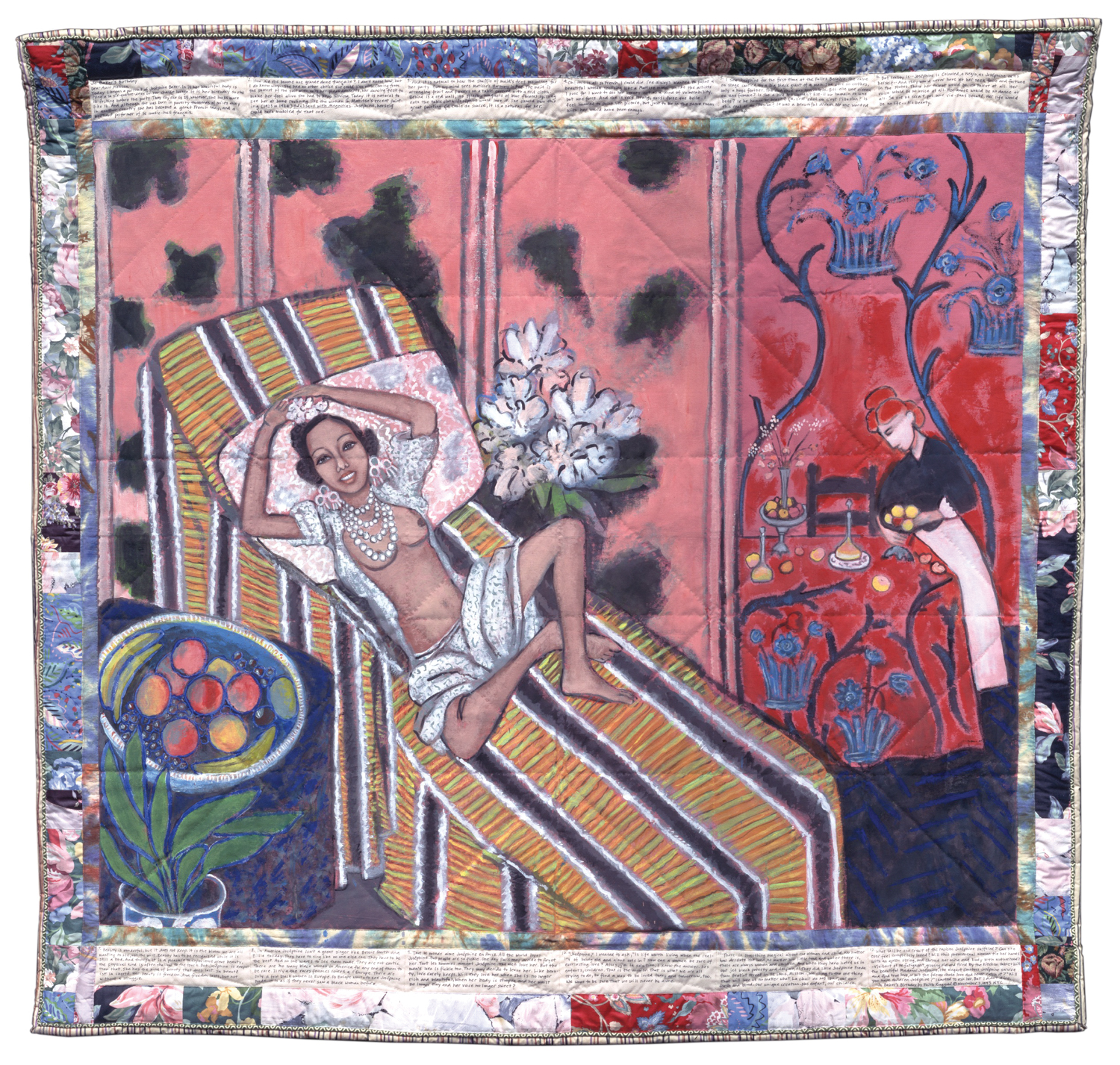 Jo Baker's Birthday, 1993
In 1990, the artist began working on her ambitious "French Collection" series, which reimagines art history around the experiences of Black women. This work depicts Josephine Baker as Henri Matisse's Odalisque Lying with Magnolias. It also includes an image from his masterpiece Red Room (Harmony in Red), with the white woman in the background configured as her servant, reversing the racial roles depicted in Édouard Manet's Olympia.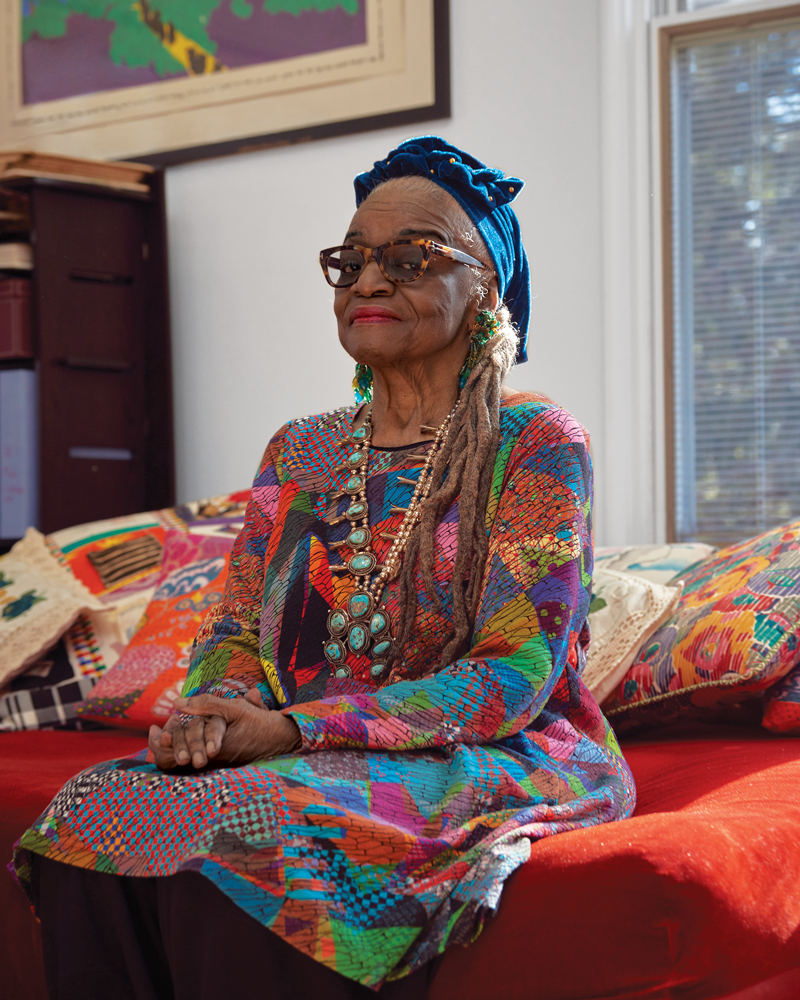 "Faith Ringgold: American People," 2022

 
On view at the New Museum through June 5, it is the most comprehensive retrospective of the artist's work. "The New Museum gave Ringgold her last major retrospective in NY in 1998. So there is a wonderful history between our institution and her, and this show then becomes a homecoming of sorts," says Gioni. "Ultimately it should always be the right time to celebrate such an important artist and intellectual–a cultural figure who, I believe, has attained the status of a national treasure — but one can claim that given the place where America finds itself today, well, we need all the Faith we can get."
A version of this article first appeared in print in our 2022 Spring issue under the headline "Milestone: Faith Ringgold." Subscribe to the magazine.
Next Post