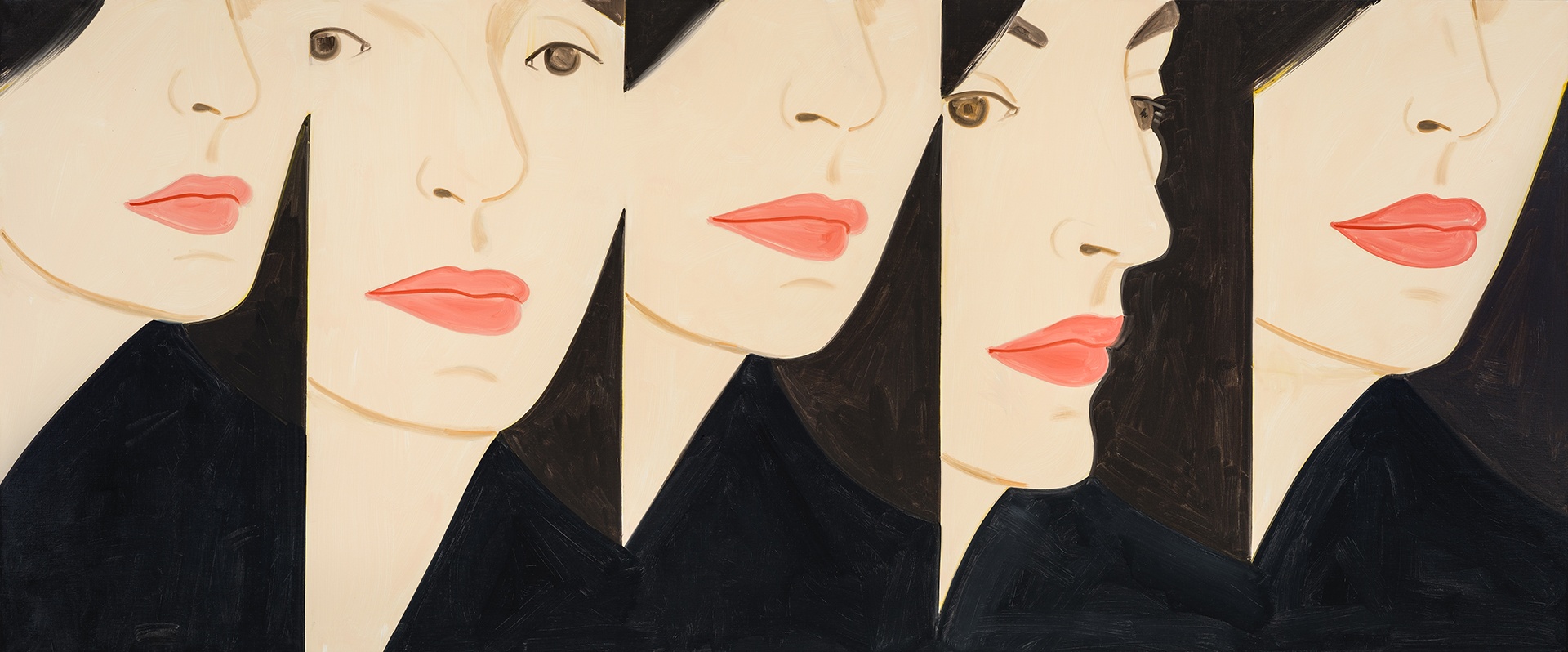 Looking Back at Alex Katz's Remarkable Seven-Decade Career
At 93, the trailblazing painter continues to make an indelible impression on the art world with a new Rizzoli book and Guggenheim retrospective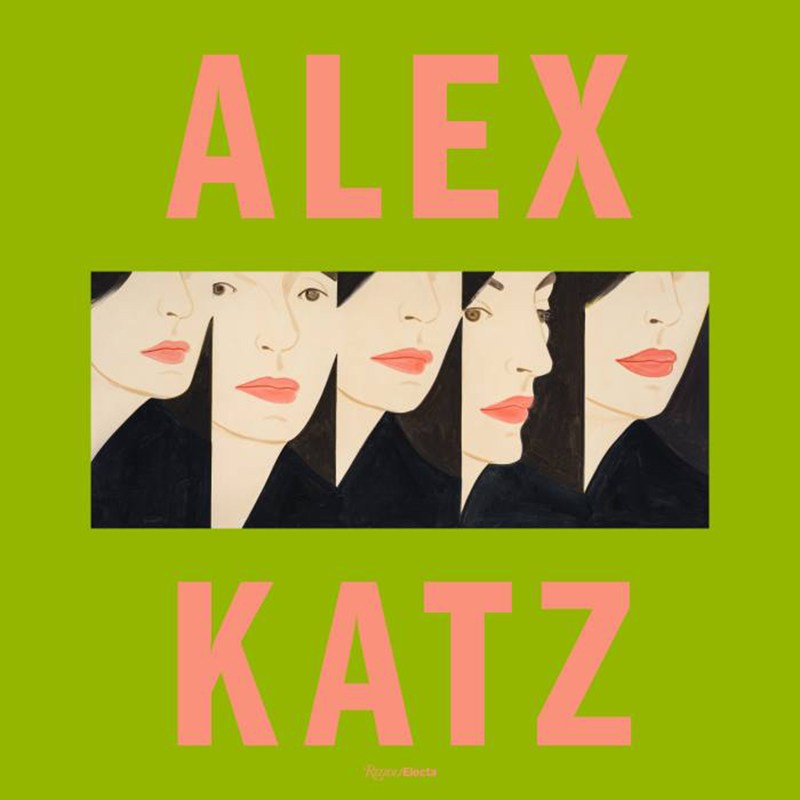 "Nothing to me is more interesting than being in the studio. I don't have any conflicts, except with myself," says Alex Katz over the phone from his studio in Manhattan. "New ideas and new things just keep on popping up." The inimitable 93-year-old artist, who has spent the past few months in quarantine working from the countryside in Pennsylvania, has just released a handsome new book with Rizzoli. Edited by his son Vincent, the striking tome features a comprehensive essay by the art critic and Katz specialist Carter Ratcliff and around 300 full-page images of both well known and unpublished paintings alongside photographs, sketches and other ephemera.
As Katz prepares for a slew of upcoming exhibitions, including a retrospective at the Guggenheim museum in 2022, we look back on some key milestones celebrated in the book.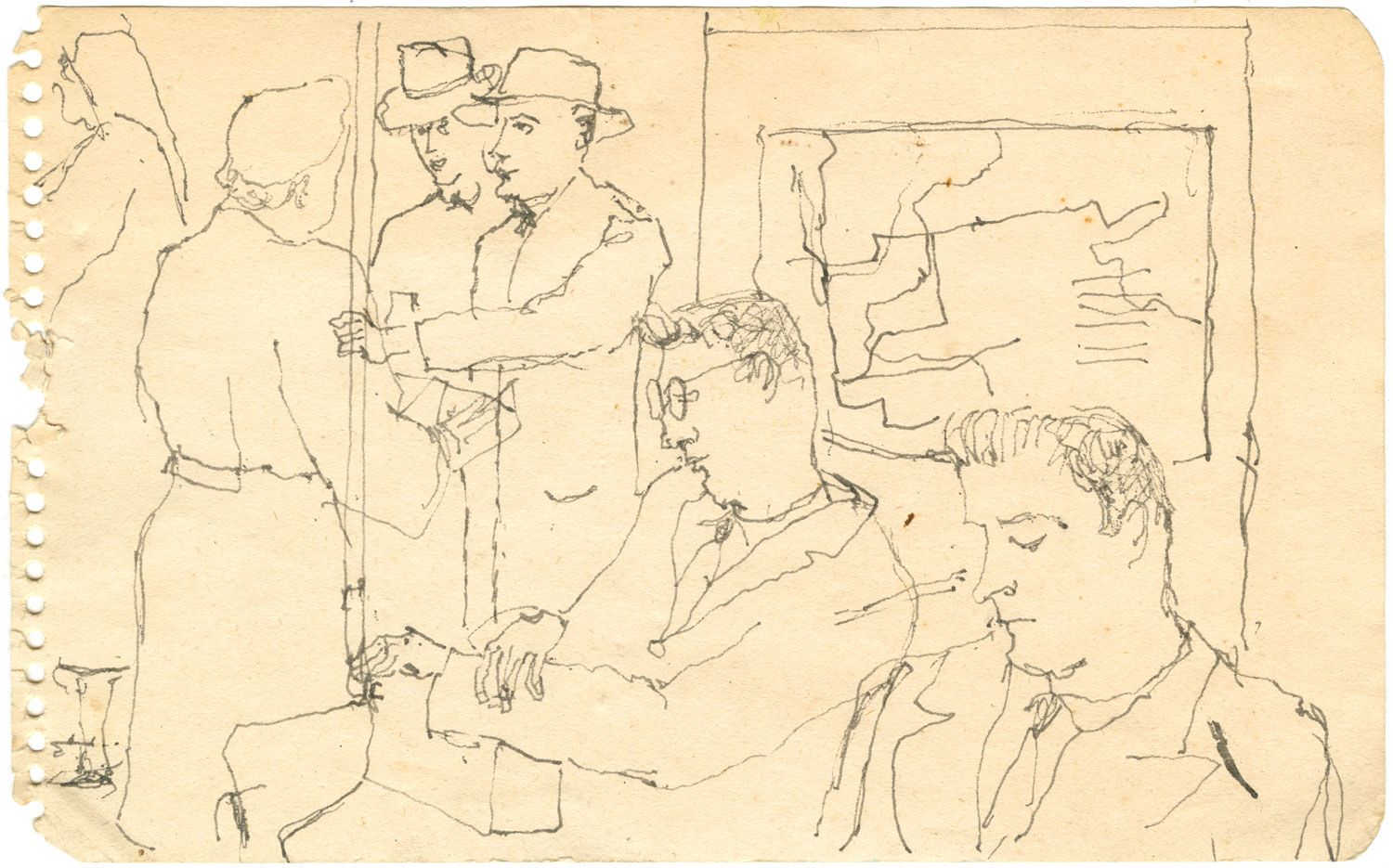 "Subway Drawings" 1940s
The artist's subway drawings exemplify his life-long pursuit to capture the present moment, through a sparse line that has remained present throughout his career. Whilst studying at Cooper Union in the late 1940s, Katz would depict the characters he observed on the subway as his subjects, often preferring them over the models at the school.
"You learn how to draw, you are not born with it, the techniques you have to learn. So it's a repetitive thing to keep doing it but you finally get good at it, and better," Katz tells Galerie. "I think I always wanted to paint real masterpieces and so you have to work hard at a technique. Then it becomes part of your muscle memory and so you don't have to think when its inside of you. You're painting almost like a child and it's really fluid. Thats sort of like what you try to do. That's what I try to do anyway."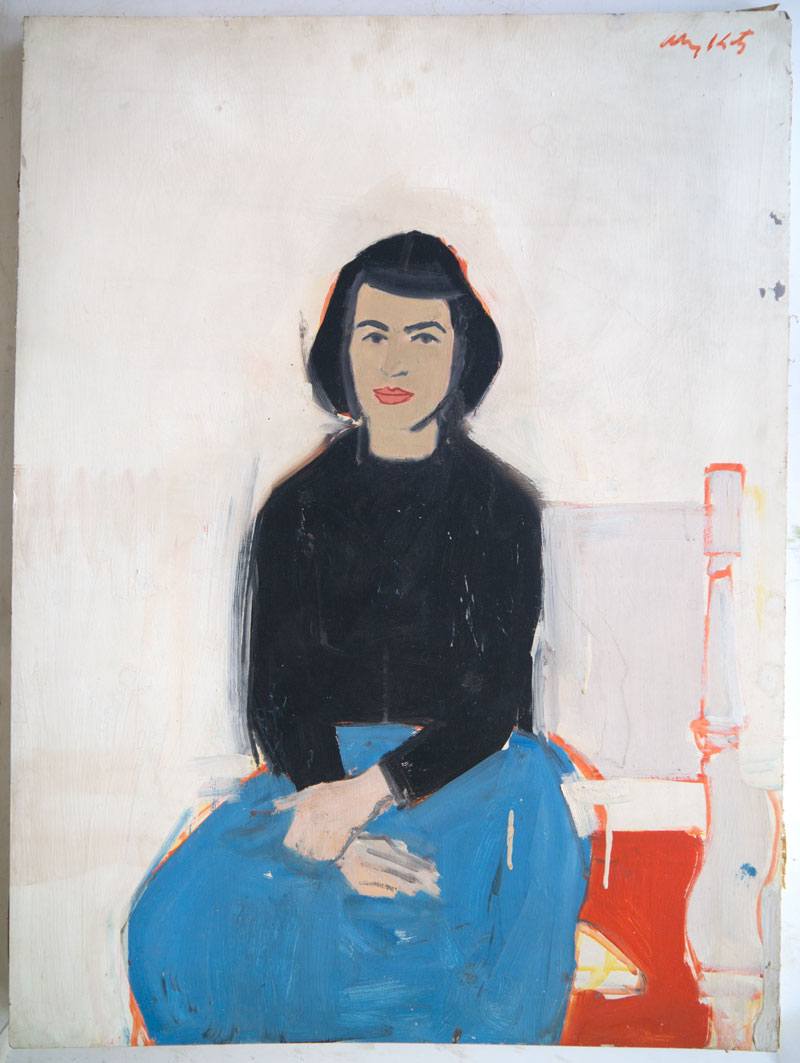 Ada, 1957  
Alex Katz met his wife, Ada, at a time when he began to focus on portraits that were characterized by an elegant, pared-down aesthetic. Painted thousands of times, Ada remains the most frequent subject in Katz's ensemble of characters.
"It is not necessarily wrong to say that Ada is Alex's muse," writes Ratcliff in the book. "yet it sheds a clearer light on their world to say that she has been one of the most constantly present actor, the abiding heroine, in a repertory theater with a large, and frequently changing cast. She is the calm center of the ideal world Alex Katz has invented. Because it is also a real world, the one where he and Ada live, he never idealizes her; nor is there any reason for him to do so. Her varied expressions and unusually wide smile are patently her own."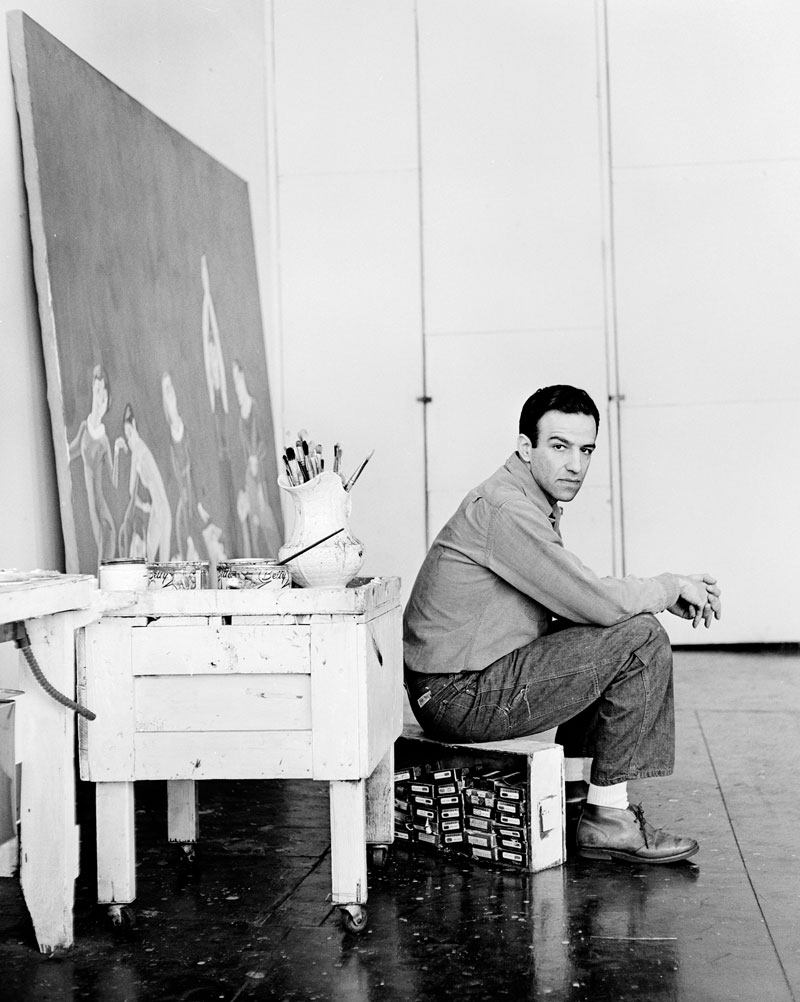 Alex Katz in his studio, 1964
Katz, pictured here in his studio in the Flatiron district, came of age as an artist during the heyday of the New York School and Abstract Expressionism. But despite the ebb and flow of movements, he has remained true to one vision and just a few locations and subjects. "I never paid attention to what people said," he tells Galerie. "I knew I would always work out what I wanted to do. My style was ahead of the public and certainly of the institutions. They were never on the same page with me. Curators followed what they read in art history books, which are out of date. Most art history by the time you read it is out of date."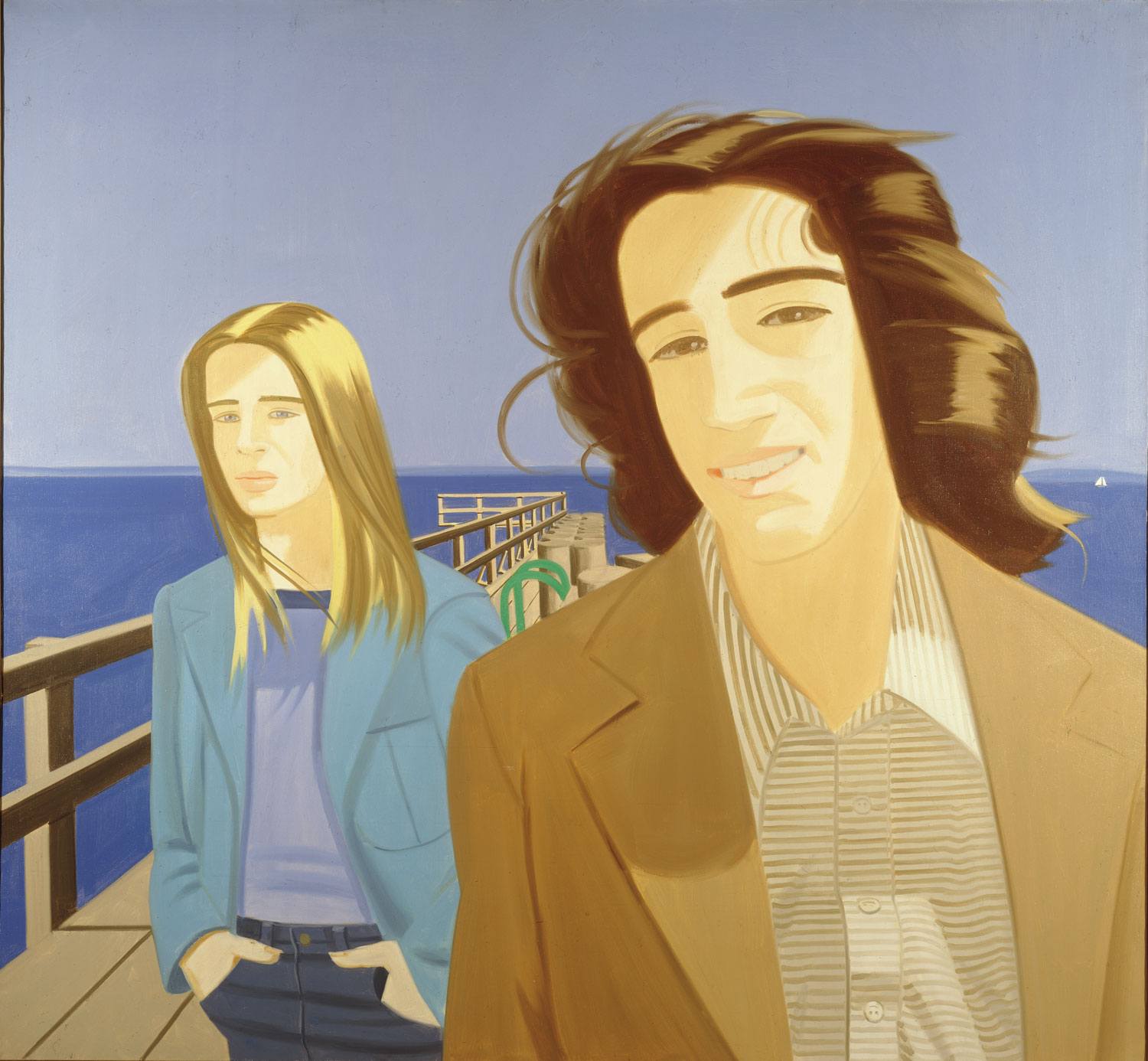 Islesboro Ferry Slip (1975)
One of Katz's most popular paintings from the 1970s is Islesboro Ferry Slip, a romantic painting that was inspired by a photo of Vincent and his friend on the the roof of  ferry, the wind blowing in their hair. Katz staged the photo again in Maine, using the photo of Vincent and had a friend pose where the other figure was. "You can tell by someone's reactions whether something is good," Katz says. "I try to read them, from previous times. They give you an indication whether you have made something that is interesting. A lot of artists come and look at my work. I think my prime audience is artists and painters.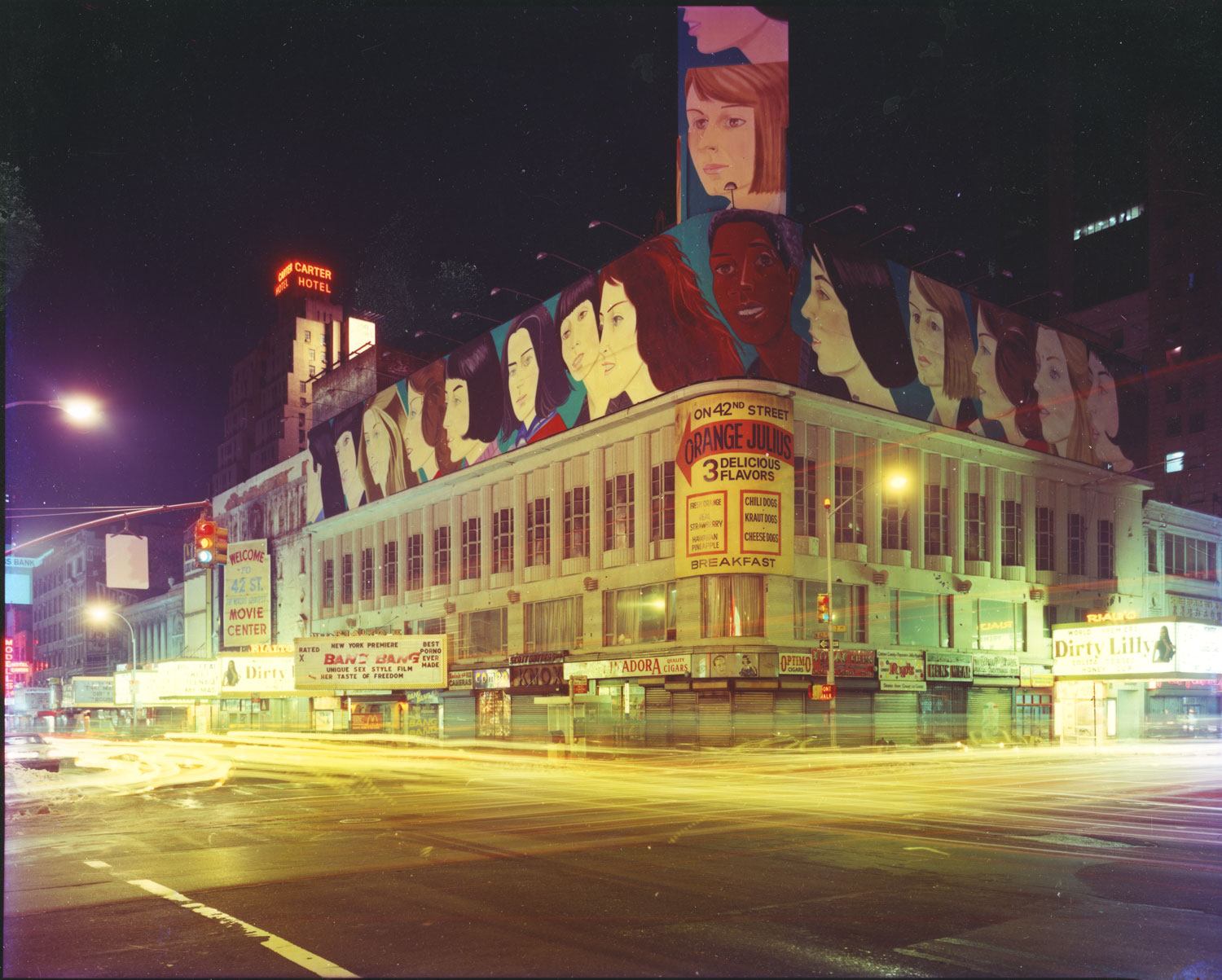 Times Square mural, 1977 
Commissioned by the Public Art Fund, this billboard-format mural, featuring a procession of 23 women's faces, each 20 feet high, transformed the corner of 42nd Street and Seventh Avenue in New York's theater district. Three months of work went into the preliminary cartoon and maquette and the physical painting was done by sign painters, namely Jerry Johnson, under the artist's supervision. Johnson painted wet paint into wet paint, in the same way that Katz did in his studio.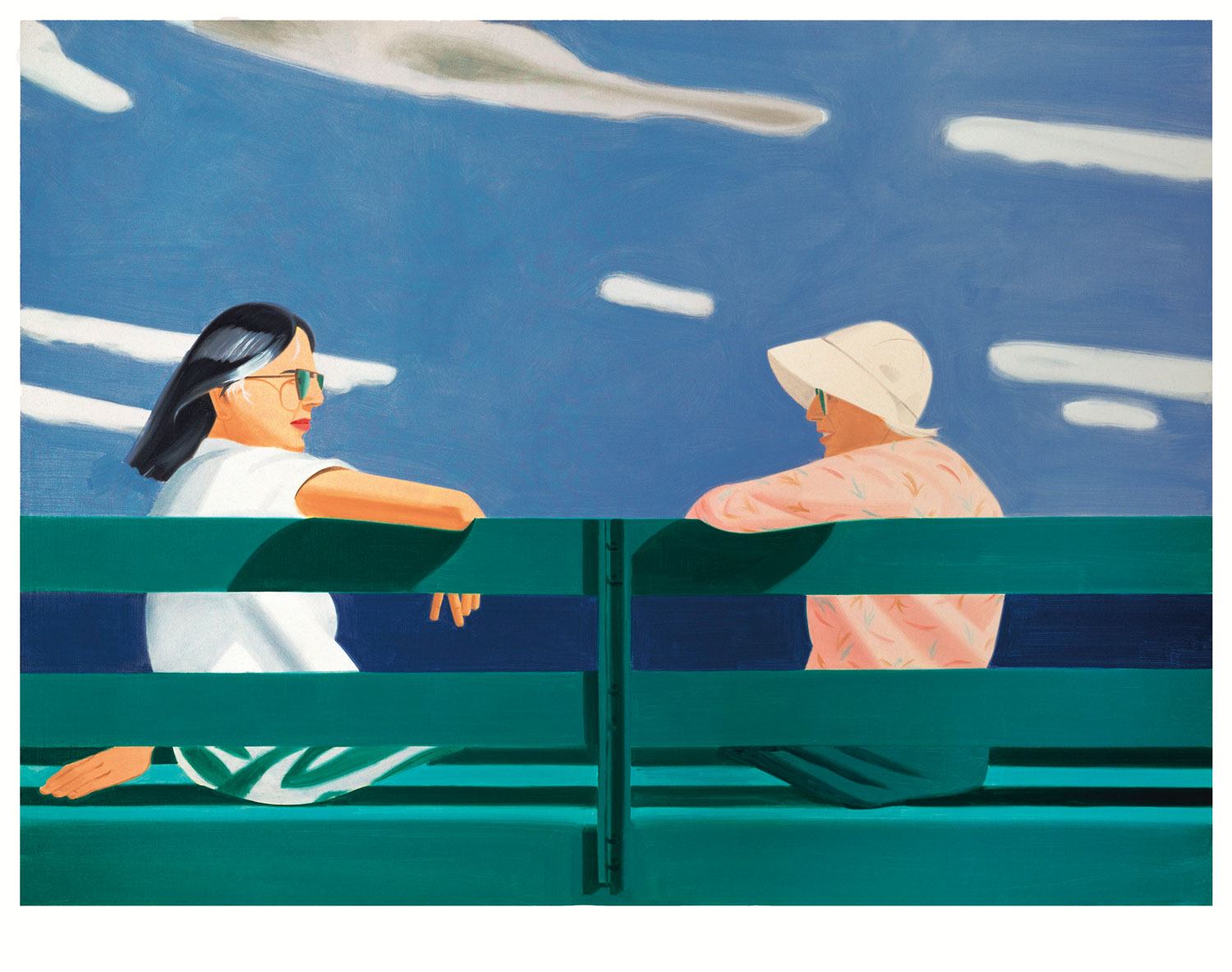 Ada and Luisa, 1987
Katz has also worked from a studio in Maine since the mid-1950s, and this portrait of Ada and her mother, Luisa, at Lincolnville Beach captures the feeling of a crisp spring day. "Eternity exists in the present tense with total consciousness," he says. "We all have it and that is what I am trying to paint, the sensation of what I am seeing."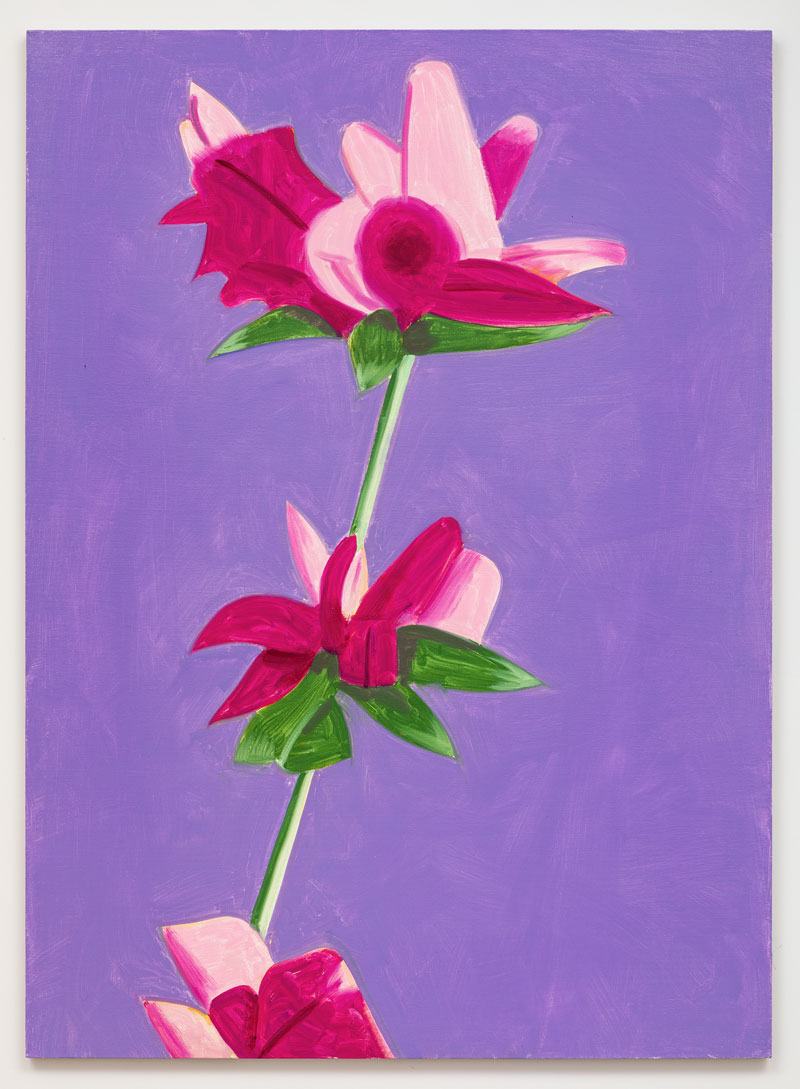 Azalea on Lilac, 2020

 
Katz is preparing for a solo exhibition at Gladstone Gallery in March 2021, which will feature bold new flower paintings created during his quarantine in Pennsylvania. "There was nothing to do there except sleep and paint. The pandemic was a real assistance to me. There wasn't anything else to do out there except go walking and make art." In 2022, he will have a career-spanning retrospective at the Guggenheim Museum in New York. "I keep trying new things, and I am also surprised when people like them," he says. "I had no idea the paintings would look so good now. Some of the rough paintings from my past have become smooth and masterful when I looked back on them later. That surprised me."
A version of this article first appeared in print in our 2020 Winter issue under the headline "Milestone: Alex Katz." Subscribe to the magazine.
Next Post