Famed Restaurateur Michael Chow Is Finding Renewed Success as an Artist
After five decades running the high-society hot spot Mr. Chow, he's returning to his life's true passion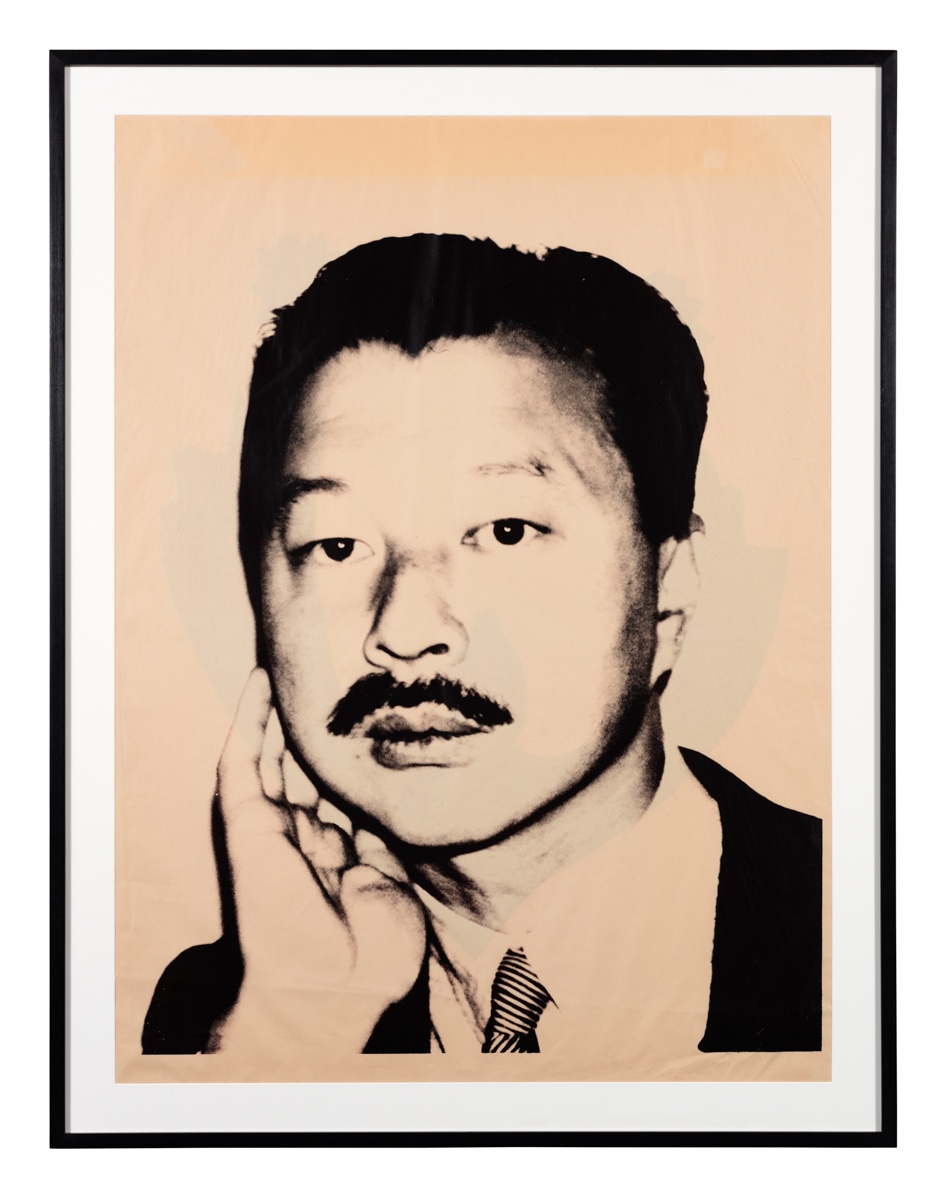 Jean-Michel Basquiat, Andy Warhol, and Keith Haring are just a few of the legendary regulars that frequented Mr. Chow, the showstopping, high-end restaurants helmed by Michael Chow, who now goes by M. Boldly combining an elegant Art Deco aesthetic with traditional Chinese fare, the concept was, at the time of the first iteration in 1968, unlike any fine-dining establishment the world had seen. Following its original location in Knightsbridge, London, glamorous outposts in New York, Beverly Hills, Miami Beach, and Malibu popped up, attracting an equally high-society crowd.
"Most restaurants are like going to a bank," M tells Galerie. "The moment I turned restaurants into theater, it's like, Now we're talking! You're always looking for the experience, the audience, the music, that moment. Every single night, we are seeking something magical."
A regular presence in his masterfully orchestrated dining rooms, M cultivated friendships with many of the artists who filled his restaurants, and work by many of them now feature prominently in his blue-chip art collection. But today, at 80 years old, M is forging a new path, returning to his passion for creating art.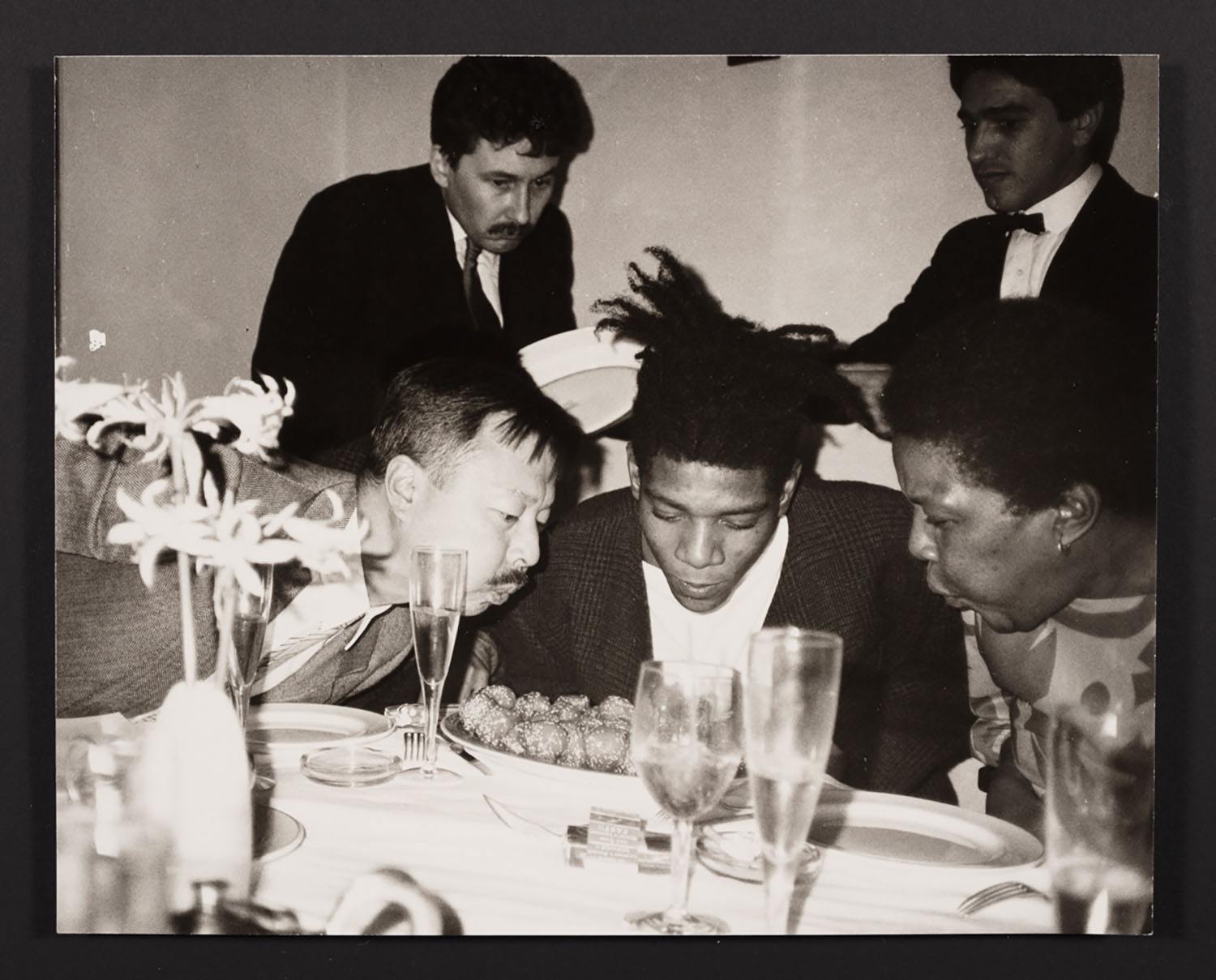 "My proudest work to date is Blind Room—it is a climatic piece that takes over a whole space," says the artist. "I was so moved by Andy Warhol's 'Shadow' paintings at the DIA and the James Rosenquist room at MoCA. For many years now, since coming back to painting, I had the desire to have the painting come [off the canvas]. When you are in the room you are in 3D, as though you're walking around in the mountains. [With Blind Room] I finally got there."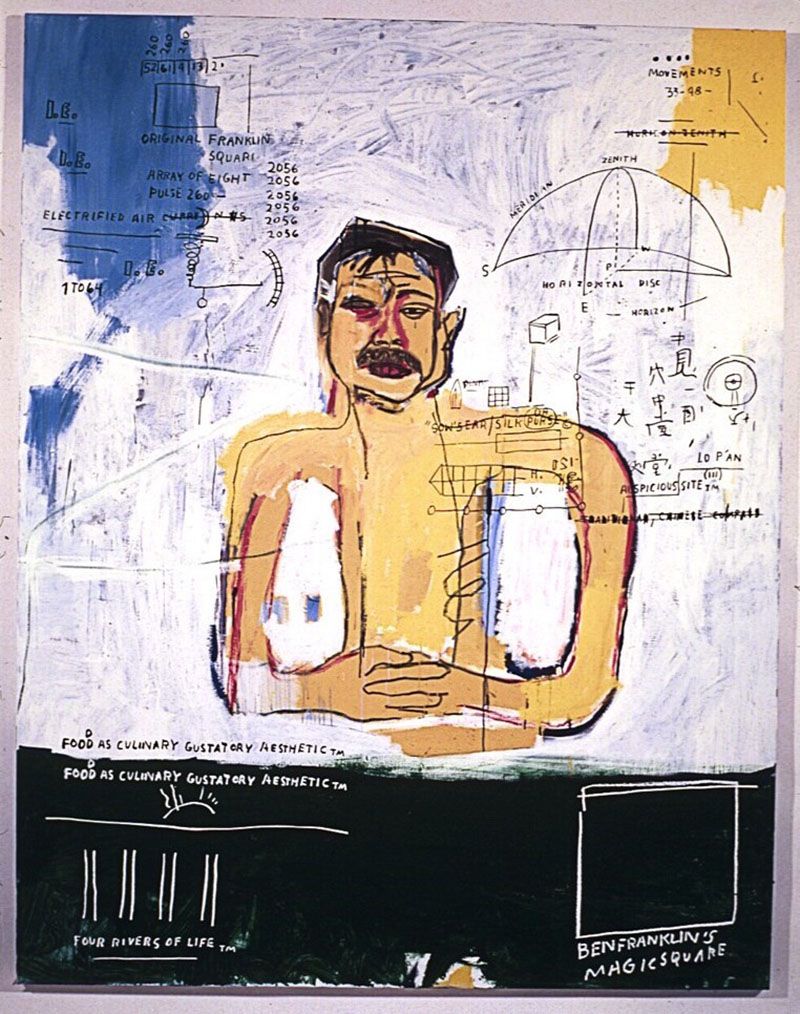 Following his first solo exhibition at Pearl Lam Galleries in Hong Kong, M's major solo exhibition in 2016 at the Ullens Centre for Contemporary Art in Beijing was an homage to his father, Zhou Xinfang, a grand master of Beijing opera and founder of the Qi performance style. He was a victim of the Cultural Revolution in the 1960s and died in '75 after years of house arrest. "The Beijing opera is the most artistic opera in the human spirit," says M. "The blood is in my veins as an artist."  Titled "Voice for My Father," the exhibition included a selection of own paintings as well as a wide-ranging personal collection, including works by Warhol, Haring, and Basquiat. Also on display was a selection of photographs his father, who wrote some 200 operas during his career. The well-received show then traveled to the Andy Warhol Museum in Pittsburgh, marking his first U.S. solo exhibition.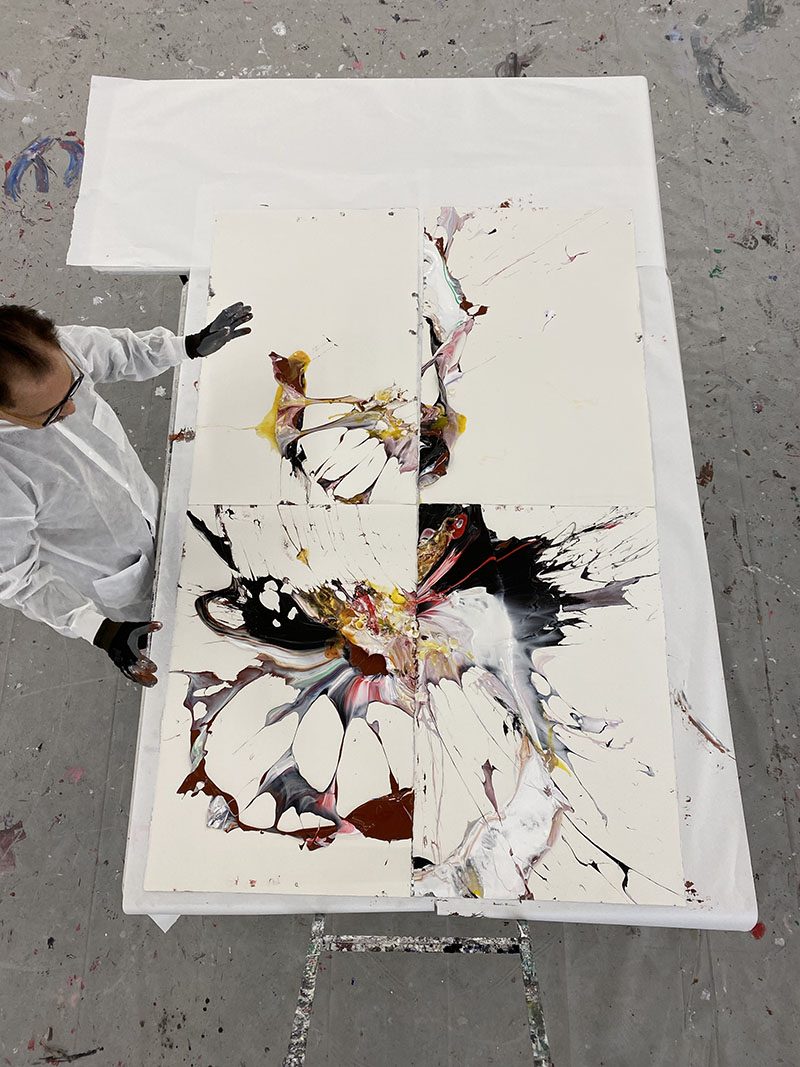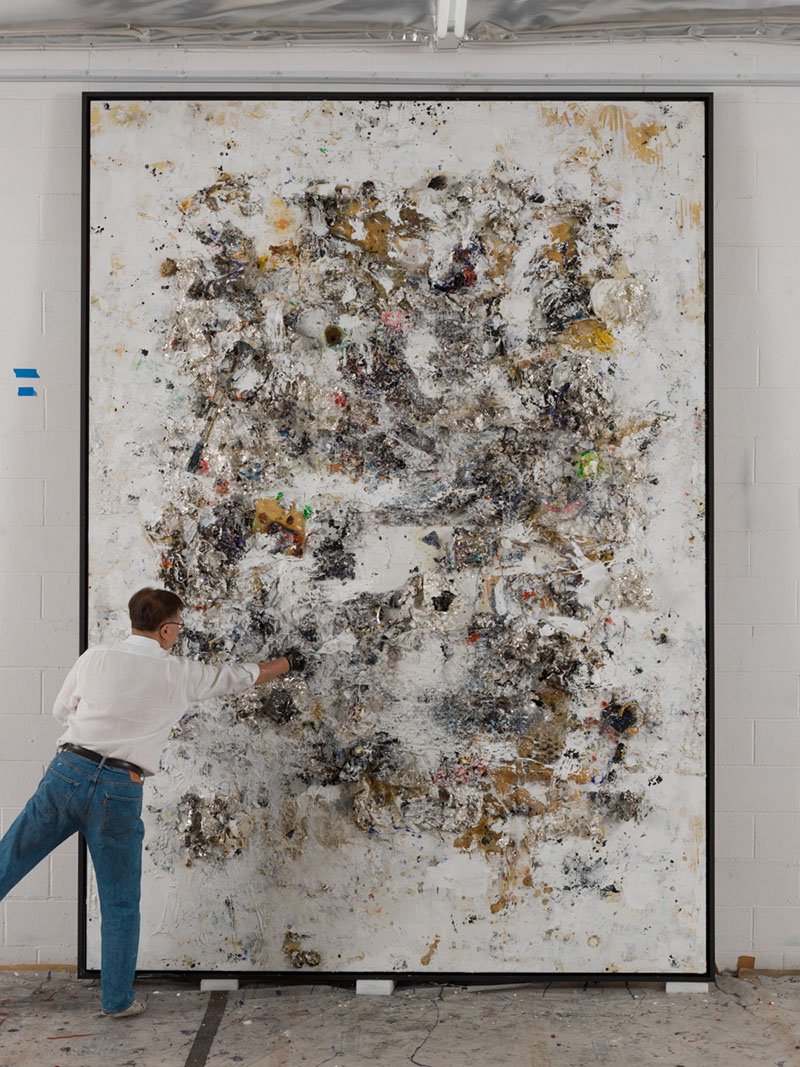 Born in Shanghai, M studied architecture in London, and after trained as a painter at Central Saint Martins. "My two close friends were architects and painters, and we took London by storm," recalls M. "The swinging sixties was an incredible time. You had Peter Blake, David Hockney, the Beatles, the Rolling Stones—it was a cultural revolution of the working class, and the whole art scene was there. I was an actor for a while and did three or four movies, but I also painted intensely for ten years before starting my first restaurant." Indeed, M would have multiple gallery shows across London, including at the prestigious ICA, and was part of a group of up-and-coming art stars before he set it aside to focus on Mr. Chow.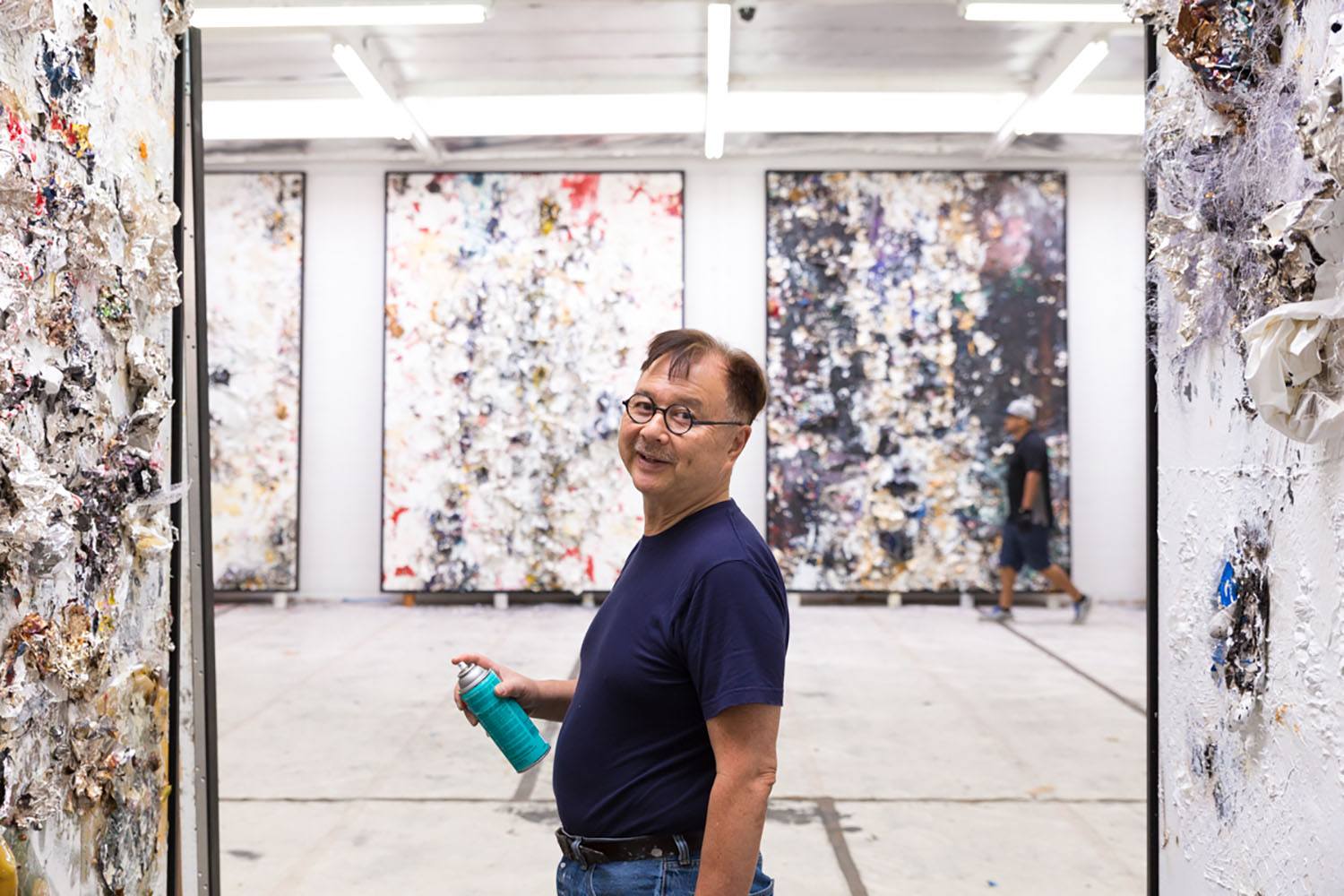 "My painting continues to evolve; I never abandon one idea"

Michael Chow
It would be almost 50 years later, in 2011, when he would pick up his brushes again, encouraged by his friends, the gallerist Jeffrey Deitch and artist Julian Schnabel. The exhibition "The Painting Factory, Abstraction After Warhol," at Los Angeles's Museum of Contemporary Art, curated by Deitch, was the catalyst. "I walked in and, being very childish in spirit, I said, I can beat some of those—most of those," he says of the show, which featured abstract work by the likes of Tauba Auerbach, Mark Bradford, Urs Fischer, and Sterling Ruby. "I made my first piece, and it was a hit! I naively asked someone to call Larry Gagosian, who said, 'There's only one painting?' I went back and I have been painting with a vengeance. You have never seen an artist paint with such vengeance! My painting continues to evolve; I never abandon one idea. One thing evolves into another and goes into a different space. Things are always moving."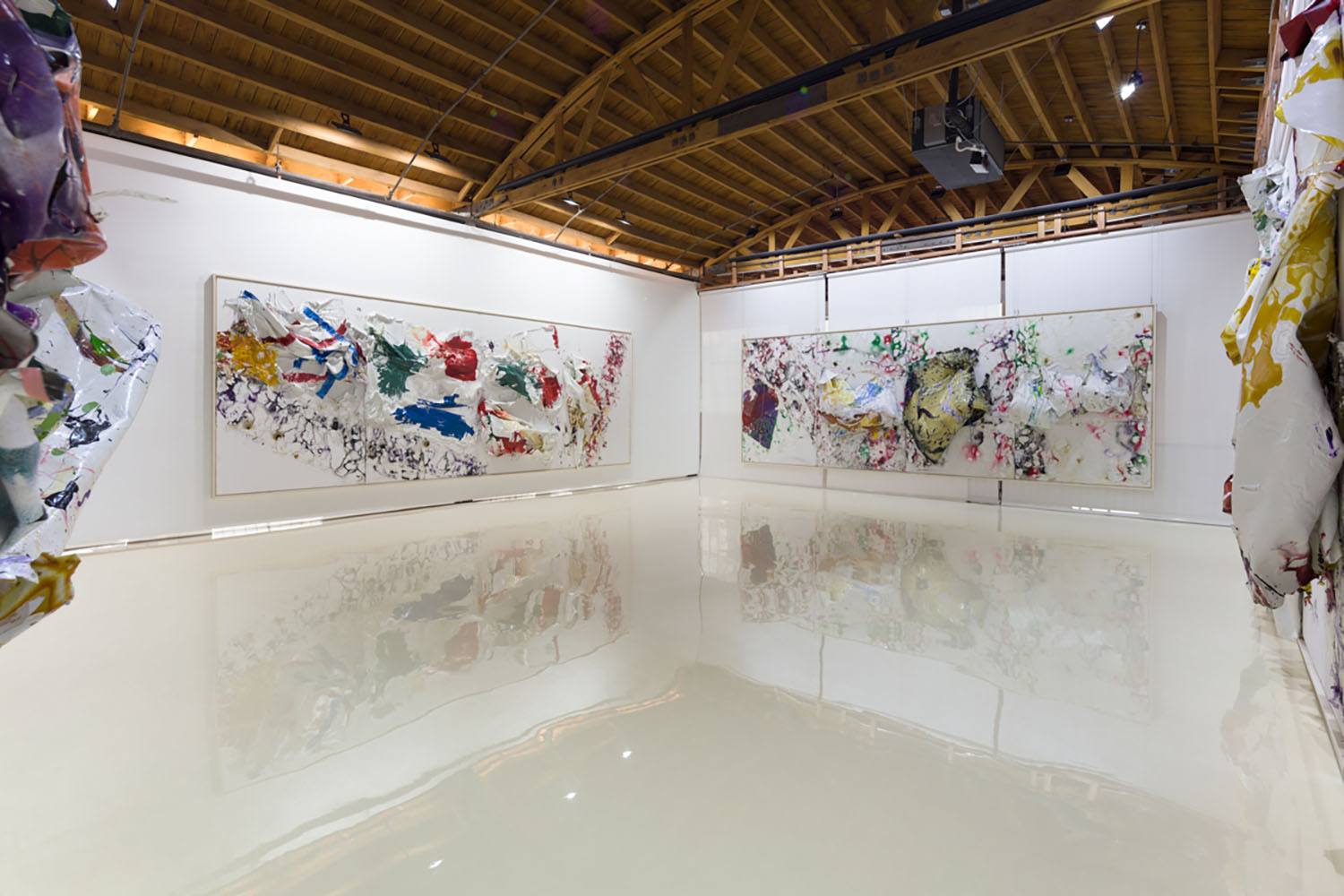 M purchased a 60,000-square-foot studio in California, where he works for up to ten hours a day on his expressionistic large-scale pieces that masterfully bring together an array of unexpected materials such as household paint and precious metals in a layered, heavily collaged manner. There are obvious nods to Abstract Expressionism and Color Field painting, as well as traditional Chinese ink painting and calligraphy—influences that have surrounded him his whole life.
"I am seduced by the material," M says. "Silver is a very sexy material. You can melt it down, and you can reverse it and it becomes hard again. I use a staple technique and can add all kinds of things to the canvas. Pollock put cigarette butts in his paintings, and I am doing the same thing."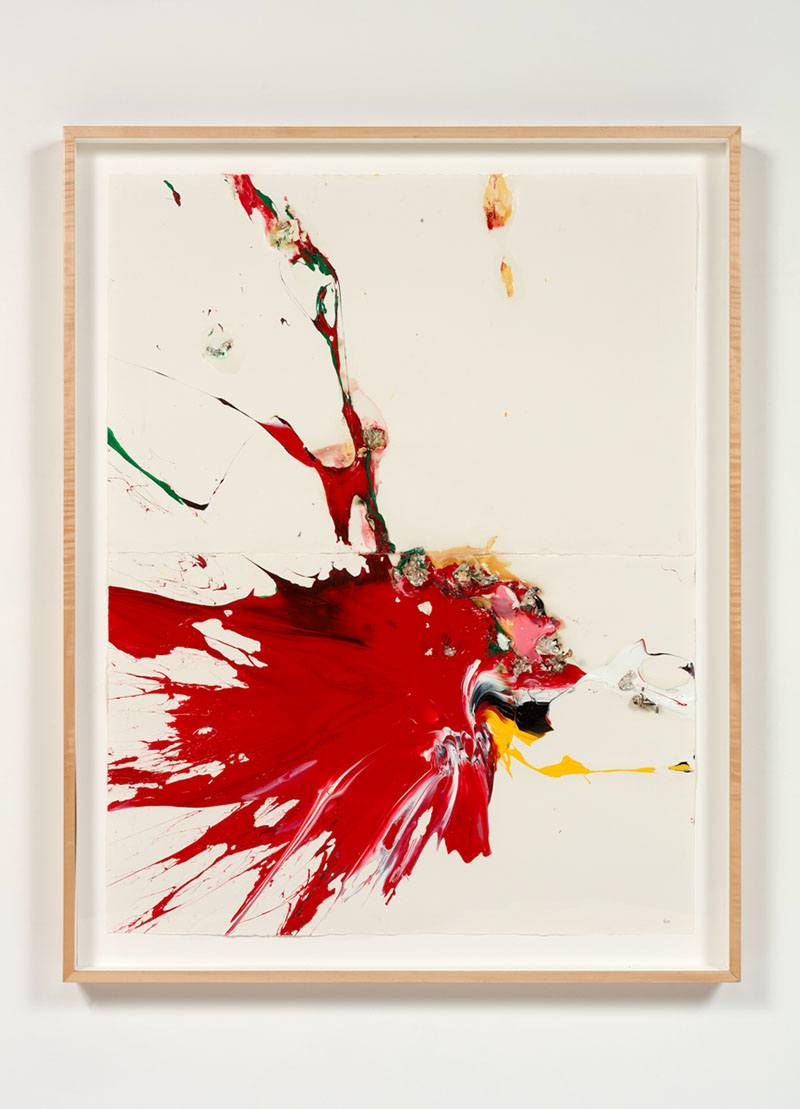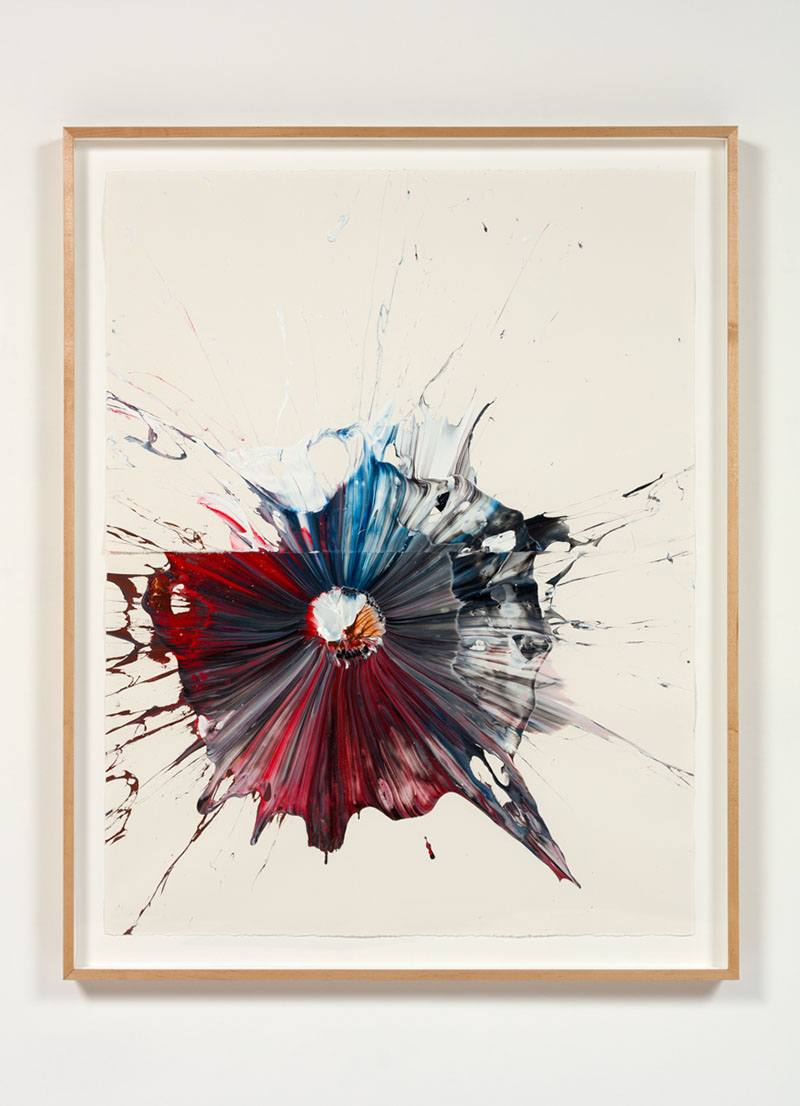 M's most recent works are a series he calls "One Breath," a nod to Chinese calligraphy using the "one breath" technique. He takes a hammer to a glob of paint on the canvas creating vibrant, expressive explosions—a celebration of chance and chaos with no room for revision. "It's about taking one breath, and in that split second, in that moment, everything is in front of you. That's the difference between craft and painting: Craft is for seeking perfection through repetition; painting is for seeking expression."
Not currently represented by a gallery, M has recently launched a new website and taken to social media. Particularly active on Instagram, he tells stories about his encounters with the likes of Helmut Newton, sittings for portraits by Basquiat and Haring, reveals the behind-the-scenes of his process, and shares the the artists that inspire him.
Ultimately, M has never taken the conventional road. "Great artists deal with injustice. That is what my father did. I have been breathing that stuff since the day I was born. The suffering is part of the fuel for an artist. Otherwise, it becomes decoration. The greatest artists are expressionists—my favorite ones, anyway—and I am an expressionist."
Next Post