Inside Meyer Davis's Masterful Restoration of Little Dix Bay
The renovated Virgin Gorda resort includes pieces from the designers' new furniture collection for Stellar Works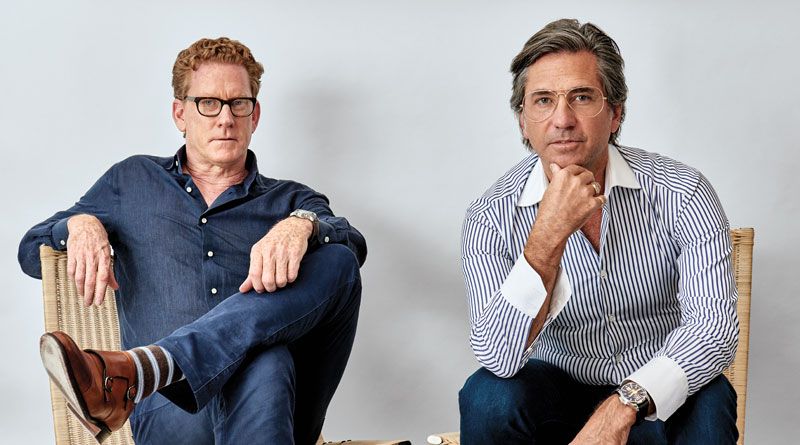 Many stylish notables like Coco Chanel, Oscar Wilde, and Tory Burch have made hotels their residences. While living in a hotel is not as popular as it once was, it is now de rigueur that opulent resorts feel less formulaic and more like a high-end home. Their guests, in turn, find inspiration in these masterfully designed interiors, so much so that it's not uncommon that a souvenir from their stay might be a piece of furniture from their suite. Rising to the occasion are many of the world's leading interior designers.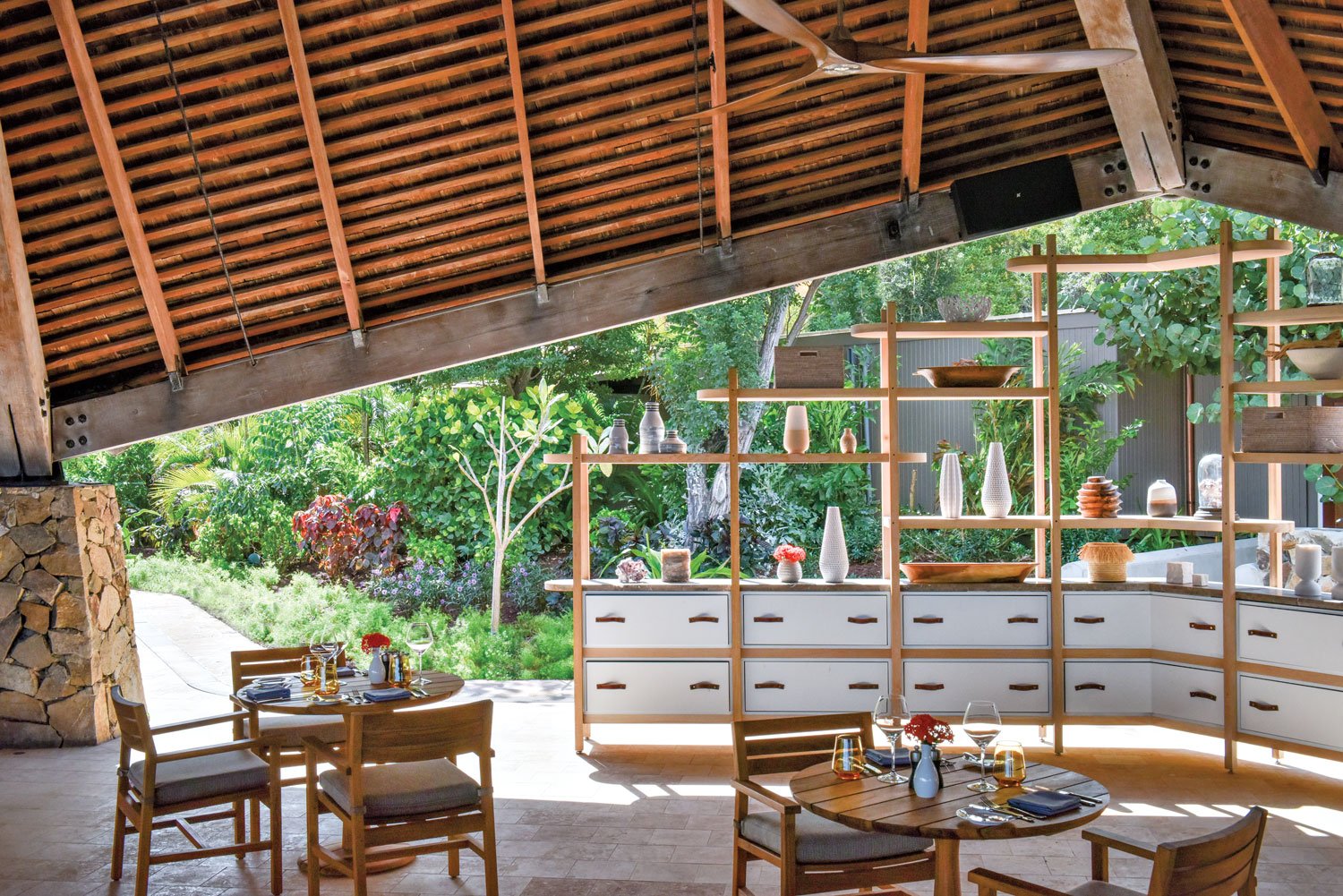 After being demolished by Hurricane Irma, Rosewood Little Dix Bay underwent a four-year-long renovation and reopened earlier this year. The task of reimagining this beloved Virgin Gorda resort, founded by conservationist Laurance Rockefeller in 1964, fell to Gray Davis and Will Meyer, whose firm has become the go-to for hospitality clients worldwide, including Four Seasons Hotels and Resorts (Houston and Athens), the Ritz-Carlton (Washington, D.C.), and 1 Hotels (South Beach).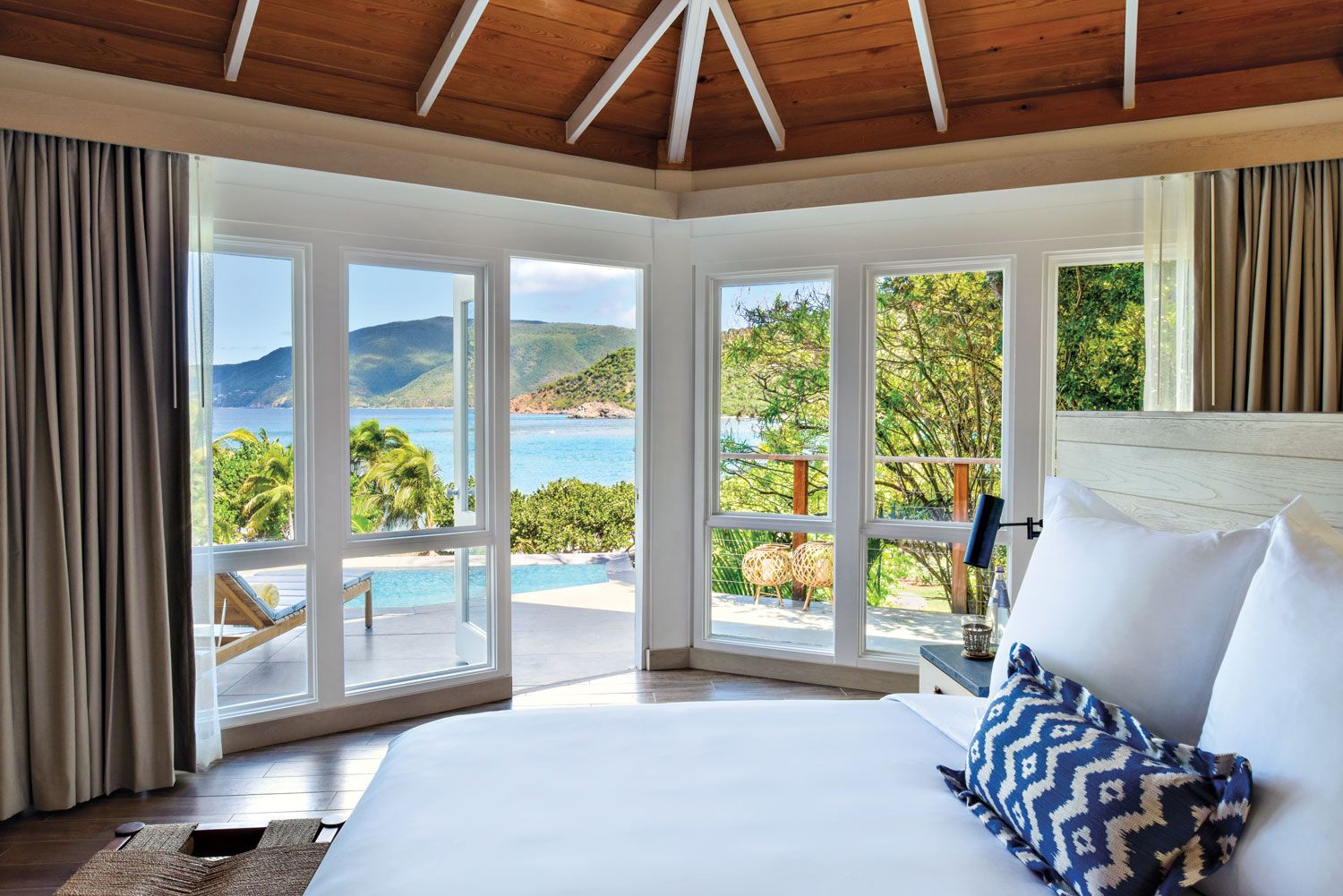 Over time, Davis notes, the firm's approach to residential and hospitality interiors has become more similar, with the duo encouraging clients to "expand their expectations of what hotel design is, and using each project as an opportunity to introduce a level of detail that is typically saved for residential work."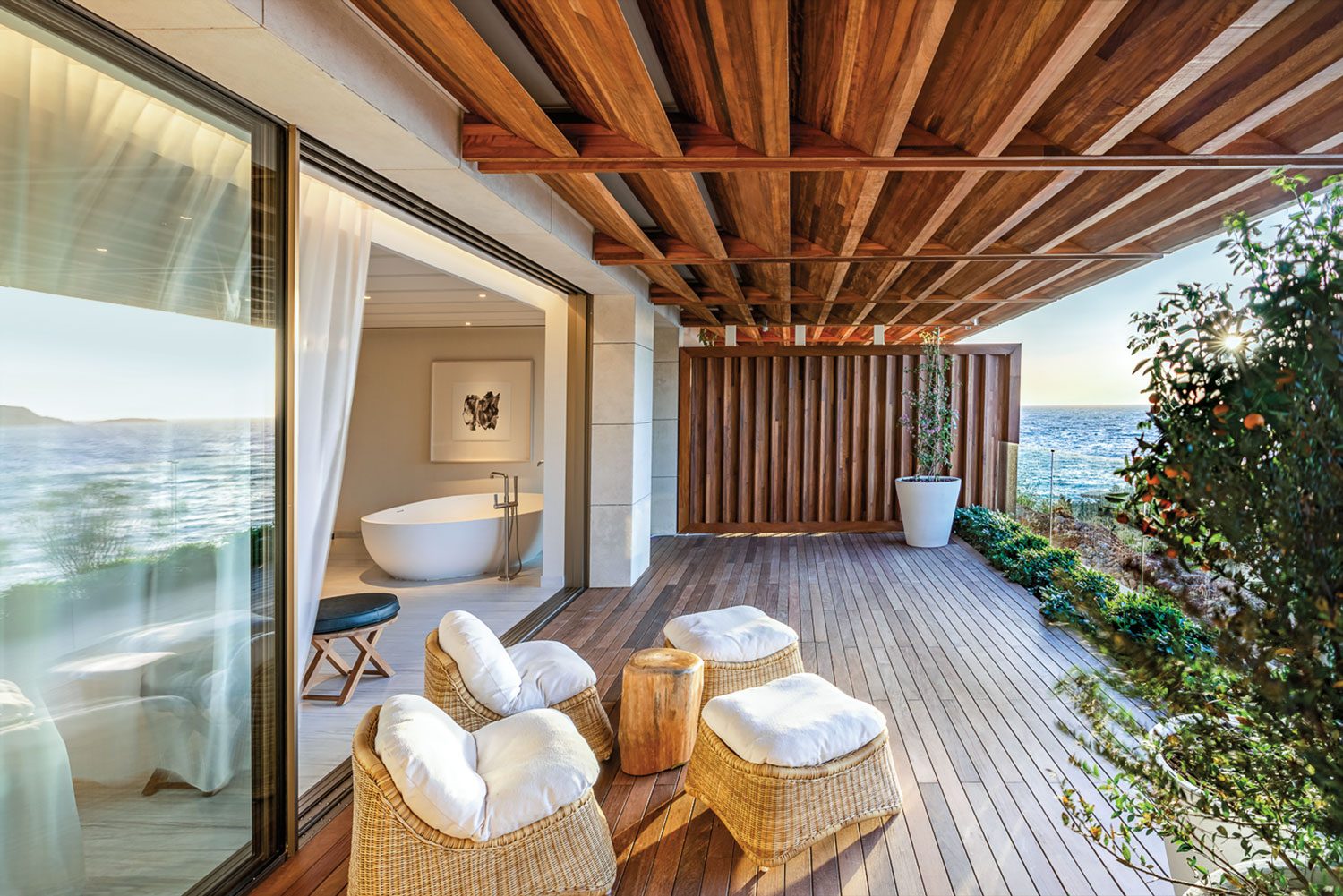 At Little Dix Bay, pendants playfully strung over cantilevered bedside tables allow for more room for guests to display their personal effects. The duo used free-floating cabinetry throughout the property, including in the Tree House Suite's bath, where a whitewashed oak vanity hovers above a separate cabinet. "Architecturally, making a big monolithic gesture in the room instead of fussy hardware creates more air, more space, and gives you a more functional countertop," explains Meyer. The resort also boasts an early version of the Hugo barstool that is part of Meyer Davis's collection for Stellar Works, debuting this summer. 
A version of this article first appeared in print in our 2020 Summer issue under the headline "Suite Inspiration." Subscribe to the magazine.
Next Post