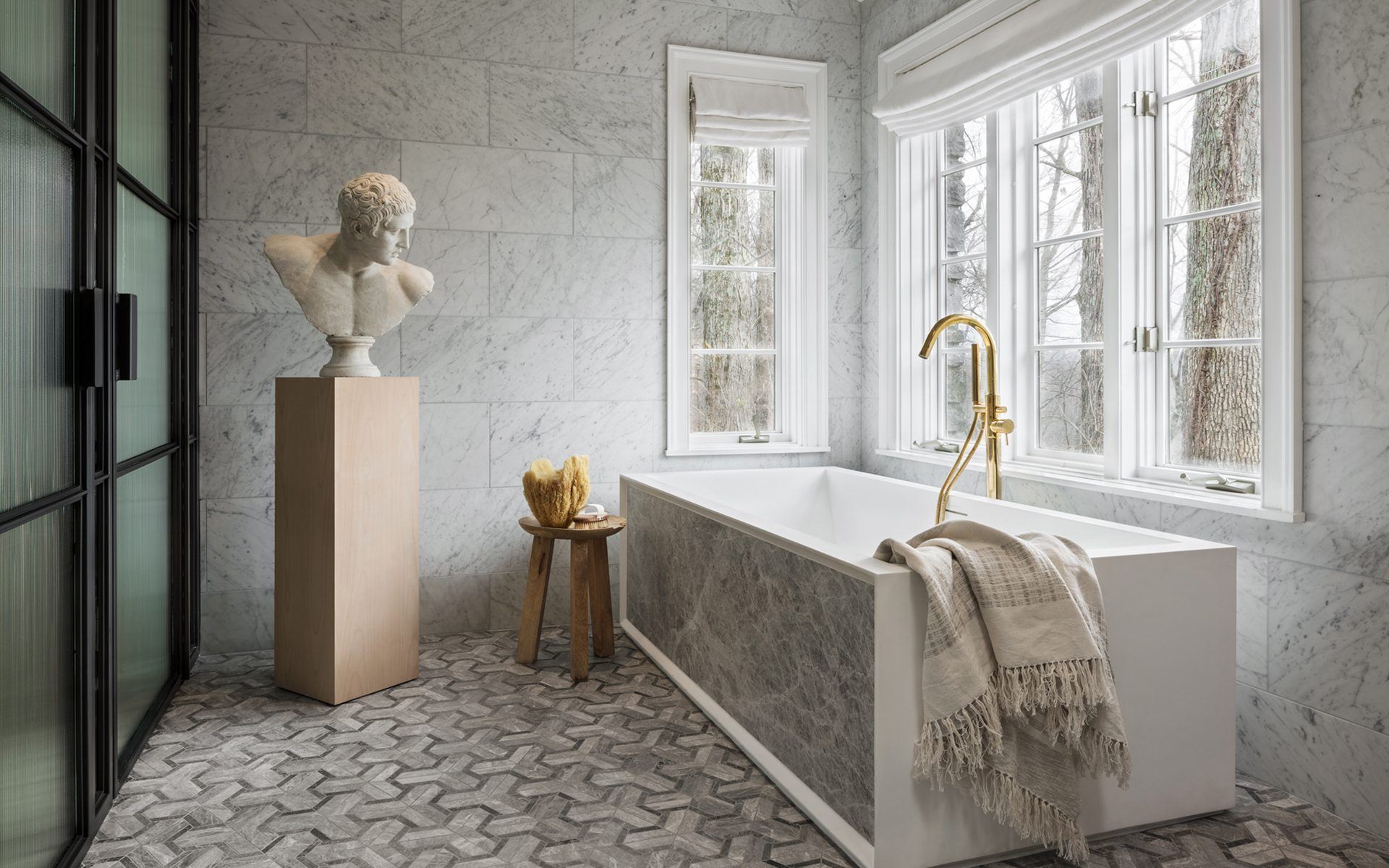 Meyer Davis's New Furniture Line Channels the Refined Elegance of Its Luxury Hotels
Designers Will Meyer and Gray Davis pulled from their extensive archive of custom creations for a bespoke collection of furnishings, lighting, and bath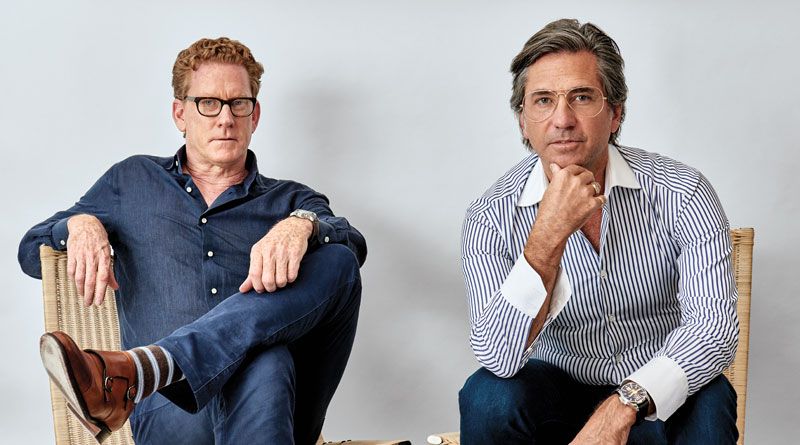 Meyer Davis cofounders Will Meyer and Gray Davis are known for conjuring forward-thinking interiors for some of the world's most alluring hotels, restaurants, and residences, including Rosewood Little Dix Bay in Virgin Gorda, Paramount in New York, and two Four Seasons hotels in Greece. But for their debut furniture collection, the creative duo conceived of not a space but a character, William Gray, a world traveler with an innate sense of adventure and a love of sketching and watercolors, a collector, and a connoisseur.
"From doing so many thousands of custom pieces, we had a vast trove of pieces that we've designed, but I think finding a collection that had its own energy and spoke to our arc of design, that was the magic of William Gray," says Meyer. "By creating a persona of our brand, that became the client we were designing custom for."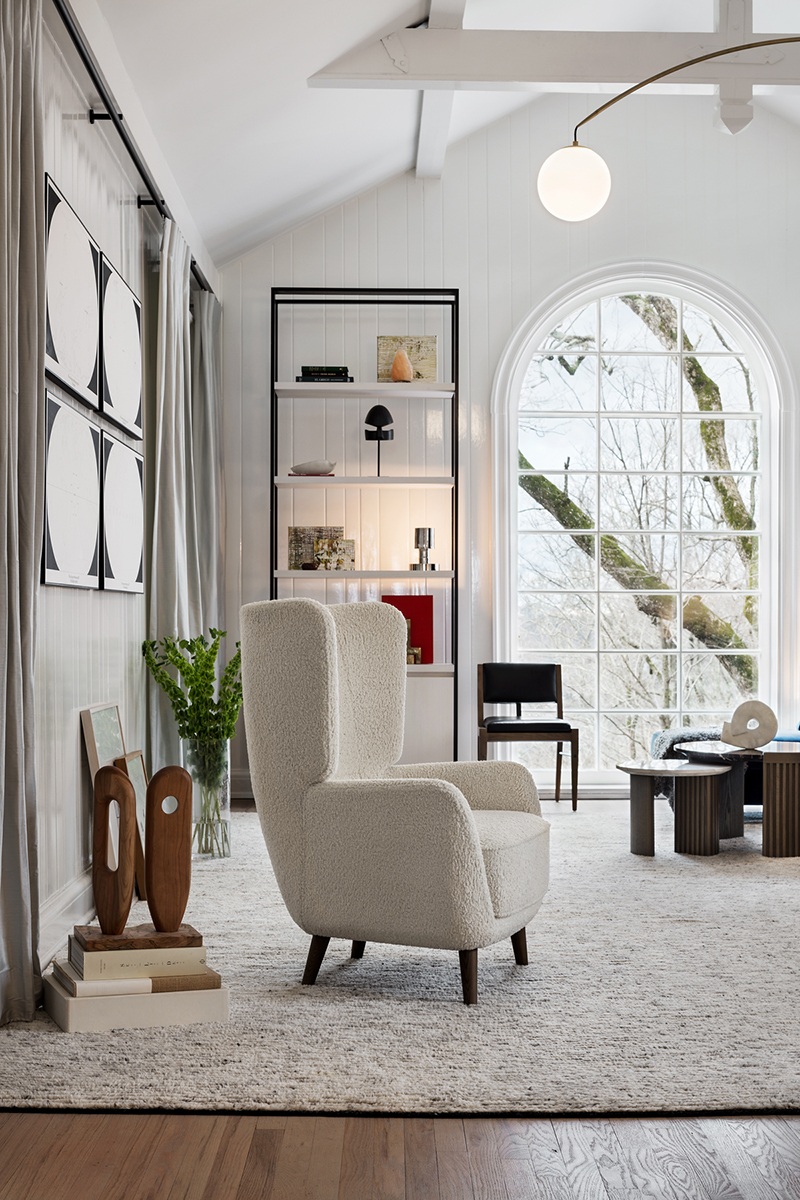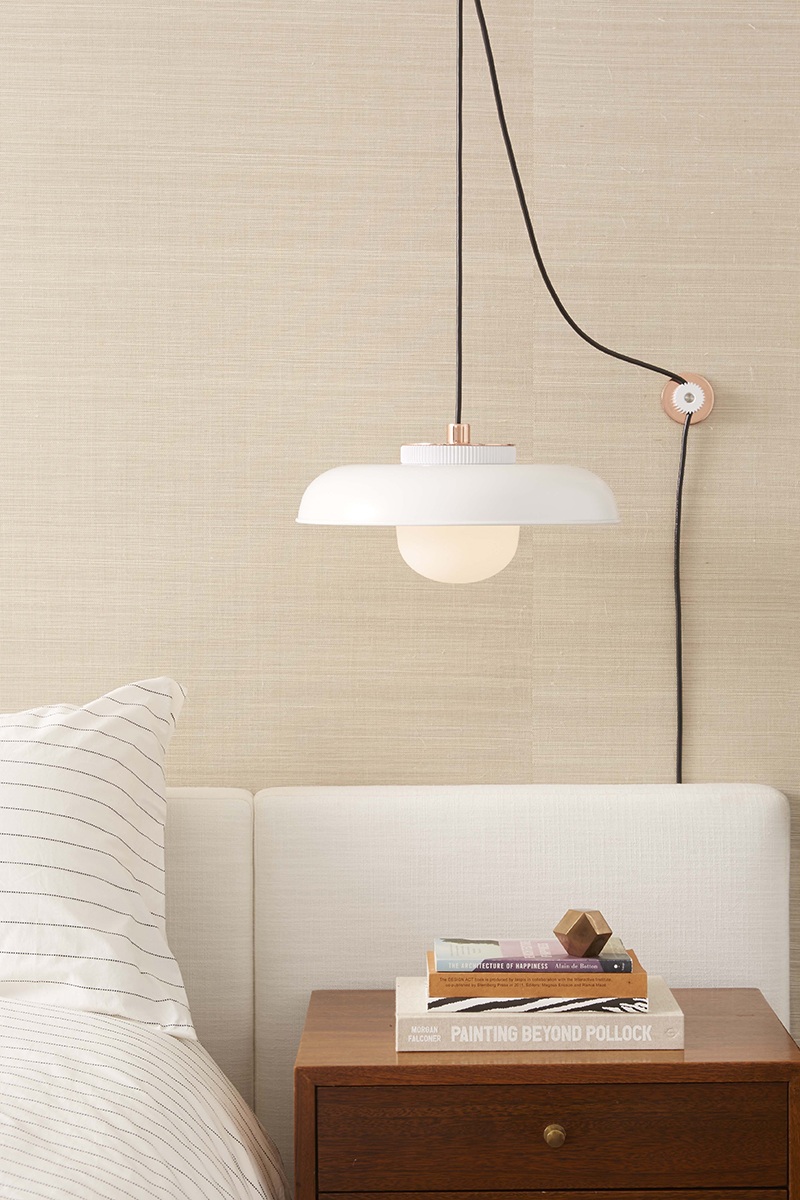 Encompassing furniture as well as pieces for the bath and lighting, William Gray is defined by its elegant lines and refined simplicity. But what makes them truly special is their versatility, appealing to a residential space as well as a hospitality project.
The Enzo bar, for example, was originally conceived for a restaurant design; today, it's found new life as a sideboard or storage cabinet that would be a welcome addition in any home dining room. "We really worked hard to think about the finishes you could order things in, the different woods, the different stones," says Davis of the piece, which is available in two sizes and six different woods. "It really it is a beautiful bespoke piece that could look fantastic in somebody's private residence but also could work in a really beautiful hotel room."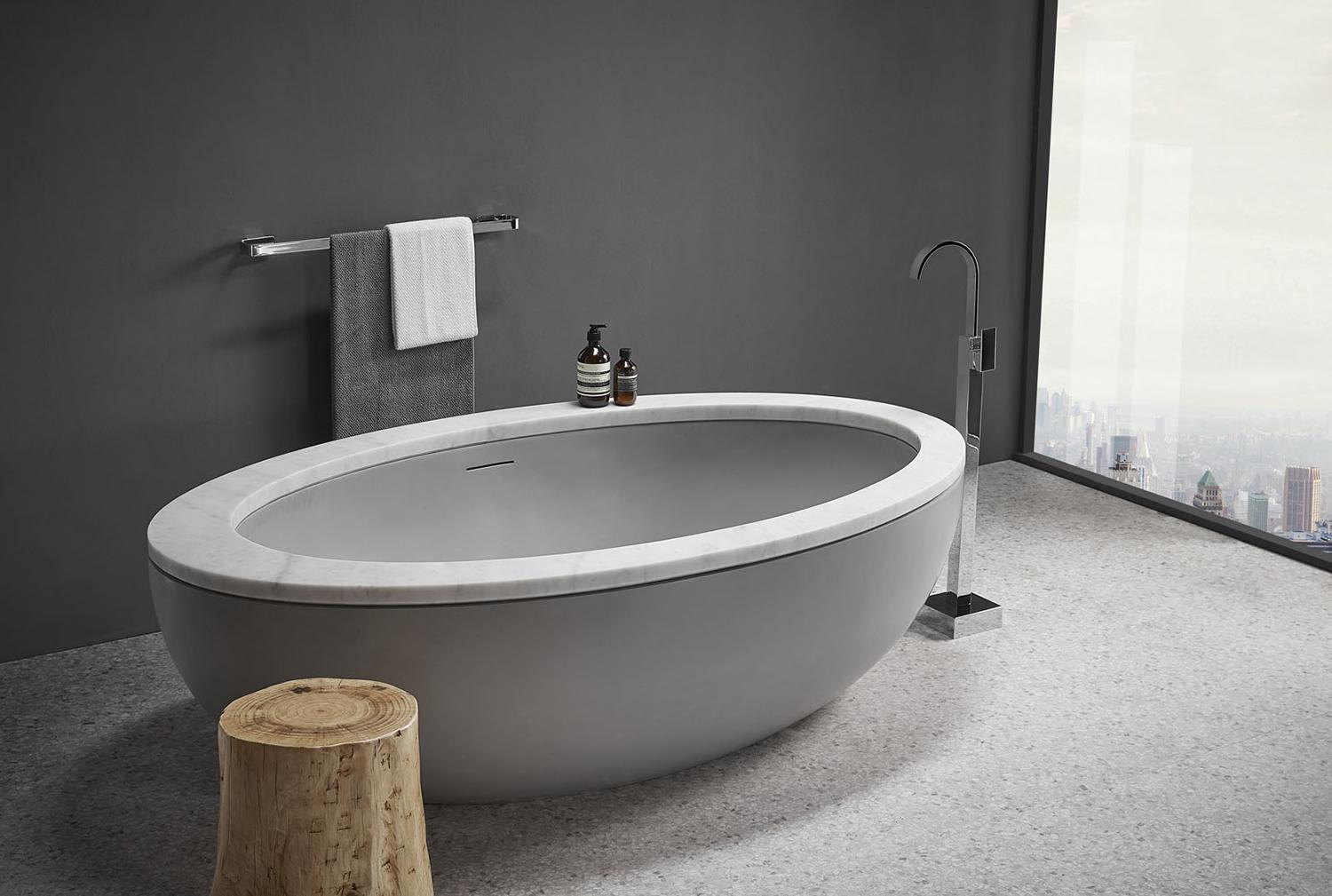 The designers collaborated with a number of their longstanding partners, including Contardi, Rich Brilliant Willing, Stellar Works, and Claybrook, who helped them craft a monolithic yet lightweight acrylic tub featuring repurposed marble dust in resin. "Problem-solving, designing for a specific look and feel, but then taking the aesthetic of William Gray and making it clean and beautiful, edited and refine— that's how these products ended up evolving," Meyer tells Galerie. 
Another important mission of the collection is to empower other designers, allowing for myriad customizations and installation options. The Eclipse cocktail table, for example, is offered in six different woods and two stone tops, while the Hoist fixture can be placed indoor and outdoors, or without the restrictions of electrical installations. "There are other versions of perfection," says Meyer. "I think that discovery is the spirit of William Gray. We're inviting people who like our products to explore and make it their own."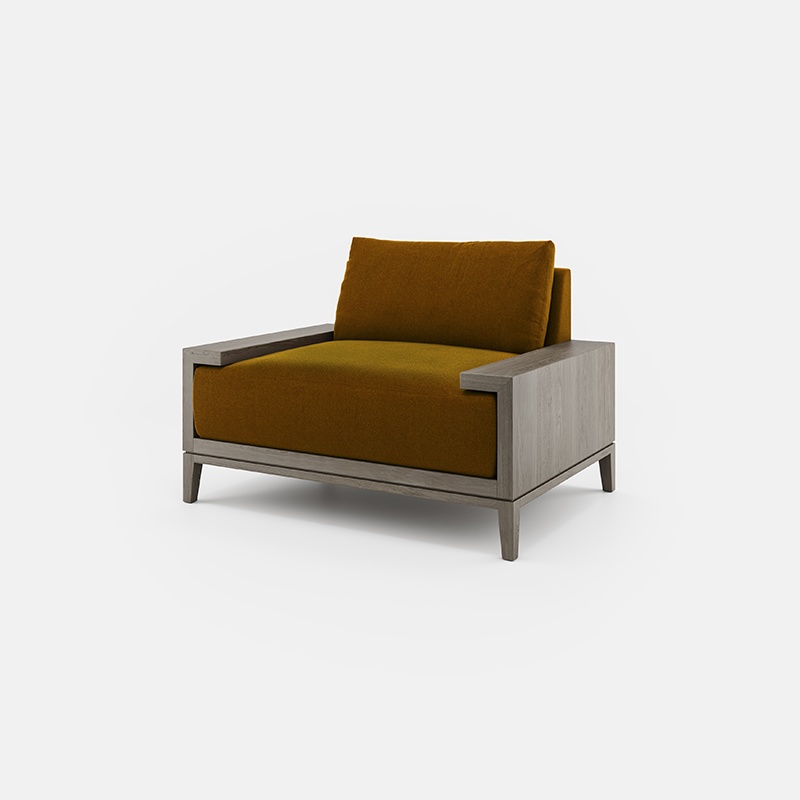 Rugs, textiles, objets, and ceramics are coming next to the label, while already existing pieces will be expanded upon. "It's constantly going to be evolving," Davis says. Until then, current William Gray items are already finding their way into the design studio's projects, like Meyer Davis's recent renovation of the Harrods Brasserie in London. Here, the Hugo chair, which was initially conceived for the interior of Atlanta restaurant King + Duke, sits in harmony with buttery leather banquets, brass fixtures, and classic subway tile. "That's such an iconic place to get to do work," adds Davis, "so having some of our pieces there was really exciting."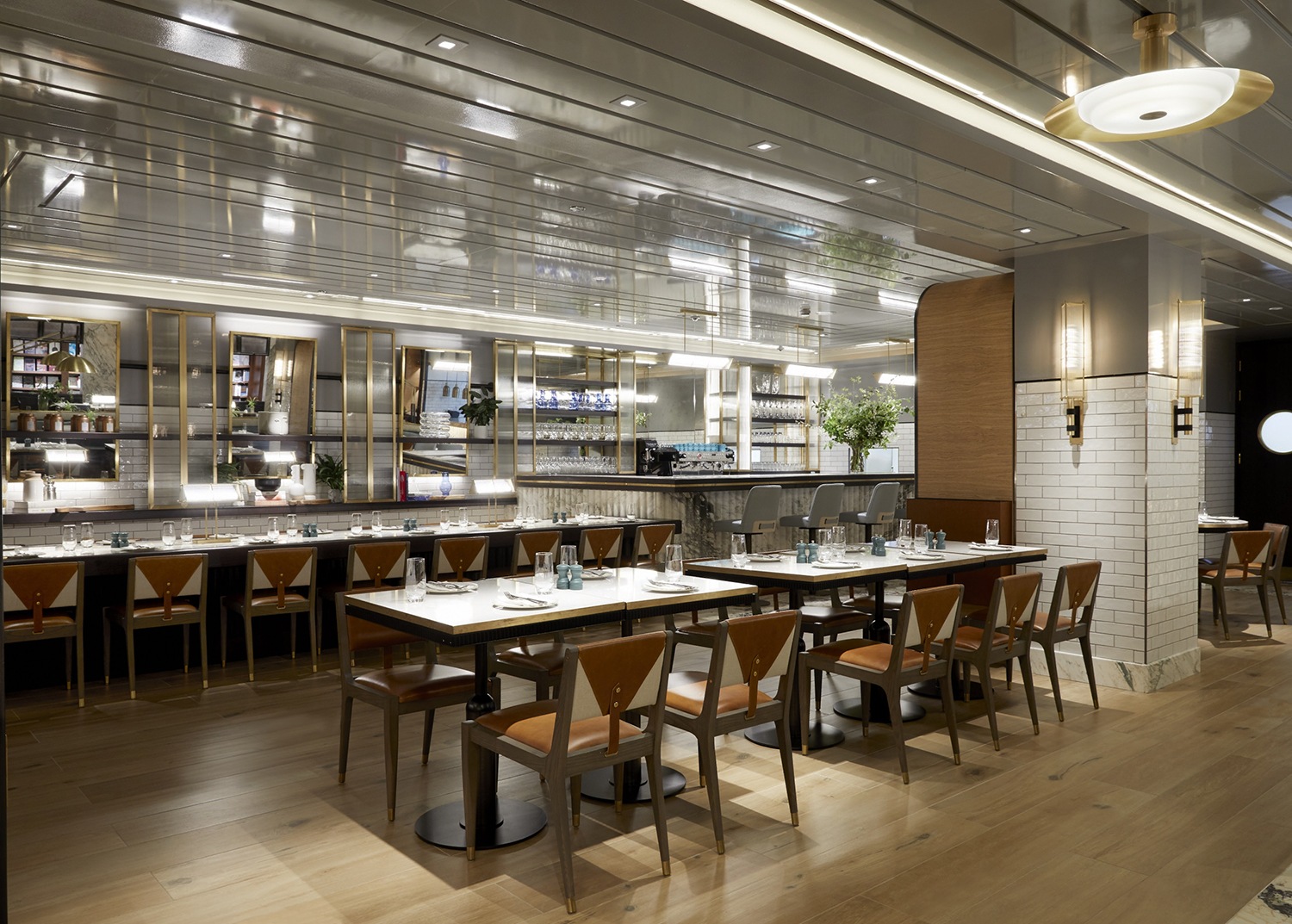 Next Post