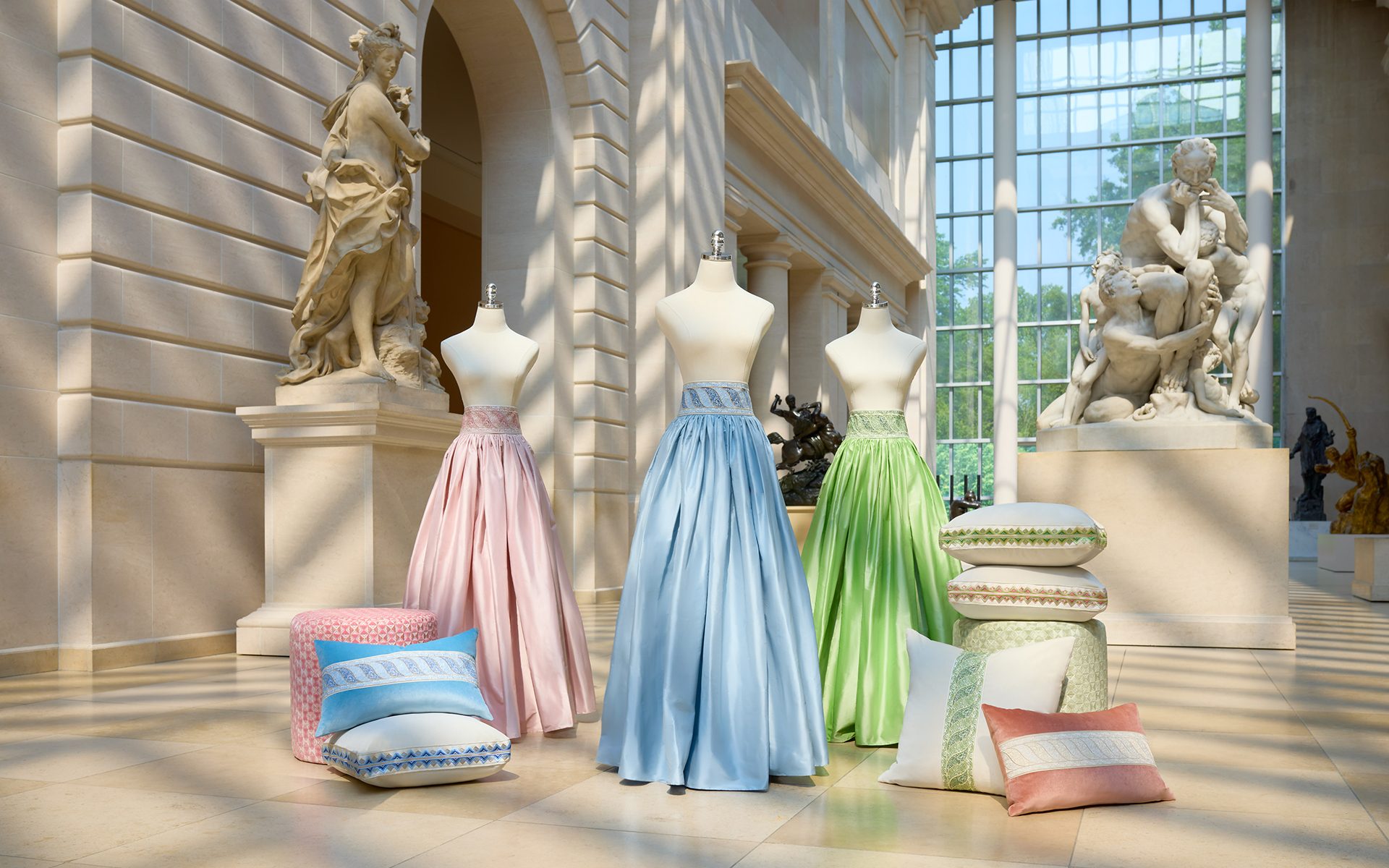 Discover These Dreamy Furniture Collections Made in Collaboration with The Met
Artisans and makers translate famous paintings, ancient artifacts, and vintage treasures into decidedly modern furniture and decorative accents
Artisans have long drawn from the annals of history for inspiration. Whether its culled from a famous painting, ancient artifact, or an icon of collectible design, remarkably crafted patterns, shapes, and motifs often reemerge as contemporary furnishings, textiles, or passementerie. In recent years, The Metropolitan Museum of Art in New York has granted an exclusive group of makers unfettered access to its remarkable archives and the resulting collections have been nothing short of astounding. Some introduced faithful recreations of decorative arts, while others crafted more abstract interpretations, drawing influence from a vintage masterwork, antiquity, or suit of armor and producing something completely modern and new.
Here, a look at several new collections with ties to The Met.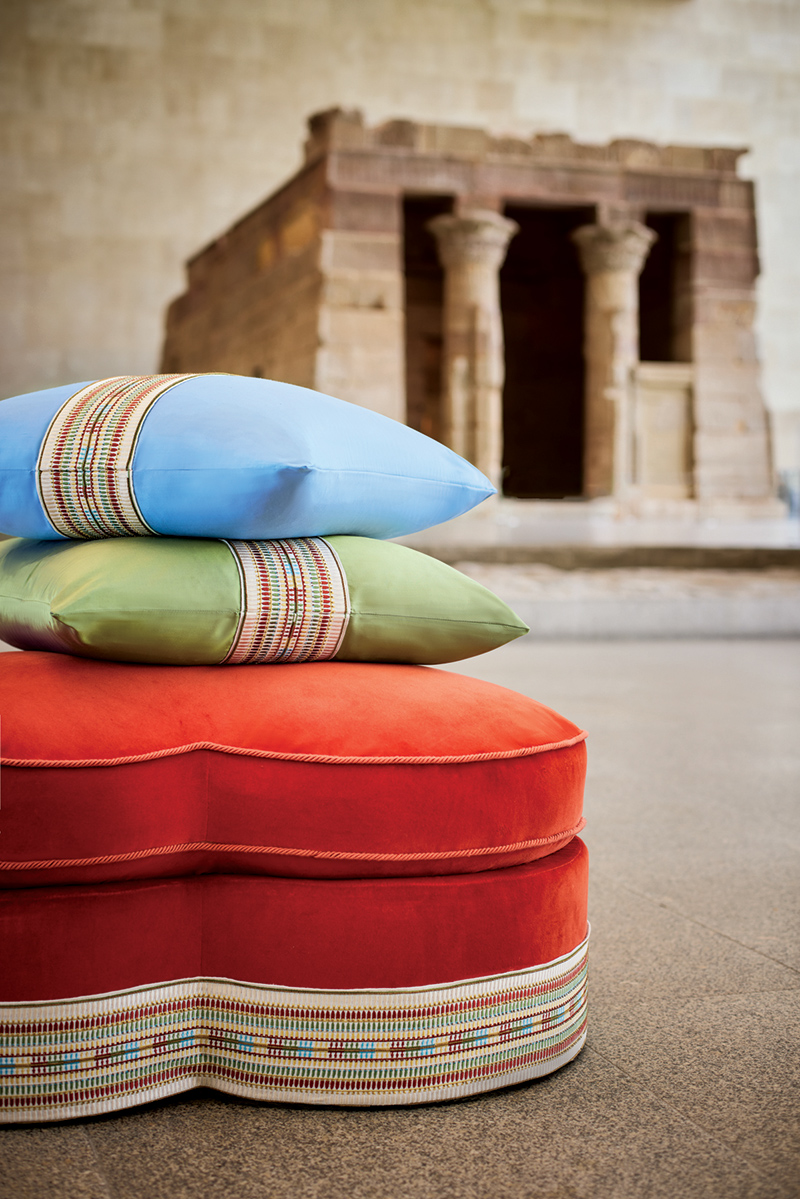 Scalamandré
For its latest collection, Scalamandré looked to one of the world's greatest archives—New York's Metropolitan Museum of Art—culling complex patterns from an Egyptian collar dating from 1850–1775 b.c., a 16th-century German suit of armor, and an 18th-century British gown, among other artifacts, for colorful embroidered tapes, textiles, and wallpapers. Some examples, like the Karanfil block print, closely resemble their source material, while others, such as the Taj embroidered sisal, are more interpretive. "We were especially drawn to the armor section for its high drama and intricate detail," says Scalamandré's executive vice president of design, Lorraine Lang, of the project, the second joint effort between The Met and the interiors stalwart.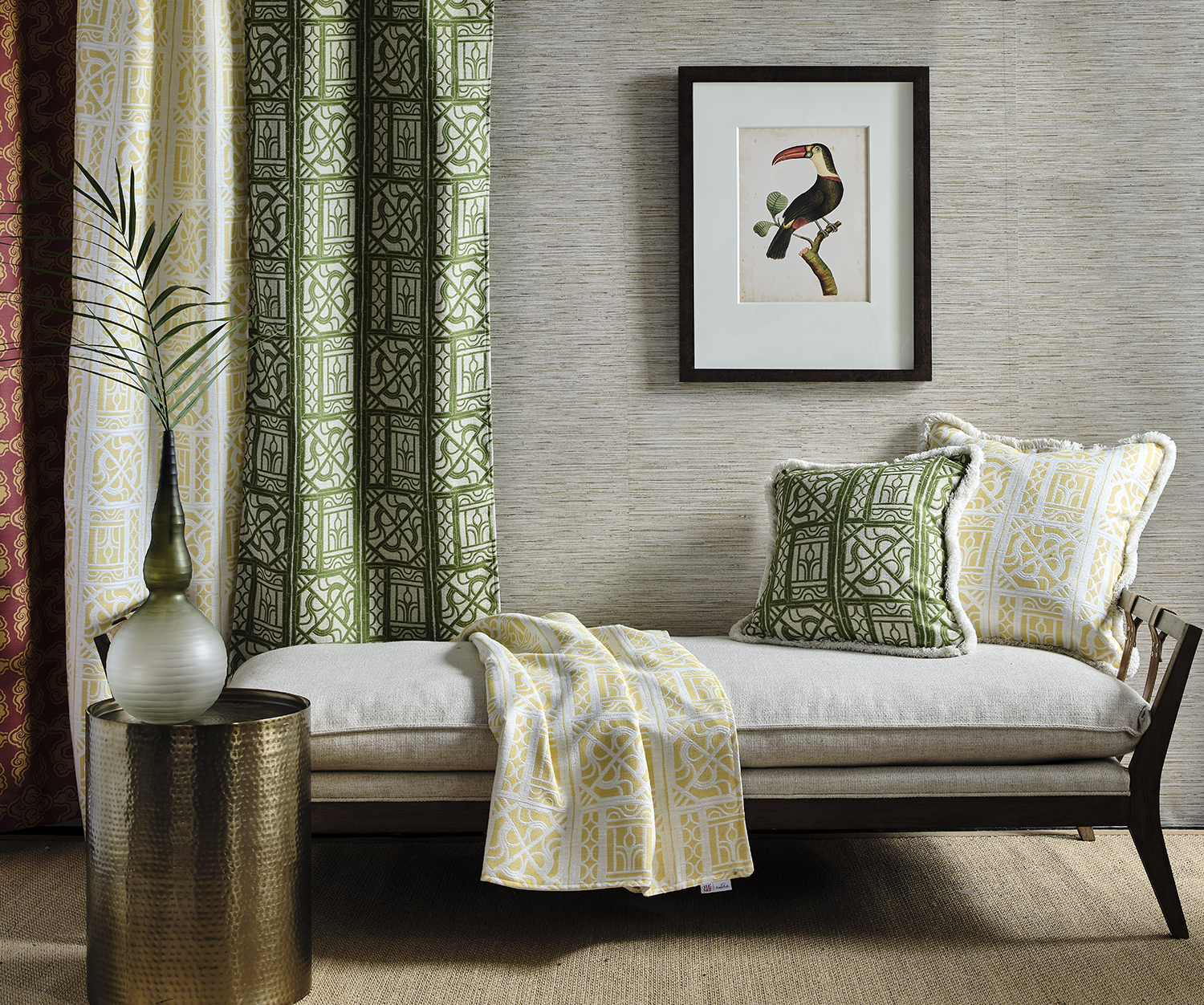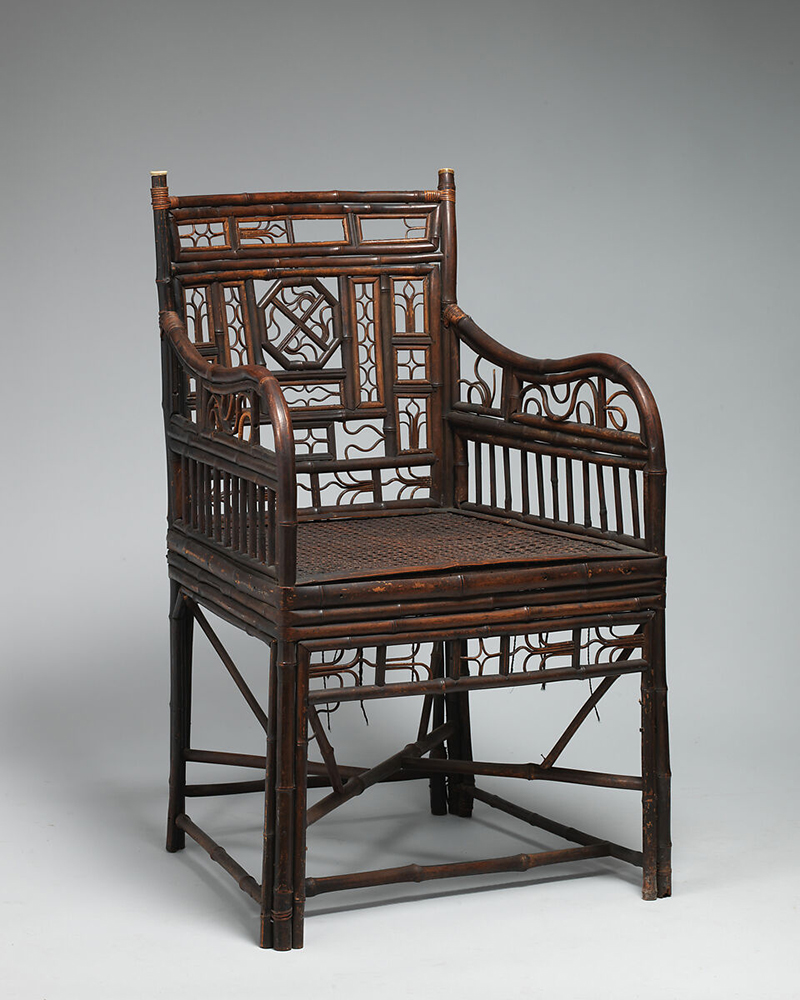 Ann Gish
Textile designer Ann Gish's luxurious bedding, pillows, and throws are a staple of The Met's collection of home goods and the latest grouping just furthers the allure. What makes each rendition so magical is the creative reimagining of the various artifacts, like a broad Egyptian collar from the Tomb of Wah that gets reborn as a decidedly modern embroidery, it's sinuous turquoise outline snaking down a crisp white duvet and pillow sham. Now, a new selection of soft goods have come to market with a diverse range of inspirations sourced from inside The Met. The billowy Lucky Clouds pillow, for example, focuses on the embroidered sky from a satin damask rank badge from the court of the Joseon dynasty, while the Bamboo Lattice pillow, throw, and outdoor fabric translates the intricate weaving on a late 18th-century armchair into a rich tapestry of pattern.
Eichholtz
Launched this October, Eichholtz's 90-piece collection made in collaboration with The Met draws inspiration from numerous departments and eras. Sometimes reborn as faithful reproductions, and other times crafted into more unique reinterpretations, the array of furniture, lighting, and decorative accessories exudes both gravitas and approachable luxury. "Our close engagement with the artifacts and artworks, being allowed to touch pieces, see the structure and materiality felt like a once-in-a-lifetime opportunity," Edwin van der Gun, global creative director at Eichholtz says in a statement. Included in the assortment are the ornate gilded Mathias console table that's topped with a vibrant green marble top, the expressive Rococo mirror inspired by a Baroque design, and the fanciful Sahure chandeliers, made with clusters of smoked glass leaves drawn from an ancient Egyptian column. Busts, bowls, prints, and even rugs with direct parallels to pieces in the museum collection add an artful finishing touch to any collector's assemblage.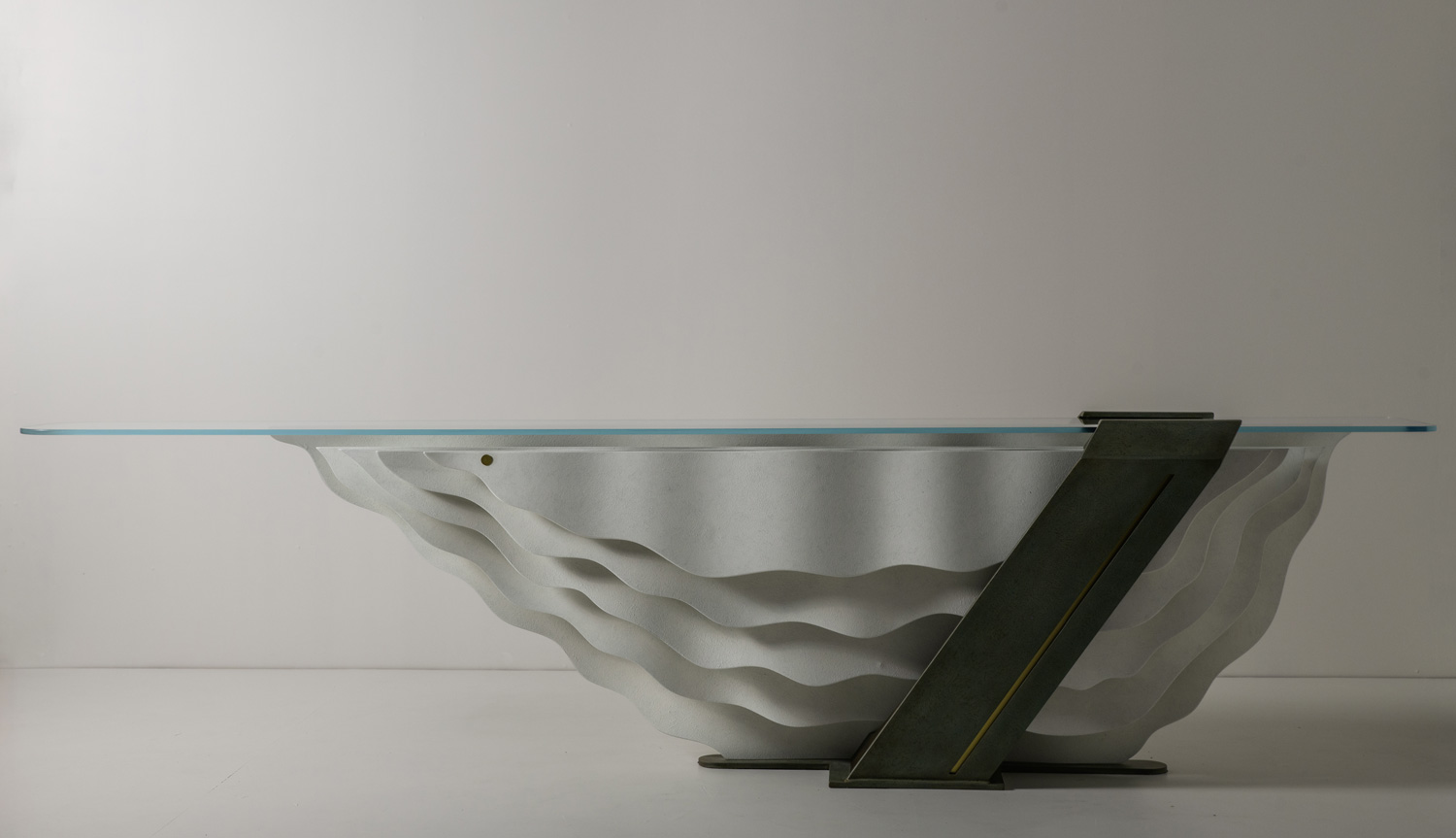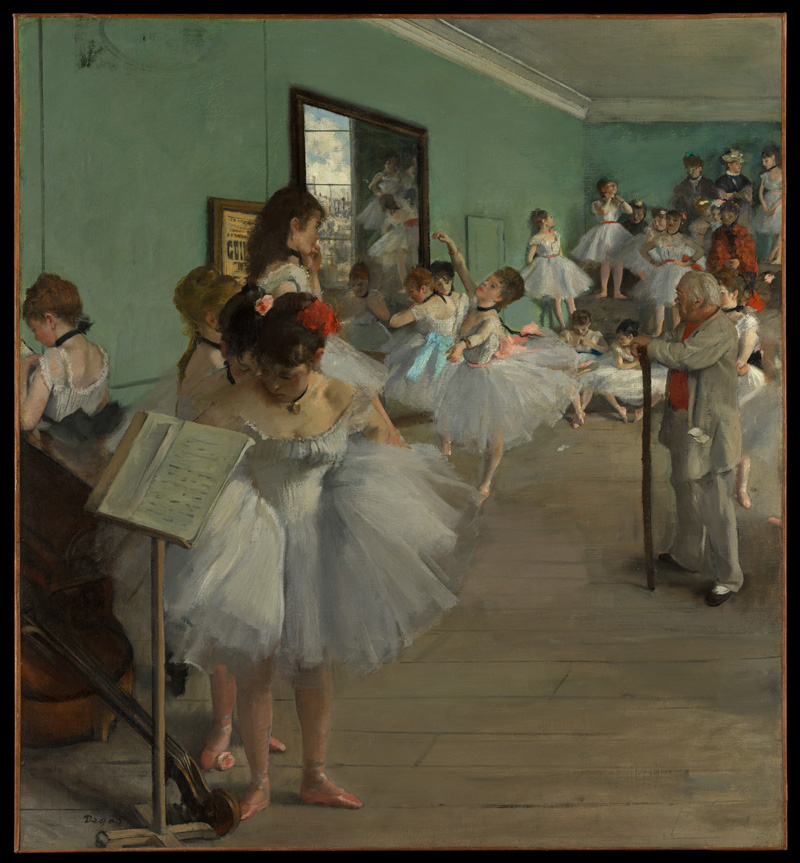 Abner Henry
Having debuted earlier this year, Abner Henry's limited edition collection with The Met had a second showing at the most recent High Point Furniture Market. On display were seven tables, cabinets, and mirrors meticulously crafted by the Ohio furniture makers using longstanding traditional techniques. In a nod to the makers' religious values, the collection is limited to just 70 examples of each design, which reinterpret small details of museum masterpieces from the 17th- through 19th-centuries into expertly engineered furnishings. Standouts include the Pirouette console table, which draws influences from the ruffled layers of a ballerina's skirt and the graceful sweep of another dancer's hand in Edgar Degas's famed painting The Dance Class (1874), its exceptionally engineered wood panels cantilevered within a fame of hand-forged brass and topped with a vast expanse of glass. Also worthy of close inspection is the Verlang cocktail table, that reimagines the petals of a Vincent Van Gogh sunflower as textured brass forms curving in on a bright metal base; the Severine cocktail table that translates the brass instruments and rapt audience of a Georges Seurat scene; and the graceful Serena bar cabinet, an ethereal rendition of a haunting Gustav Klimt portrait.
A version of this article first appeared in print in our 2023 Collectors Issue under the headline "Museum Quality." Subscribe to the magazine.
Next Post