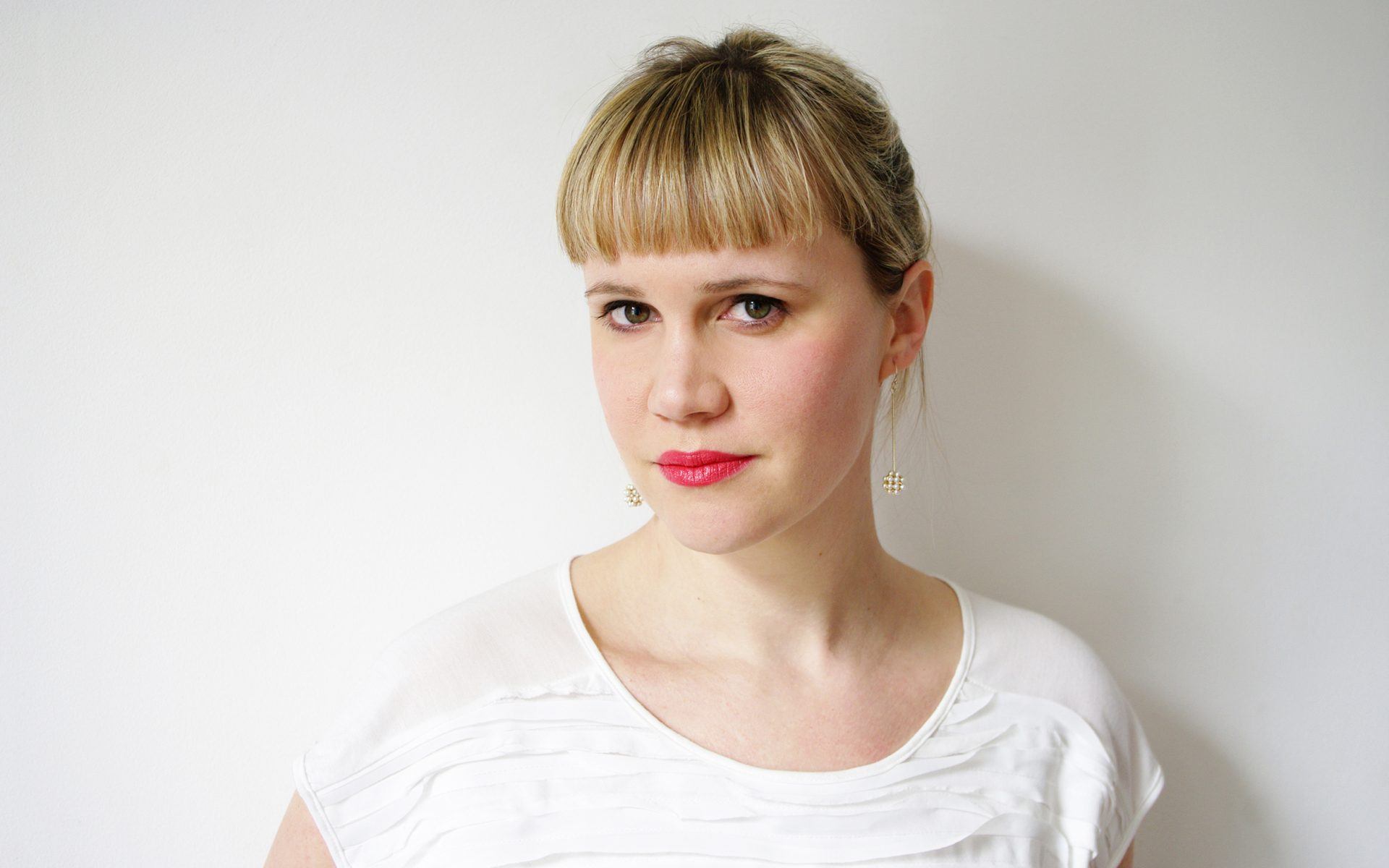 How Melanie Georgacopoulos Is Reinventing Pearl Jewelry
Ahead of PAD London in October, the Greek jeweler talks to Galerie about showing pearls in a whole new light
Pearls are officially back. No longer the single strands found in your grandmother's jewelry box, the trend right now is modern and minimal. And there's perhaps no one cultivating that look more creatively than the young Greek-born, London-based talent Melanie Georgacopoulous. With a background in silversmithing and sculpture, she brings an artistic approach to her jewelry line that challenges traditional concepts with boundary-pushing contemporary pearl designs.
Dicing, slicing, and stacking are just a few of her inventive methods. For her Royal College of Art graduation collection in 2007, she caused a stir for slicing a pearl in half. Now, some of her boldest earrings and necklaces feature wedges cut from freshwater pearls that reveal the magical inner treelike rings. She also creates minimal cuffs and rings crafted with mother-of-pearl-tiles and a single pearl discreetly embedded on the side. Georgacopoulos will be showcasing new designs with Objet d'Emotion at PAD London from September 30-October 6. Ahead of the fair, Georgacopoulos shares her thoughts on the lustrous mineral.
Why did you choose to start working with pearls, and what is it that continues to fascinate you most about them?
Melanie Georgacopoulos: I have been using pearls for the last ten years and my interest in them has been steadily growing. I find them absolutely mesmerizing! Firstly, there are so many different kinds, which I am still discovering. I'm interested to discover those that are less commonly used in the industry, but equally beautiful. I also love the fact that when pearls are harvested, they don't need faceting and polishing like gemstones, but are ready to create jewelry. And of course, how incredible is it to think that a small mollusk manages to create such a perfect lustrous gem!
There is an architectural quality about your pieces. Do you have any specific art or design inspirations? 
I must admit I don't have direct architectural inspirations, but I am a big fan of the Bauhaus movement. I'm also inspired by any designer or jeweler who has challenged perceptions through his work. I dream of one day owning pieces by René Lalique and Taffin, for instance.
What has been the greatest highlight of your career?
I have an ongoing collaboration with Tasaki, the Japanese fine jewelry house, which is expanding in Europe and the U.S. We created a joint brand M/GTASAKI back in 2012, releasing two collections per year. It's been a success, especially in the discerning Japanese market!
Pearls have a loaded history with associations of being feminine and conservative. How do you defy these conventions and expectations in your jewelry?
Indeed, they are! Thankfully, women have moved beyond the single strand of pearls and pearl studs. I also see more and more men wearing jewels, especially pearls, which is interesting. My clients have their own style and want to own something that showcases their personality. I am drawn to the challenge of creating exciting pieces with this gem, which can still be heavily anchored in tradition—especially for the higher priced stones. It's an extremely exciting time to be a jeweler.
PAD London takes place from  30 September – 6 October 2019 at Berkeley Square in Mayfair, London 
Next Post