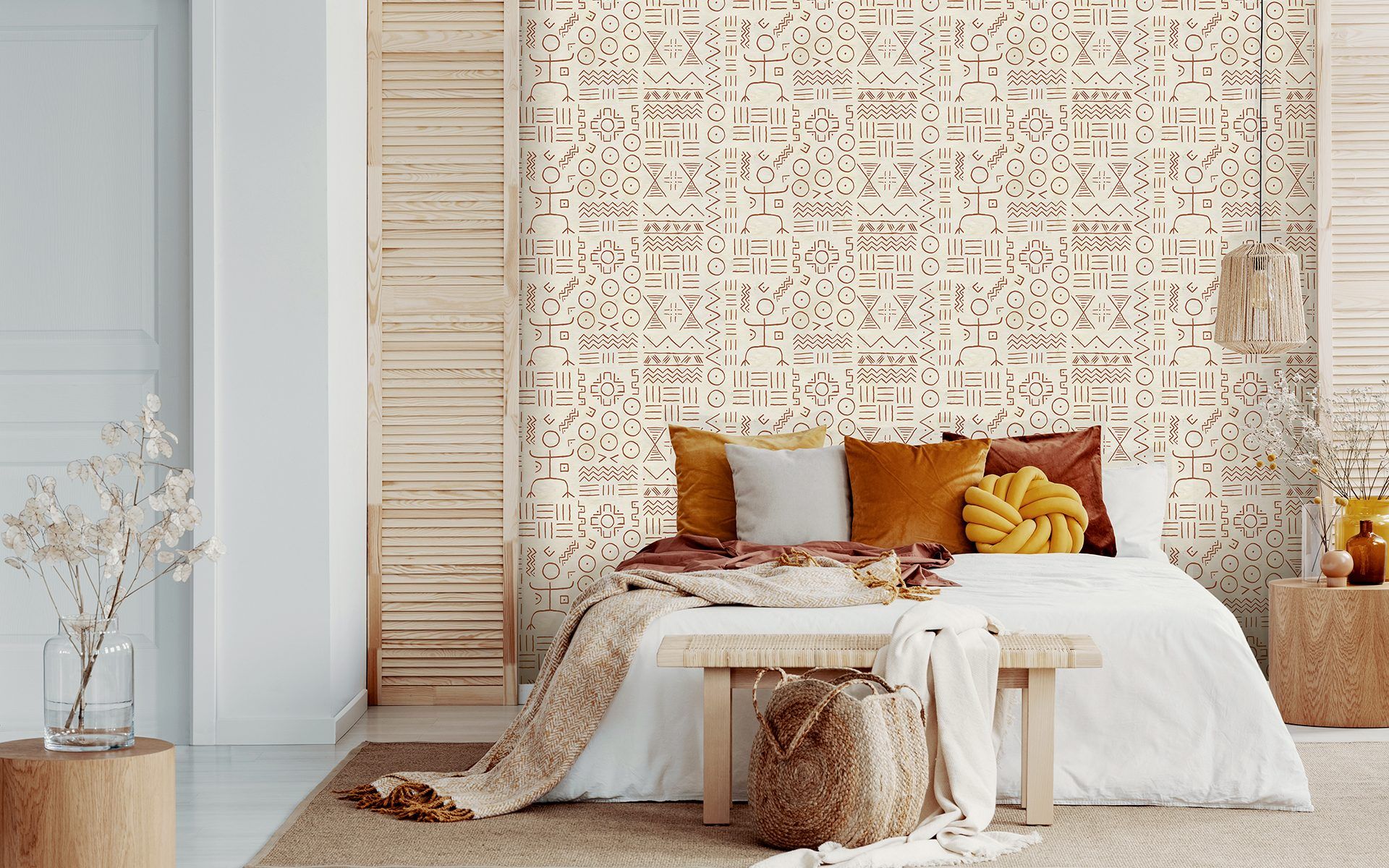 Meet the Maker: How Quarantine Inspired The Vale London's Lively New Wallpapers and Fabrics
Founder Melinda Marquardt has introduced the World's End collection, which features a mix of dynamic prints in exuberant shades and patterns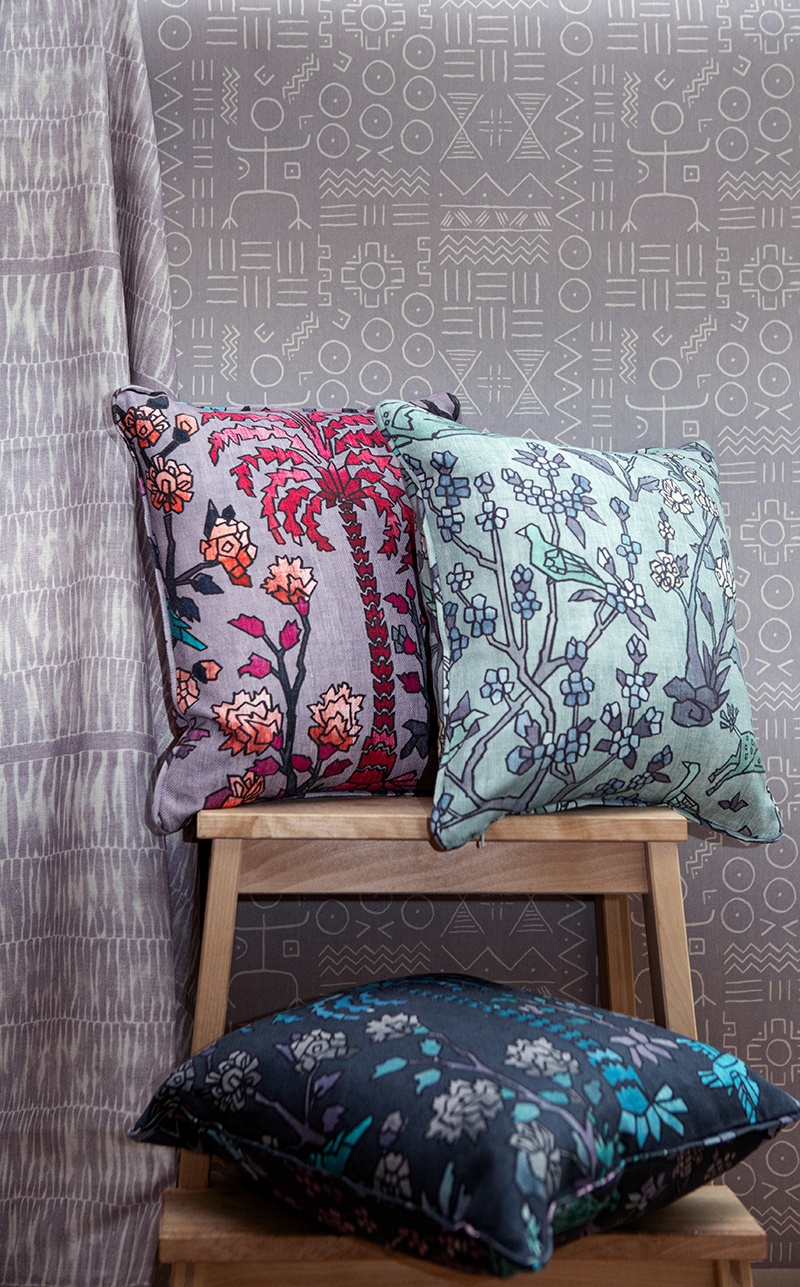 Similar to the way many artworks are developed in layers, the multifaceted patterns offered by wallpaper-and-textile brand The Vale London stem from founder Melinda Marquardt's dynamic drawings, which are then translated into repeating designs that can dramatically transform any interior.
"I start with the main motif, illustrating things that I'm drawn and attracted to," the U.K. designer tells Galerie. "Then, I start adding in other motifs to build a pattern. I actually don't have a full image of how it's going to end up. I build it piece by piece, like a puzzle."
Launched in 2017, Marquardt's first collection, Oakley, began with Lion Toile, a regal design that combined an expressive pen-and-ink drawing of a lion—which she conjured while on safari in Africa—with other botanical illustrations. "That first line featured what I call a 'London' palette, which had muted grays, olives, and pebble blue," she says. "Because they were quite dark, I had demand for lighter colors, so I created the next collection, Beaufort, to include softer pastels, aquas, and pinks."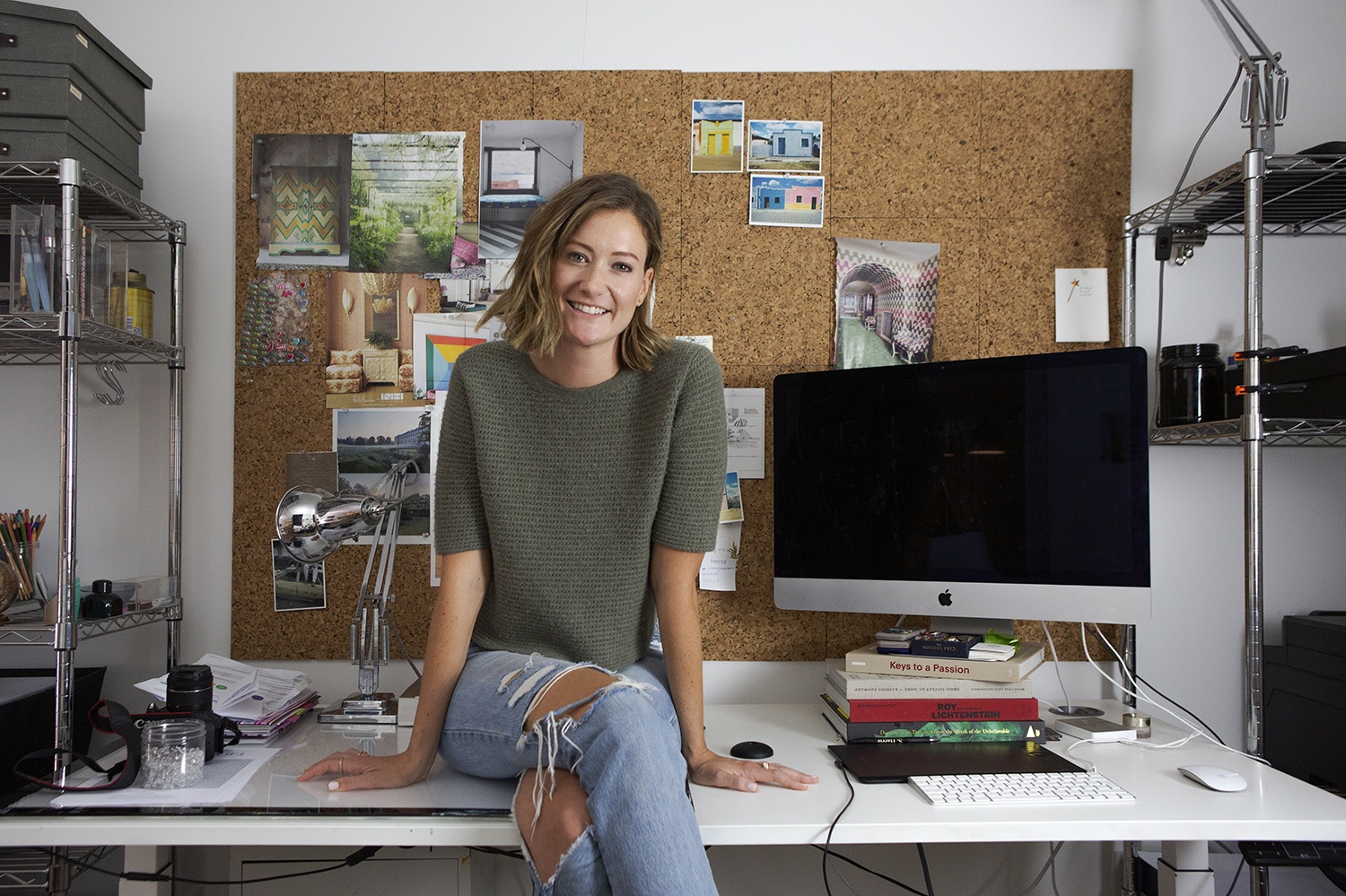 Now, partly inspired by the pandemic, Marquardt has introduced her third array. Entitled World's End, the line features a lively mix of prints in exuberant shades of magenta, rust, and lilac. "I was stuck in my studio in London during lockdown and thought the whole world needed some bright colors for their home," she says. "I just decided to liven it up. I think it turned out really fun."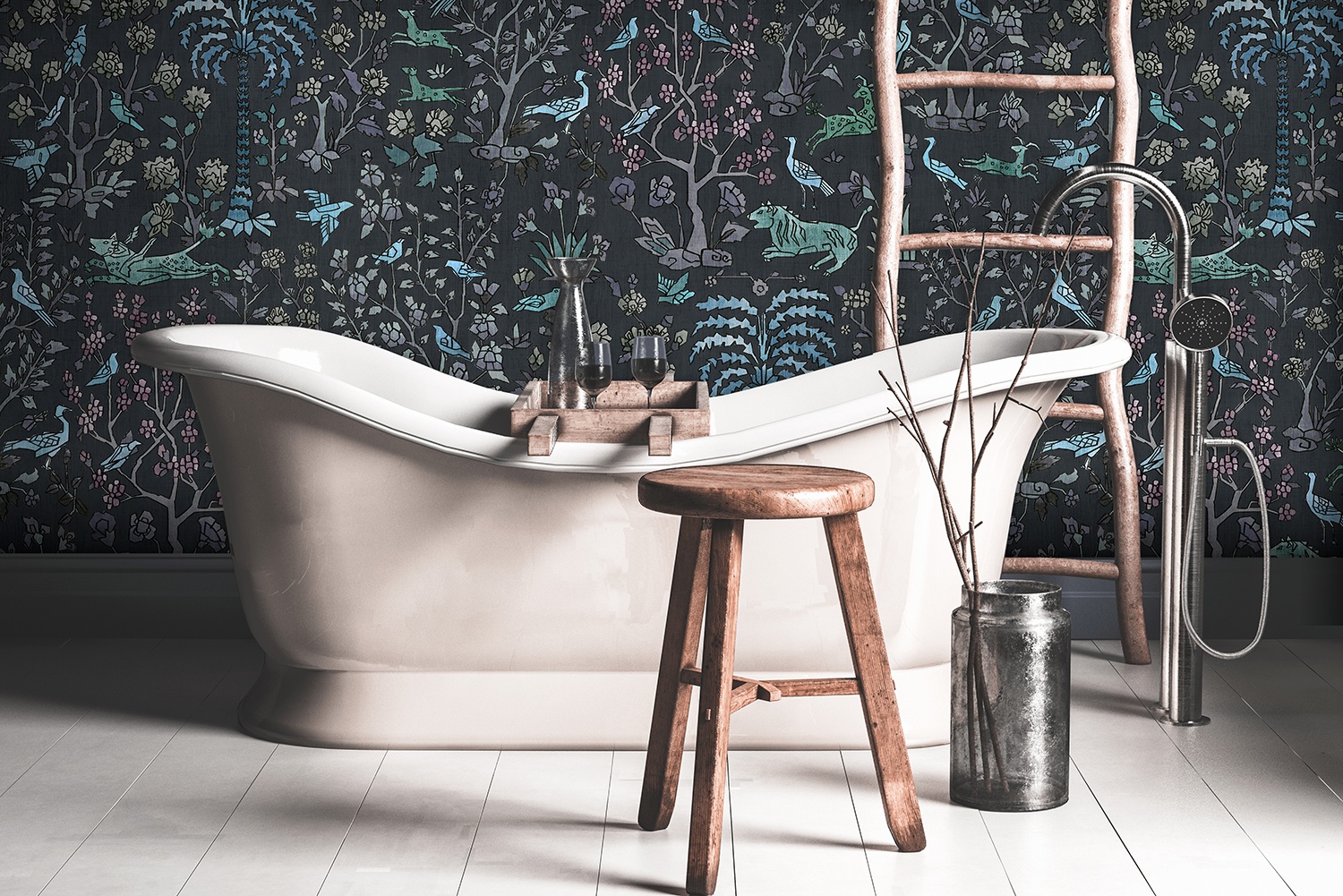 Each pattern draws on Marquardt's travels as well as textiles discovered around the globe. The multicolored Taínos stems from a series of sketches she did of an archaeologist friend's collection of carved stone idols, called zemis, while Dogon is inspired by bògòlanfini, a hand-spun cotton painted with natural dyes by the people of Mali.
"I've been collecting inspiration from travels in the past so I went back through my notes and sketches from previous years," explains Marquardt. The artisanal nature of the work means that she introduces just one collection per year, and World's End is her largest to date. "I find it really important to actually touch and work with every single pattern and design."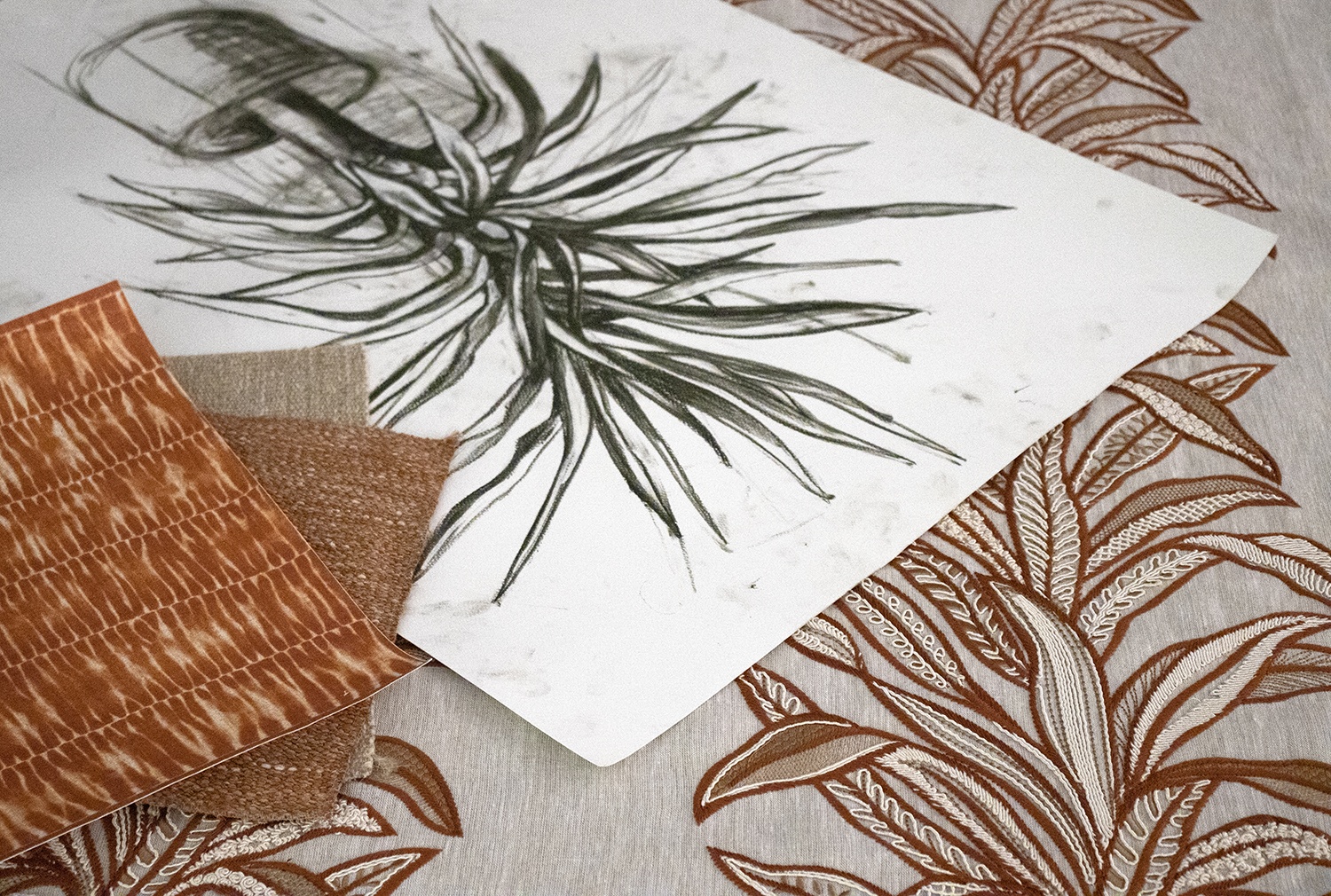 Marquardt originally studied fine art and graphic design at Skidmore College, but her career took her along a different path. After years spent working in sales for Fabricut, she was given the opportunity to contribute to the house's New York Botanical Gardens collection for Vervain. "From the moment I started designing, I knew I had to do this full time," she says. However, the move lead her to realize that if she wanted full control of her vision, she'd have to start her own line. In 2017 she launched The Vale London, named for the street on which she grew up in the English capital, and it became the first label created outside the Fabricut family that the brand carries in its showrooms.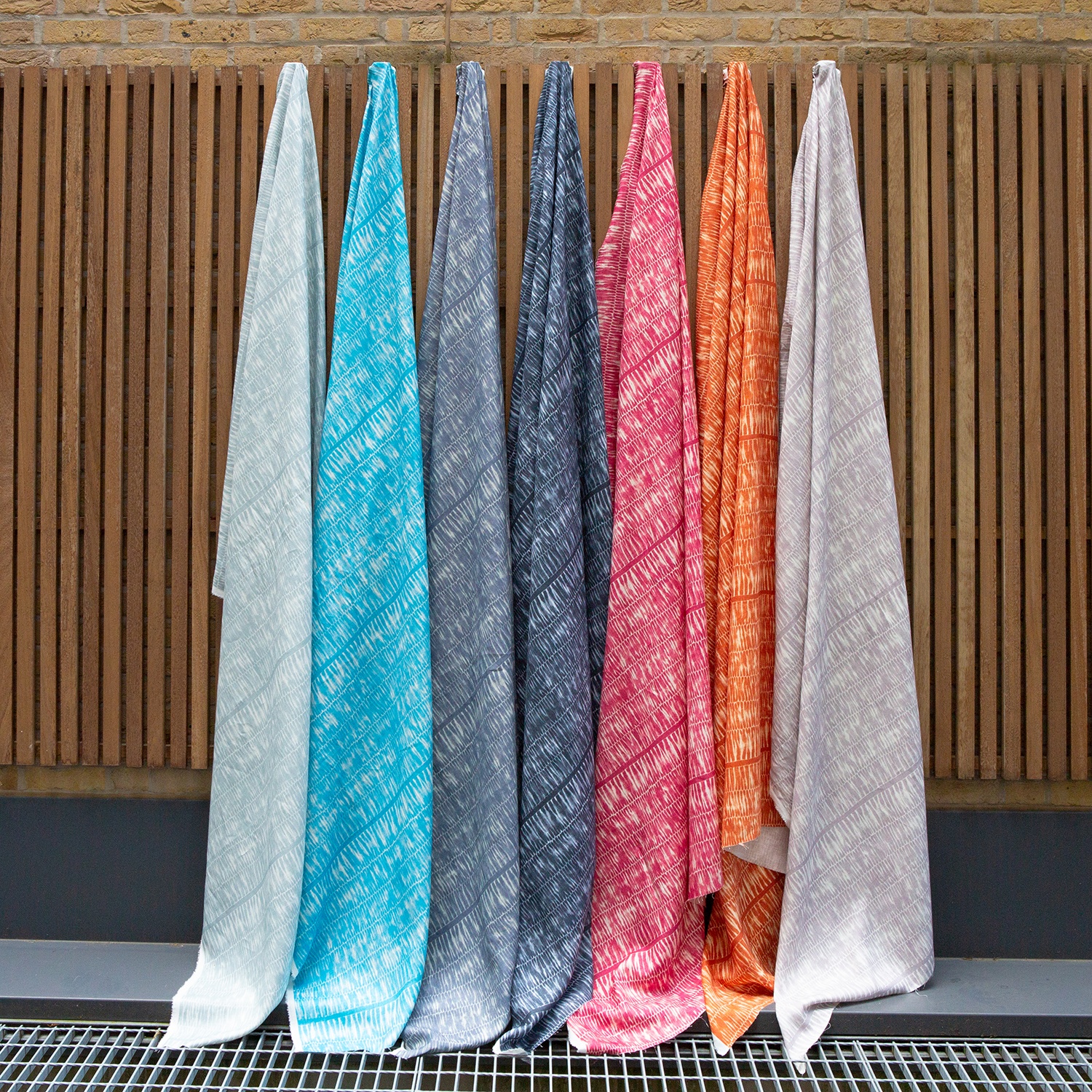 Marquardt's extensive art background contributes to the diverse array that makes up The Vale London's various patterns, which are available in four to seven colorways. Many are drawn in shellac ink, while other elements are initiated in watercolors or charcoal. "Every day is a different day," says Marquardt, who is already mid-stream in designing a collection of more durable options for possible expansion into hospitality spaces. "Every time a customer sends me an installation photo, I get so excited—it's so motivating. It gives me that gratification that it's working and that people enjoy the product. That's really the only goal I have for The Vale."
Next Post