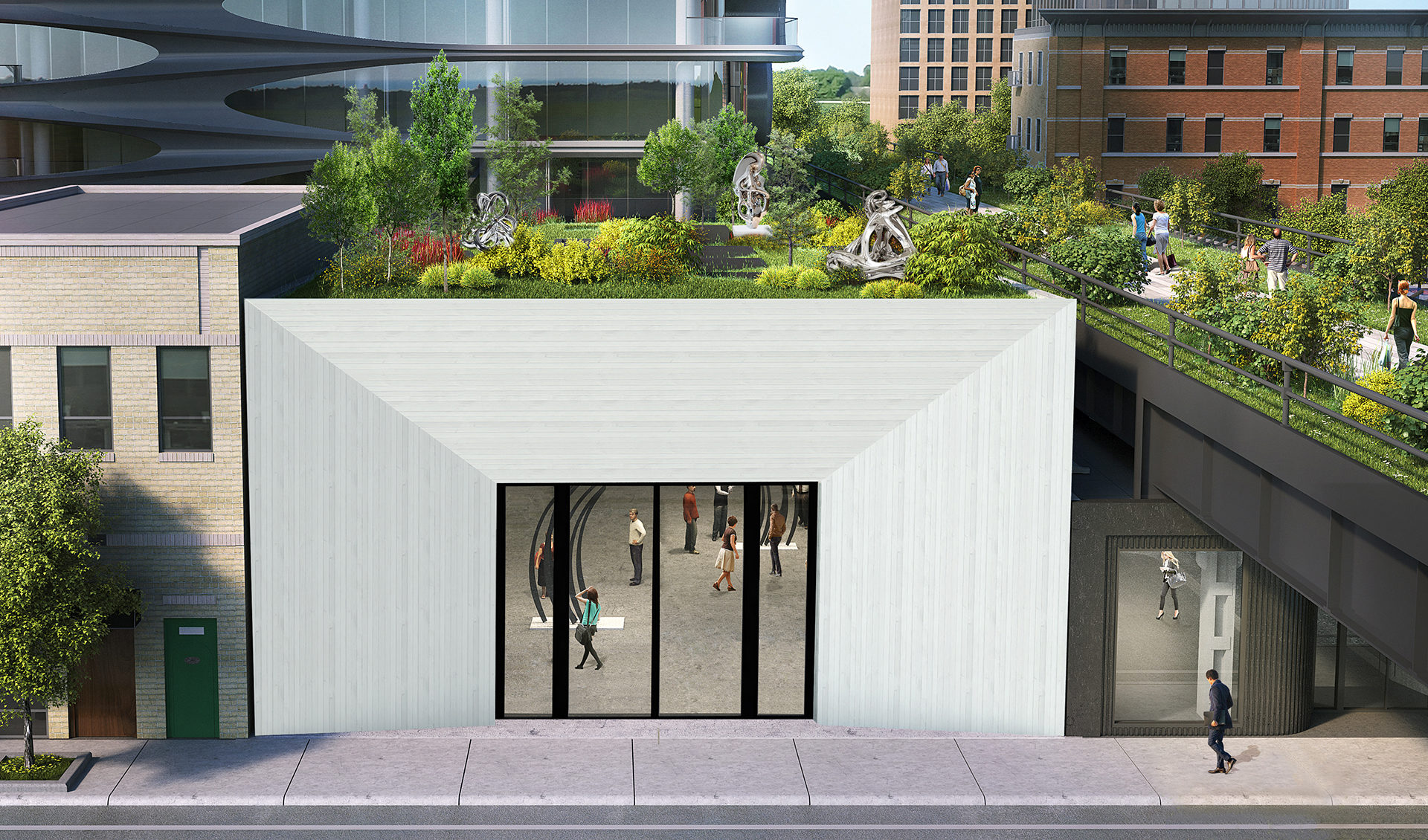 Meet the Art World's New Go-To Architect
Blue-chip art dealers turn to Markus Dochantschi, the founder of studioMDA, for his airy, minimalist designs
A number of blue-chip art dealers have been flocking to Markus Dochantschi—a former director at Zaha Hadid Architects and the founder of studioMDA—to design their galleries, exhibitions, and even art-fair booths. But why would an architect better known for his residential work and large-scale projects (for clients such as MoMA PS1 board chairman Agnes Gund and New York development firm Related Companies) take on these smaller commissions?
"I love art, and I collect art," Dochantschi tells Galerie. "When designing a fair booth you have to think about the traffic flow and how people see the work. That means you have to have good exposure and perfect placement of the art. Yet how the staff sees out of the booth is equally important, because they need to have personal interactions with the audience. It's about showing art—but it's also about selling art."
Dochantschi's first design work for a gallery was the result of chance visit to David Nolan Gallery's stand at the 2004 Armory Show in New York City. The architect told Nolan that he liked what he saw but not the way in which it was presented. The dealer challenged him to do better, and Dochantschi has designed the gallery's art-fair booths ever since. Subsequently, studioMDA has masterminded booths and exhibition spaces for a who's who of the art world: Helly Nahmad Gallery, Edward Tyler Nahem Fine Art, Richard Taittinger Gallery, Carpenters Workshop, Lisson Gallery, Anton Kern, and Bortolami, as well as Istanbul-based Collectorspace and Dirimart.
The firm's minimalist style is both modern and functional. (Think clean, well-lit spaces and transparent storefronts that create a visual connection to the street.) Skylights and poured-concrete floors are featured in most of Dochantschi's gallery plans, although art dealer Paul Kasmin opted for hardwood in his third, more intimate West Chelsea outpost. The duo is teaming up once again for Kasmin's upcoming space at the High Line Nine—a cluster of galleries developed by Related and scheduled to debut in 2018.
"Markus is bright, quick, and intuitive—plus his spaces have a nice clean look to them," Kasmin says. "He has a keen sense of proportion. For instance, we recently had a huge marble boat by Saint Clair Cemin in the small gallery that he designed for us in 2014, yet the space worked equally well for a David Hockney drawing show."
Next Post