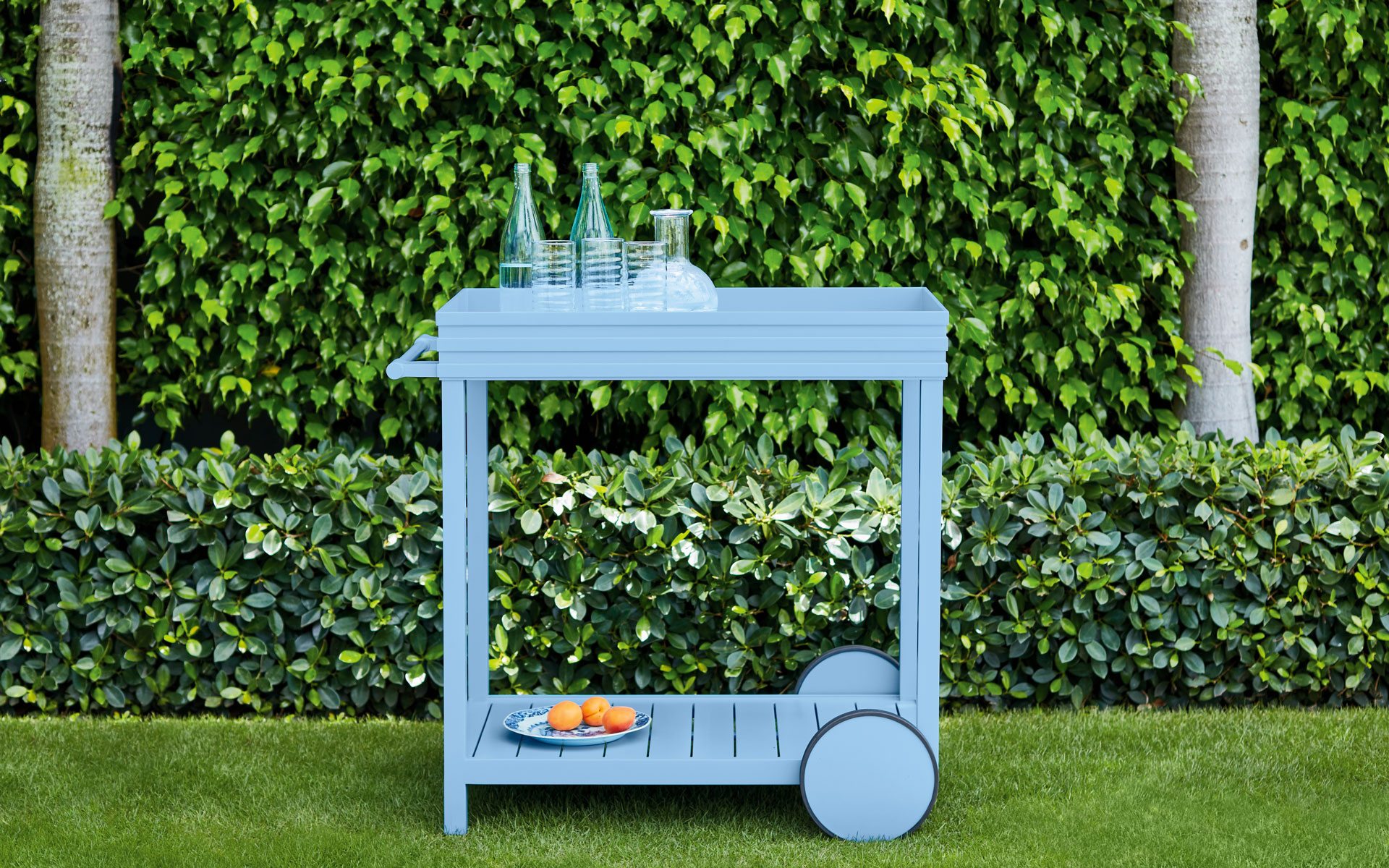 McKinnon and Harris's Outdoor Essentials Add a Chic Twist to Alfresco Entertaining
Discover summer-ready pieces inspired by classic English gardens and secret Southern home bars
The beauty of a garden relies as much on the architectural moments as it does on its blooms. For decades, Virginia-based furniture maker McKinnon and Harris has provided sculptural punctuations that combine form with performance. The new Manwaring back detail on the Virginia bench recalls 18th-century English furniture. Engineered to beautifully weather the elements, the frame is milled from solid, high-performance aluminum and available with or without cushions.
"When we first started McKinnon and Harris in 1991, we had fallen under the spell of English garden furniture, especially the Regency style popular in England between 1790 and 1840," explains company cofounder Anne Harris Massie. "The benches were just as much sculpture in the garden as they were a place to sit and enjoy the view."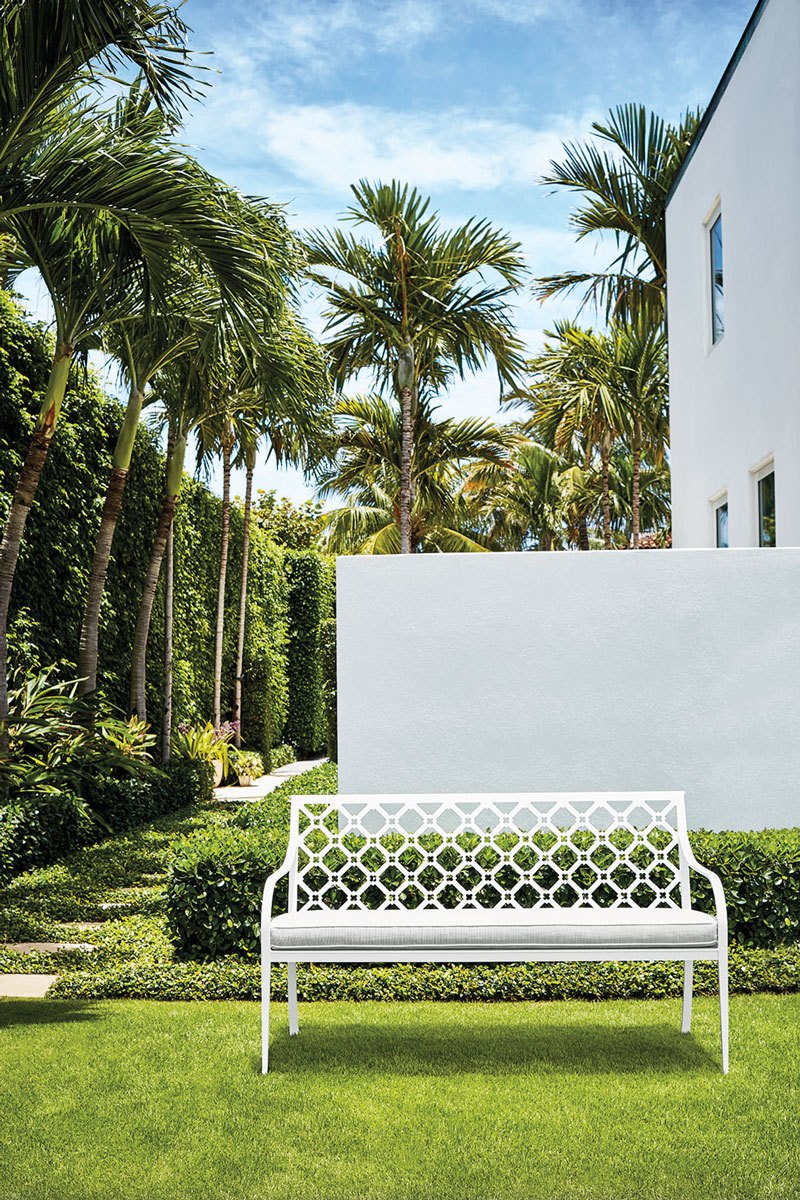 Of course, McKinnon and Harris mined other classic garden elements as well, such as the serving trolley. The chic and modern take on the beverage stand comes in the perfect shade of blue (as well as other bouquet-worthy shades) and would seem right at home in a Slim Aarons poolside portrait or outside a crisp contemporary home. Made from high-performance solid aluminum, the cart boasts a built-in tray top that provides ample room for even the most inventive home mixologist to shake or stir.
"We have long admired Southern cellarets, now coveted antiques, popular in the 18th and 19th centuries, when it was deemed appropriate to keep liquor out of view and secured," explains cofounder Will Massie. "Beginning in the 1950s, it became more fashionable to openly display spirits as the ultimate invitation in hospitality. In naming our Perrow drinks cart, we went back and forth over whether to directly reference drinking, as within our own family there were two sides—those that imbibed and those that abstained!"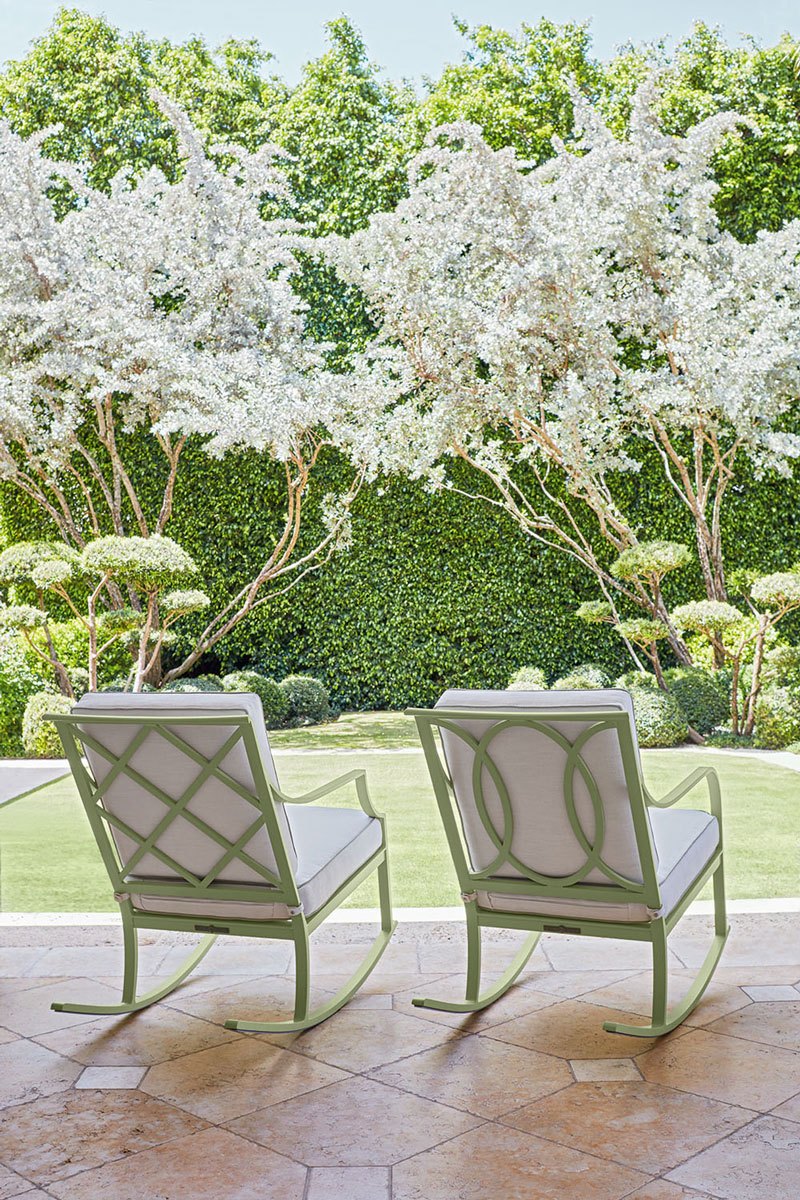 And the exciting introductions from the venerable outdoor brand don't end there. Two new rockers provide beauty and comfort, ideal for taking in sunsets on the veranda or just reading a good book. The Otey and Buie rocking chairs were expertly engineered following months of testing with friends of the brand to create the perfect sway. Now that's what's called "sitting pretty." 
A version of this article first appeared in print in our 2020 Summer issue in the section The Artful Life. Subscribe to the magazine.
Next Post