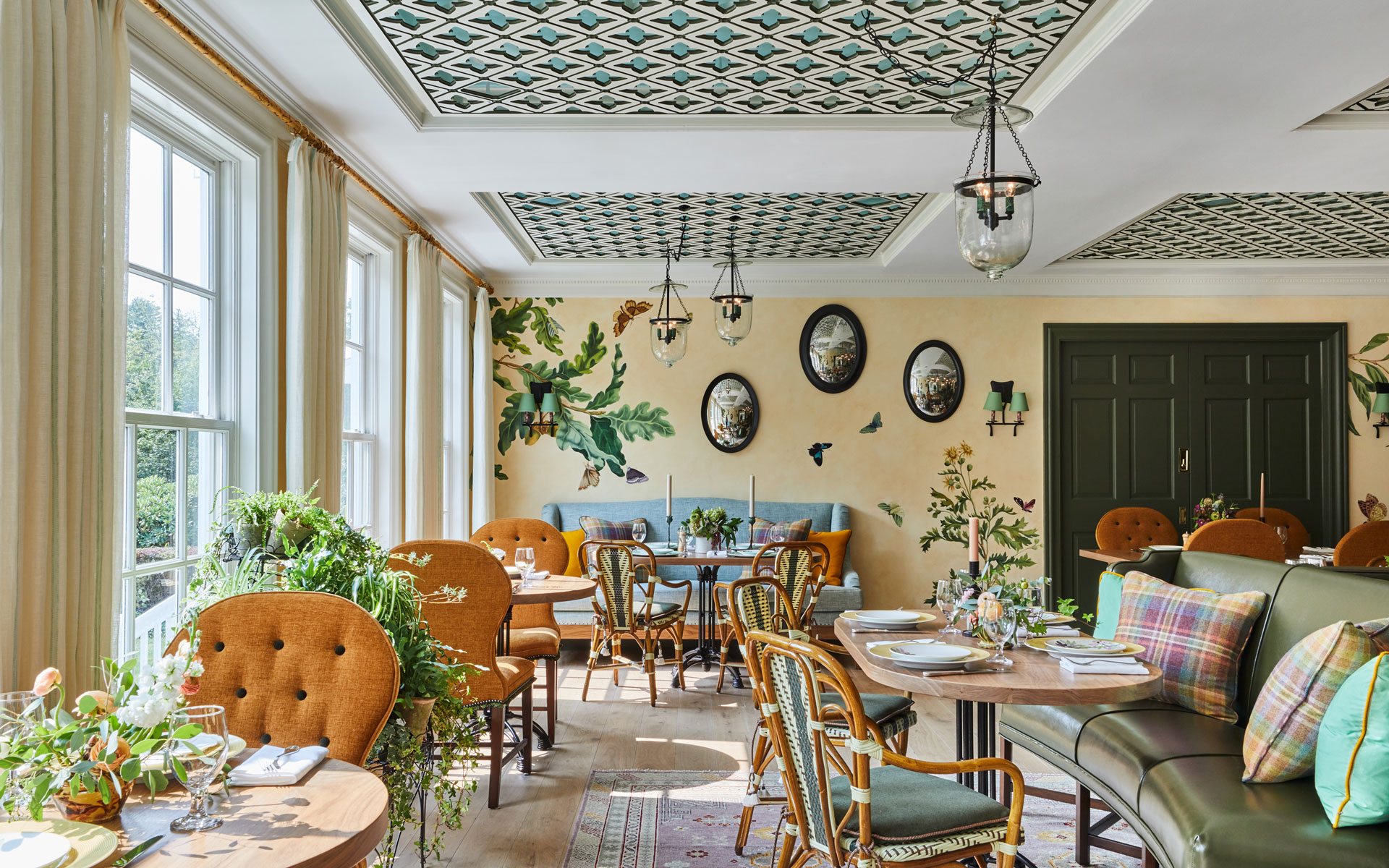 Celerie Kemble and April Bloomfield Debut an Elegant Garden Restaurant at the Mayflower Inn & Spa
For its centennial celebration, the beloved Connecticut retreat is launching a new chef-in-residence program to bring its freshly revamped interiors to life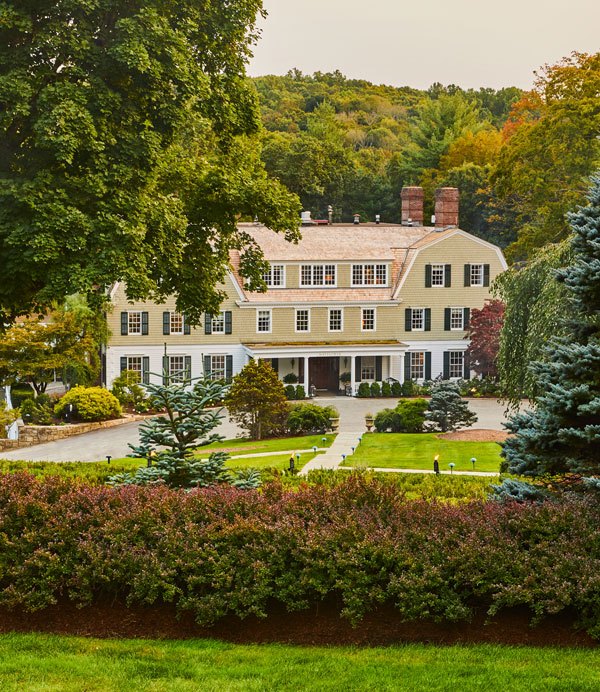 While for many the thrill of traveling is being whisked away to a foreign, exotic locale, others find the most comfort in retreating somewhere more charming than grand, more collected than commercial—somewhere that conjures a home away from home. The latter has proven to be the winning approach for the Mayflower Inn & Spa, an Auberge Resorts Collection hotel, which is celebrating its 100th year in business. Despite occupying 58 acres, the surprisingly intimate Connecticut resort is treasured for its welcoming team and refined yet peaceful interiors, which were recently enlivened by Celerie Kemble.
"It's a really sacred trait for a hotel to feel so personal and welcoming," Kemble tells Galerie. "That was the biggest challenge and our greatest asset." Renowned for expertly tailoring private residences, the designer approached the resort with the same tenderness as she would a client's home. "We did that by buying a lot of vintage furniture, which comes with its soul intact, and refurbishing and retaining any legitimate antiques the hotel had. For me, there's a love for the weird and the worn."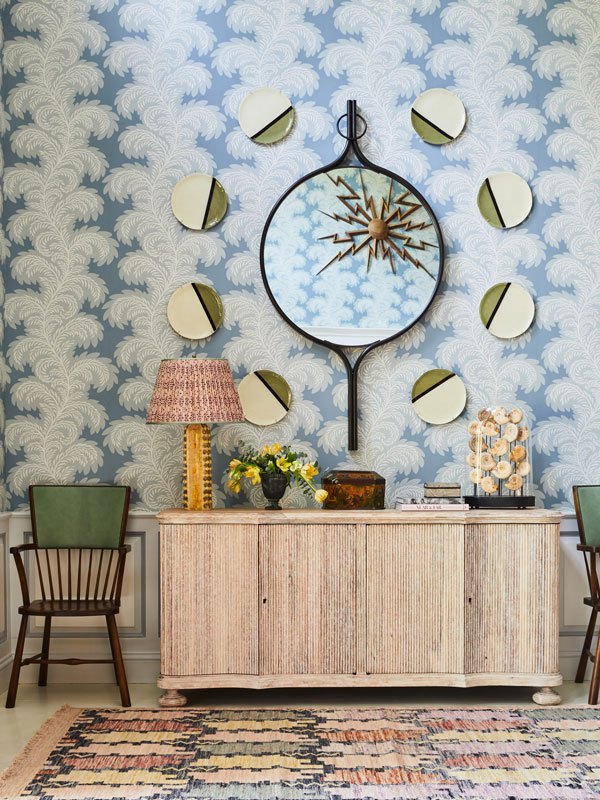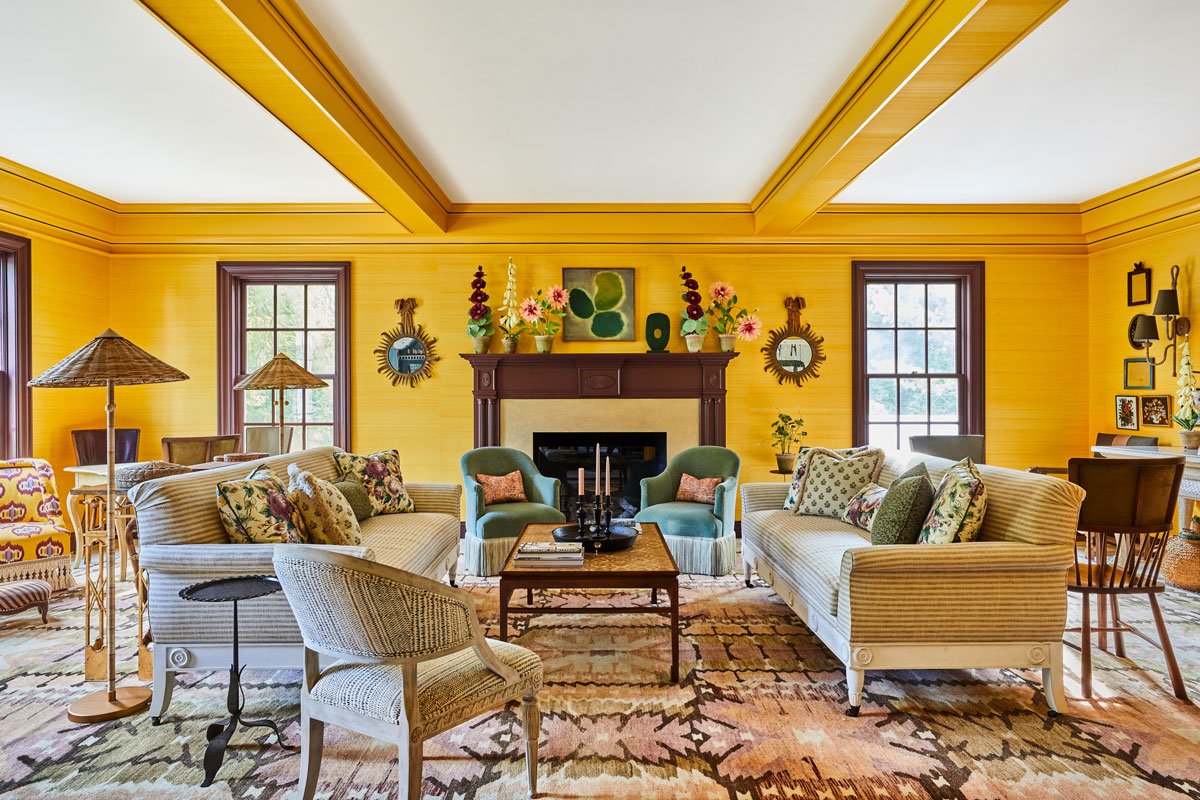 Kemble's favorite part of the redesign is the Garden Room, the hotel's upscale dining area—though in keeping with the Mayflower's approachable philosophy, the space is anything but fussy. "The idea was to have a proper hotel restaurant with excellent food and service, but to take the formality out. We wanted to play with the beauty and romance of a very elegant garden picnic," she explains. "You can have nice glassware and rough linen. When the combination is very deliberate, it's rarer and more special than white tablecloth and crystal."
"When you have a table that's so old that it develops a little bit of a tummy, it makes the bread taste better,"

Celerie Kemble
By having the restaurant's walls hand painted with flora and fauna inspired by British entomologist Moses Harris, as well as placing frog-shaped single-bud vases on the table, Kemble strove for guests to feel as if they were seated in a garden with the plants above them and the sky beyond that. Old woven French bistro chairs and benches are complemented by vintage oblong mirrors and candlesticks, as well as glass jelly-jar light fixtures suspended from a ceiling trellis. Rather than traditional flat art, Kemble chose to display earthy Alsatian pottery hung with multicolored gingham vintage ribbons, as well as flower studies comprised entirely of papier-mâché, including the gilt frames and bows from which they hang.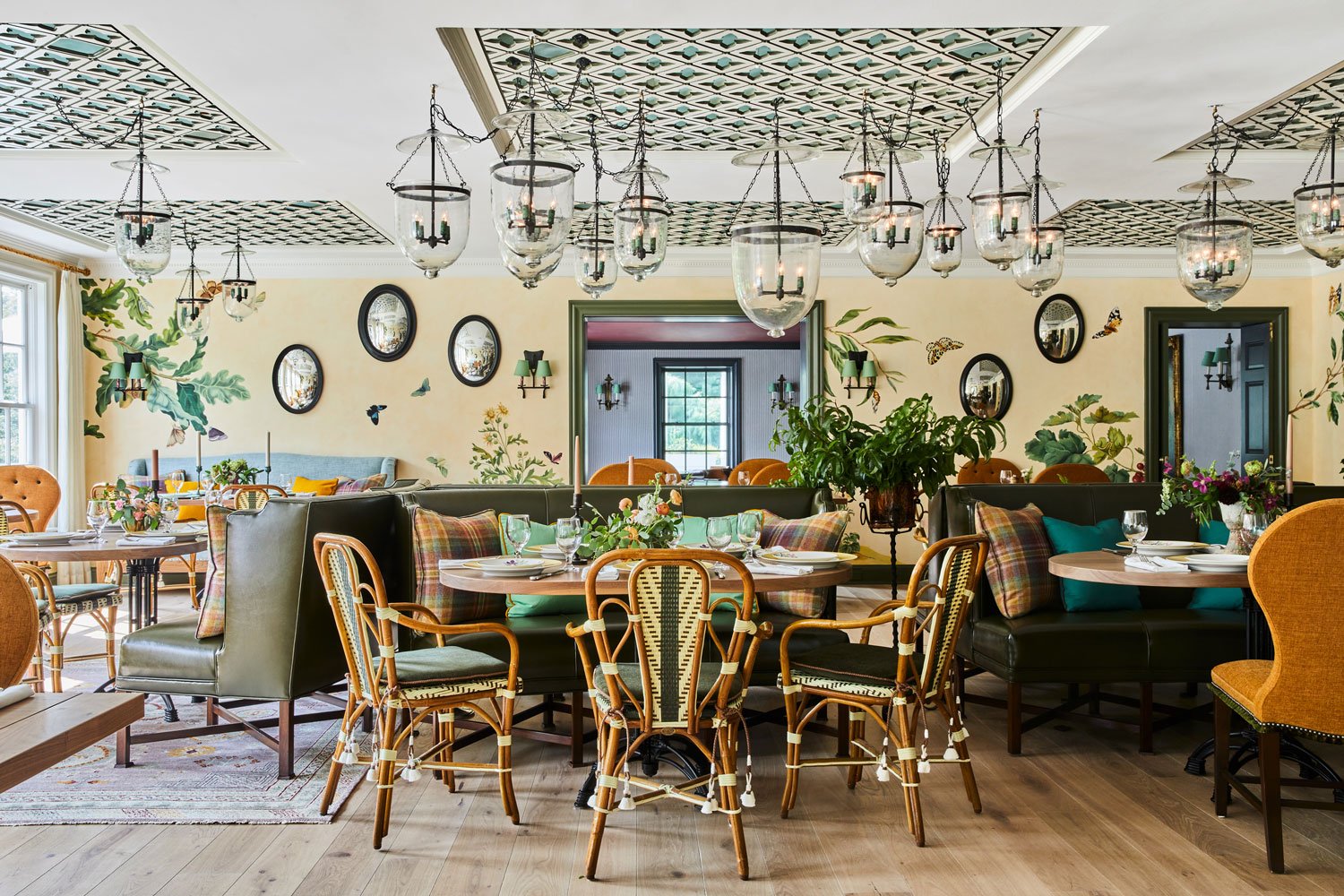 Symbolic of the dining room's relaxed sensibility, Kemble highlights a serving table, which came from the hotel's collection, whose center has begun to sag due to age. "In my opinion, when you have a table that's so old that it develops a little bit of a tummy, it makes the bread taste better," she says.
Of course, when James Beard Award–winning and Michelin-starred April Bloomfield is at the helm, the bread doesn't need any help. As a chef-in-residence for the resort's newly launched "Friends of Mayflower" series, Bloomfield is overseeing the Garden Room, as well as the Tap Room, a more casual, tavern-like eatery where her native British fare can shine. "A few of my favorites are the classic Tap Room Burger, which is topped with a rich raclette cheese and fried onions on a sesame bun, the smoked haddock chowder, which is perfect for chilly New England nights, and the sticky toffee pudding, a childhood favorite of mine," the former Spotted Pig chef tells Galerie.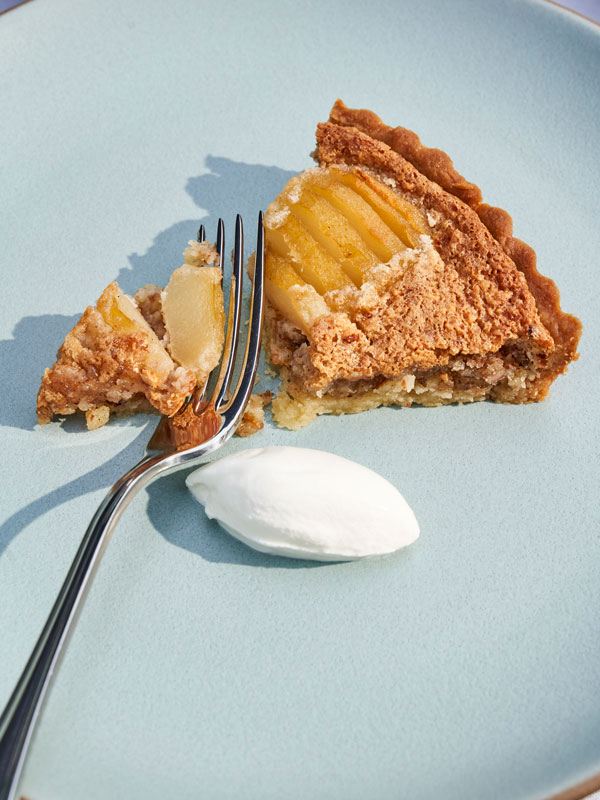 As opposed to these heartier options, the Garden Room offers a lighter, more vegetable-driven menu derived from local farms and the resort grounds themselves. "I think guests will be pleasantly surprised at how comforting but elevated the food is," says Bloomfield of dishes like slow-roasted celeriac with crispy sage, cauliflower tikka masala, and vinegared roasted duck. "At first glance, some of the dishes may seem simple in execution, but I always aim to surprise with a hint of spice, fermentation techniques, or unexpected ingredients, prepared in new ways."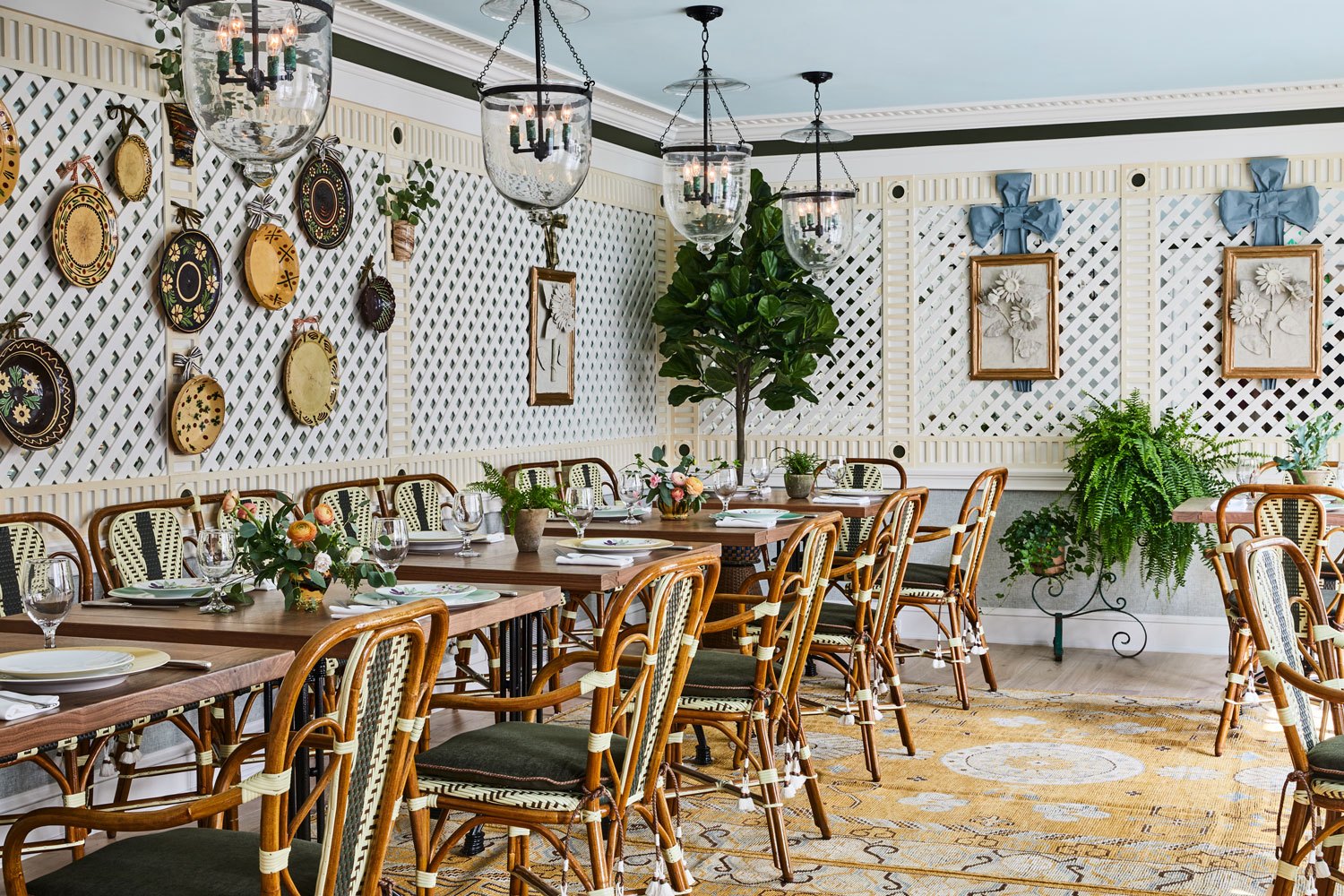 A perfect pairing, Bloomfield and Kemble have enriched the hotel's long history by further integrating its bucolic country setting with its indoor dining offerings. The designer adds: "It's been a strange year, so it's especially rewarding to have something that feels like it's actually bloomed in the middle of all this fear and drama." In times of crisis, or just when you need a weekend escape, the Mayflower is exactly the kind of destination that will puts frenzied minds at ease, even if only for a meal.
Next Post