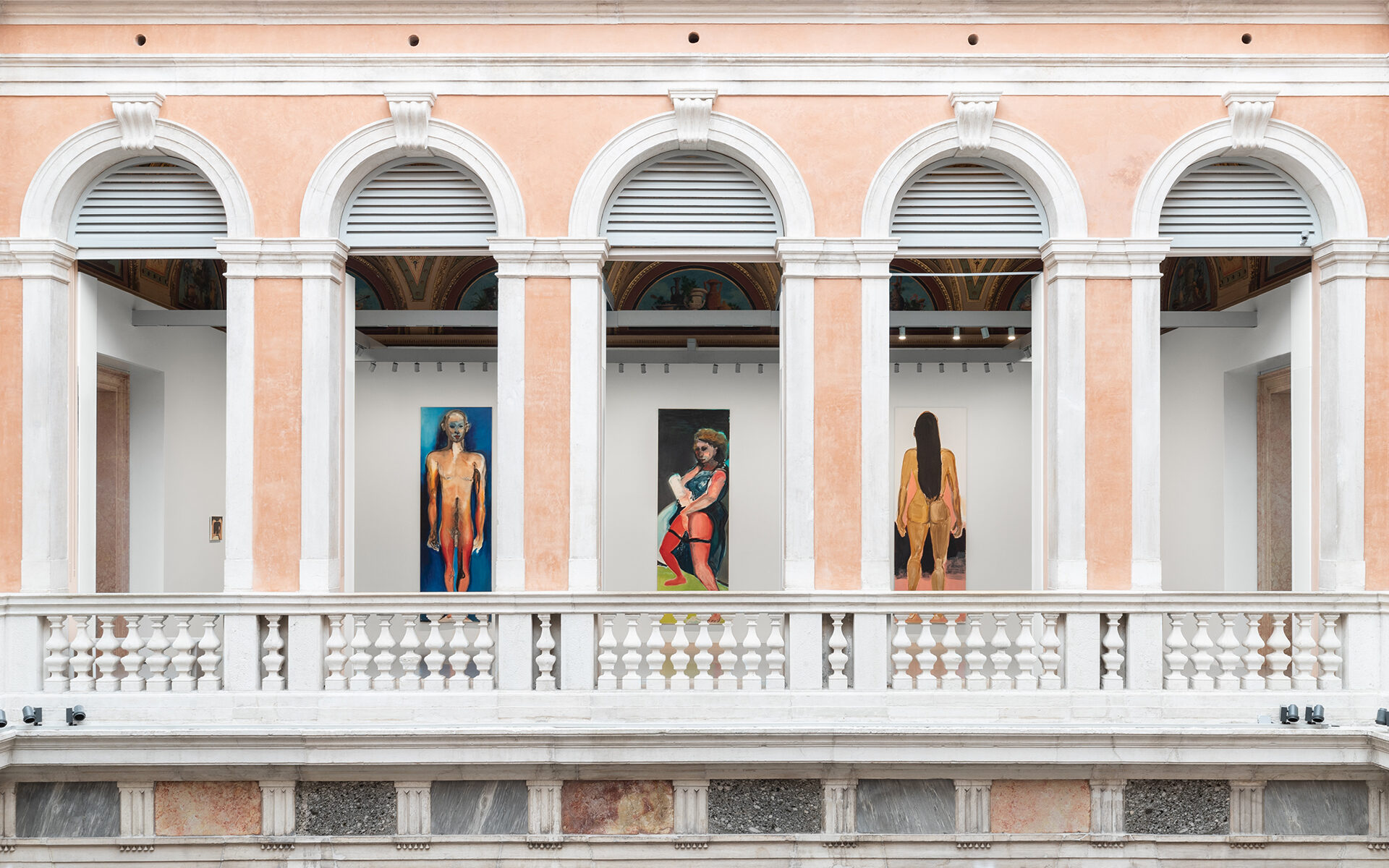 Marlene Dumas Takes Over Venice's Palazzo Grassi in Major Monographic Exhibition
This large-scale show features over 100 paintings and drawings spanning nearly 40 years of the artist's illustrious career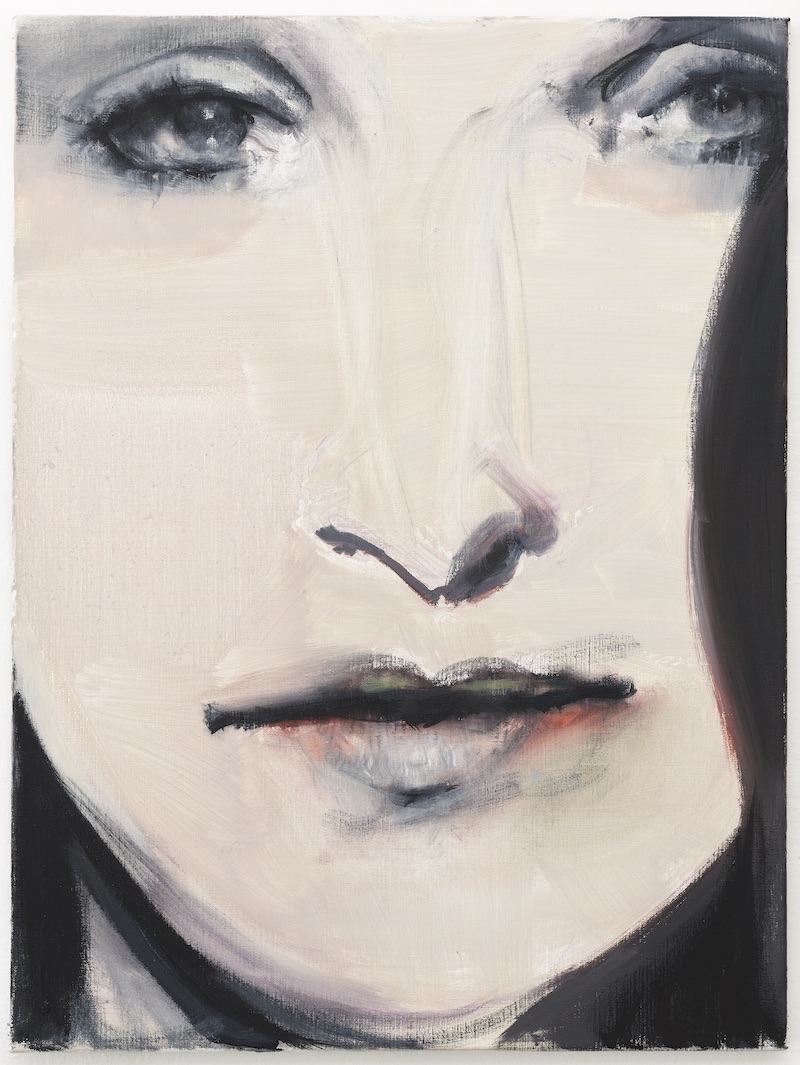 As though one needed an additional reason to visit Venice this spring, the Palazzo Grassi is hosting a major show of Marlene Dumas, the museum's first monographic exhibition dedicated to a female artist. It comes on the heels of a difficult year for Dumas, who lost her life partner, artist Jan Andriesse, and a close friend, writer Hafid Bouazza—both of whom have portraits in the show. Dumas chose the title, "open-end," explaining that it reflects her current state of mind and the openness of her works to different interpretations.  
With her typical modesty, Dumas says that when she was first asked to do the show three years ago, she hesitated about occupying the entire space. "Certain artists, you think you like them a lot, then you go and see an exhibition where there's too much," she says. Fortunately, she overcame her doubts, and the exhibition contains more than 100 paintings and drawings from 1984 to 2021, gathered from the Pinault Collection, other museums and private collections. Spread over two floors and 33 rooms, it gives ample breathing space to works of all sizes, large or small. Some, such as Persona (2020), a grieving mask based on a photo of a copy of a sculpture by Rodin, are being shown for the first time here.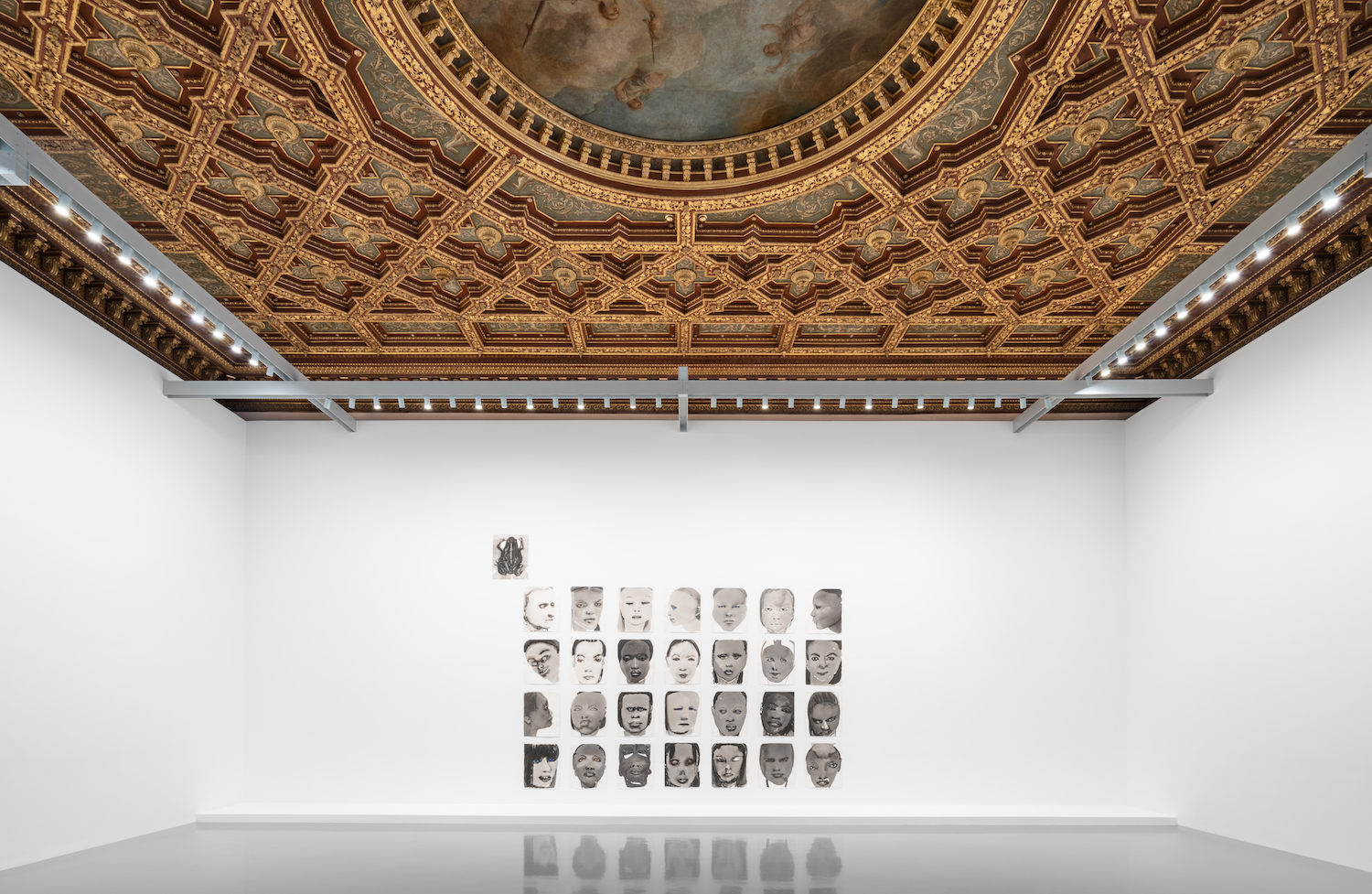 Dumas creates mostly portraits, almost all solitary figures, nude and against neutral backgrounds, which gives them a certain timelessness. She paints in her studio at night, always alone, taking inspiration from an extensive archive of photos and newspaper clippings. Rather than use an easel, she works on the floor, in what she describes in a film accompanying the exhibition as an "intoxicated rush where the material takes over." Her process is a combination of precision and chance—ink poured onto paper until an image emerges, quick transparent brushstrokes on canvas, carefully drawn contours and flashes of color. The process can take one night or, in the case of the smallest piece in the show, ten years.
"I myself don't believe in calling a gaze male or female; I think we all—it's impossible to look at something and not objectify it a bit"

Marlene Dumas
Dumas was born in 1953, in South Africa under apartheid. After studying fine art, she moved to Holland in her early twenties, and still lives in Amsterdam today. The Netherlands opened her eyes to the world. She discovered everything from the scope of art history to sexual freedom—the sex workers of the red light district appear in much of her work. Figurative painting had fallen out of fashion, but it was the medium she embraced. As Caroline Bourgeois, who curated the exhibition with Dumas, points out, "You must not forget she was a woman, it was not so easy to have exhibitions or be known. What I find fantastic is that she never stopped taking risks."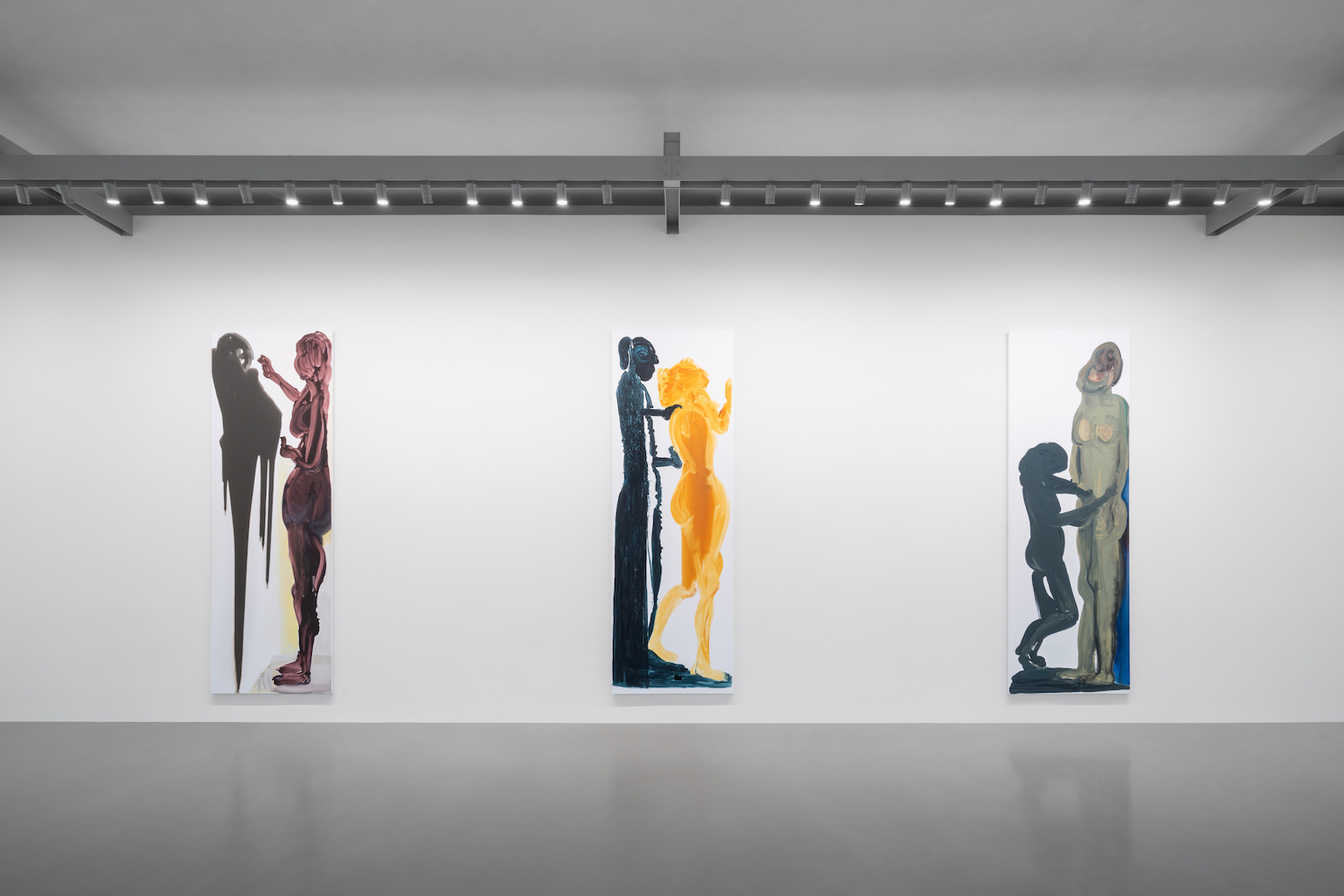 The resulting works are both dreamy and nightmarish, tender and terrible, sensual and repulsive. Somehow, Dumas creates emotion with a minimum of brushstrokes—eyes squeezed shut in exquisite sadness, kisses so intense you can feel them. The colors she employs, sallow or lurid or none at all, only heighten the effect.
The Palazzo Grassi exhibition is organized more or less thematically, tracing her obsessions: erotica, gender, race, politics, death (which runs as an underlying theme throughout). Women predominate, whether famous (Dora Maar, Marilyn Monroe) or anonymous (grief-stricken mothers, stripping displaying their privates). In an admirably honest nude self-portrait from 1997, called Drunk, her belly is soft, her breasts no longer firm, and she wears a slight self-deprecatory smile. 
But men pass under her gaze as well; one of the first works to confront viewers is of a young man studying his erect, purple penis. "I myself don't believe in calling a gaze male or female," Dumas says. "I think we all—it's impossible to look at something and not objectify it a bit."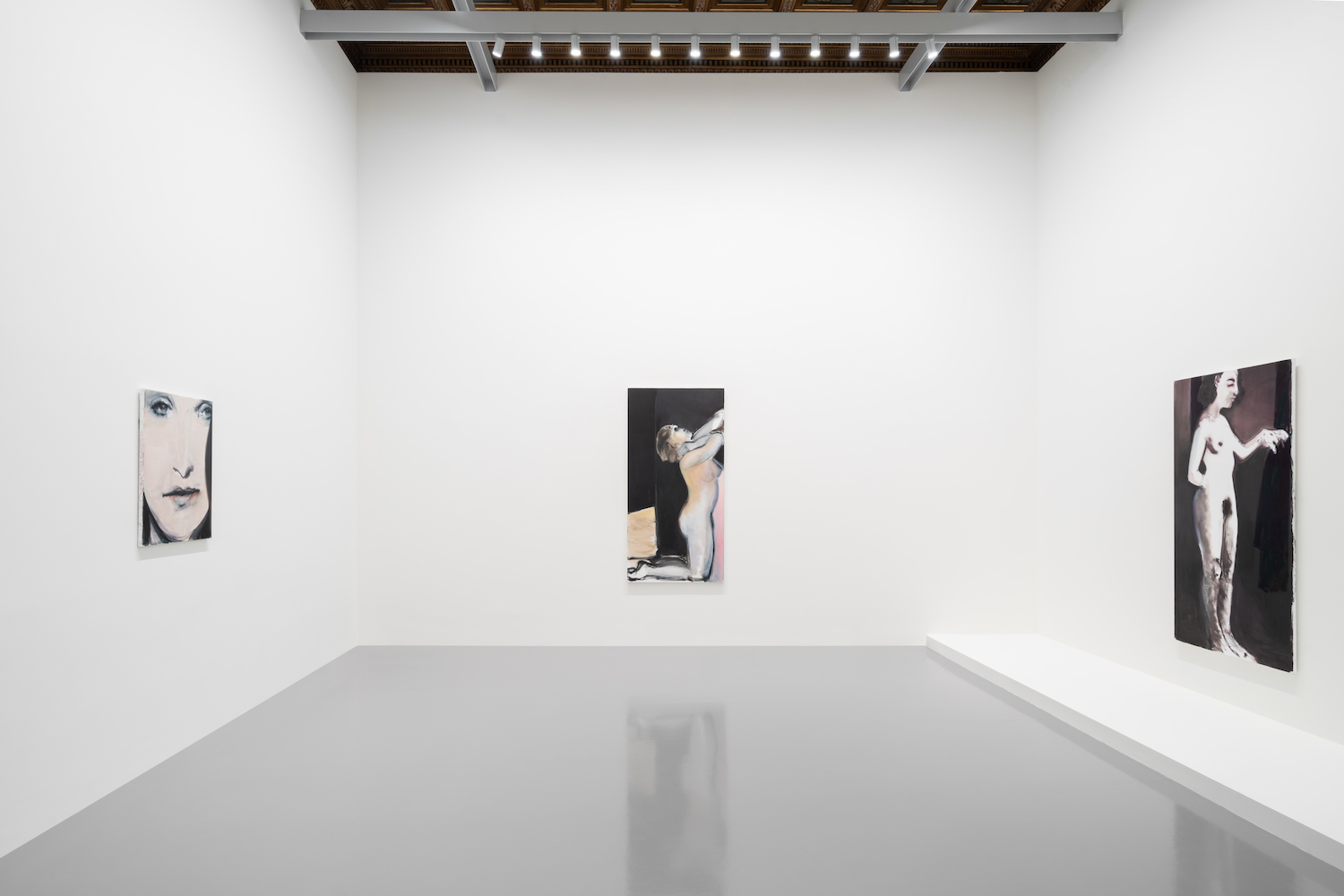 There are series based on the poetry of Shakespeare and Baudelaire. A collection of drawings of Great Men, all homosexual, from Pier Paolo Pasolini to Chelsea Manning. Political portraits, including a young man lifting his t-shirt to show off his torso in a gesture that might recall Dumas' strippers, but in fact refers to a Middle Eastern youth at a checkpoint showing that he is not carrying a bomb.
Some of the most disturbing paintings are of children—there is no place for cute in Dumas' world. One room contains three of them, all relatives of the artist. Die Baba (1985) shows her brother at age six, dressed in baby blue, with carefully combed hair and an unsettling stare. The Painter (1994) portrays Dumas' daughter, Helena, as a child, standing naked, with a sickly hue, creepy expression and blood-red hands. Across from her is a 2020 painting of Helena's two-year-old son, already practicing his own defiant gaze. The final portrait in this room is a large horizontal nude from 1987 of Jan Andriesse. Spanning the length of the 3-meter canvas, his body looks like a landscape. (Dumas also compares it to Holbein's body of Christ.)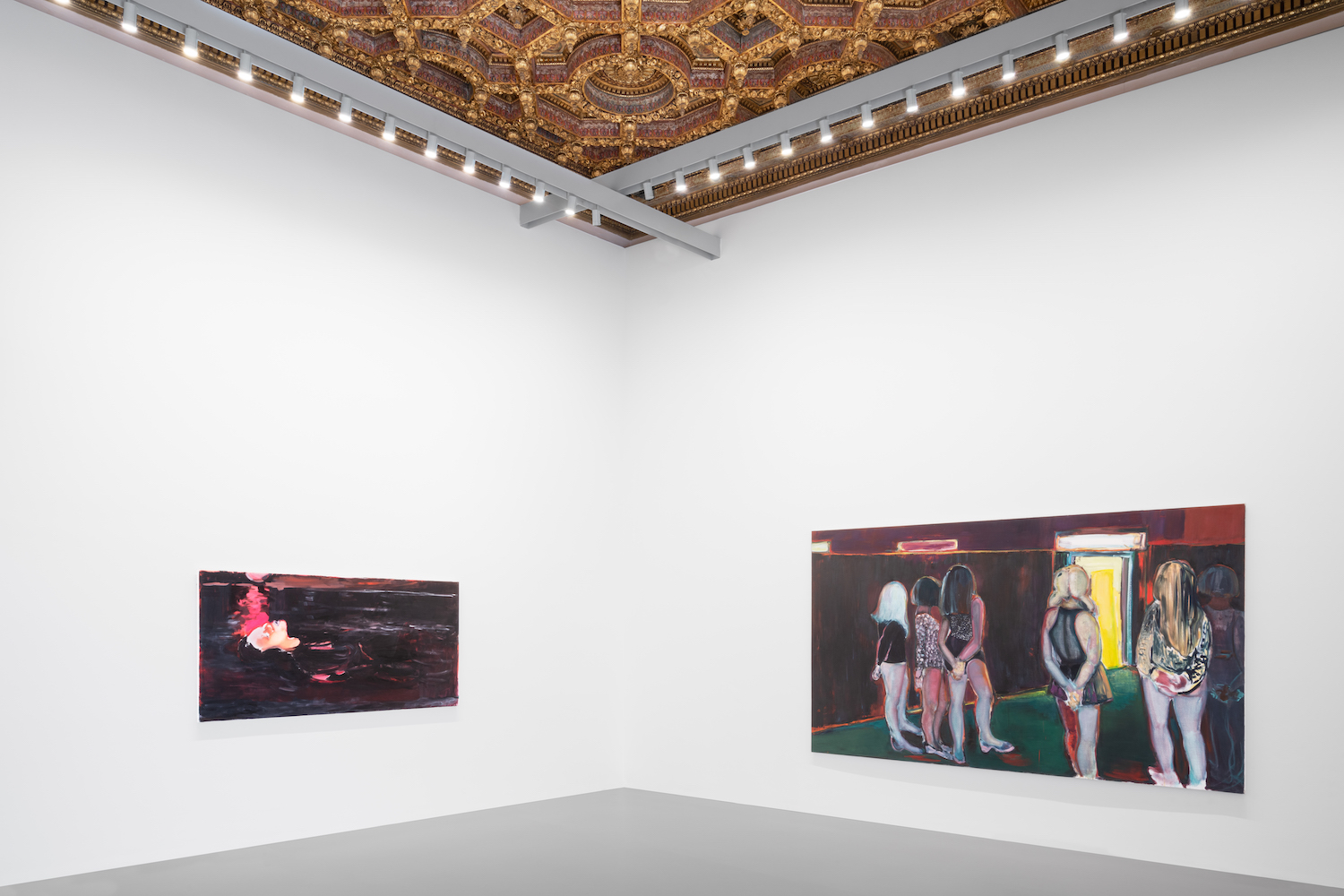 Dumas believes that art should transcend personal sentiment, but when asked how it feels to see these paintings of her loved ones united in one room, she admits, "That is a very emotional room for me. I wanted to give homage. These paintings I haven't seen in a long time. I've seen some as reproductions. You start to take over the colors of the reproduction in your head, so you don't even know what your paintings really look like. I thought of some—do I want to see them again? Will they still hold? And I think it's okay, it works very well."
Marlene Dumas's exhibition "open-end"  is on view at the Palazzo Grassi in Venice through January 8, 2023. 
Next Post