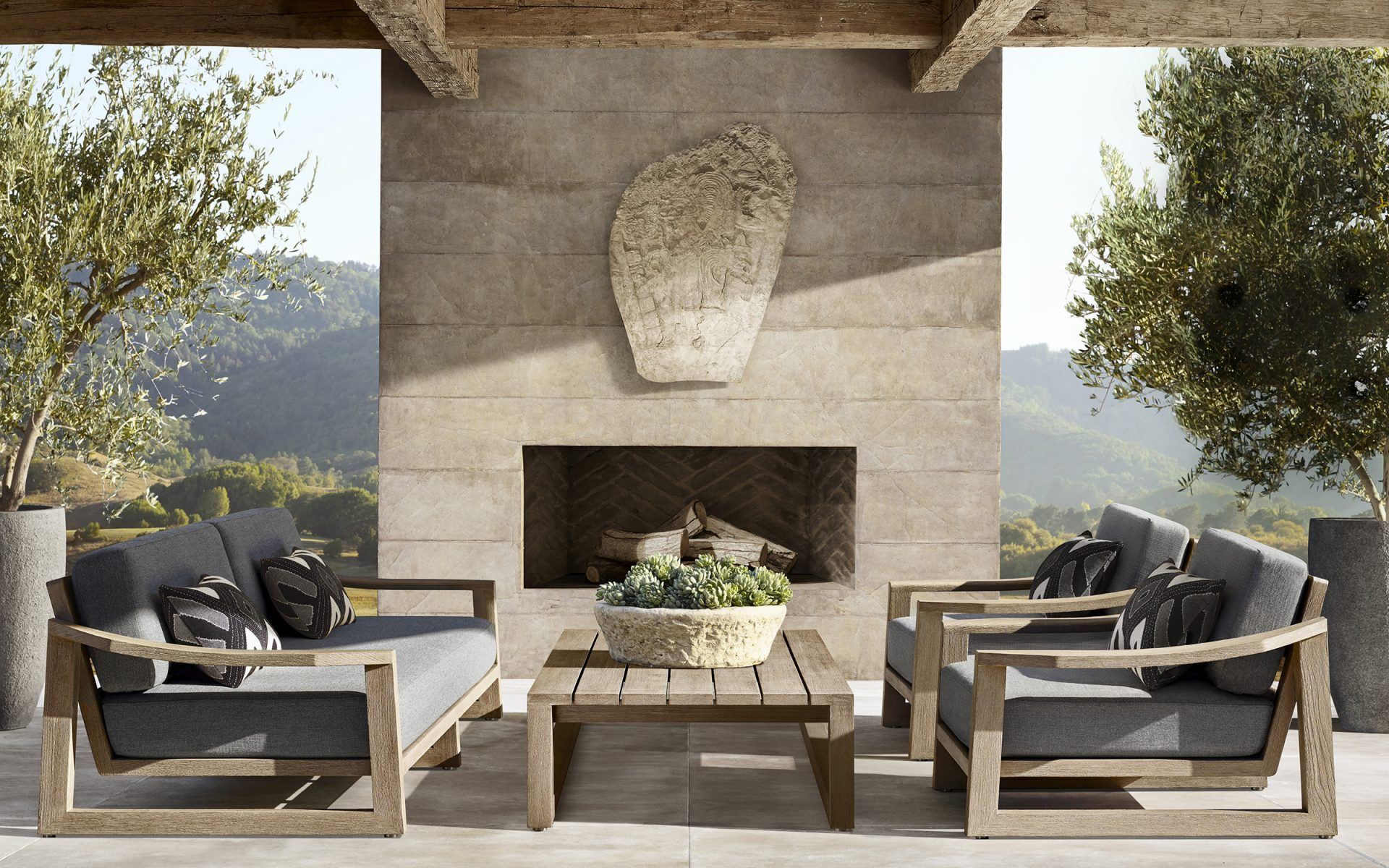 Mario Ruiz Unveils Sculptural Outdoor Furnishings for RH
The Barcelona-based designer created two new collections for the luxury retailer
In designing his refined, sculptural, new outdoor collections for RH, Restoration Hardware, Mario Ruiz tapped into inspiration found during his extensive travels.
"I always find inspiration in observing what is around me during my travels, in the way people relate to objects, but also in the details that at times go unnoticed," says Ruiz. "Being a designer means living with your senses always on alert, staying aware with a very inquisitive eye. In my case, this is the nourishment that fueled the source of these two projects."
The first of Ruiz's collections, called Sebastian, is an homage to midcentury Scandinavian design, featuring airy silhouettes floating on open, linear bases built out of sustainably harvested teak.
Recommended: Designer Charlie Ferrer Curates CB2's First Vintage Collection
"In Sebastian, the lightness of soft curve of the arms is the counterpoint to the potent geometry of the structure," says the Barcelona-based designer. "This creates a dynamism that enfolds the collection with a strong identity."
Mesa, the second collection, has a more contemporary approach to midcentury flair, with architectural frames paired with handwoven wicker elements. "When designing, I always begin by working out the details. Bit by bit, these details intertwine to form a whole that leads to the identity of the piece. In the Mesa collection, the materials, textures, and techniques coexist organically and mark its sensuous and elegant personality."
Both collections feature weather-resistant materials and Perennials Performance and Sunbrella fabrics, but, otherwise, Ruiz finds the difference between "indoor" and "outdoor" furniture negligible. "What matters are the people using the pieces and that the furnishings possess a language capable of creating environments in which they feel happy living. That's why I think that it's vital to design pieces that seduce them, that encourage them to genuinely enjoy the space, that feel great whether they are indoors or out."
The Mesa and Sebastian collections are available now online and will be in select stores beginning in May.
Next Post