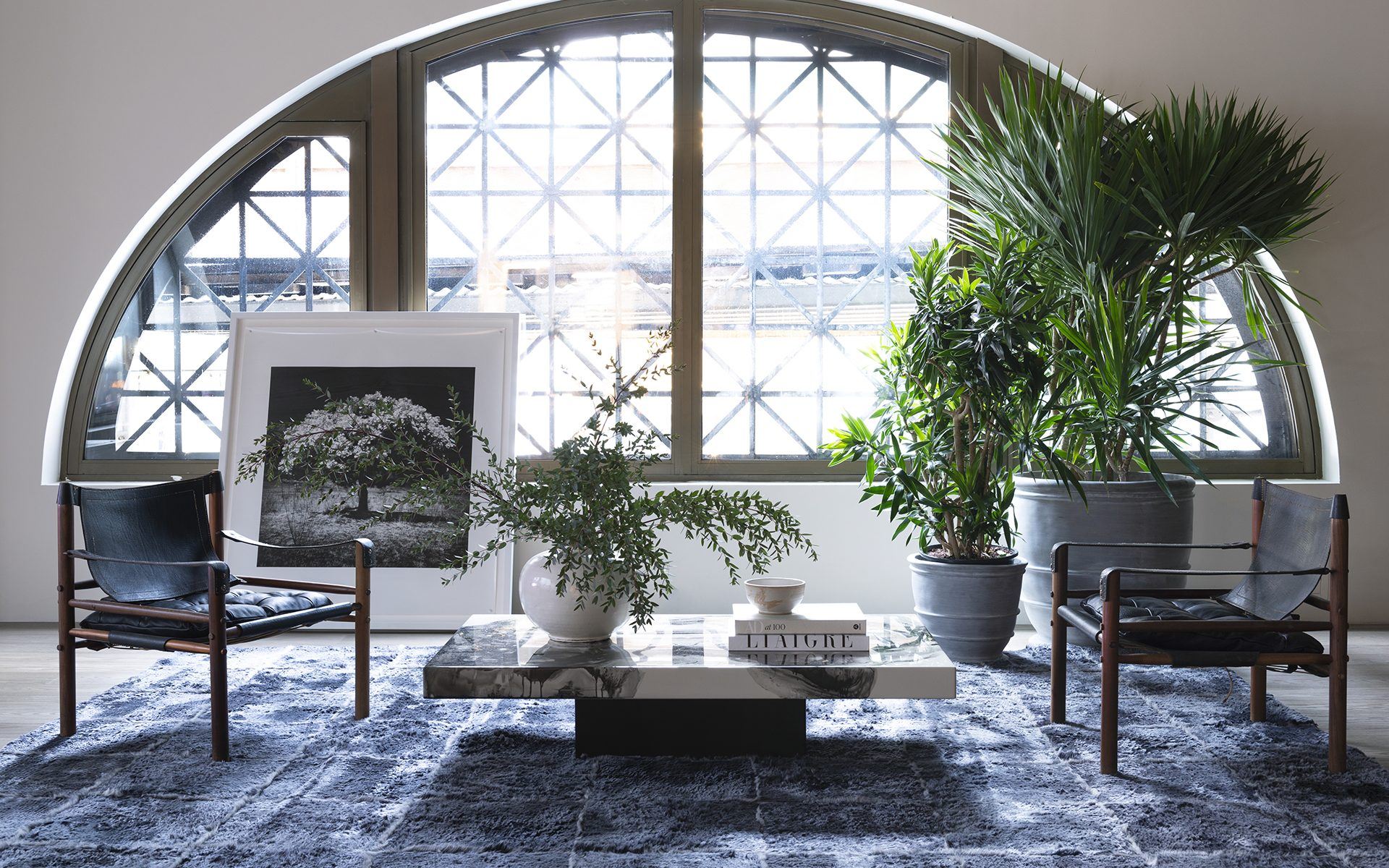 Designer Uli Wagner Designs a Striking Showroom for the Eye-Catching Rugs of Marc Phillips
The space combines residential style vignettes with creative solutions for displaying the designer's extensive collection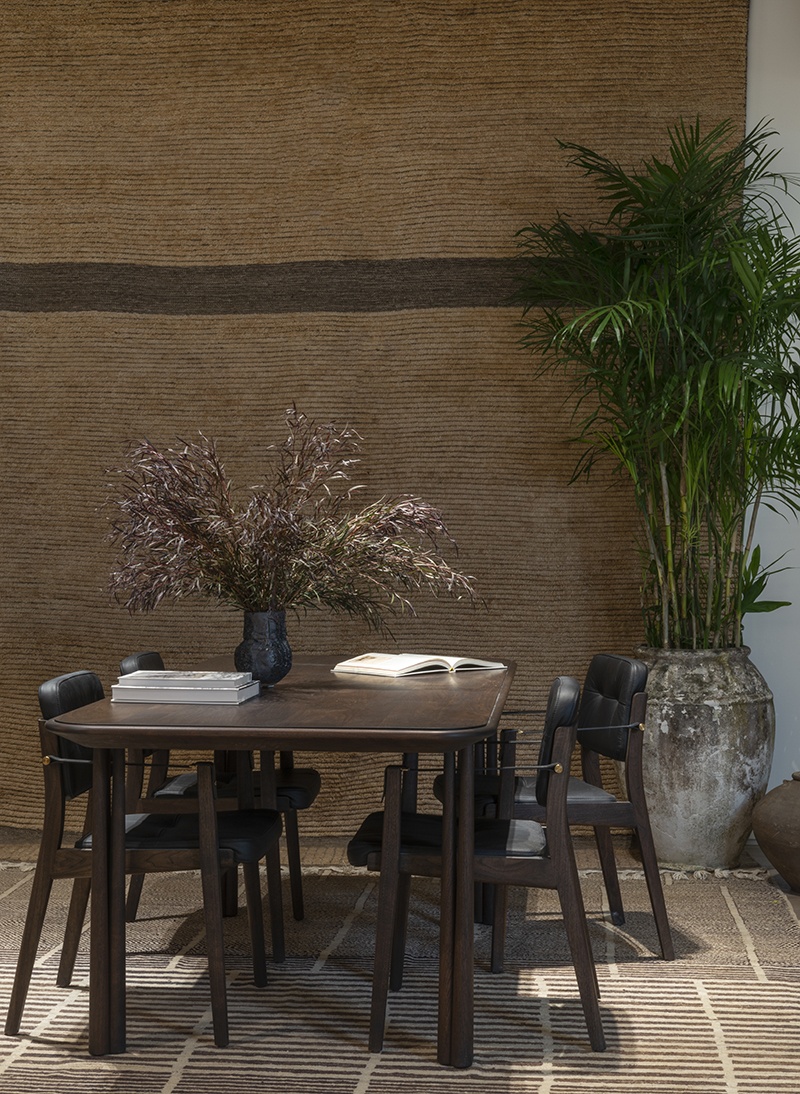 A refresh of rug designer Marc Phillips's second-floor atelier inside New York's Decoration & Design Building (DDB) had always been in the cards, but a quick succession of unforeseen opportunities allowed the studio to elevate the project into a major overhaul.
Initially, Marc Phillips cofounder Marc Partial had acquired an approximately 600-square-foot space with the intention of doing a light renovation to transform the area into a more gallery-like setting. But when his brother, Bobby (who helms the brand's Los Angeles showroom), was in town, the duo discussed doing a more significant transformation down the line. "I said, Why are we going to waste money and do it twice; let's just do it," recalls Marc.
Soon after, the space next door opened up, and Partial was able to secure a portion of that area to expand their presence. All of the pieces for the redesign just fell into place. "Everything just came into my mind regarding how I wanted it to come out like a gallery," he says. "I definitely wanted to make an impact, and I wanted New York to have its own identity."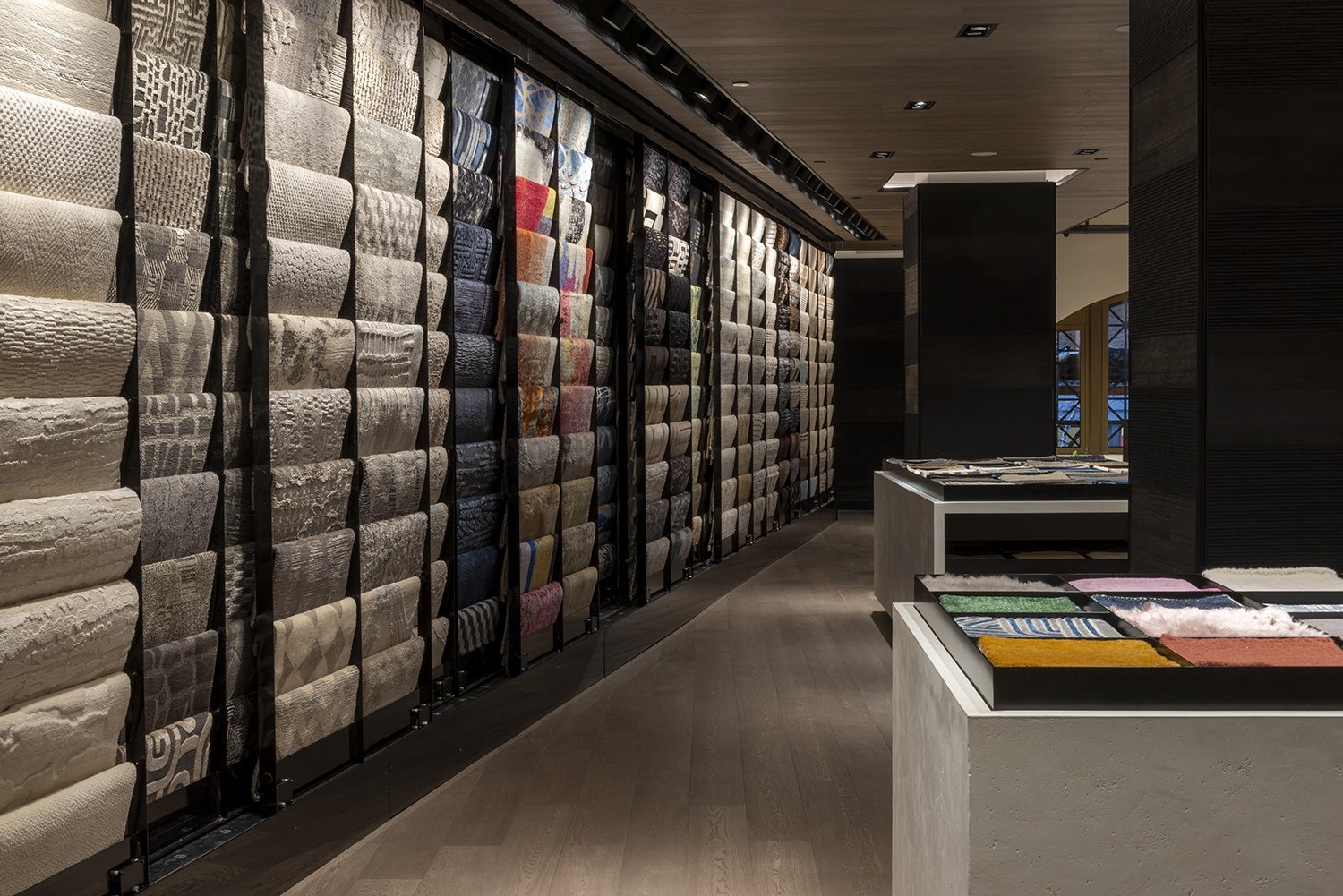 In contrast to Marc Phillips's modern West Coast showroom, which is located in an iconic La Cienega Boulevard building known as the Red Barn, Partial wanted to highlight the second-floor's striking half-moon window. Designer Uli Wagner, who has crafted airy retail spaces for Chantecaille and Altuzarra, oversaw all of the space's architectural features. "We wanted people to be drawn into the showroom," says Partial.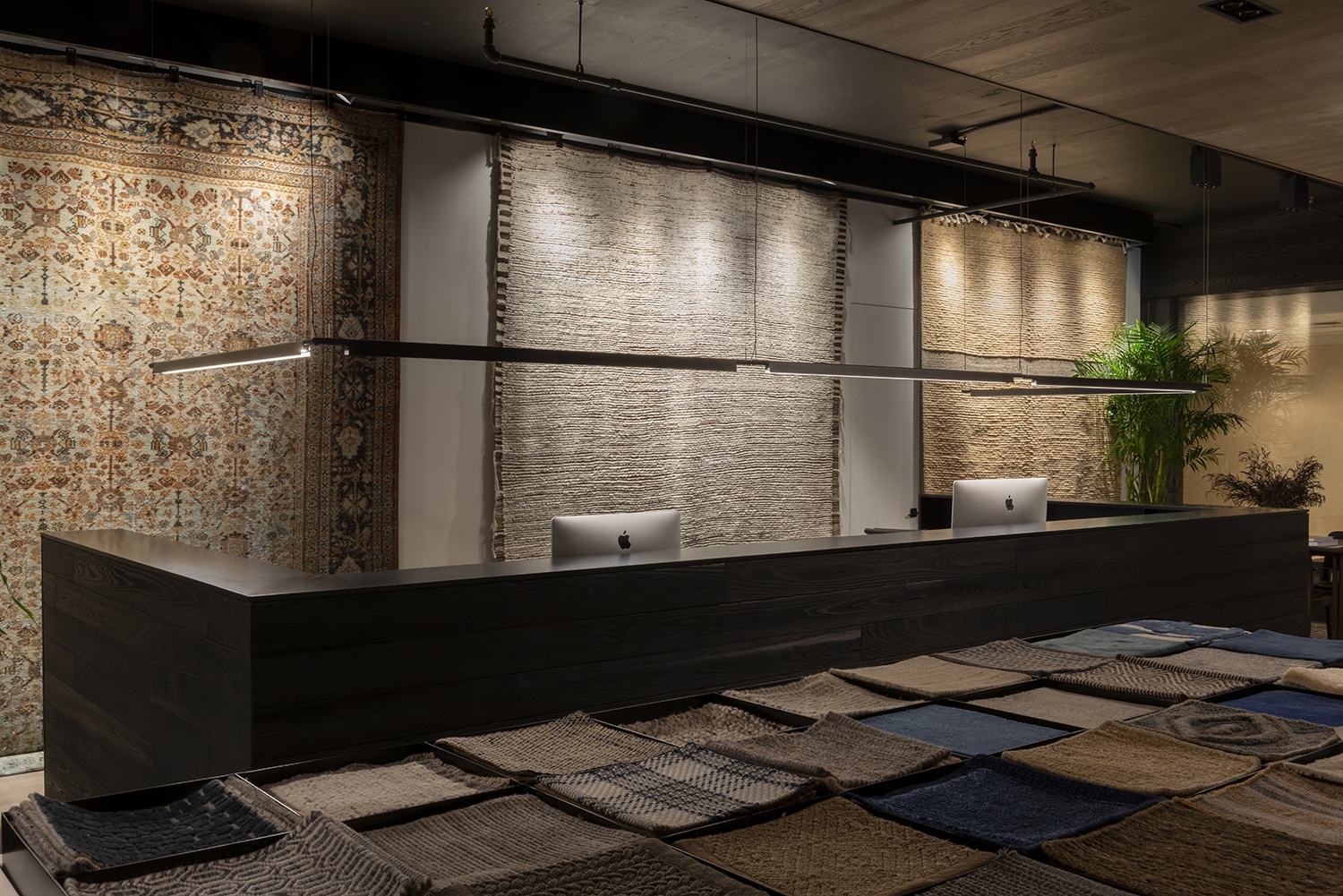 A convivial seating area, complete with vintage leather chairs similar to pieces featured in the Los Angeles showroom and lush plants in textured urns, allows designers and clients to congregate. "In the rug business, we need every square inch possible to put inventory down, but we really wanted to make this place look homey and inviting," says Partial.
The atelier's substantial columns were transformed into bold architectural features through layers of textured Maya Romanoff wallpaper. Rolling racks eight layers deep allow for displaying the full breadth of Marc Phillips's offerings, from the recent Distressed Moroccan, Terra, and Rebel collections to a new array of vintage rugs brought to the East Coast from the California showroom.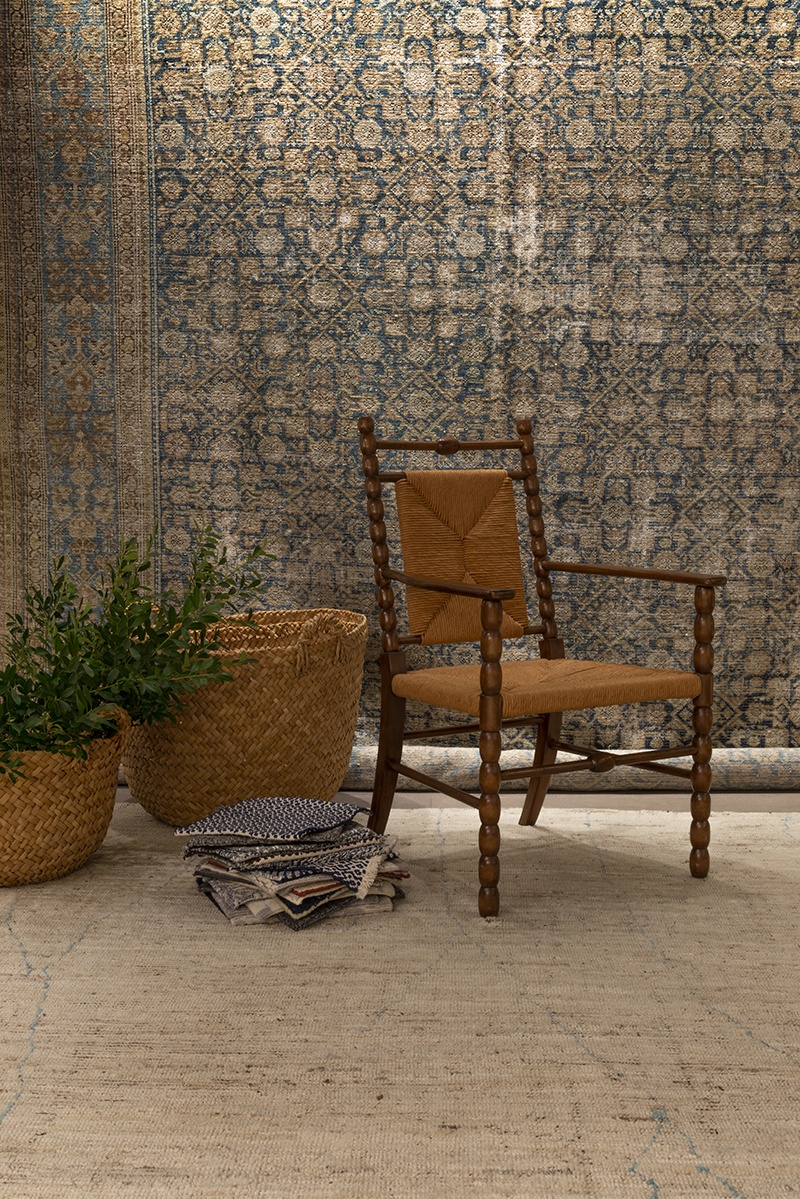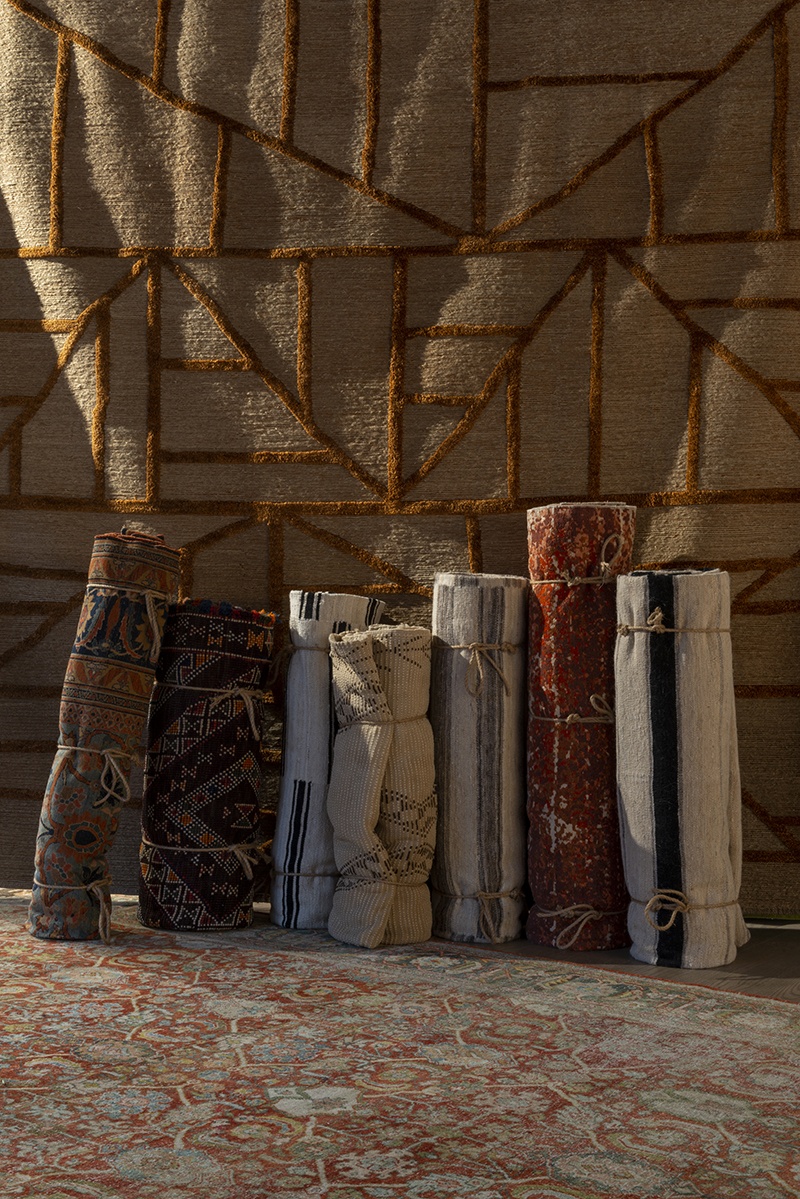 "We work off a lot of bright interiors, but at the time we started the project Marc Phillips was working on their new image using black as a background so we took that on and created a more theatrical environment where the lighting is very specific to the product," says Wagner, who brought in other dark finishes, like cerused wood, which lines the staff desk area and other work stations. Additionally, his team created a number of new table displays, each crafted from a concrete-like white plaster, which house artfully arranged display drawers. "It allows for a huge increase in visible product and creates an orderly system."
The complete aesthetic aligns with the moodiness that permeates all the brand's creative. "We're growing at a very fast pace, and we had all of these ideas lined up for a long time," says Partial.  "Everything was on point and perfect. I couldn't have asked for more."
Next Post