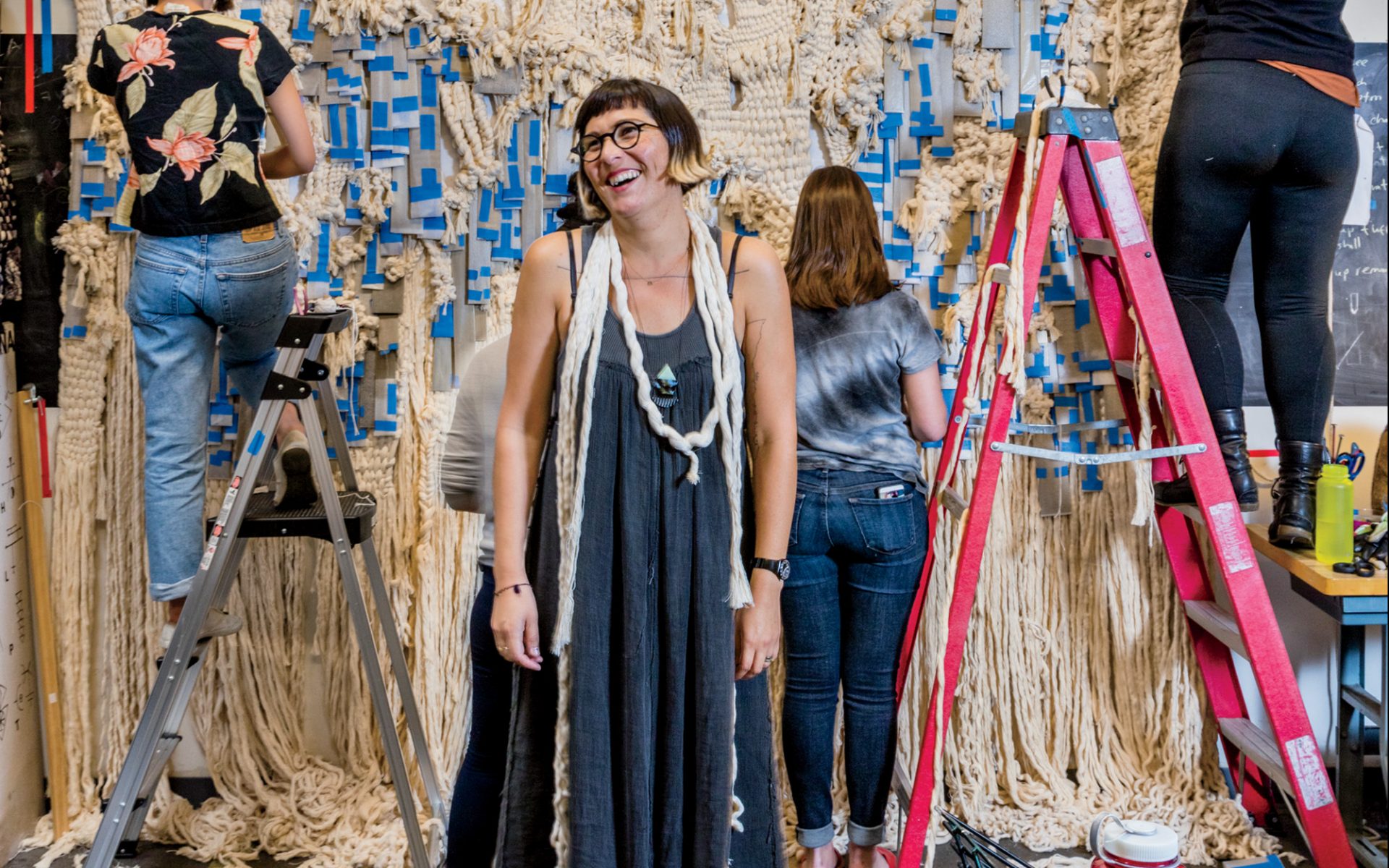 Tanya Aguiñiga Is an Art-World Dream Weaver
The Mexico-born artist shares her creative process from her L.A. studio
Tanya Aguiñiga—designer, artist, and mentor—was born in Tijuana, Mexico, but traveled several hours each day to school in Los Angeles. This split-screen childhood was influential in her life and on her art, but today Aguiñiga does fewer splits and more mental gymnastics—concurrently engaged in a range of projects in different scales, materials, and techniques.
Charming, energetic, and quirky, she often repurposes words in order to explain her creative process. Her sentences are peppered with "dudes" and "creepers" and "little guys" to describe the lumpy mounds and sensuous ribbons of woven jute, wool, silk, and cotton that adorn and make up her pieces.
She directs a team of mostly female assistants on enormous wall-hung commissions, while simultaneously working on small-scale pieces, furniture, and jewelry. These women pack into her very full studio in Glendale, a few blocks away from the home she shares with her husband, Todd, and daughter, Io. Most materials are dyed on site, and involve a kaleidoscope of knotted, braided, dreaded, and felted sections. 
There has been a huge resurgence of fiber art in recent years, but Aguiñiga's work, often massive in scale, as well as full of narrative and artistic thoughtfulness, builds upon the hippie weavings of the 1970s. Her monumental pieces, frequently imbued with feminist and political commentary, are informed by the divided nationalism of her youth.
Next Post