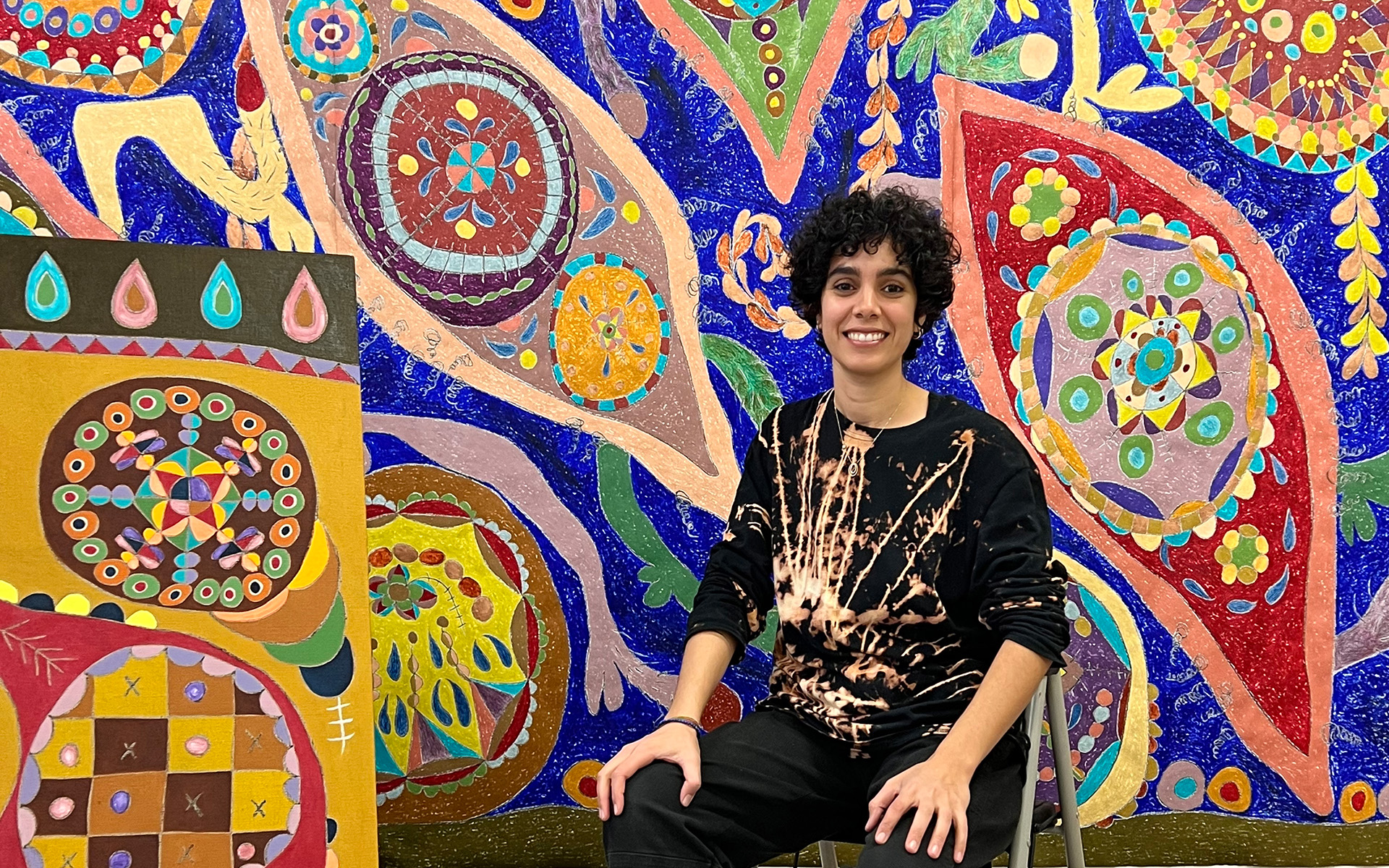 Los Angeles–based Nasim Hantehzadeh Propels the Queer Narrative to New Heights
The artist's works are filled with references from Persian rugs, calligraphy, and Arabesque foliage, to male and female sex organs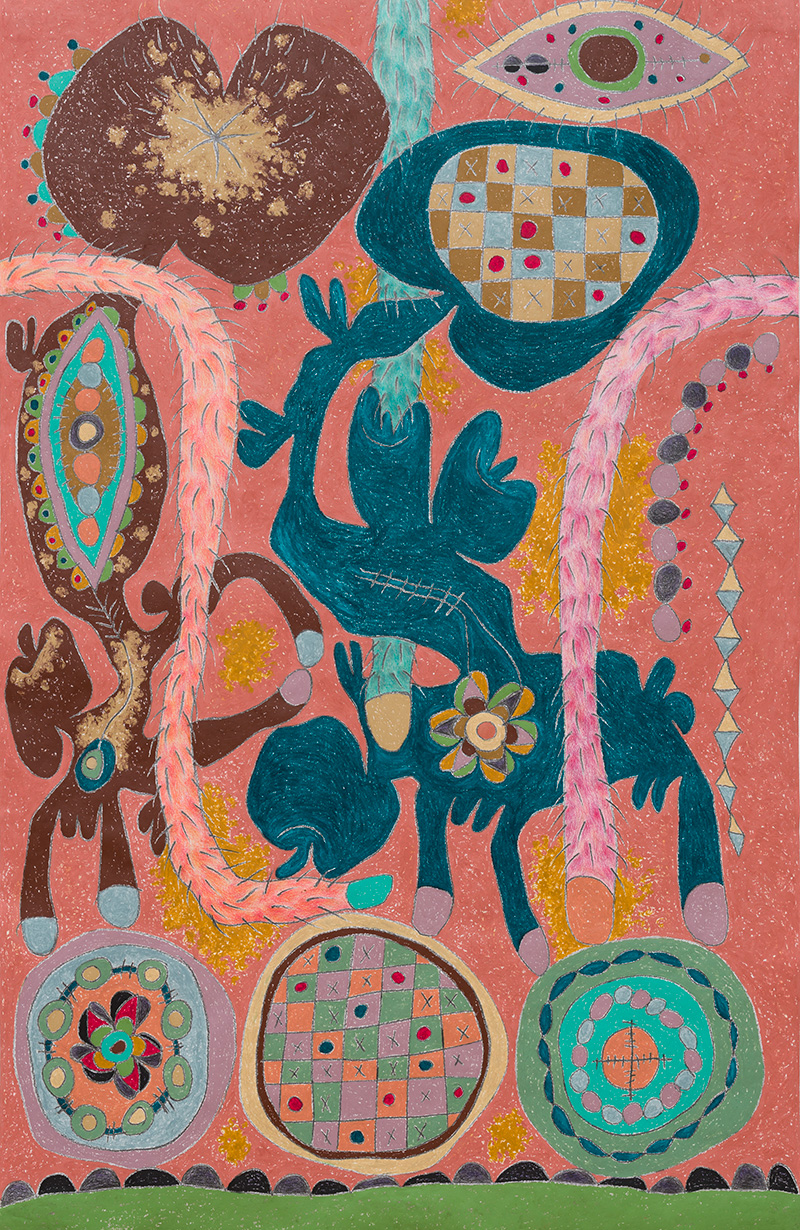 For source material, artists often plumb the depths of memory, cultural experience, and an overall sense of otherness. In her large, abstract canvases, Los Angeles–based Nasim Hantehzadeh propels the queer narrative to new heights with intimate references to Persian rugs, calligraphy, and Arabesque foliage, as well as male and female sex organs. "I'm Muslim by birth, and I'm proud of that," says Hantehzadeh, who was born in the U.S. and raised in Iran by her Iranian parents. "I grew up going to the mosque, and I think my work is indirectly influenced by beautiful Islamic architecture."
As visual fodder, she describes scouring marketplaces with her mother, an obsessive collector of handmade Oriental carpets. "A lot of the earthy colors and some of the geometric or organic forms come from that," she recalls.
Her artwork also probes darker social territory and the violent dynamics of her early adulthood. "I got married at 20, and the marriage was abusive," says Hantehzadeh, who returned to the States at 21 and earned her MFA in painting and drawing from UCLA. At the time, Iranian law deprived women of the right to divorce without their husband's consent and allowed a husband to prevent his wife from leaving the country. "When I make art, I try to empty my mind. People see a lot of male genitalia in my work, but it's not to show a specific gender—it's actually to do the opposite. I have forms or figures that have both genders in there."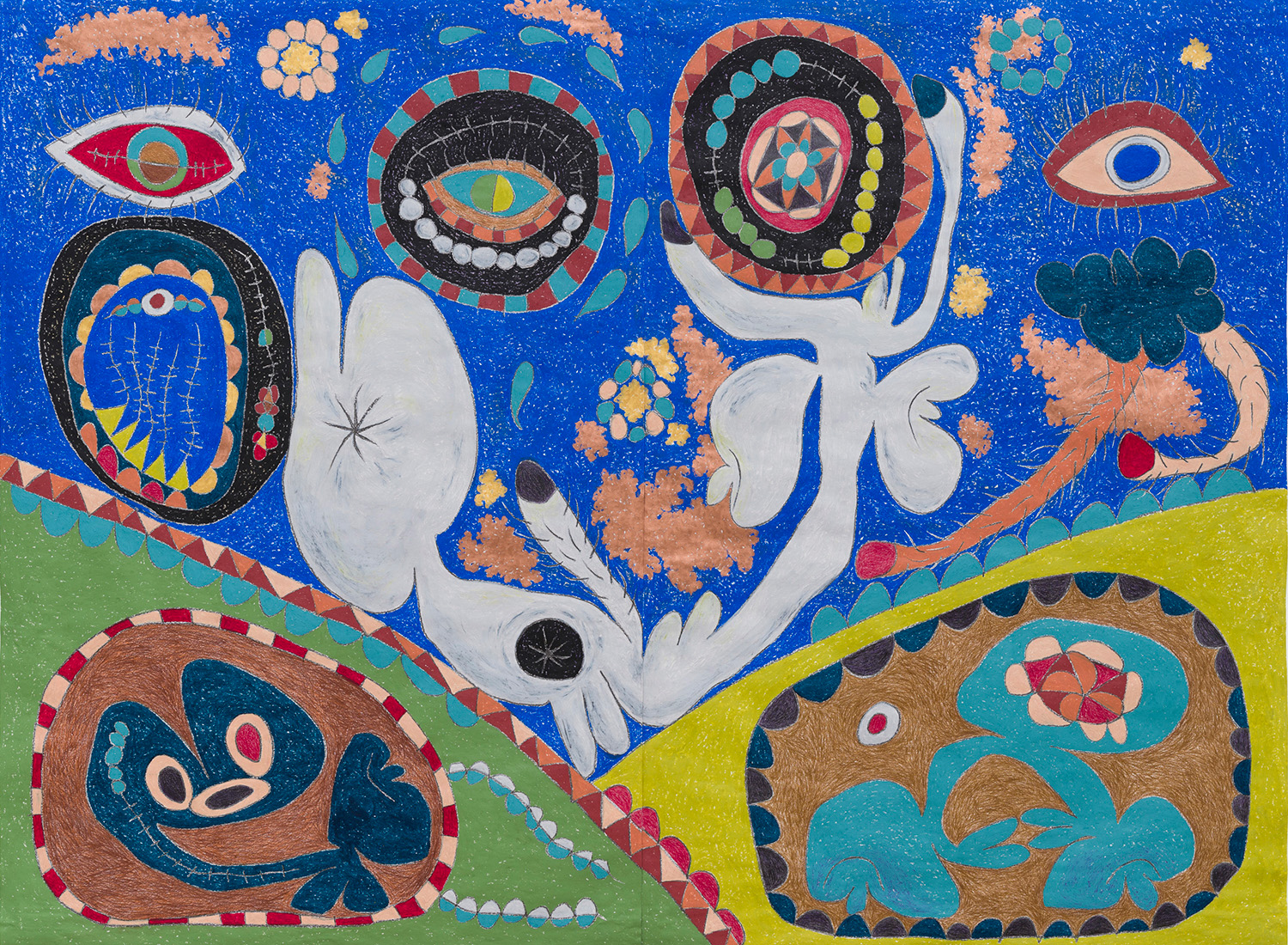 Hantehzadeh's presentation at Frieze Los Angeles in February left critics and fairgoers spellbound, vaulting her from West Coast recognition to next-level fame. Her work was recently displayed in a group exhibition at London's Pippy Houldsworth Gallery, where she'll mount a solo show in November. Yet deadlines are superfluous to her practice. "I can never take a break," muses Hantehzadeh. "If I don't make art, I become out of balance."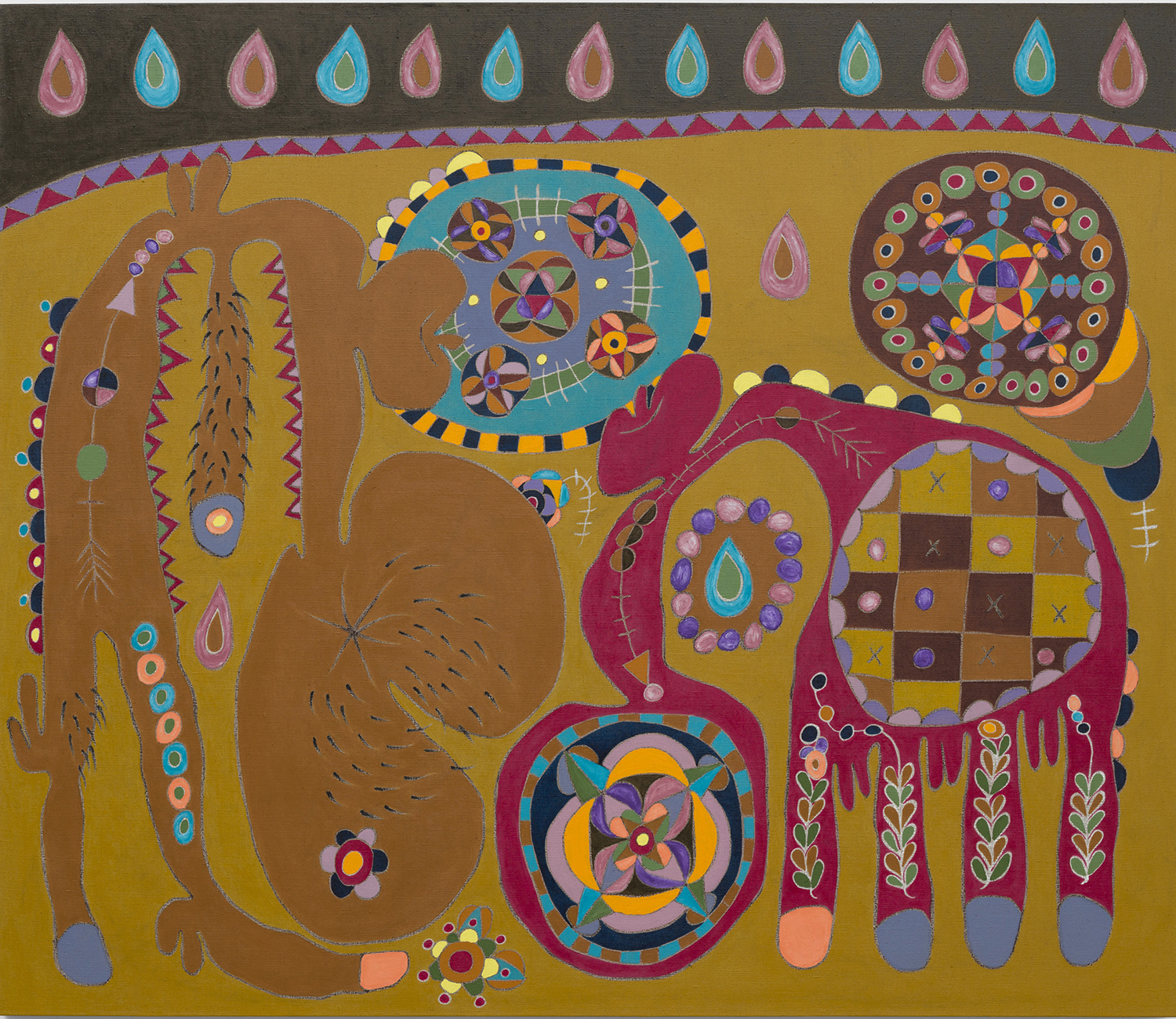 A version of this article first appeared in print in our 2022 Summer Issue under the headline "Artists to Watch." Subscribe to the magazine.
Next Post