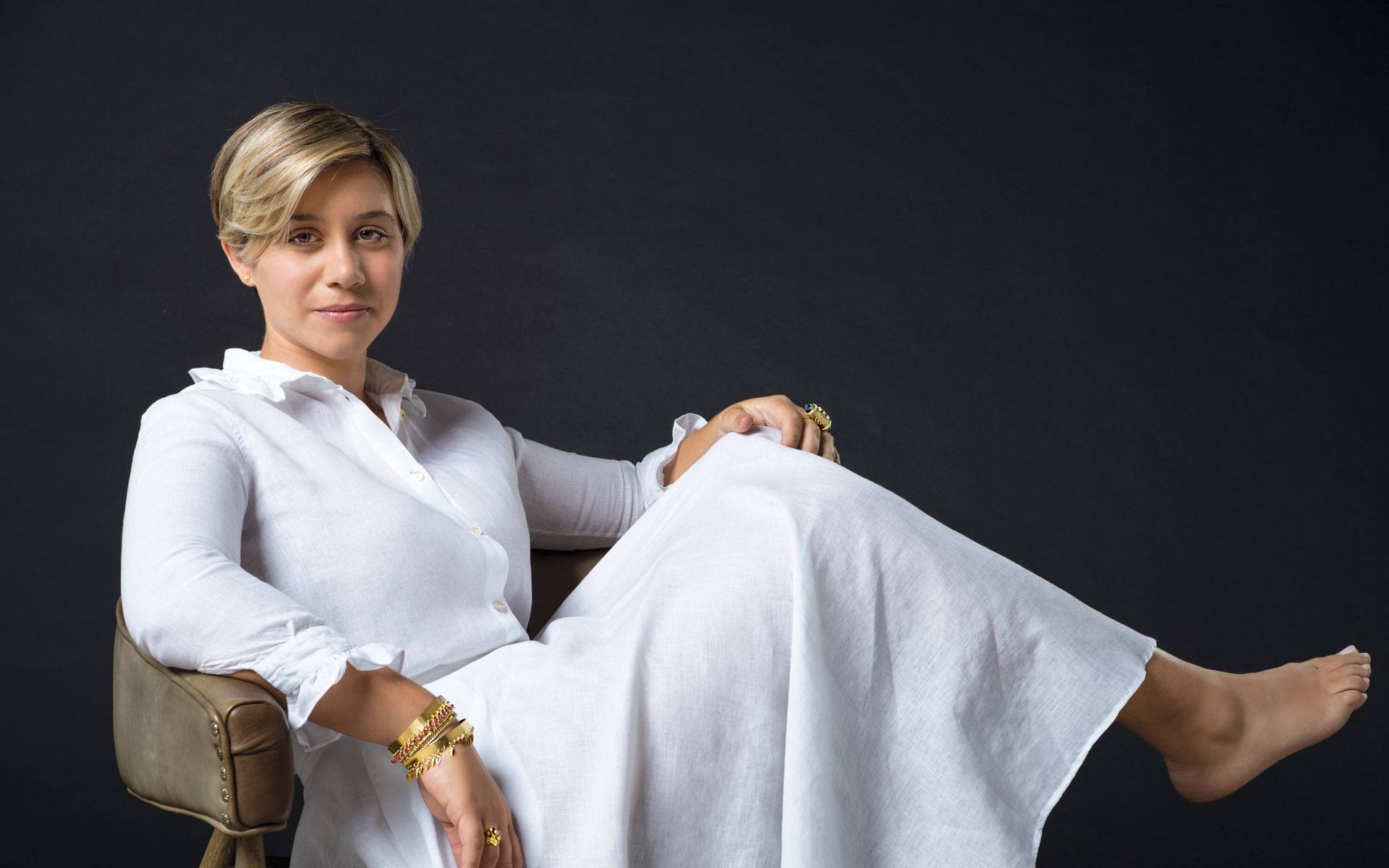 How a Former Archeologist Is Crafting Modern Jewels with Ancient Goldsmithing Techniques
Loren Teetelli, the Los Angeles designer behind the jewelry brand Loren Nicole, mines the past for her coveted collections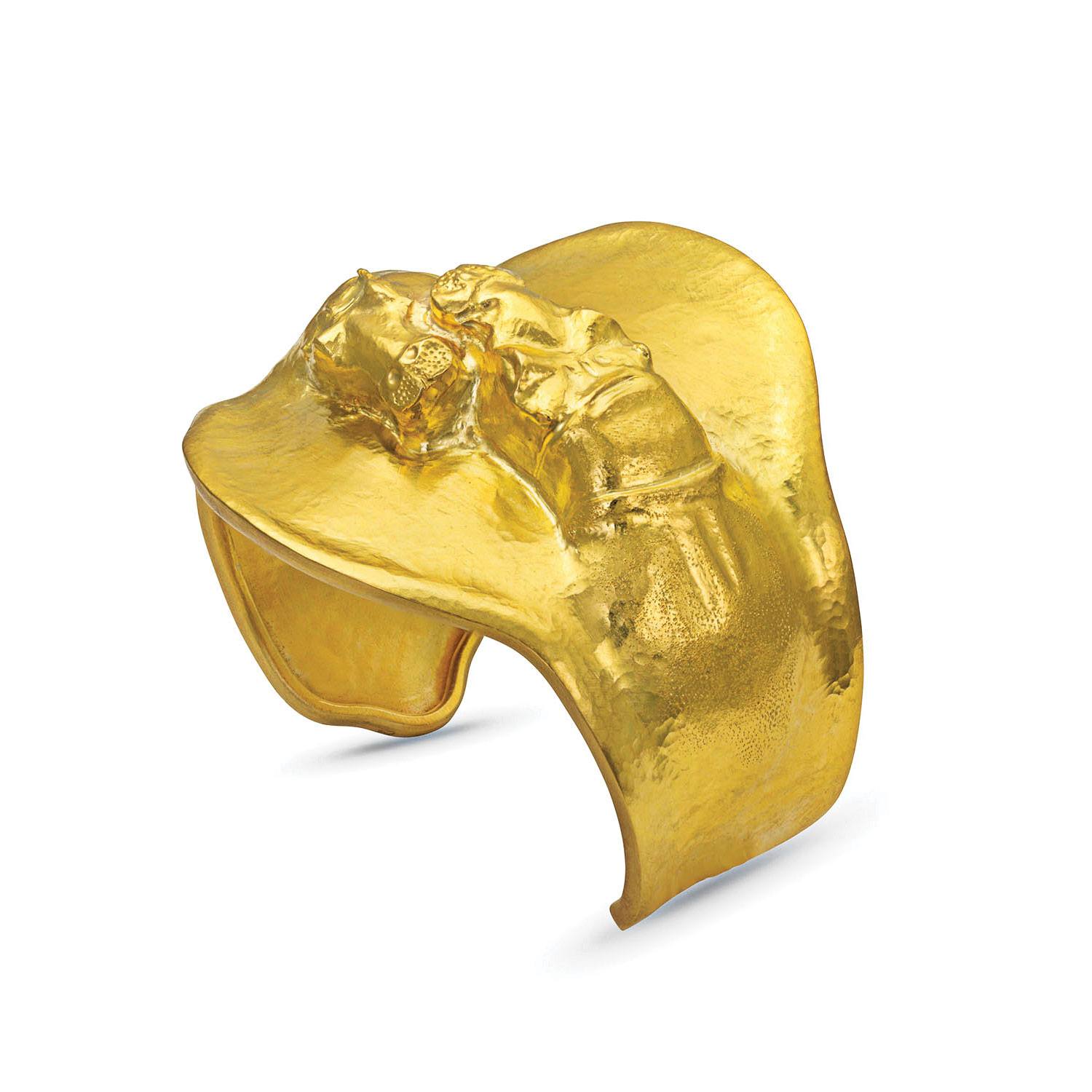 Loren Teetelli, the 30-year-old designer behind the brand Loren Nicole, may be one of the newest talents in the jewelry world, but she has her sights firmly set on the past—the ancient civilizations of Egypt, Rome, and South America to name a few. For her unique creations, the trained archaeologist, who once worked as a conservator at New York's Metropolitan Museum of Art, finds inspiration and jewelry-making techniques from these bygone eras.
"True to the archeologist in me, I am obsessed with understanding how something was made," says Teetelli, whose 22K-gold jewelry collections feature animalistic carved gemstones that assume the form of Egyptian gods and goddesses as well as intricately woven gold chains. "Before I start making something inspired by the past, I research everything about the culture—from the jewelry to the pottery. I find the context is more essential to understand than the actual visuals of the pieces. I'm not interested in simply copying the aesthetics, but in making the pieces the exact same way it was done before."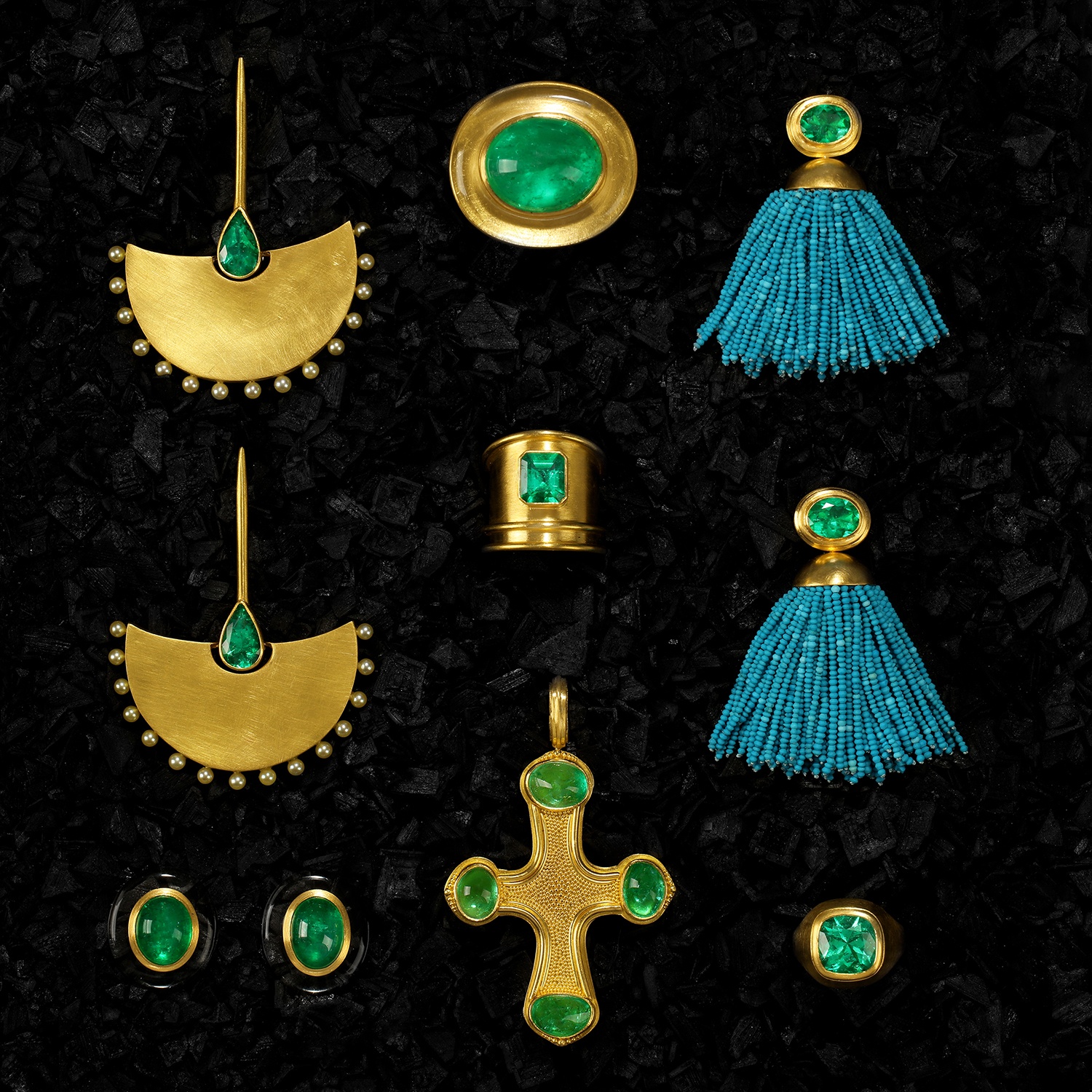 Teetelli's unique approach has resulted in pieces that are difficult to distinguish whether they were made thousands of years ago or today. "I think because it is made the exact same way, it is impossible to separate that feeling of ancientness," she says of the timeless quality that pervades each creation. 
Perhaps most impressive is her use of gold granulation, which is an ancient goldsmithing method originally from Babylon whereby tiny droplets of gold are used to create a patterned surface. It was traditionally utilized in jewelry and decoration from the countries dotted along the Silk Road to create patterns such as flowers or triangles. "I like to use it as another texture," says Teetelli. "I love to play with different sizes of granulation."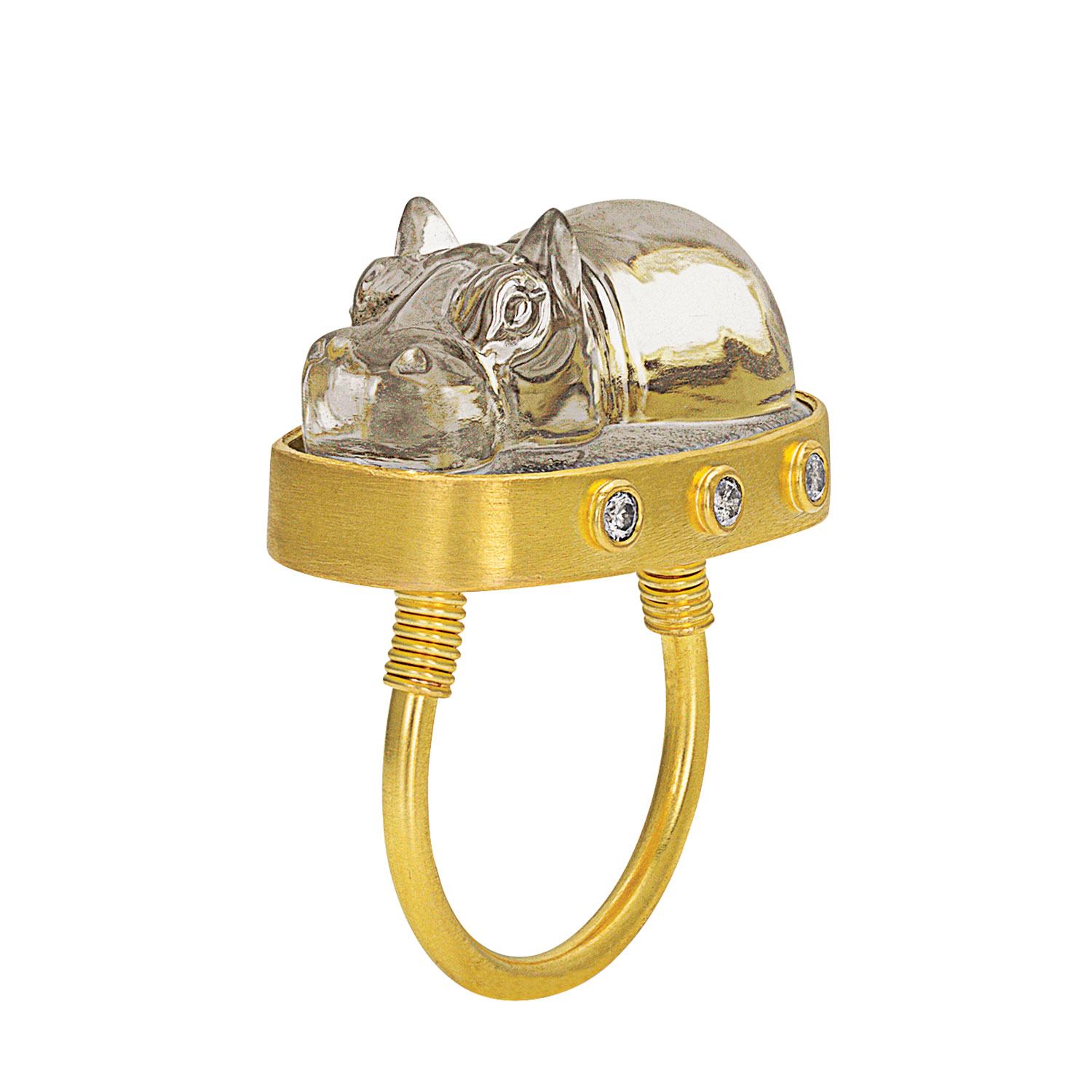 Some of her most popular works are her carved animal figurines, which are inspired by the vast array of tiny animals encased in glass vitrines in the Egyptian wing of The Met. "They aren't meant to be cutesy, but sometimes they have these charming nuances, like a foot sticking out," she says of the sculptural works done in collaboration with a master carver in Idar-Oberstein, Germany, a small town that boasts a long history of mining and lapidary. "I never want to micro manage and it's really a collaboration. We see eye to eye." 
"I want to keep a record of these incredible techniques. They are vehicles for storytelling."

Loren Teetelli
Another nod to the classical world in Teetelli's work is her exclusive use of 22K yellow gold, which is all done in-house. "I use it because it very close to what the ancients used," she says of the high-karat metal. Not only beautiful, it also results in pieces that feel weighty and special. "I really hope that my jewelry inspires the wearer to understand the context, but I don't mind if people simply like the aesthetics, too. People bring their own stories and that is equally valid as the historical stories behind them too."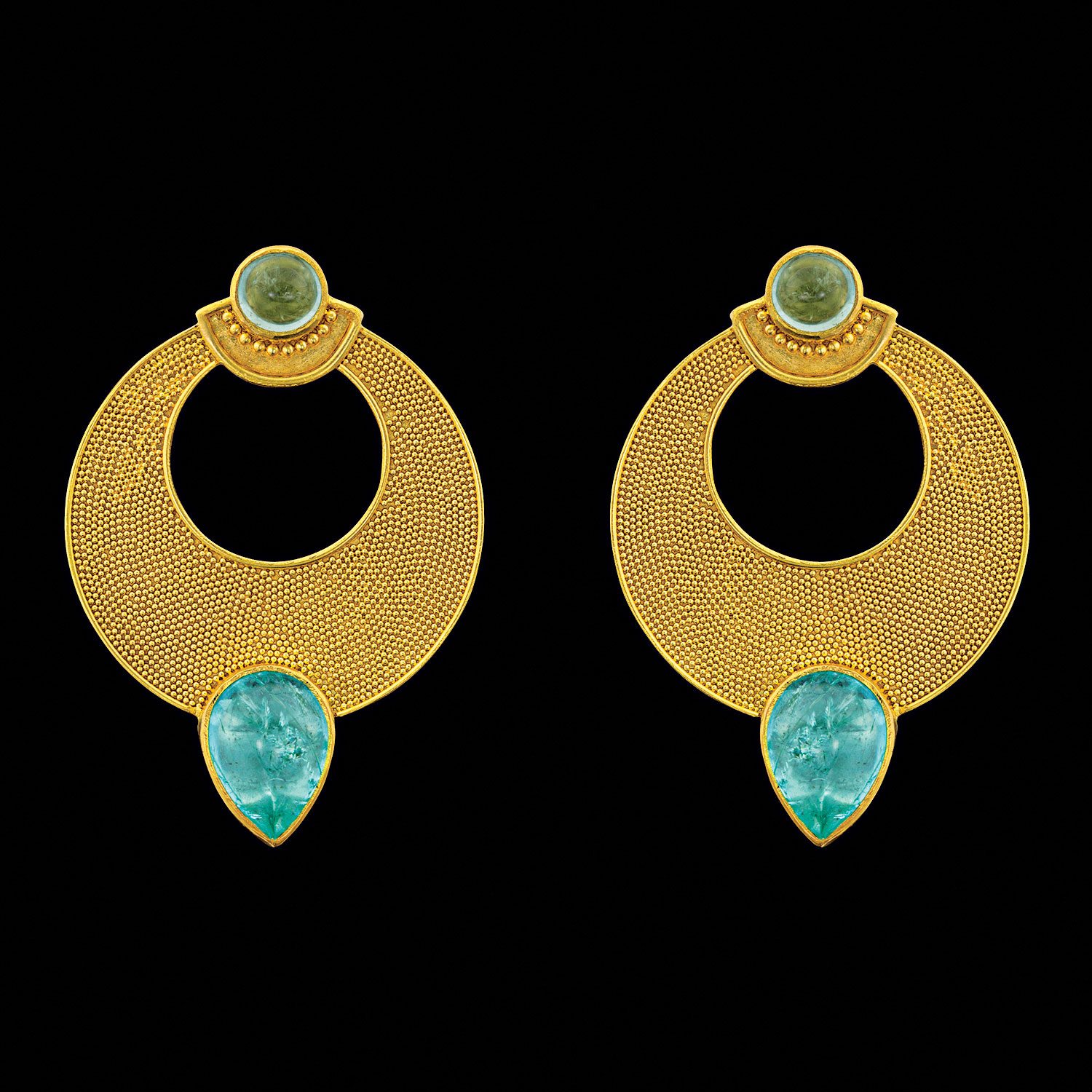 Focusing on a different culture each year, she spends months researching all its facets. Before Egypt was Silla, an ancient Korean civilization, for example. "I never set out to choose a culture specifically, but I will have an idea that keeps haunting me and I will try and dive into that culture," she says. During the pandemic, she has been thinking about a Viking ship and while she attempted to ignore the idea because "it seemed ridiculous to make a gold boat," but next up for Loren will be a collection of Viking jewelry. It is proving to be no small feat. "There isn't much of it left because it was so often traded as currency," she says of her historical reference material. "I want to keep a record of these incredible techniques. They are vehicles for storytelling."
A version of this article first appeared in print in our 2020 Winter issue under the headline "Making History." Subscribe to the magazine.
Next Post