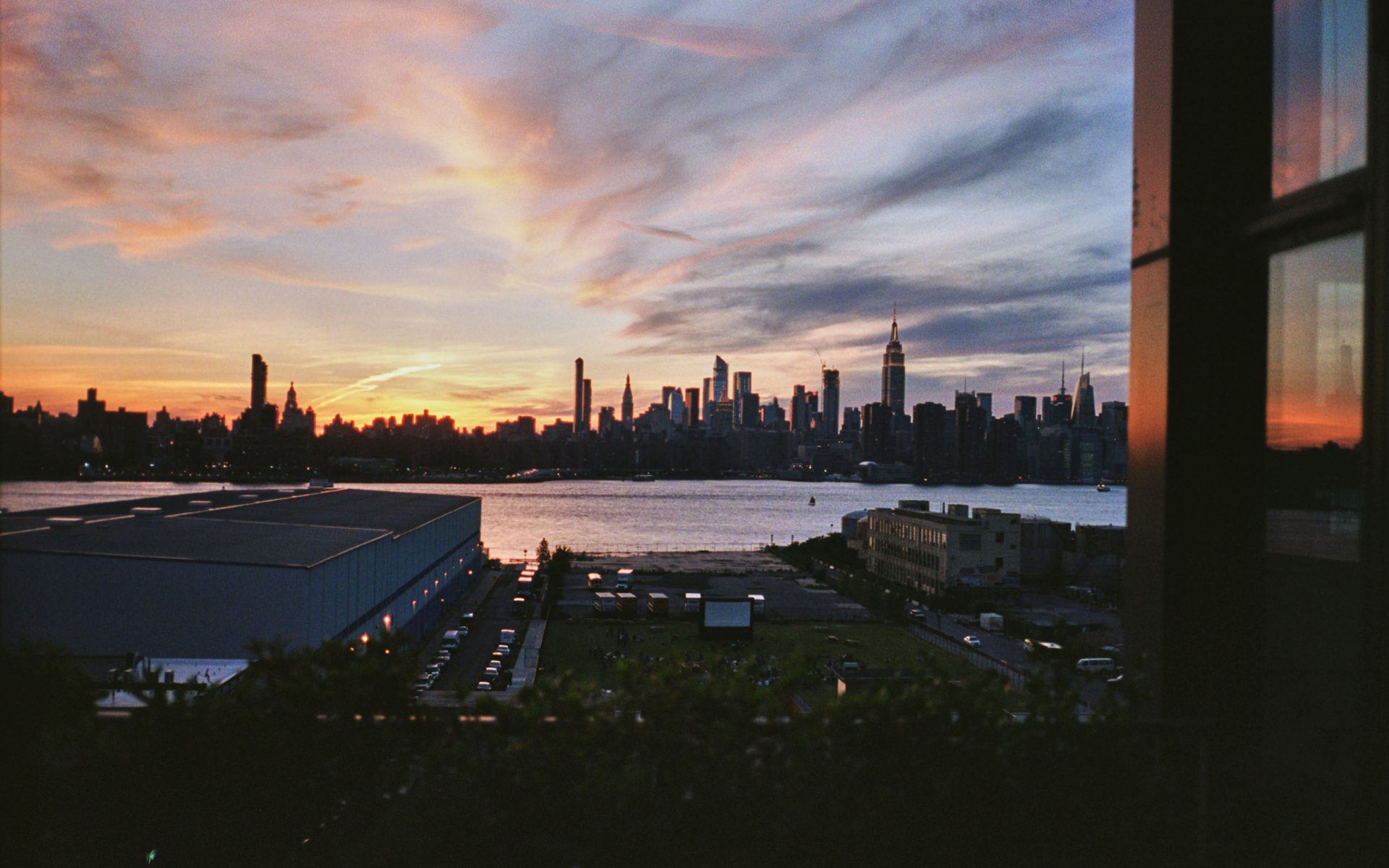 A Look Inside the Wythe Hotel's Multidisciplinary Arts Program
Galerie highlights the growing art collection exhibited inside the Wythe Hotel, Williamsburg's first boutique hotel
There has always been a strong link between art and hospitality, which has geared up a notch in recent years. Take the Louisville-based chain 21c Museum Hotels, for example, found located in numerous Southern cities, and Faena Hotels in Miami and Buenos Aires with their site-specific installations as collectively grouped under the platform Faena Art.
But New Yorkers don't need to look any further than Williamsburg's own Wythe Hotel, which boasts the city's first curated arts program that not only promises guests a unique cultural experience, but also fosters Brooklyn's rooted art community, which is integral to the borough's DNA.
Independent curator Kimia Kline oversees the acquisition of works by local artists for the hotel's growing collection and describes her role as a "cultivator of deep conversations between local artists and the hotel," which initiated the Brooklyn waterfront's growing boutique hotel tradition in 2012.
Each of the Wythe's 70 rooms houses a selection of works by a single artist, including such top names as Katherine Bradford, Chris Martin, and EJ Hauser, which complement the rooms' contemporary architectural accents and stunning views of the East River and Manhattan skyline.
The collection's common thread is a focus on sketches and works on paper, reflecting the creation process of artists' signature visual lexicons in modest scales.
Here, Galerie picked three standout talents from the Wythe Hotel's Art Program:
Brad Kahlhamer
New York artist Brad Kahlhamer is known for his intricate and sprawling installations the draw parallels between the Native American experience and contemporary tropes such as Pop Art and graffiti. In addition, his drawings blend similar visual and historic narratives into colorful and detailed juxtapositions.
His works in the Wythe collection manifest key elements of his interdisciplinary oeuvre with small scale sketches that pull references from his typical source of references. Kahlhamer's immediate gestures of lines, complement the East River's placid surface visible through the room's floor-to-ceiling windows.
Jack Early
Jack Early is a storied figure in New York's gallery scene, skyrocketing to fame in the early 1990s with his then partner, Rob Pruitt, as the art world's bay boys courtesy of their readymade-influenced tongue-in-cheek sculptures. Sell-out Chelsea shows were quickly followed by a critical flop at Leo Castelli Gallery, and the duo parted ways. Instead of a descent into obscurity, Early has mounted a comeback through successful gallery shows in New York and Europe, where he exhibited his whimsical Pop Art paintings.
The artist's generous pool of inspirations include his Southern teenage boy fantasies of men and an obsession with popsicles—which the artist calls "Jacksickles" that he interprets as a symbol of Americana and phallus. It's for this unabashedly colorful visual language that curator Kline handed Early the lobby space. In turn, the artist blanketed one of the walls with a larger than life "69" in bright green and pink to commemorate the 50th anniversary of the Stonewall Riots. The adjacent wall exhibits an equally eye-catching plywood sculpture of one of Early's signature popsicles in the colors of American flag, framed by red stars.
Screening Room Artist Residency
At the Wythe, art isn't limited to wall hangings and sculptures. With the aim of bringing art to a broader community than just its overnight guests, the Wythe hosts screenings and performances inside its onsite Screening Room. So far the Screening Room Residency has welcomed lens-based artist Aneta Bartos and gallerist and documentary maker Scott Ogden as well as performance artist Katya Grokhovsky.
The Wythe Hotel is located at 80 Wythe Ave, Brooklyn, NY 11249
Next Post