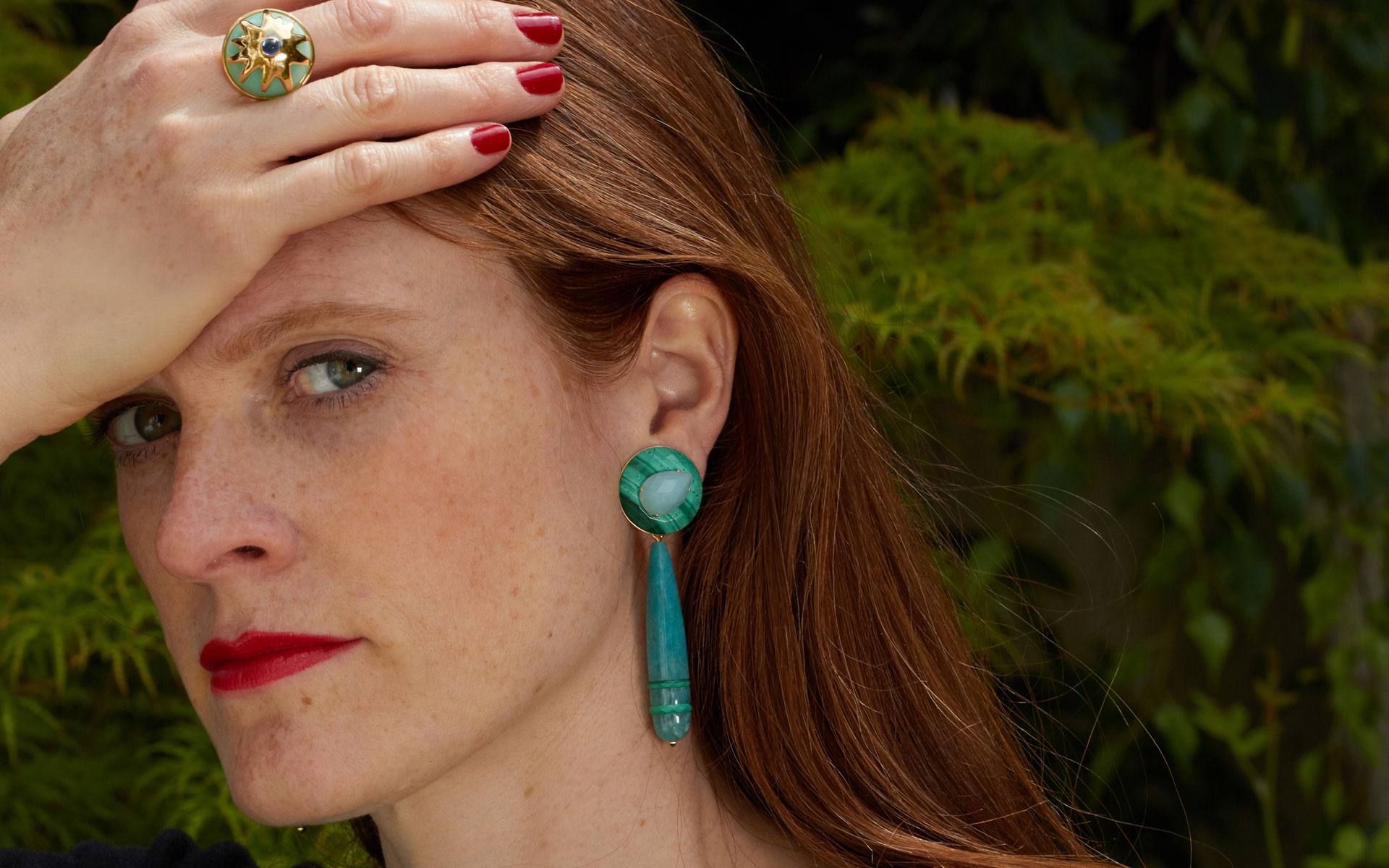 Why London Designer Cora Sheibani Is One of Jewelry's Best Kept Secrets
The Swiss-born jeweler injects a bold sense of whimsy into her coveted creations, including a collection that glows in the dark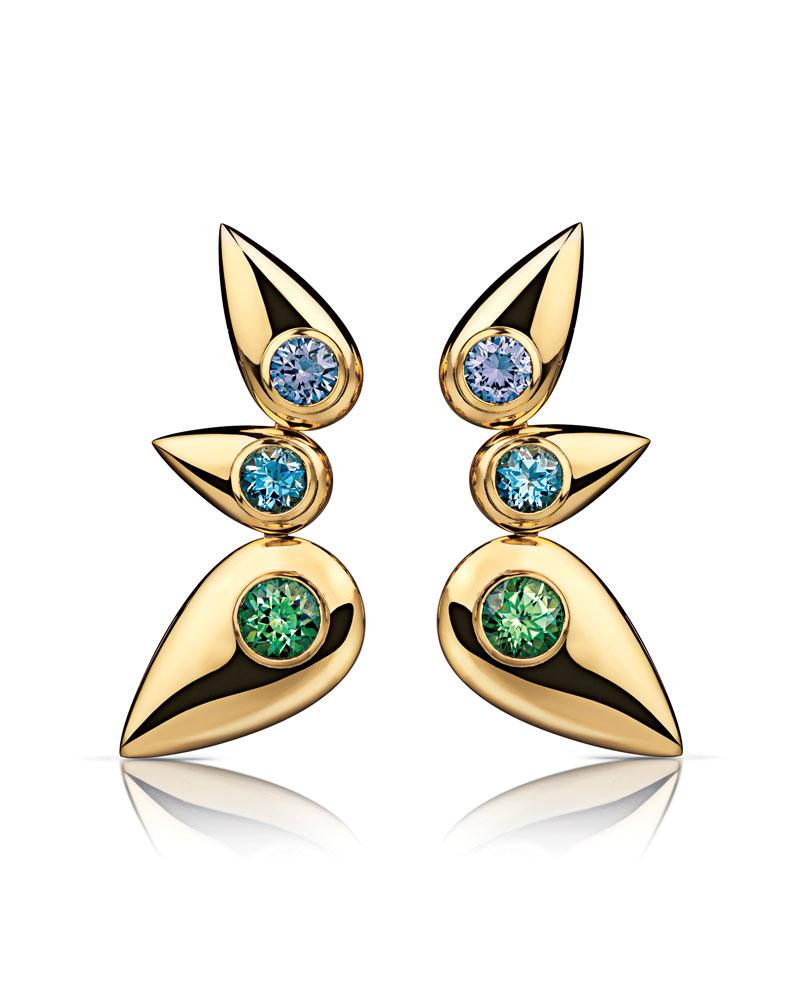 Cora Sheibani developed her discerning eye at a young age. The daughter of legendary art dealer Bruno Bischofberger, her childhood home in Zurich, Switzerland, was filled with everything from ancient treasures to collectible furniture and modern masterpieces by the likes of Andy Warhol and Jean-Michel Basquiat, both of whom were also frequent visitors and friends. "Because of my upbringing with art, I have strong opinions and I don't like things simply because other people do," says Sheibani, whose designs are characterized by bold sculptural forms and a daring palette. "My jewelry is a personal exploration of my love for color and graphic shapes."  

"I always had a passion for jewelry," she says. "From an early age, I would make things with beads. And with the first money I ever earned, from working as a receptionist in my father's gallery, I saved to buy a Roman and Greek bronze ring, which I used to wear every day."
After studying art history in Florence and New York, Sheibani moved to London in 2001 and enrolled at the Gemological Institute of America in London to study gemology. The next year, she she launched her eponymous jewelry label at an exhibition in London's Mayfair. Now working from her home in Kenstington, where she lives with her husband and three children, Shebani designs striking creations inspired by such eclectic themes as copper cake molds, clouds and cactuses." I like that you could use diamond baguettes sprinkled on a cupcake or drops of water in a rain," she says.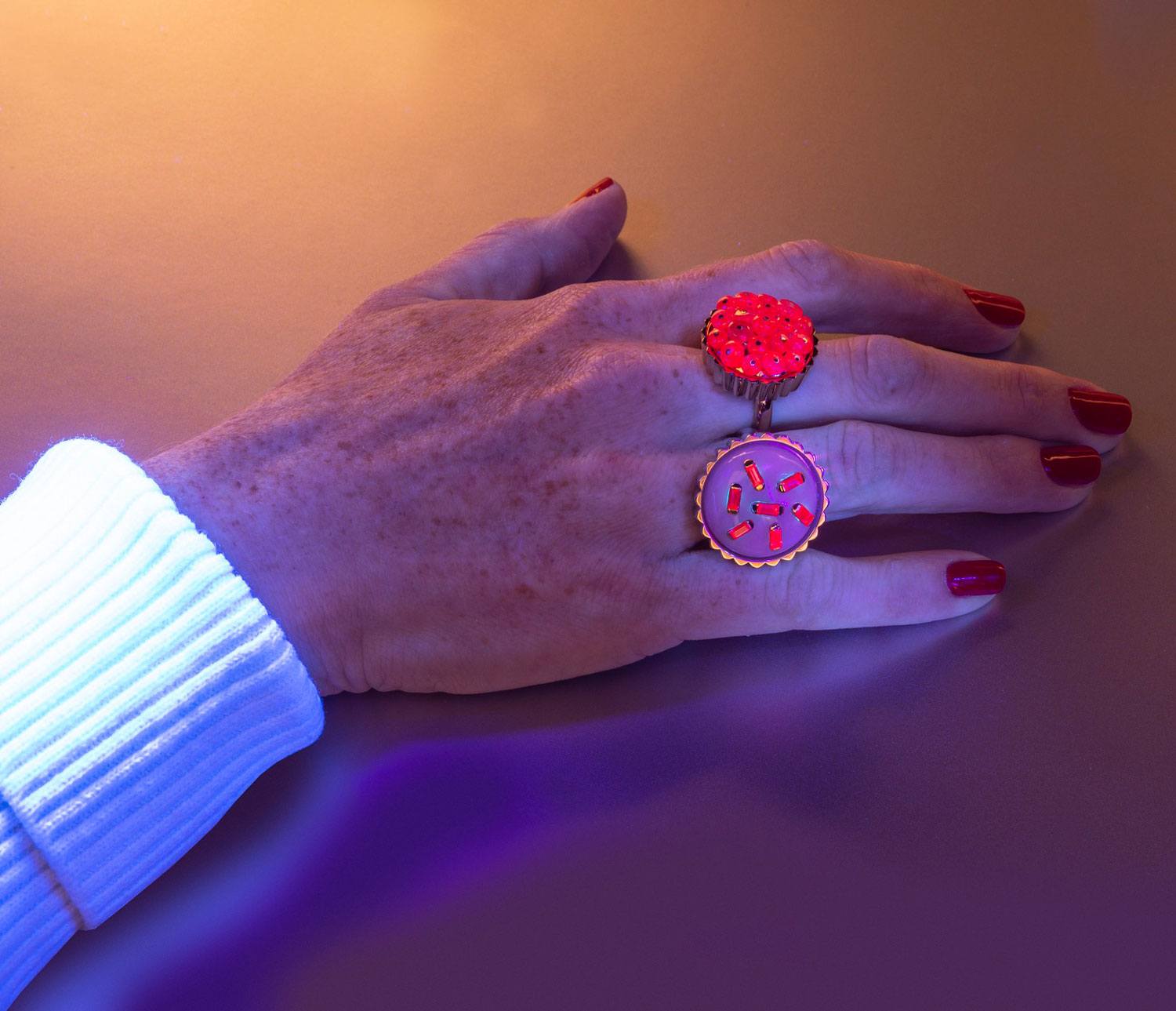 Pushing the boundary further, last year, she caused a stir for a glow-in-the-dark collection shown at Louisa Guinness in London and New York. The pieces featured stones that glowed in a different colors when exposed to ultra violet light. Part of the gallery space was be transformed into its very own dark room in which viewers could explore the jewelry alongside fluorescent and phosphorescent minerals. "I never do the exact same thing twice but I might recreate something using a different stone or alter it ever so slightly. My collections are ongoing so I can add the glow treatment if I find the right stone."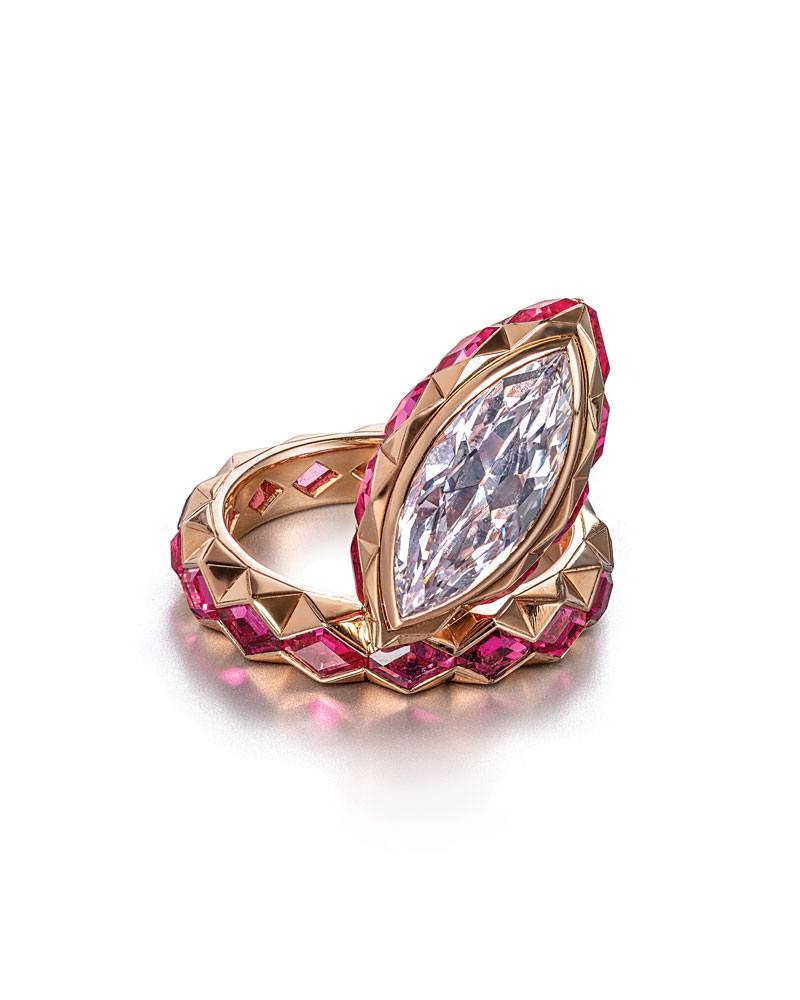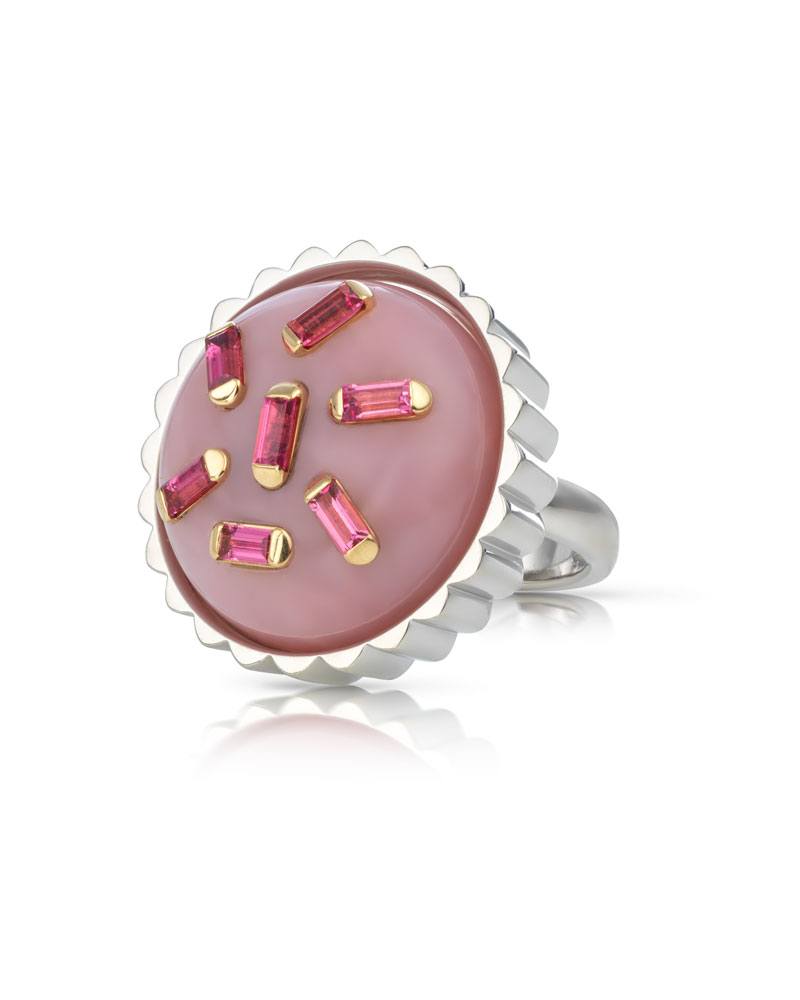 Along with their daring designs, the level of craftsmanship also sets Sheibani's jewels apart. Each one-off piece begins with a sketch before being made by master craftsmen in Switzerland. The pieces are mostly sold through private appointment or occasionally through an antique jewelry dealer or a pop-up. "The reason I don't sell wholesale is because the quality is so important to me. If you really want to make something of the best quality, you have to spend more so I would rather make less." And while she is deeply influenced by art and design, Sheibani is insistent she is not an artist. "I don't create jewelry to be put on a pedestal or to be shown against a white background," she says. "I make jewelry to be worn, to flatter the wearer."
A version of this article first appeared in print in our 2020 Winter issue under the headline "Stepping Stones." Subscribe to the magazine. 
Next Post