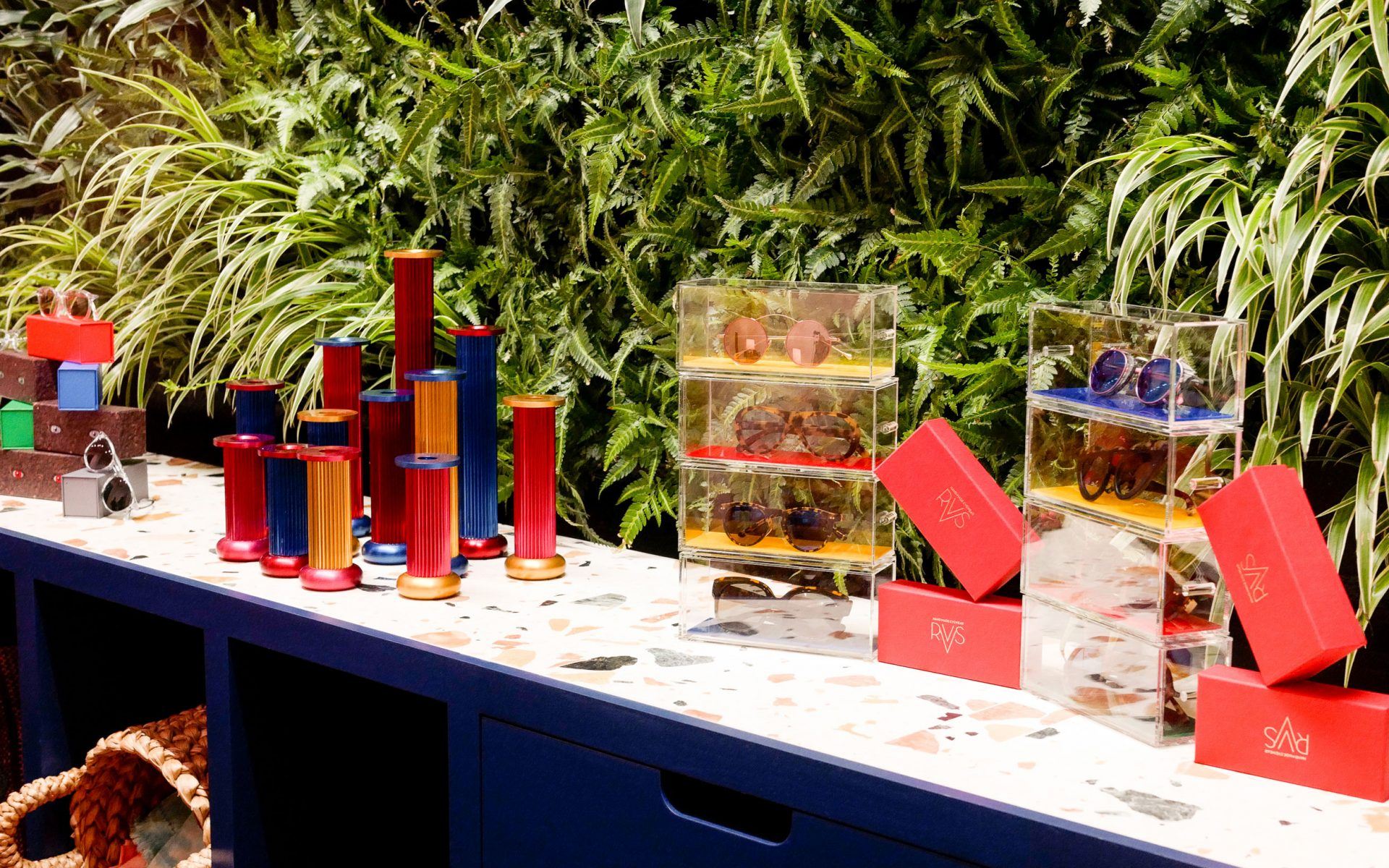 3 Must-Have Items from Art Advisor Lisa Schiff's New Storefront
Veteran art advisor opened her multipurpose space in Tribeca, and Galerie picked three design and art favorites
Founder of art advisory firm SFA Advisory, Lisa Schiff avoids defining her new Tribeca space under one concept. Since establishing her firm in 2002, Schiff has negotiated acquisitions for an A-list roster of clients, including Leonardo DiCaprio, and her latest venture is a storefront operating as a gallery, library, lounge, and office hybrid.
Here, visitors can choose among high-end art and design items, flip through books and catalogs, and run into Schiff, who positioned her advisory office behind the library's floor-to-ceiling shelves. These are not just art books for Schiff—they're the books the Miami native has been collecting since she was 19. In fact, the entire storefront is a testimony to her vision in art and design, with items cherry-picked to balance a welcoming living room with exhibition space, positioned amid Tribeca's cast-iron district.
Designed by Miami architect Rodman Primack, the space combines modestly sized design objects (look for Haas Brothers pieces generously sprinkled around) with large-scale wall works, including an Alex Katz painting and the scene-stealer living wall by Brooklyn artist and green builder Gennaro Brooks-Church. The wall covering "greenery" brings nature inside but also contributes to the building's sustainability by better insulating the walls.
Read Galerie's top three picks things to buy from Schiff's inventory.
1. B.A.S.E.C. bomber jacket by Tavares Strachan
Bomber jackets have evolved into a high-fashion item since luxury streetwear brands, such as Vetements and Off-White, introduced their versions of the classic fluffy coat. But how about an environmentally conscious take by Tavares Strachan? The New York– and Bahamas-based artist has exhibited his "Encyclopedia of the Invisible"—a series of neons displaying the names of marginalized and underrepresented historical figures—across the globe, including the most recent edition of Carnegie International, and his foray into fashion maintains a similar sensibility for invisible labor.
Recommended: 6 Stunning Public Art Installations to See in New York This Summer
Strachan sources his materials through an extensive search and maintains a low-impact environmental production process in house with local Bahaman women. The black summer jackets are a limited edition of 50, while the teal-and-yellow metal and black-and-beige versions are limited to editions of 25. Strachan considers each piece a sculpture, and Schiff agrees: "Sculpture I will be wearing since I bought the first one!"
2. Fame by RVS Eyewear
Schiff's investment in sustainability and nature-conscious production is evident across her inventory, including these eyewear items by RVS Eyewear, spearheaded by Turkish designer Vidal Erkohen, whom Schiff collaborated with for See a Clean Future, a new sustainable eyewear collection launching with Ugo Rondinone at Design Miami in Basel. With a fascination toward traditional eyewear-making methods, Erkohen has been an advisor and collaborator for brands in Japan, Turkey, France, and Italy, in addition to introducing timeless design with RVS since 2007.
The items offered here are vintage examples that are the last of their kind. The brand's cult status in eyewear has been proven by its inclusion in the London Eyewear Museum and a mention in the museum curator Neil Handley's 2011 book, Cult Eyewear: The World's Enduring Classics.
3. Cashmere cashmere blankets by Sanya Kantarovsky in collaboration with Studio Voltaire
Russian-born, New York–based painter Sanya Kantarovsky is one of the living magicians of canvas, creating otherworldly and, at times, eerie narratives that tie his homeland's folkloric tradition to contemporary man's angst. For proof, visit his brilliant exhibition of new paintings, titled "On Them," at Luhring Augustine, but for a cozier experience try one of these 100 percent superfine cashmere blankets he designed to support the Studio Voltaire Capital Project, a transformative $2.9 million expansion of London nonprofit Studio Voltaire, which Schiff defines as a "ground-zero space where content, context, and historicity are born." Created in a limited edition of 75 by master Scottish craftspeople, the blankets exhibit Kantarovsky's signature visual lexicon, in which the human figure of ghostly presence is positioned amid washes of color standing in for nature.
Lisa Schiff's space is located at 45 White Street in Tribeca.
Next Post