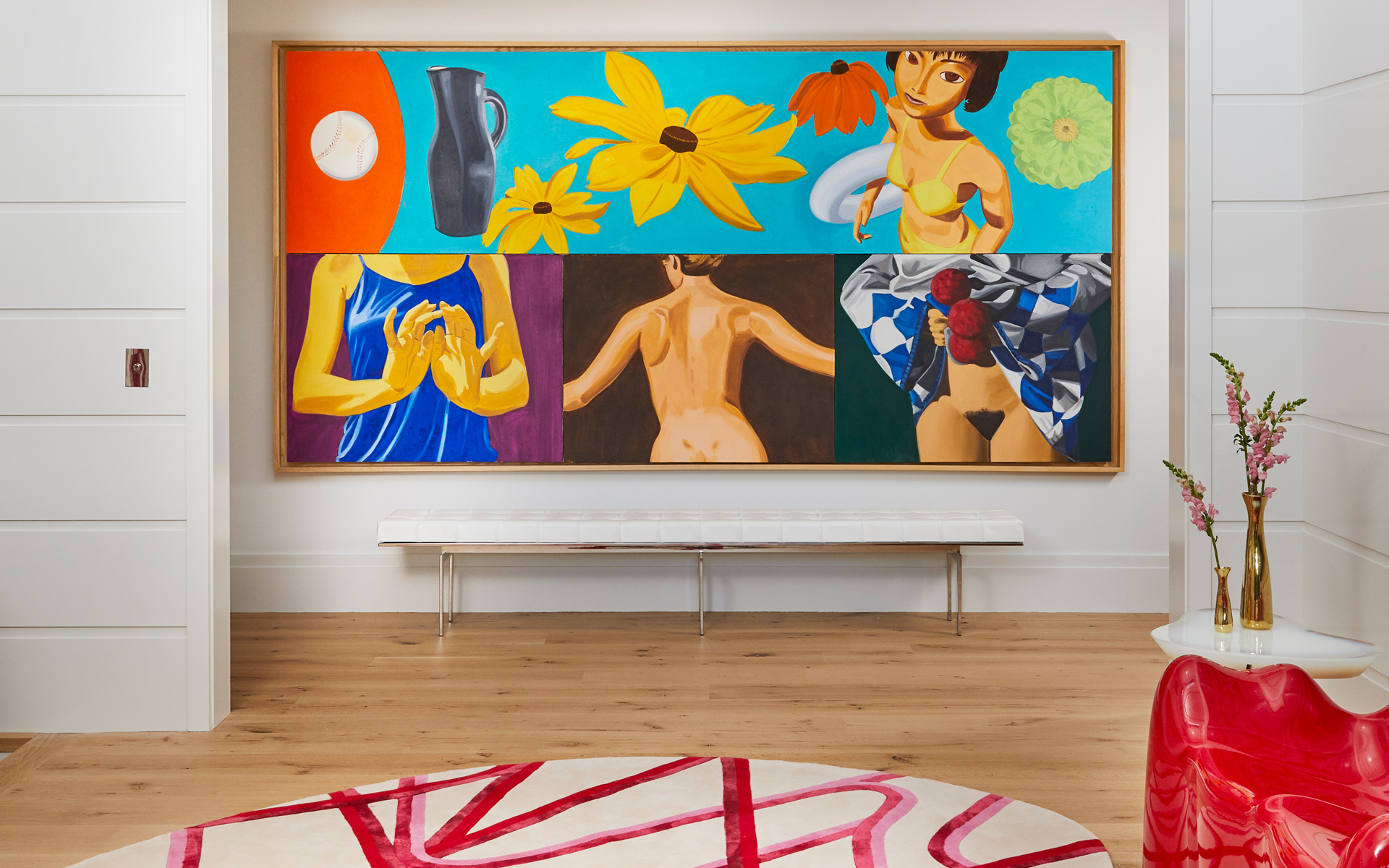 Lisa Fayne Cohen and Nicole Fuller's Entrance at the Galerie House of Art and Design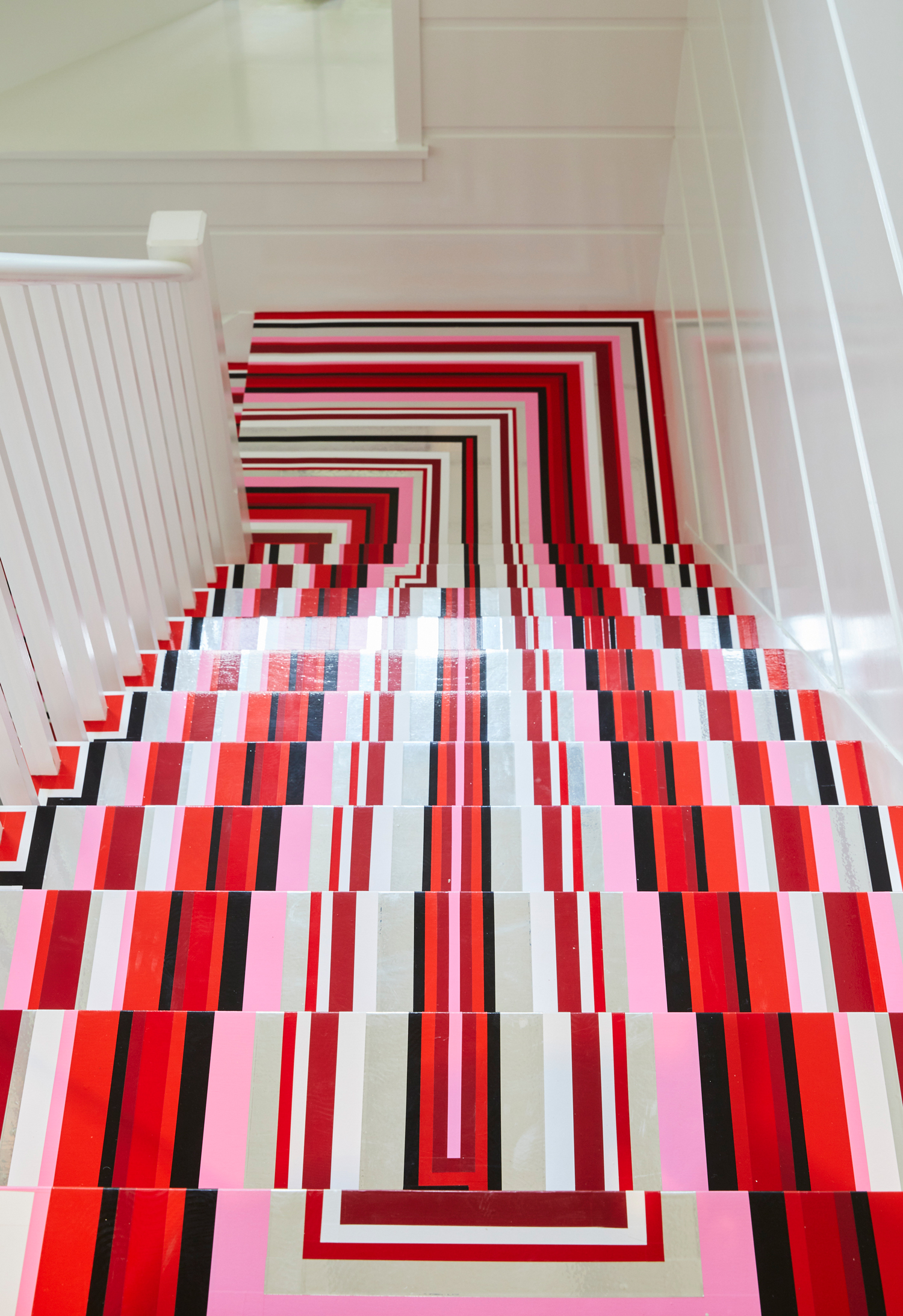 Kasmin
Artwork by Judith Bernstein.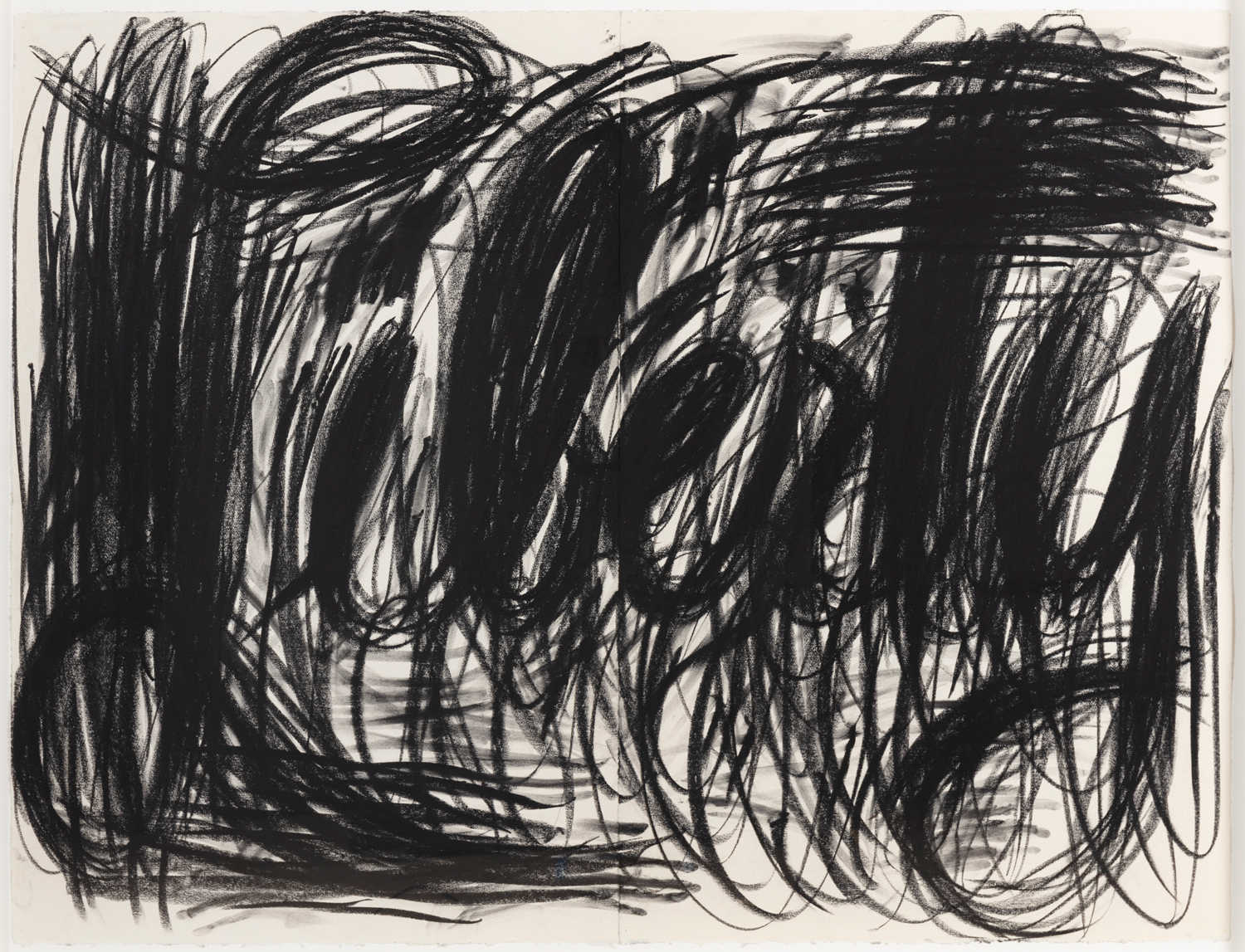 Judith Bernstein
Liberty, 1995
charcoal on paper
47 1/2 x 63 inches 120.7 x 160 cm
For more information, please contact Edith Dicconson. edith@kasmingallery.com
Judith Bernstein has been engaging with social issues in her work since the 1960s, creating anti-Vietnam drawings, monumental phalluses, and pieces consisting entirely of her own signature. Through her series of "Word Drawings" from 1995, titled Liberty, Justice, Equality, Evil, and Fear, Bernstein transforms her critique into powerful graphic works.
Perrotin
Artwork by Bharti Kher.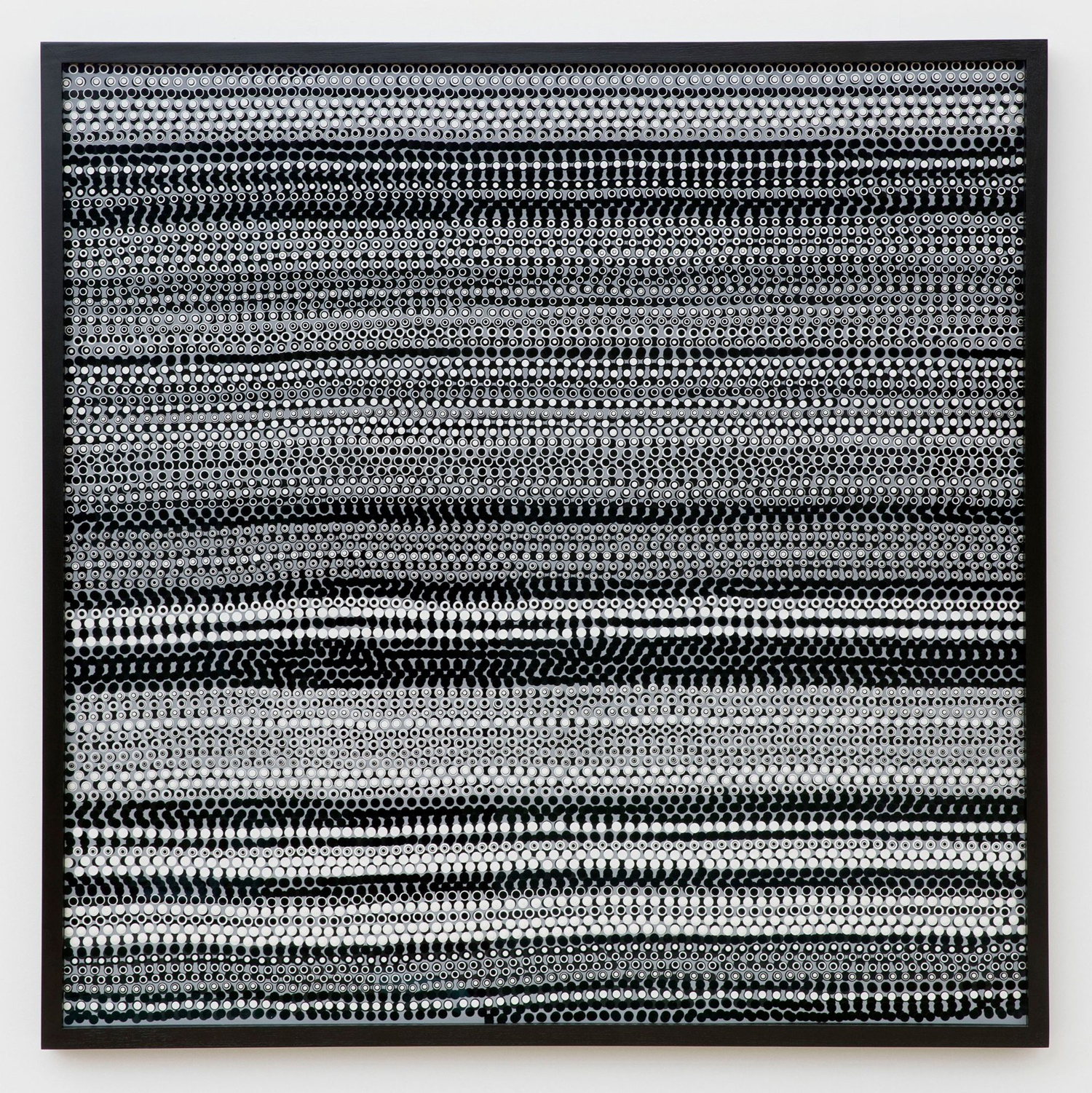 Bharti Kher
Heroides IX, 2016
Bindis on painted board, frame
173.4 × 173.7 × 8.9 cm | 5.69 × 5.7 × 0.29 ft
One of India's most prominent contemporary artists, Bharti Kher uses the "medium" of traditional and sperm-shaped bindis in her practice, whether employed in swirling painted gestures or running through her eclectic range of large sculptural installations. For Kher, the bindi—the traditional forehead dot worn by Hindu women—symbolizes a complex intersection of religious ritual, domesticity, commodity, and aesthetic beauty.
Nara Roesler
Artwork by Cristina Canale.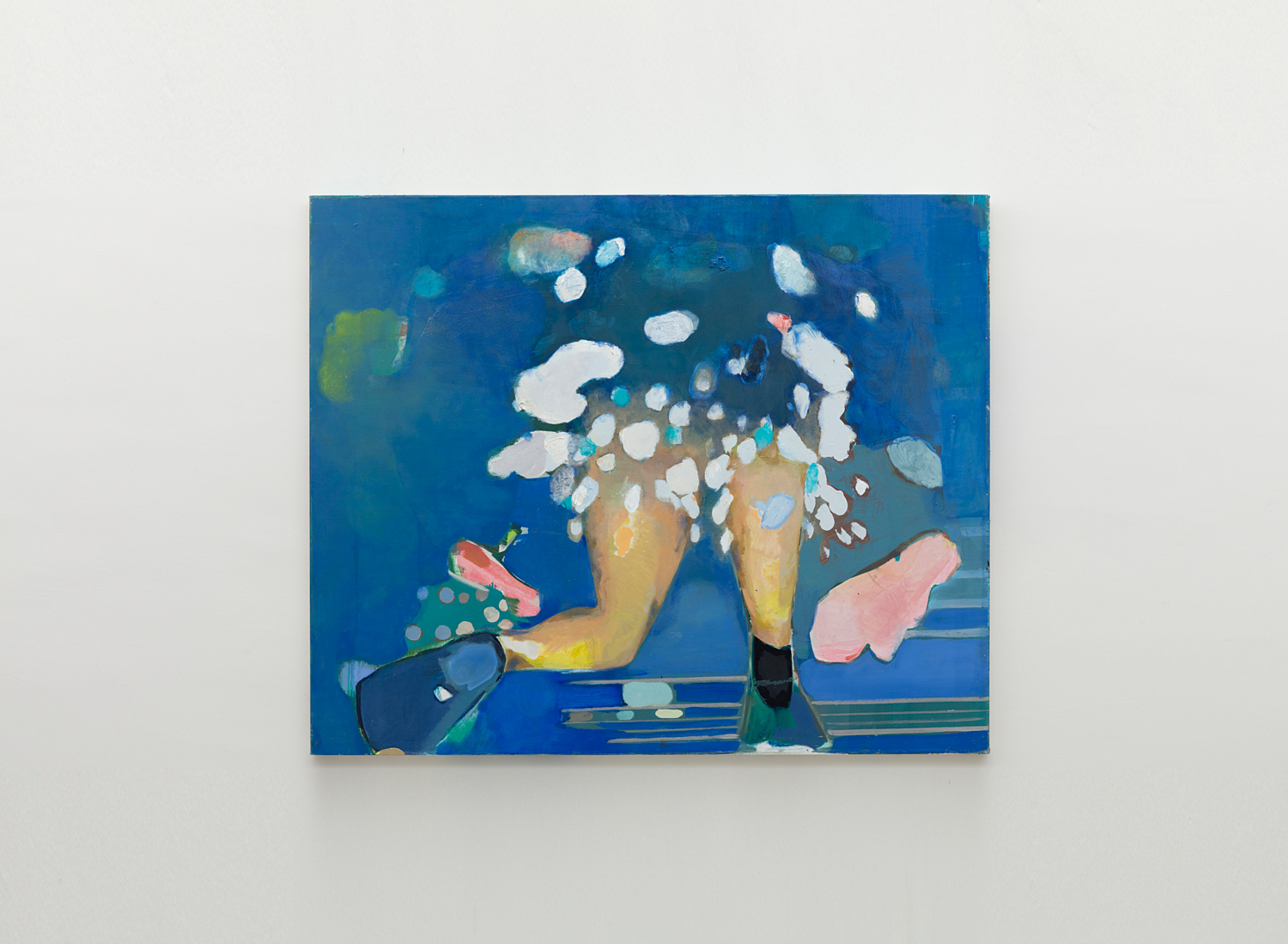 Cristina Canale
Mergulho, 2018
acrylic and oil paint on canvas
140 x 170 cm | 55.1 x 66.9 in
Friedman Benda
Bolotas Sofa by Fernando and Humberto Campana.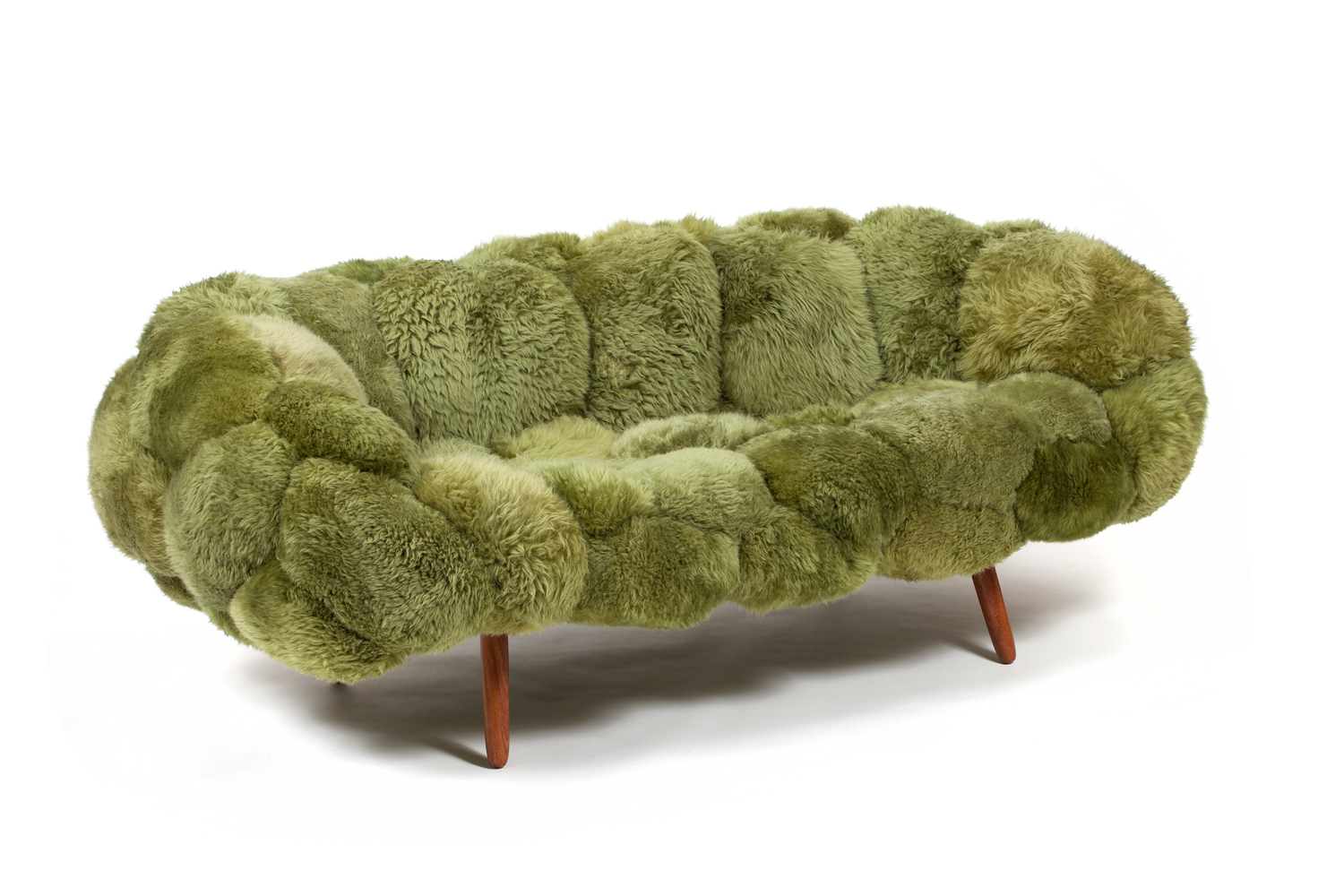 Fernando and Humberto Campana [Brazilian, b. 1961,1953]
Bolotas Sofa (Pistachio), 2015
Sheep's wool and Ipê wood
33.5 x 78.75 x 35.5 inches
85 x 200 x 90 cm
Edition of 8
Description: "The Bolotas Collection was initially inspired by stone walls but the name Bolotas came when the first prototype showed up to be soft and round like an acorn. We added cushions to bring an element of comfort to the design. The sofa is made with leather and the armchair is covered with lush sheep's wool." – Fernando and Humberto Campana, 2020
Gallery Contact: Jennifer Olshin, Partner – jennifer@friedmanbenda.com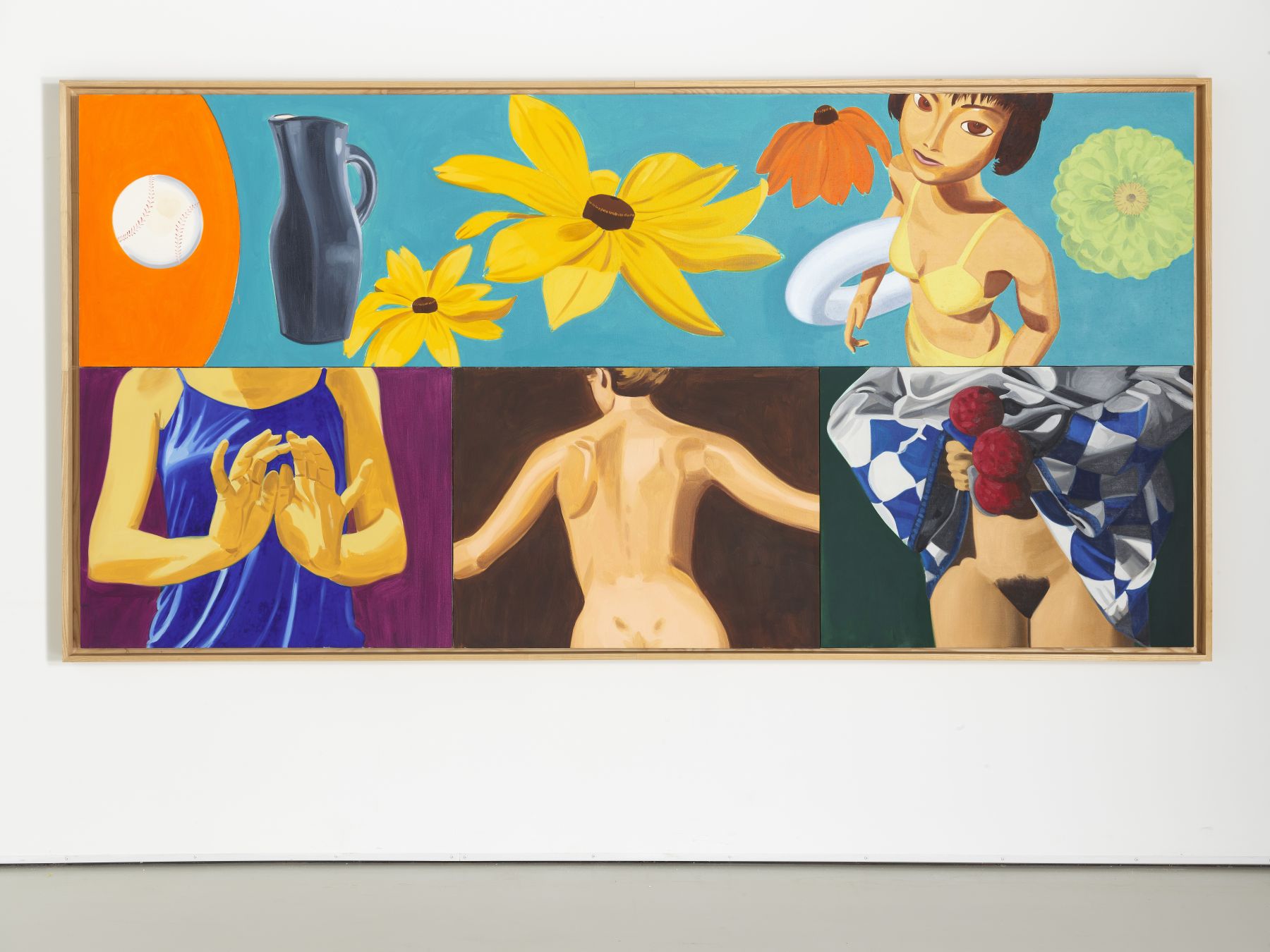 David Salle
Black Eyed Susan with Envy, 2002
Oil on linen
65.125 x 131.625 inches
165.4 x 334.3 cm
68.375 x 134.875 x 2.75 inches (framed)
173.7 x 342.6 x 7 cm
Next Post