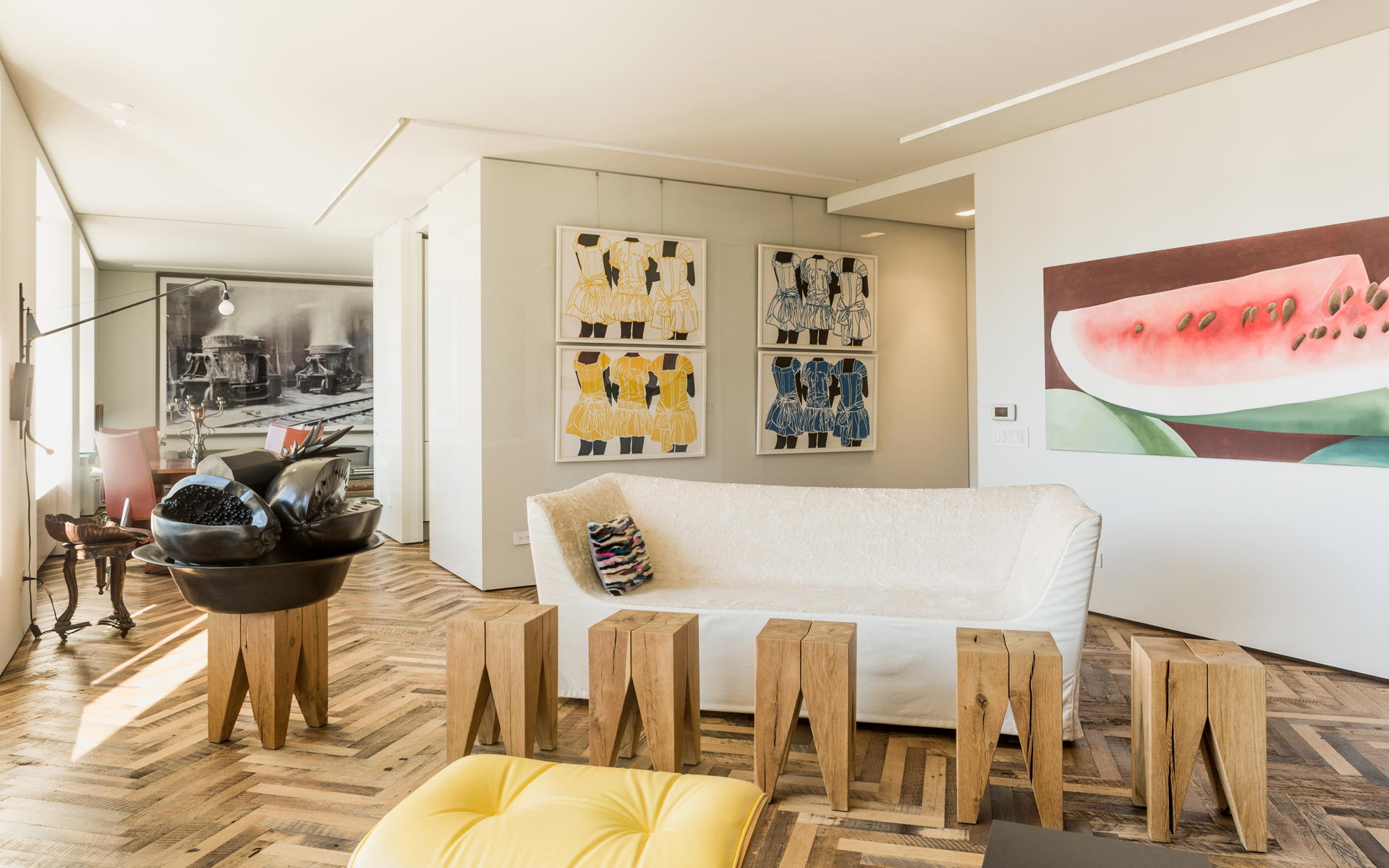 Leyden Lewis
Leyden Lewis bridges the worlds of art, architecture, design, and performance in his thoughtful, poetic design projects, including the show house kitchenette and pool bar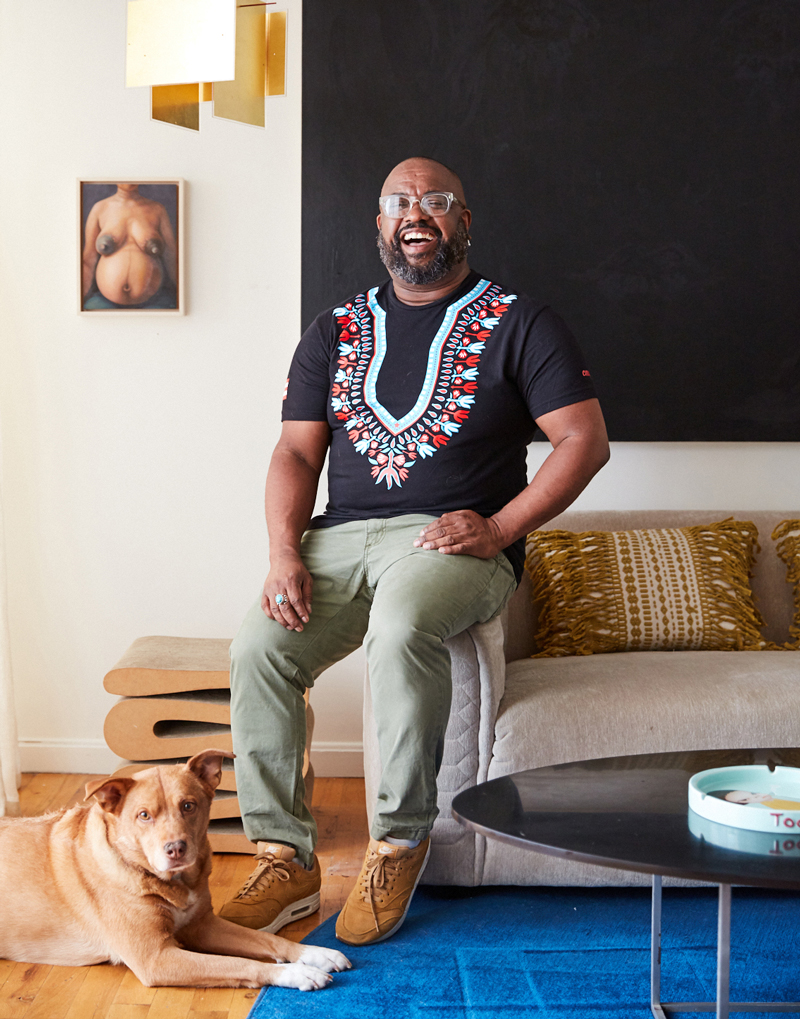 For the past 30 years, Brooklyn-based Leyden Lewis, founder of Leyden Lewis Design Studio, has been crafting poetic interiors for private residential projects as well as multi-dwelling buildings for real estate developers, commercial spaces, and institutional projects. Trained as an architect, Leyden draws on the culturally rich Caribbean heritage of Trinidad and Tobago, masterfully blending elements of classic European modernism.
Leyden is also passionate about art and regularly helps clients build their collections. "Joy and laughter fuel me. My sensitive nature allows me to see the beauty and potential in all aspects of life and to incorporate that into a multidisciplinary thought-practice," Leyden says of his design philosophy. "Through the process of creative alchemy, we bridge the worlds of art, architecture, design, and performance, often seen as distinct practices, resulting in environments that are timeless, poetic, and meaningful to our clients who unavoidably become our collaborators."
Currently in the works is a foundation building in Khartoum, Sudan, for the education of young women and a virtual immersive house with Black Artists + Designers Guild.
Hamptons style: "Style is a term we avoid in our studio. We approach the design of a home as a meeting of the minds with our collaborator clients, taking into account the architecture, location, and history of the house itself."
Beachside getaway essentials: "Oxidation and erosion. The beach is beautiful but corrosive. We take a wabi-sabi approach to our selection of materials, that in our opinion become more beautiful as they age, weather, and patina. We also don't try to control nature. For example, the likelihood of having sand in one's home on the beach is not something to fight. We make selections in materials and furnishings that welcome the outside inside."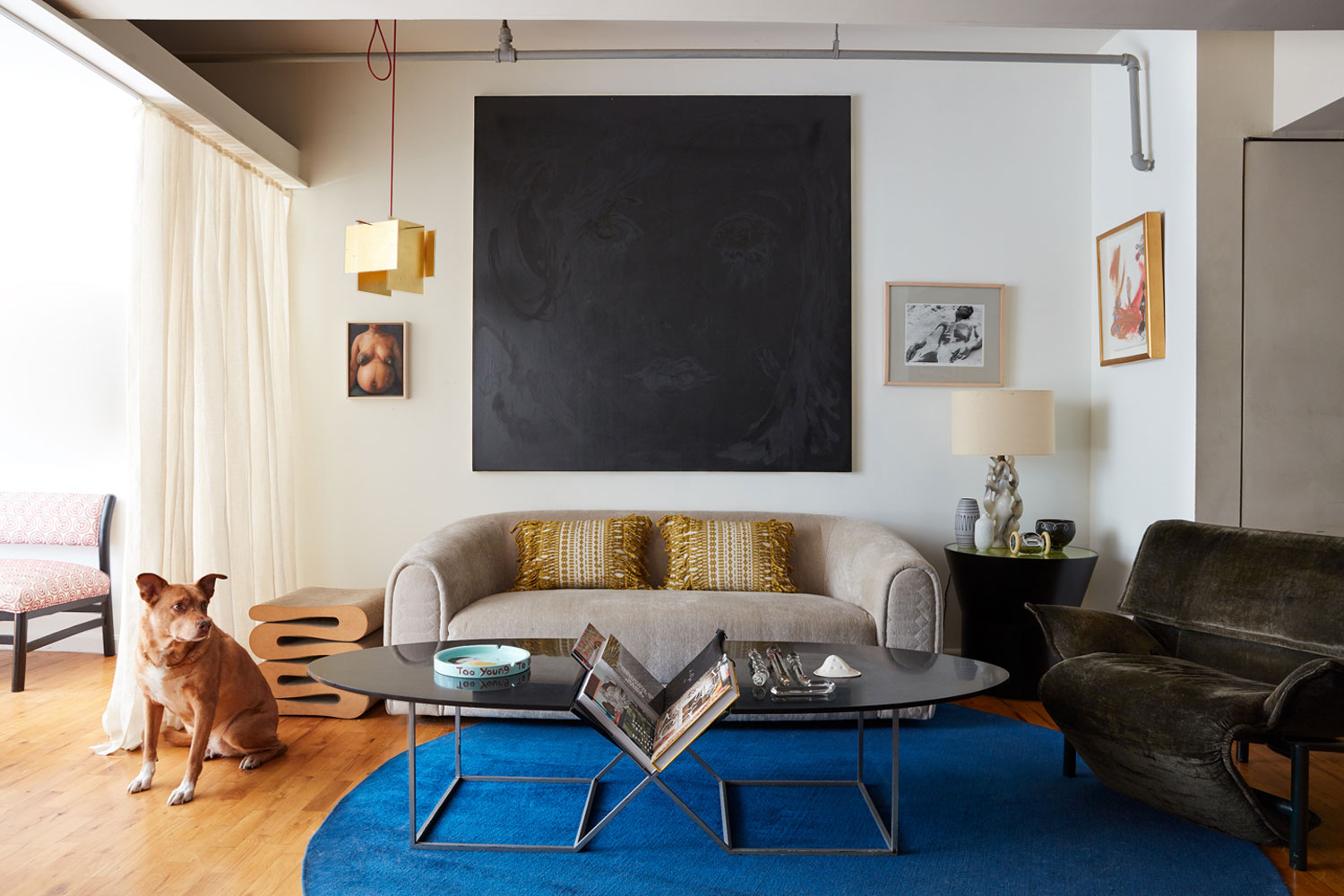 Favorite Hamptons design shops: "Rightly named by the New York Times a 'temple of midcentury-modern design,' Wyeth is a carefully curated collection of furniture, lighting, and accessories. I love Monc XIII. Sculpture in every form, it is where you will find beauty in every item, from the earthward to the furniture. Also, Gustavo Oliveri's is a wonderful boutique full of excellent 20th-century pieces."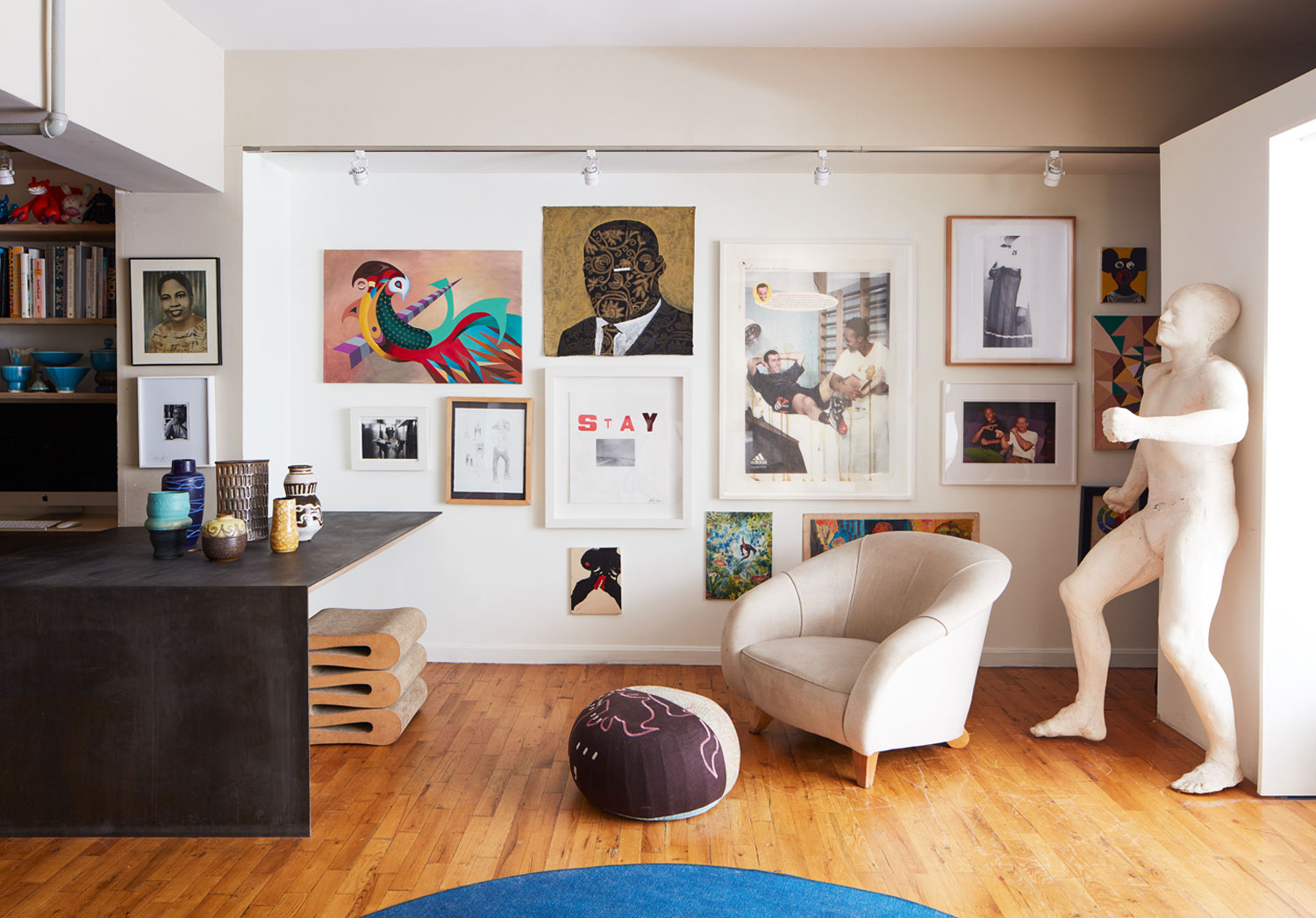 Hamptons inspiration: "The variation in architecture in the Hamptons illustrates the richness of its history: from the '50s salt box shack to the clean-cut modernist cube. I love the stories told through large migrations of summer-seeking New Yorkers and creative artists communities established by Jackson Pollock and Lee Krasner. Sag Harbor is also home to the oldest Black church on Long Island, St. David's A.M.E. Zion Church, which has been serving the local community for over 150 years."
Favorite Hamptons art venues: "I like to stop by Eric Firestone, a gallery that represents the long-standing migration of artists to Long Island."
Favorite East End restaurants: "The American hotel in Sag Harbor for its quaint ambience, historic building, and amazing food. Hampton Chutney for its Indian crepes—need I say more? The 1770 House is elegant, intimate, and delicious."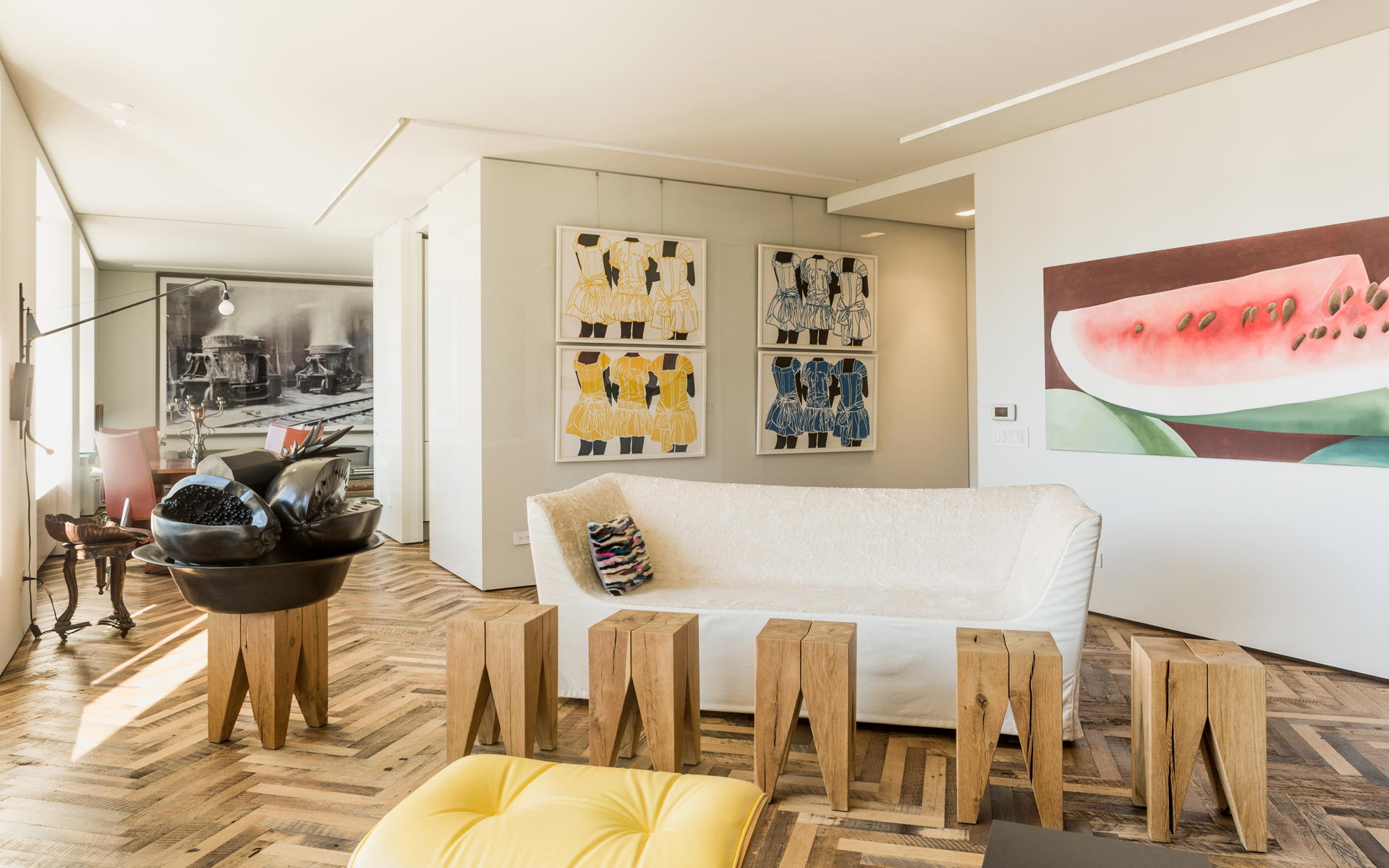 The Galerie House of Art and Design will kick off with a VIP event on August 5, with public viewings taking place from August 7 through September 6. Click here to view the full list of participating designers. 
Next Post