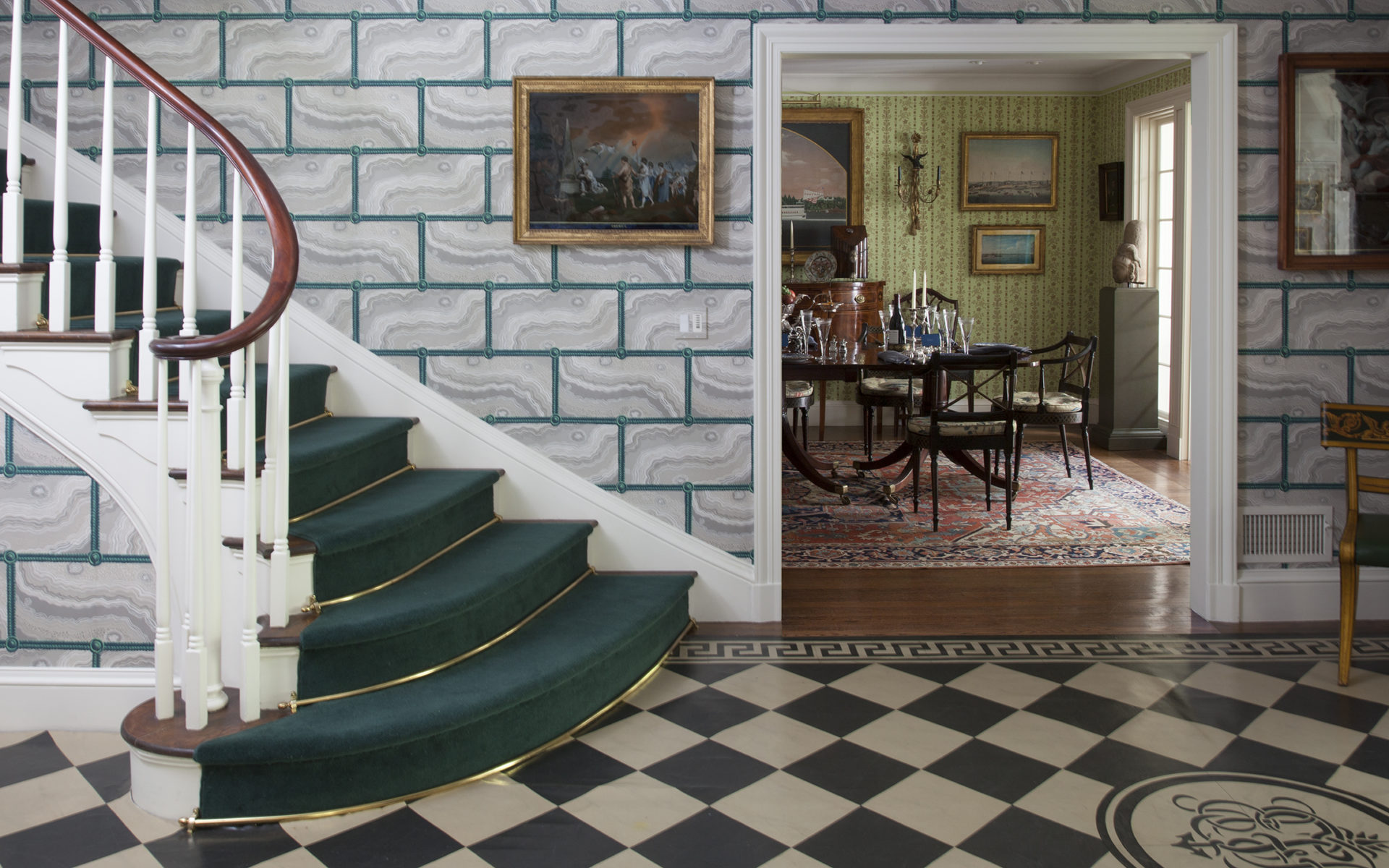 New Design Lessons from a Classic 19th-Century Decorating Book
Designer and decorative arts historian Thomas Jayne puts a modern spin on Edith Wharton and Ogden Codman, Jr.'s The Decoration of Houses
For a new book on decorating, interior designer and decorative arts historian Thomas Jayne took on a nearly insurmountable challenge: updating the classic 1897 book The Decoration of Houses by Edith Wharton and Ogden Codman, Jr. Fully aware of the magnitude of the task at hand, Jayne admits of the original, "It's not an overstatement to say it's the most important decorating book ever written."
When the book was originally released, Wharton had yet to publish any of her now-famous novels, such as The House of Mirth (1905), Ethan Frome (1911), and The Age of Innocence (1920). Her co-writer, Codman, was then just a fledgling architect. They had collaborated on her home in Newport, Rhode Island—but the book was long before his successes on the interiors of the Breakers in Newport, the Vanderbilt mansion in Hyde Park, and the east wing of the Metropolitan Club.
Jayne explains that they originally wrote The Decoration of Houses as a reaction to the decline of architectural importance in the designing of houses and the rising fad for interiors being overwhelmed with decorative objects and schemes. They wanted to create a manual on creating classic beauty as opposed to the nouveau riche glitz of the Gilded Age, and presented readers with a practical guide for achieving simplicity, balance, and beauty in their homes.
As a designer practicing today, Jayne relies on historical models that have been honed over centuries as the basis for the contemporary homes he creates. "There are a lot of people that decorate out of intuition and not knowledge of historical principles and examples," says Jayne.
Over 100 years later, Classical Principles for Modern Design (The Monacelli Press, $50), co-authored with Ted Loos, asks which of the rules they set forth still apply and how can others be tweaked for modern living. Following the chapter organization of the original book, Jayne takes the reader through topics such as walls, doors, windows and curtains, and ceilings and floors, stressing how these fundamental rules are still important today.
Drawing on historical advice literature as inspiration, he says, "I've always liked old advice and etiquette books. There's often some grain of truth even though it might seem ridiculous and out of date." Here, Jayne shares some of the modern-day advice he offers in his book.
CEILINGS
WINDOWS
BEDROOMS
HALLS AND STAIRS
COLOR
Classic Principles for Modern Design is available on January 13, 2018.
Next Post