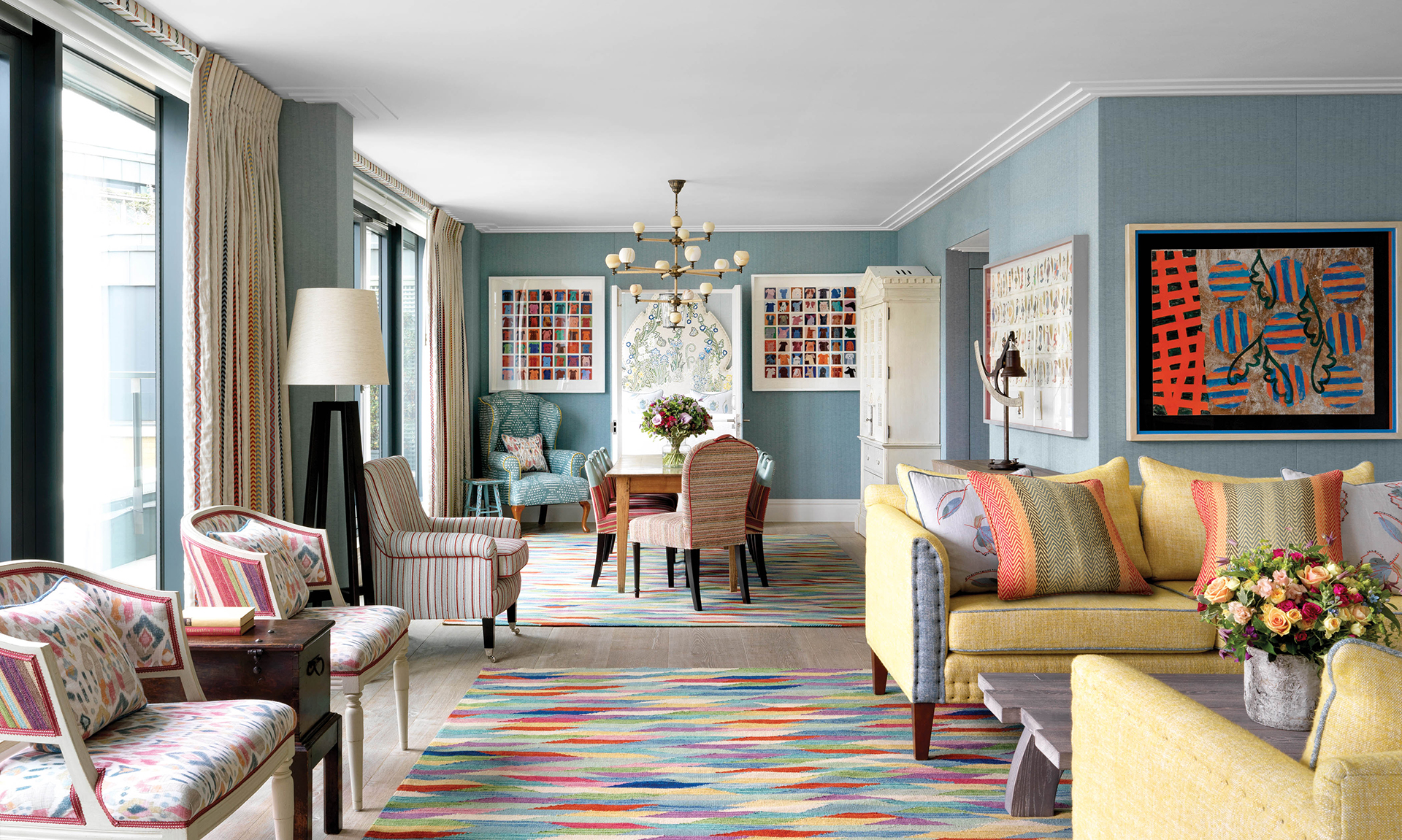 Kit Kemp Unveils Colorful Collaboration with Annie Selke
Each known for their pattern-rich creations, the two designers introduce an exciting collection of textiles and rugs influenced by Kemp's favorite destinations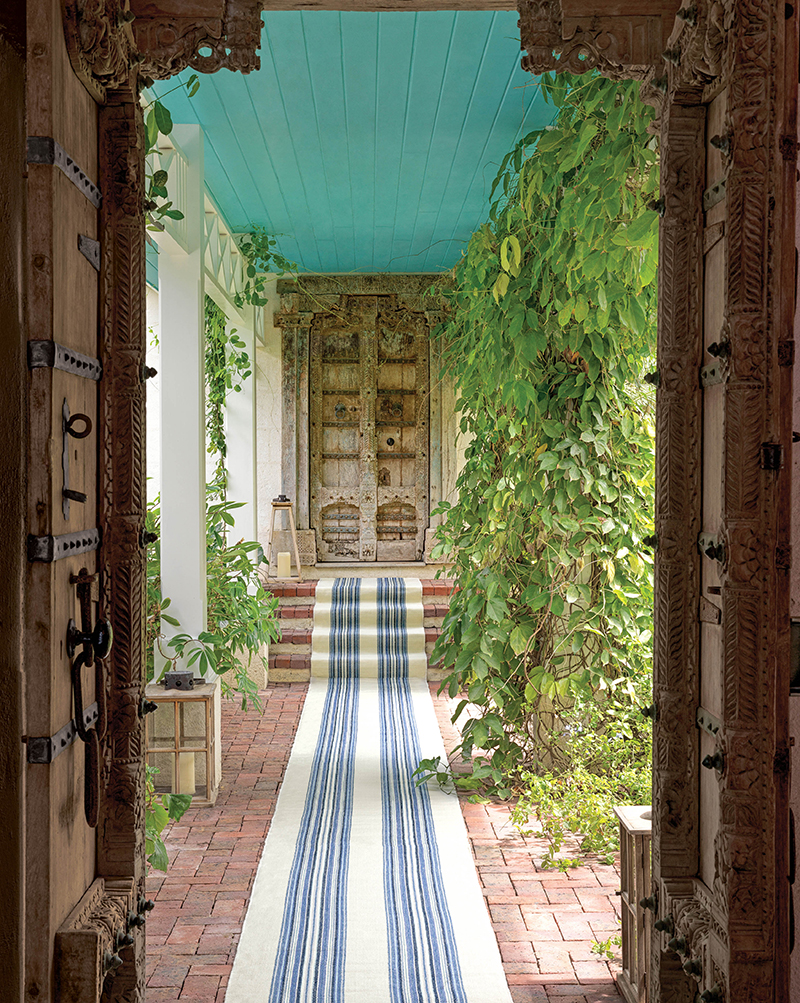 Each synonymous with colorful, pattern-rich creations, Firmdale hotelier Kit Kemp and homewares designer Annie Selke debuted a new collaboration that's as vibrant and jaunty as one could imagine. Introduced at Kemp's Whitby Hotel in Manhattan, the lifestyle collection of rugs, bedding, and home accents draws inspiration from London, New York, and Barbados.
"Barbados is wild, lovely bright colors and it's really joyful, lifts the mood, and spices up your life," says Kemp. "New York is much cooler, much more subtle—it's like barefoot elegance in a concrete city. The London collection is based on Bloomsbury colors."
Featuring 50 unique styles, the array marks a dream partnership for Selke. "I have always traveled a great deal for work and decided a long time ago that every night away from home should be uplifting and, when possible, inspiring. Kit's hotels are the first that made that wish come true," states Selke. "This collection embodies the magic of Kit Kemp and the transformative spaces and experiences she creates."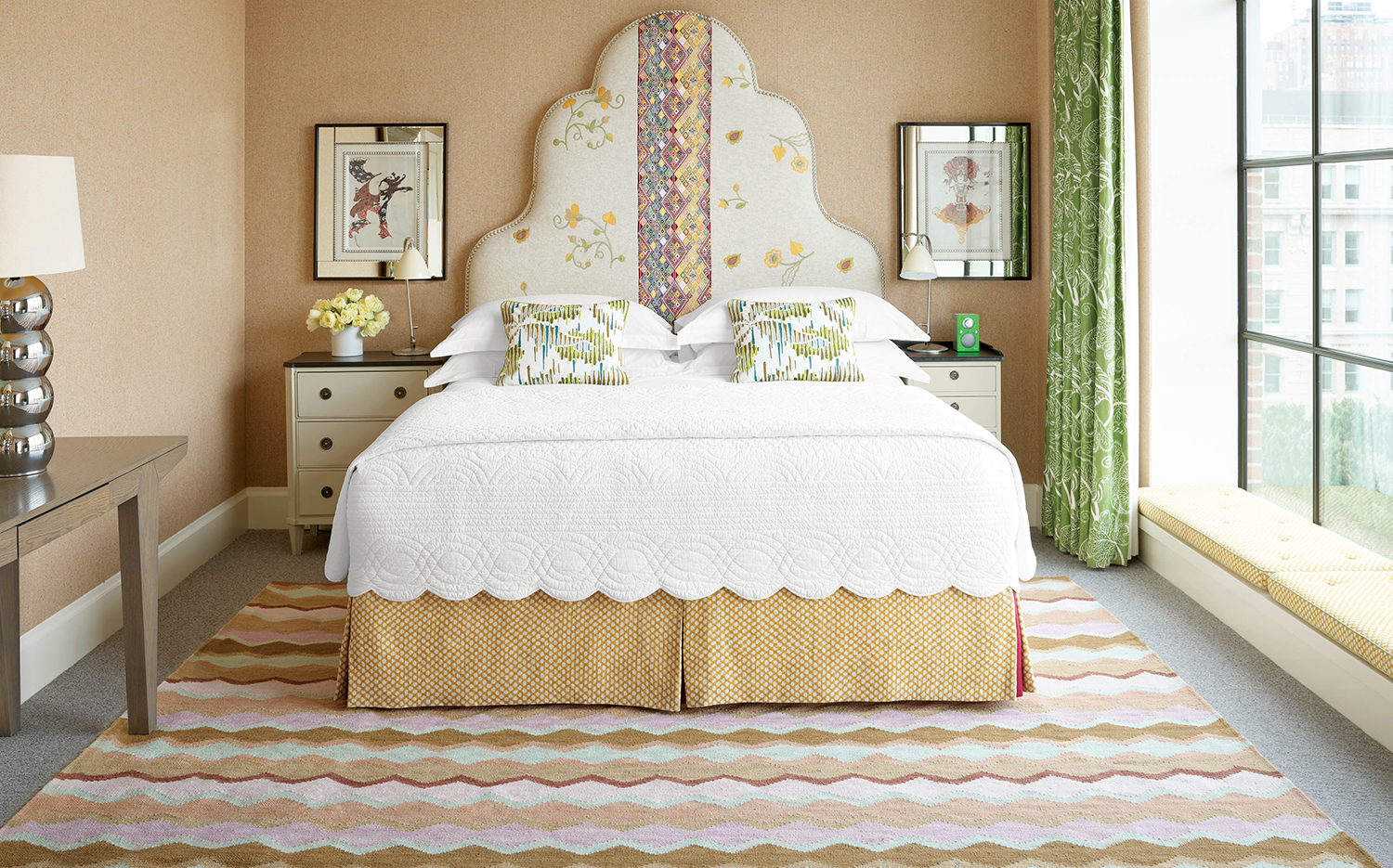 First introduced in 2020, the women connected over a similar decisive work style and a shared love of color. "The three collections have a slightly different palette," says Kemp, whose team worked with Selke's design group over Zoom to create Boogie Board's zippy embroidered pillows, the tribal pattern of the Jelly Roll rug, and the rainbow stripes of the Hotline floor covering. "I'm hopeless at remembering faces, but I can carry some colors."
Kemp would start with a painting, then Selke would suggest a small tweak, like rendering the painterly Lily Pond rug in a striated thread, that would take the work to dynamic next level. (The resulting floor covering is so enchanting, both designers have already installed a Lily Pond rug in their home.) "That's what makes the difference and that's what makes the rug really work," Kemp tells Galerie.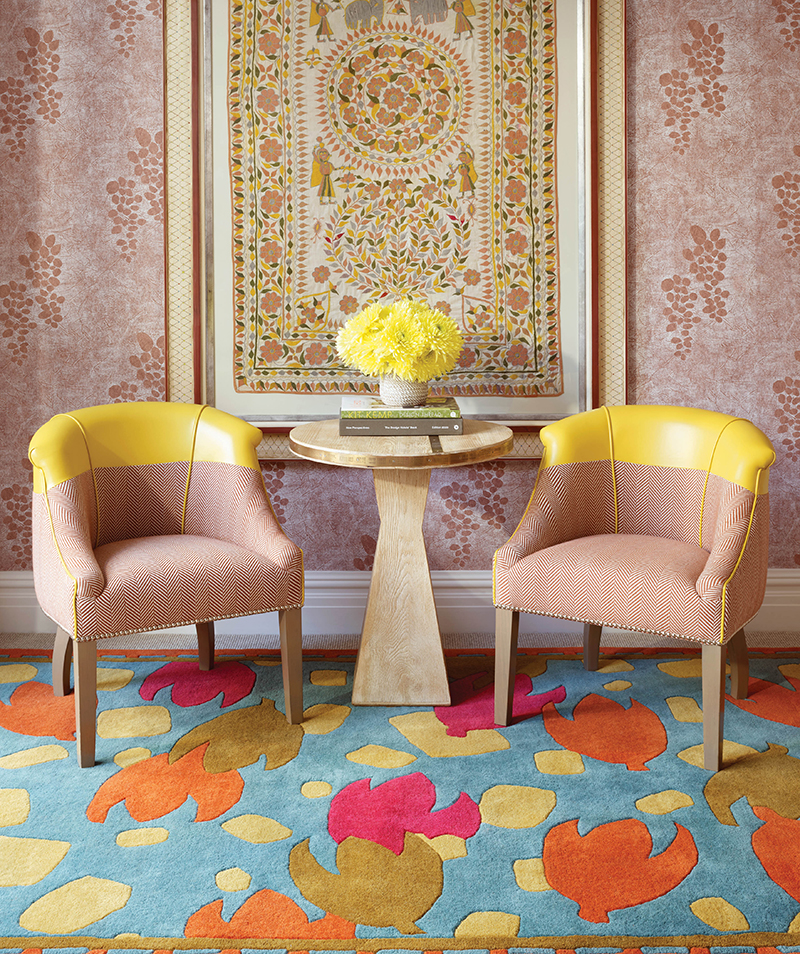 While many styles, like the punchy Arrows, geometric Safety Net, and Matisse-like Graphic, are defined by their solid forms of hue, others such as Dew Pond take a more watercolor approach. "That's the dip-dyed yarn; it just adds a lot of depth," says Selke. "If you have a flat color, it's a very different animal."
A spirit of playfulness carries throughout the array with style names like Jelly Roll, Happy Go Lucky, and Nip Tuk. "We've used so many different techniques," says Kemp, nodding to the P.E.T. indoor/outdoor rugs, which are crafted from recycled plastic bags. "I thought I'm not sure I want to do that because my love is for natural linens, natural wools, natural cottons, but in fact, I've just turned around so completely because they feel good, they keep their color."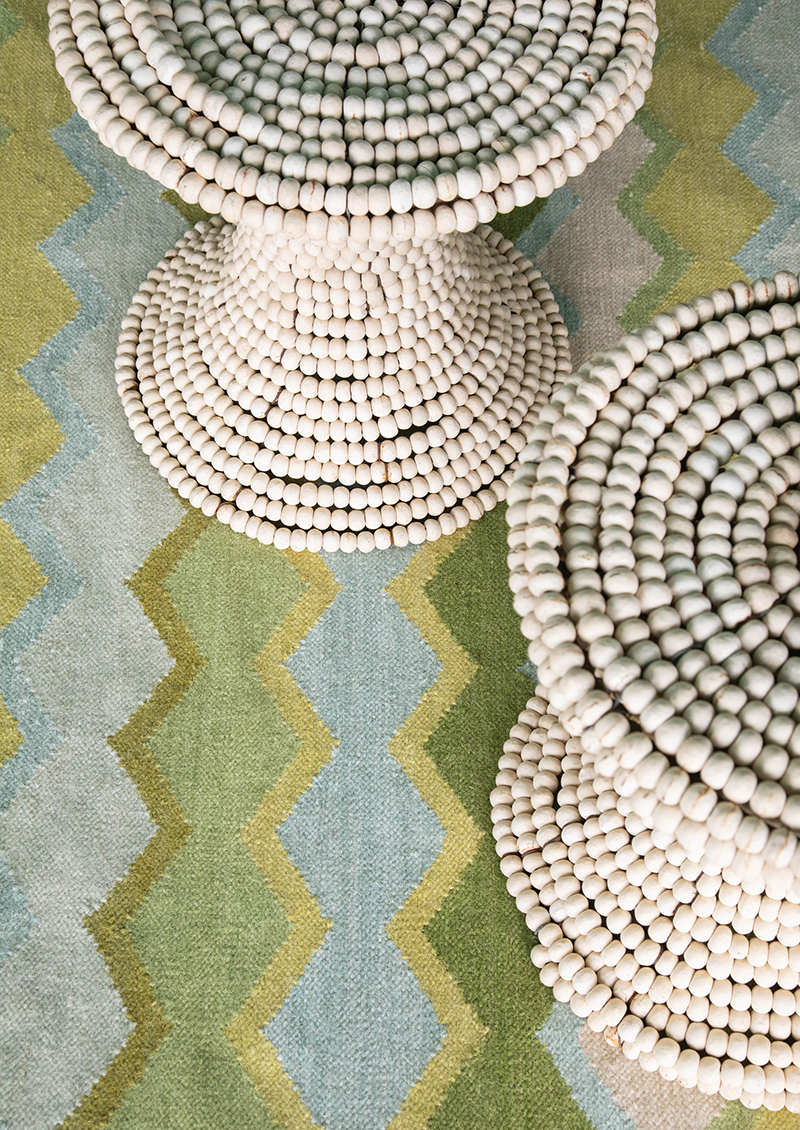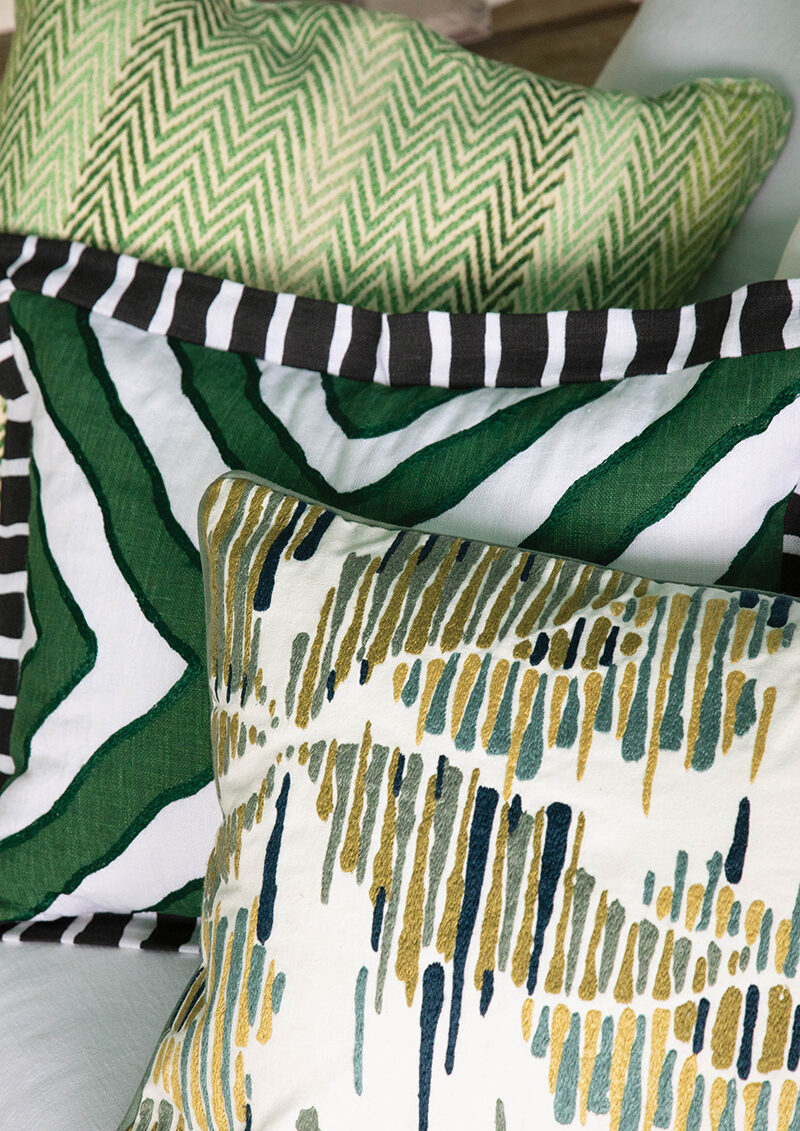 And while this initial offering marks Kemp and Selke's first collaboration, it's most certainly not their last with ideas for tabletop, apparel, and more already percolating. "People will be more adventurous with tabletop than they will with rug, but I think people are ready," says Selke. "Dividing it into New York, London, Barbados, it allows us to channel all of Kit's happy places."
"We are known for adding character and style to interiors to make rooms look magical and sing," declares Kemp. "The opportunity to work with Annie Selke gives us a chance to create rug collections and lifestyle products for wherever in the world you live… I think we can all do with a good splash of British eccentricity and style."
Next Post