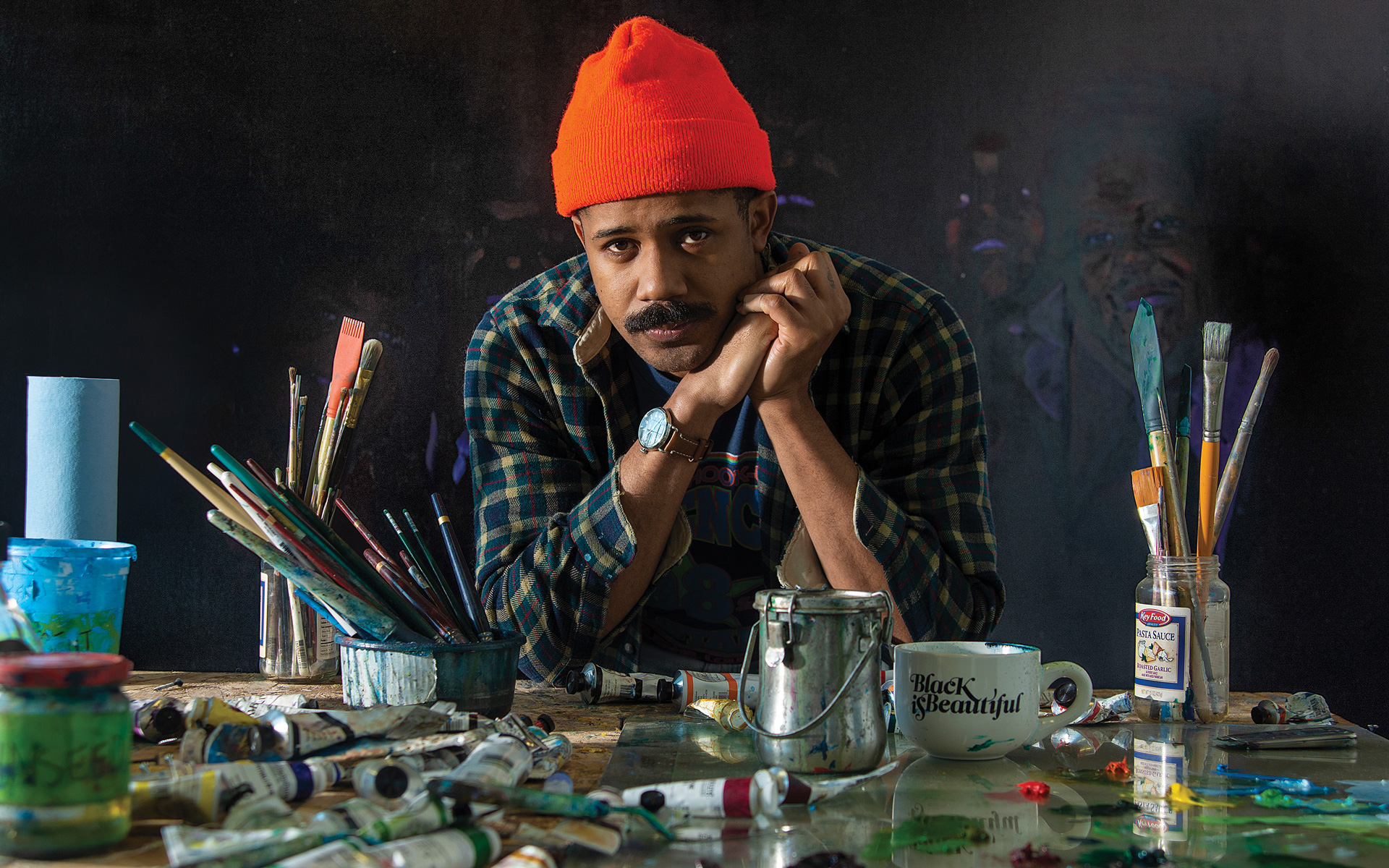 Artist Kevin Brisco Jr. Makes New York Solo Debut at Albertz Benda
The Memphis-born talent's previous career as a lighting technician informs his ethereal style, reflected in paintings on view starting October 13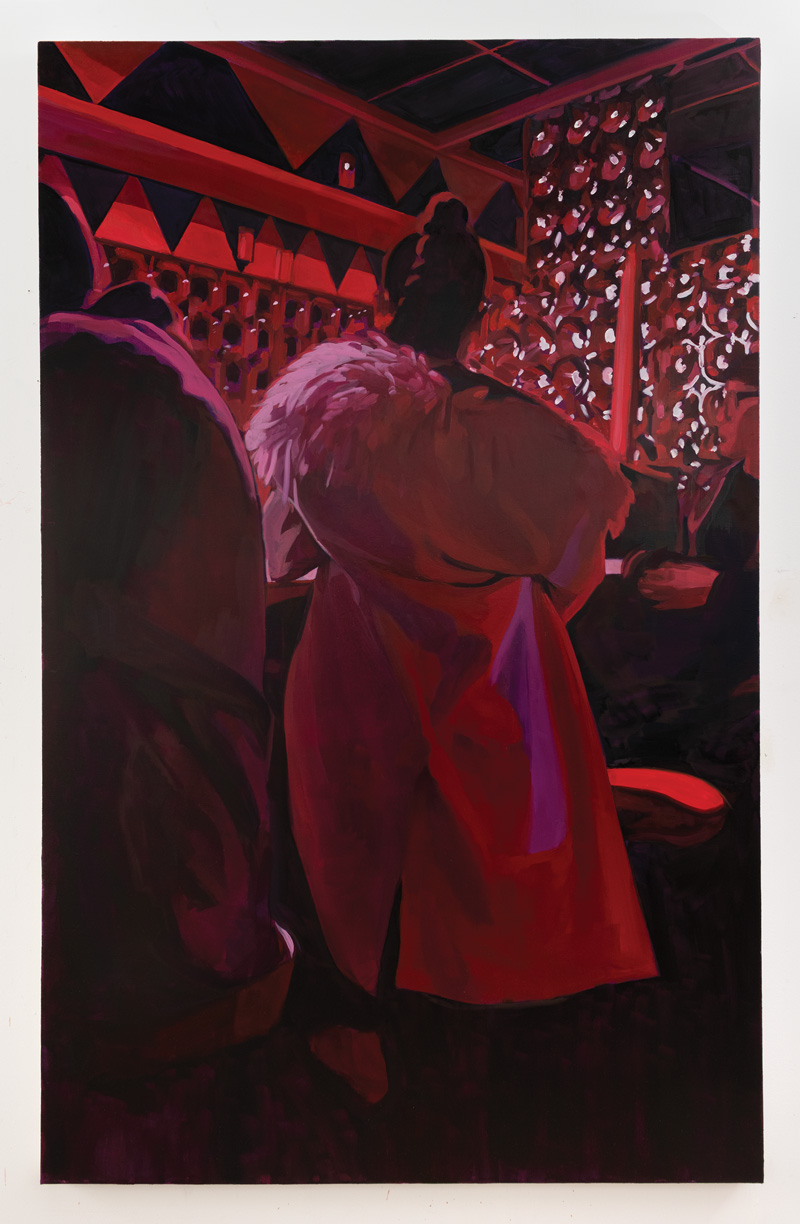 Serving as a light technician on film sets in New Orleans exerted a life-changing influence on Kevin Brisco Jr. "The emotional weight of lifting an 80-pound cable in a sugarcane plantation was a moment of epiphany," says the Memphis-born artist, who worked for four years on television shows such as NCIS: New Orleans and the Oprah Winfrey Network's Queen Sugar before enrolling in Yale University's MFA program in 2018. "My curiosity led to a very different path, revealing what a source of light can do."
At Yale, Brisco began rendering figures in dimly lit settings, capturing them emerging from or withdrawing into the shadows. In October, his striking experiments with illumination on canvas will go on view in his New York solo debut, "Footsteps in the Dark," at Albertz Benda gallery.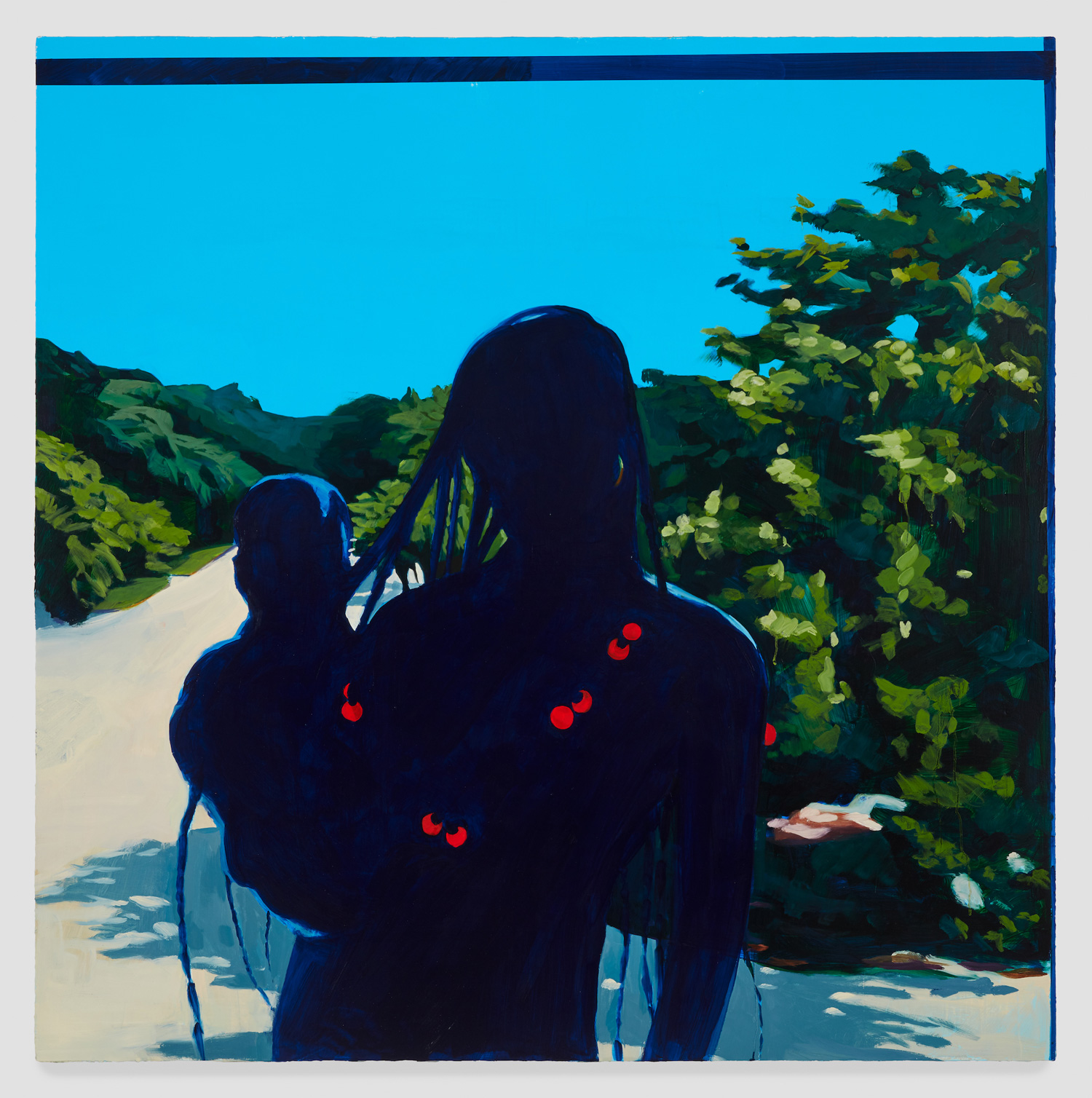 "Subjects shrouded in darkness speak to my questioning of this moment"

Kevin Brisco Jr.
For the painter, who now lives in Queens, New York, the absence of light is a commentary on the current demand for Black figuration. "Subjects shrouded in darkness speak to my questioning of this moment, which sometimes feels dubious in terms of the expectations on artists to produce a particular kind of work," says Brisco, who signs a contract with each of his sitters to ensure they retain a 10 percent stake in the painting, including any potential future resales. "I've been dabbling with the question of what the sitter's face, history, and body entail, especially when they're circulated through an economy."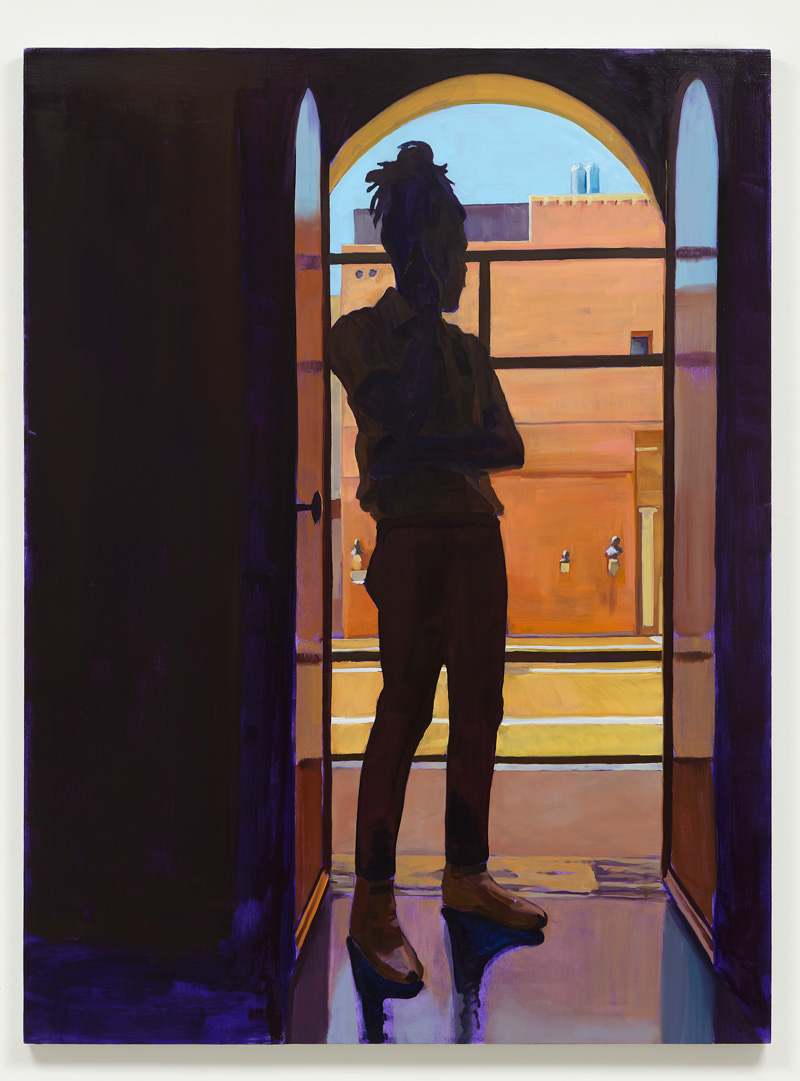 On the heels of a 2021 series in which Black figures are rendered in near total darkness, his new suite includes a still life of flowers glowing with a nocturnal blue and a life-size painting of a woman in an ornately decorated bar, awash in a moody red hue. "Many artists have paid deep attention to what is happening in dark spaces," says Brisco, who is following in the footsteps of other painters who have been drawn to darkness for its promise of narrating the unseen, ranging from Caravaggio and John Singer Sargent to contemporary talents Chris Ofili and Lorna Simpson. For Brisco, what has been illuminated is always shifting. "I have pitch-black paintings about a search for intimacy and bluer works about the precariousness of daylight—my intention is to undo those assumptions about what is light or dark."
A version of this article first appeared in print in our 2022 Fall Issue under the headline "Bright Lights." Subscribe to the magazine.
Next Post