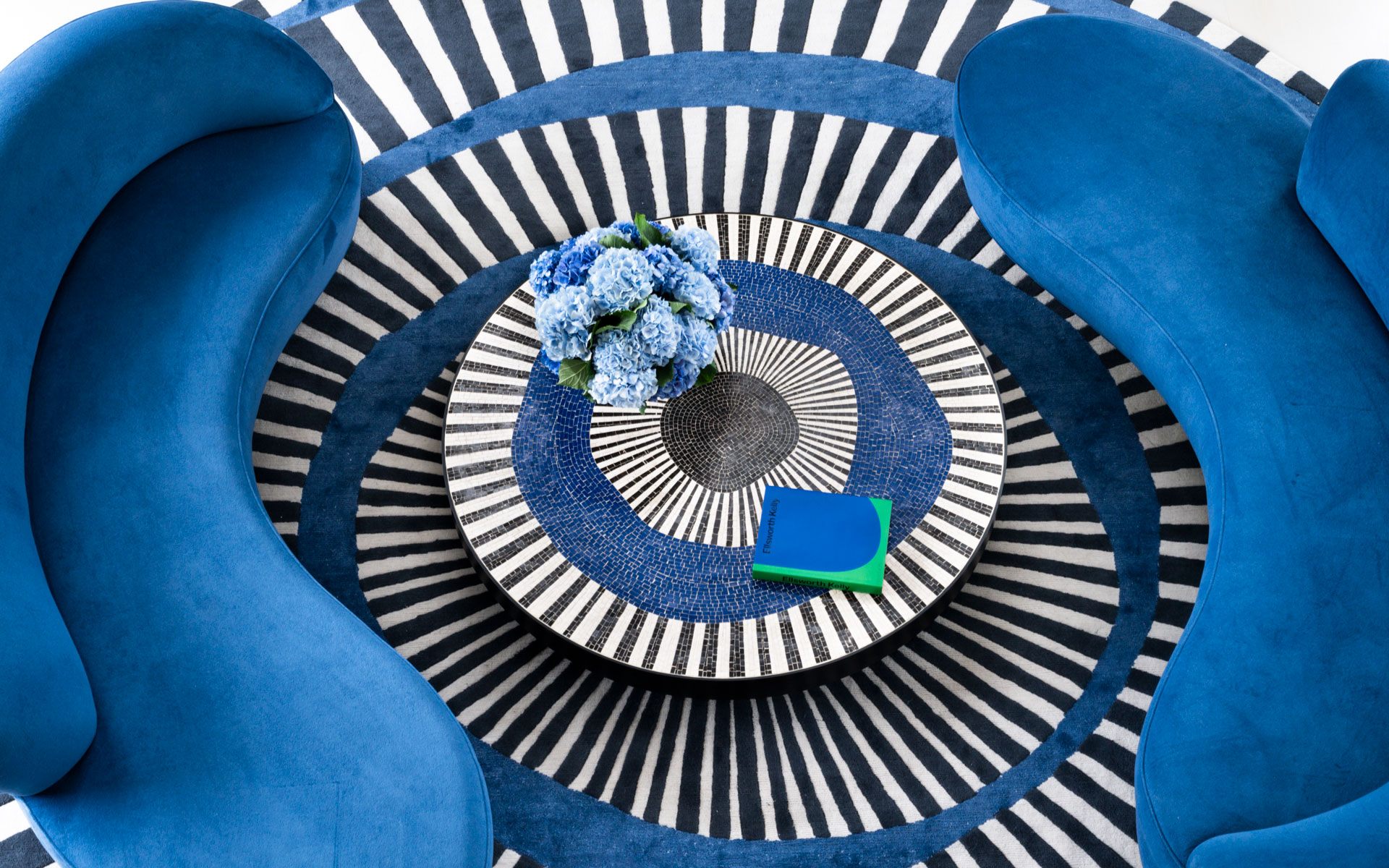 Kelly Behun's Sophisticated Indoor-Outdoor Furniture Is a Market Disruptor
Featuring unusual silhouettes inspired by Bugatti and Gaudí, the line is the Invisible Collection's first offering from an American designer
For interior designer Kelly Behun, the best way to bring fresh energy to a space is by incorporating pieces unlike anything ever seen before. To do so, the New York talent frequently commissions unique furnishings and turns to companies like the Invisible Collection, a tightly curated marketplace that exclusively sells custom works by leading designers and architects. It is not surprising, then, that the company's London-based cofounders, Anna Zaoui and Isabelle Dubern Mallevays, who share Behun's artful eye and quest for originality, tapped her to create her first collection of outdoor furniture, launching on their site on July 15.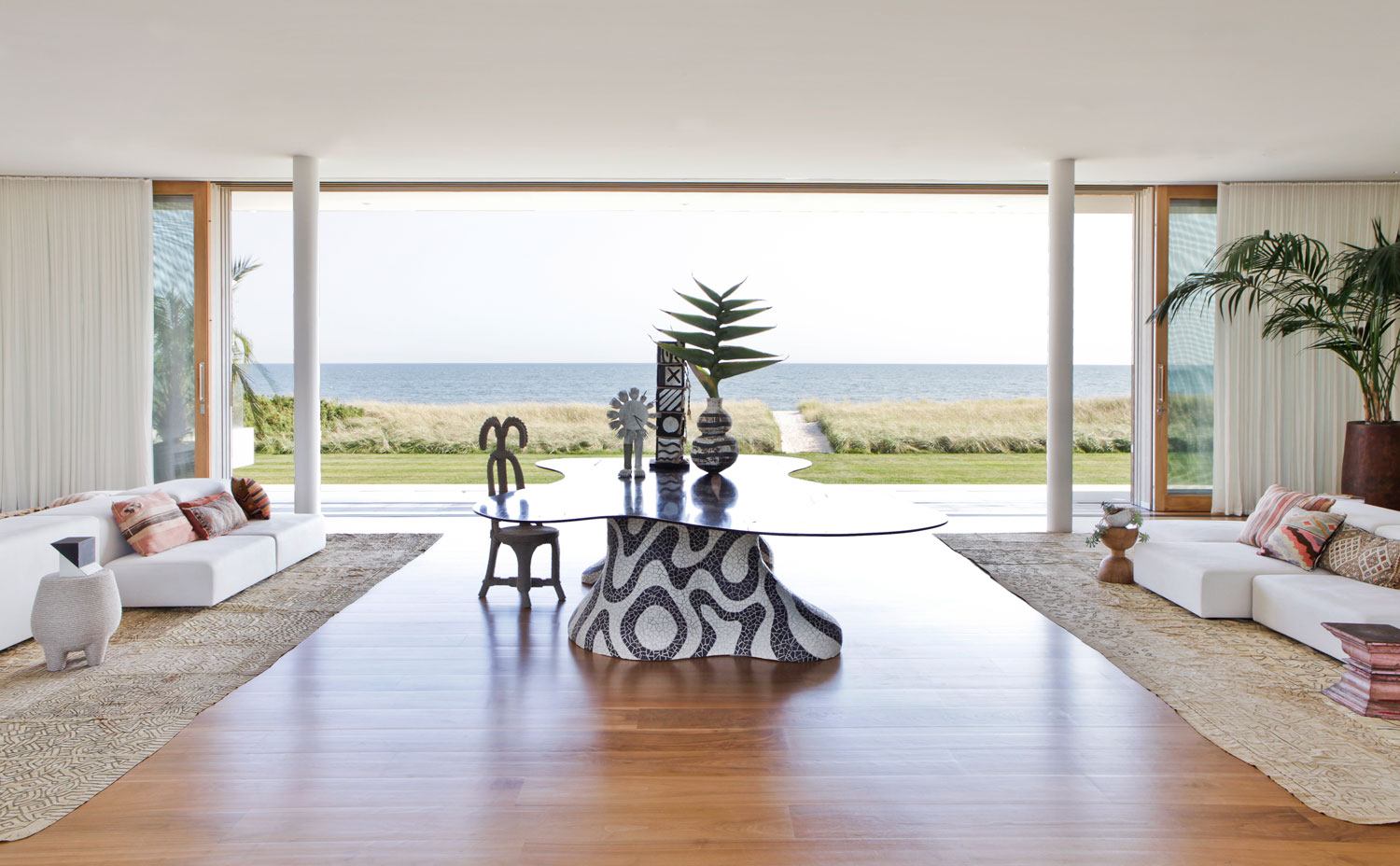 Calling Behun's ideas "mind-blowing," Zaoui was enchanted by the designer's ability to realize her distinct vision in novel, sculptural forms that work indoors and in the natural environment. "Kelly has an incredible mind that I found is almost infinite," she tells Galerie. "What we usually see are very contemporary or traditional pieces in metal or teak but nothing with such design. For me, it's indoor furniture going outdoors."
"I always imagine all the pieces in a room coming together like a conversation at a dinner party"

Kelly Behun
On top of being the Invisible Collection's first American designer, Behun feels honored to also be working with another women-owned company. "I first came to know Anna and Isabelle as a client. When you search the very wide-ranging offerings that they have from different designers, the edit is so thoughtful," she tells Galerie. "There are not a lot of places where you can shop for your whole house and it doesn't feel like you've gone to one showroom or gallery."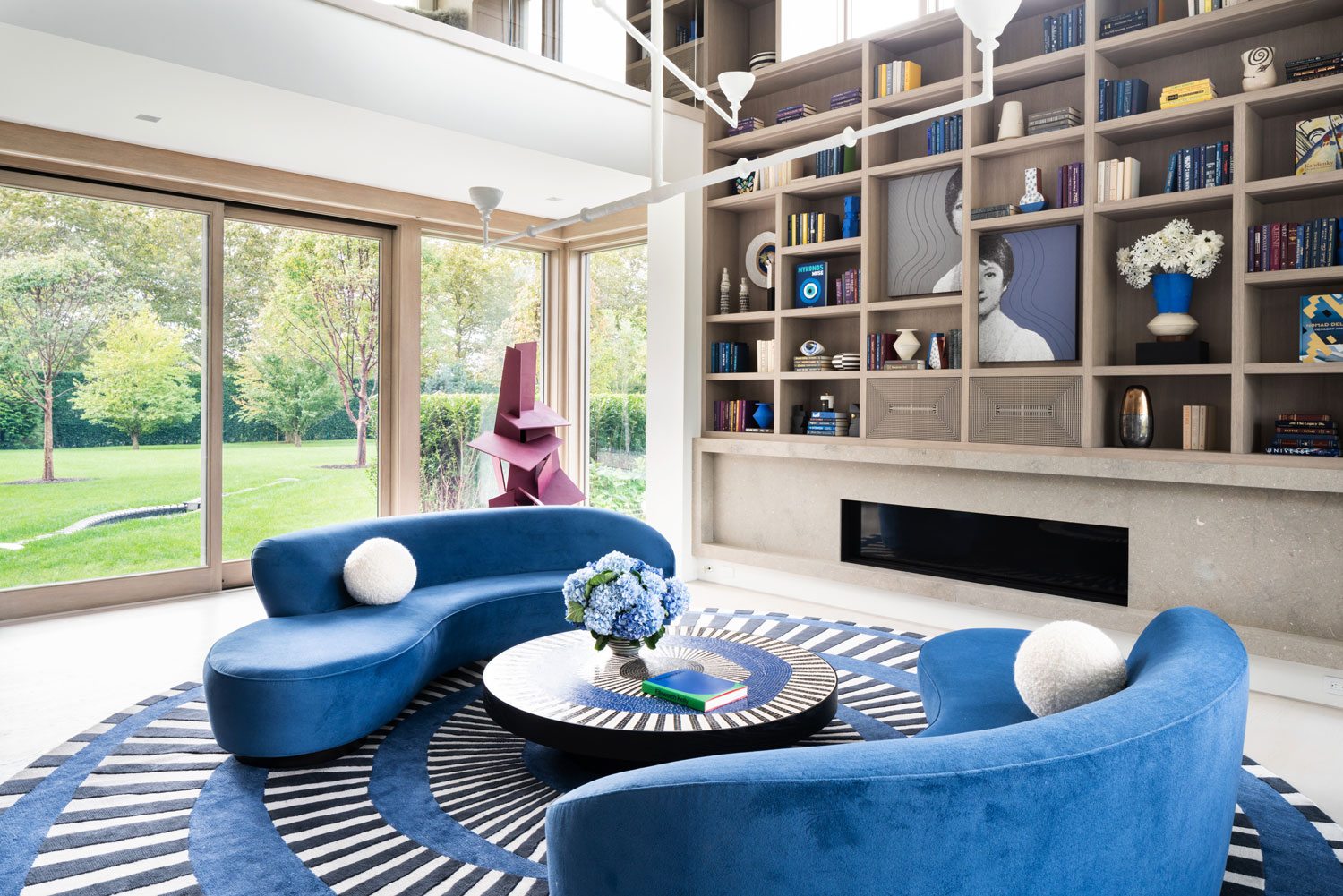 It's that eclectic mix, coupled with her distinct approach to shape and scale, that define Behun's edgy-meets-elegant aesthetic. "I always imagine all the pieces in a room coming together like a conversation at a dinner party," Behun says of her design philosophy. "You don't want every guest to be an extrovert or shy and introverted. It's when you get that right balance that you have the most wonderful and successful party."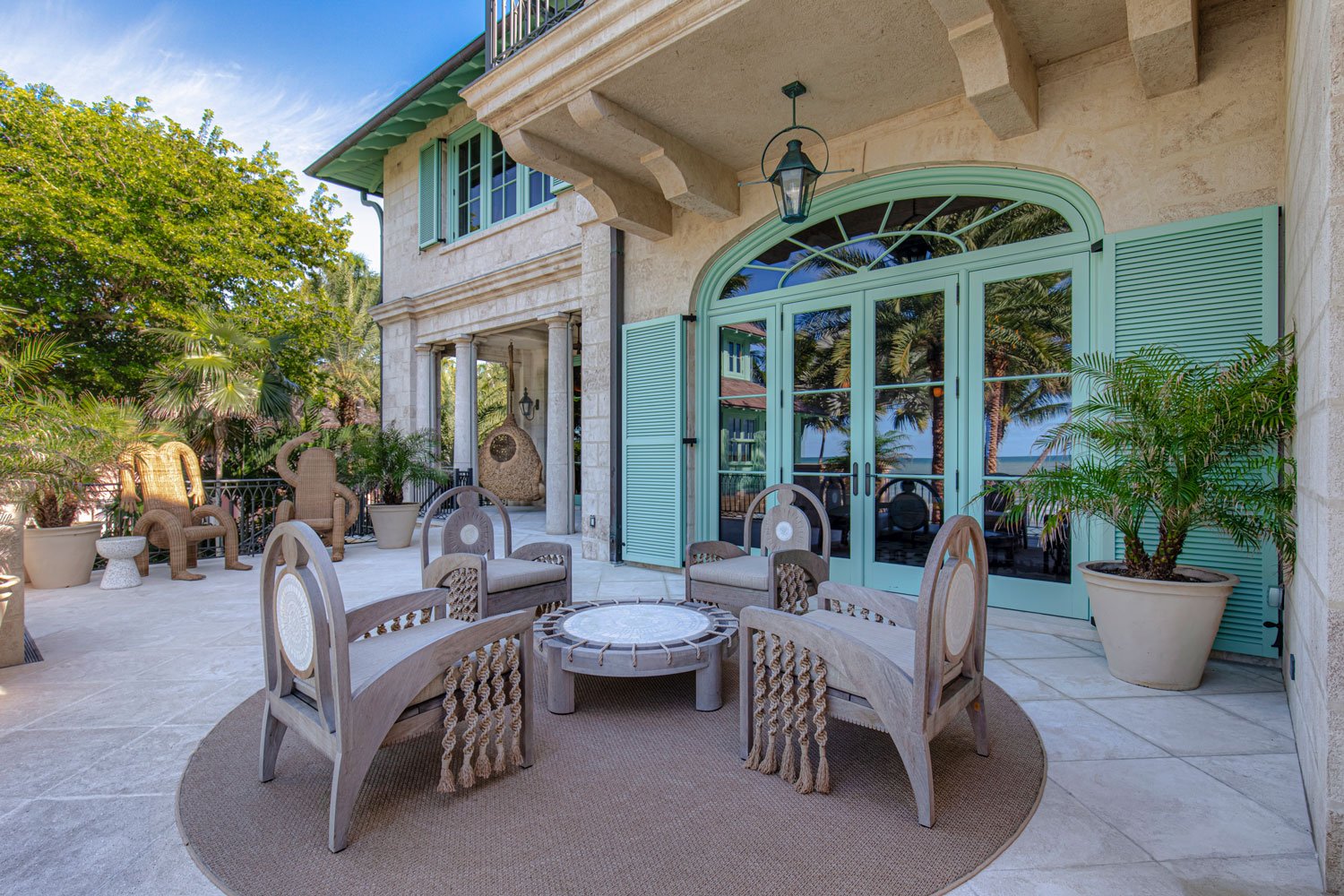 The pieces in Behun's first outdoor furniture collection reflect this combination of more modest, streamlined creations and those that are true statement makers. Oak and bleached mahogany form the base of many works whose durable materials make them indoor- and outdoor-friendly, a trait Behun's clients are increasingly requesting. Italian designer Carlo Bugatti was Behun's chief inspiration. "I look at his furniture, and it still feels so otherworldly. There is nothing for a century that even vaguely looks like it," she says. In homage to Bugatti, Behun incorporated rope and detailed carvings in chairs and tables throughout her collection.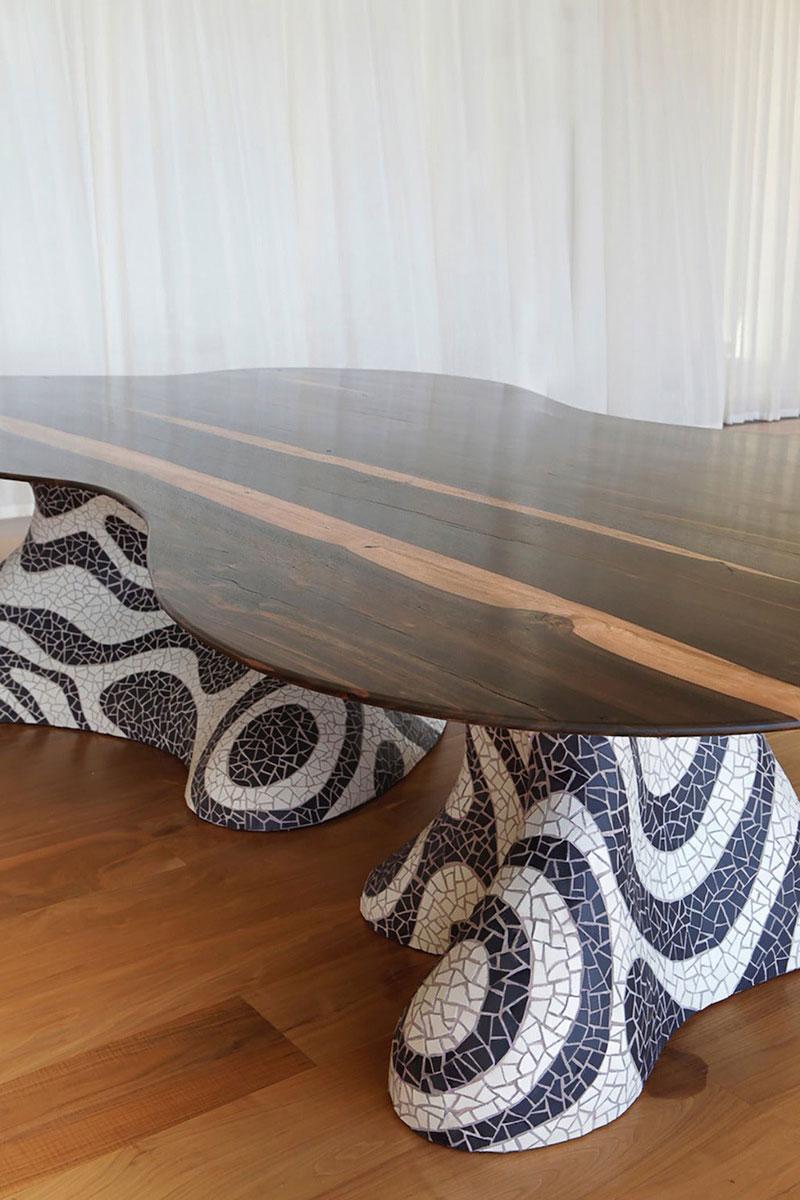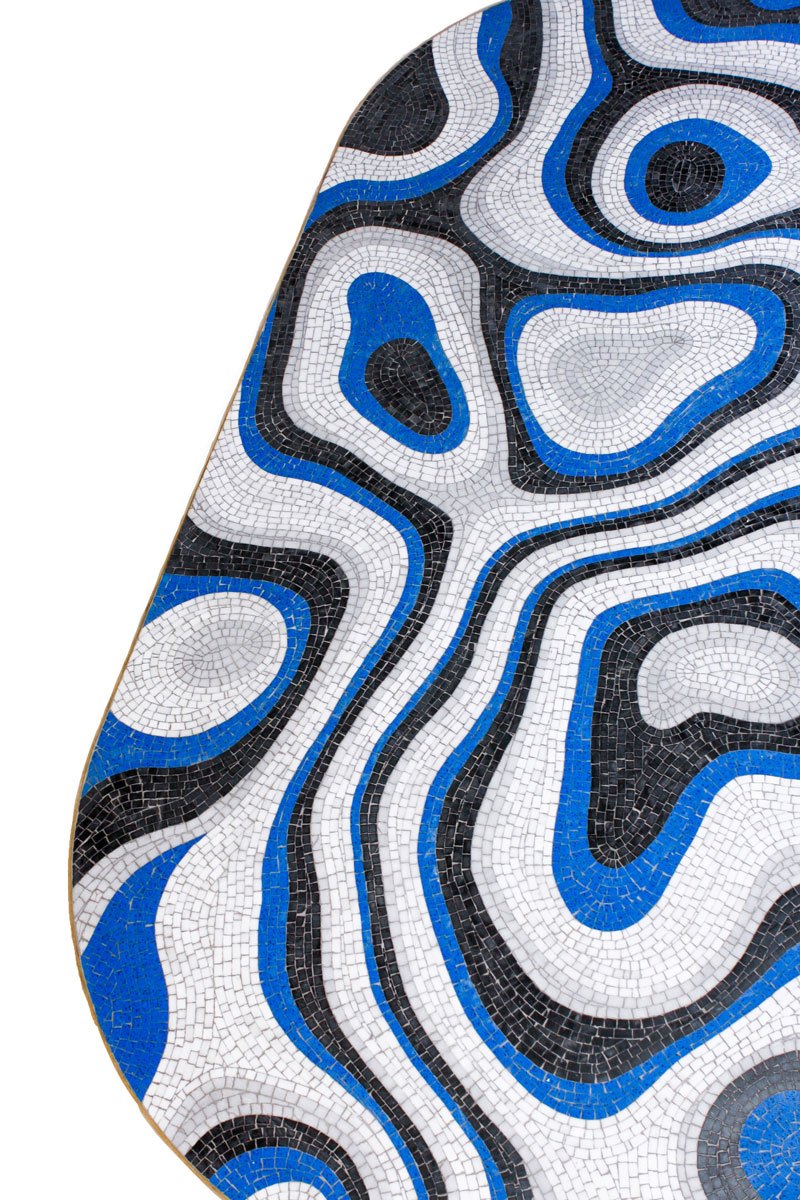 The mosaics in Behun's line also recall Catalan architect Antoni Gaudí. "Visiting Park Güell in Barcelona was life changing for me. Gaudí's use of mosaic tile was so exuberant and fresh," says Behun, adding that often people associate the medium with stately designs in palatial homes or churches. "You can use mosaic tile in a way that isn't quite so formal, and you can get fairly nice definition of detail because the pieces are very small."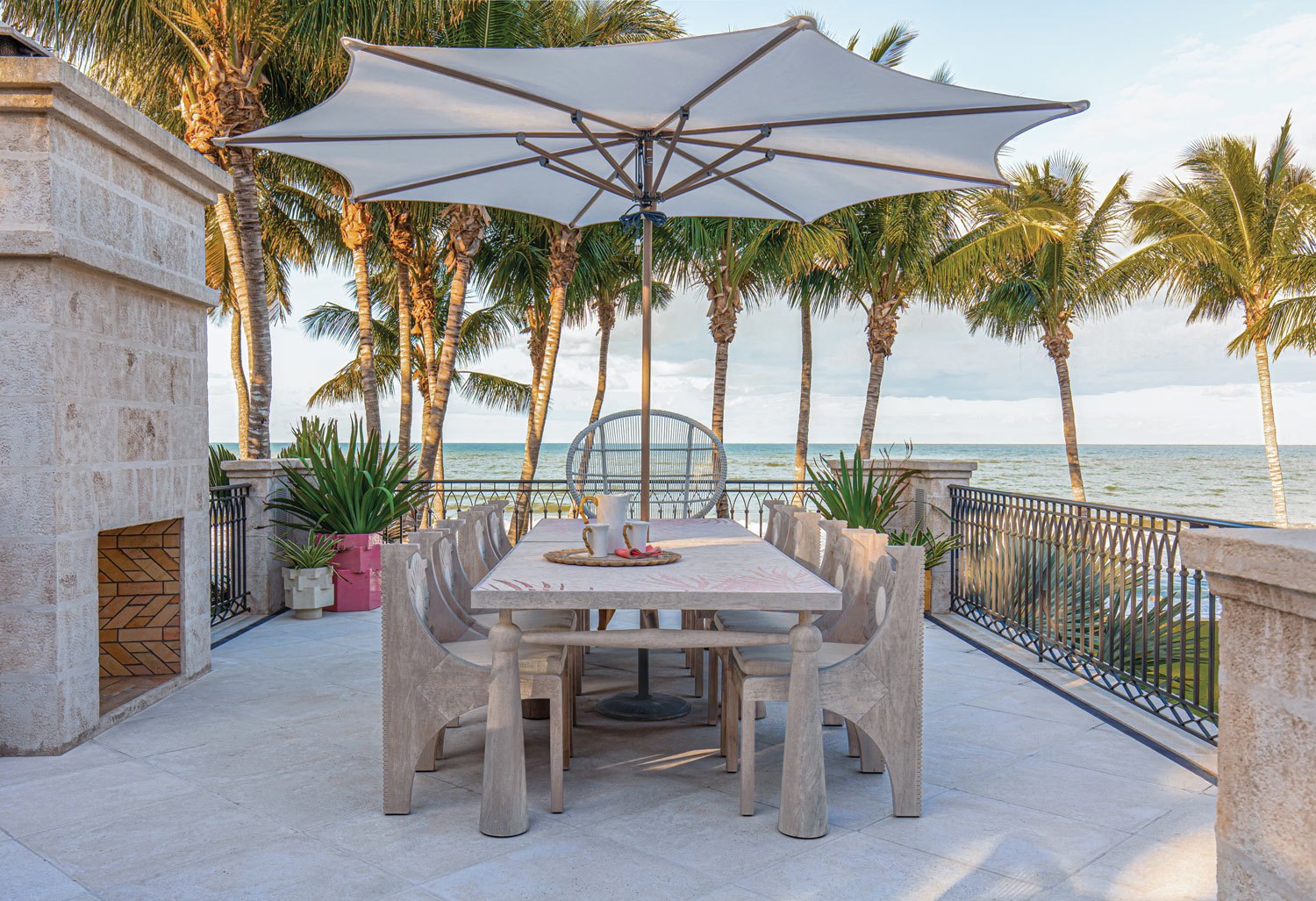 The mosaic pieces in Behun's outdoor collection are highly customizable. While several feature geometric and swirling patterns in black and white stones, Behun encourages people to draw or send a photo of any design in any color to be re-created by her international artisans. Her dining tables, in particular, are large canvases for experimentation, where she encourages people "to go wild." The tiles are largely sourced from Italy and Portugal and sent to Lebanon, where a small, family-owned business that Behun has been working with for years cuts and applies them. The pieces are then sent to America to be constructed.
"The collection blurs the boundaries of what it means to be outdoor furniture, and in a way, it is elevating that category," says Behun. "There isn't anything in the market quite like it right now."
Next Post