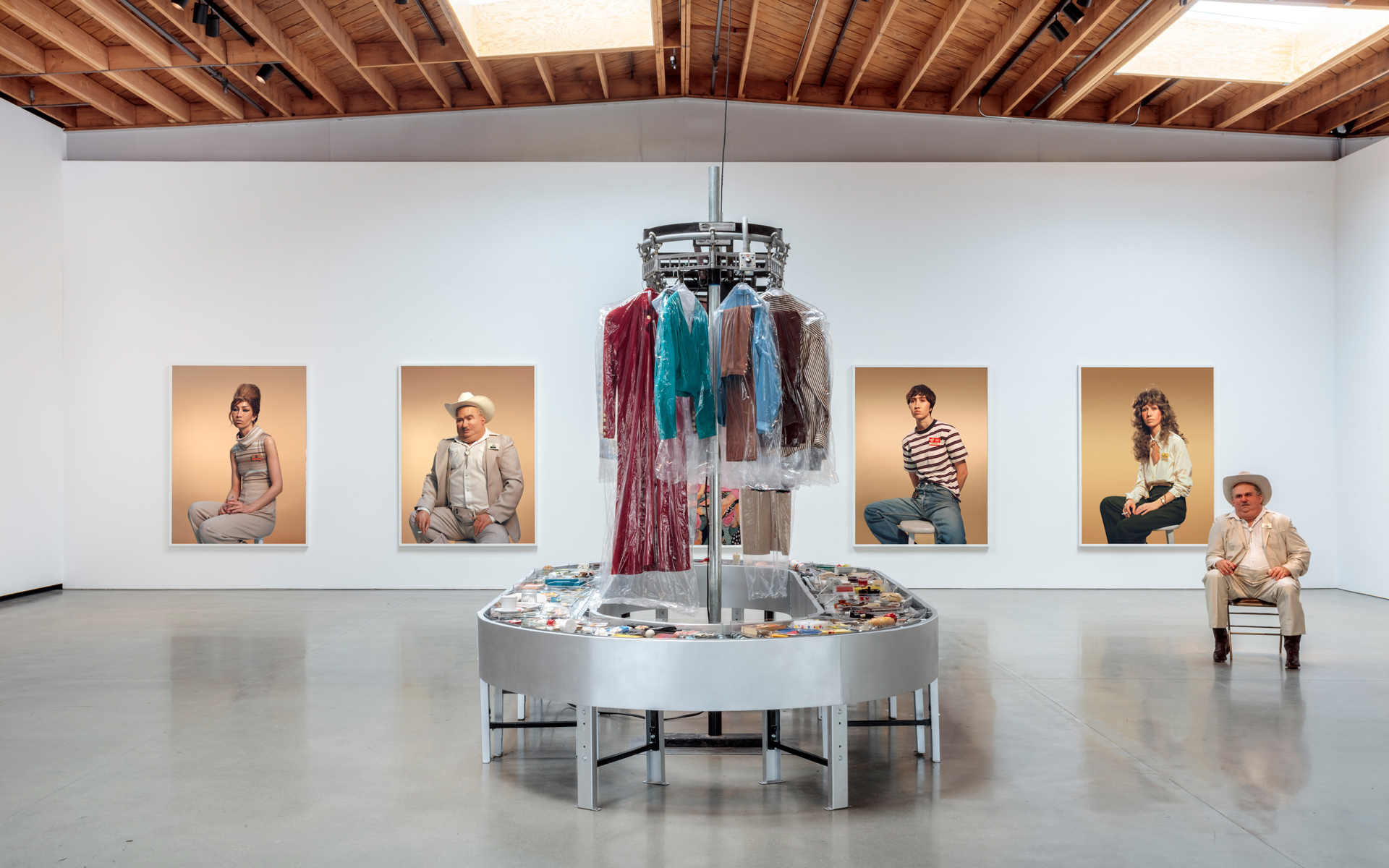 6 Must-See Gallery Shows in July 2022
From Gina Beavers's witty take on consumerism to Julie Blackmon's exploration of Middle America, these shows are not to be missed
Keeping an eye out for the best gallery exhibitions across America each month, we found five shows boasting playful summer imagery—even if they belie a more serious subject matter.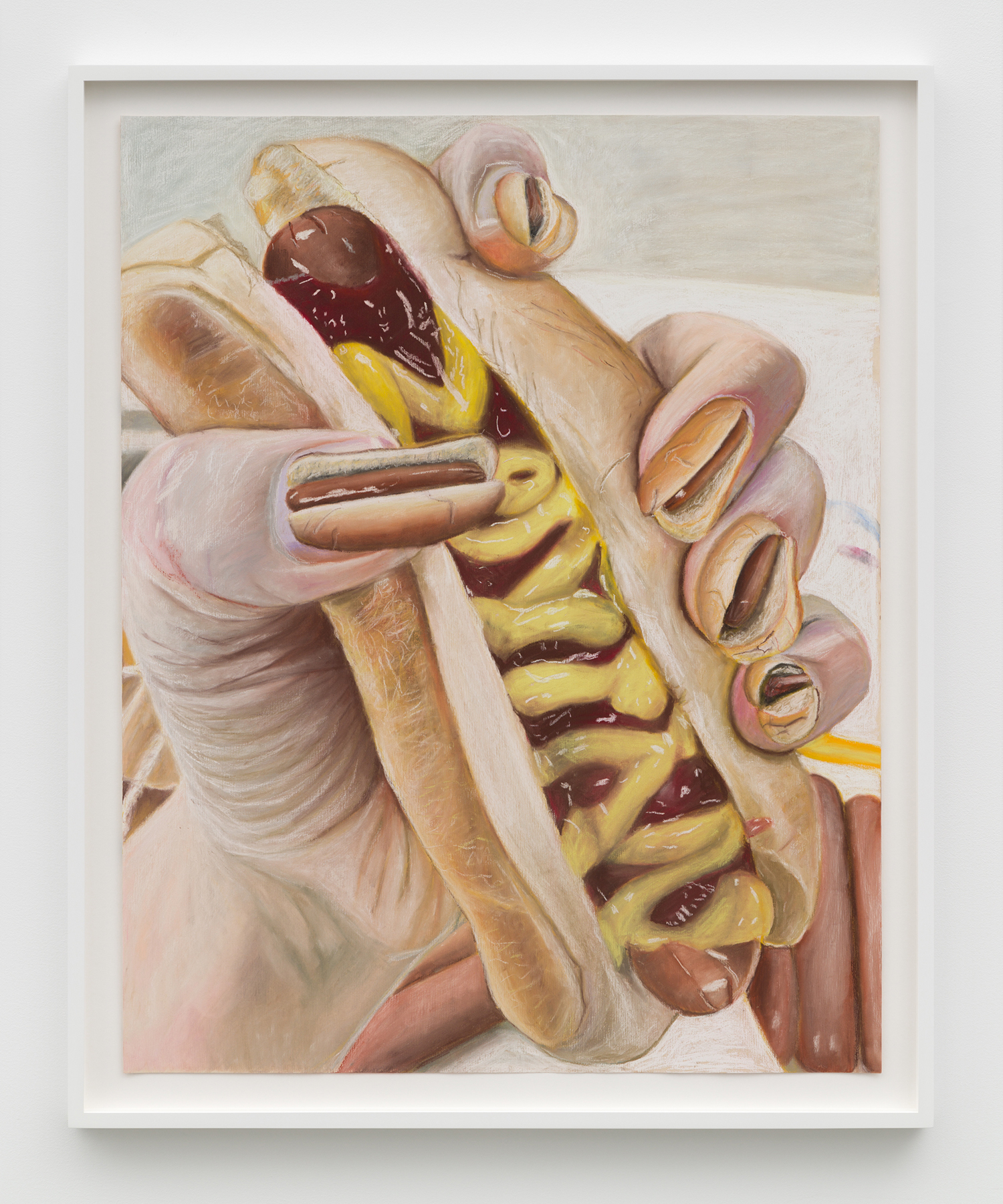 1. Gina Beavers at Marianne Boesky Gallery, New York
Taking make-up tutorials from Instagram and Youtube as her point of departure, Gina Beavers realistically simulates the imagery she finds online with luscious pastel paintings on paper in her edgy "Pastel Looks" exhibition at Marianne Boesky Gallery in New York. Drawn to seductive imagery that has a certain "food porn" feeling, the Athens-born, New Jersey-based artist creates witty commentary on consumer culture trends.
While her hybrid paintings are most often three-dimensional reliefs, the artist has skillfully produced flat pastels that still manage to convey a sense of depth. Cleverly using the same medium that she is critiquing, Beavers creates grids of instructional videos, such as how to apply a pastel look to the lips. Works such as Applying Lipstick on Heart Shape Lips, which depicts a growling bite coming from the subject's mouth, and Hot Dog Nails, which humorously portrays a hand with hot dog-decorated fingernails, reveal Beavers at her witty best. Through August 5.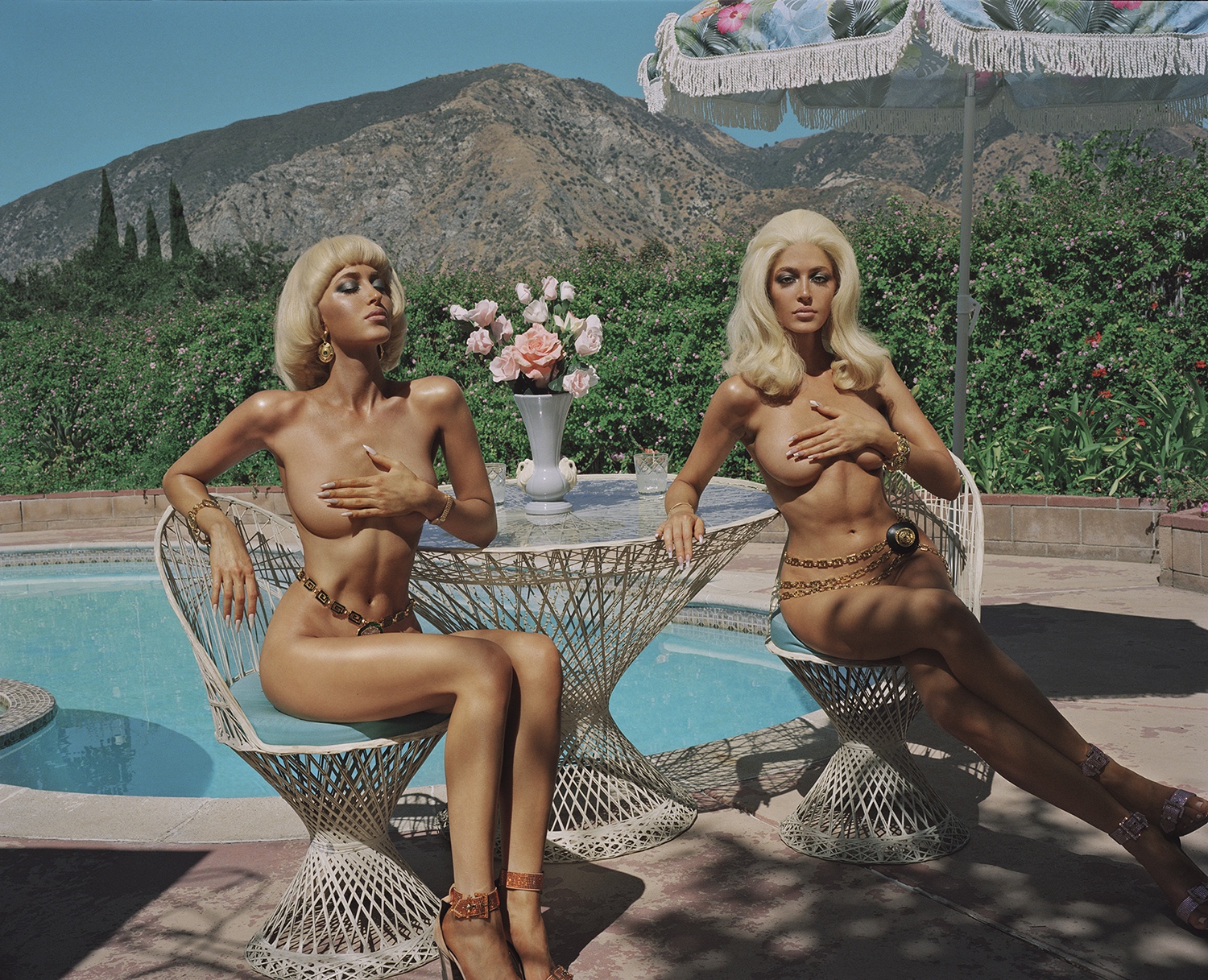 2. Nadia Lee Cohen at Jeffrey Deitch, Los Angeles
For her U.S. solo show debut, British artist Nadia Lee has transformed Jeffrey Deitch's massive Los Angeles gallery into a fantasyland for her astonishing photographs and short films. Cohen is most known for her fashion work with the likes of Balenciaga, Gucci, and Valentino and music videos for A$AP Rocky and Kali Uchis, and in 2020 she published an acclaimed book of staged photographs of women in pseudo-cinematic roles, which she had been secretly creating for six years. Since then, the buzz around her art hasn't stopped.
A selection of her "Women" pictures is on view at the gallery, along with "HELLO, My Name Is," a newer series of staged images and film shorts of the artist portraying invented characters, both male and female, which she has meticulously created with the help of hairstylists, makeup artists, costume designers, and prosthetics experts. In a dazzling display, designed by Cohen's production designer, Brittany Porter, Cohen presents her cast of characters with still-lives that add to their stories and semi-nude photos of working women alongside ladies that lunch, including Simi Haze, Sun Valley, California (two blonde bombshells lounging by a pool), with a sculpture of a sunbathing nude, surreally melting into her lounge chair, at center stage. Through August 13.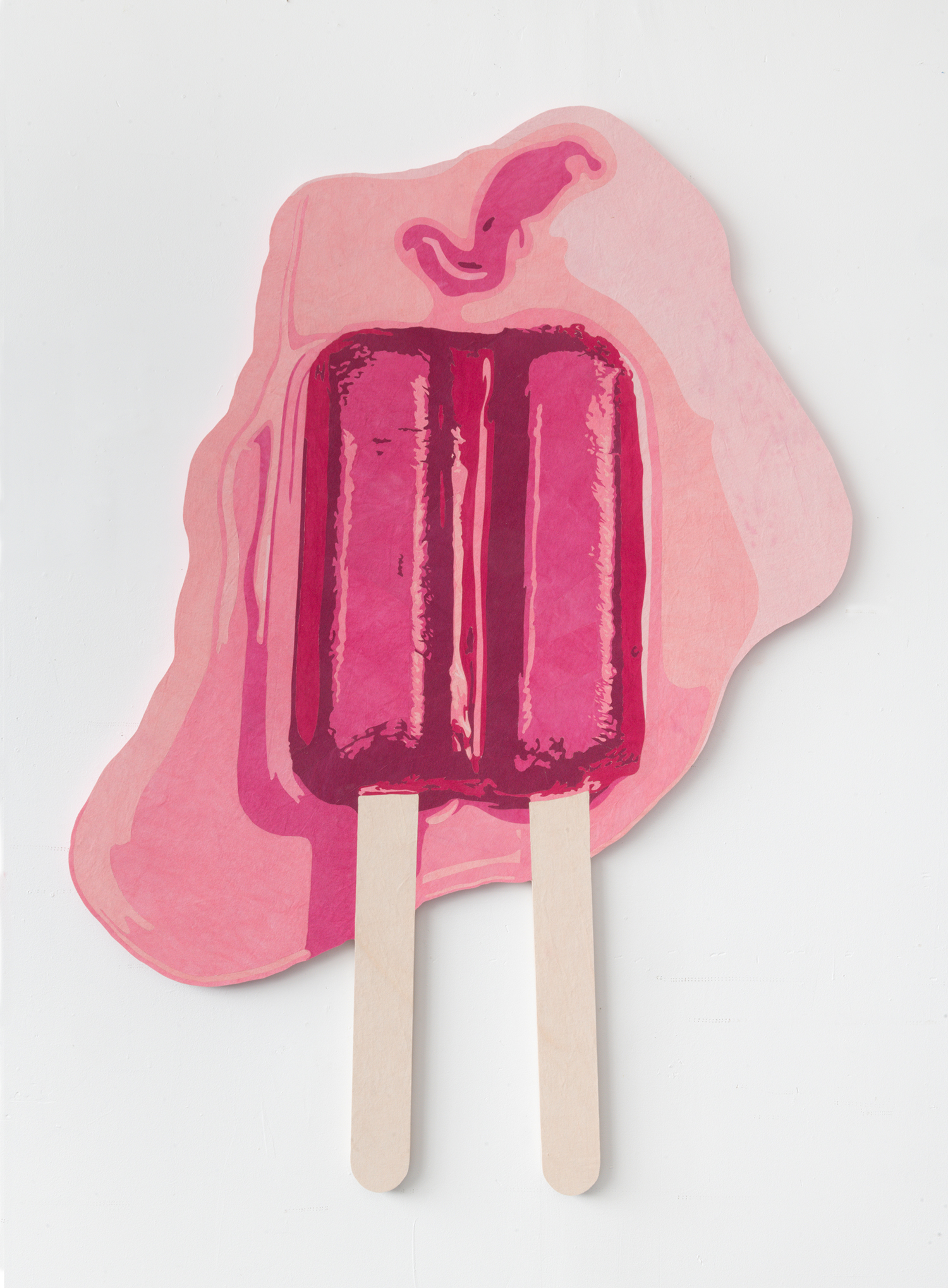 3. Nick Doyle at Reyes | Finn, Detroit
Creating sculptural wall works with collaged denim, Nick Doyle makes prop-like artworks that would be as much at home in a Pop Art-inspired store window display or an editorial photo-shoot as they are in a gallery. Best known for works that deal with the notion of the masculine ideal, the Brooklyn-based artist constructs real objects at a larger-than-life scale. For the new body of work in his "Farmers and Reapers" exhibition at Reyes | Finn in Detroit, Doyle shifts gears to take a look at America's opioid crisis from multiple angles and with multiple artworks.
Poppies, the colorful flowers found around the world, are at the heart of the problem, and Doyle has pieces that present them as a beautiful bouquet and as single strands in relation to other pieces, including his denim-collaged disco ball and full garbage bag, that hit a psychological nerve of a partying addict and his low self-esteem. Another group of pieces, clustered to add to the story, include a large-scale spoon, a giant belt and a big lighter, which—of course—are the tools of drug addiction—while a cup of spilt coffee and a popsicle (seemingly childlike) point to the poor diet that sadly beckons a short-lived life. Through July 16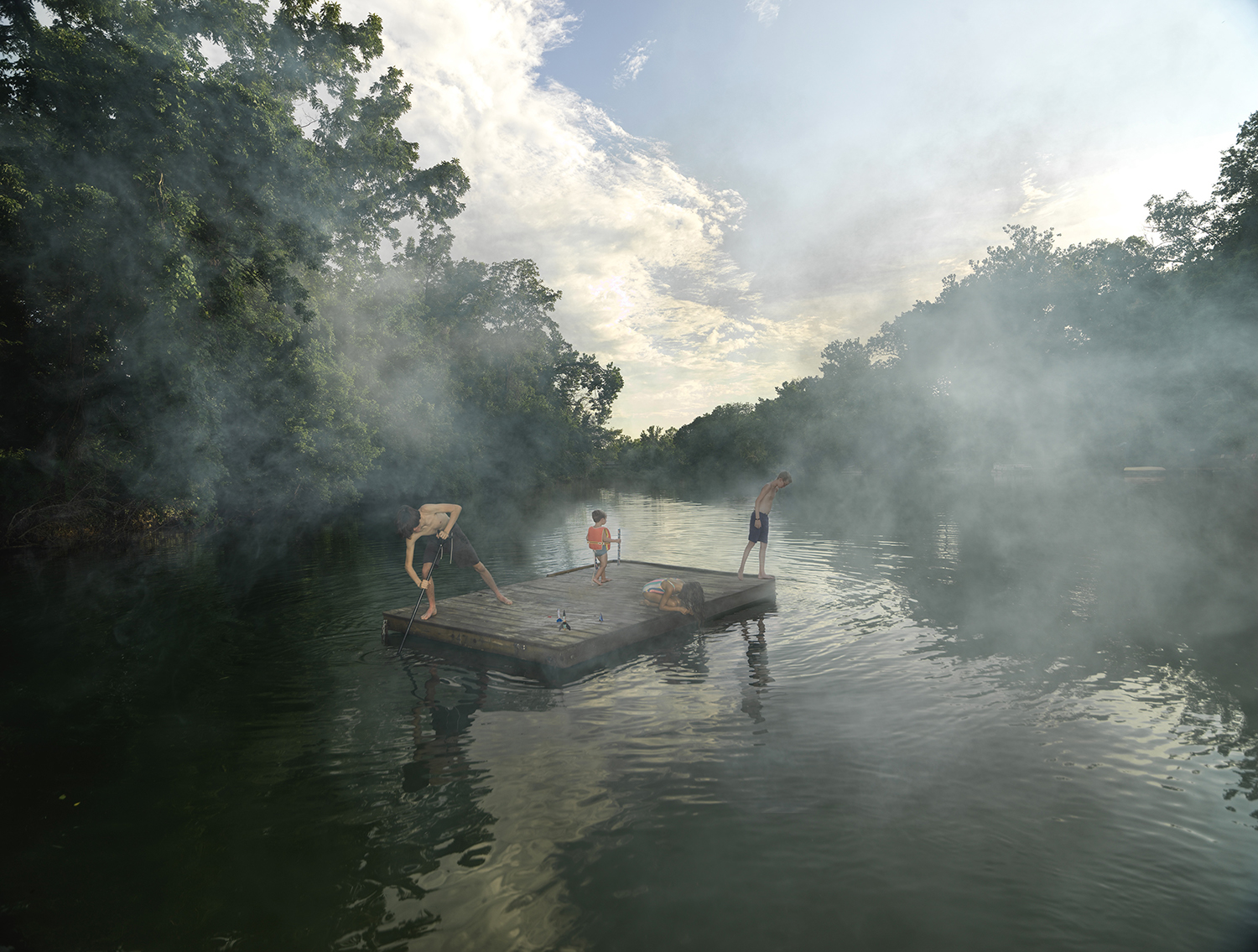 4. Julie Blackmon at Jackson Fine Art, Atlanta
Working primarily with photography, Julie Blackmon doesn't just take pictures, she makes them. Focusing on scenes involving children, family and friends in her hometown in Middle America, she often shoots and reshoots her staged scenes with strobes and natural light to get a surreal, cinematic effect. Inspired by the Dutch Golden Age painter Jan Steen, who captured chaotic households and rowdy scenes on canvas, Blackmon aims for imagery that evokes a sense of humor while conveying a certain degree of social commentary.
The 20 color photographs in her "Metaverse" exhibition at Jackson Fine Art in Atlanta offers a broad overview to a body of images that she has been honing for more than a decade. Diving deep into her Springfield, Missouri realm, pictures like Concert (a young girl playing a violin while a little boy plugs his ears) capture domestic life in interior domains, while Bathers (children lounging in and around a giant metal wash tub) and Smoke (kids on a floating dock in a lake encompassed by drifting smoke) portray summer in a small American city at its best. Through July 23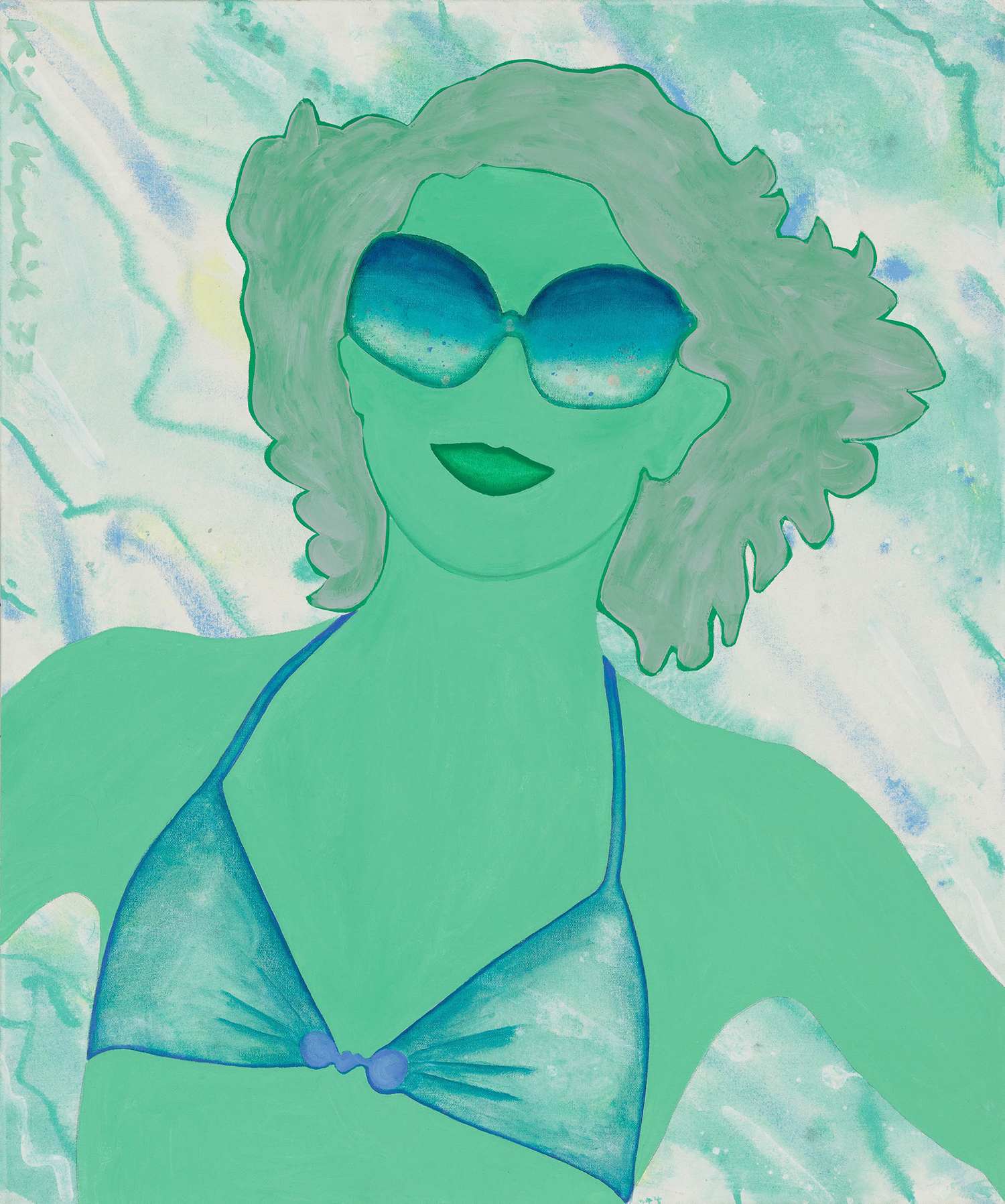 5. Kiki Kogelnik at Mitchell-Innes & Nash, New York
A standout artist in Cecilia Alemani's marvelous "The Milk of Dreams" exhibition in this year's Venice Biennale, where she has a whole wall full of paintings, the Austrian painter and sculptor Kiki Kogelnik got her start as an abstract artist in Vienna. By the 1960s, however, she had found her way to New York, where she added Pop Art references to her colorful canvases, and later took another turn toward more feminist subject matter in the 1970s.
The "Women" exhibition at Mitchell-Innes & Nash, which has represented the artist's estate since 2018, covers the latter content with 10 paintings and 21 works on paper in a variety of styles and sizes that date from 1962 to 1985. The earliest work in the show, a large-scale 1962 painting titled Marilyn, is a definitely a Pop Art painting in name and palette, but the mix of abstraction and cartoonish forms puts it more in the realm of Peter Saul's style of Funk Art at the time. Two medium-scale canvases and a selection of drawings from the mid-1970s use flat planes or colors and forms, inspired by x-rays, which may account for the women's glowing eyes, a haunting technique that Kogelnik made her own. Through July 8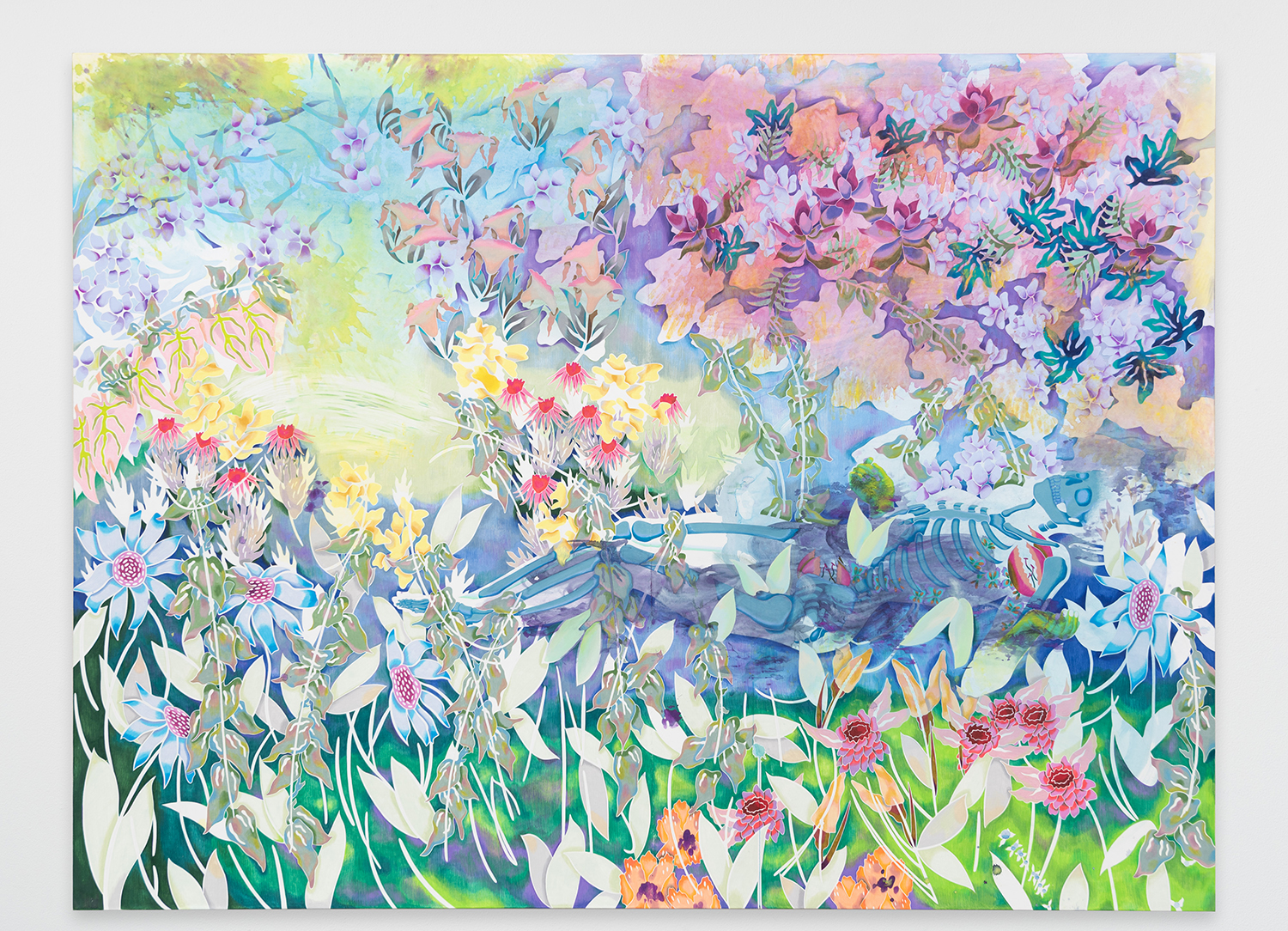 6. Sarah Ann Weber at 12.26, Dallas
A Chicago-born, Los Angeles-based artist, Sarah Ann Weber creates lush landscapes filled with pastel-hued flowers and plants in acrylic, watercolor and colored pencil with figures often hidden within. Her first solo show at 12.26, titled "The first green light of the sun," which references the green flash phenomenon seen at sunrise and sunset, features eight paintings on paper, many with skeletal figures embedded in the flora, while an earlier 2021 solo exhibition at Anat Ebgi in Los Angeles had a more fairy tale approach to the narrative, with sweet sirens visually woven into the surrounding vegetation.
More ominous than fairy tale figures, the three large paintings with skeletons—The steep and thorny way, Their perfume lost, and I would give you some violets—evoke a poetic return to the earth in a scene that's both beautiful and embracing. All three titles reference Shakespeare's Hamlet. Through July 30 
Next Post