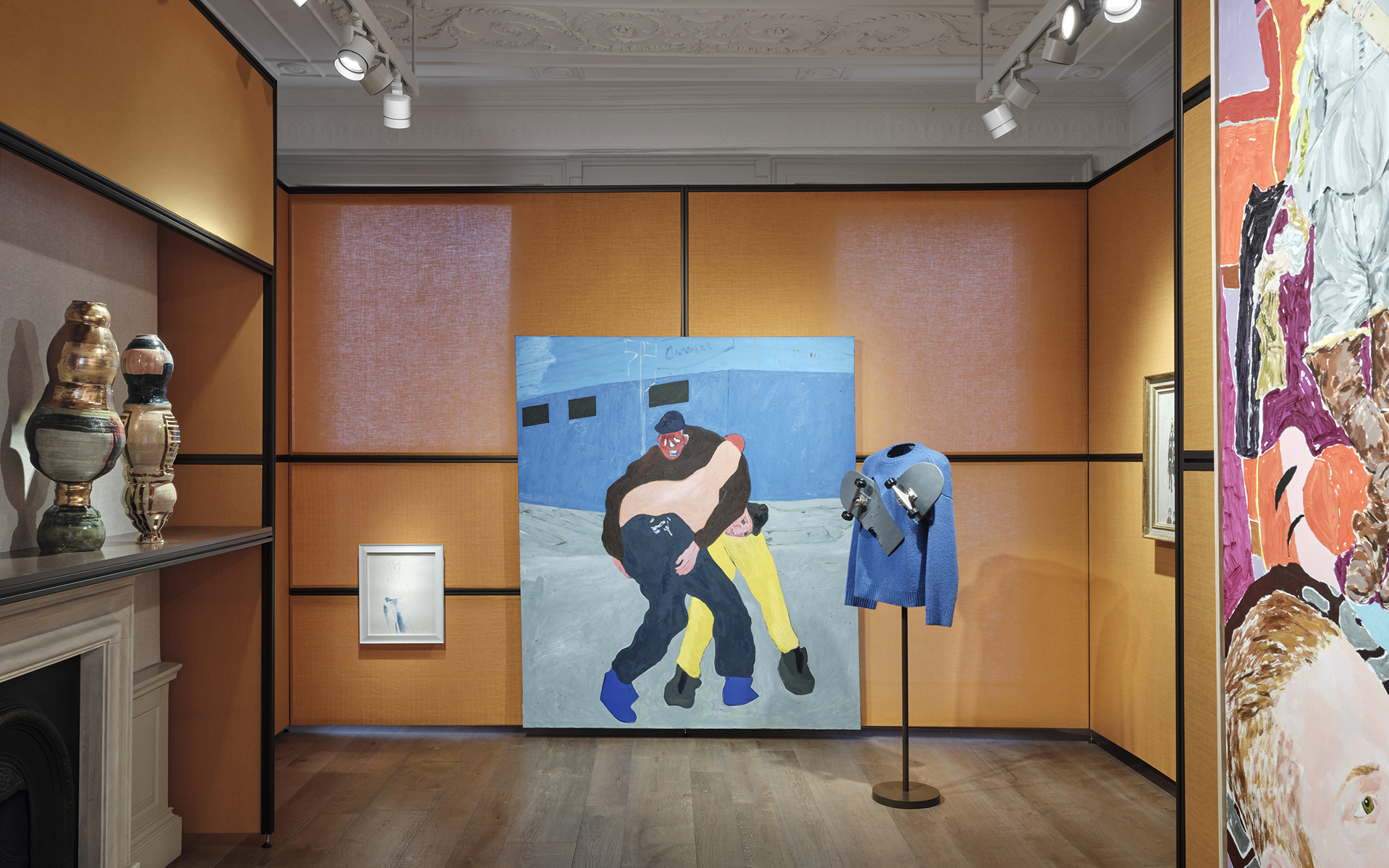 Loewe Creative Director Jonathan Anderson Puts Contemporary Artists in Dialogue with British Greats
On view through October 28, a new exhibition at the Mayfair gallery, Offer Waterman, redefines his relationship with London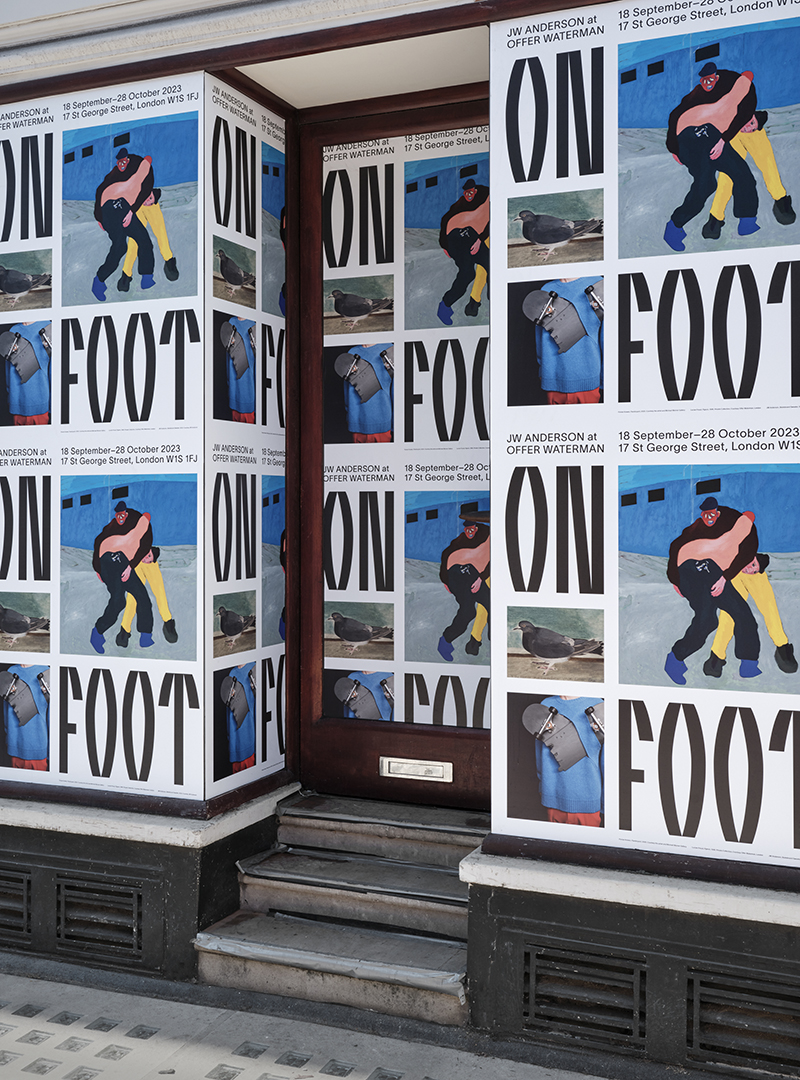 Jonathan Anderson, the Northern Irish fashion designer who oversees the increasingly fêted house of Loewe and his own label JW Anderson, has made little secret of his love of art and craft. At Loewe, he has dug into the archives of storied artist William de Morgan, transferring the blue and red birds and flowers of the Willliam Morris associate onto coats and jackets. This season at JW Anderson, a capsule collection of sweats, tees, and caps is an homage to the image-making of dancer Michael Clark, and a stunning pastel work by Italian abstractionist Giorgio Griffa forms a gorgeous backdrop in London's Loewe outpost.
His own collection is also an ever-expanding entity, and now some of it is on show in the English capital, in an exhibition curated by Anderson at the Offer Waterman gallery in Mayfair. (The gallery just happens to occupy the building that was once William Morris's own textile showroom.) Called "On Foot," the exhibition is, according to Anderson "about a rekindling of my love of London, and a way to redefine my relationship to it, and explore how it subconsciously inspires me."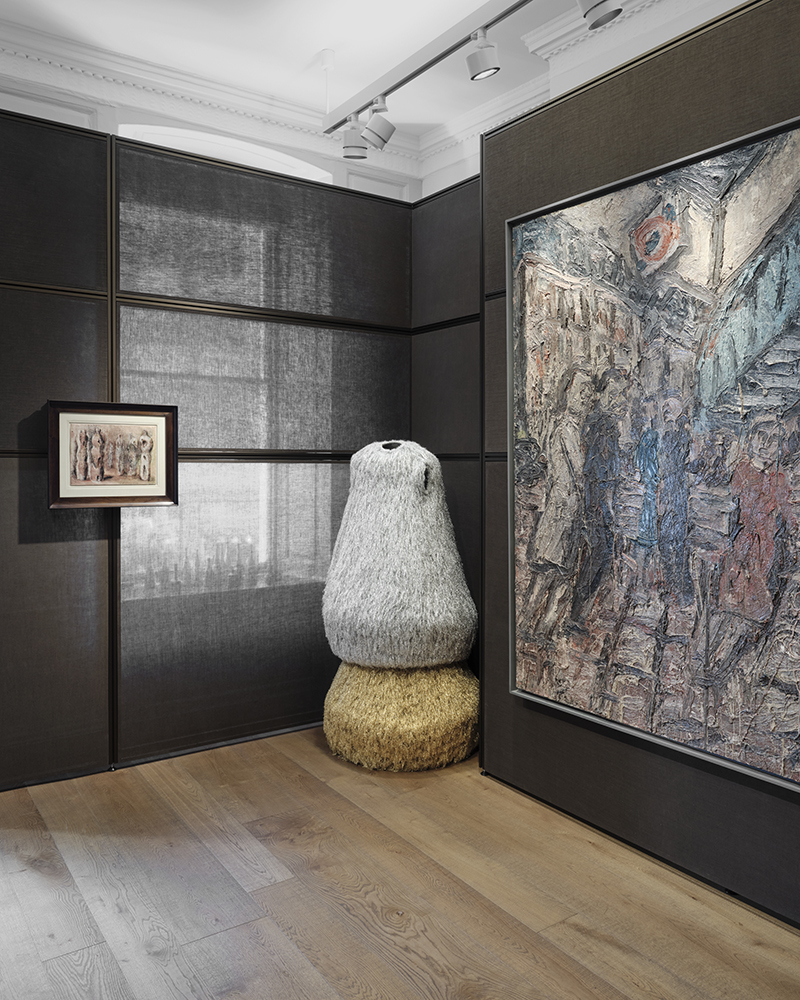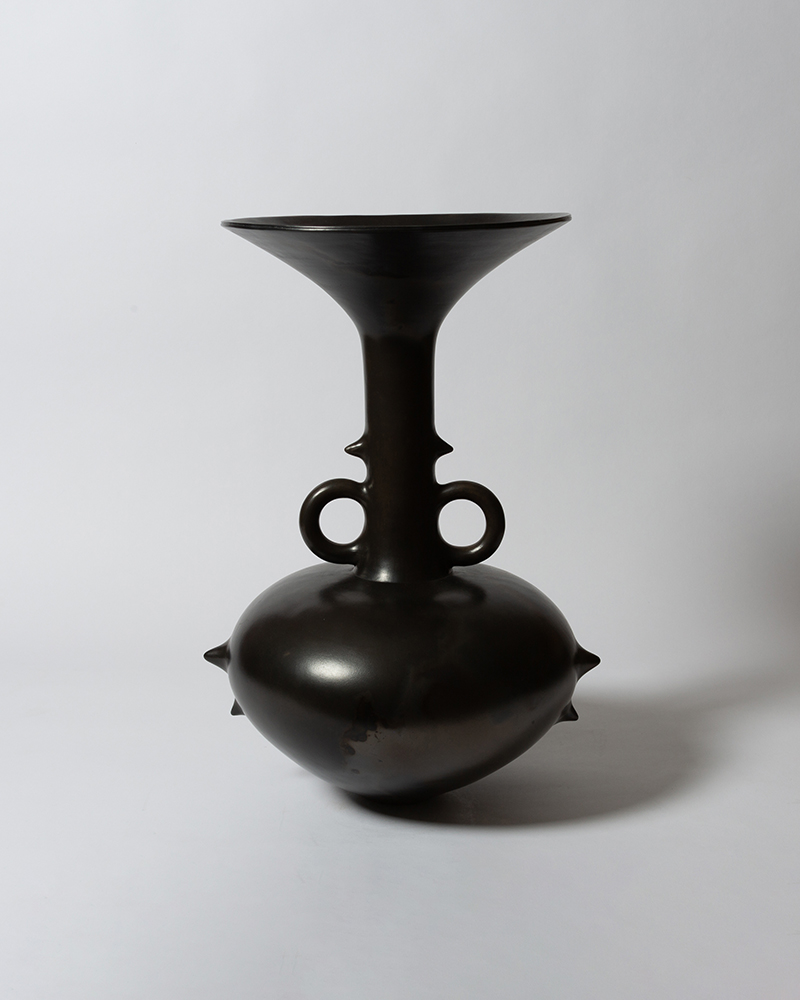 Taking the form of a journey from the streets of Soho, where Anderson has his own store, to tony Mayfair, where Loewe occupies a handsome building on New Bond Street, the exhibition's various rooms represent the bucolic parks of the latter as well as the seedy clubs of the former. Along the way, visitors see lively Vorticist paintings of London buses, tube stations, and travelers' rush hour in late 1920s paintings by Claude Flight, Cyril Power, and Sybil Andrews. Stunning ceramics by Magdalene Odundo, kiko Hirai, and Jennifer Lee represent the city's wellspring of diversity. (The Odundo's are Anderson's own: the two are friends.)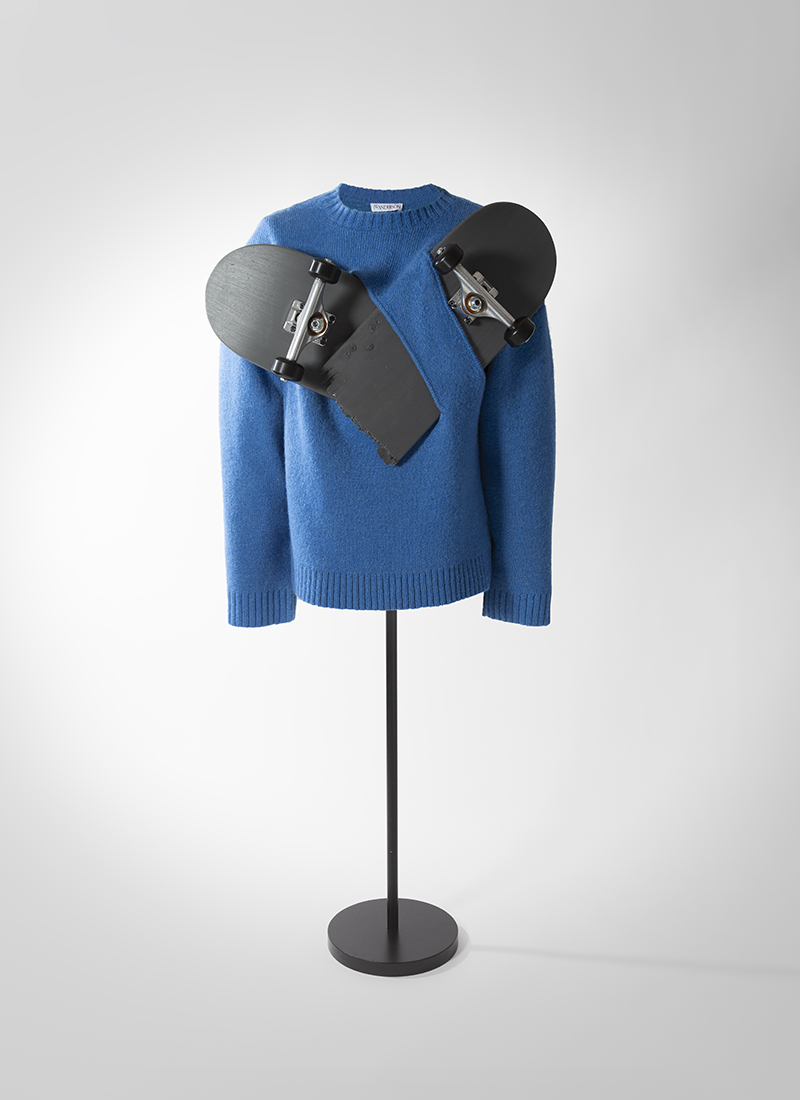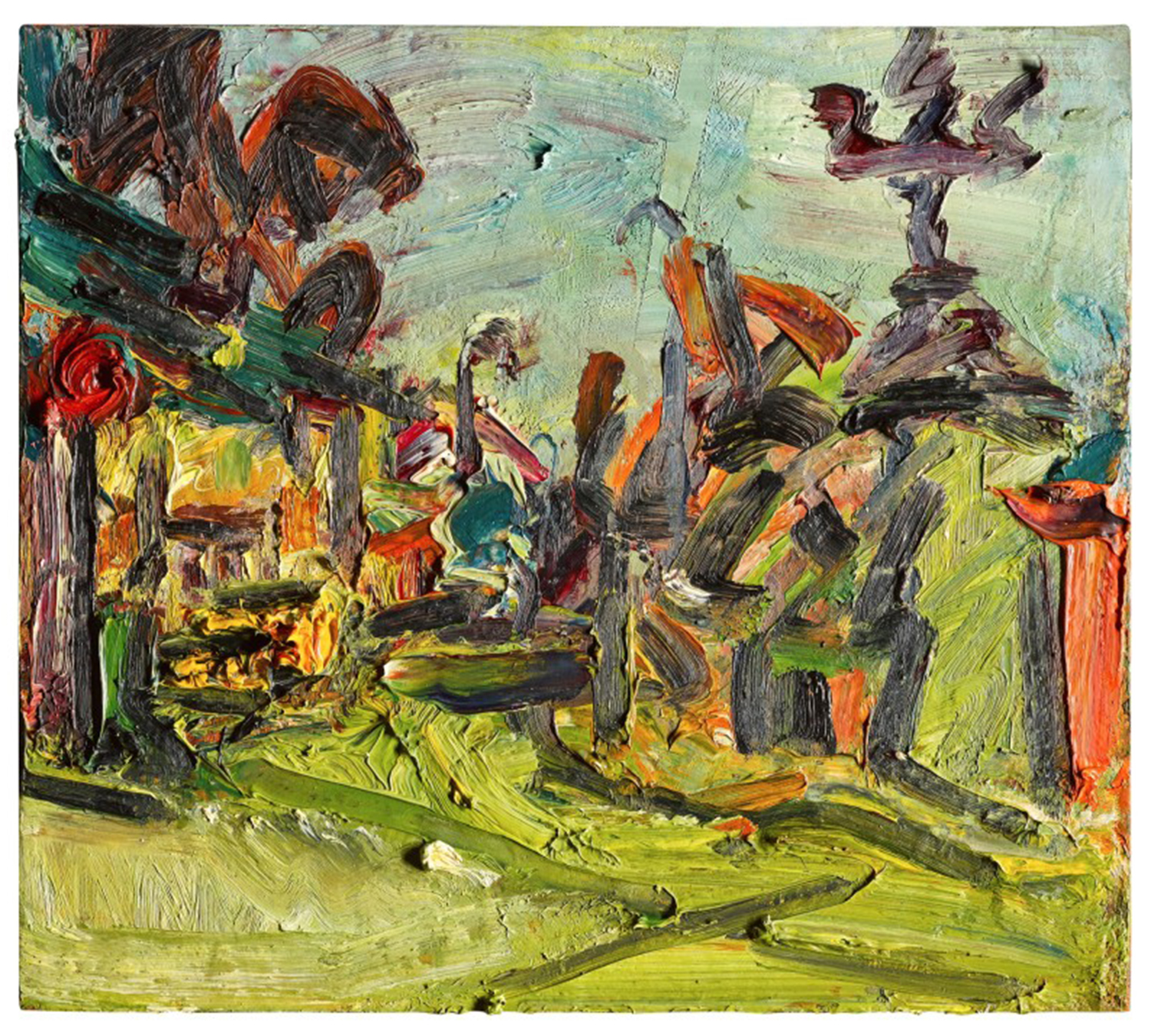 Meanwhile, some of Anderson's own designs are re-presented here successfully as artworks in their own right. Indeed, the most radical catwalk pieces from past JW Anderson collections include wearable cars (metallic jersey stretched over a frame and worn on the models' torsos) and plump Bauhausian "dresses," which fall firmly between fashion and sculpture.
There are many British greats to take in along the way: Among them a Frank Auerbach painting of a smart street in Camden, a Lowry of a Hawksmoor church in Old Street, and a unique Barbara Hepworth beechwood sculpture that summons London's pivotal energy. There are also many new works, including a large-scale depiction by the German Florian Krewer of young men in the process of embracing or fighting. The jumble of frantic sportswear-clad bodies is a perfect evocation of the late-night city.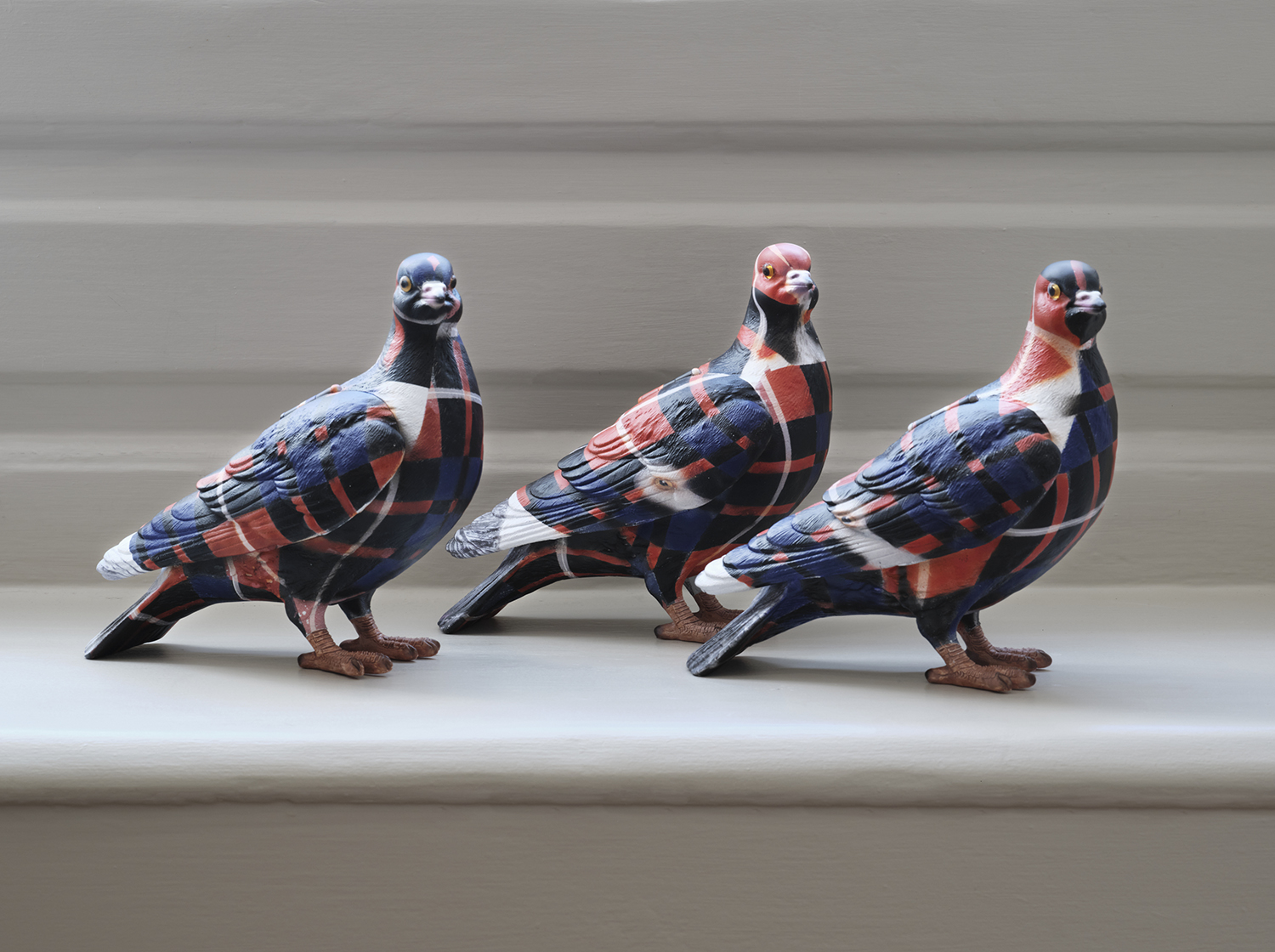 But this wouldn't be London without pigeons. An endearing series by Anthea Hamilton made especially for the exhibition sit expectantly on shelves, like birds on a wire. Neither would it be London without Lucian Freud here visible in a pigeon painting of his own, as well as a glowering self-portrait from 1996 that is part of the bar-room scene. "I hope it invokes the experience of walking round town," says Anderson, who does not own the Freud. "It's a little snapshot into the things I love, the people I love and the city that I love.'
"On Foot" is on view at Offer Waterman through October 28, 2023. 
Next Post