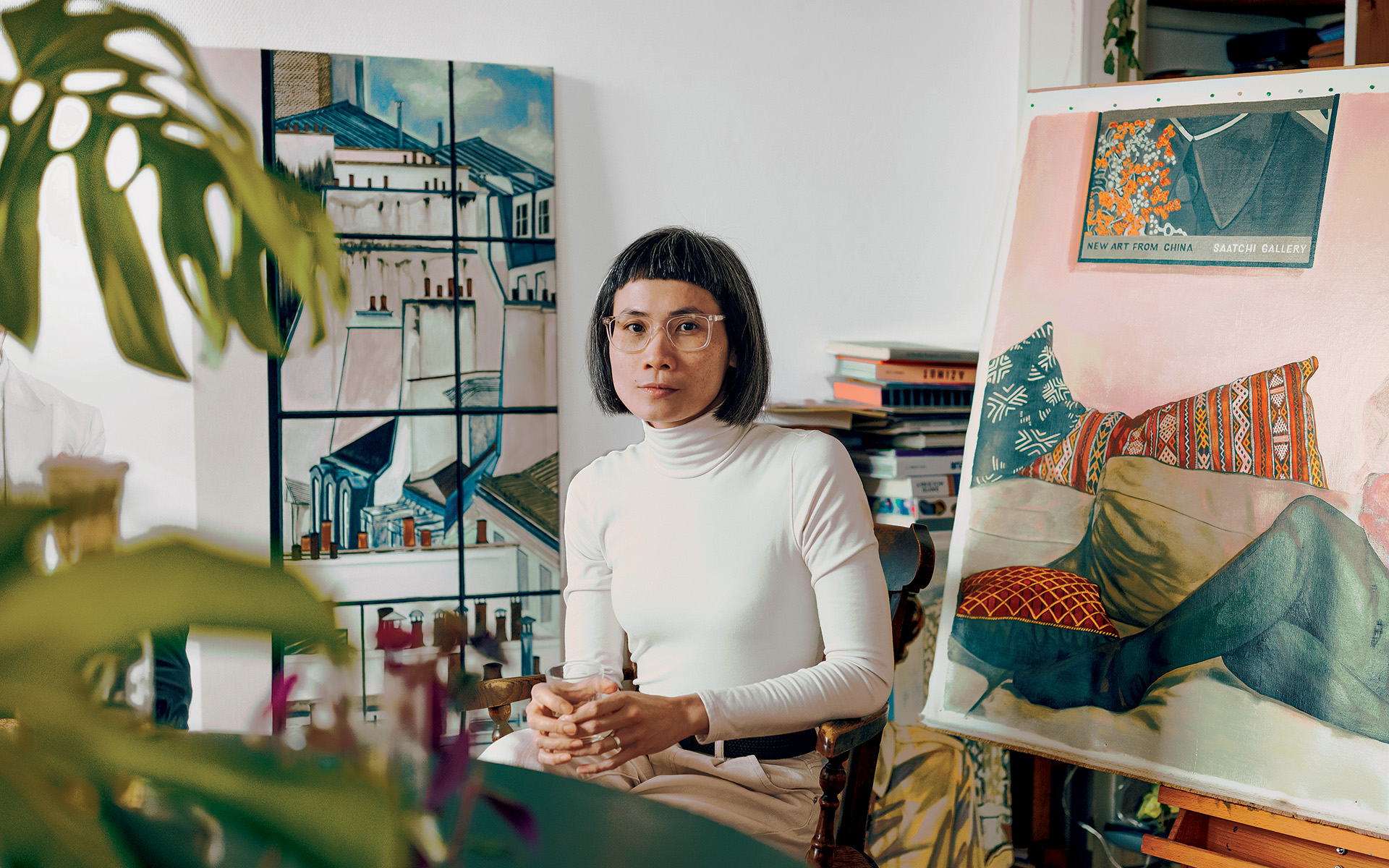 Jiab Prachakul's Dreamy, Surreal Paintings Explore Identity and Representation
Her recent show, "Rendezvous in Time," marks her second solo exhibition at Timothy Taylor and the first one in New York
Thai figural painter Jiab Prachakul brings an evocative clarity and edge-of-surreal quality to her works that often emphasize the power of the natural world. Scenes surrounding her subjects are heavily informed by her interest in film. "Composition is really important to me," she says.
Prachakul grew up in a small town in northeastern Thailand, near Laos, and intended to go into film, later working at a production company in Bangkok. She moved to London in 2006 to study cinematography but wandered into a show of David Hockney's art and thought, I want to paint like that, she recalls. "I love how he portrays space," says the artist, whose 2020 canvas 3 Brothers was acquired by the Walker Art Center in Minneapolis.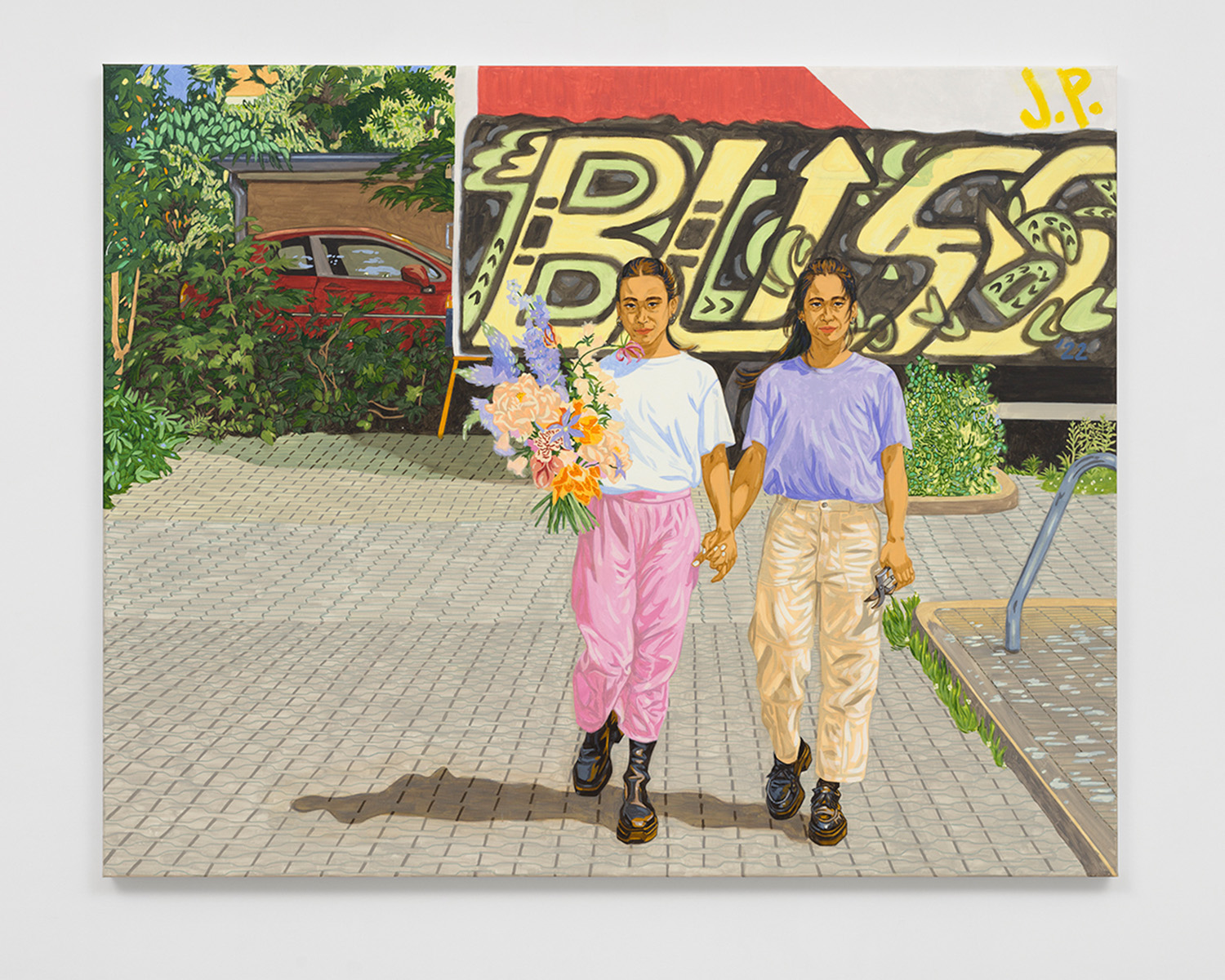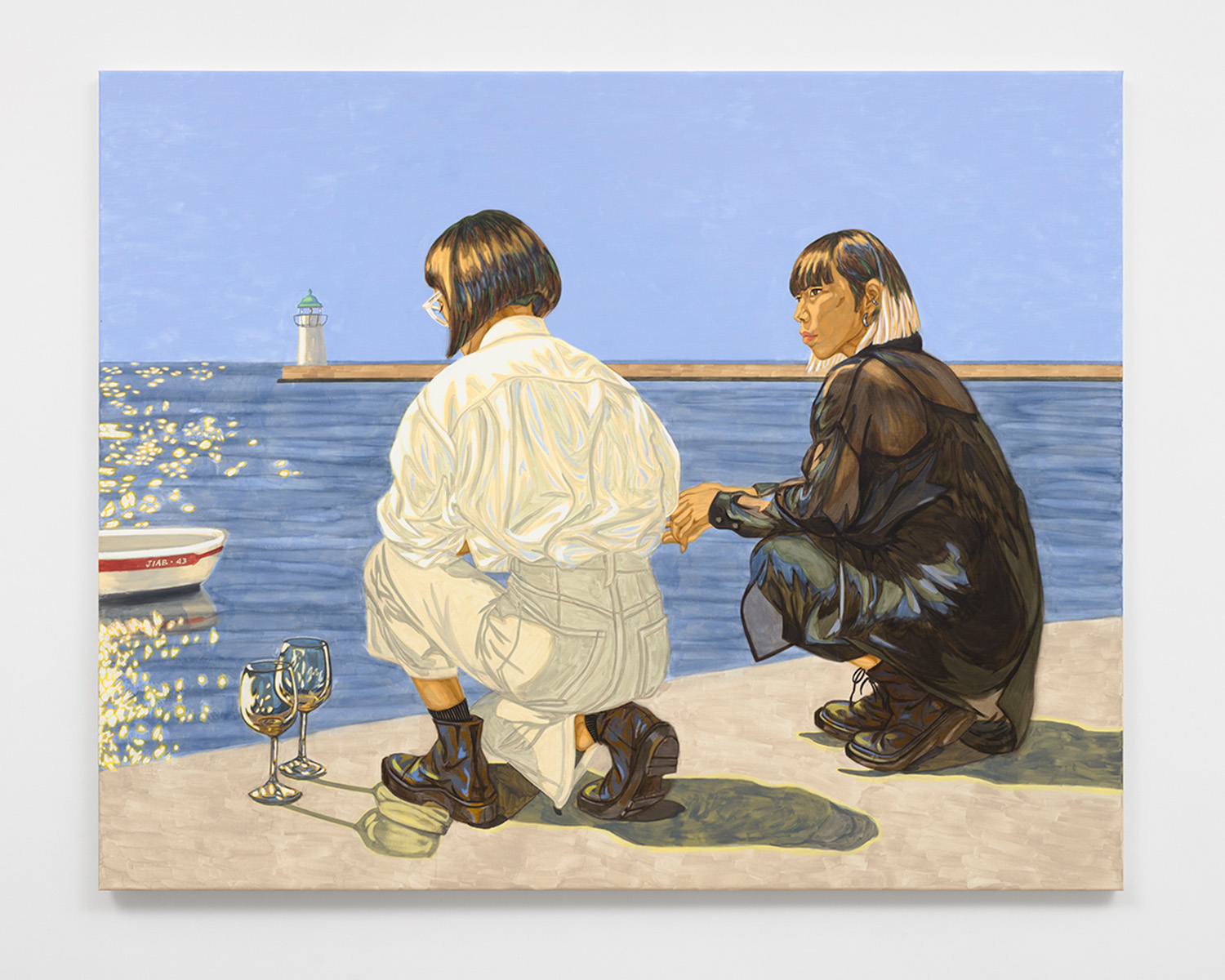 After stints in Berlin and then Lyon with her French husband, she settled in the Brittany region of France two years ago and has been steadily painting, with each composition taking about a month to complete. "I choose to paint mostly Asian figures," says Prachakul, whose recent show at Timothy Taylor gallery in Manhattan, "Rendezvous in Time," marks only her second solo exhibition and the first one in New York.
The presentation featured nine works, three of which are diptychs, a form that allows her to make suggestive juxtapositions informed by her film background—she calls it a "montage technique." In 2022's Instilled (Diptych), for example, two differing views seen side by side through windows seem to coexist outside a single interior.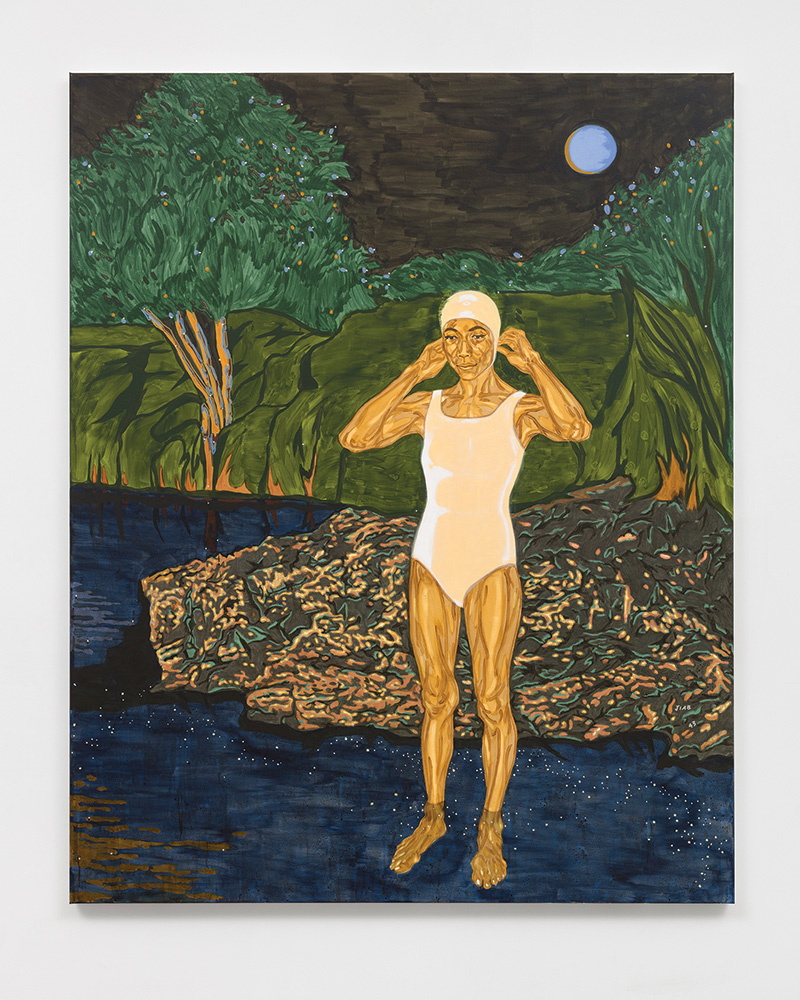 Prachakul's favorite picture in the show, Night Plunge, depicts the artist as a lone figure in a white swimsuit against dark water and sky with a large, haunting moon. It is based on different photographs—including ones taken in her studio and others outside captured at various times of day—that she splices together in a final, moody image. "It feels the most free technically," she says of the piece. "I did everything I wanted to do with it."
A version of this article first appeared in print in our 2023 Collectors Issue under the headline "Active Voice." Subscribe to the magazine.
Next Post