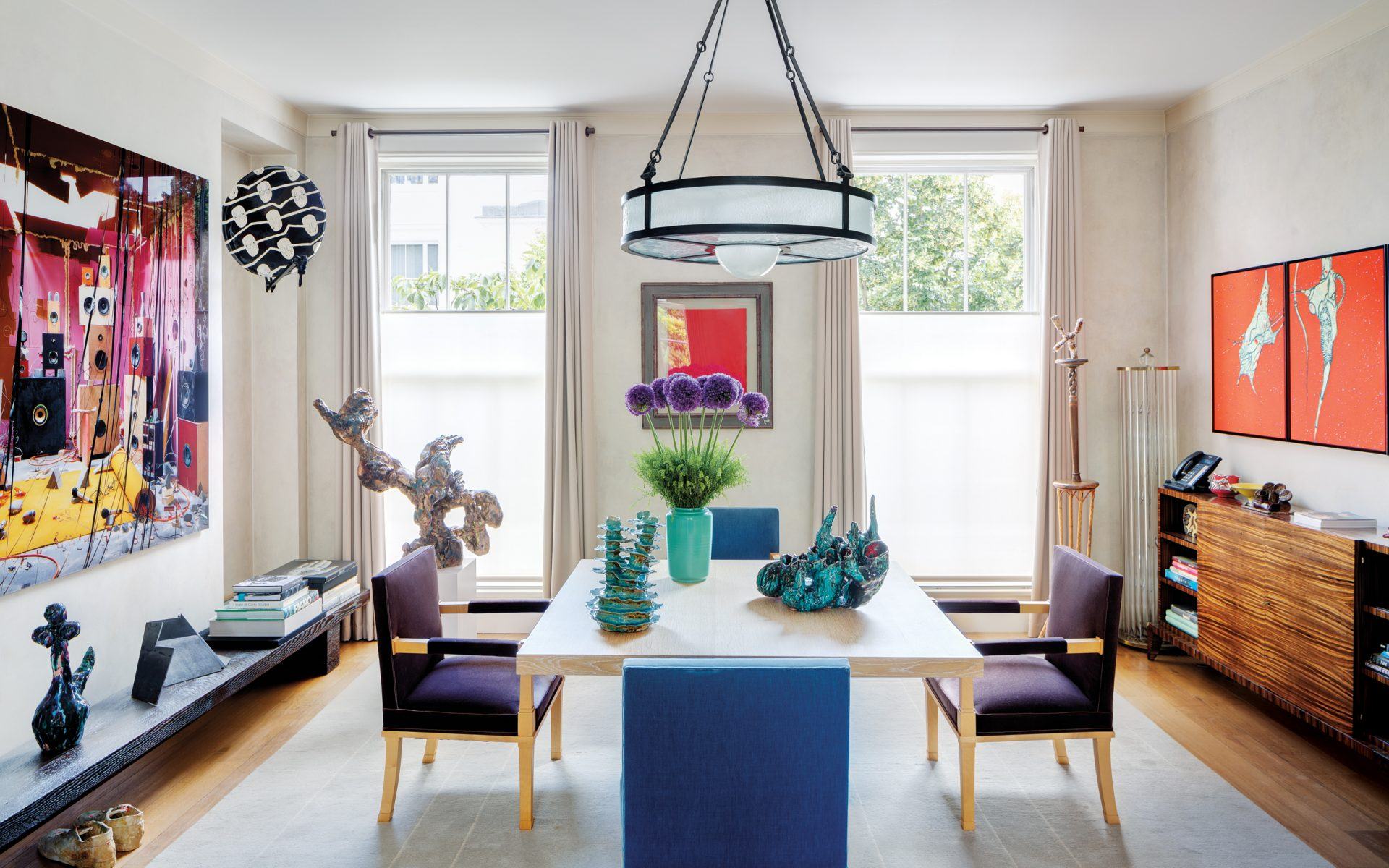 Transition Your Home Design to Fall with Jewel-Toned Furnishings and Decor
Richly hued linens, tableware, and more make for an elegant seasonal color scheme that conjures rubies, sapphires, and emeralds
Whereas summer meant bright white linens and home accents in beachy shades of Mediterranean blue, sandy rattan, or vibrant lemon yellow, autumn is the time to transition your decor into deeper, more saturated hues, particularly in the rich jewel tones popular in fall fashions. Small swaps—like stowing away those turquoise goblets in lieu of a more smoky wineglass or replacing ecru throw pillows with ski-chalet-esque crimson soft goods—can easily transform your home for cooler weather. Or consider bringing in some larger decorative pieces in rich colorways that look glorious all year long. Here, we gather a selection of jewel-toned items sure to add a regal touch to any interior.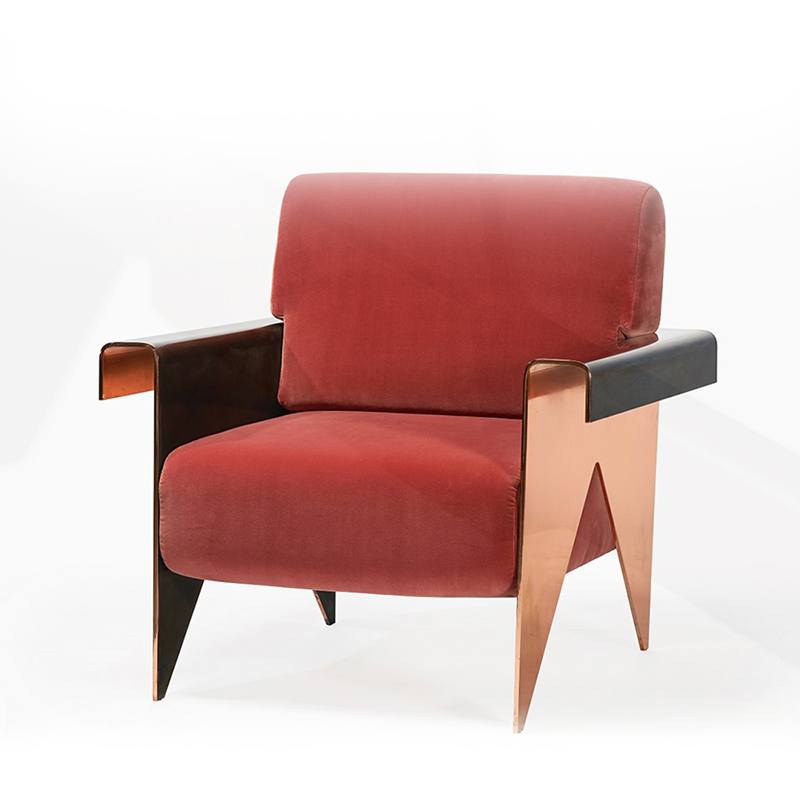 FBC London
With soft upholstery in deep coral, contrasted by a shimmering copper-finish frame, this made-to-order Montis armchair is inspired by Italy's fiery Mount Etna.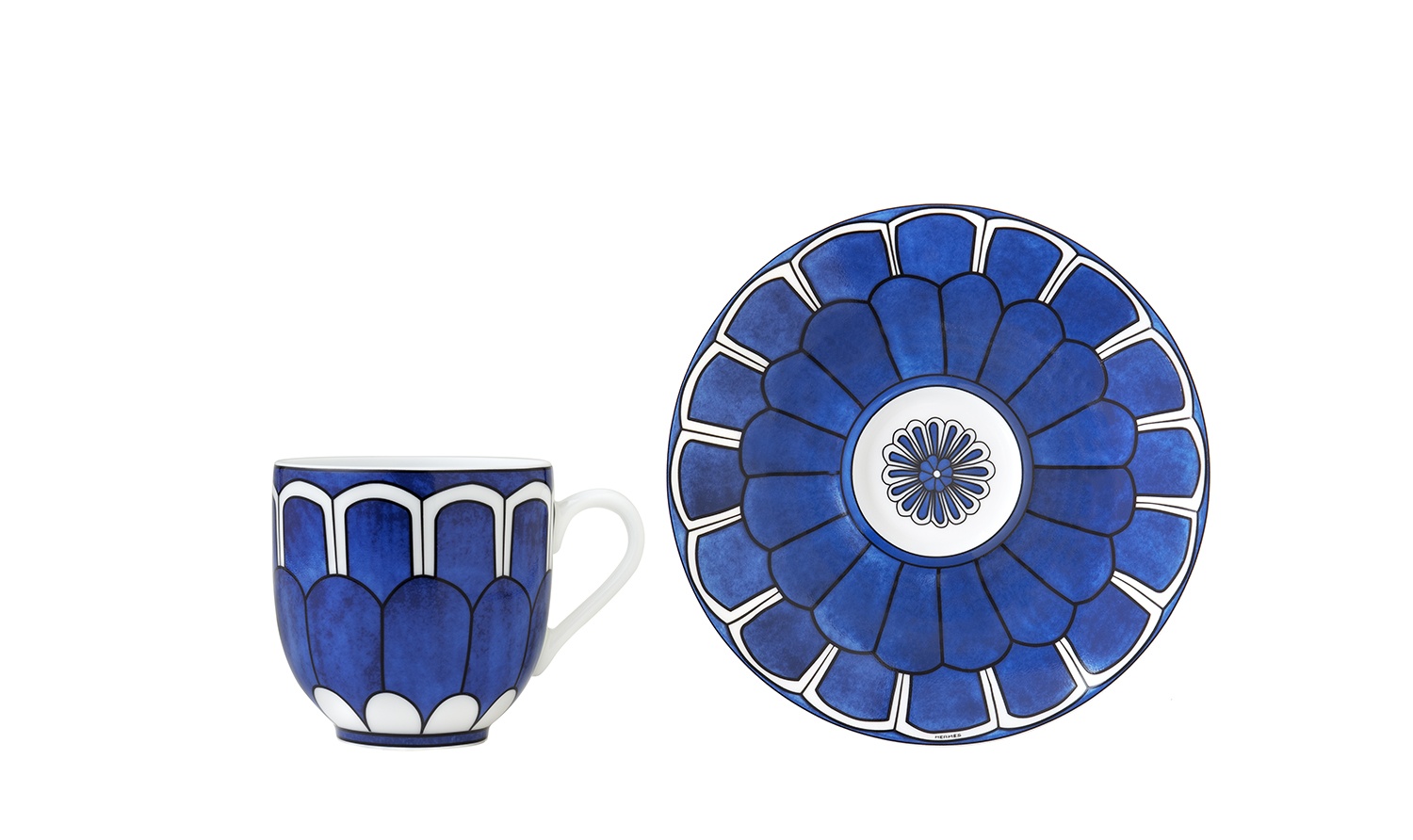 Hermès
The heritage brand's exquisite line of tableware features a variety of place settings in vibrant cobalt blue, including this coffee cup and saucer from the atelier's classic Bleus d'Ailleurs collection.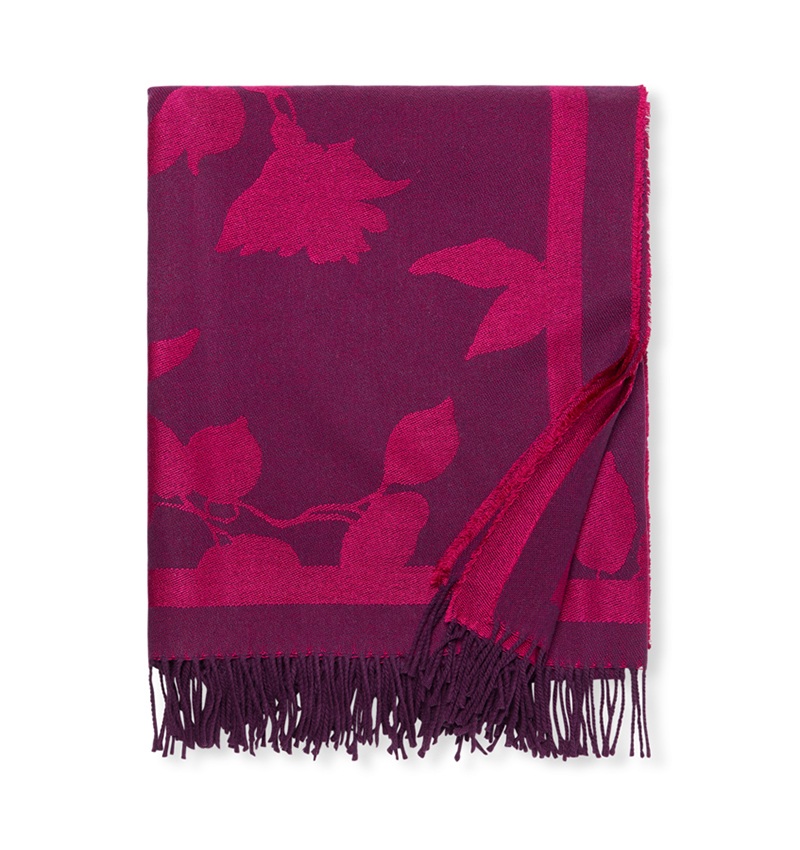 Sferra
A subtle floral pattern enlivens Sferra's beautiful berry-colored throw that comes in a decadent wool-silk blend.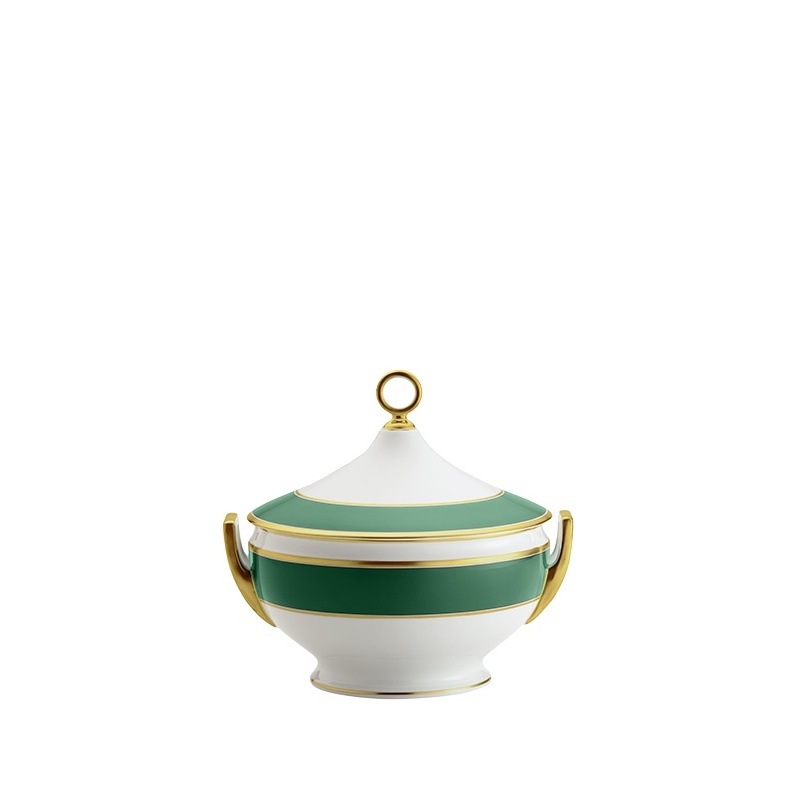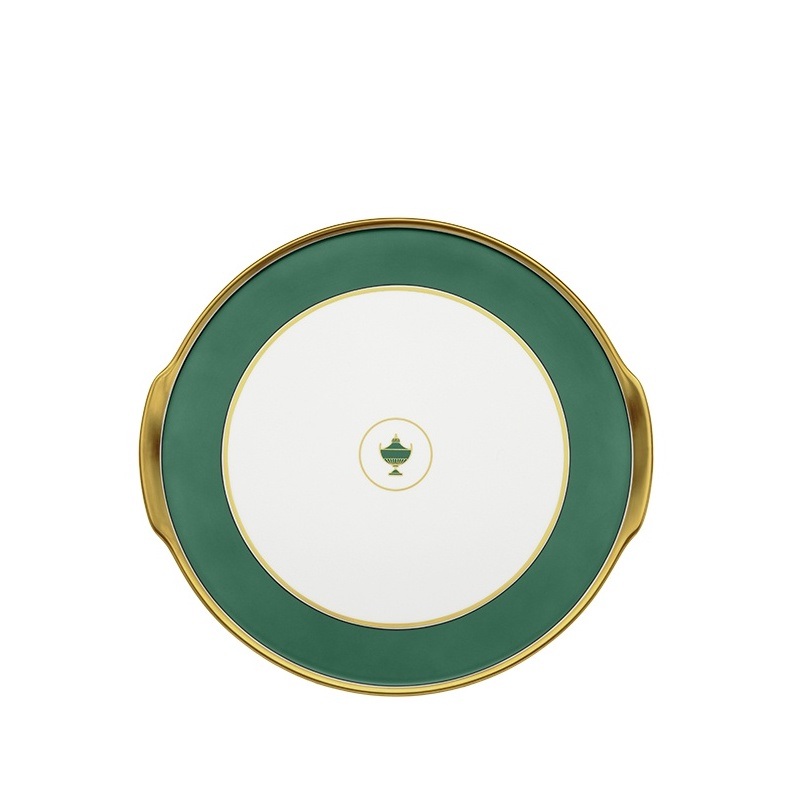 Richard Ginori
The long-standing Italian maker of porcelain tableware created a buzz with its recent collection featuring illustrations by rising star Luke Edward Hall; however, the brand's 300-year-old Contessa style in the emerald-like Smeraldo colorway is also eternally eye-catching.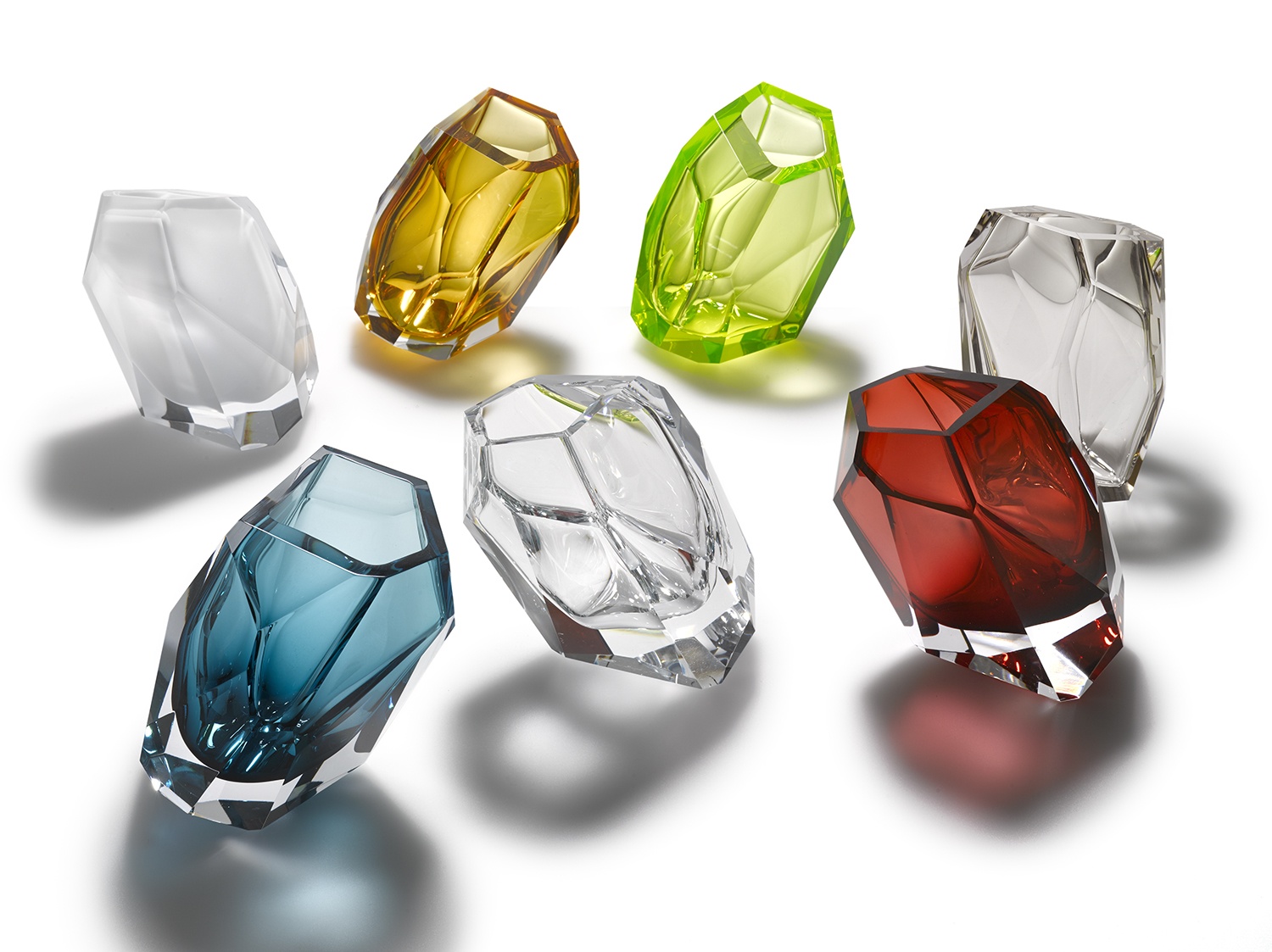 Lasvit
Designer Arik Levy conceived of the Crystal Rock collection for a series of lighting pendants that seamlessly transition into a sculptural collection of jewel-like vases.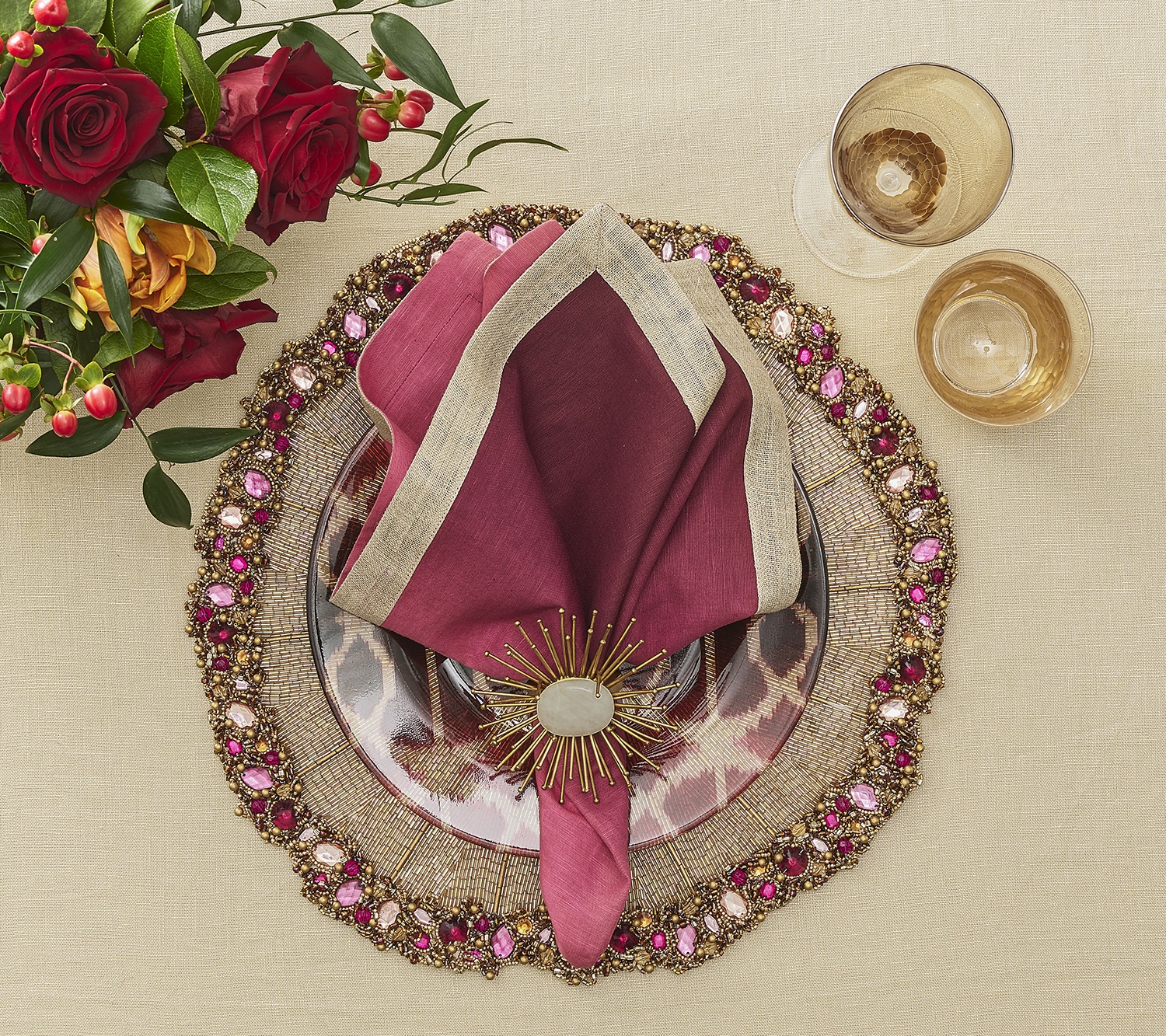 Kim Seybert
Kim Seybert's dazzling fall Regent collection includes this bejeweled place mat, which features a halo of gems in shades of red from pale pink to deep ruby. The designer's Dip Dye napkin in berry and Flare napkin ring complete the festive look.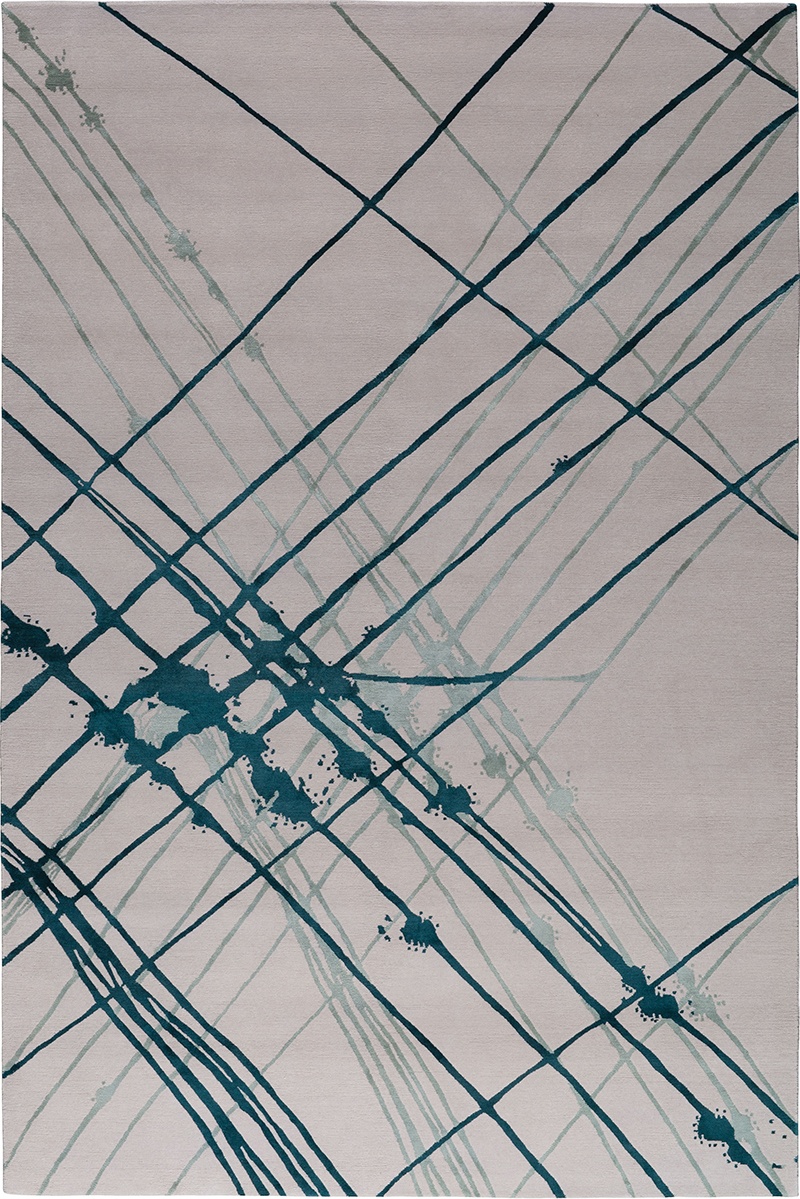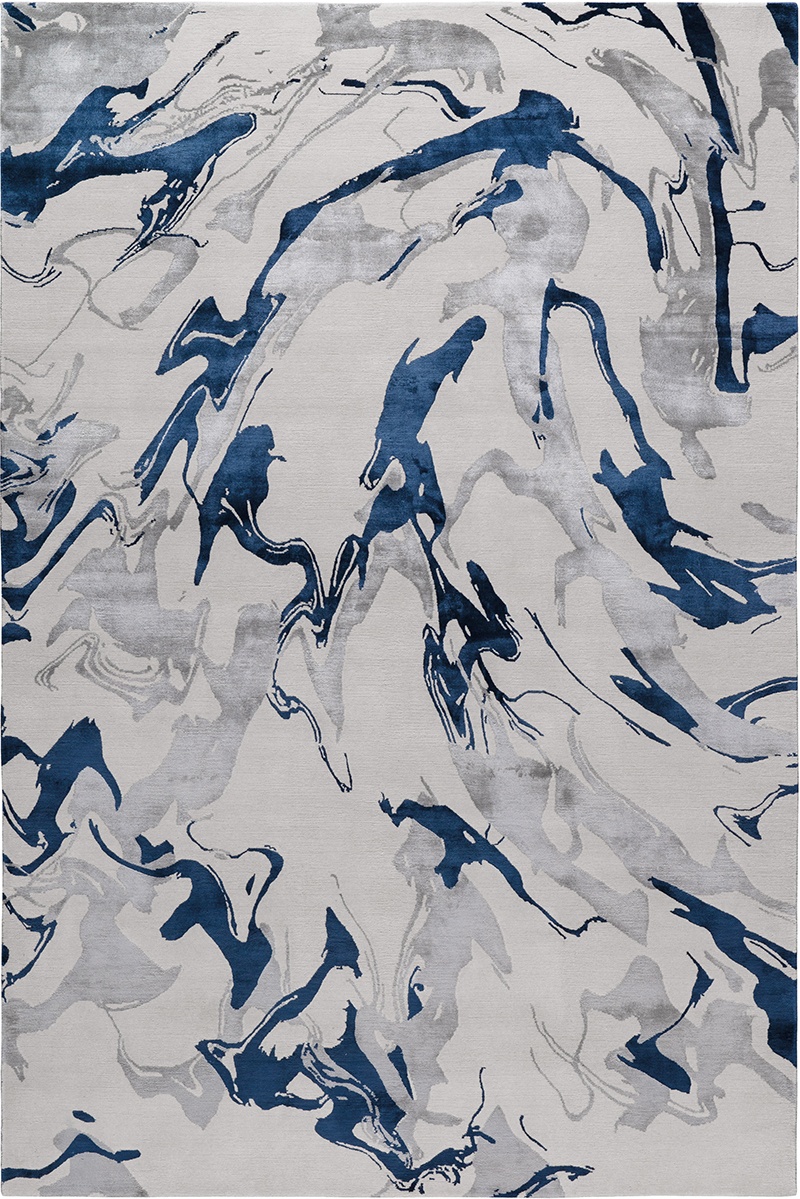 The Rug Company
Bring pops of brilliance underfoot with the Rug Company's two new collections—Echo re-creates the watery swirls of marble veins in sapphire blue and metallic silver, while the hand-knotted Tibetal wool-and-silk Tempo captures the symmetry of telephone lines crisscrossing the sky.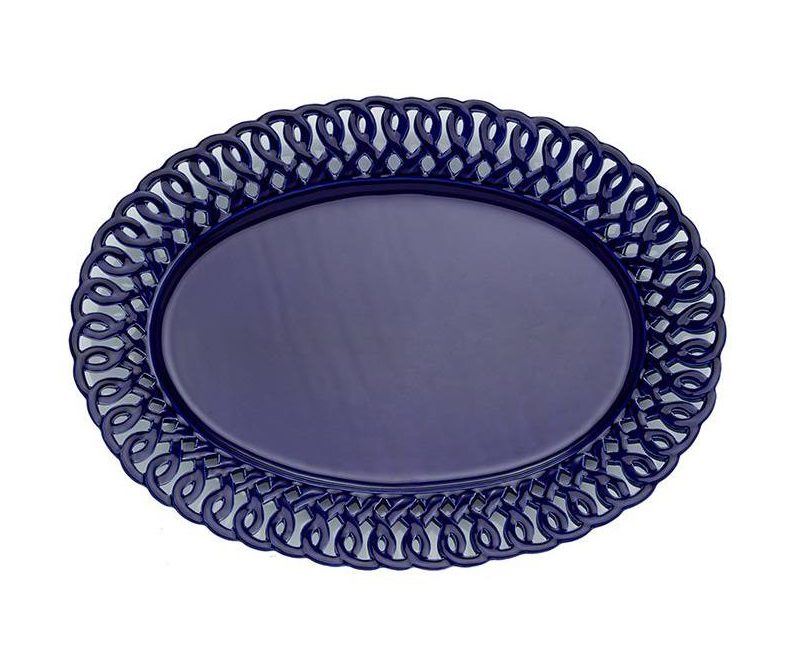 Cabana Capri • Gstaad
Bring the rich navy shade of sapphire to your tabletop with this striking pierced oval platter by Cabana Capri • Gstaad, which features a unique textural border of entwined ceramic loops.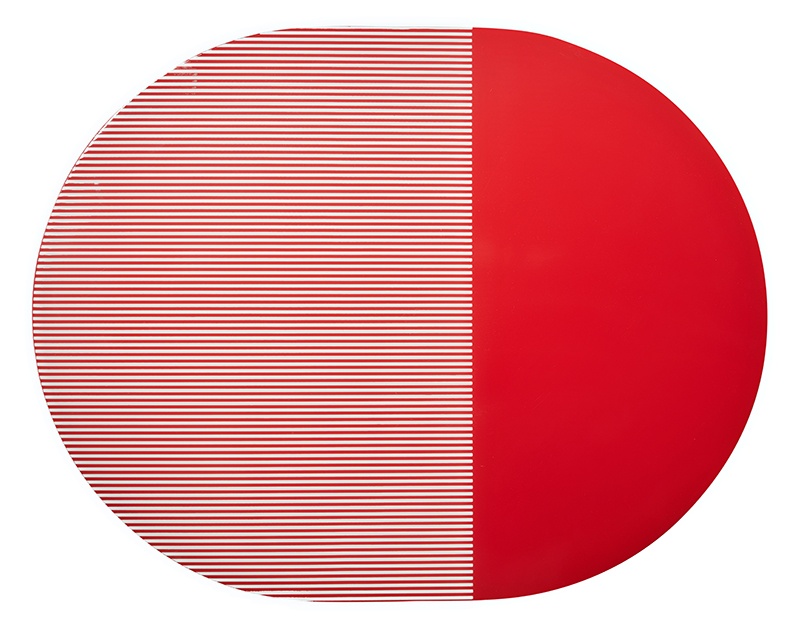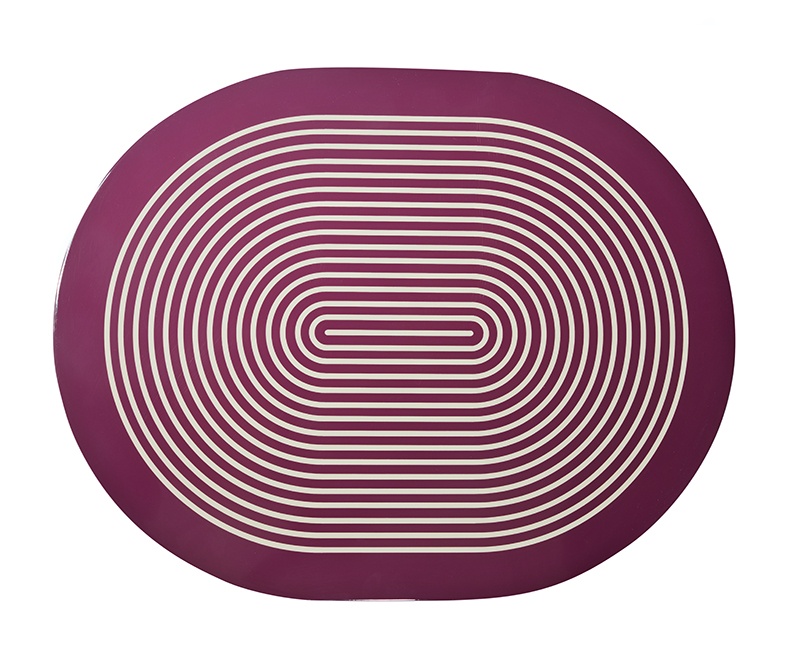 Von Gern Home
Spice up your next dinner party with Von Gern Home's lacquer place mats that meld solids and stripes in a range of hues, from ruby red and plummy garnet to pumpkin and citrine.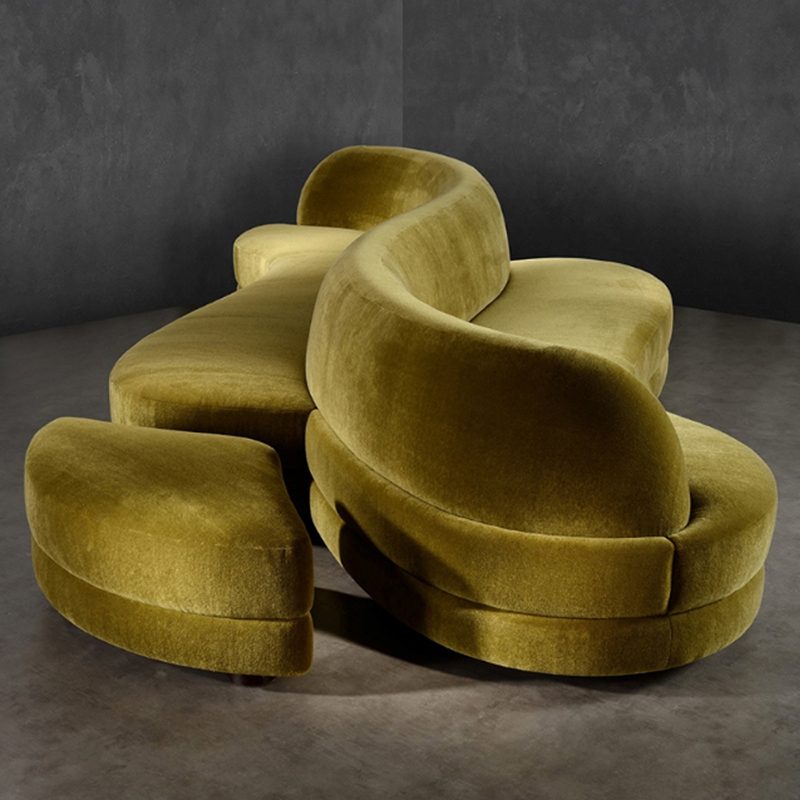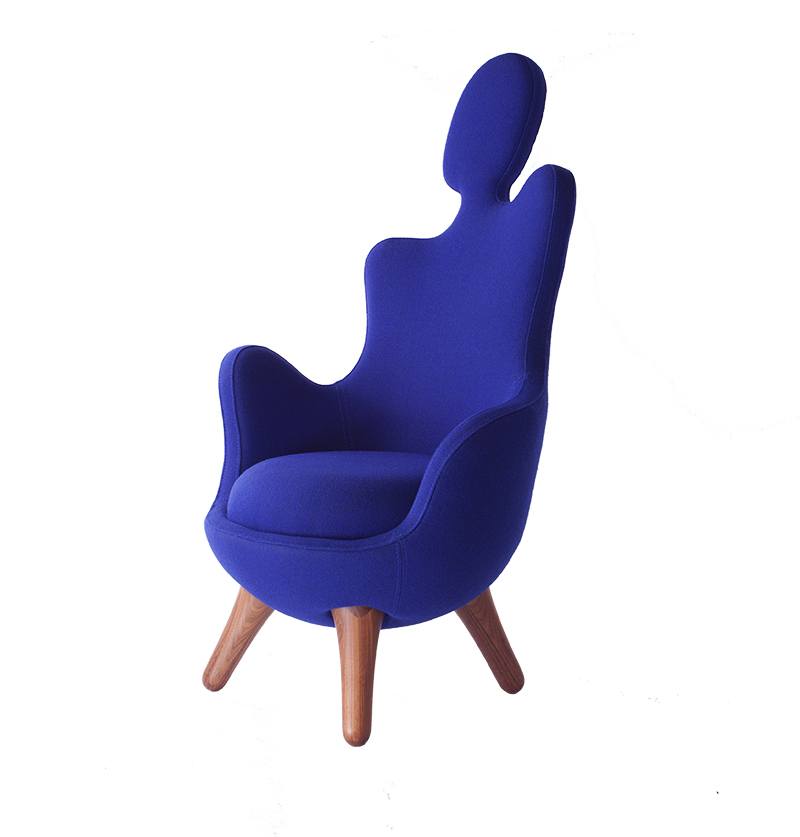 The Invisible Collection
Sculptural furniture makes an impact in a richly saturated upholstery. Architect Charles Zana's serpentine Julie sofa becomes a room's focal point in an earthy green Pierre Frey mohair, while bon vivant Vincent Darré's puzzle-piece-like Conversation armchair captures attention in a dynamic royal blue fabric.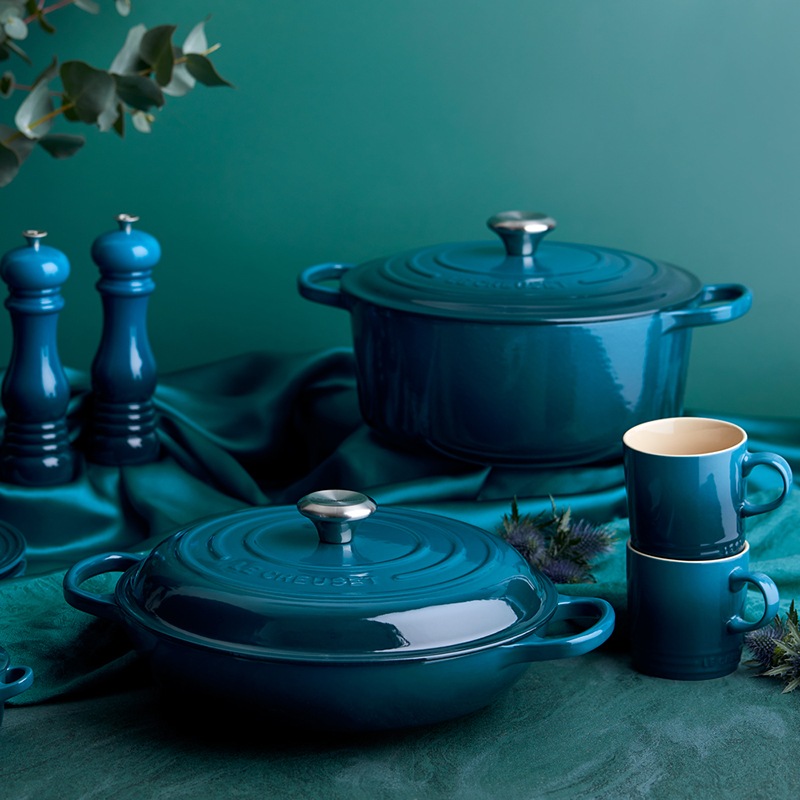 Le Creuset
There's a reason Le Creuset's enameled cast-iron cookware can be found in almost every discerning chef's home kitchen. Now in the new peacock-blue colorway, dutch ovens, casserole dishes, and other bakeware are as fabulous as they are functional.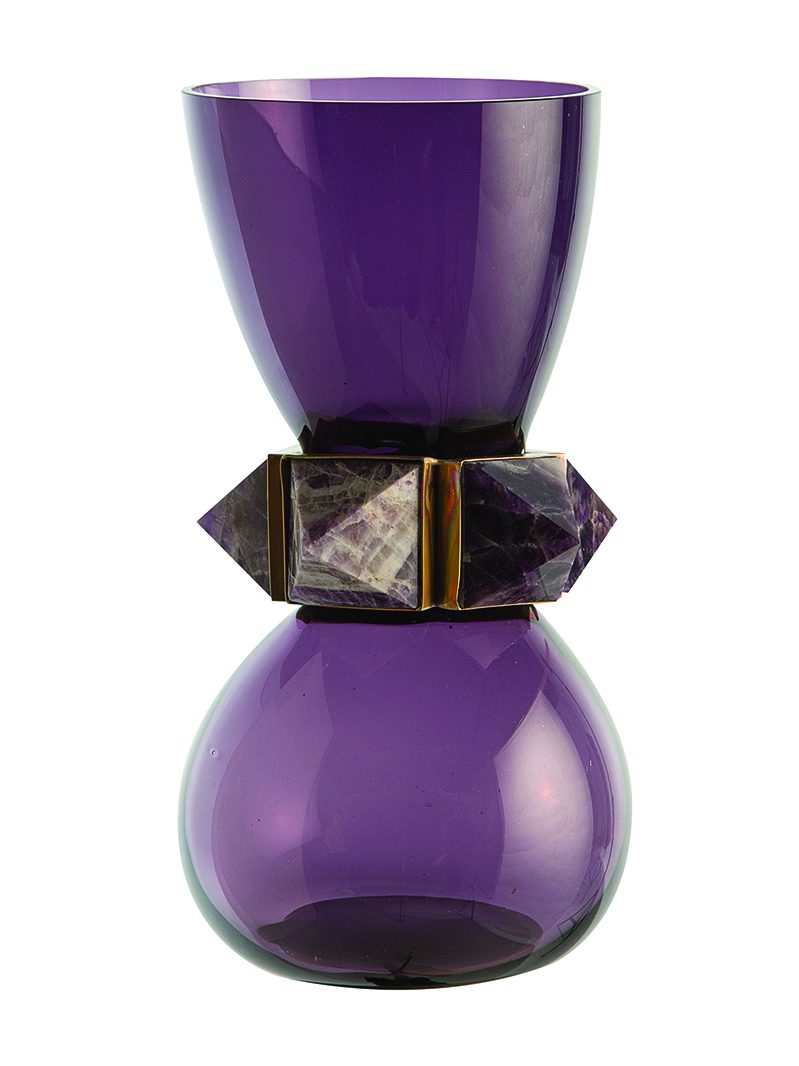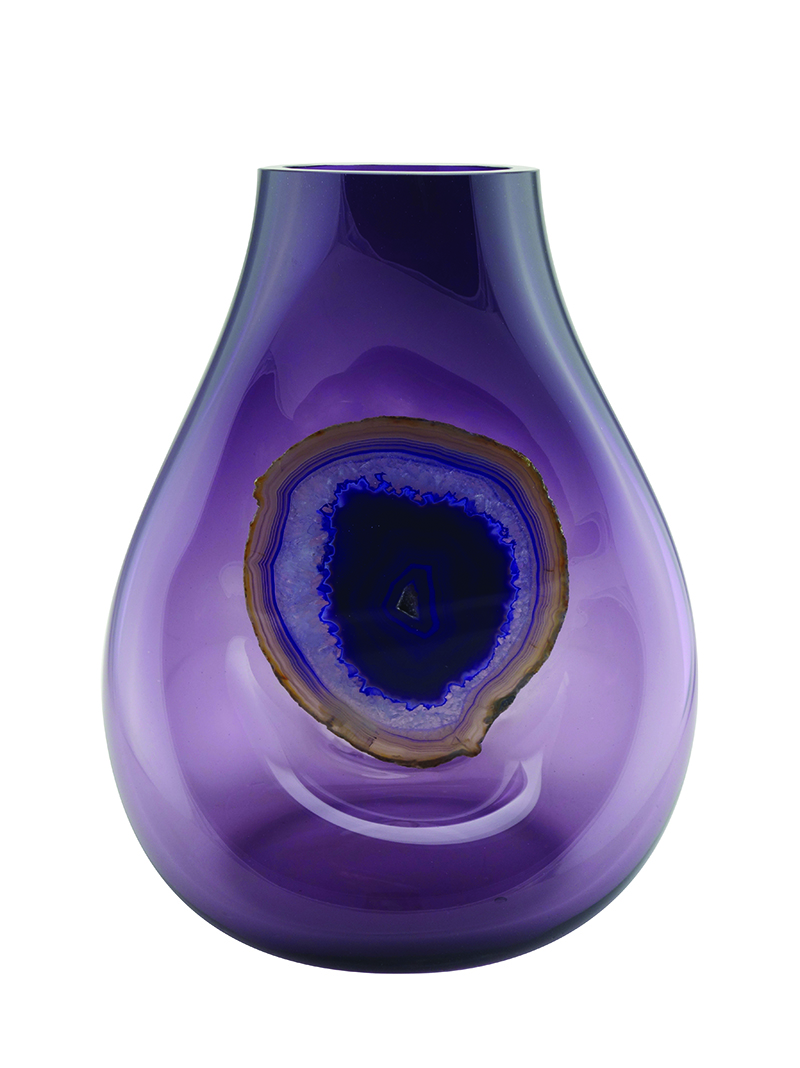 Roche Bobois
Glassblower Vanessa Mitrani creates shapely vessels in an intoxicating amethyst colorway, further enhanced by a slice of agate or a bracelet of amethyst pyramids framed in bronze.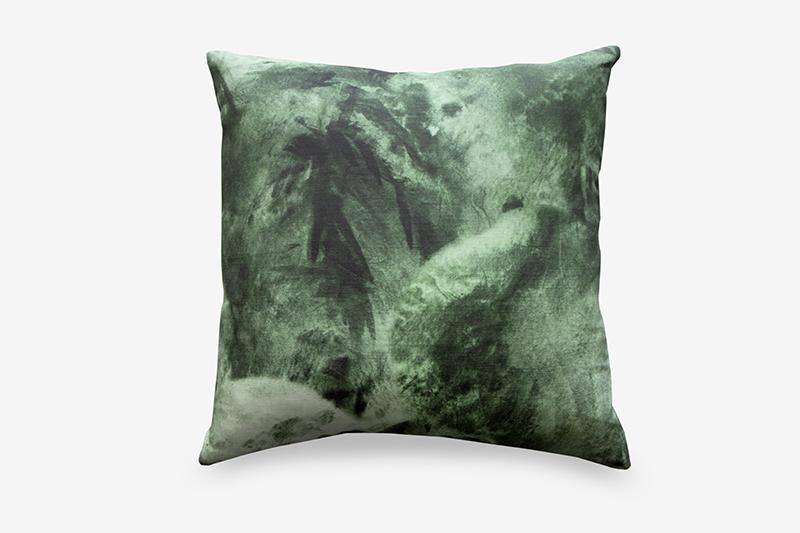 Eskayel
Verdant green palm leaves are rendered in an abstract watery wash. Dubbed Palmeti Verde, the pattern is translated into wallpaper, fabrics, and pillows that add a malachite-like illusion to any surface.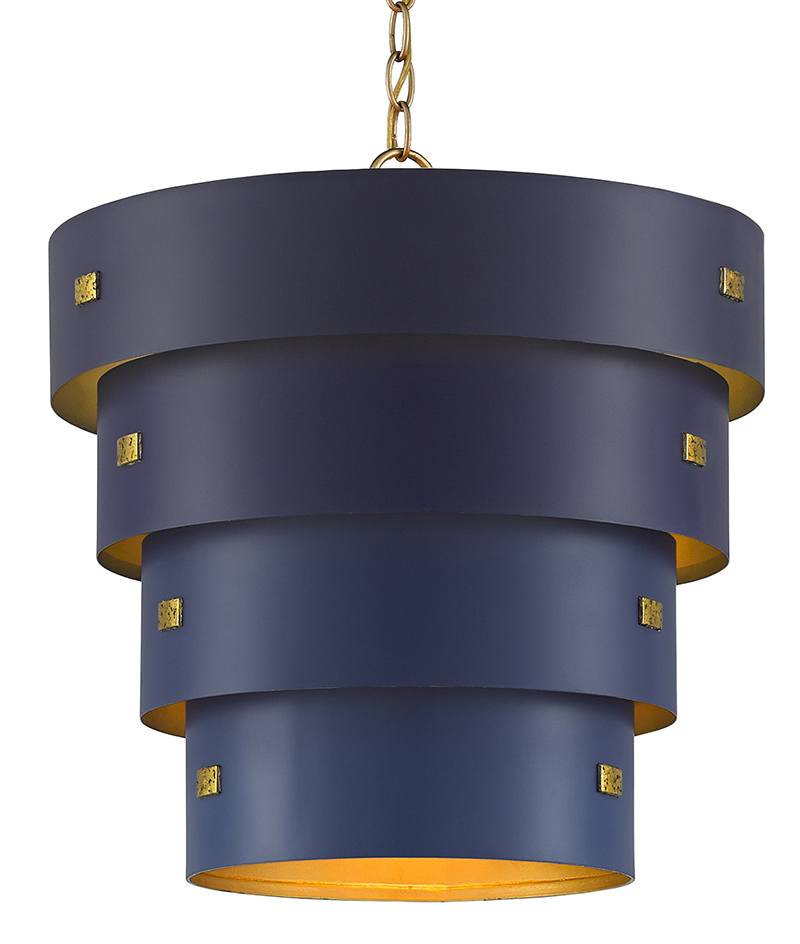 Currey & Company
Designers Hiroshi Koshitaka, Mieko Koshitaka, and Kei Koimuma collaborated on a regal lighting collection for Currey & Company that includes this striking Graduation fixture, which enhances concentric indigo rings with warm gold-leaf accents.
Next Post