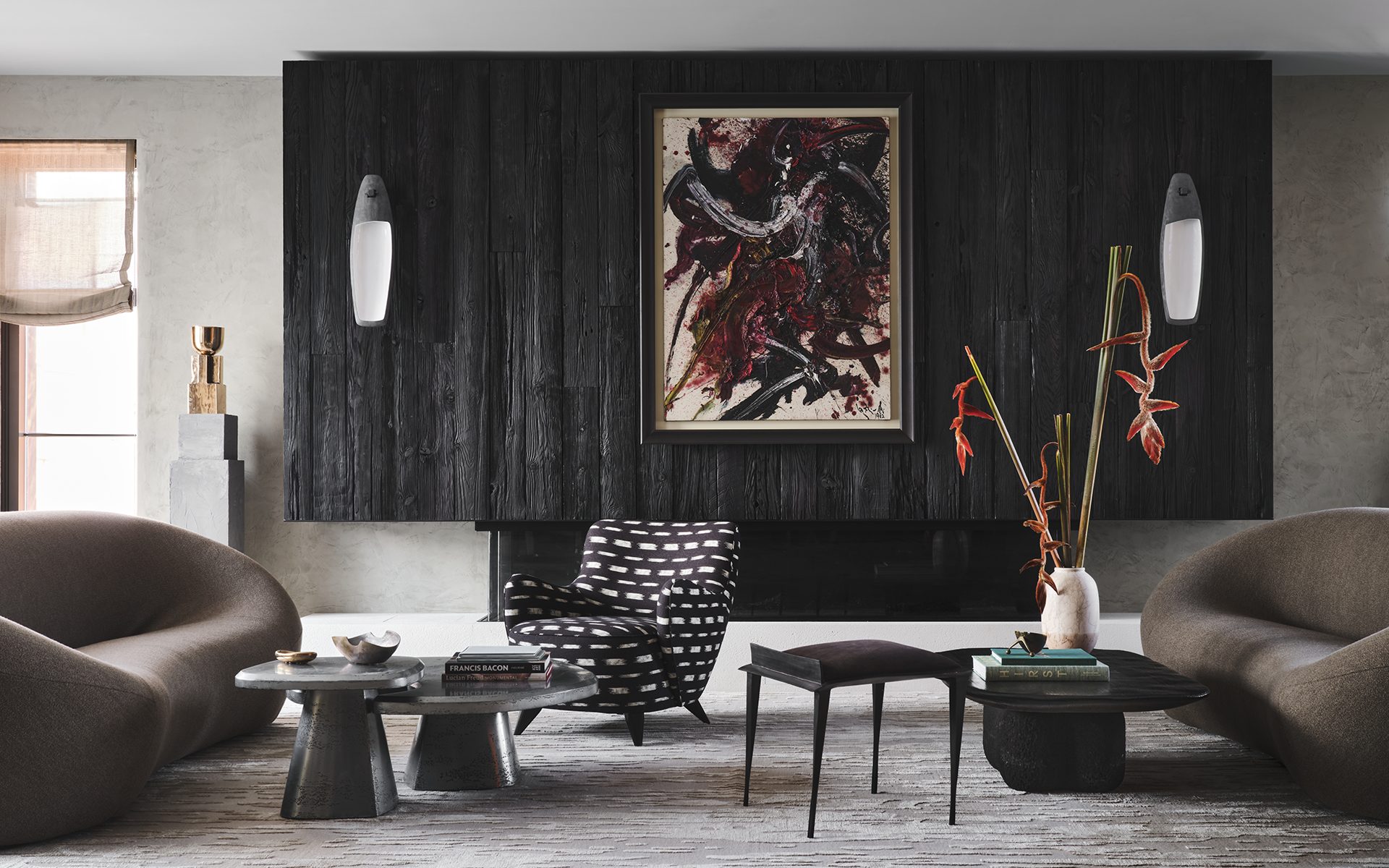 Go Inside a Moody West Village Pied-à-Terre Crafted by Jessica Schuster
Works by Joan Miró, Salvador Dalí, Andy Warhol, and Ed Ruscha enliven the artfully reimagined Manhattan apartment
Many homeowners looking for a pied-à-terre in New York gravitate to the city's modern glass towers for their luxurious amenities and low-maintenance lifestyle. For designer Jessica Schuster, her client wanted the ease of new construction but the charm of classic downtown architecture. Coming on to the project even before the resident signed the final papers, Schuster knew this wasn't going to be a simple shopping trip, but a total overhaul of an unapologetically cool West Village unit in a totally reimagined industrial building.
"This apartment sort of lends itself to this moody vibe, and the client really responded to this direction," Schuster says. "It plays really nice indoor-outdoor. It's in the same tone, telling the same story. That's what we were hoping for."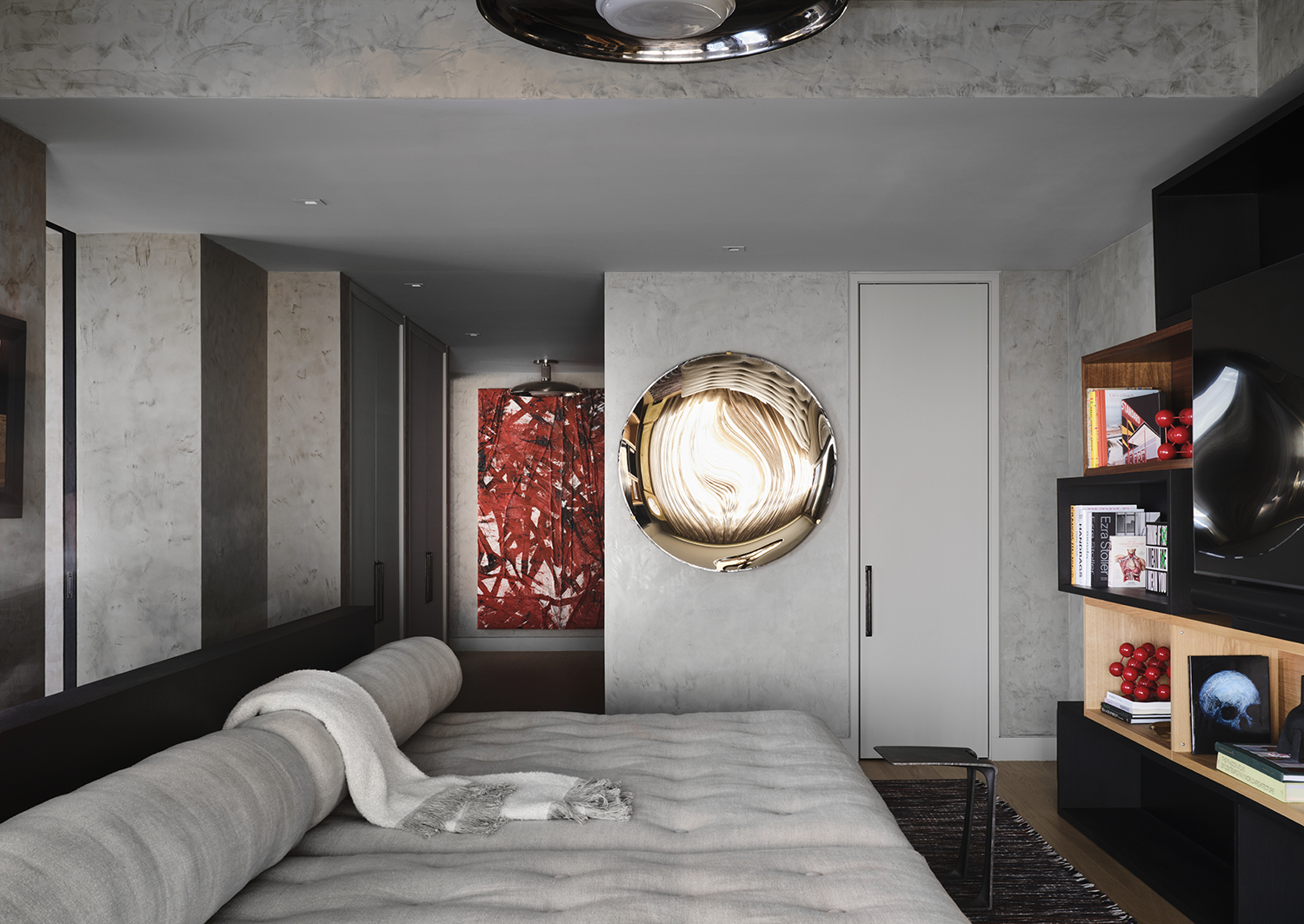 Preserving the integrity of apartment's floor plan, Schuster's only major alteration was transitioning one of the three bedrooms into an office equipped with double doors that offer a seamless flow into the residence's main living area. In the family room, the designer needed to work around a substantial soffit that dominated the long, narrow space. Here, she selected low-slung daybeds that not only give the room the illusion of height but also double as place for guests. "It's super comfortable to watch TV, but you can also sleep here as well," she says.
Chunky pillars in the guest bedroom that also posed a potential design roadblock were instead customized to frame built-ins. "That's the goal—to take architectural challenges and make them fit into the design and make it feel intentional," she says.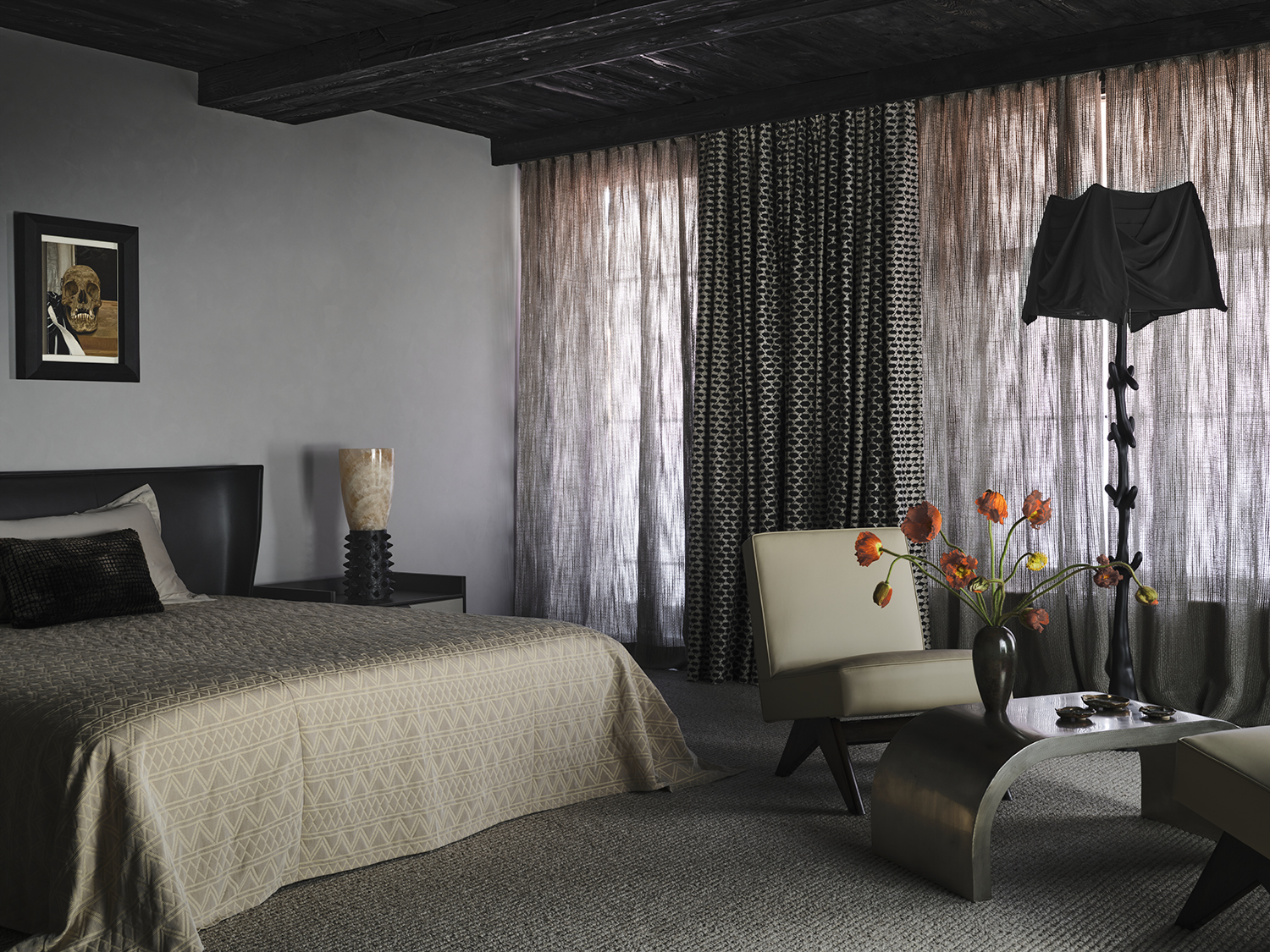 Instead of tearing down walls and ripping up flooring, Schuster revamped the aesthetic by reimagining the finishes, installing a dark wood ceiling with exposed beams that would be right at home in a ski chalet into the cozy main bedroom. "We really wanted to give it a very gothic, sexy vibe," she says of the space that boasts unique pieces of collectible design, including a serpentine lamp by Salvador Dalí as well as a pair of classic Pierre Jeanneret chairs.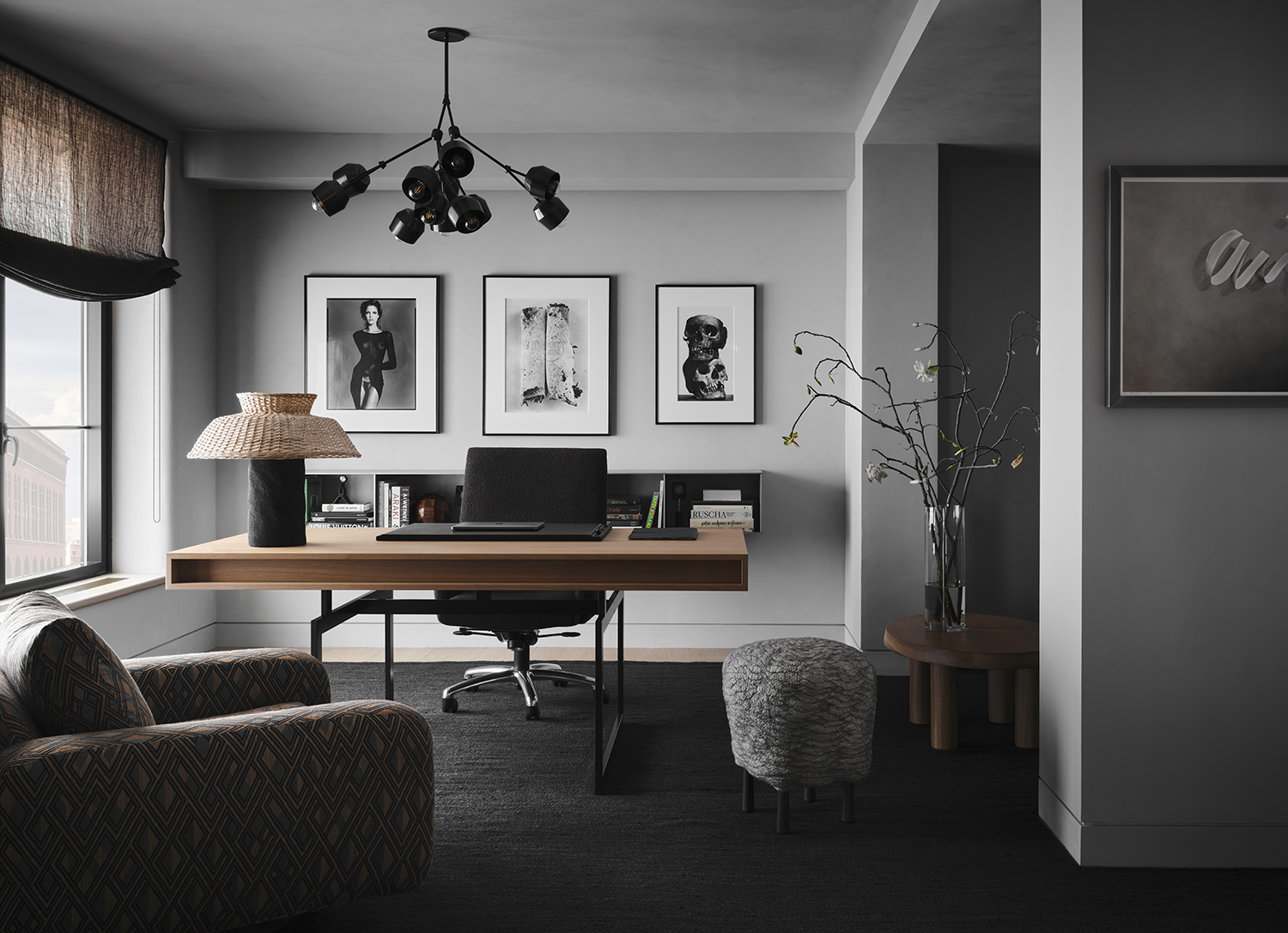 Installed in the homeowner's office are a selection of Irving Penn photographs and an Ed Ruscha artwork, quiet contrasts to a vibrant piece by Joan Miró in the dining room, and frenetic paintings by Angel Otero and Kazu Shiraga elsewhere in the apartment.
"He's a big art collector and we wanted to create this backdrop for his art to really shine; a lot of different materialities throughout the apartment allowed that to happen," says the designer, who utilized Venetian plaster as well as a char-dyed reclaimed mushroom wood from the Hudson Company that transforms the living room's uninspired fireplace into a sexy focal point. "A lot of his art is very bright in color by nature so we wanted to create a moody backdrop for everything."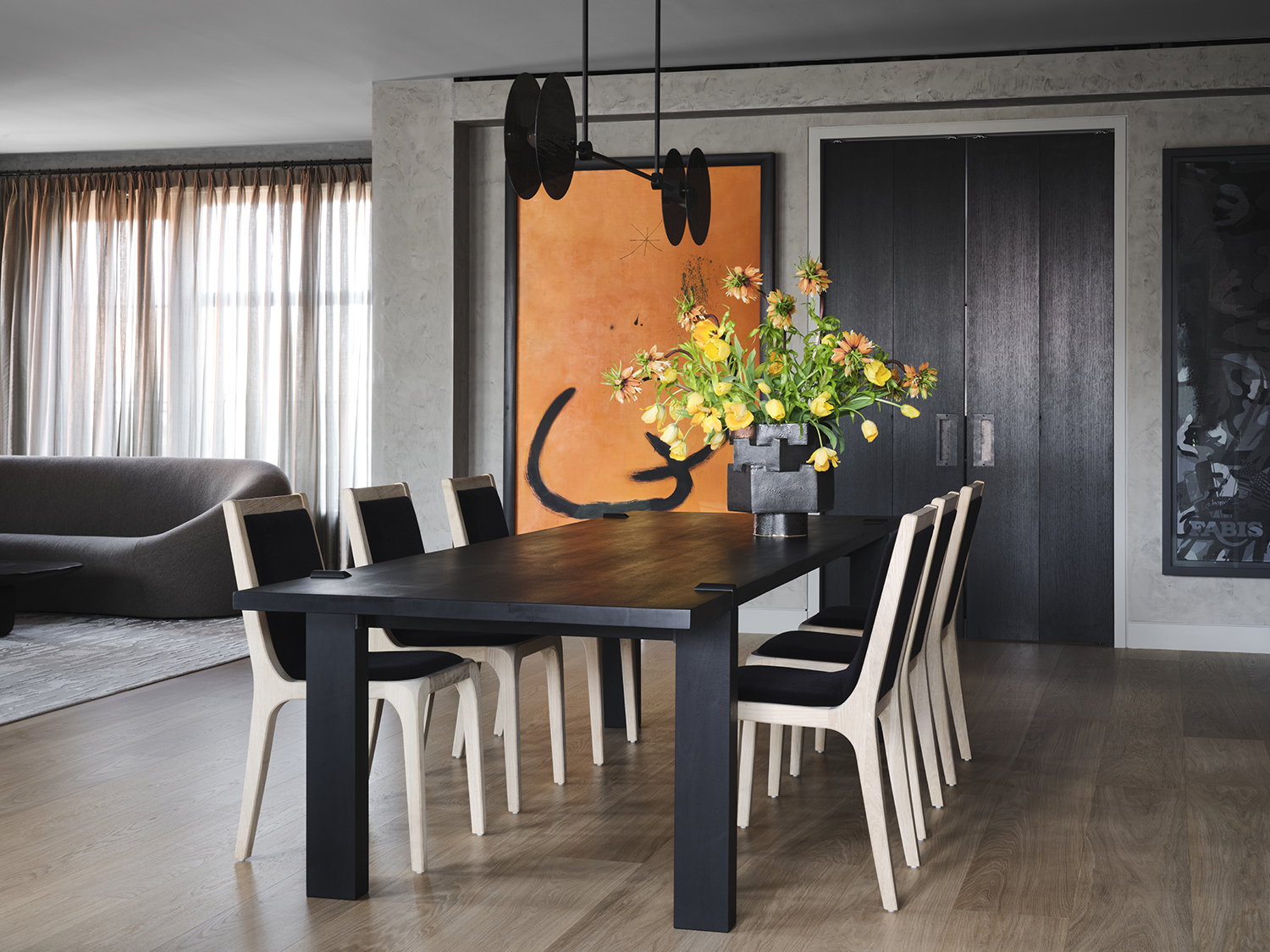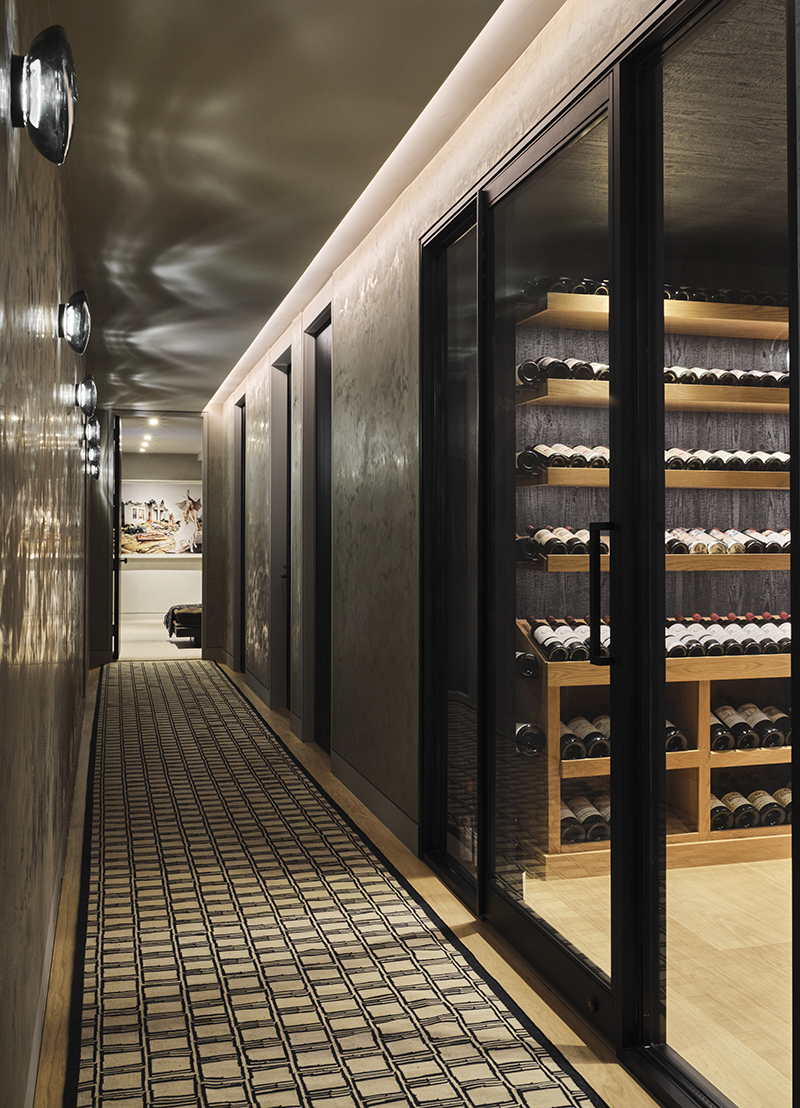 Furnishings draw influence from the preexisting kitchen. "This is a very industrial feeling kitchen in essence with the reeded glass and the iron so we took from that and went with it," says Schuster, who then infused the interior with contrasting softer materials, including a custom rug, voluptuous Pierre Paulin sofas, and ceramic sconces from Twenty First Gallery in the living room. "We wanted to really have it be playful and a juxtaposition. I hate walking into the back of a sofa—that's my biggest pet peeve. So I really wanted to create something that was dynamic and open, where things were sort of interchangeable and could be moved. This felt like the best way to set the tone for this room."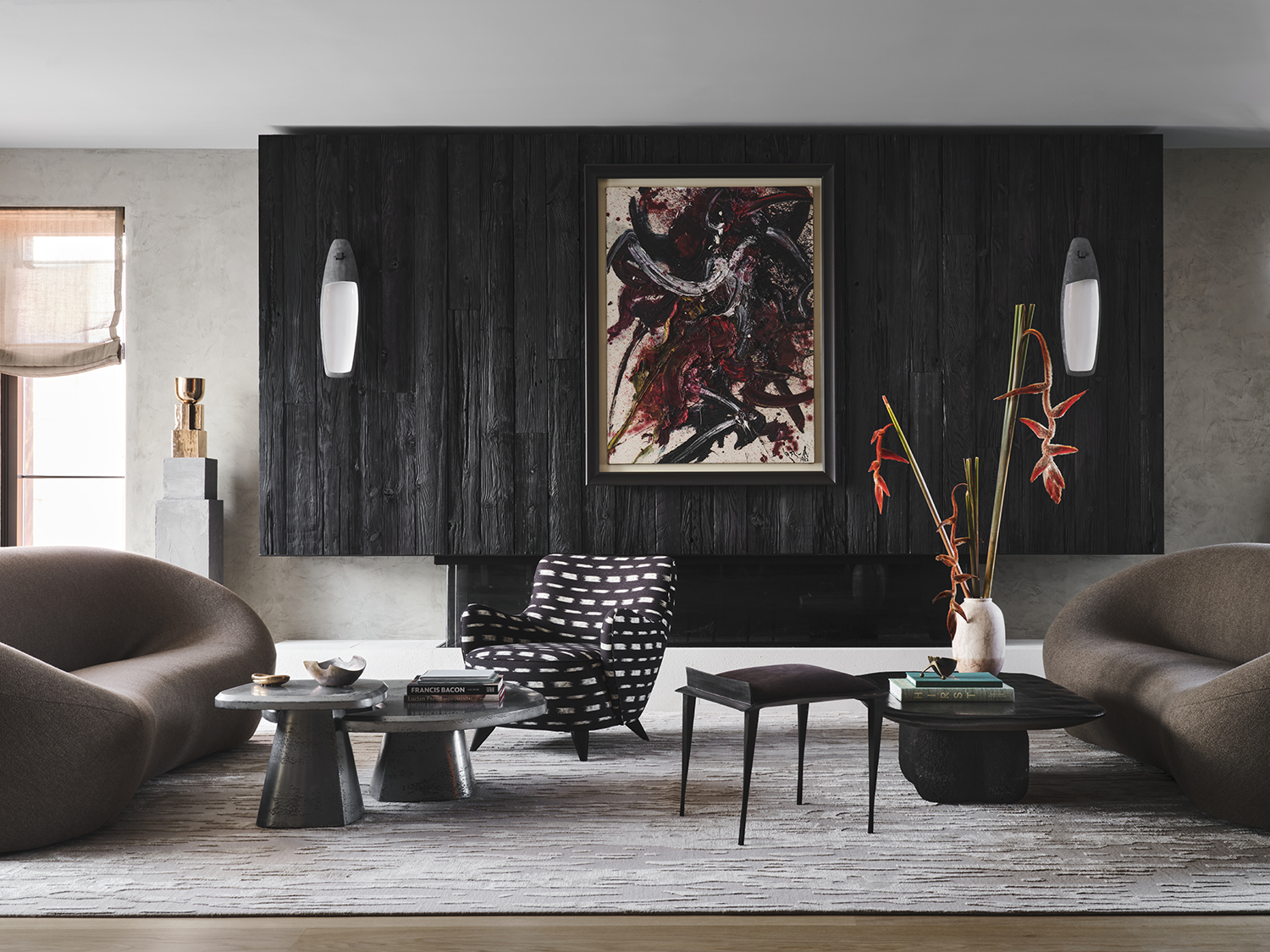 The home's standout addition is a massive wine room used to house the homeowner's extensive collection of bottles. In the end, every inch was maximized, creating a tranquil atmosphere perfect for when Schuster's client is looking to entertain, or just unwind when visiting the city.
"We didn't have a lot of room, but we wanted every piece to be a statement piece and be able to talk to each other," she says of the cohesive atmosphere. "It's a nice place to hang. It wasn't supposed to be fancy. It's supposed to be a comfortable place to come and lay your hat and also be a great backdrop for an incredible art collection. And I think that's what we accomplished."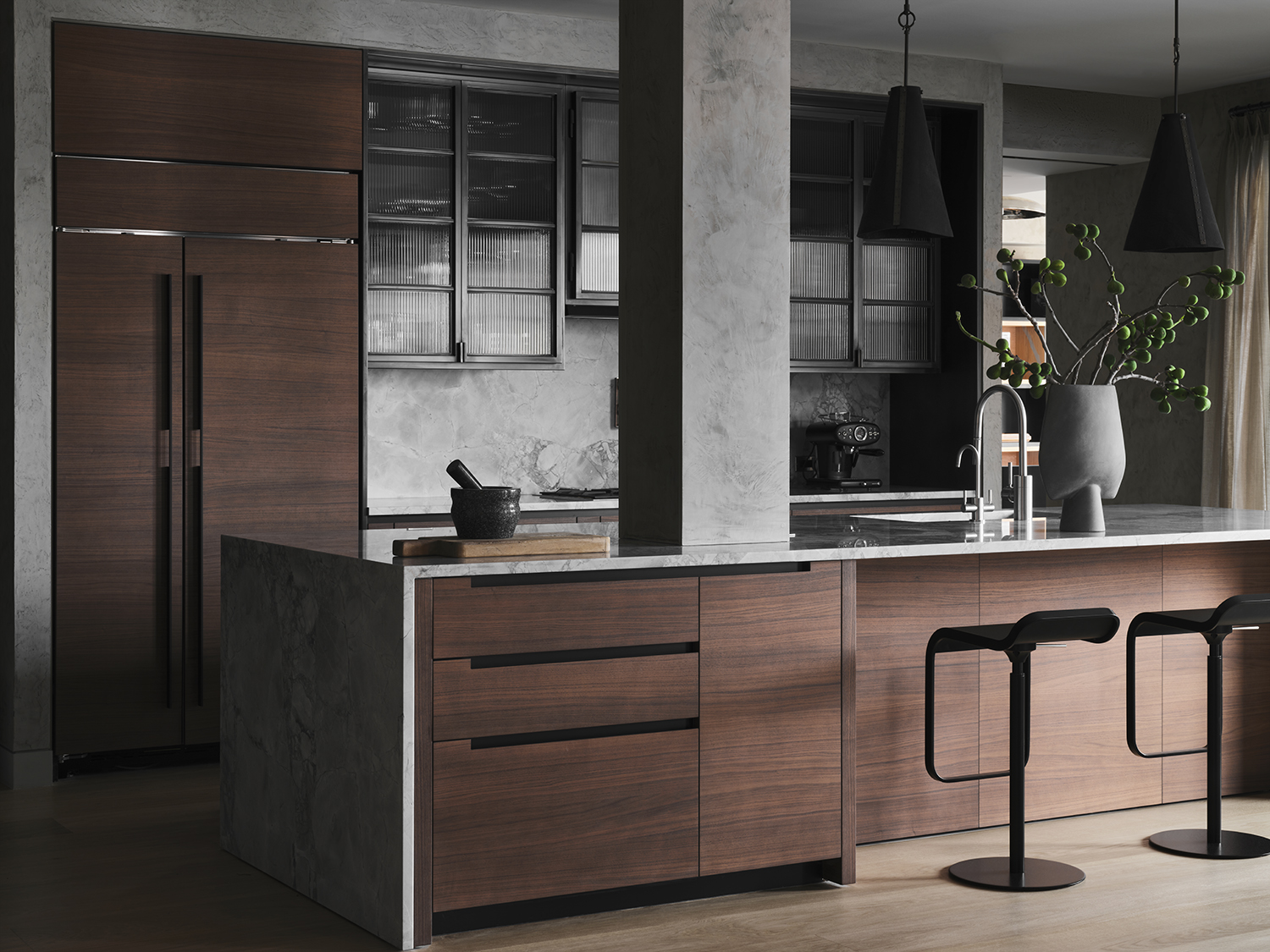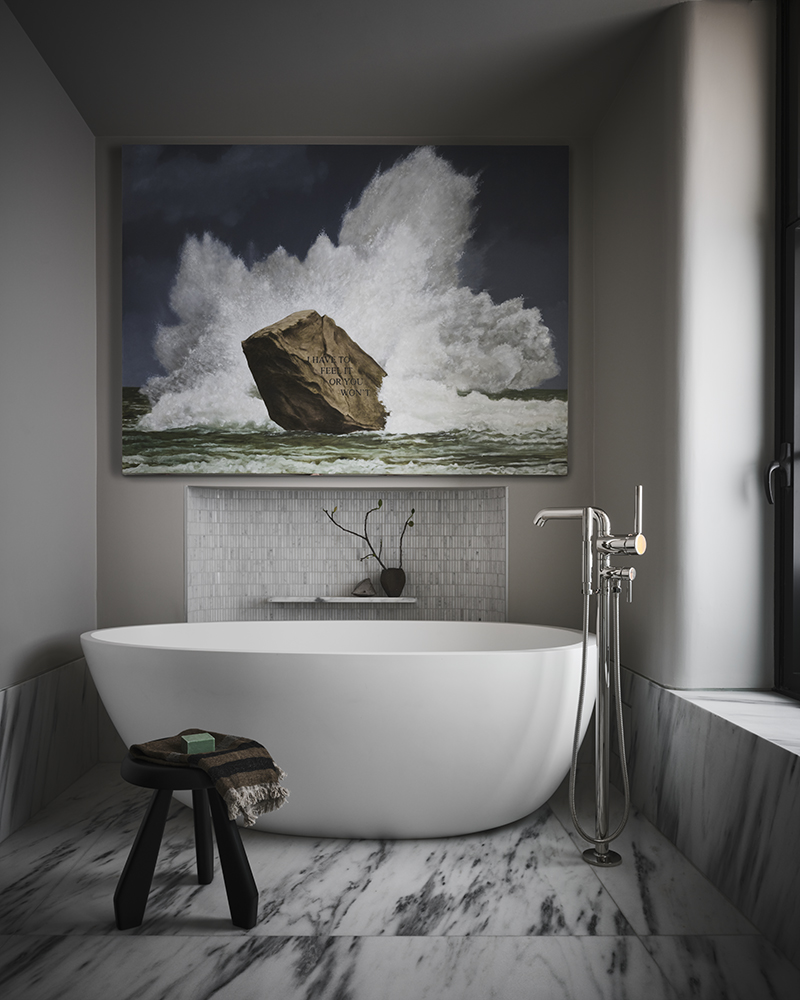 Next Post