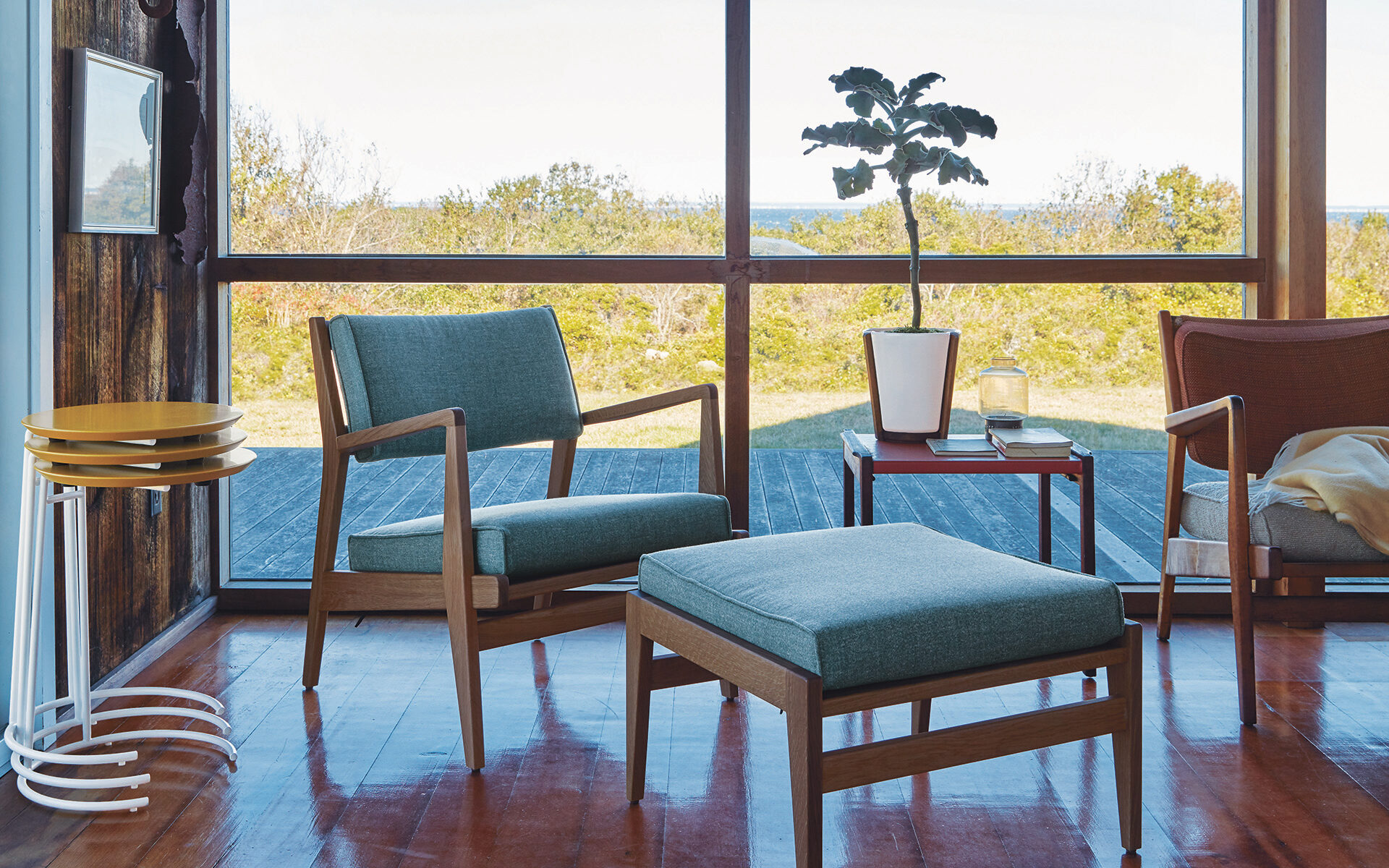 Danish Design Legend Jens Risom's Most Iconic Works Celebrated in New Monograph
Jens Risom: A Seat at the Table is the first and only volume to chronicle the Scandinavian designer's timeless furniture, which ushered in the mid-century modernist movement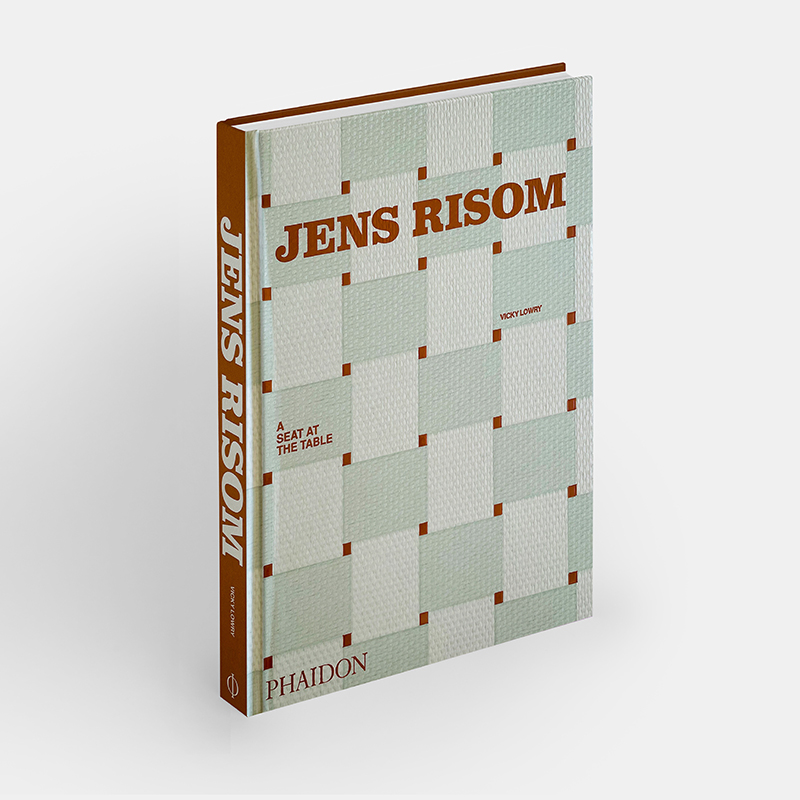 His minimalist creations may be as recognizable as an Arne Jacobson Egg chair or Eero Saarinen Pedestal table, yet Jens Risom is hardly a household name. "When I took on the project, I'd heard of Jens Risom, but he didn't have the prominence of his compatriots like Arne Jacobson or Hans Wegner," says author Vicky Lowry, whose new book Jens Risom: A Seat at the Table (Phaidon) chronicles the late designer's remarkable career. "I was worried I wouldn't find enough to write about, but it turns out that he is largely responsible for bringing Scandinavian style, modern wood furniture to America."
Born in the outskirts of Copenhagen in 1916, Jens's love of craft started at home: his father, Sven Risom, was a prominent architect. Risom, "a young man of opportunity and quite adventurous," says Lowry, arrived in America in 1939. Within a year, he met Hans Knoll and soon amassed a following of major New York architects and designers, who clamored for his handsomely made furniture that looked good in any setting. "It isn't loud, it isn't sexy, but it's stately and elegant," says Lowry.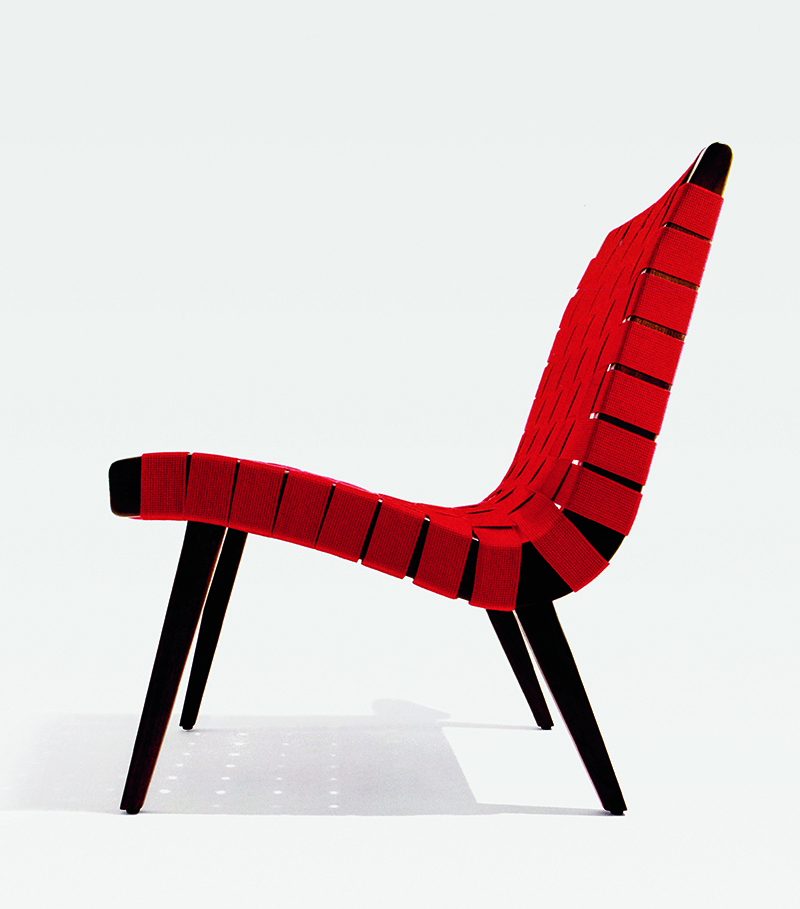 Joining forces with Knoll, he introduced what can arguably be his most iconic design, gently swooping wood lounge chairs that feature a seat of woven straps, originally made using a type parachute webbing rejected by the army. "Architects adored his work because it was so modern, clean-lined, contemporary, functional, and comfortable," the author tells Galerie.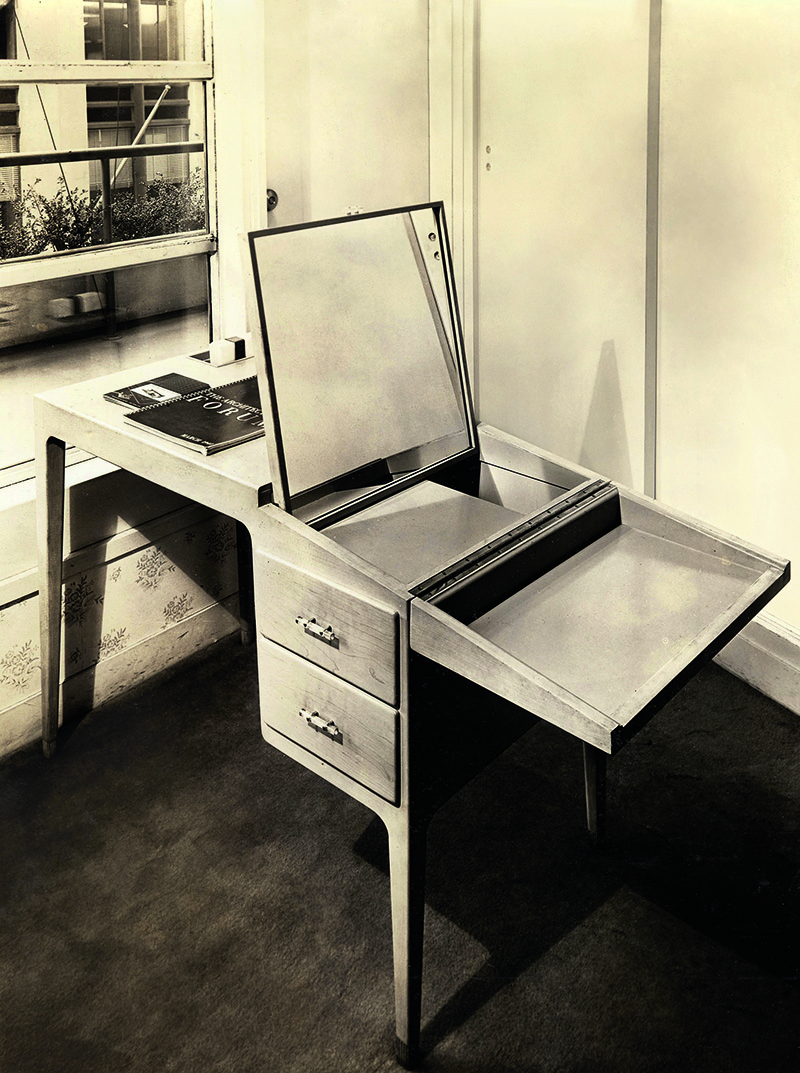 As his career continued to rise, Risom was a media darling, featured everywhere from Interiors magazine and House Beautiful to Playboy, where the writer described his chairs as "a silent partner in an interior." His collections were regularly reviewed in the New York Times and other publications across the country. Richard Avedon photographed the pieces for an advertising campaign. President Lyndon B. Johnson carried one of Risom's C140 armchairs throughout the White House, even signing the Civil Rights Act of 1964 and Highway Beautification Act the following year from its seat. But after selling his company in '70, Risom faded from the scene and largely disappeared from view.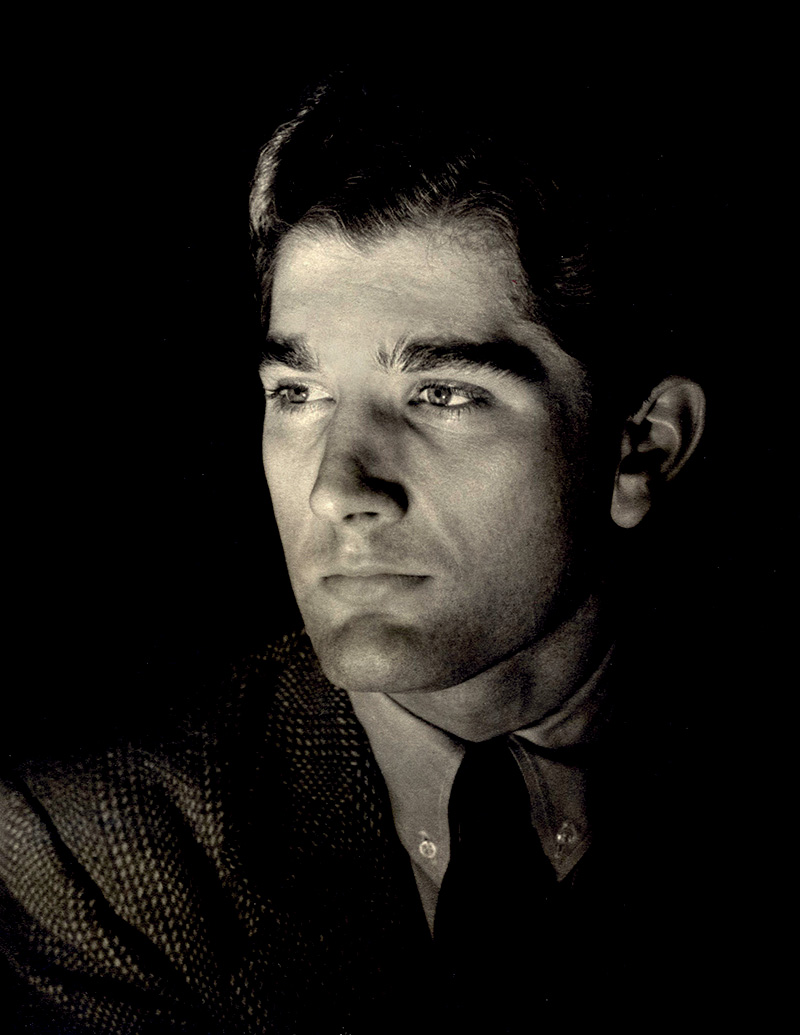 But at the age of 88, Risom enjoyed a major renaissance, approaching design gallerist Ralph Pucci and joining his roster in 2005. "I think he desperately missed the fame and the creation of furniture," Lowry says. Pucci began producing many of Risom's original furniture designs from the '50s and '60s, reintroducing pieces that astound with their understated elegance, such as the Magazine Rack/Side Table, a petite walnut form that is one of the designer's most cutting-edge creations.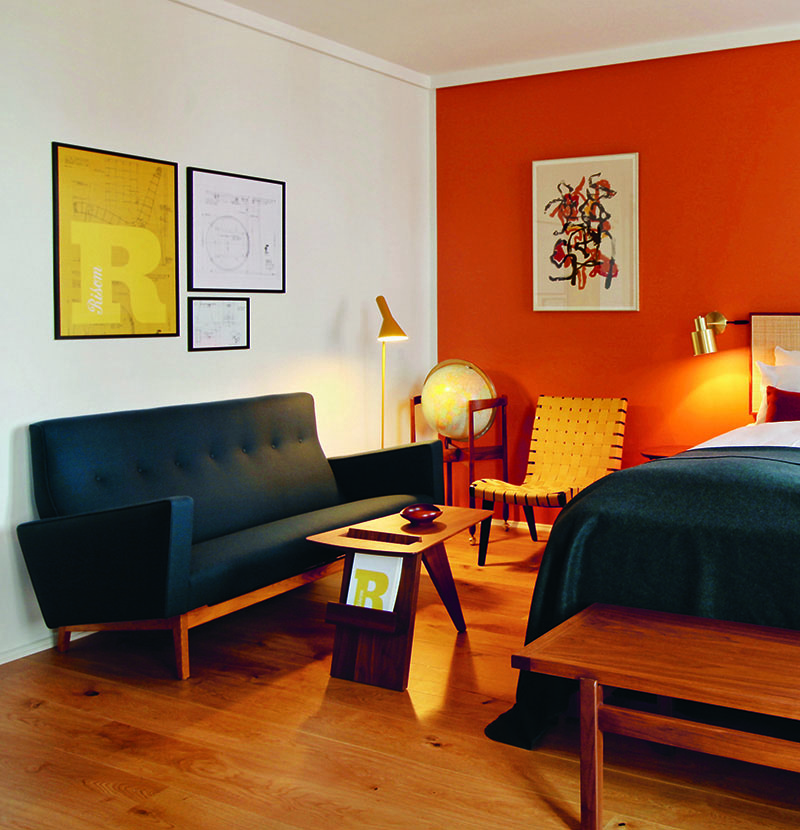 Writing the book during the first year of the pandemic, Lowry was challenged to access the extent of Risom's archives at a time when many museums and libraries were closed. However, Copenhagen-based company Form acquired the designer's archives, which the author was able to access virtually. A Seat at the Table is filled with its treasures, from the designer's meticulously composed drawings and fashionable advertisements to personal diaries, photographs, and mementos.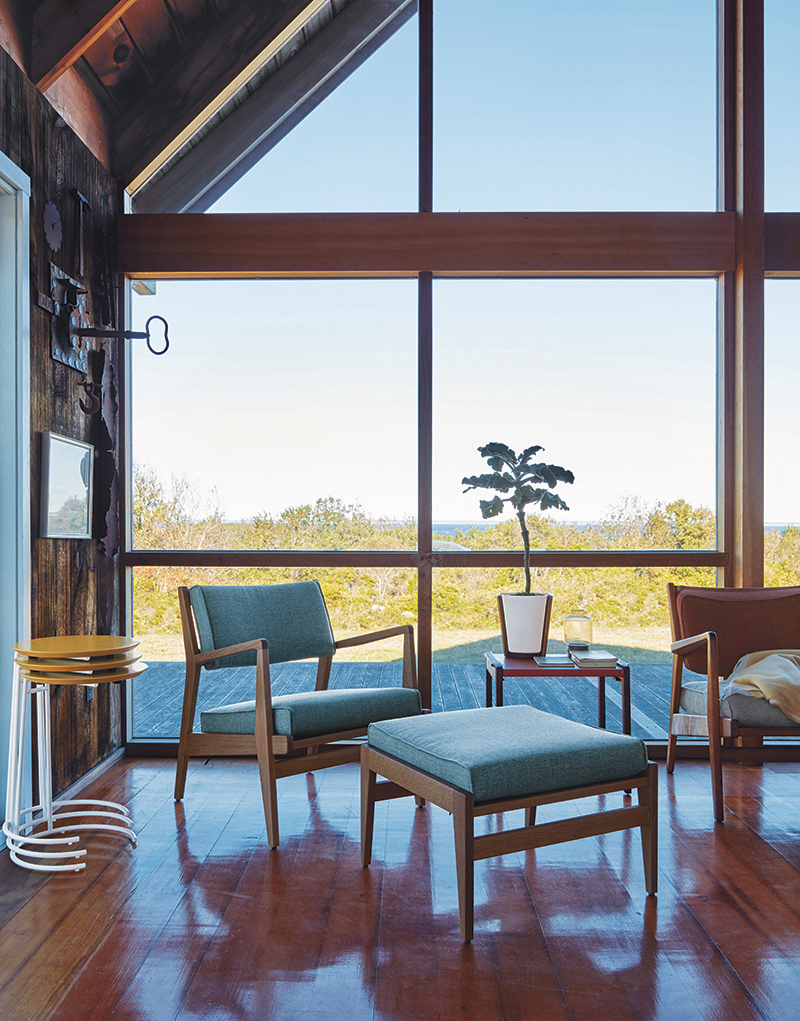 While Risom's name may not be as ubiquitous as Eames, Saarinen, or Knoll, his creations are no less iconic. His pieces were presented in exhibitions at New York's Museum of Modern Art, and live on at Ralph Pucci and Design Within Reach years after his death in 2016. "I think there's a lot to be said for making timeless, durable pieces," says Lowry. "That's what he set out to do and that's what he did. He wasn't trying to be in museums or have the latest It chair. He wanted his pieces to perform more than what they looked like they were doing. He was always trying to come up with ideas that made living better."
Next Post