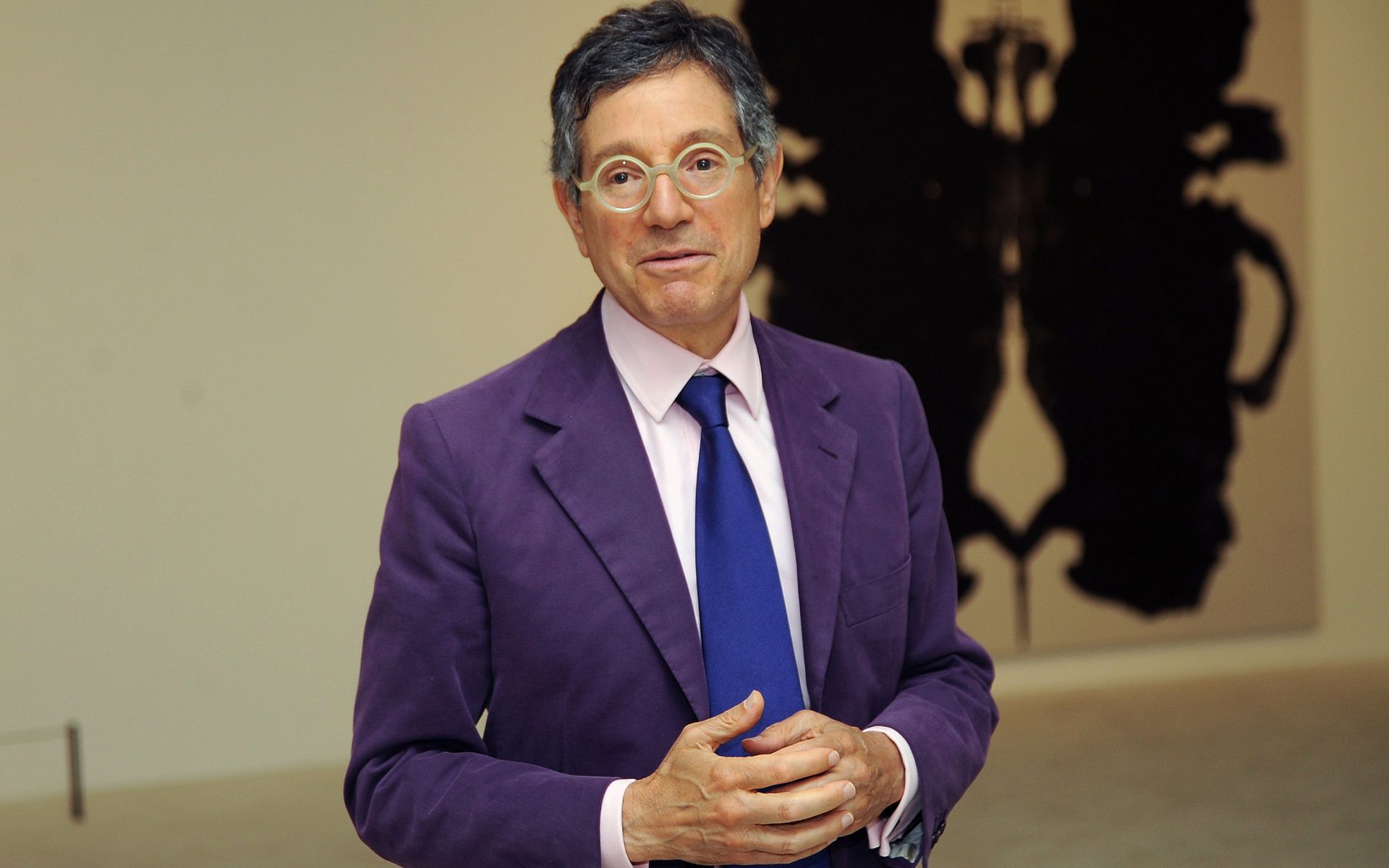 Jeffrey Deitch on His New Hollywood Gallery
Deitch says he wants to create the most inspiring space he can manage
Hollywood loves a comeback. And art dealer Jeffrey Deitch's new namesake gallery, which opens Saturday, September 29, is just that. Set in a burgeoning Hollywood arts district, the gallery is a stone's throw from a handful of other galleries, including Regen Projects, Kohn Gallery, and Various Small Fires. The proximity to Hollywood's legendary entertainment studios, which have played such a key role in popular culture, is also meaningful to Deitch. "Everyone is aware of the cultural energy of Los Angeles," he said.
To create the new gallery, Deitch tapped the L.A.-based, Pritzker-winning architect Frank Gehry (best known locally for his Walt Disney Concert Hall) to renovate the building, which was formerly a warehouse for cinematographic lighting equipment. The space teems with natural light now, thanks to transparent, rolling garage doors and multiple UV-filtered skylights.
As for his "comeback," it's been five years since Deitch resigned from his position as director of the Los Angeles Museum of Contemporary Art, a position he had held for three years. The longtime New Yorker's penchant for pop, show, and sizzle caused some controversy and led to several resignations in addition to his own. Though he returned to New York, he kept his home on the West Coast (and the relationships he built with top collectors there) and began to plot what he hopes will be a triumphant return, starting with a massive show of artwork by Ai Weiwei. That one will be followed next fall with a show by Judy Chicago. Here, Deitch talks to Galerie about his new exhibition space and his enduring attraction to Los Angeles.
~
One of the most important roles for a gallery is to inspire people. It's very important to have a beautiful space and—if you can have it—an expansive space, to inspire visitors and to inspire artists. Artists want to show their work in a beautiful space. It's a combination of providing an inspiring platform for artists and for the public so that great art can be created and shown. Even though the business is challenging, I'm making the effort to go all the way to create the most inspiring space I can manage.
Everyone is aware of the cultural energy of Los Angeles. Because I was at the Museum of Contemporary Art for a while, it gave me the opportunity to learn about the city in a deep way. So when I had the idea to create a space here, I had something to go on.
In New York, I have two exhibition spaces. But in Los Angeles, I went a different route. I wanted to create a platform where people wanted to go and experience rather than just look up from their screens at the artwork. So I went with one nice space—it's a 15,000-square-foot former props warehouse—where I can create museum-level shows that can stay open for months at a time and are ambitious and serious.
I started at the top and talked with Frank Gehry about designing the space. I'm thrilled with his results, though you will not walk in and first look at the architecture; it's about the art. Rather than having an emporium with four different exhibitions—as some of the new galleries opening in L.A. and in New York have—I prefer having an experience where it's focused and very pure."
As told to Laura van Straaten. This interview has been edited and condensed.
Next Post