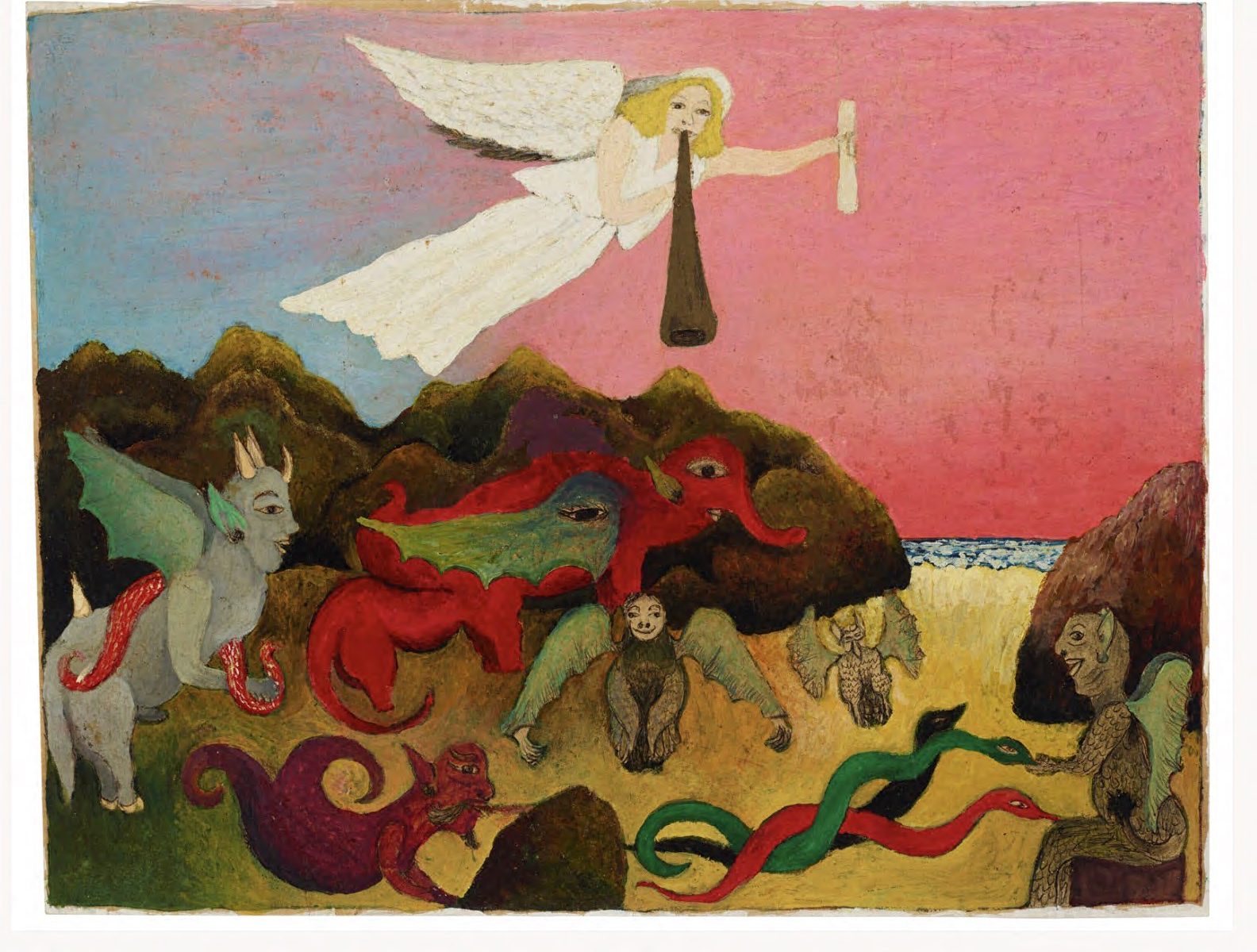 Jane Fonda's Personal Collection of Outsider Art Hits the Block at Christie's
The sale on January 18 featured some of the biggest names in the category such as Bill Traylor, Henry Darger, and Thornton Dial
On January 18, Christie's held its annual Outsider and Vernacular art auction in New York City. The sale, which totaled just over $2 million, comprised more than 100 paintings, sculptures, and drawings by some of the biggest names in the category such as Bill Traylor, Henry Darger, and Thornton Dial, as well as some more emerging, lesser known talents.
First coined by the critic Roger Cardinal in 1972, the term "Outsider Art" was originally used to describe the movement "Art Brut." That label was created by artist Jean Dubuffet in the 1940s to describe work produced outside the confines of the traditional art world. Since then, "Outsider Art" has expanded to mean any works by artists who have not had any formal training or who are not part of the art establishment. Thanks to its non-exclusive nature, the category has a universal appeal and the countless art fairs, exhibitions, and auctions taking place around the world only confirm that.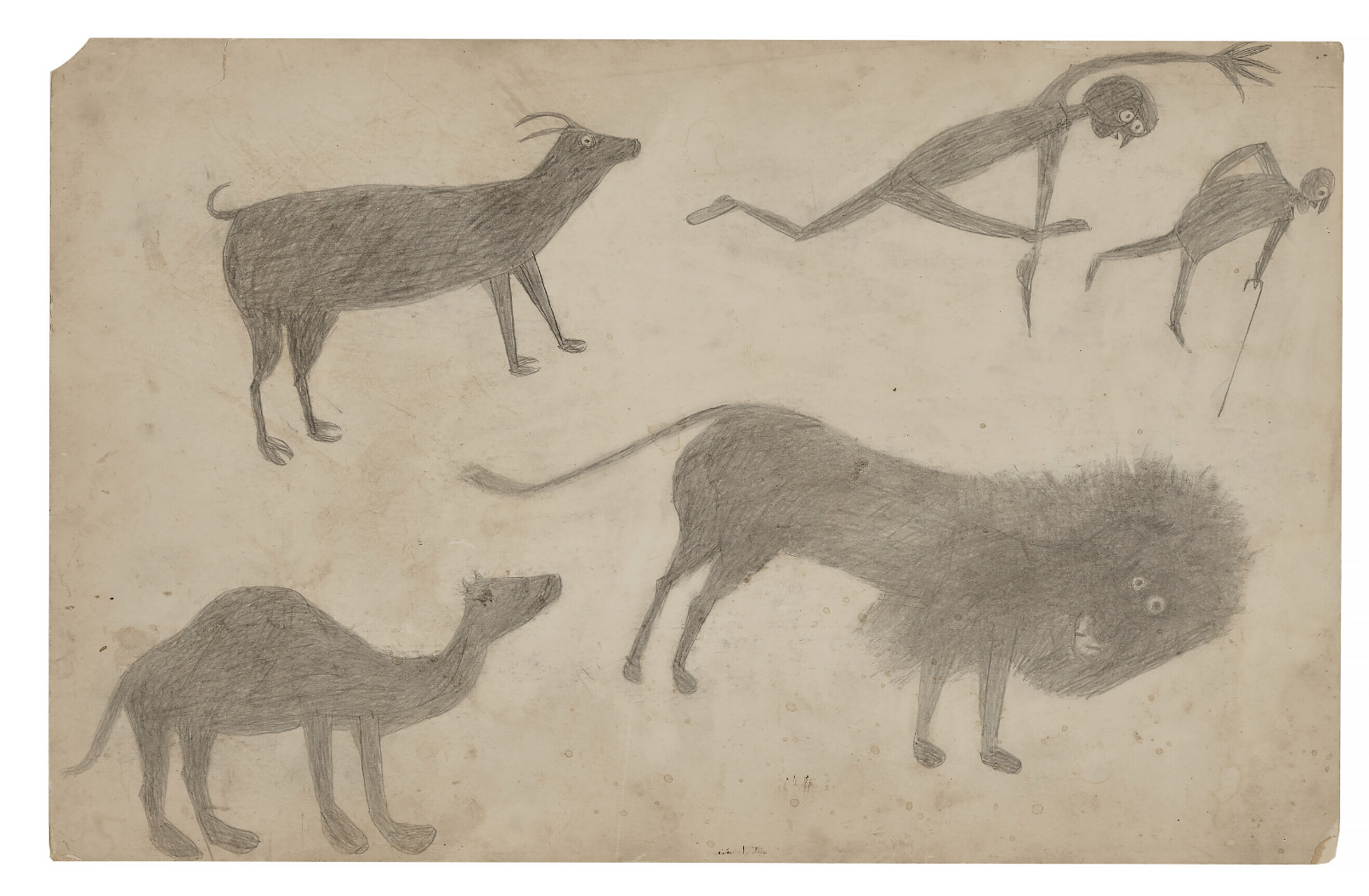 One of the most important works in the sale was Goat, Camel, Lion and Figures, an abstracted drawing by the late Bill Traylor that fetched $252,000 against a low estimate of $200,000. In the last decade, Traylor, a former slave who had spent his life working on a plantation before finding his true calling as an artist in his late 80s, is now considered one of the most important American artists of the 20th century. The drawing is a standout in his oeuvre, and while it didn't beat his record, which was set at Christie's in January 2020 with the sale of Man on White, Woman on Red / Man with Black Dog, it confirms that his market continues to experience significant growth.
"Bill Traylor and other artists who worked without formal training provide a new lens through which we can understand American visual culture in a way that has been woefully missing from the canon of art history for far too long," says Cara Zimmerman, head of Outsider Art at Christie's. "It is a privilege and an honor for us to steward great works by Traylor and other artists with nontraditional narratives."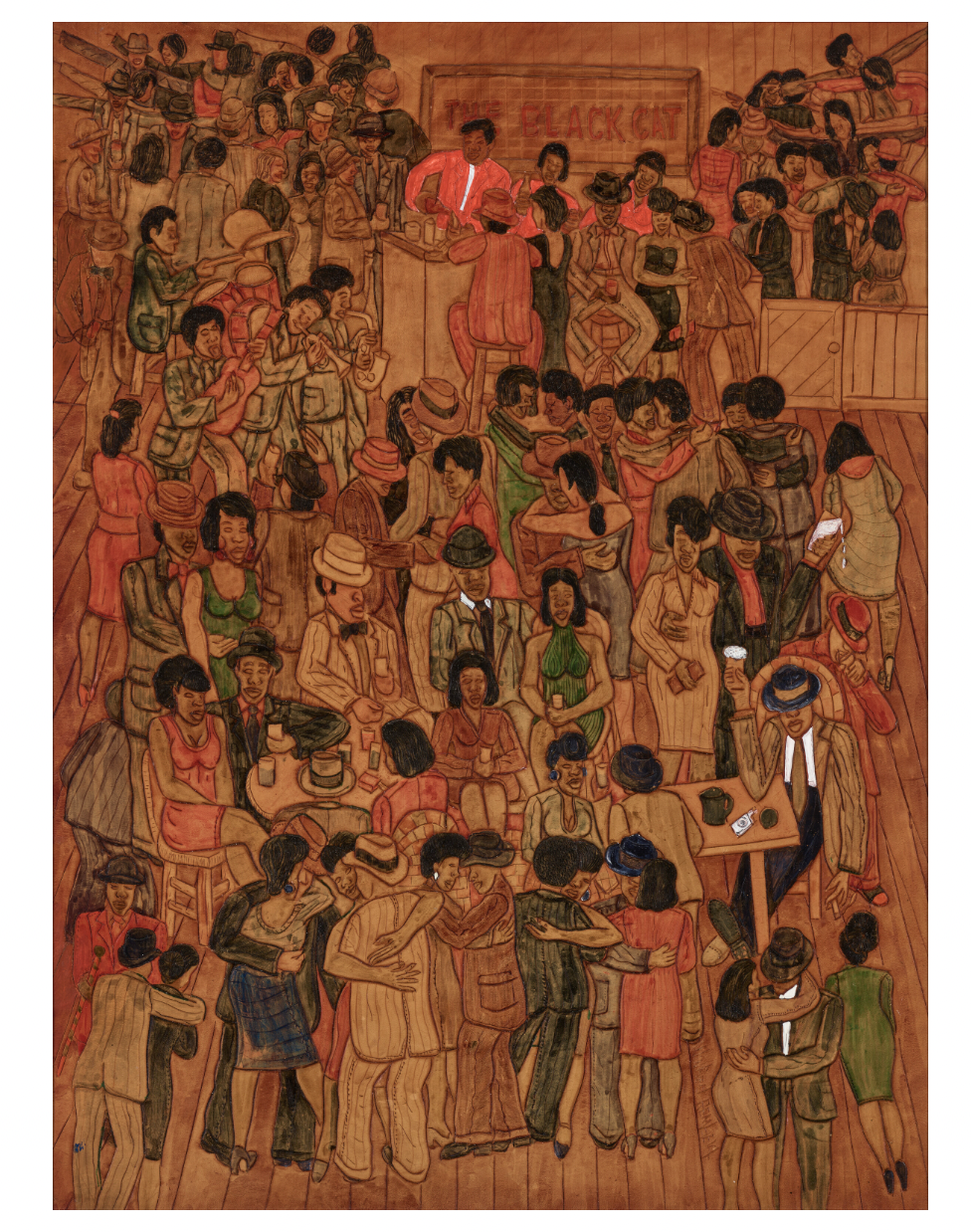 The top lot, however, was The Black Cat by Winfred Rembert, which sold for $302,400, doubling its low estimate of $150,000. Other works that far surpassed their estimates were Nellie Mae Rowe's painting Creation, which sold for $16,380 against a low estimate of $4,000; and Minnie Evans's Voice of the Third Angel. Additionally, two works by folk artist Clementine Hunter performed well.
Also included within the sale was an important group of lots from the personal collection of Oscar-winning actress Jane Fonda, including 14 artworks by the late American artist Thornton Dial, his brother, Arthur Dial, and his son, Thornton Dial Jr.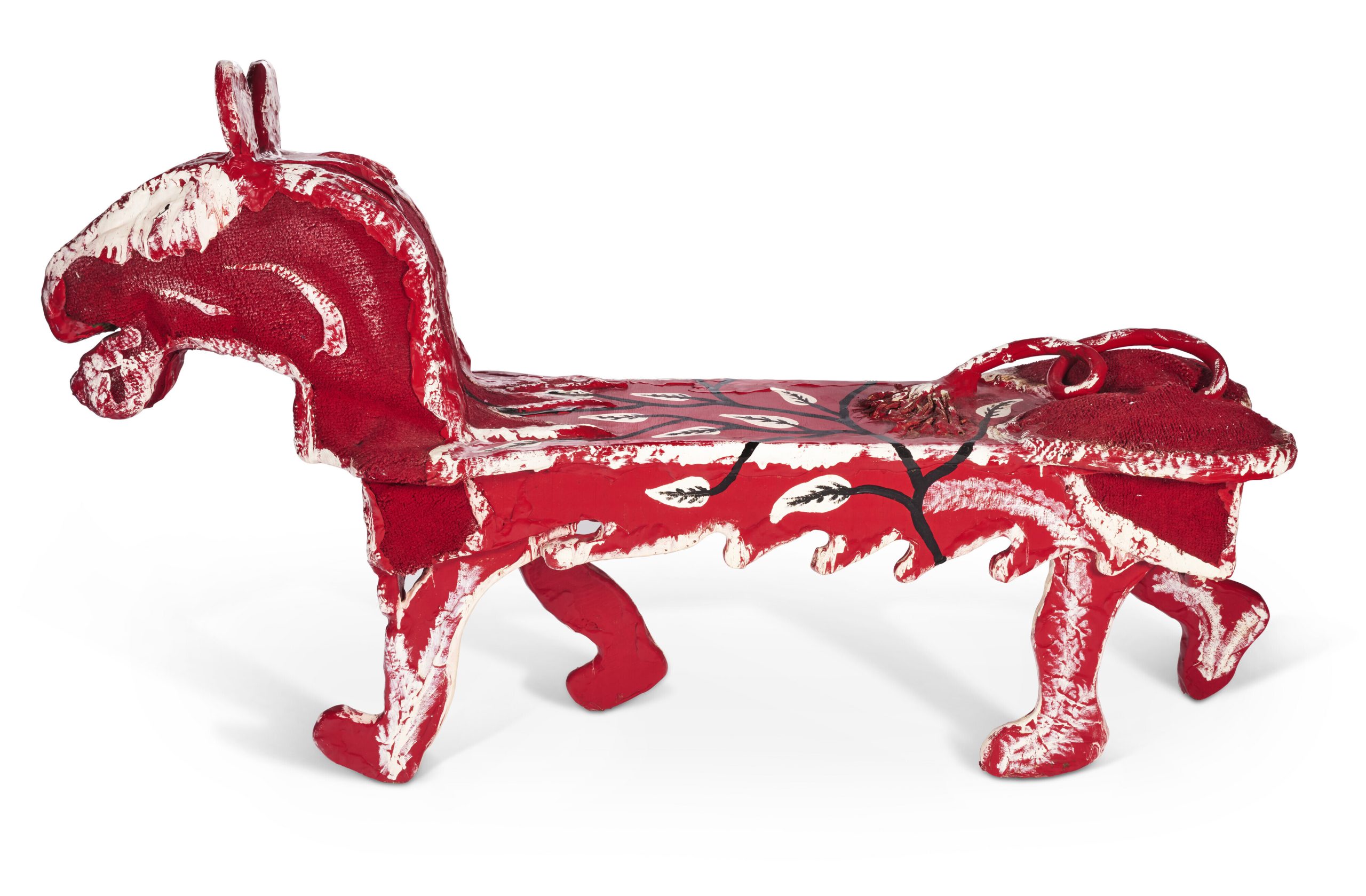 Fonda has long been an admirer of art created by self-taught Black artists from the American South, including missionary Mary L. Proctor, Purvis Young and Ronald Lockett, and many of the works had been in her home for decades. "I couldn't believe the dynamism, the energy, the courage, the rawness of these works," Fonda once said, adding that she snapped up several of the works on the spot.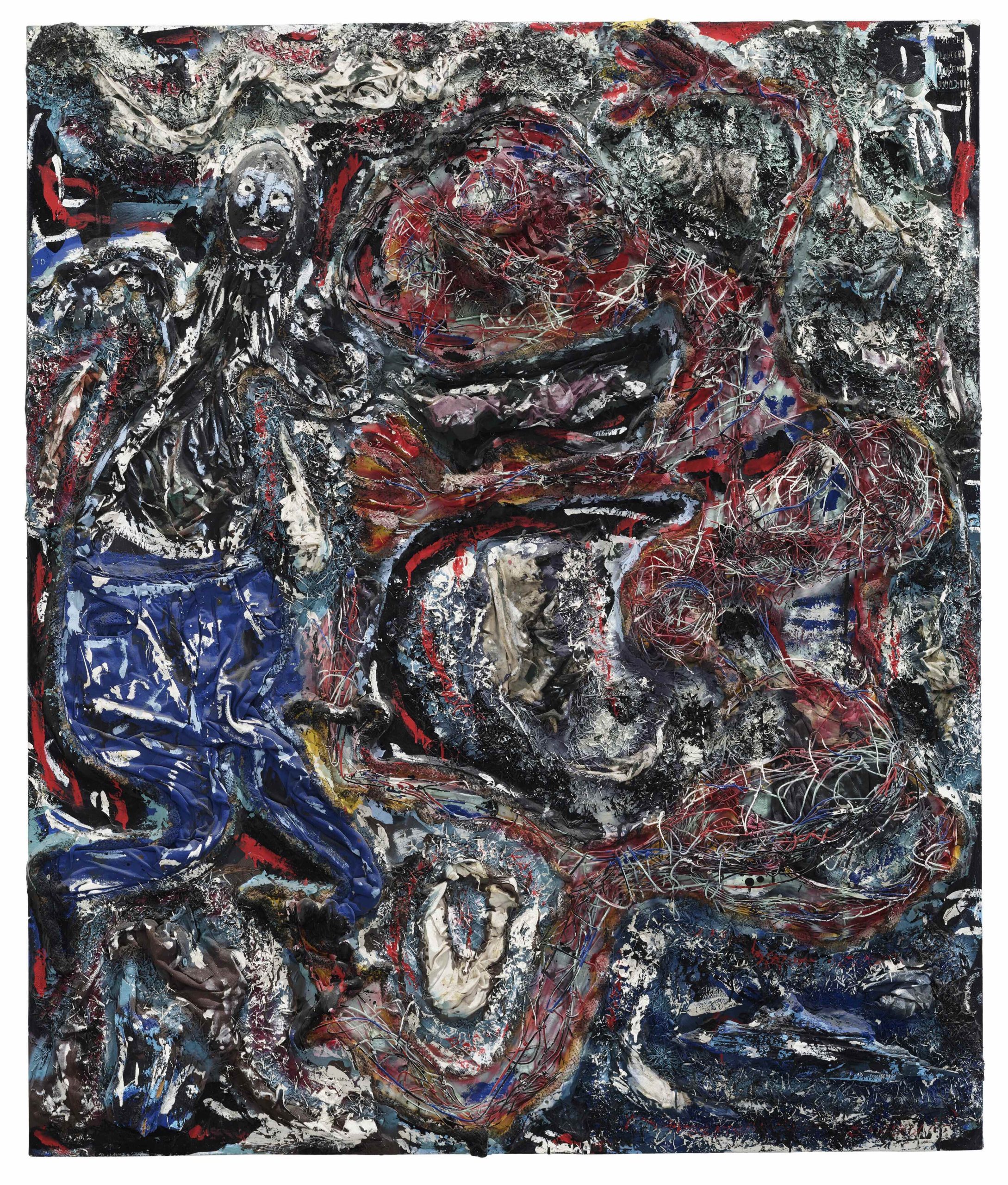 Next Post