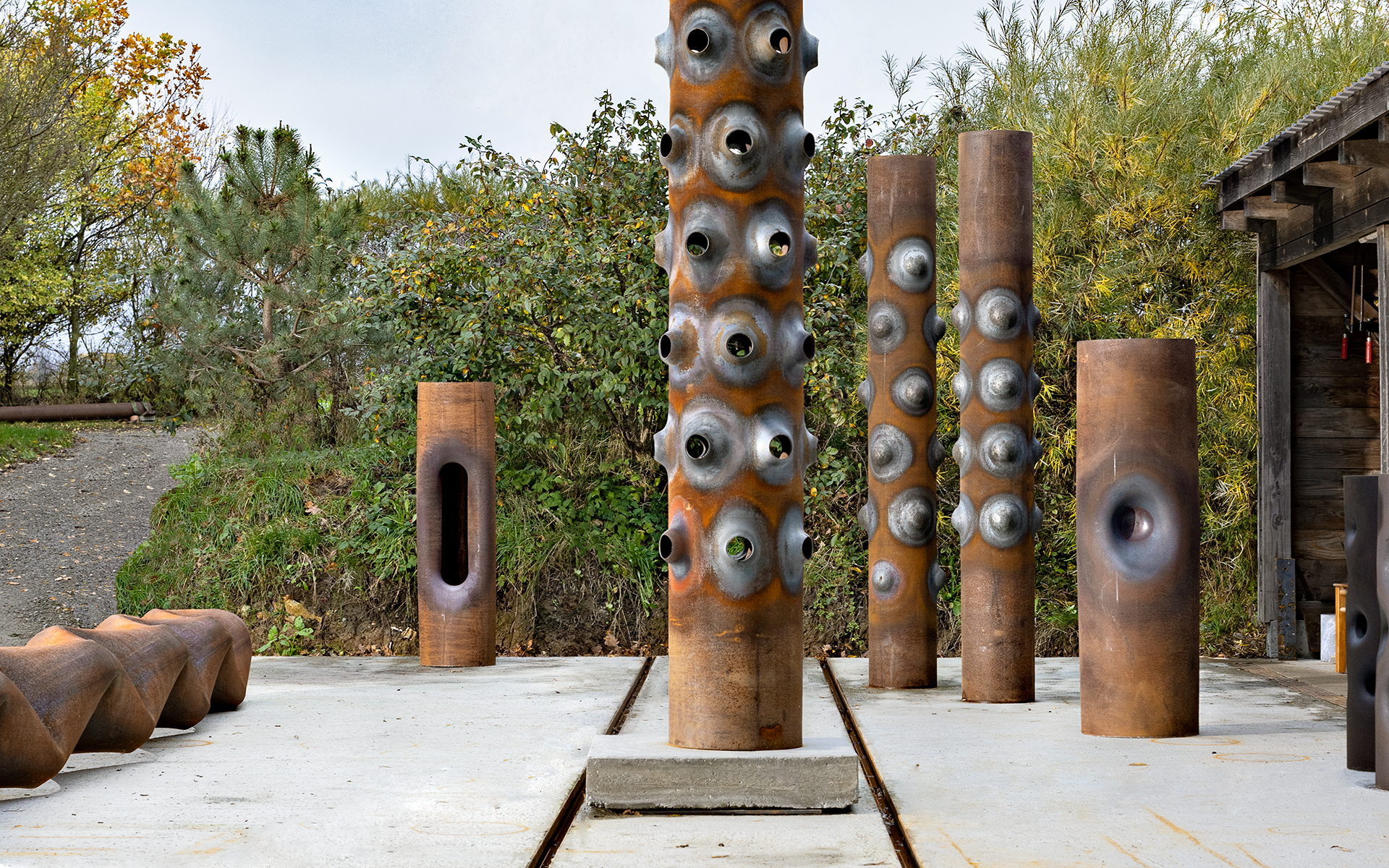 Danish Designer Jakob Jørgensen's Monumental Steel Sculptures Go on View in New York
From his workshop on a remote island in the Baltic Sea, the artist crafts extraordinary totems using industrial pipes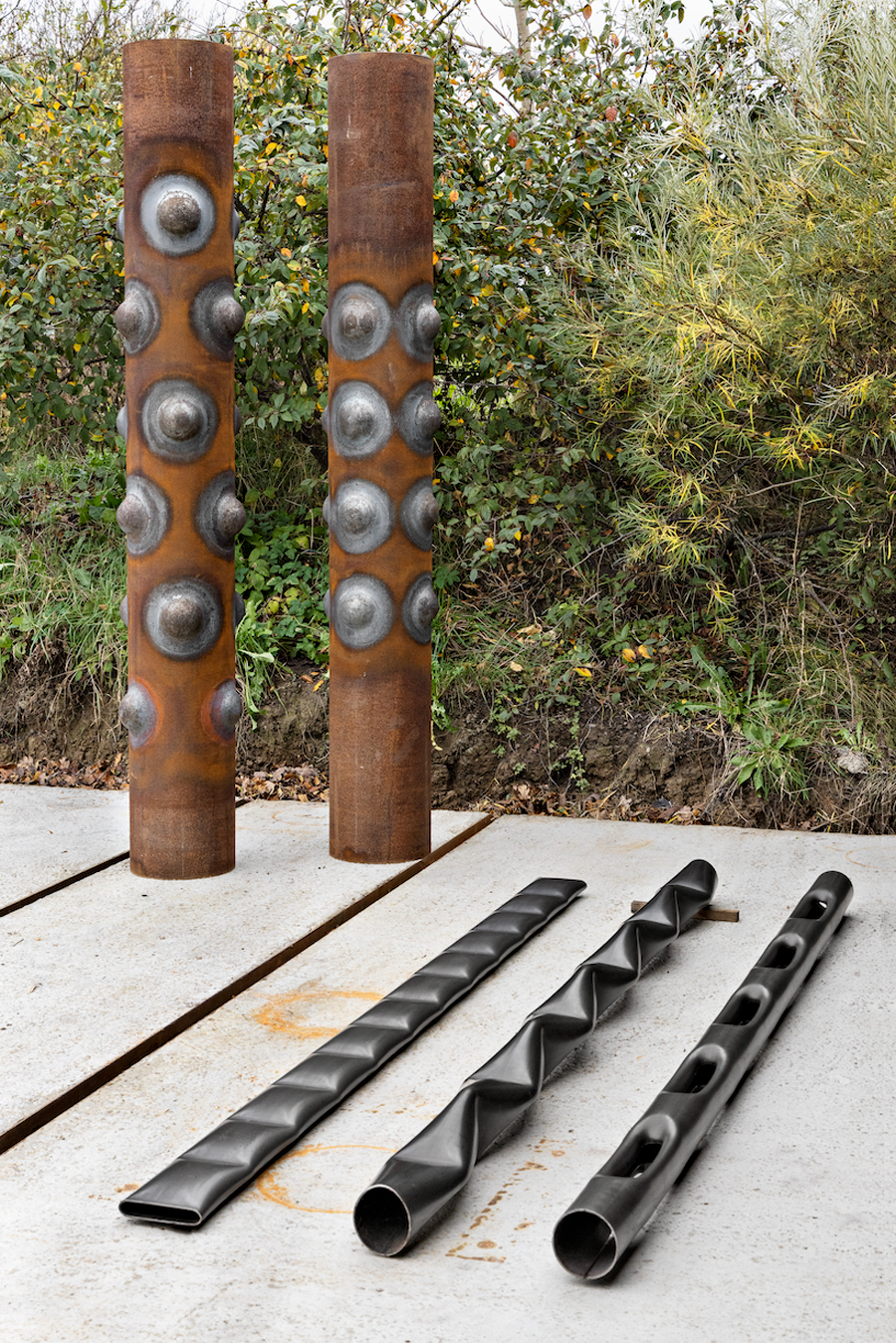 For the past two years, a dazzling type of alchemy has been taking place on the remote Danish island of Bornholm, a Baltic Sea stronghold that's geographically closer to Poland and Sweden than Denmark. There, amid the rugged sylvan landscape, one of the country's leading creatives, Jakob Jørgensen, has conjured a veritable forest of captivating totems by welding and further manipulating low-carbon steel pipes. Taking inspiration from the wooded island's abundance of trees, the monumental works resulting from this painstaking process have now gone on view at HB381, the contemporary art gallery founded by Juliet Burrows and Kim Hostler in Tribeca.
On view through April 22, "Take Root" is the culmination of the most recent creative period for Jørgensen, an accomplished sculptor and craftsman who has gone through eras of working with both stone and wood as his primary materials. His current explorations into steel solidified in 2017, when he proposed using industrial pipes as an artistic medium to the Danish National Workshop and they accepted his proposal, granting him access of their extensive metalworking plant.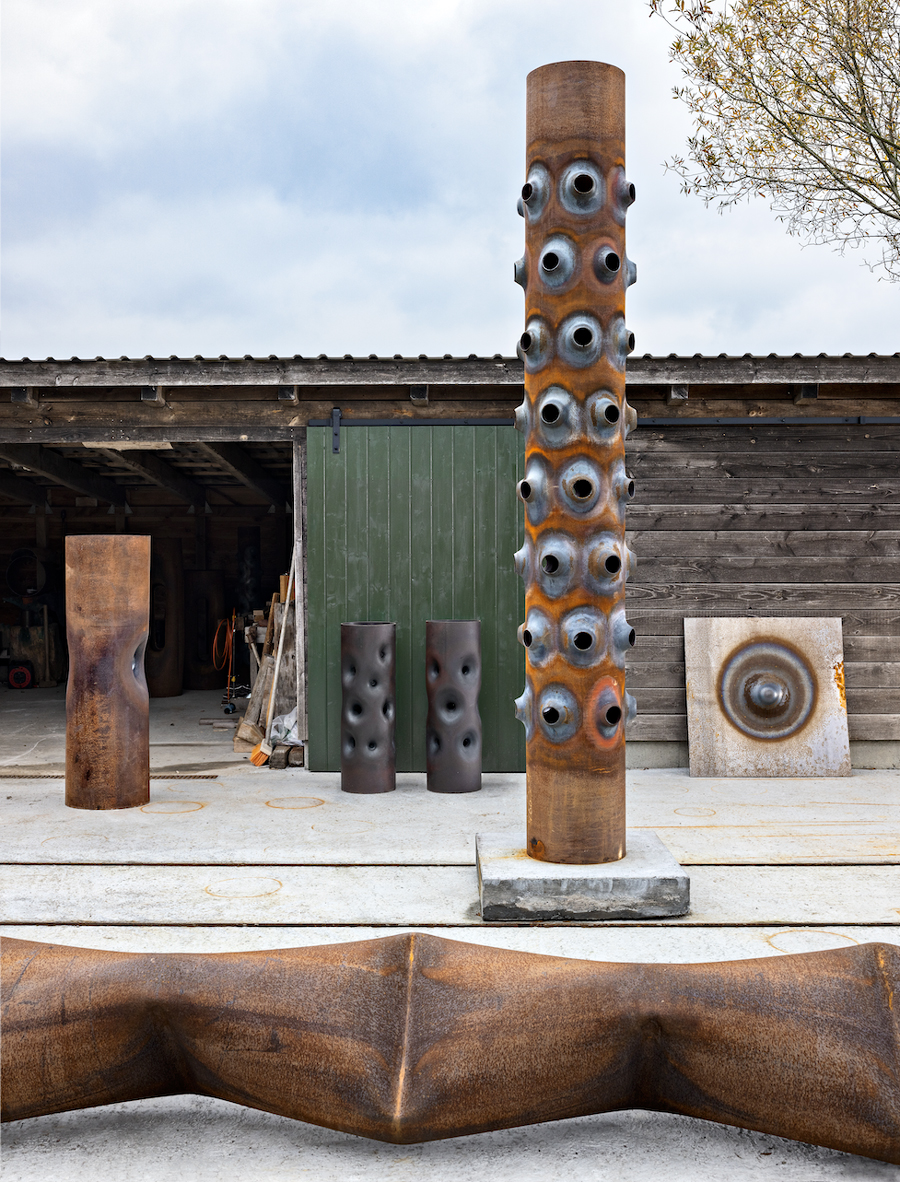 Formerly based in Copenhagen, Jørgensen relocated in 2020 with his family to Bornholm, where he was able to transform their property's barn into a workshop that could ccomodate the massive pieces he had in mind. Included in the New York solo show are monolithic columns that have been crimped, bulged, and pierced through a variety of means, creating unique forms that allude to nature while maintaining their hand-made quality. They all represent the delicate balance danced by Jørgensen that includes heating the steel to at least 1,740 degrees Fahrenheit in order to make it malleable enough to manipulate without cracking or fissuring.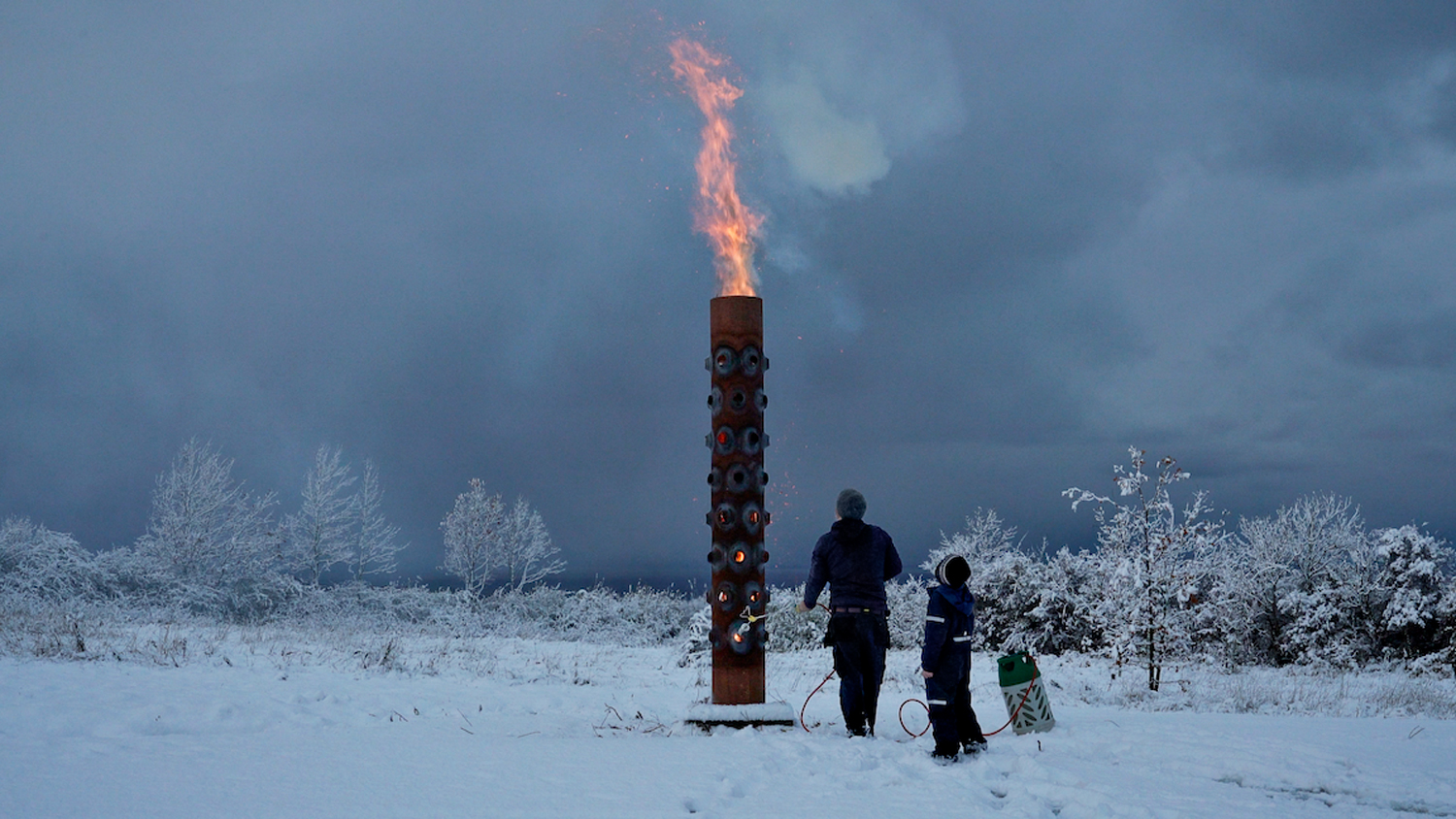 Notably, the exhibition will not only feature the physical works but will include a special video installation entitled The Tree, in which the artist exposes viewers to the personal side of his creative process. The video work depicts the artist and his young son taking one of the tallest totems, already studded with piercings, to a scenic viewpoint overlooking the sea and starting a bonfire within it. Ultimately, this radical experimental act of setting an artwork on fire highlights the impermanence of nature and the importance of relinquishing control.
See "Take Root" at HB381 through April 22, 2023.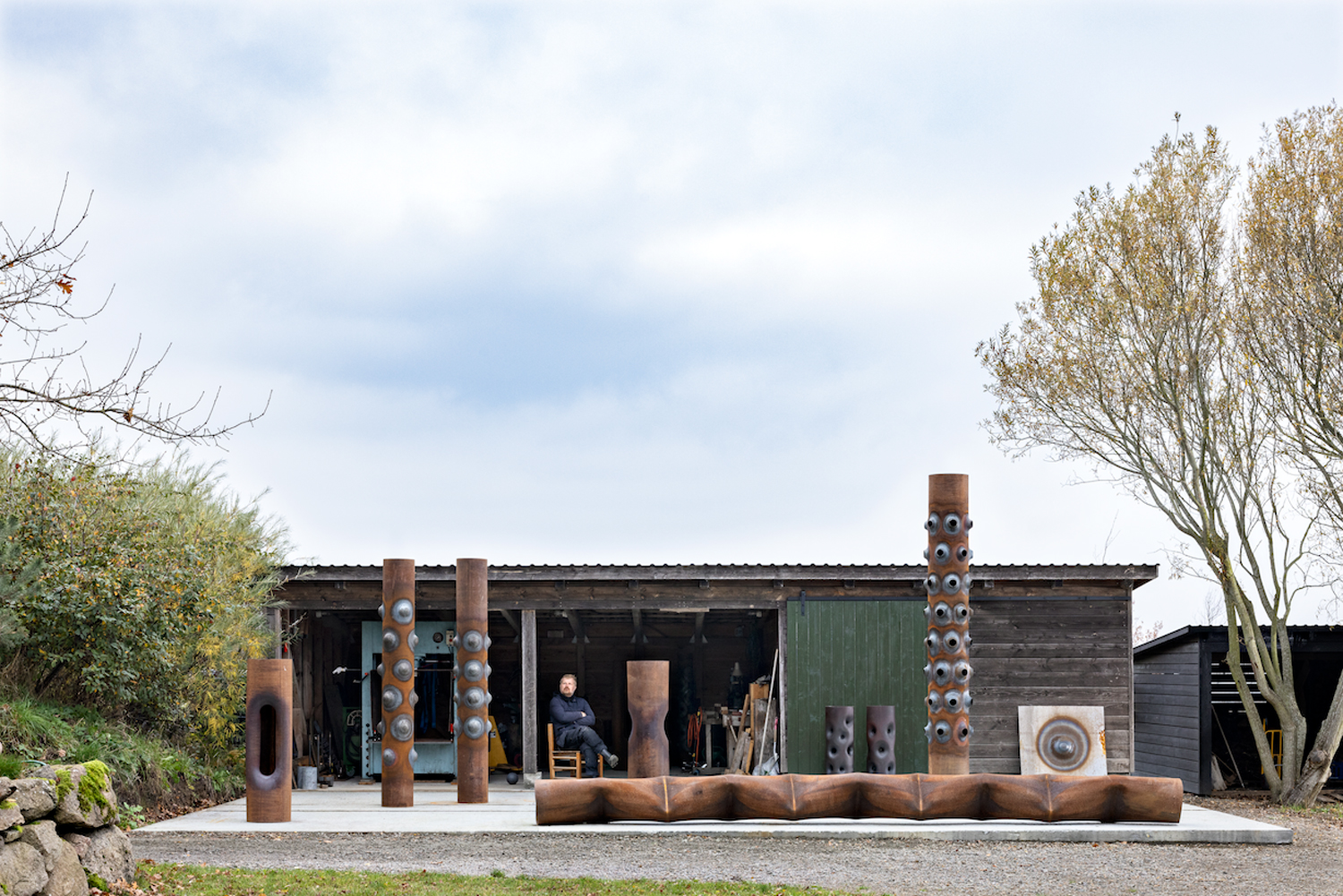 Next Post