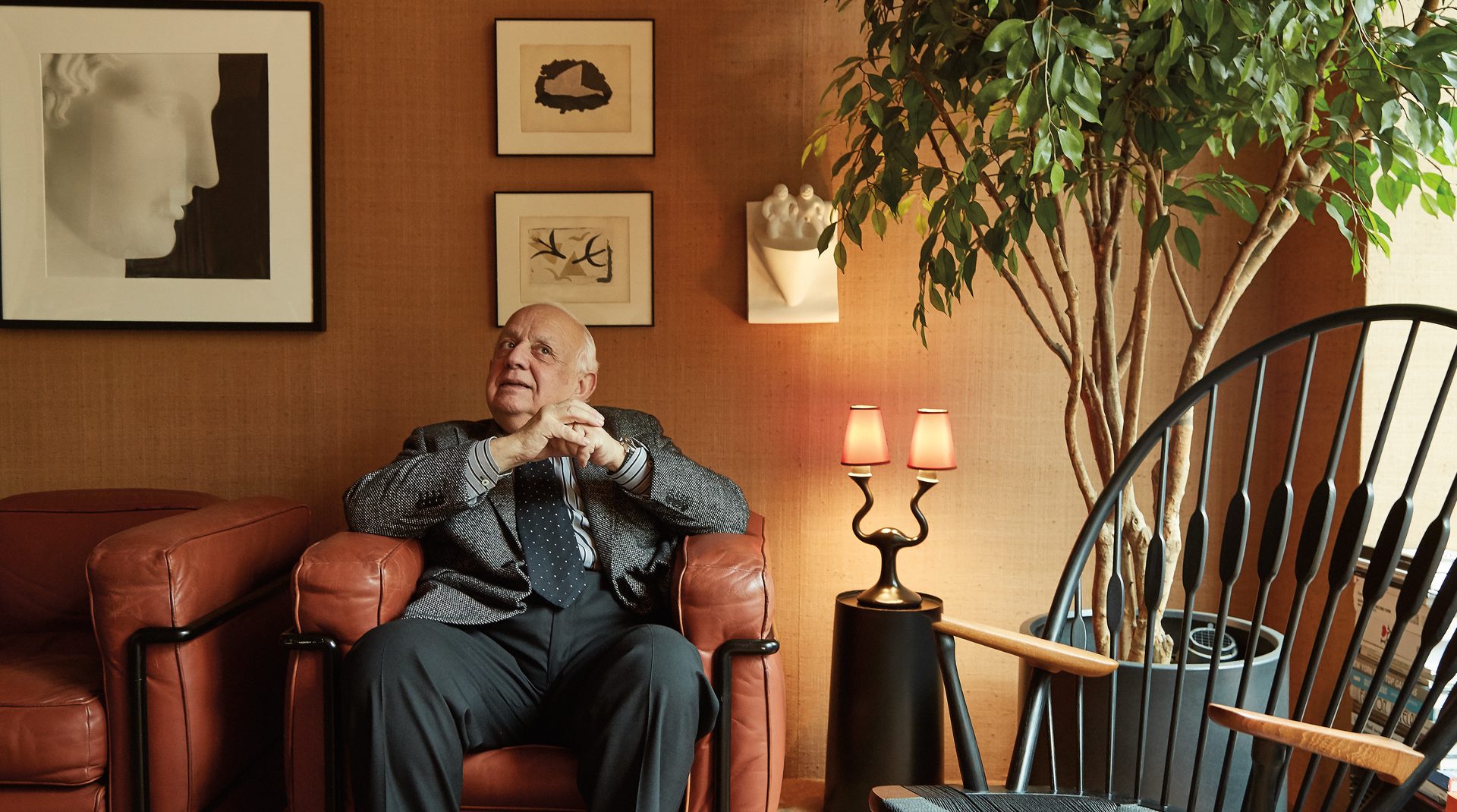 Line of Tableware by Italian Design Stars
George Beylerian's Design Memorabilia Collection sets the table in high style at accessible prices
George Beylerian has an unerring instinct for the next big thing. When this ebullient entrepreneur heard about Milan Expo—a global event that would take over the Italian city for six months in 2015 (it ended last October), he immediately saw an opportunity to celebrate Italy's design past. "Young Italians don't know about their own history," he says wonderingly. He decided to teach them a lesson—as well as create a new business named Design Memorabilia—by producing a collection of souvenirs conceived by an honor roll of Italy's great maestri whose work can be found in the world's major museums. Because the theme of Expo focused on food—feeding the planet; energy for life—he orchestrated a collection of tabletop objects that celebrate the preparation and enjoyment of food.
Next Post
The first collection—called De Gustibus—features tabletop accessories by the late designers Ettore Sottsass, Achille Castiglioni, Richard Sapper, and Gae Aulenti, as well as works by living legends like Piero Lissoni, Paola Navone, Alessandro Mendini, Aldo Cibic, and Mario Bellini. Putting together what turned into an extensive 32-piece collection—a major project that might have defeated anyone else—was difficult even for Beylerian, who counts most of these designers as close friends. "The dead ones were the easiest," he sighed. Unlike most projects created by celebrated names, these are meant to be affordable, with prices that range from $12 to $125.
Age has not derailed his creative fervor. Now 80 years old, Beylerian's enthusiasm for life and for design is unwavering. During his whole life, the charming raconteur—who speaks seven languages—has played the role of manufacturer, curator, and author. Although Beylerian is Armenian and was born in Egypt, his business, and in large part his life, has been inextricably entwined with the world of Italian design. His first business, started in 1964, was a Manhattan shop, Scarabaeus, which he filled with objects that introduced New Yorkers to a then-unknown style, Milanese Modern. He went on to bring Kartell, a major Italian plastics company, to America, after which he developed an import business representing some of Italy's best companies. The list goes on. Retirement is not in his immediate future: He's already working on the next Design Memorabilia collection, to be introduced as soon as he can pin everyone down.