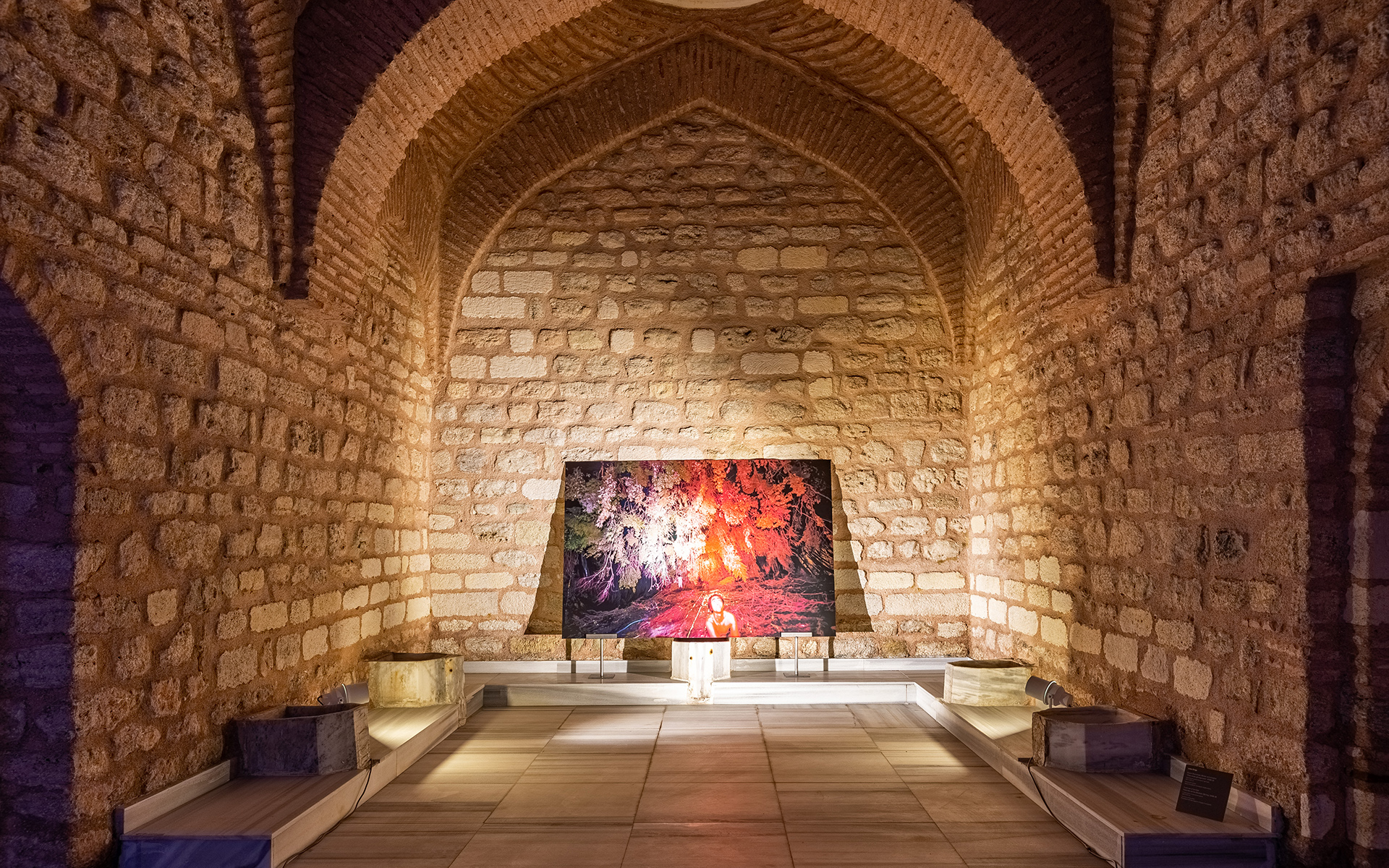 Discover the Most Captivating Installations from Istanbul Art Week 2022
Beyond the Contemporary Istanbul fair and ongoing Istanbul Biennial, the Turkish metropolis brims with engaging exhibitions this fall
With its idyllic location between Europe and Asia, Istanbul bridges distinct ideas, rhythms, and experiences. Woven with the salt-washed smells of the Bosphorus Sea that cuts through the two continents and the sounds of a poetic chaos, the "City on the Seven Hills" has only added to its sensory stimulation with the opening of two major art fairs.
While adding more people to the centuries-old city, whose 15 million residents occupy neighborhoods connected with steep streets and web-like expressways, could have posed a challenge, the 17th iterations of the Contemporary Istanbul art fair and Istanbul Biennial opened without a hitch, offering local fixtures and international guests numerous encounters with art. (And, of course, the parties—often times hosted at collectors' waterfront homes—helped ease the art fatigue with plenty of glasses of raki raised.)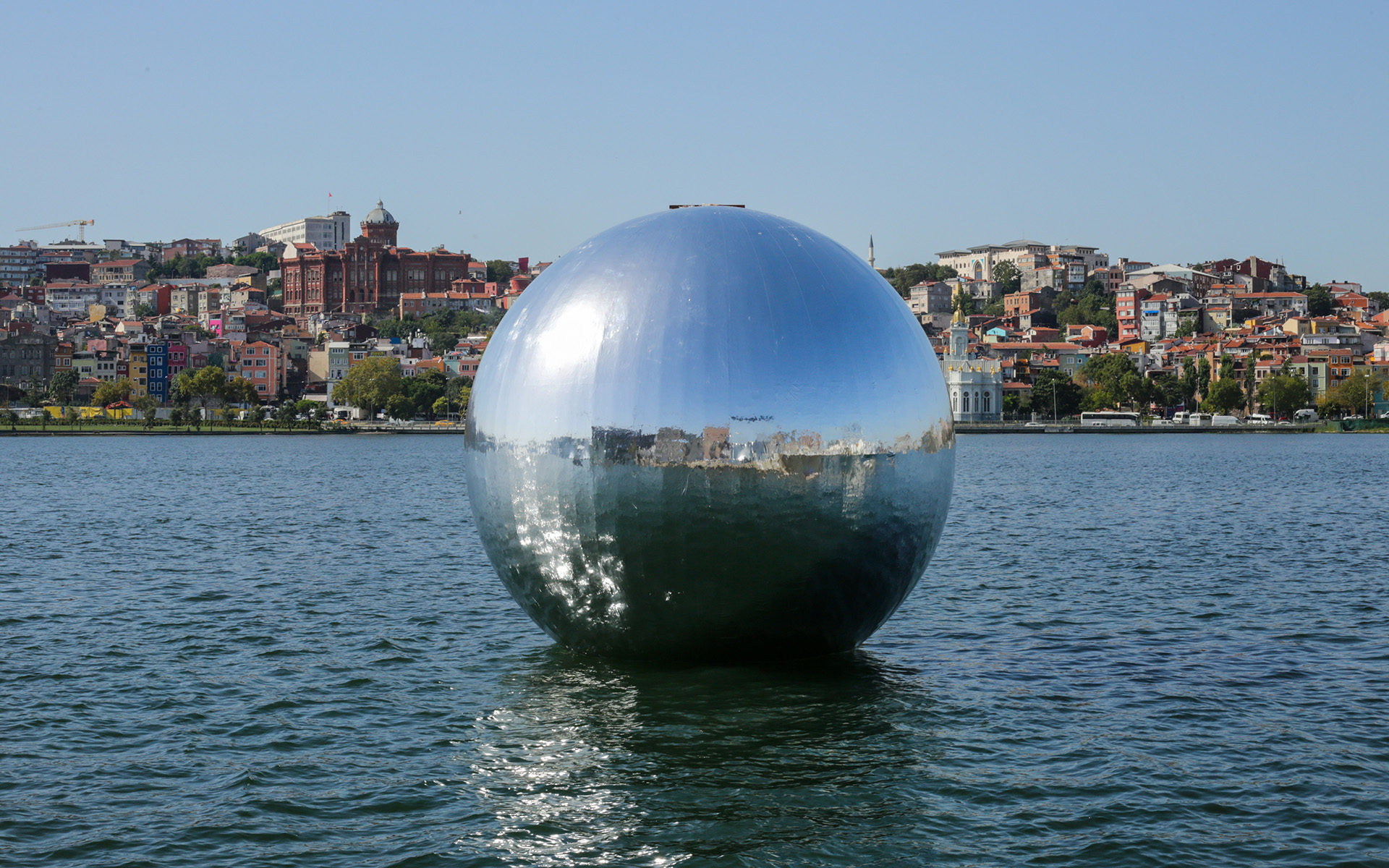 Istanbul Biennial opened its first post-pandemic iteration with a fittingly airy installation, spread across ten venues, including two hammams, the studio of a late calligrapher, a bookstore, a museum, and even a subway tunnel. Organized by German curator Ute Meta Bauer, Indian artist Amar Kanwar, and Australian curator David Teh, the untitled edition eschews a strict thematic tie, instead presenting experiential offerings about history and the present, as well as their precarious dependencies.
On view through November 20, the biennial's highlights include Paris-based Lebanese artist Tarek Atoui's sonic installation, washing the Küçük Mustafa Paşa Hammam's 545-year-old brick walls with musical instruments and sound engineering. (Those who cannot make it to Istanbul this fall can experience Atoui's work at the FLAG Art Foundation's upcoming solo show, where the 2022 Suzanne Deal Booth/FLAG Art Foundation Prize winner will install a participatory sculptural audio piece with his fellow sound artists.)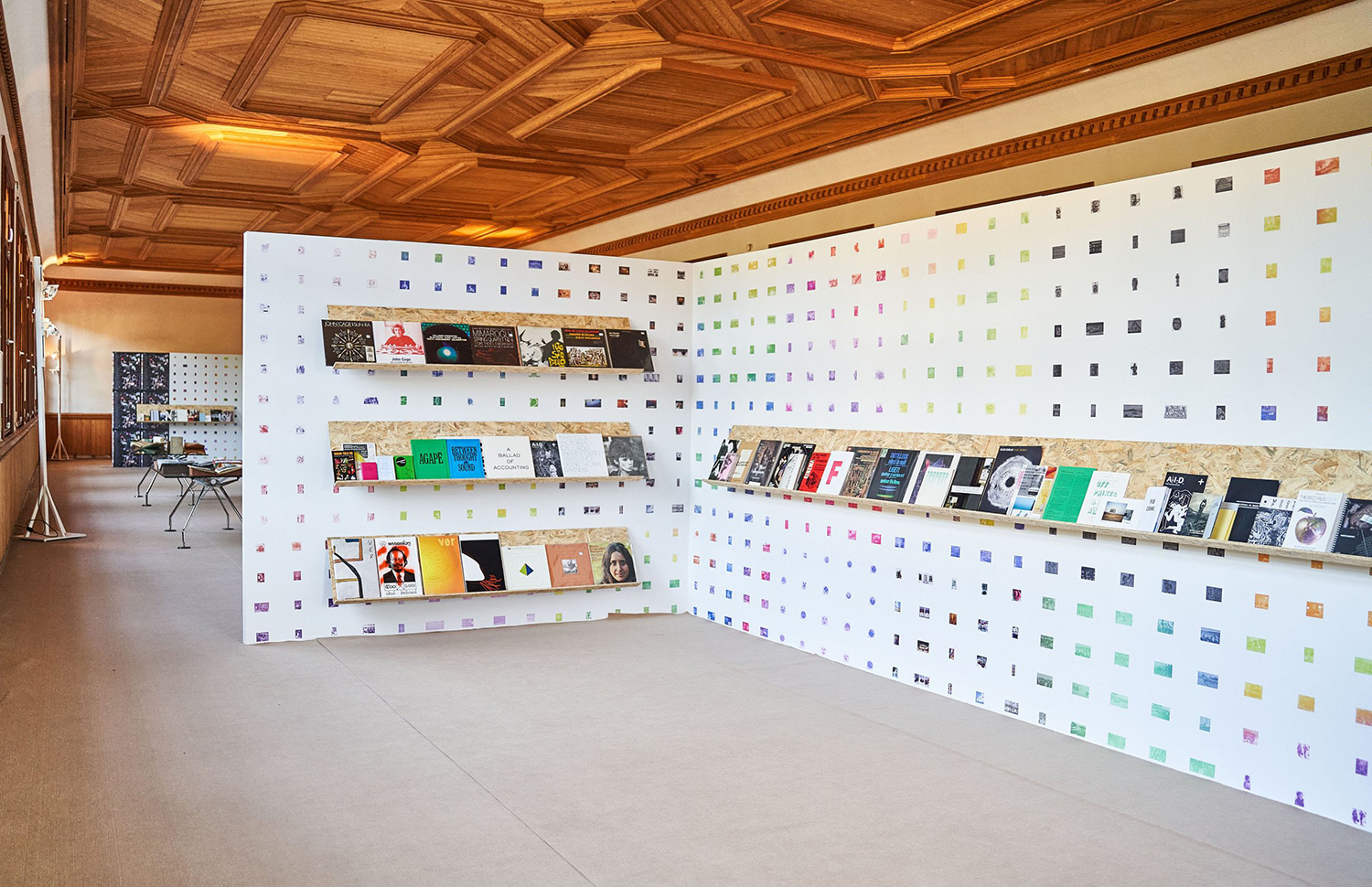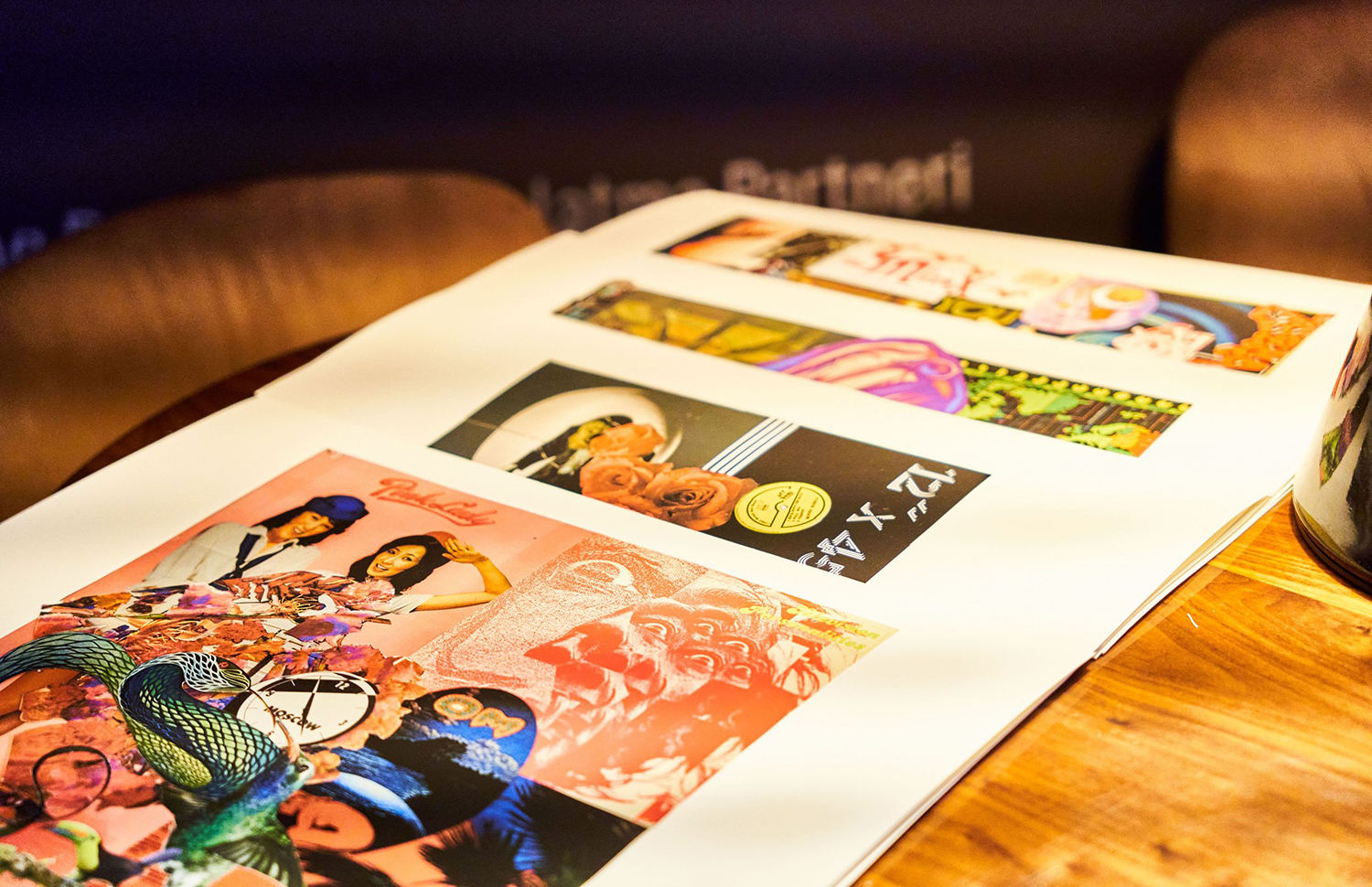 On the hills of Istanbul's quaint seaside neighborhood of Bebek, art and culture platform Istanbul'74 hosts the site-specific exhibition "Random Forest," by New York–based duo Jonah Freeman and Justin Lowe inside a historic house that was once a French-run orphanage. What starts as a reading room in collaboration with Assouline and local antique store Gem Alf unfolds upstairs with a larger installation of books ranging from a 1722 burlesque translation of Homer's Iliad to the duo's recent zines for the show. "Random Forest: A Reading Room" is open through November.
On the Asian side, an Ottoman-era mansion hosts the group show "You Know Who," pulled from the Ömer Koç Collection as well as new commissions. Contemporary and historic art fills the lofty interior's corridors and teal-hued ornate walls framed by the era's geometric patterns. Here, New York–based Turkish photographer Pinar Yolaçan's photographs of women wearing cuts of animal meat and Turkish painter Taner Ceylan's mysterious portraits of historical men with a contemporary touch join pieces by international names, such as Marc Quinn and Patricia Piccinini.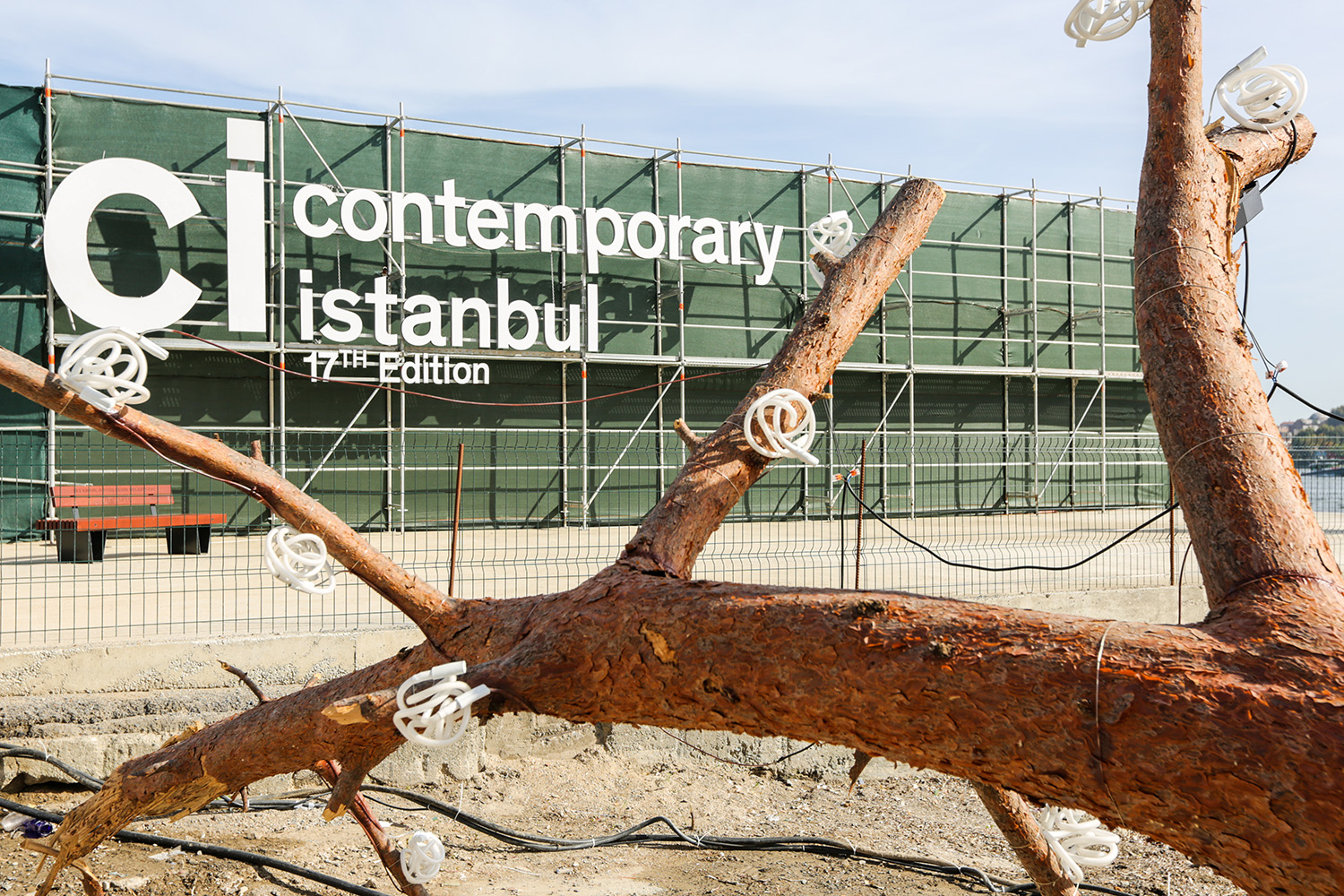 Another mansion tucked into the far eastern side of Bosphorus hosts Ceylan's first solo exhibition in Turkey in 15 years, "Row gently let not the moonlight wake." Greeting the visitors that arrive by boat is a bronze sculpture of what the artist calls "his interpretation of Istanbul:" an ideal male beauty, nude yet shrouded by a veil over his body and his face which is touched by a hint of vanity. Inside, the show includes Ceylan's newest paintings inspired by Ottoman and Greco-Roman histories and a moonlight-lit video, featuring Turkish singer Cam Adrian.
Yaklaşım Tüneli Taksim, which is among many disused tunnels built during the construction of the subway system in 1990s, is home to Spanish artist Carlos Casas's multi-sensory light and sound installation. Carved beneath the Taksim Square, one of the city's most densely populated meeting points, the underground tunnel is completely transformed with blue and red light while thick sound fills the entire space.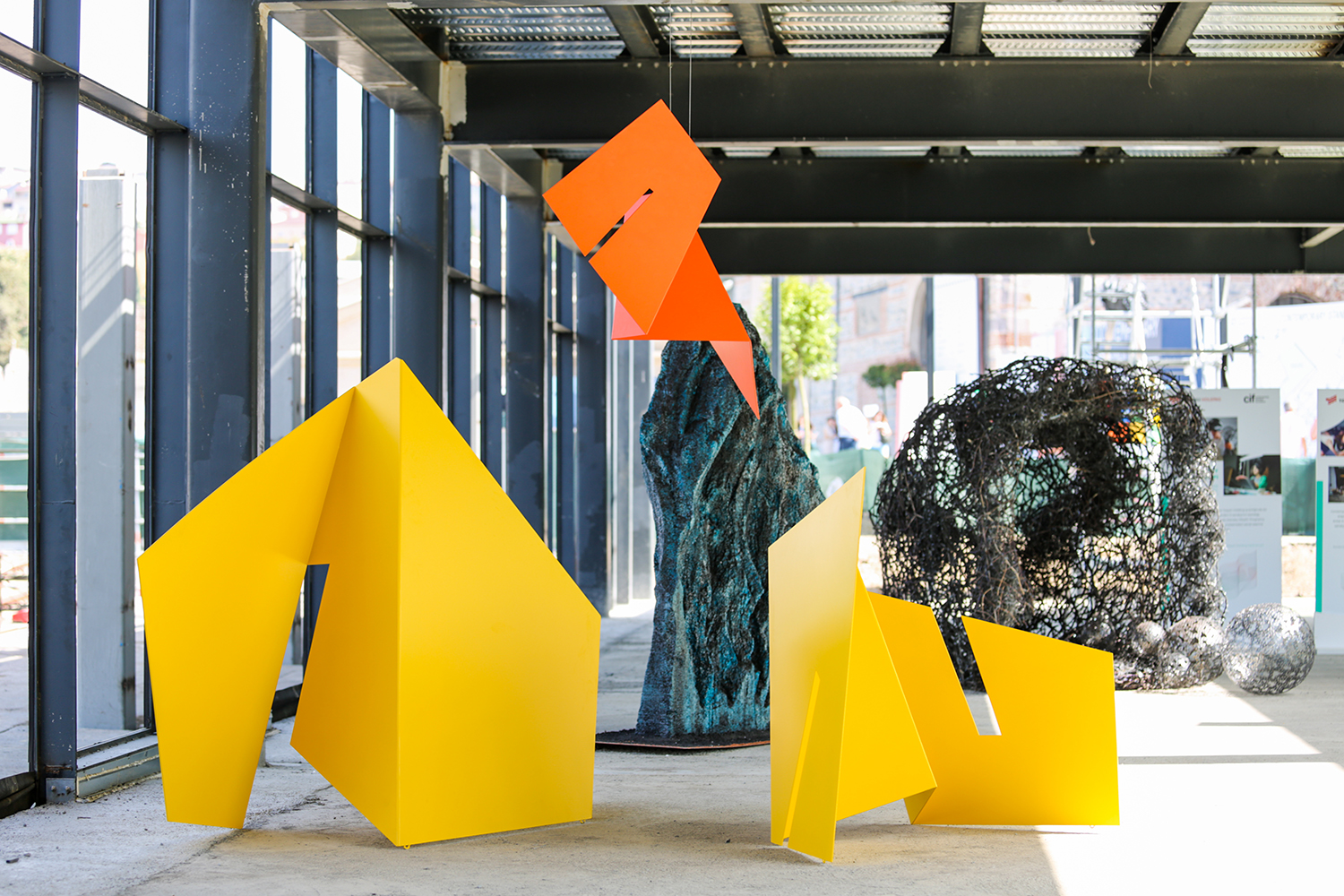 While the five-day Contemporary Istanbul closed on September 22, its word-of-the-mouth opening party, held at one of the world's oldest shipyards, Tersane, on September 17 welcomed a notable crowd, who toured booths of contemporary art by local and international talents. Among the attendees was Istanbul mayor Ekrem İmamoğlu who told Galerie that he has been following the fair since its early years. "I consider the fair critical for the city's cultural landscape, for putting emphasis on its contemporary artists," he says.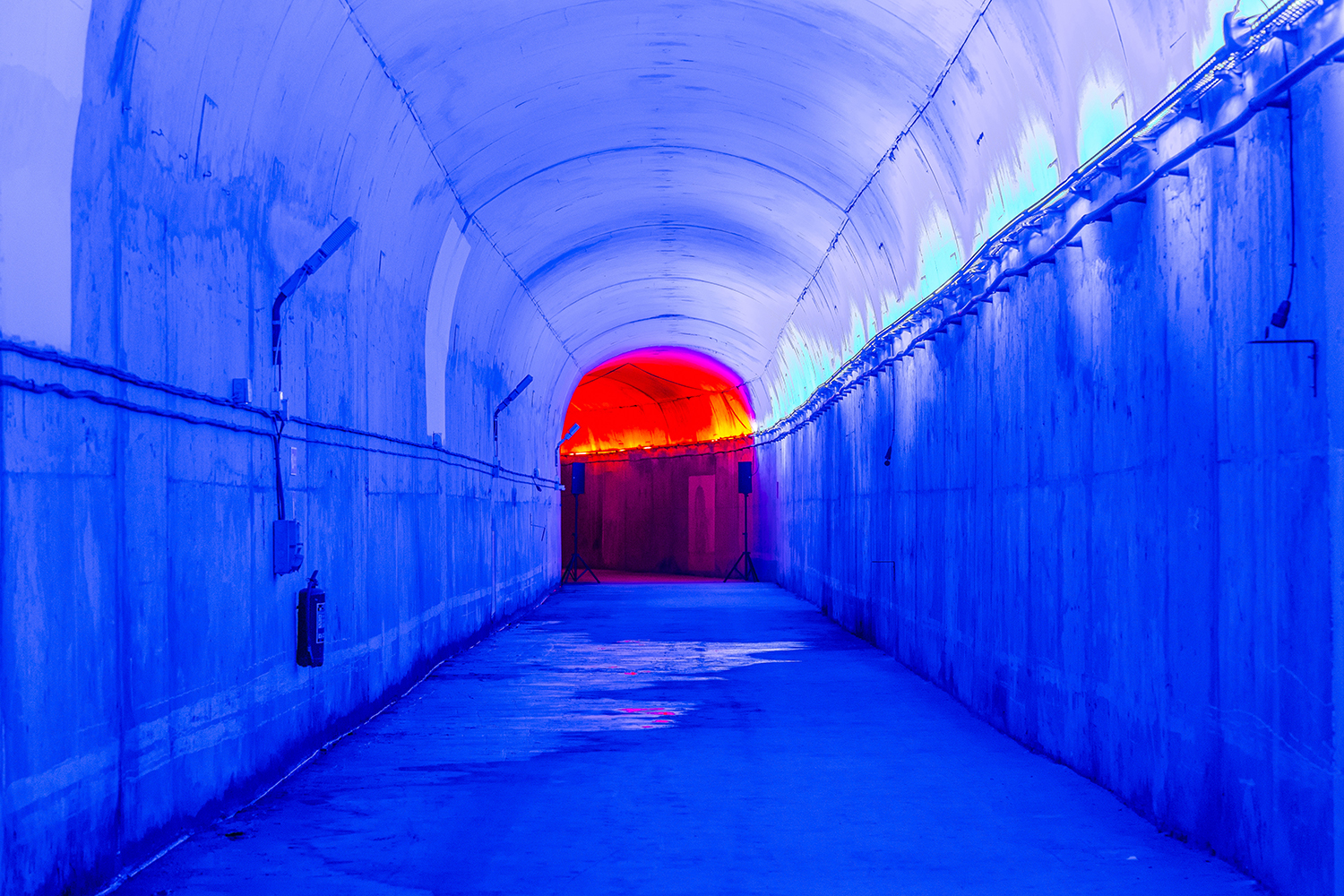 The fair's founder, Ali Güreli, was most excited about the event's contribution to the transformation of Golden Horn, the inlet of Bosphorus with a culturally-eclectic history. "We are a part of the city's longterm plans to give a new life to this characteristic part of Istanbul," he says. "Elevating the former iteration's number of exhibitors from 47 to 65 galleries from 22 countries is a sign of this role."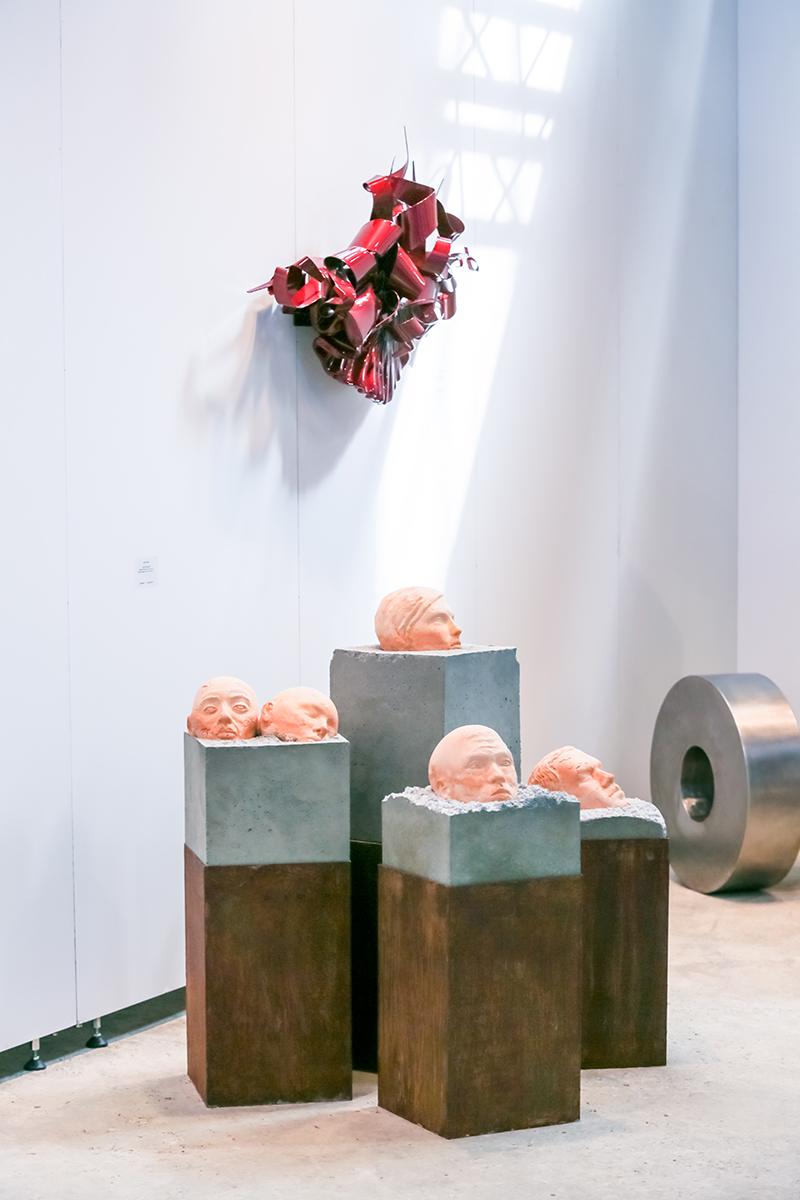 Dirimart gallery celebrated its 20th anniversary with a three-booth installation, featuring an ample variety from its roster. Shirin Neshat's nine-frame photographic series focusing on hands joined Franz Ackermann's colorful geometric abstractions and Anselm Reyle's larger-than-life glazed ceramic sculpture perched on a glass pedestal. Another Istanbul fixture, Sanatorium gallery presented a mini group show in its large booth, displaying Merve Şendil's woven text work, made using acrylic string, that reads "The Things Behind Our Darkness" in Turkish alongside Erol Eskici's two mixed-media paintings on canvas that captured the movements of men exercising with smears of paint. At Galerist's booth, New York-based Turkish artist Elif Uras revealed a trio of ceramic vessels that echo the female form with their silhouettes while challenging the practice's gender connotations by injecting the likeness of the artist herself onto the work's surface during the painting process.
Istanbul Biennial runs across the city through November 20, 2022.
Next Post