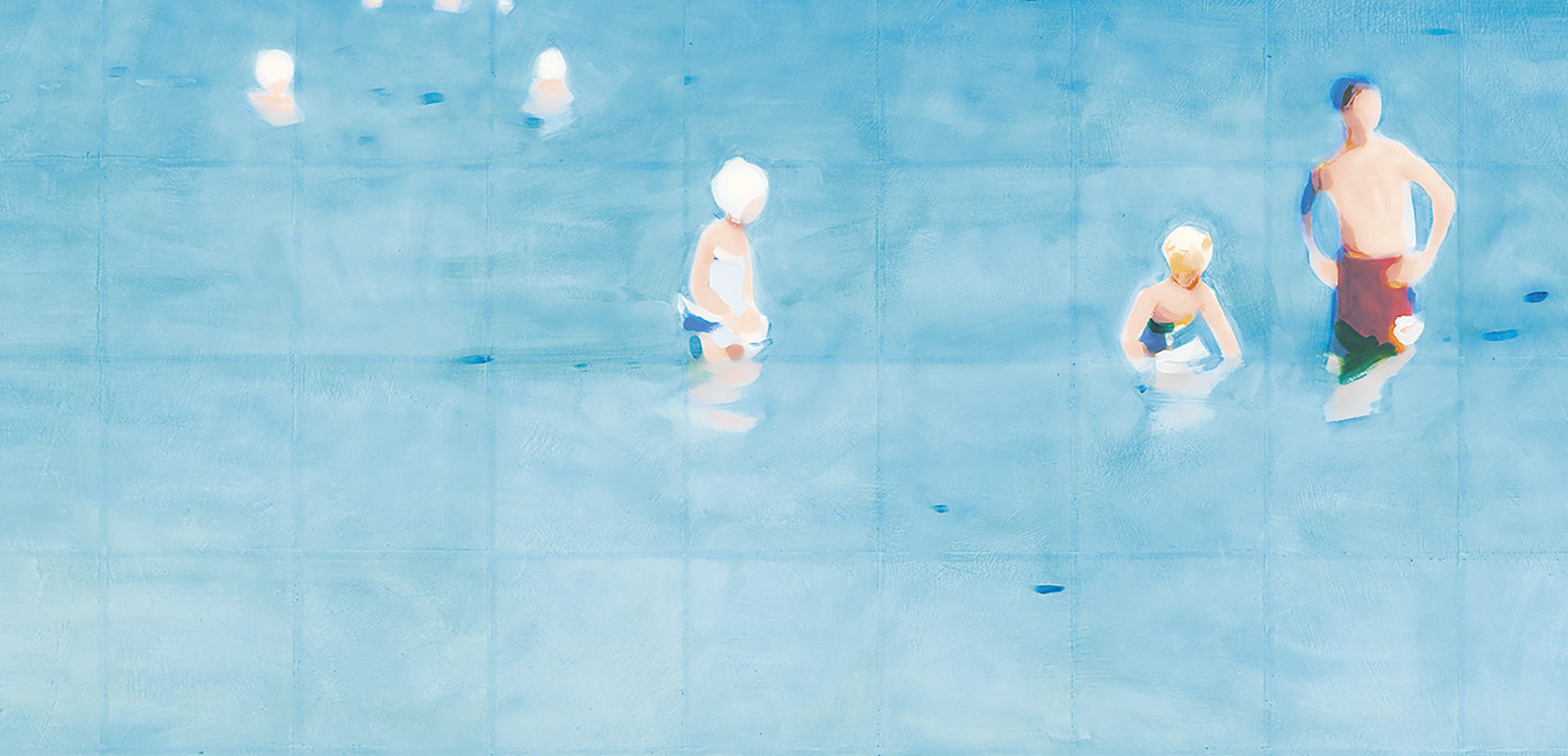 Isca Greenfield-Sanders Creates Dreamy, Vintage-Inspired Paintings
The New-York based painter explores the role of memory in this not-to-be-missed Chelsea exhibition
This June, visitors to Ameringer | McEnery | Yohe gallery in Chelsea, Manhattan, are confronted with a sea of blues, both literal and figurative, and a strong sense of nostalgia for summers spent by the sea. "Keep Them Still" is an exhibition of striking new works by New York-based artist Isca Greenfield-Sanders, on display through July 1. A collection of watercolor-and-oil paintings depicting blurred, sun-dappled beach scenes and close-ups of abstracted rippled waves fill the rooms. In the first space, two wave paintings—one pink and one blue—hang opposite a pair of zoomed-out coastline paintings from which they were extracted and distilled.
It's hard not to notice the grid lines present on the canvases, which hint at their photographic origins. Greenfield-Sanders uses photography as both a technique and a subject. Known for her meticulous process, her paintings are based on found vintage photographs from the 1950s and '60s that she digitally manipulates and transfers through different media (including watercolor and pencil) before arriving at the final paintings.
But photography is more than just a technical jumping-off point. The artist explores the conceptual significance of the medium—how paintings can stand in for experiences and act like memories, and, as expressed in an artist statement, how moments "lose their integrity the more they are recalled."
The viewer sees the vignettes with faint remembrance, wondering, have I dipped my toe in that very shore?
"Keep Them Still" runs through July 1 at Ameringer | McEnery | Yohe gallery.
Next Post