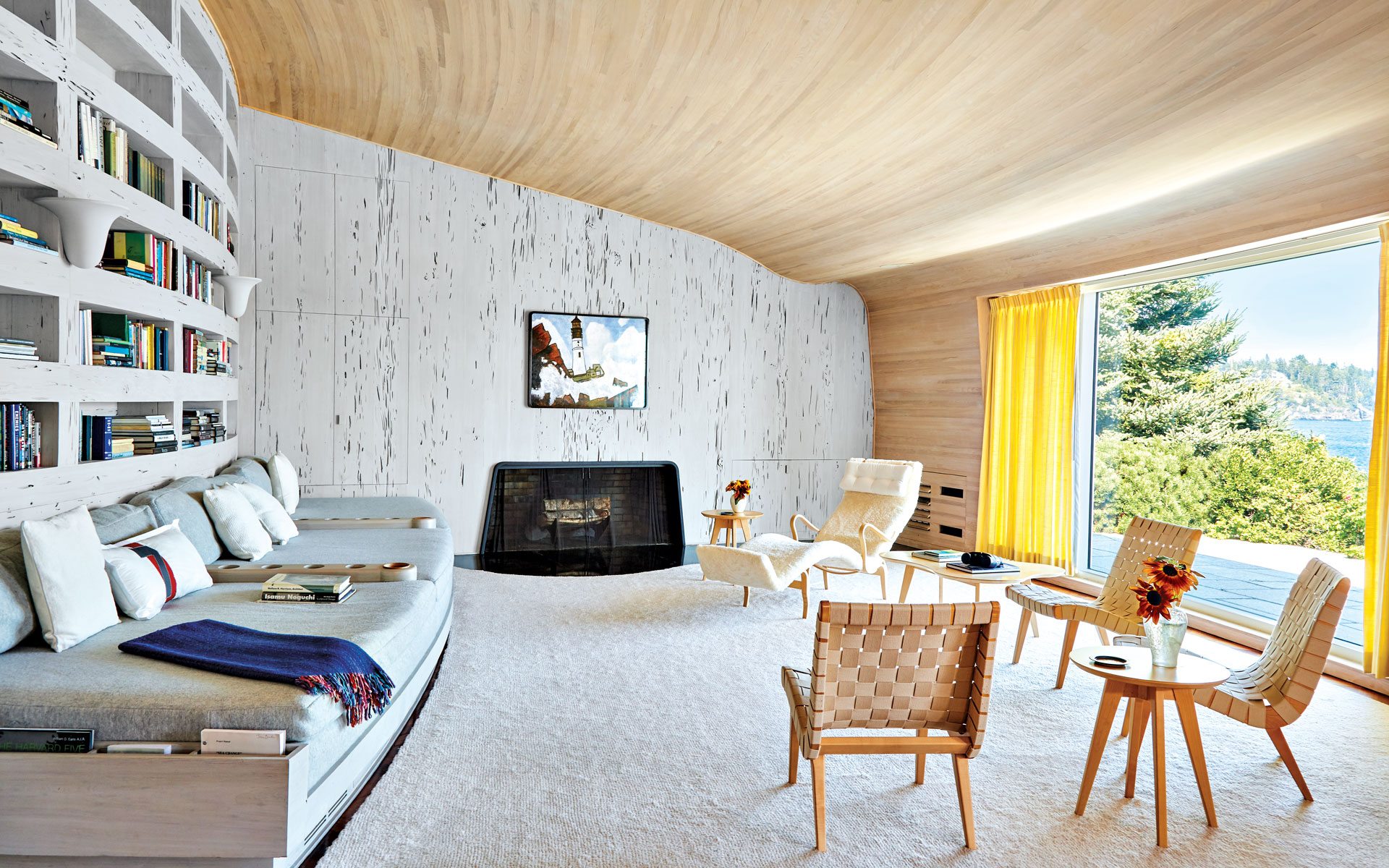 Tour an Architectural Gem Conceived by Isamu Noguchi on the Coast of Maine
This site-specific house is just one of the remarkable residences featured in a breathtaking new book by Jennifer Ash Rudick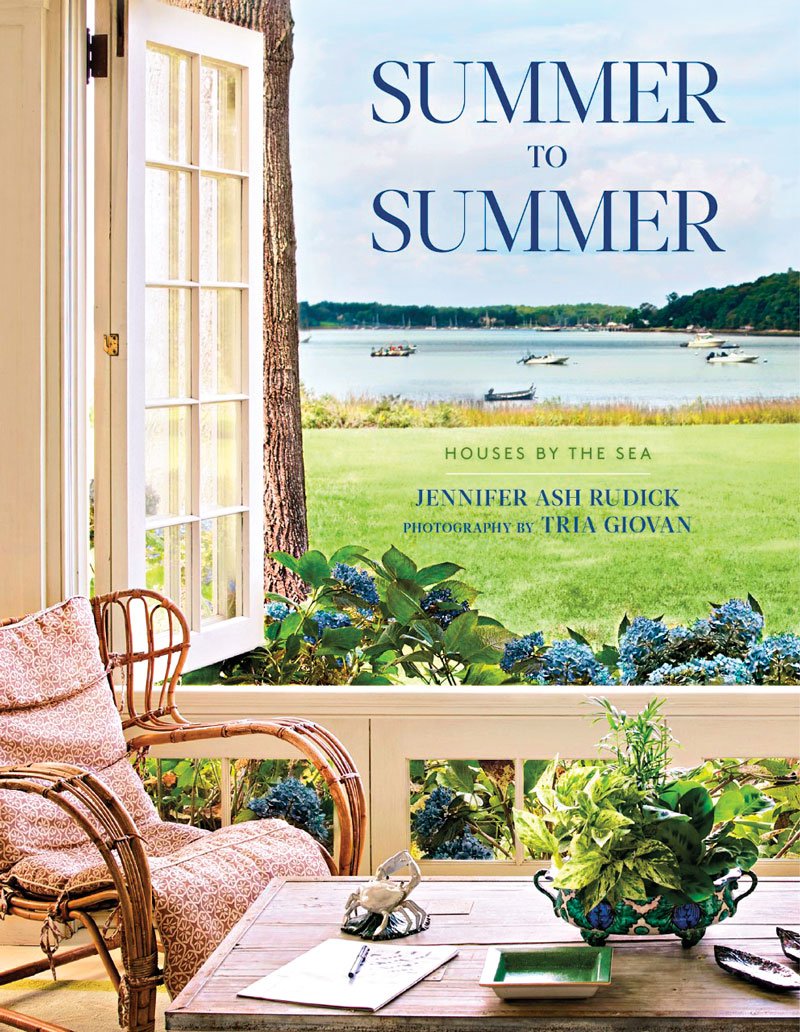 Artist Isamu Noguchi and architect Wallace K. Harrison's 1940 design for a glass-and-birch house, the sinuous lines of which echo the Maine coast on which it sits, embodied the concept "site-specific" long before the term was popularized.
In the mid-1930s, Harrison, one of the lead architects of Rockefeller Center, the United Nations, and eventually Lincoln Center, and a champion of civic art, individual liberties, and the open exchange of ideas, commissioned Noguchi to create the 22-foot-high, stainless-steel bas-relief sculpture News for the lobby of 50 Rockefeller Plaza. Noguchi's depiction of five journalists was unveiled to great acclaim, but it would be one of his last representational pieces before his work became more abstract and nuanced, a result of the artist's growing obsession with void, change, and hope, after time spent in a Japanese-American internment camp.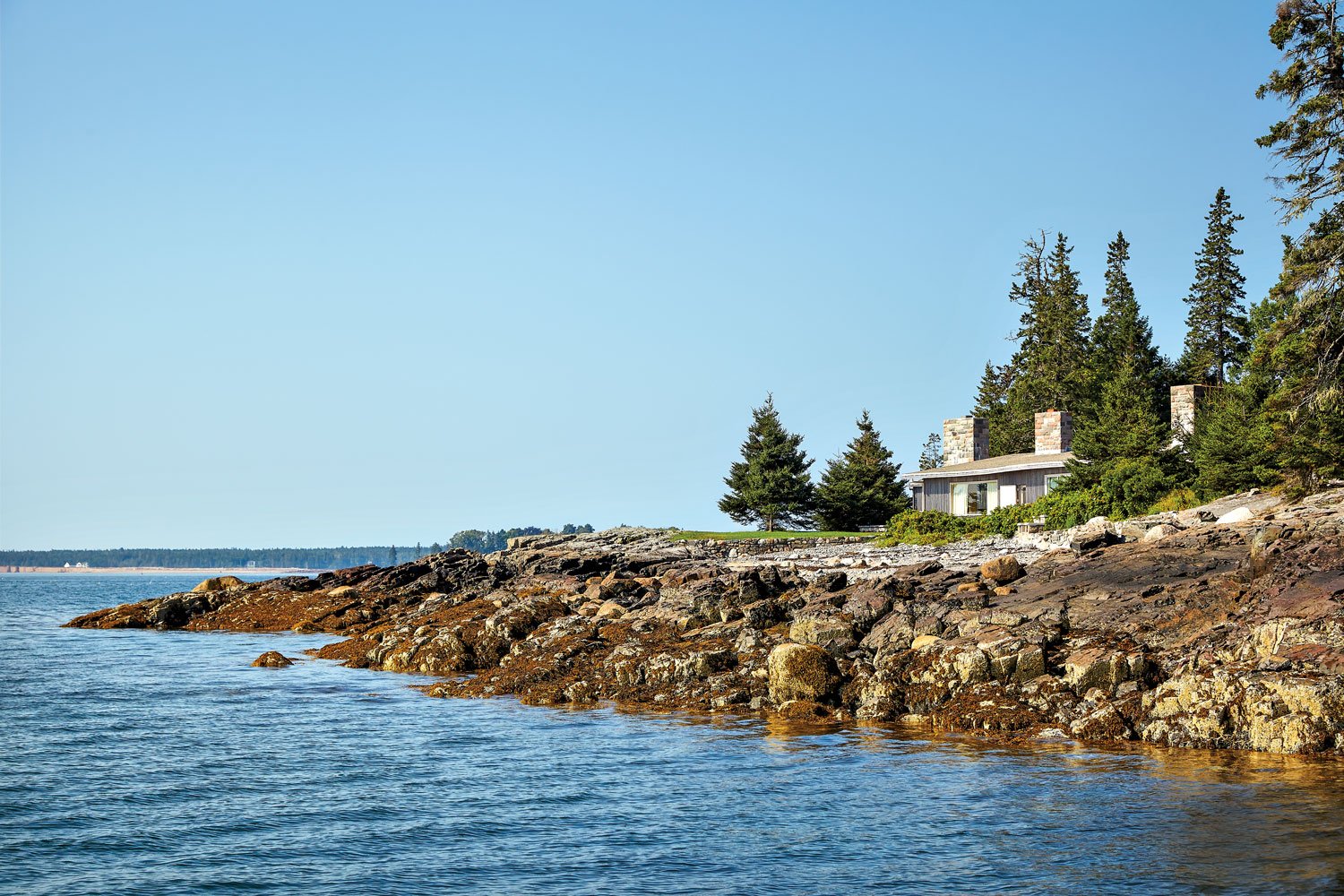 About 1940, William A.M. Burden, a scion of the Vanderbilt family, a president of the board of the Museum of Modern Art, and Harrison's close friend, purchased a small peninsula jutting south from Mount Desert Island. He turned to Harrison and Noguchi with the directive to imagine something completely different from the area's typical Shingle Style estates, a structure that would reflect their shared vision for a future of opportunity, individual freedom, and open discourse. Their response was a low-lying house tucked into the coastline that umbilically ties art and architecture with nature and shelter.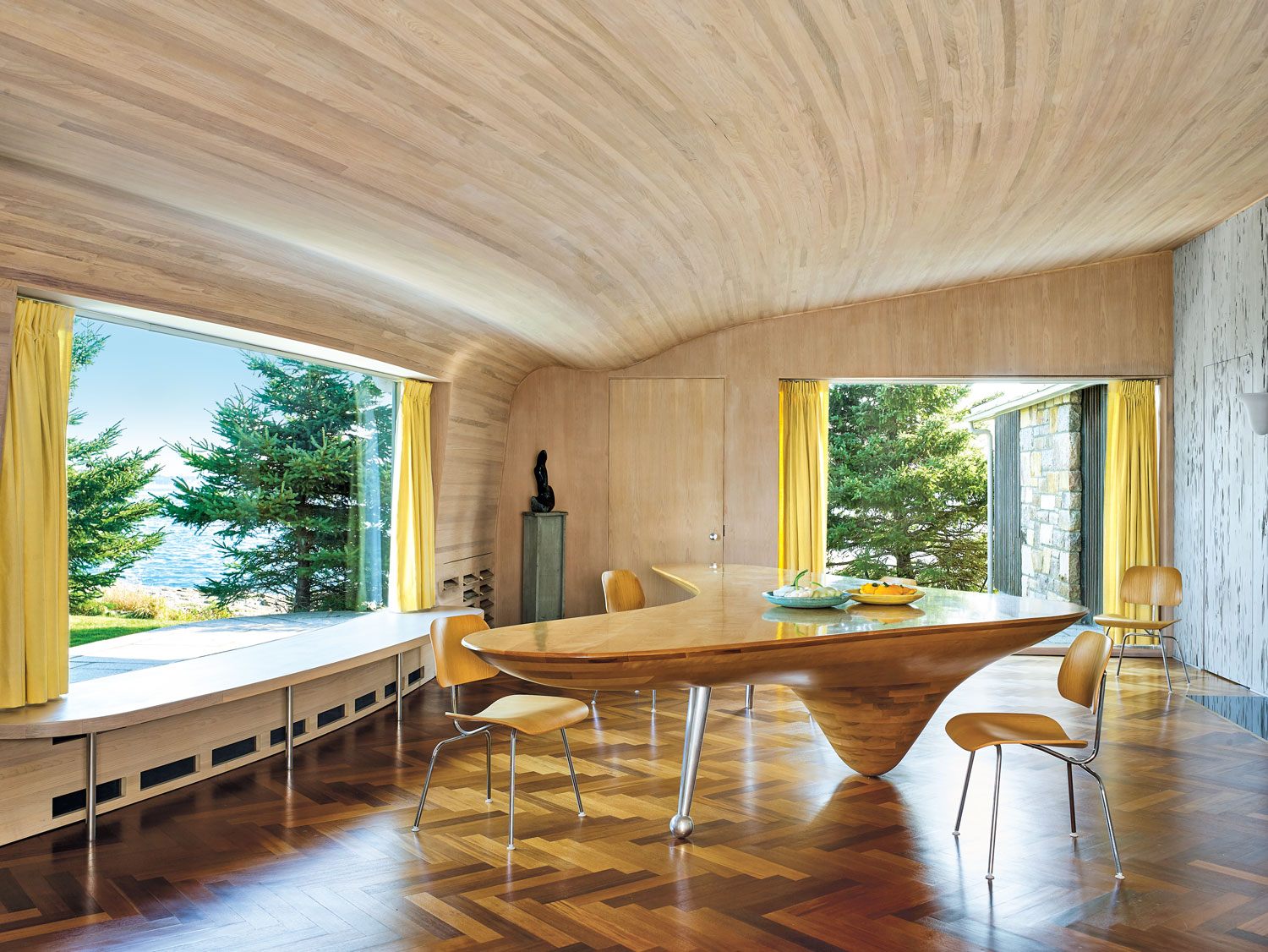 Upon entering, one is immediately struck by the panoramic view through enormous picture windows of the rocky shoreline and Somes Sound beyond, where the horizon is broken only by a small, pine-covered island. A large, open living and dining area curves like an ocean wave and has walls of gray-stained pecky cypress, as well as an undulating ceiling. A dining table shaped like a ship's hull continues the sea theme.
Artist Isamu Noguchi and architect Wallace K. Harrison's 1940 design for a glass-and-birch house embodied the concept "site-specific" long before the term was popularized
In 1996 Ordway Burden, the youngest of William and Margaret Burden's four sons, and his wife, Jean, inherited Sea Change; shortly thereafter, however, it burned to the ground. Having spent almost every summer of his life there, Ordway felt deeply connected to the house, and Jean, who had studied architecture, was in awe of Harrison and Noguchi's collaboration. "The place kind of seeped into my skin," she told the New York Times. She set about rebuilding, guided by the research of Elizabeth Dean Hermann, an architectural historian, who thankfully had been studying the house, and the photographs of her husband, architect Heinrich Hermann. "I thought I understood the genetic code of the building," Heinrich admitted in the same New York Times article.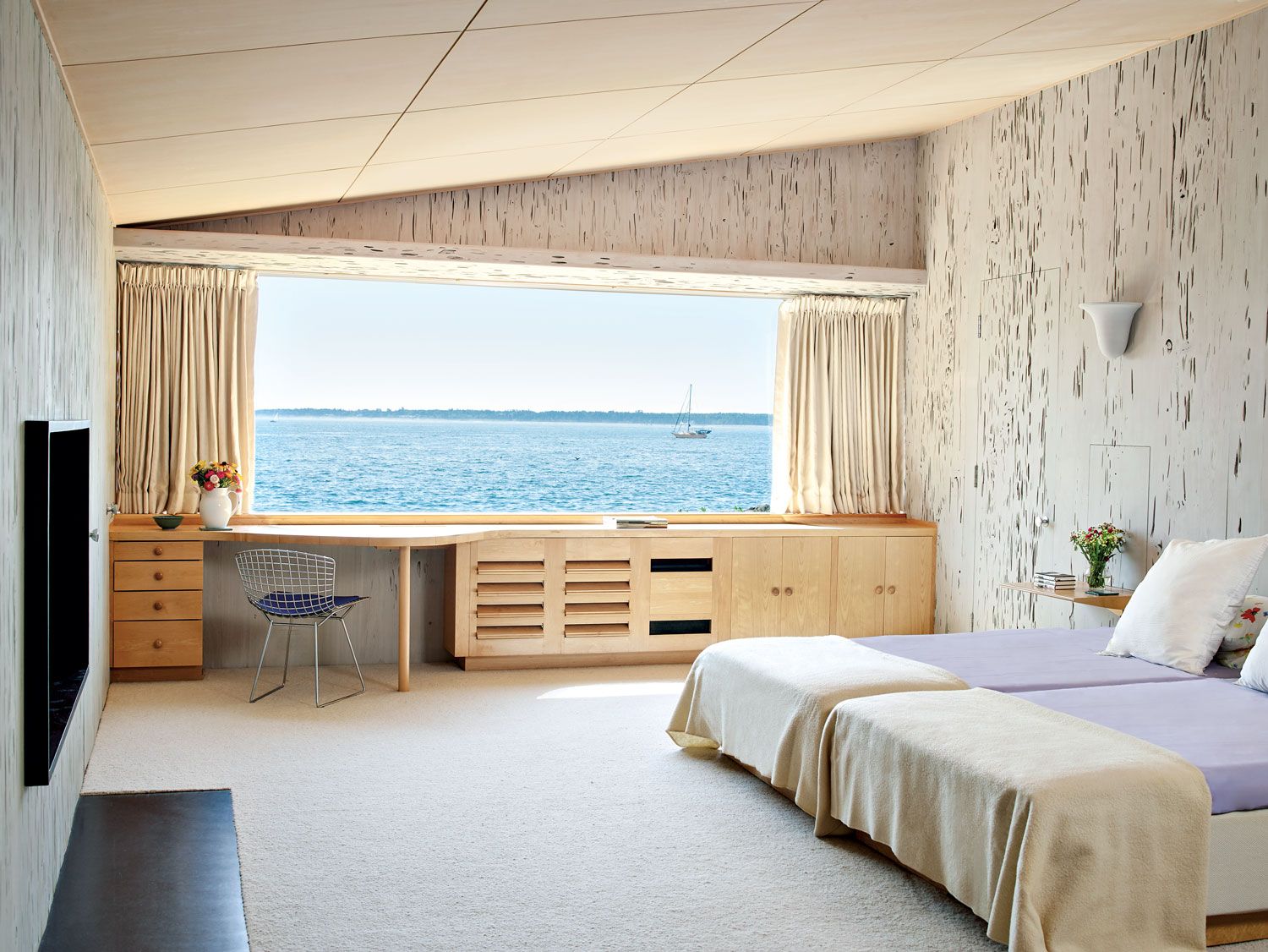 Hermann and the Burdens worked with contractor Dan McGraw of Atlantic Builders; sculptor and woodworker Mark Loftus, who re-created Noguchi's dining table; and master woodworker Jim Robinson, who painstakingly reproduced every curve of the living/dining room's ceiling. Meanwhile, Burden and Hermann tracked down certain obscure materials such as wall panels of Weldtex, a textured plywood also used in Radio City Music Hall.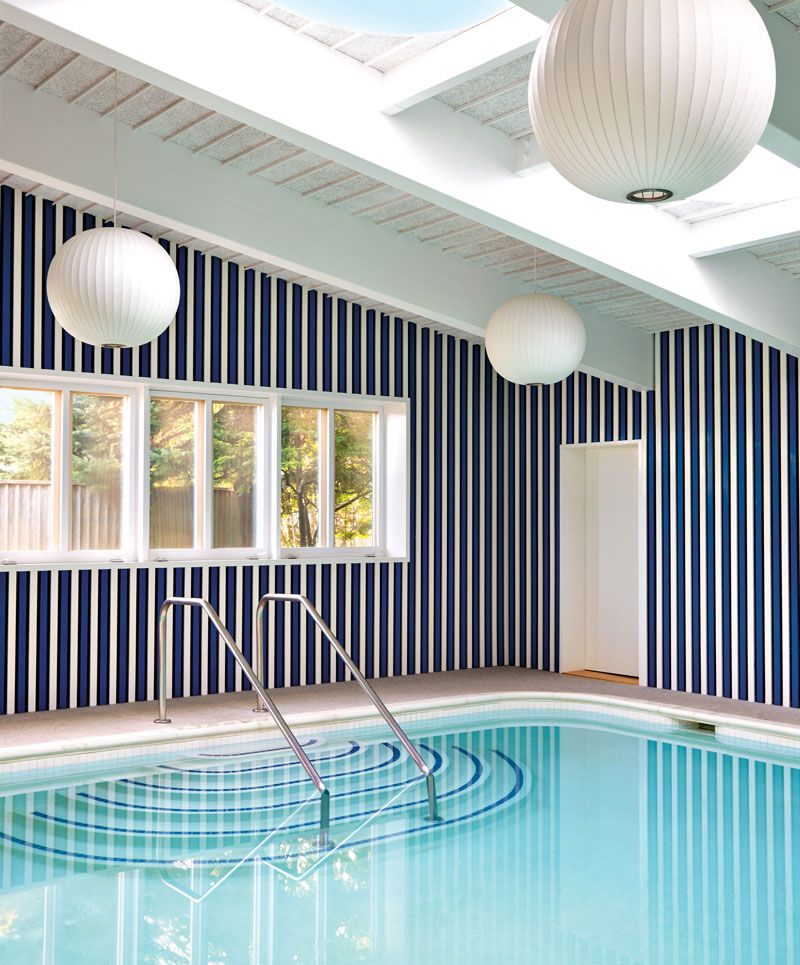 Those who have been to both the original house and Jean Burden's reconstructed version cannot tell the difference, a testament to her singular determination to preserve a timeless, if unique, design. In 2009 the house was listed on the National Register of Historic Places, which notes its exceptional modern architecture and a rare Harrison design outside of New York.
A version of this article first appeared in print in our 2020 Summer issue under the headline "Maine Attraction." Subscribe to the magazine.
Next Post