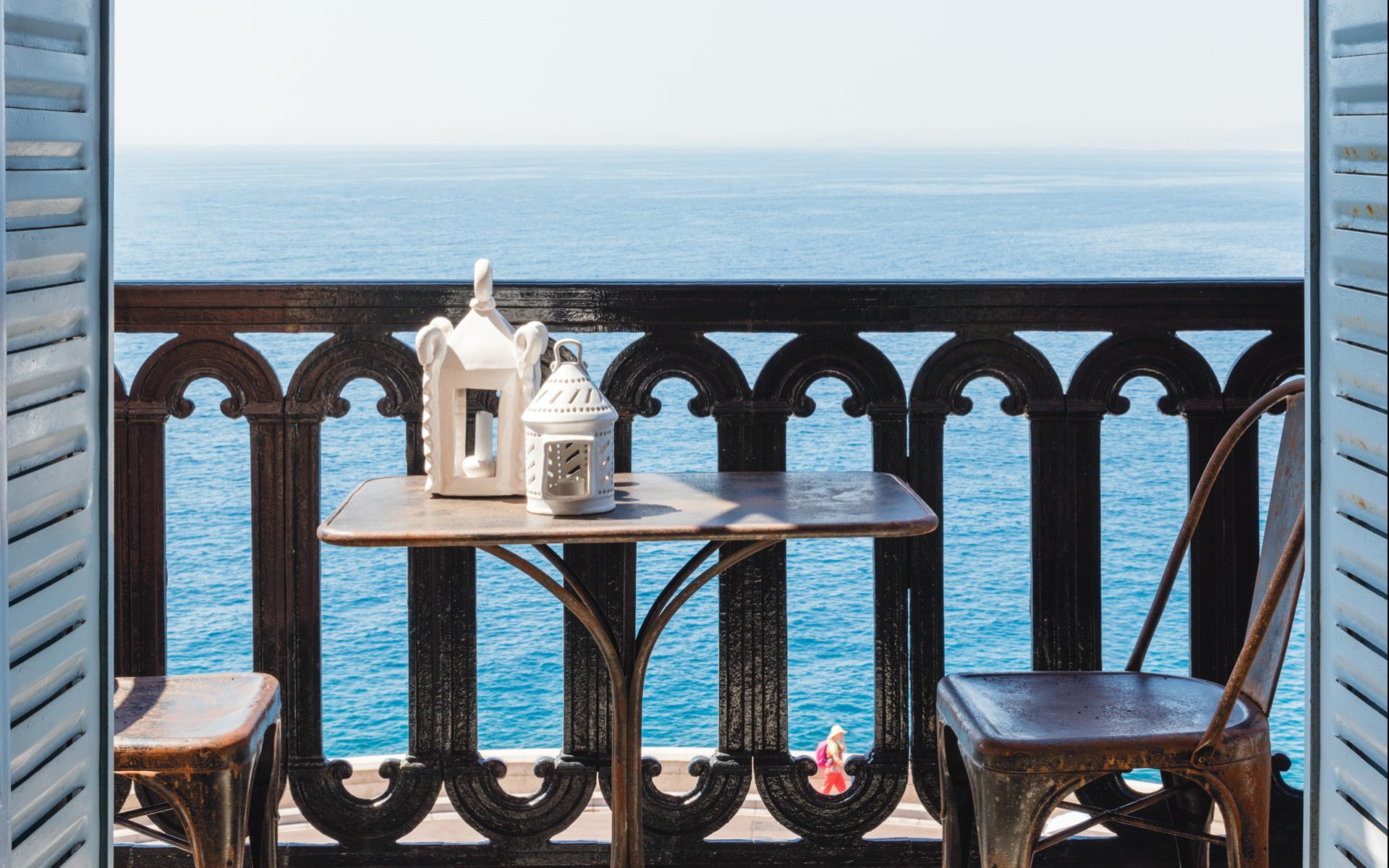 Tour a Resplendent French Riviera Home
Paris tastemaker Daniel Rozensztroch teams with designer Paola Navone on a chic Mediterranean makeover
Daniel Rozensztroch's parents sought refuge from World War II on the Côte D'Azur, and his mother fell so completely in love with the South of France that she refused to return to Paris when the conflict ended. Thus it was that Rozensztroch, now the creative director for Merci, Paris's vastly influential design store, grew up in Cannes, where his family had settled. But by the end of the 1980s, the Côte d'Azur had become over-commercialized. Disenchanted with the area after his parents died, Rozensztroch and his brothers sold the family house.
Rozensztroch didn't return for years, choosing instead to spend his summers in Greece. But Greece, a three-and-a-half-hour flight from Paris, was not viable for weekends, and Rozensztroch is a committed beach lover. "I needed a place that was easy to get to," he said. "And Nice is only an hour away from Paris by air, and there are 30 flights a day." Perhaps more important, it has a mild climate, even in the winter, when a low temperature is about 48 degrees. But finding a place was not easy.
He spent two years searching for an apartment that had character and a view—as he insisted it had to overlook the sea. He was about to give up when, walking along the promenade Quai de Rauba Capeu, he spotted a 19th-century building that had formerly been an army barracks. There was a sale sign on one of the balconies. Rozensztroch called and was on the building's doorstep five minutes later. "It was horrible inside," he recalled, "but it was the most beautiful location in Nice." Unfortunately, it was "way too expensive." But in an uncanny stroke of fate, while still in the apartment, he got a call from his close friend, Paola Navone. The noted Italian designer immediately offered to go in with him, and the deal was sealed.
Next Post
"Paola and I made it a project," he said. The pair found an Italian contractor and started work, clearing out the 1,000-square-foot apartment and taking down walls to create an expansive open living space, which took over a year to complete. The Bontempi Casa kitchen cabinetry, designed by Navone, runs across an entire 16-foot-long wall. Black and white ceramic floor tiles provide a graphic stage for the idiosyncratic furnishings. Rozensztroch, an avid collector of humble everyday objects, who has written several books about them—from hangers to kitchen ceramics and brushes—already had an apartment in Paris that overflowed with his treasures.
"I keep all that I love in Paris," he said. "But here, everything is new." Nice has given him the chance to indulge his passions and create even more collections. The area doesn't lack for possibilities. Black plates with bold, colorful sea creatures from the 1950s provide a touch of kitsch in one corner. (Buying and displaying the pieces, originally made in the nearby town of Vallauris, felt especially ironic, as his mother had always hated that kind of pottery.) He also discovered the striking white wares by Emile Tessier for Malicorne, a centuries-old French pottery. His accumulation of mirrors, some obsessively acquired on eBay, are carefully positioned above a sofa that Navone designed for the Italian company Gervasoni—and that doubles as a guest bed. Most of the furnishings are vintage, found in local shops and flea markets. Rozensztroch has become an enthusiastic booster of the city. "It's now a very young town," he said. "There's always something to do. The food is fantastic and it's cheaper than Paris." One could say it's all très Nice.