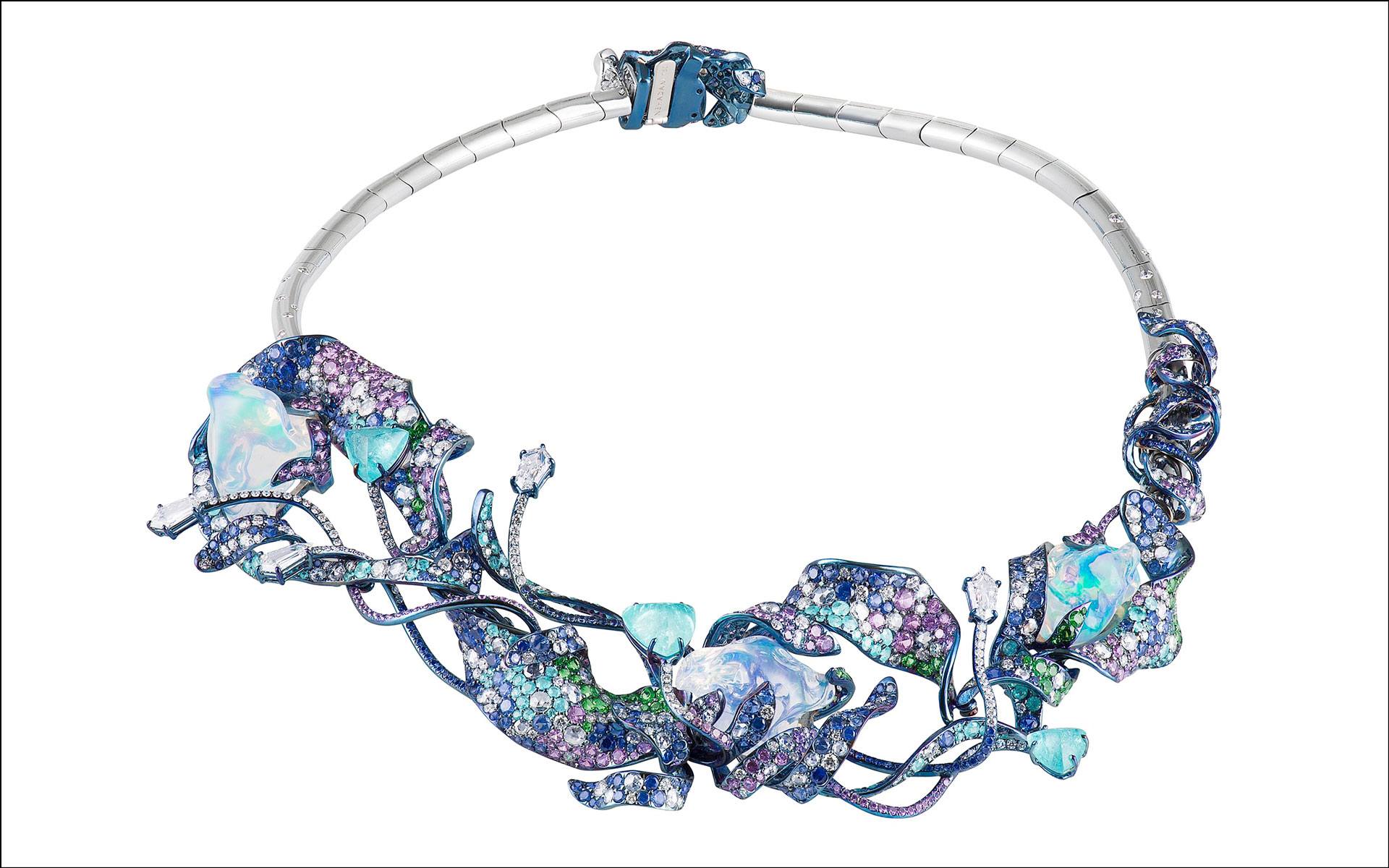 Discover Today's Most Boundary-Pushing Independent Jewelers
In her first book, journalist Melanie Grant makes the case for high jewelry as art. Here are the contemporary makers leading the pack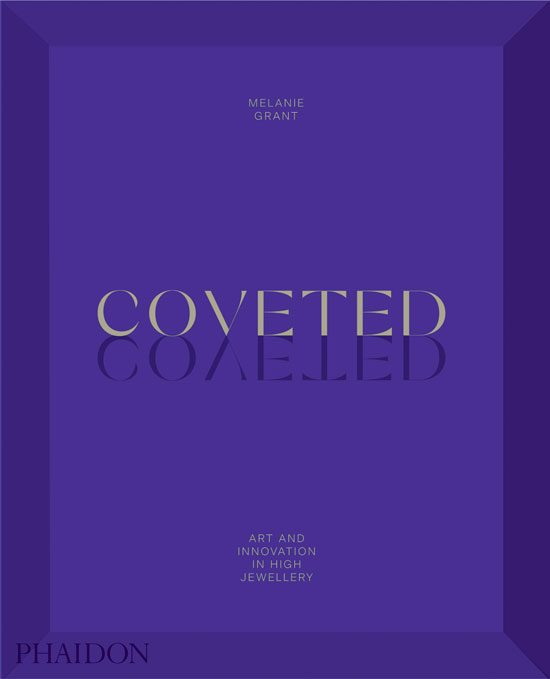 When Melanie Grant was approached to write her first book, she strove to challenge one prevailing question: Within the hierarchy of art, why is jewelry considered to be less than? Having been exposed to all things rare and visually exquisite as the luxury editor for The Economist's 1843 Magazine, Grant developed a particular passion for all that glitters. Her new tome, Coveted: Art and Innovation in High Jewelry (Phaidon), however, beautifully illustrates that more than mere adornment, bijoux can be just as groundbreaking, awe-inspiring, and significant as blue-chip paintings or sculptures.
Three years and 150-plus interviews in the making, Coveted brings together the most artistic, jaw-dropping jewels, crafted by historic houses and cutting-edge designers from around the globe, presented in five key themes: Abstraction, East Meets West, Diamonds, Inspired by Nature, and the Female Age. Here, the author discusses jewelry's artistic merits, what is fueling the industry's boundless creativity, and the independent talents who should be on every collector's radar today.
How important was it for you to feature established high jewelry brands and makers while also championing emerging talents?
It was crucial. I own around 150 jewelry books, and most are either brand books about the big houses or a book of ten or 20 pieces from independent designers. I thought it was important to discuss the merits of everyone in a very democratic way, so I can talk about somebody who produces two pieces of jewelry a year, or I can talk about Cartier. Right now, the most cutting-edge designs are primarily coming from the independent sector, and as a collector, I'm always interested in someone I don't know who changes everything.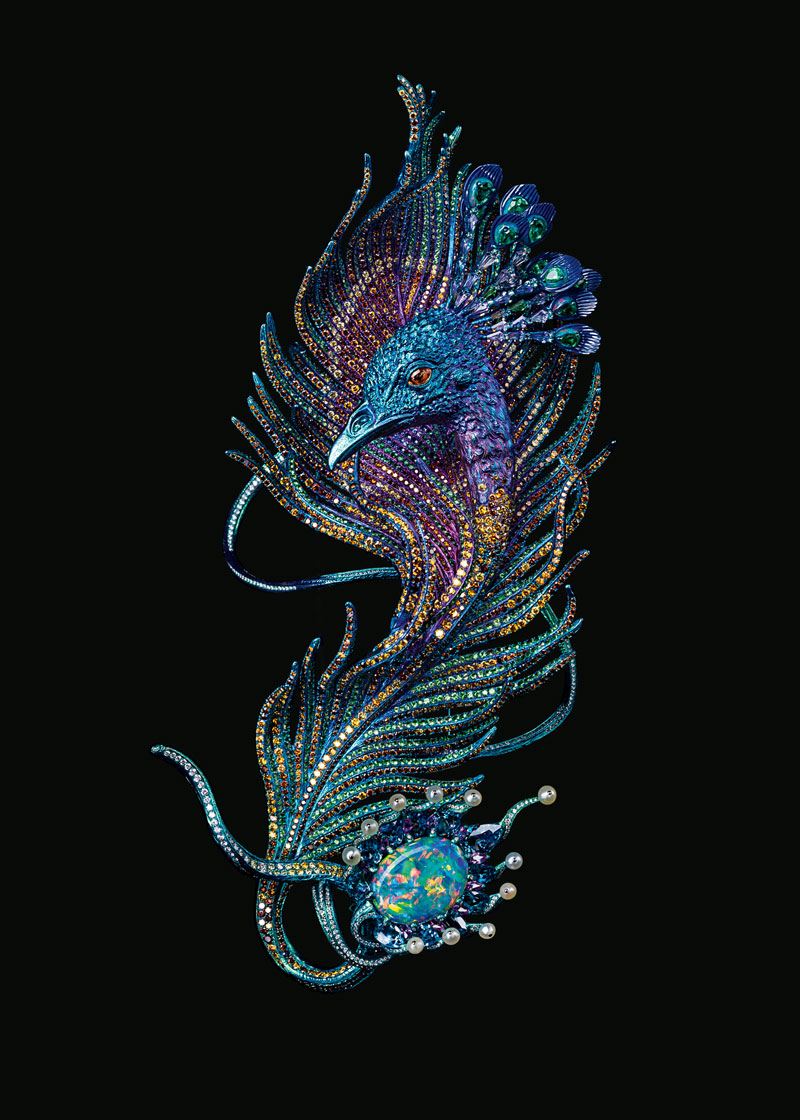 In your opinion, when does jewelry become art?
It's a feeling. You know the difference between something that is commercial or mass fine jewelry, versus when you're standing in front of something that is art, you feel overwhelmed. When I go and see a piece that is one-off, museum quality, took ten years to make, and the artist probably makes eight pieces a year, it has a deep profound meaning to me and to the person who made it. It's something that changed how I saw design and will remember for my lifetime.
"As a collector, I'm always interested in someone I don't know who changes everything"

Melanie Grant
There's so much diversity in jewelry right now. In the spirit of Art Deco and the 1920s and 1930s, what trends or movements do you think will be distilled from the 2010s or 2020s?
It's hard to see it when you're in it. You look back 20 or 30 years after Art Deco, and you say, "That was Art Deco," but at the time it felt like something completely different. Modernism is still with us in many ways because its legacy is not toeing the traditional line of design. One hundred years ago, high jewelry meant diamonds, sapphires, emeralds, rubies, in a very particular setting; now it can be a pebble with an opal upside down. It can be anything, which is also why I say it's closer to art because art can be anything.
Why do you think the high jewelry market is surging like never before?
I think we're on the cusp of a big creative leap when it comes to design, partly by the materials we see people are using for the first time—industrial materials like carbon fiber and titanium. We're seeing a growing demand for that because of designers coming out of Asia using titanium for really large-scale pieces. Also, with Instagram and the advent of visual social media, high jewelry has gotten the biggest audience it's ever had.
What can this rise in creativity out of Asia be attributed to? How are these makers challenging Europe as the heart of high-jewelry design?
Previously if you had a lot of money, you went to Paris to the Place Vendôme to buy something, but now we're seeing Asian designers doing something completely different. That's partly fueled by a huge amount of wealth coming out of that region and people themselves buying Asian designs. Also, after not being able to wear any jewelry under Communism, the Chinese have rediscovered their own love of jewelry. Before Communism they had a fantastic, very ancient history of jewelry design.
About seven years ago I wrote a profile on Wallace Chan, and I got letters from people saying, "Why are you only writing about him now? He's been working for so long—why have you ignored him?" It's not that the West had ignored him, but he came to attention through various biennales before exploding on the global stage. In terms of Asian design, the world is just now starting to see the fruits of that labor.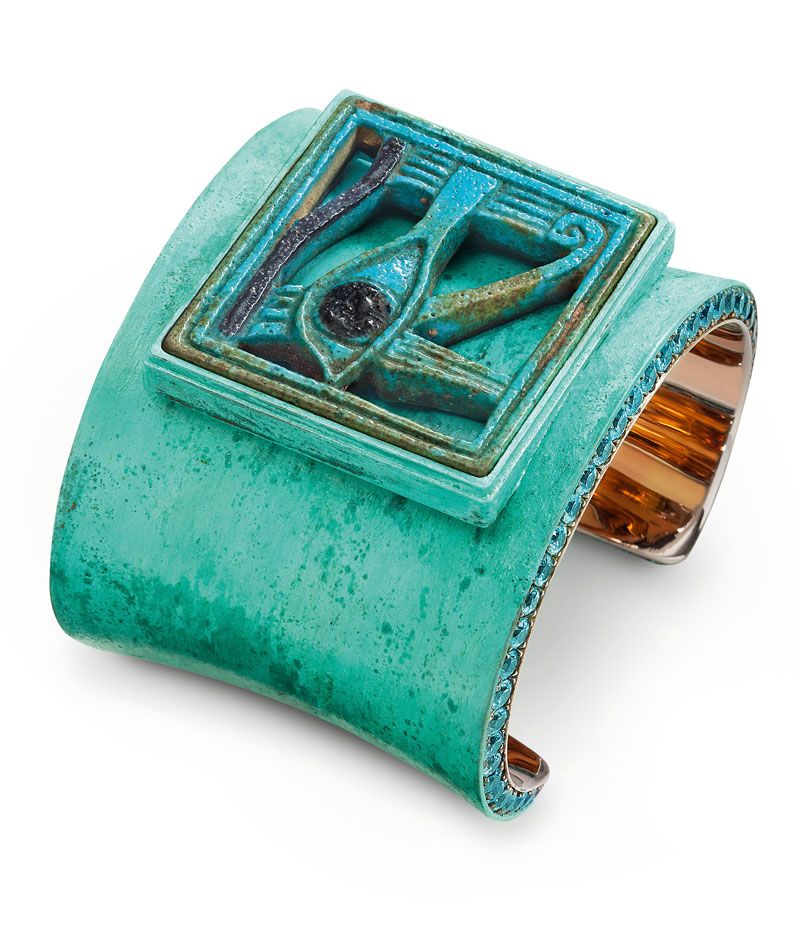 Who are the designers that you find contemporary jewelers most consistently reference as inspiration?
JAR changed design, as we all know, representing a fundamental shift to the art space. For the next generation of collectors and designers, Hemmerle is proving to be a beacon of design and innovation. For me greatness isn't about having one or two great pieces; it's having a consistent level with everything that is made. You may not even like it, but you can see the genius. It's a combination of technical and creative genius for Hemmerle. I love the combination of the Egyptian and the German. The color and simplicity. Their signature is so strong.
Next Post