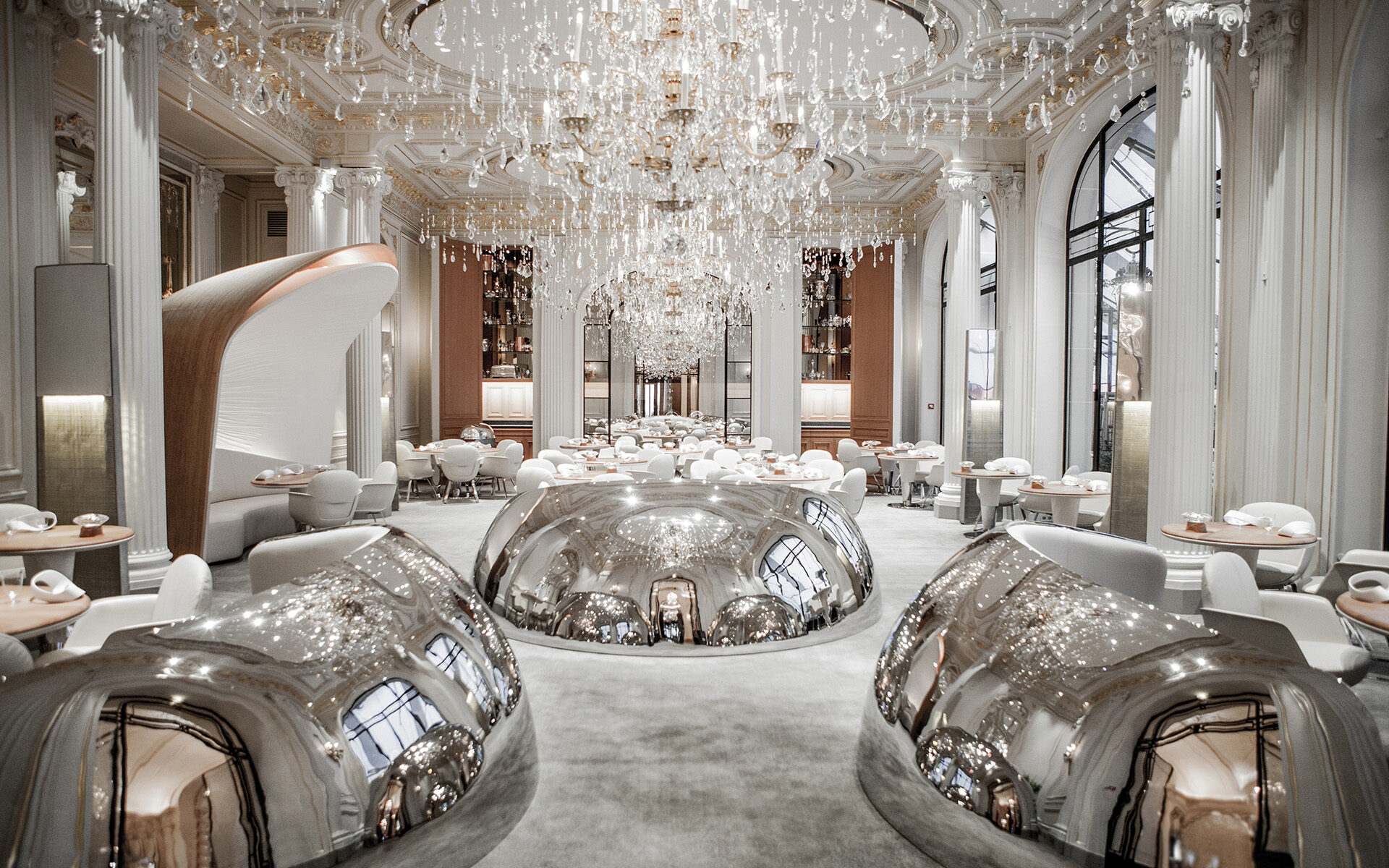 Hôtel Plaza Athénée Is Auctioning Pieces from its Iconic Alain Ducasse Restaurant
The Artcurial sale on November 23 features Rinck tables, Patrick Jouin accent pieces, and the dining destination's sculptural 'silver bell' seating
As one of the most celebrated chefs working today, Alain Ducasse presides over an epicurean empire that includes 34 restaurants over seven countries. However, it's the dining destinations in his home country of France that are frequently the most exalted, including his Michelin-starred address at Paris's Hôtel Plaza Athénée, which was listed as one of the World's 50 Best before it closed earlier this year.
Now, emblems of the iconic restaurant are coming up for auction at Artcurial on November 23. "The restaurant Alain Ducasse at the Plaza Athénée is recognized as one of the greatest tables in the world," says Artcurial auctioneer Stephane Aubert.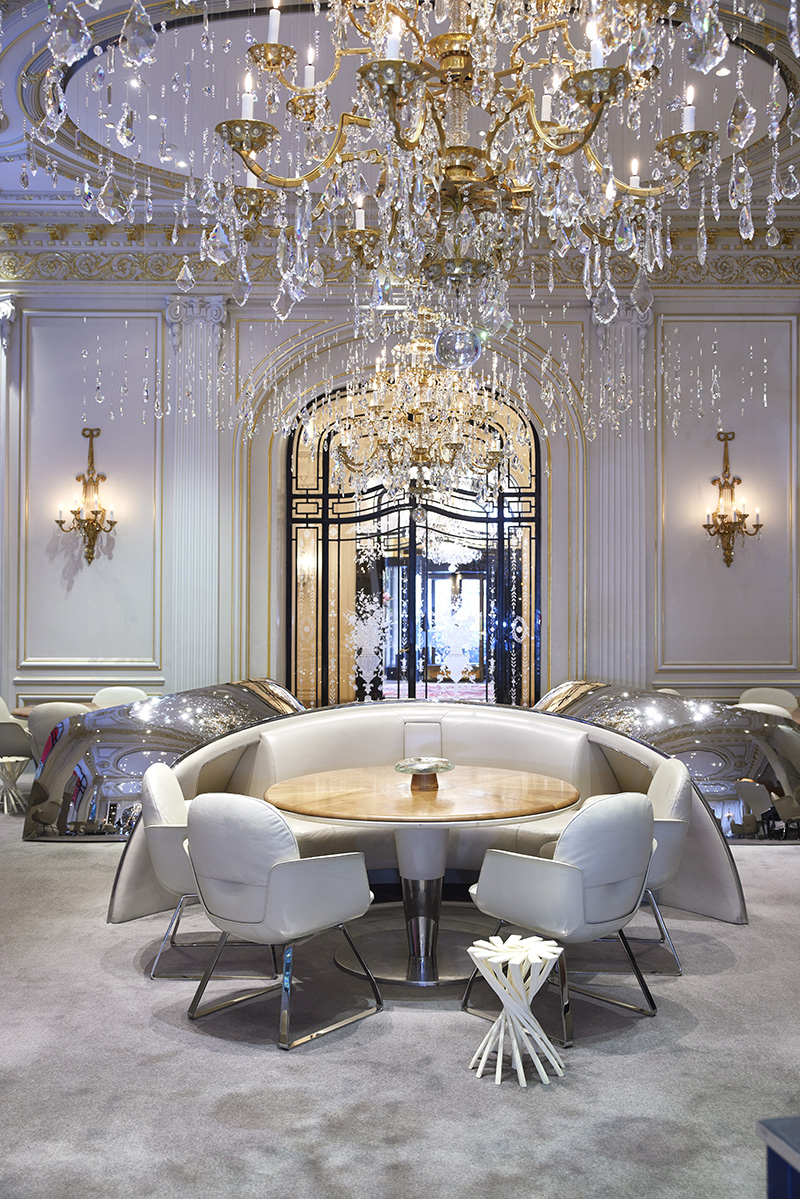 Renovated in 2014 under the direction of Chef Ducasse and Jouin-Manku Agency principals Patrick Jouin and Sanjit Manku, Alain Ducasse au Plaza Athénée was memorable not only for the delectable dishes that made their way from the kitchen, but also it's striking interior, anchored by the dramatic "silver bell" seating. Requiring more than 3,500 hours each to manufacture, the gleaming metal banquettes featured leather seats by award-winning French craftsman Pierre Yves Le Floc'h.
"These pieces are exceptional because they were designed specifically for the three-star Alain Ducasse restaurant," Aubert tells Galerie. "Additionally, the greatest French craftsmen were called upon for the design of the furniture including acclaimed designers such as Patrick Jouin or Roger Tallon for the cutlery specially designed for the tables."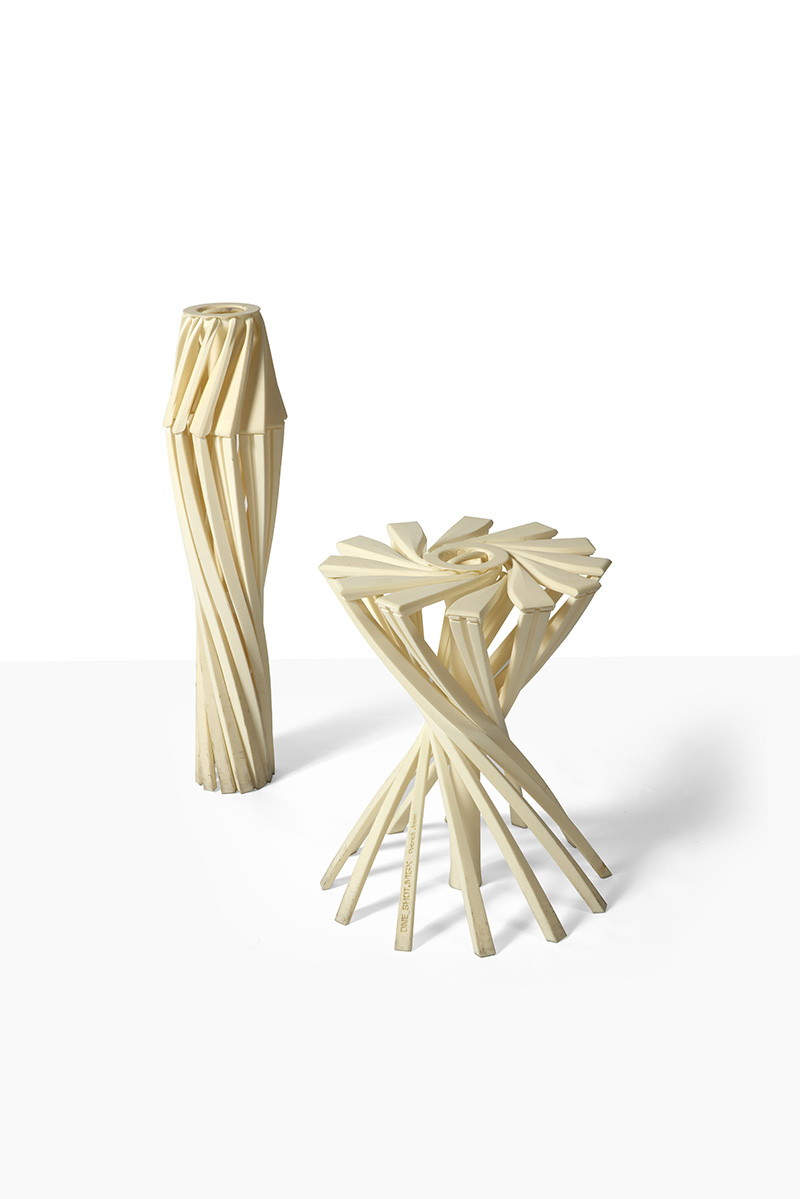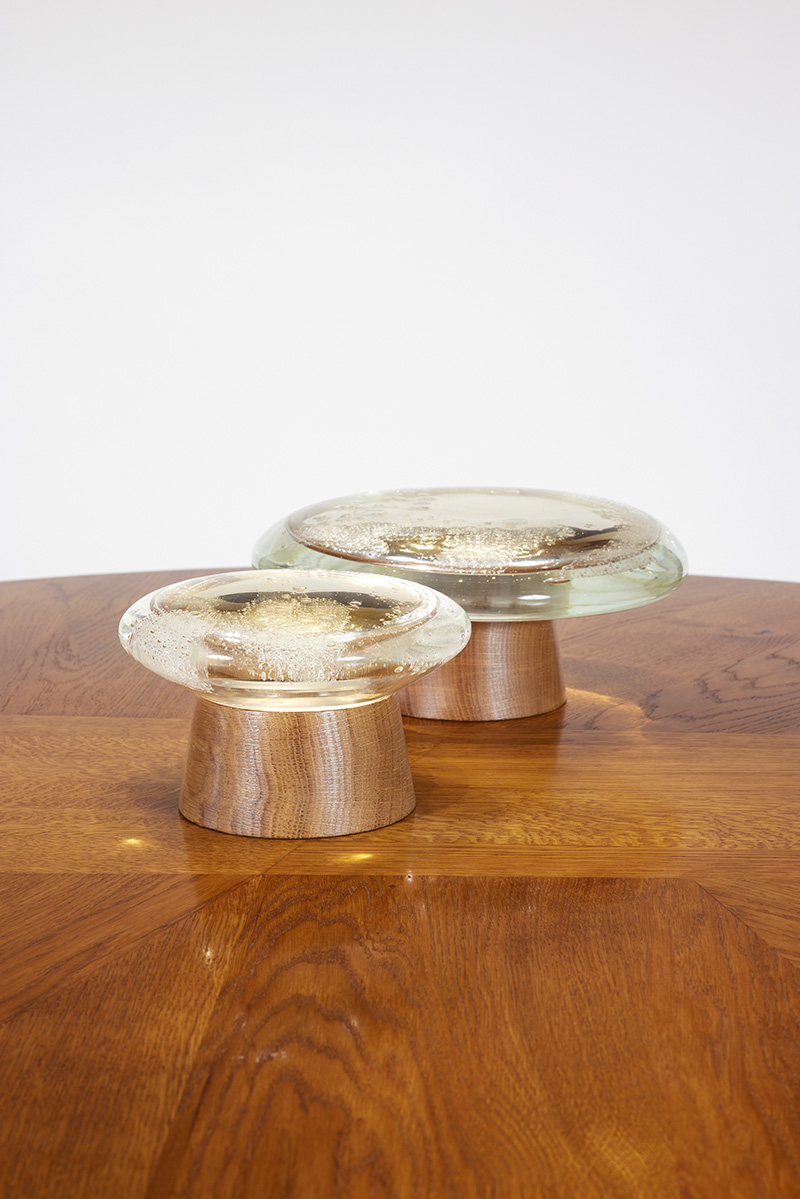 Completing the elegant atmosphere were exquisite wood marquetry tables from Rinck, Poliform chairs, and a series of dynamic custom creations by Jouin, including the designer's exceptional One Shot stools. Made without human intervention using 3D printing technologies, these innovative pieces earned Jouin a place in several of the world's most renowned design museums, such as the Centre Pompidou, Victoria & Albert Museum, and New York's Museum of Modern Art.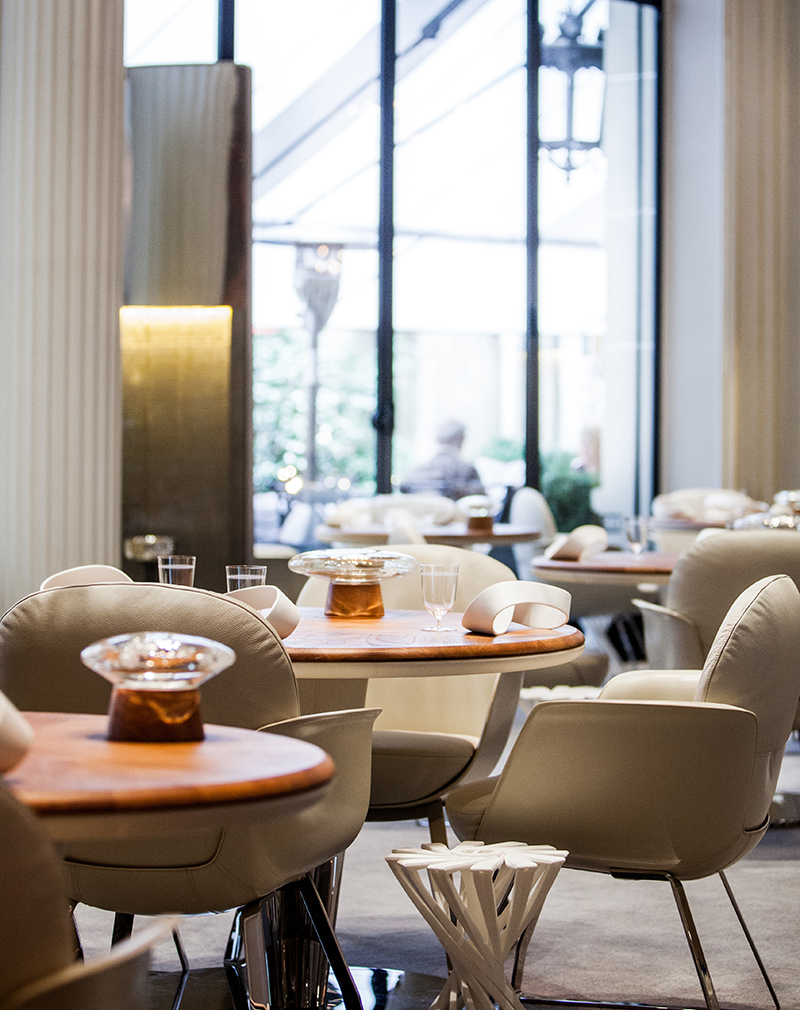 Rounding out Artcurial's auction—the second time the agency is hosting a sale of pieces from the Hôtel Plaza Athénée following its €1.4 million sale in 2013—will be the mouth-blown Murano glass candleholders and flatware that is a re-issue of 1966 Roger Tallon's 3T design which Ducasse originally discovered at the Musée des Arts Décoratifs.
Next Post