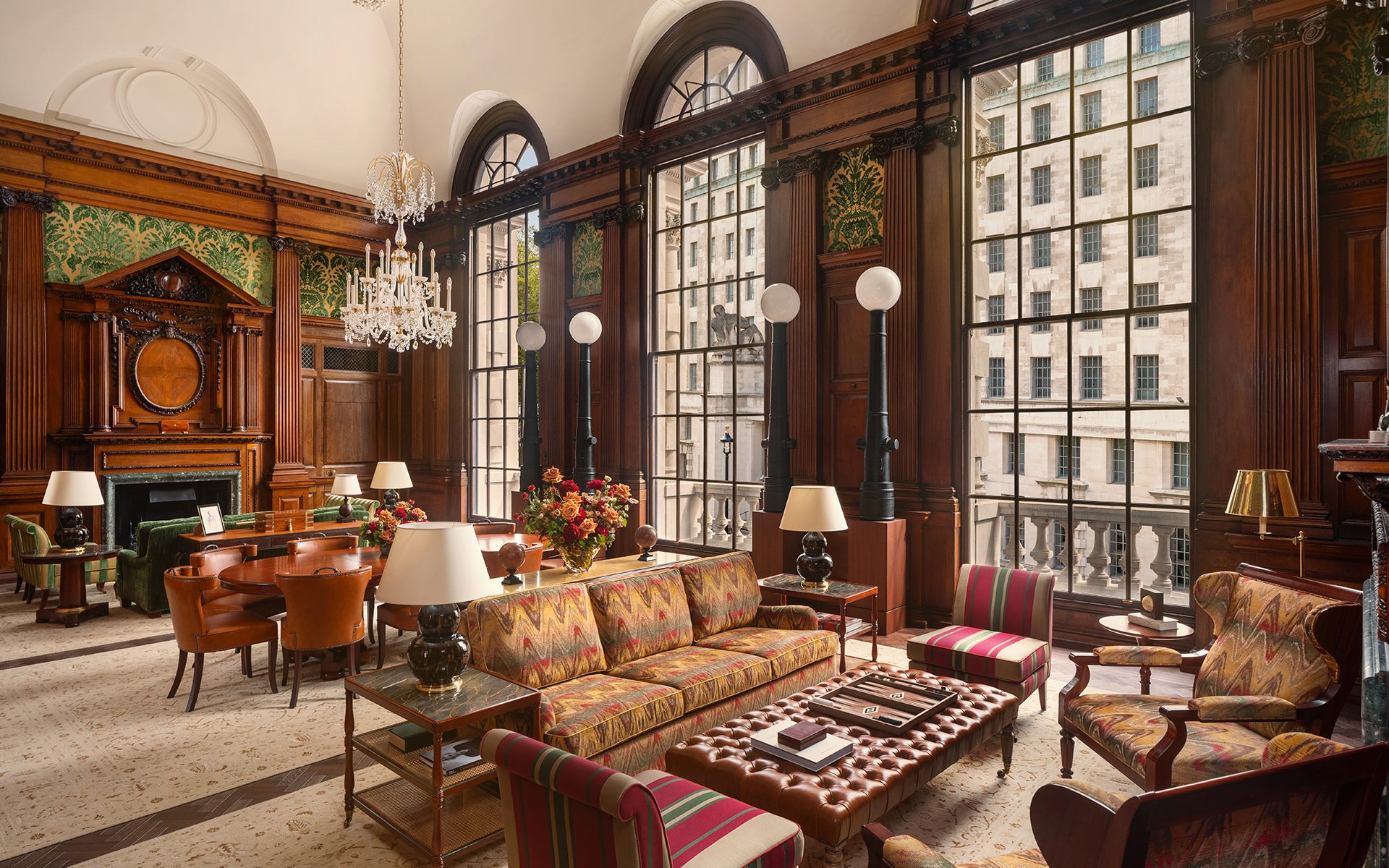 Hotel of the Week: Raffles London at the OWO Opens Its Doors
After a multi-year renovation, the eagerly anticipated property has transformed a 1906 landmark that holds Winston Churchill's former office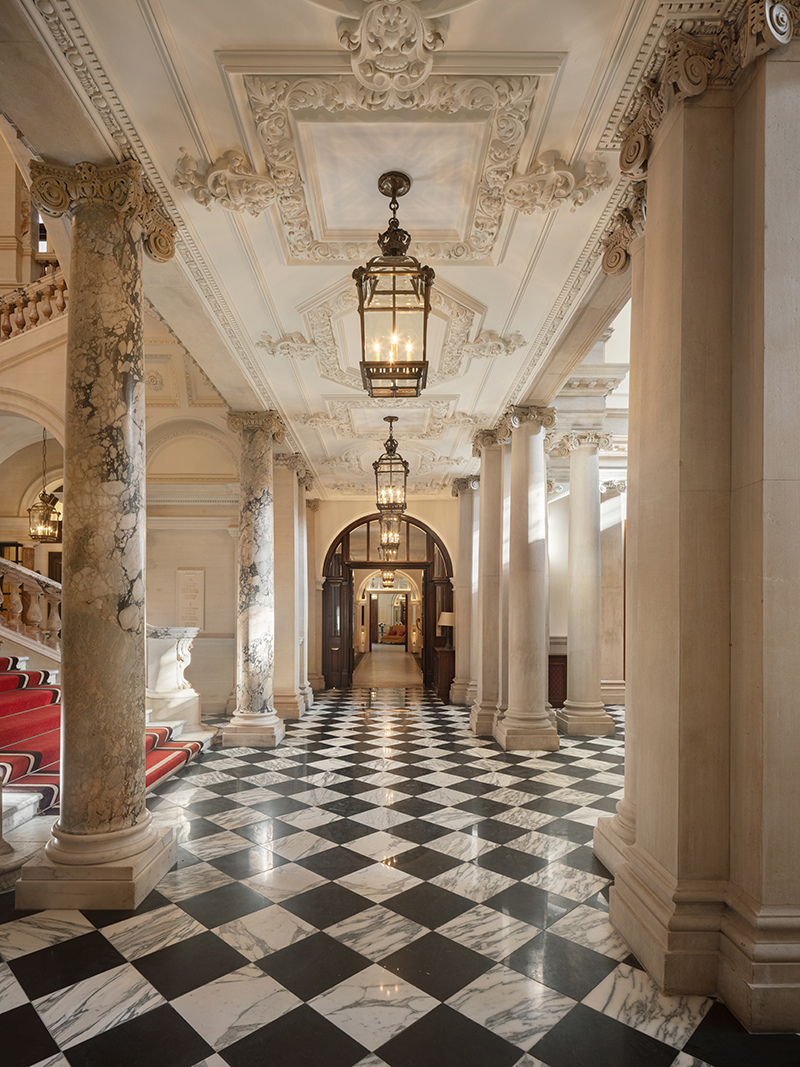 London's historic Old World Office, once visited by luminaries such as Winston Churchill and James Bond author Ian Fleming, is about to start luring a decidedly more posh audience with the grand opening of the Raffles London at the OWO. Featuring 120 suites, nine dining venues, an array of bars, a spa, as well as branded residences, the revamped property brought together a design dream team to create the cinematic atmospheres throughout.
For starters, the landmark's mosaic floors, oak panelling, marble stair, and other significant architectural hallmarks have been expertly preserved and restored by hundreds of artisans who have brought the storied destination into its next chapter. "When we came to Whitehall, the team was blown away by the size and beauty of this majestic building," Sanjay Hinduja of the Hinduja Group, which oversaw the multi-year renovation, said in a statement. "No expense has been spared in bringing it back to its former glory and paying homage to its heritage, whilst breathing new life into it."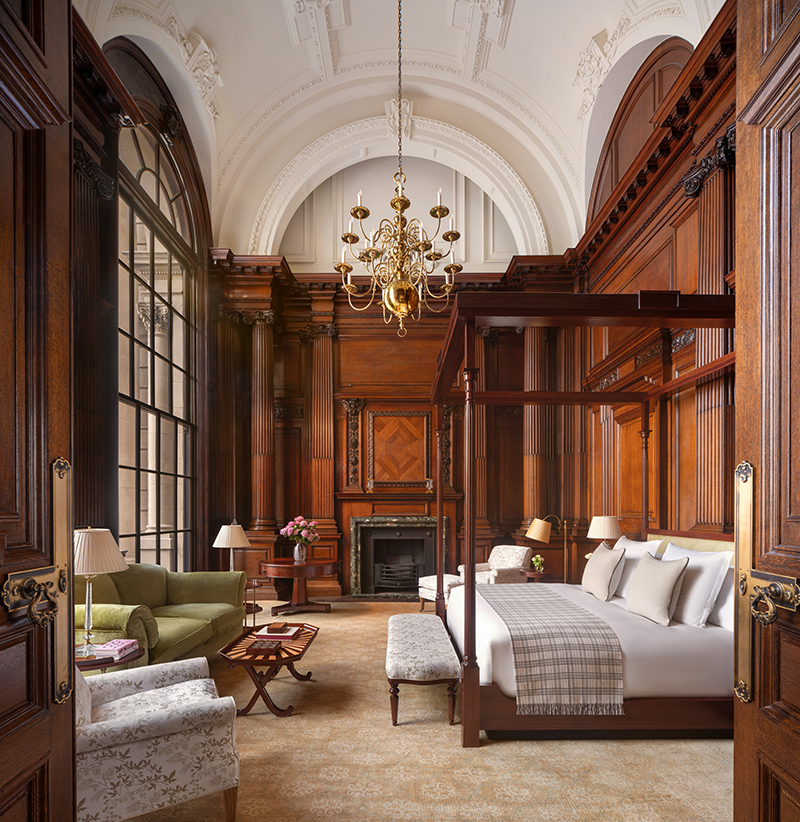 The Heritage Suites reimagine the building's most prominent former offices, a collection of which will be available for a six-bedroom private accommodation known as the Whitehall Wing. The Haldane Suite takes over Churchill's office during WWII; now, it's a dashing apartment overlooking Whitehall, the official entrance to Buckingham Palace, outfitted with wood-paneled walls, a neo-Baroque plaster ceiling, and historically significant fireplaces at either end of the sitting room. Another remarkable suite pays homage to spy Christine Granville while the stunning turrets have been transformed into elegant two-floor units with sweeping views.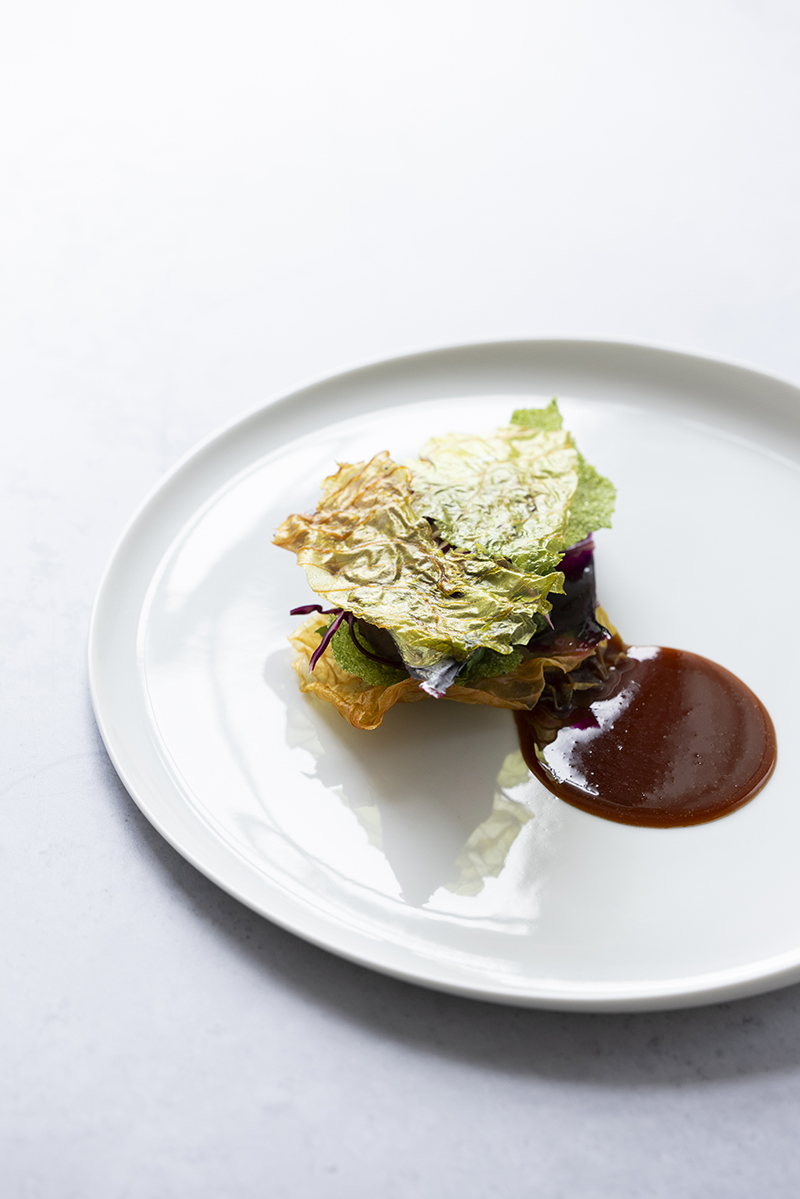 Epicureans will be enchanted by the numerous gourmet offerings organized by Mauro Colagreco, including the chef's namesake fine dining destination, which spotlights his passion for local, seasonal dishes, prepared with innovative techniques. Nearby, the private dining room Mauro's Table will feature a menu inspired by English gardens, with locavore ingredients. The more casual Saison serves Mediterranean meals in the Old War Office's former library.
"In creating the dining experiences for Raffles London, we thought how to connect people with nature," Colagreco tells Galerie. "Saison will offer a seasonal and gourmand Mediterranean cuisine inspired by France and Italy influences. For Mauro Colagreco at Raffles London at the OWO, the idea was to elevate vegetables to the most noble aliment. The menus showcase the beauty and richness of the UK's genetic and cultural biodiversity."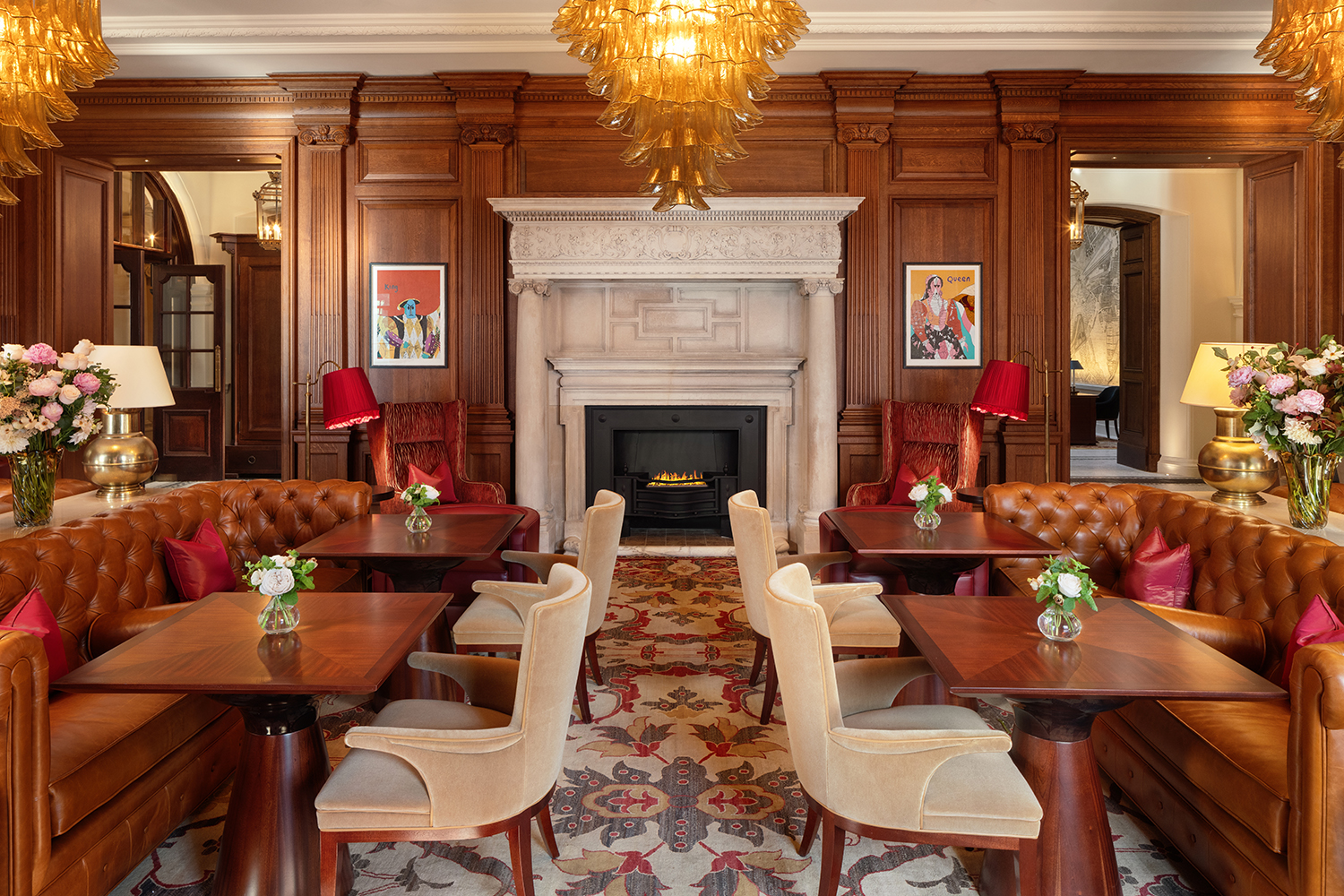 The most spectacular place in town for a nightcap will be the OWO's rooftop bar offering unparalleled vistas of St James's Park, The Mall, and Buckingham Palace. Here, Michelin-starred Chef Patron Endo Kazutoshi will present a unique Japanese-influenced restaurant. Elsewhere, visitors can sample a curated menu of cocktails made with British ingredients at The Guard's Bar and Lounge, or gather for a sultry nightcap at the subterranean Spy Bar, housed within a former interrogation room.
"At Raffles London, the history of the former Old War Office lives on, through its splendid architecture, carefully chosen interior design and expansive Heritage Suites," Philippe Leboeuf, Managing Director of Raffles London at The OWO, says in a statement. "We are excited to provide guests with the highly personalized and intuitive service for which Raffles is known the world over. Visitors will be spoiled for choice with the eclectic array of world-class restaurants and bars in an unrivaled location."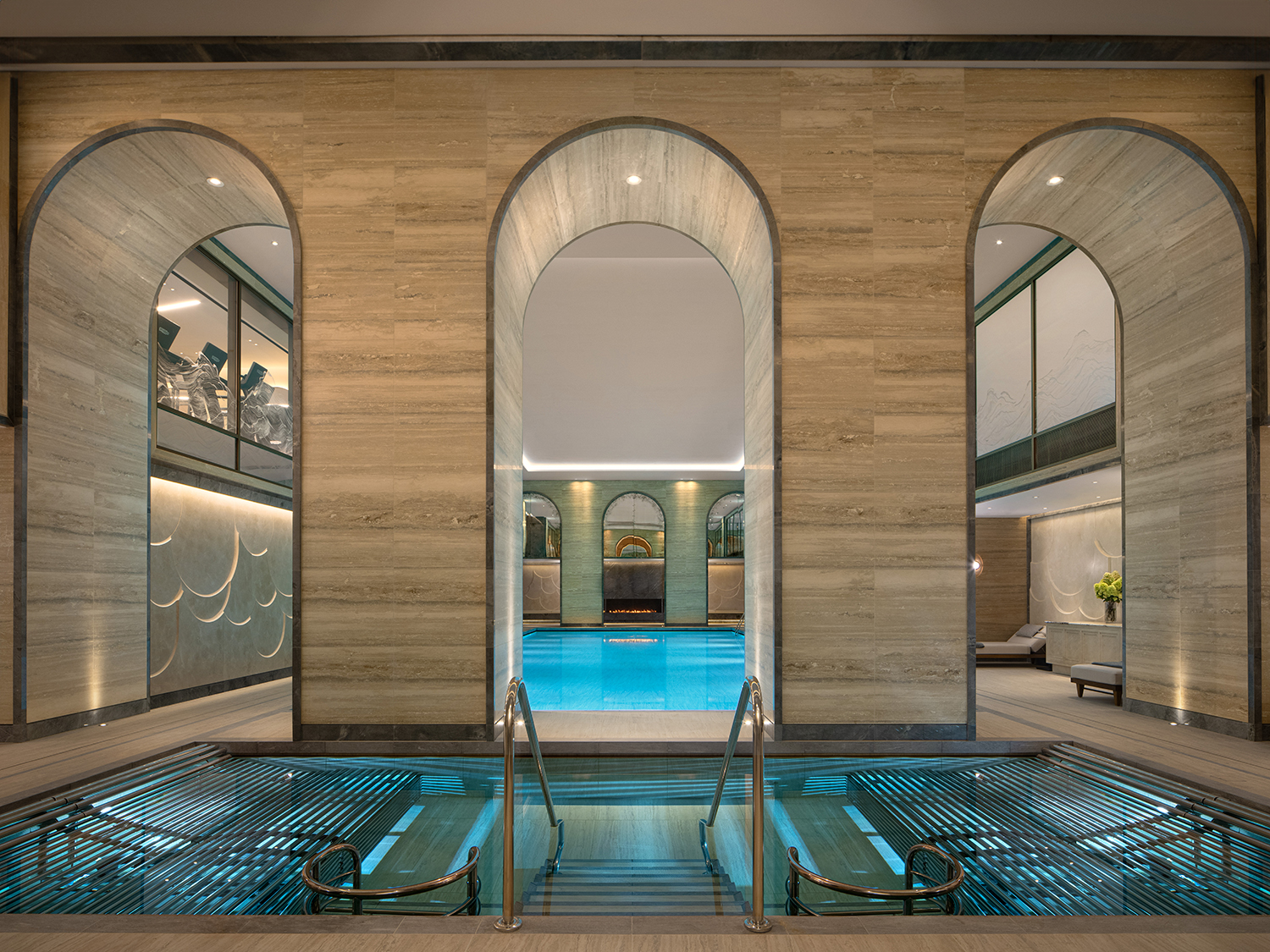 The Guerlain spa and Pillar Wellbeing center feature an interior by Goddard Littlefair. Here guests can experience an exceptional level of holistic rejuvenation, including the property's exclusive Spirit of London treatment that targets environmental and travel-related stressors, as well as myriad treatments from massage to facials. Visitors can also work with internationally recognized wellbeing consultant Harry Jameson and his team at the Pillar Wellbeing center that offers everything from from sports coaching to mental and physical fitness. The facility also boasts a cutting-edge gym and movement studio, beautiful 20-meter swimming pool with a vitality pool, steam, and sauna room.
See more photos below.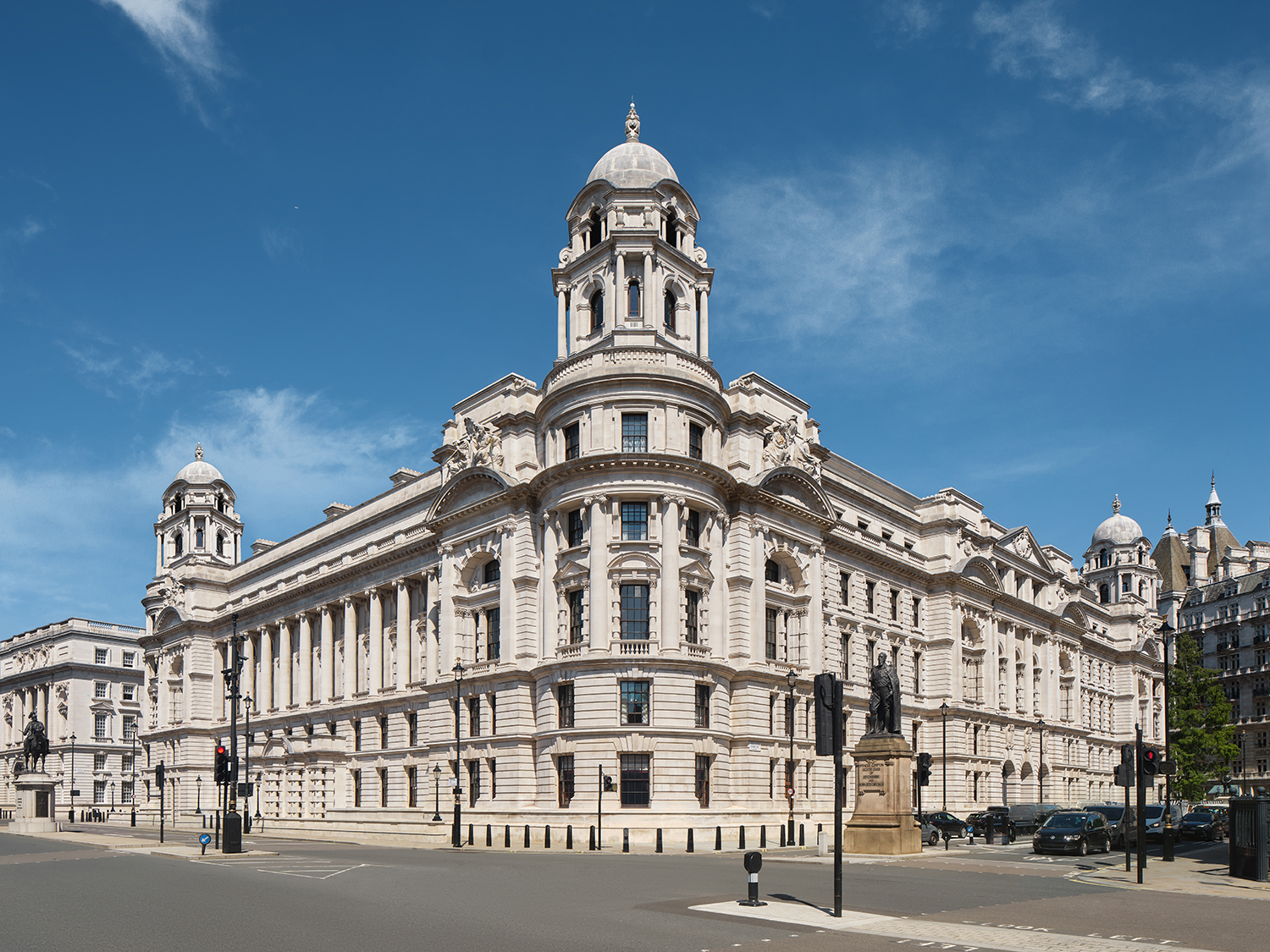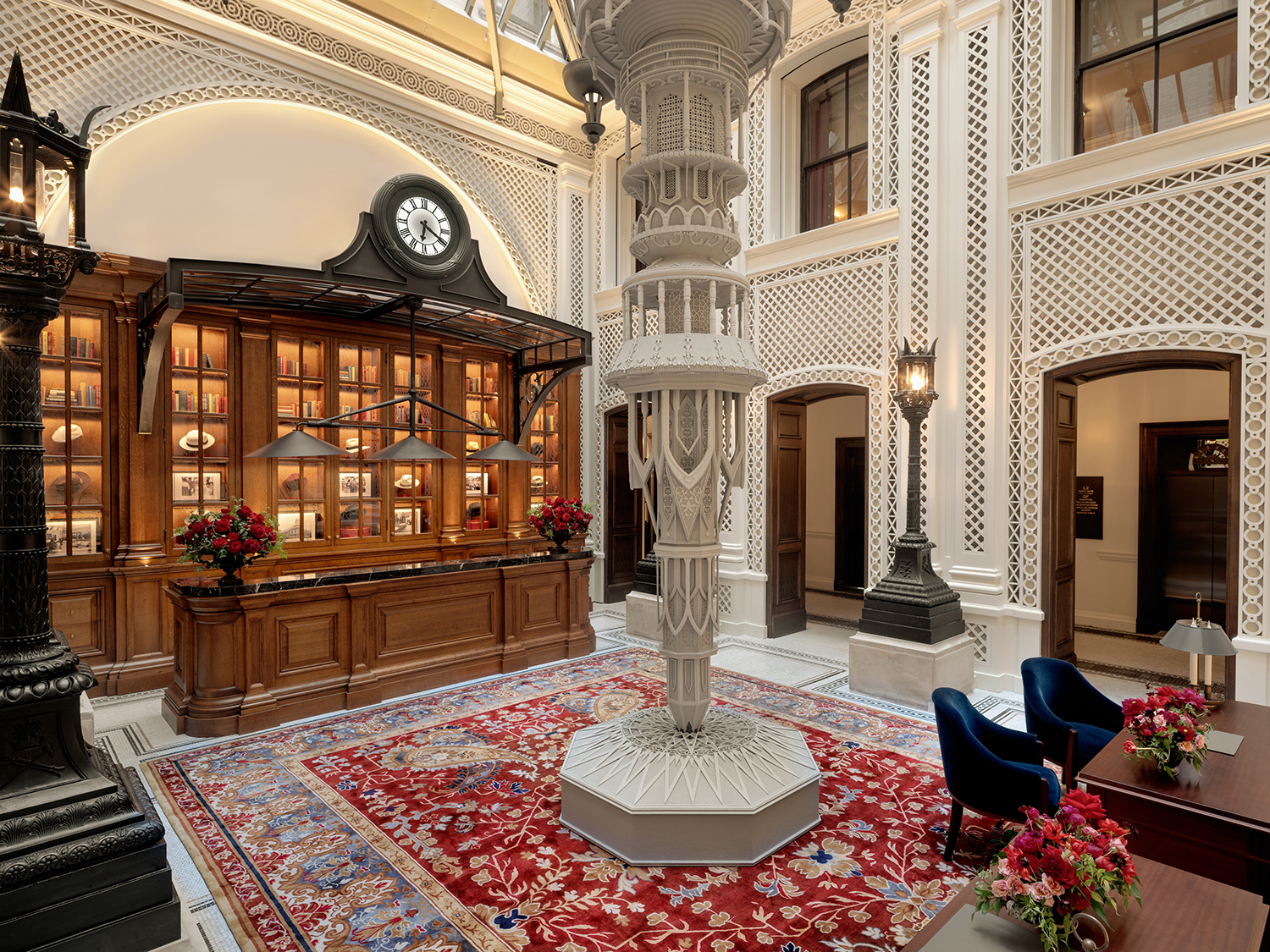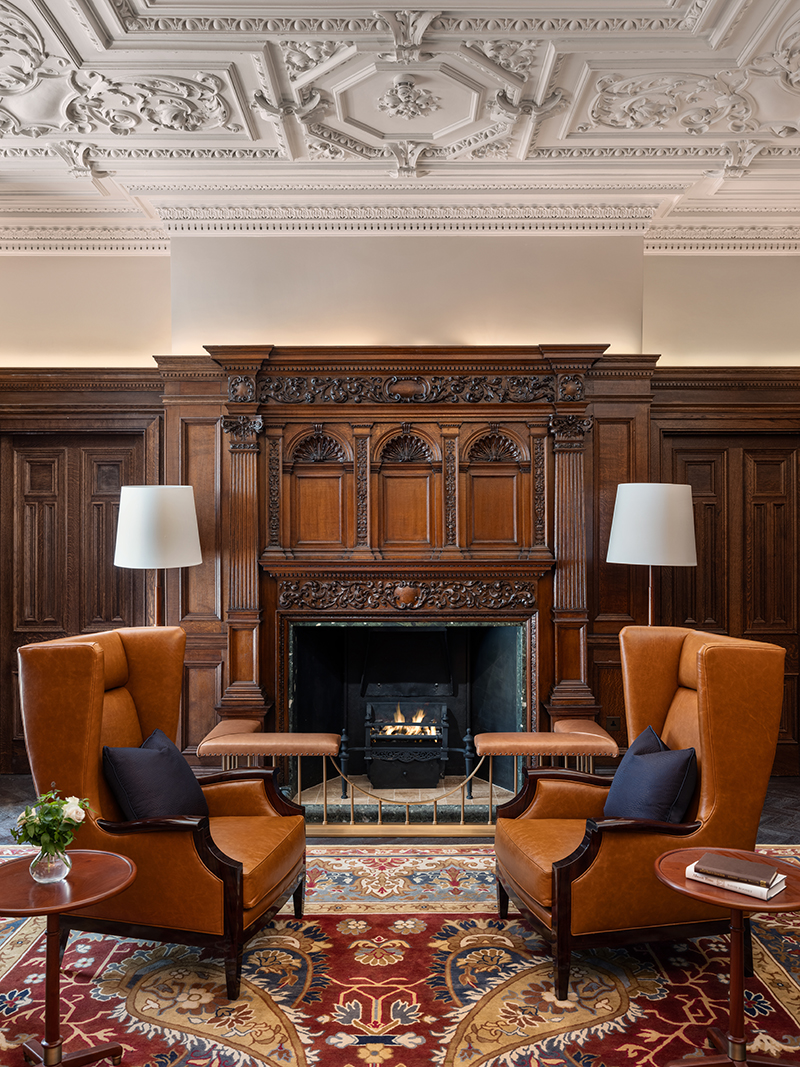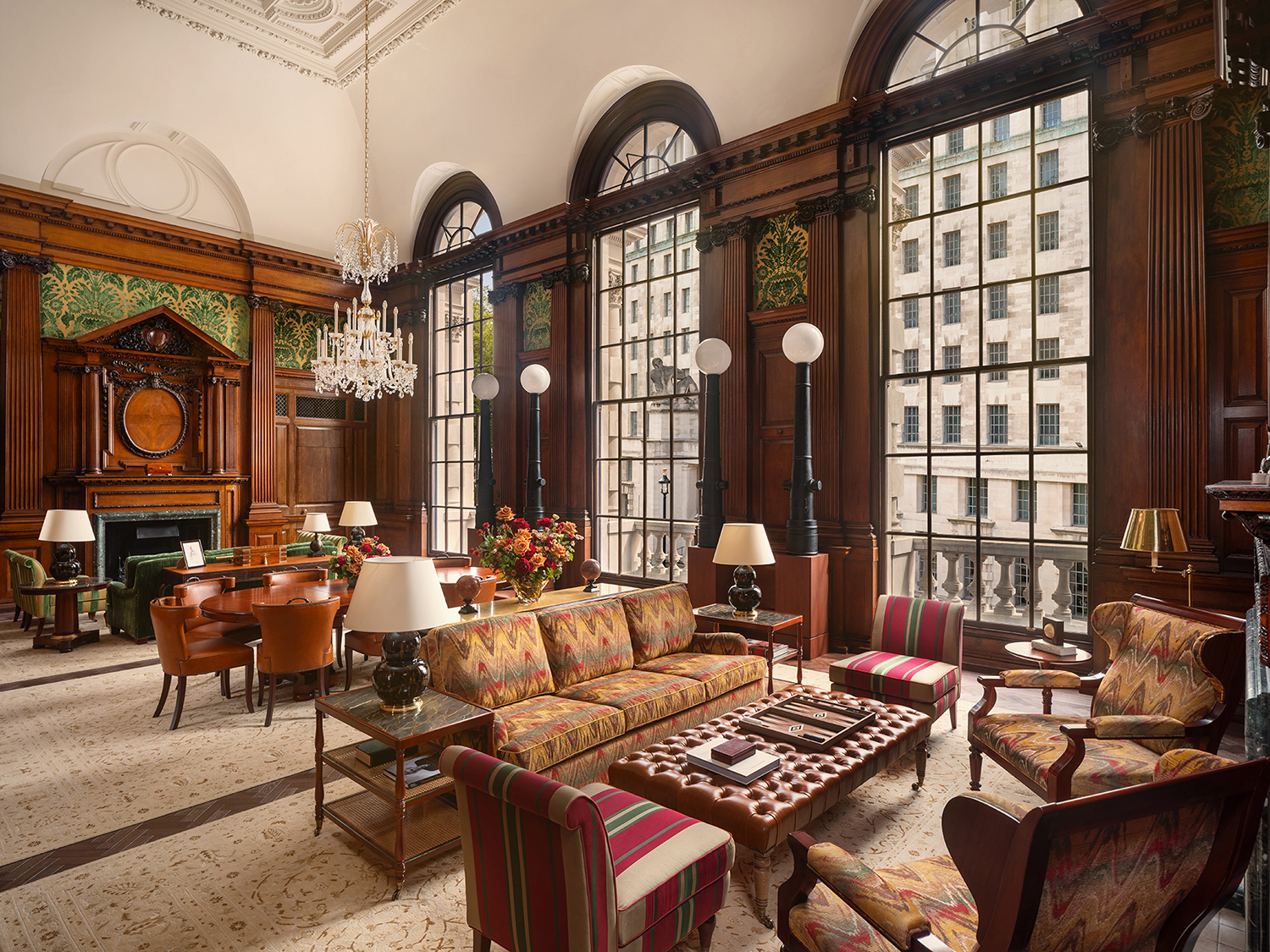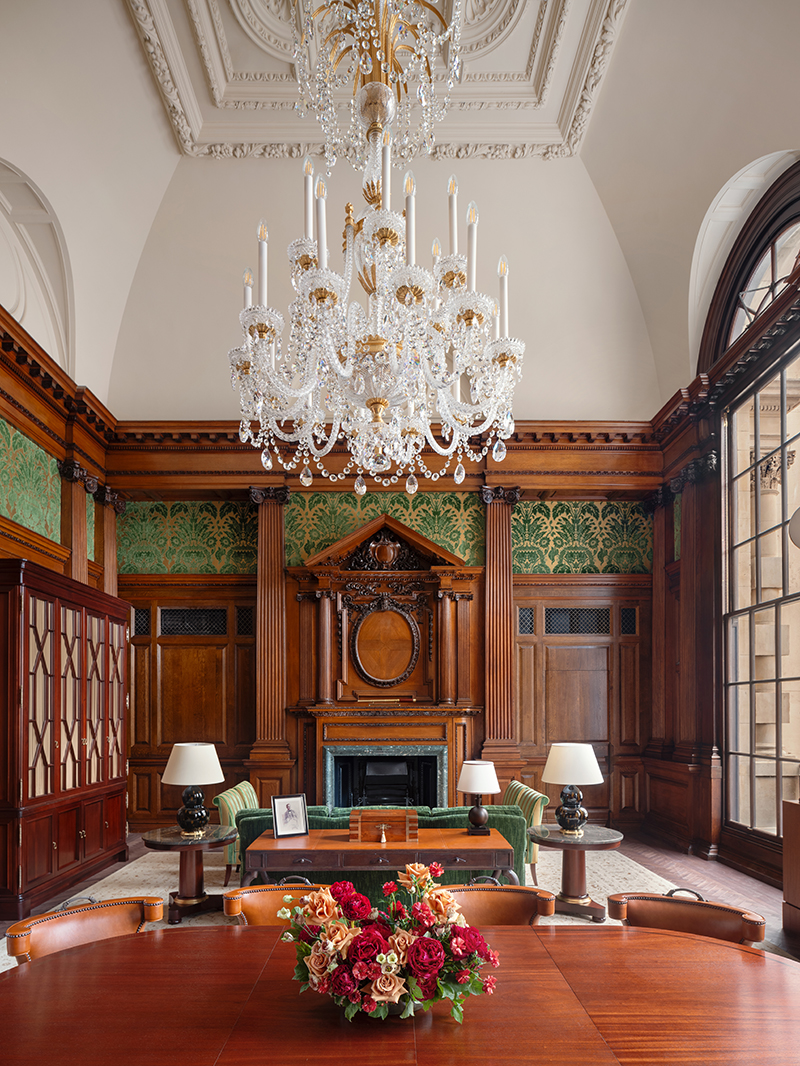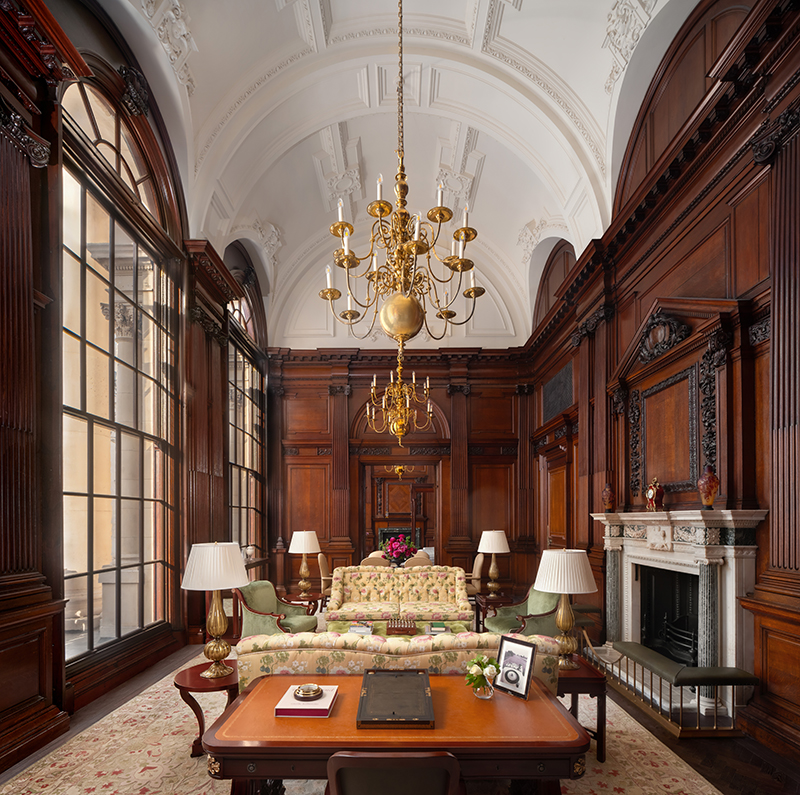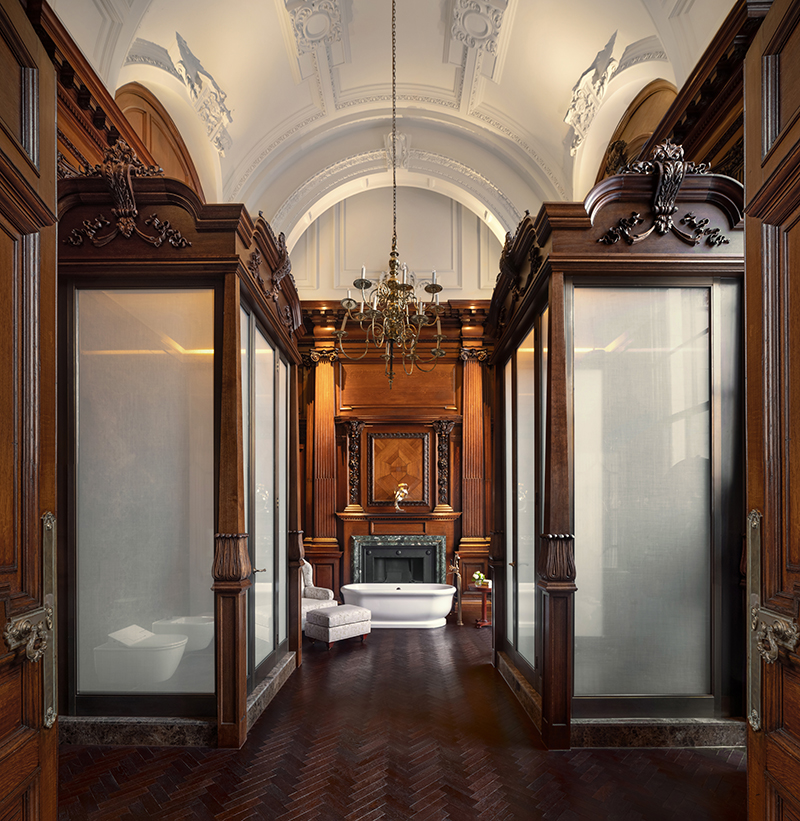 Next Post