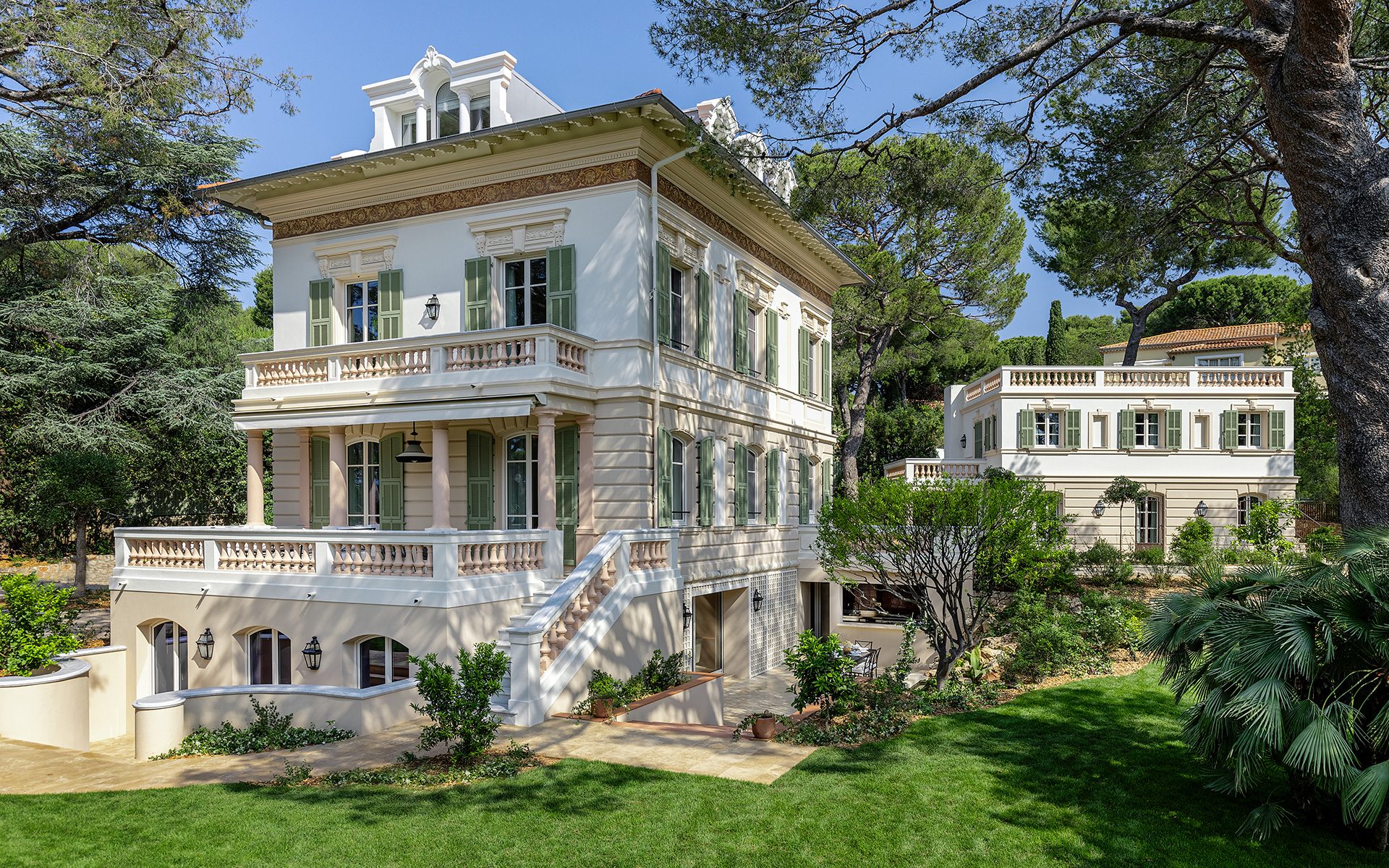 Hotel of the Week: A Storied French Riviera Resort Gets Refreshed Villas by Designer Sybille de Margerie
Explore the newly reimagined Villa Beauchamp and the Villa Clair Soleil at the famed Grand-Hôtel du Cap-Ferrat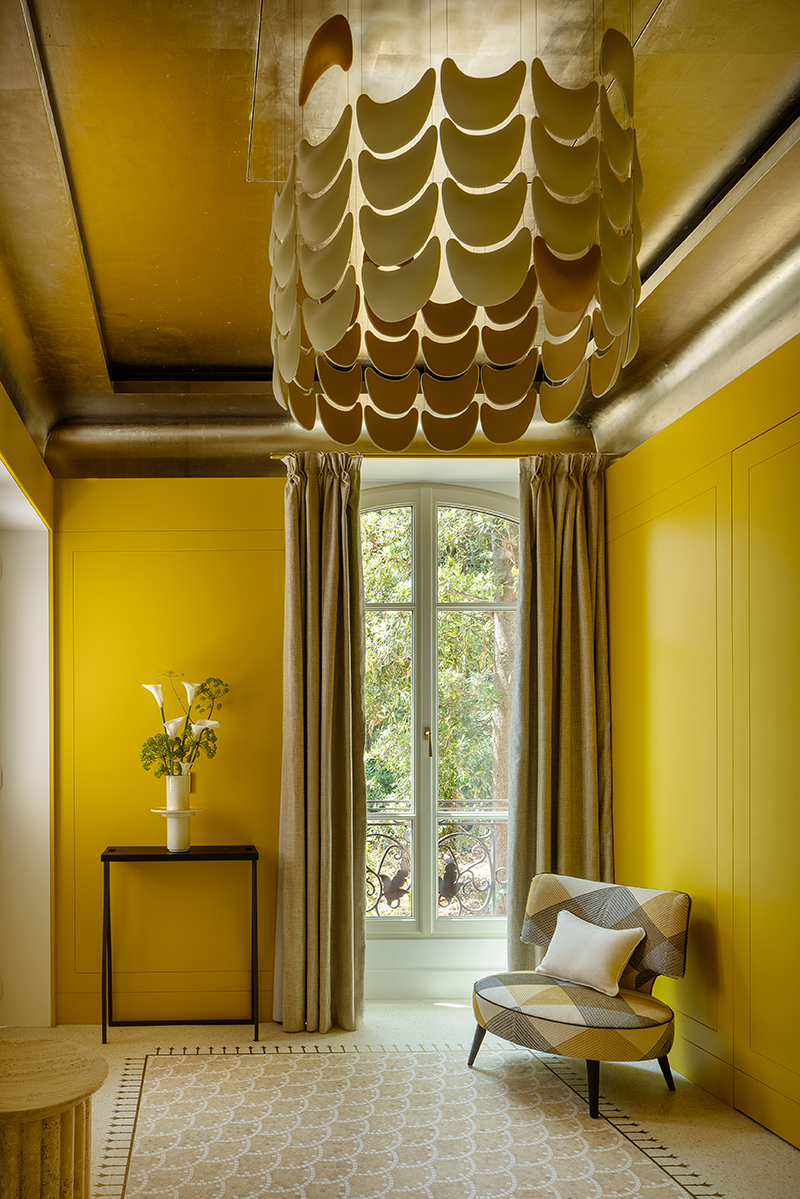 One of the most glamorous and well-recognized resorts on the French Riviera, the Grand-Hôtel du Cap-Ferrat, a Four Seasons hotel, looms large over the picturesque Mediterranean coastline, offering sweeping views to Monaco and Nice. Recently, two private villas have been refreshed, adding to the property's heavenly accommodations, which over the destination's century-long history have attracted such prominent guests as Elizabeth Taylor, Winston Churchill, and Aristotle Onassis.
Reimagined by Paris designer Sybille de Margerie, who has contributed to hospitality spaces at Cheval Blanc, Le Barthélemy Hotel & Spa, and the Mandarin Oriental, Paris, Villa Beauchamp and the Villa Clair Soleil meld the quiet luxury of the Côte d'Azur with modern aplomb ideal for contemporary travelers.
"The beauty of the Côte d'Azur and the history of the Grand-Hôtel inspired me to create discreetly luxurious contemporary interiors that are at once a departure from and in harmony with the classical architecture of the villas," de Margerie says in a statement.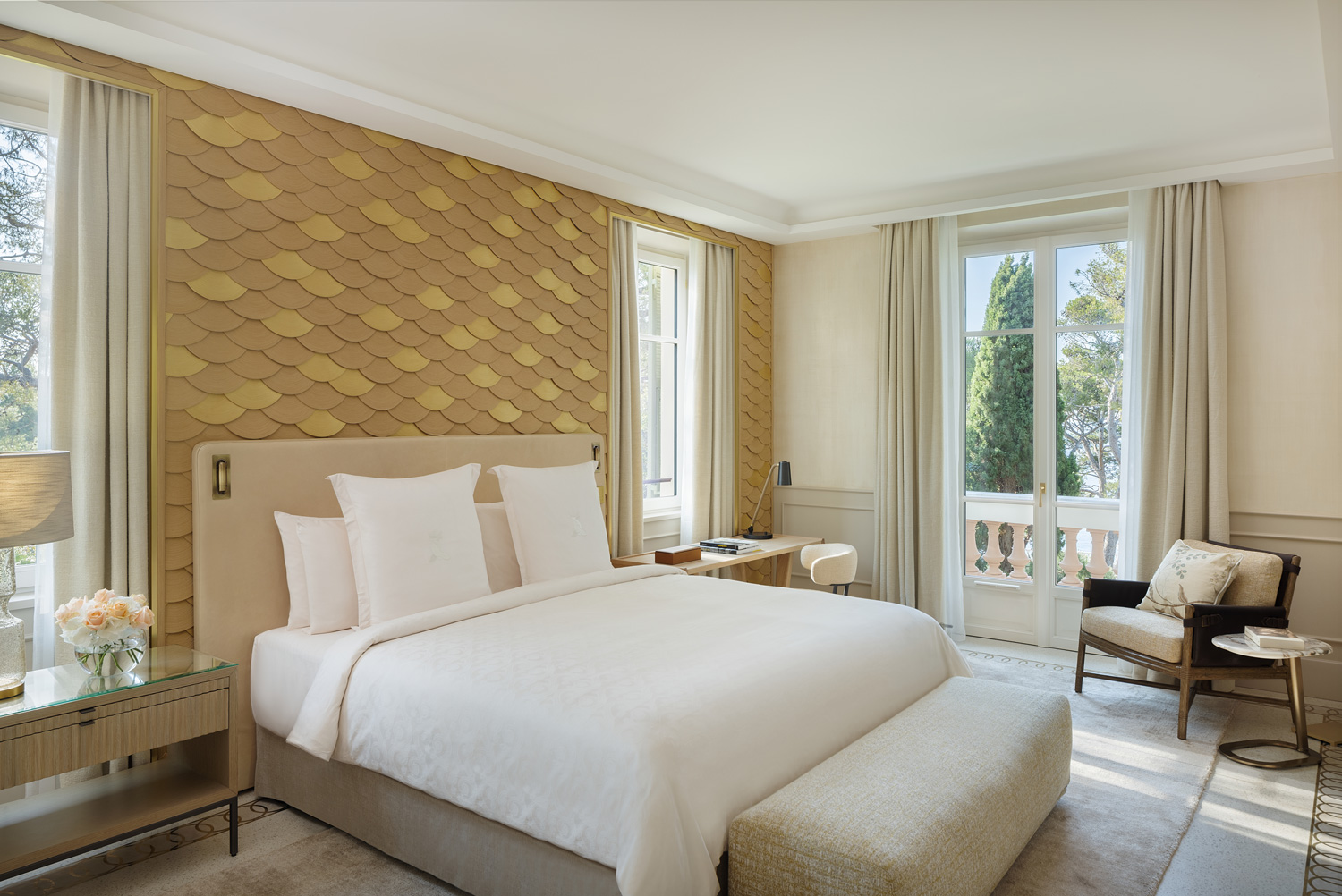 Villa Beauchamp channels the palette of the French Riviera with warm sunny yellows paired with sandy neutrals. Artful elements abound, including painter Claire Basler's commissioned fresco in the dining room that suggests the garden's dreamy canopy of umbrella pines. Artisan furniture and decorative details punctuate the breathtaking interior, such as ethereal curtains embroidered with mimosa flowers by Karine Drasik, an intricate rope marquetry wall accent by Véronique de Soultrait in the main bedroom, and a playful floor mosaic inspired by the art of Jean Cocteau in the main bath. In the private garden is a tranquil lap pool while the adjoining two-bedroom pavilion offers room for additional guests. Visitors also have access to a private media room, hammam, sauna, and spa.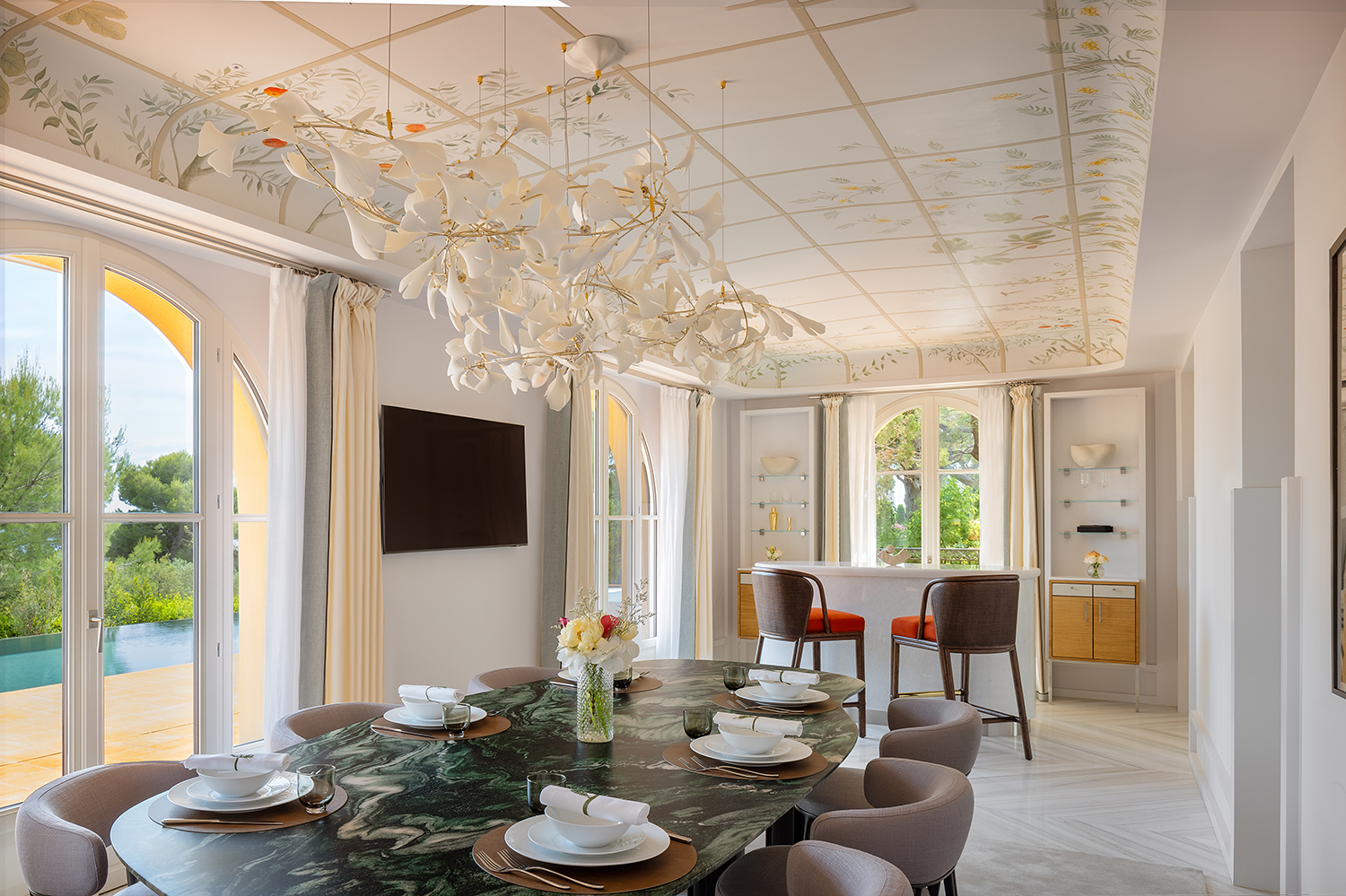 Meanwhile, Villa Clair Soleil exudes Provençal charm. Defined by its goldenrod exterior with grass-colored shutters and terracotta roof, the two-bedroom villa with sea views is designed to celebrate the garden setting. An exquisite chandelier of porcelain gingko leaves by Andreea Braescu dances over the dining table beneath a ceiling painted with flowering vines. A wistful abstract mural by artist Cécile Gauneau punctuates the main bedroom.
These secluded sanctuaries make a welcome setting for a restful retreat or provide an elevated home base for exploring the rest of the bucolic property, situated on 17 acres, sculpted by landscape designer Jean Mus. Guests are welcome to luxuriate in the Grand-Hôtel du Cap-Ferrat Le Spa, soak up the sun at the Club Dauphin Pool and waterside cabanas, or sample mouthwatering cuisine by Michelin-starred chef Yoric Tièche.
See more photos below.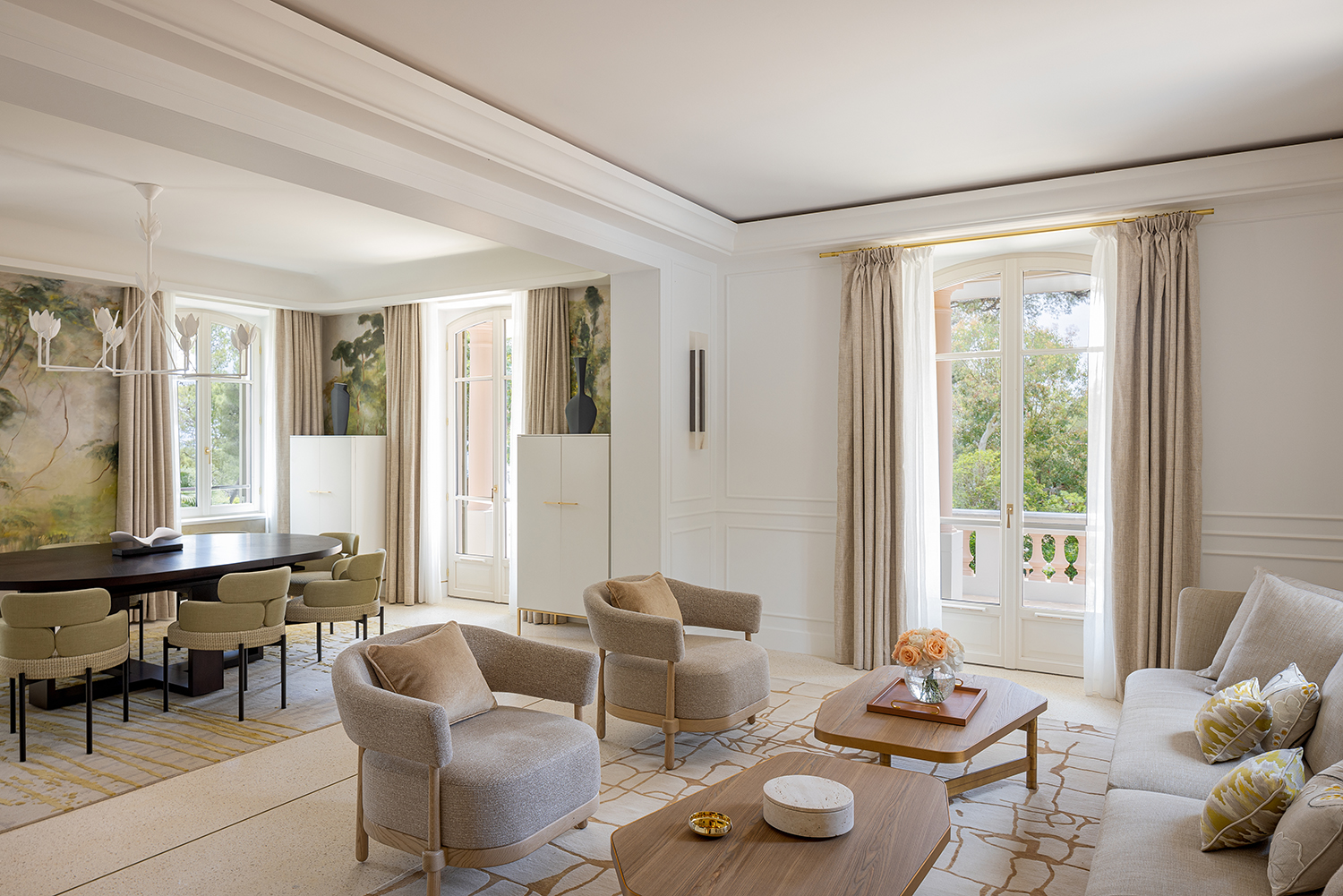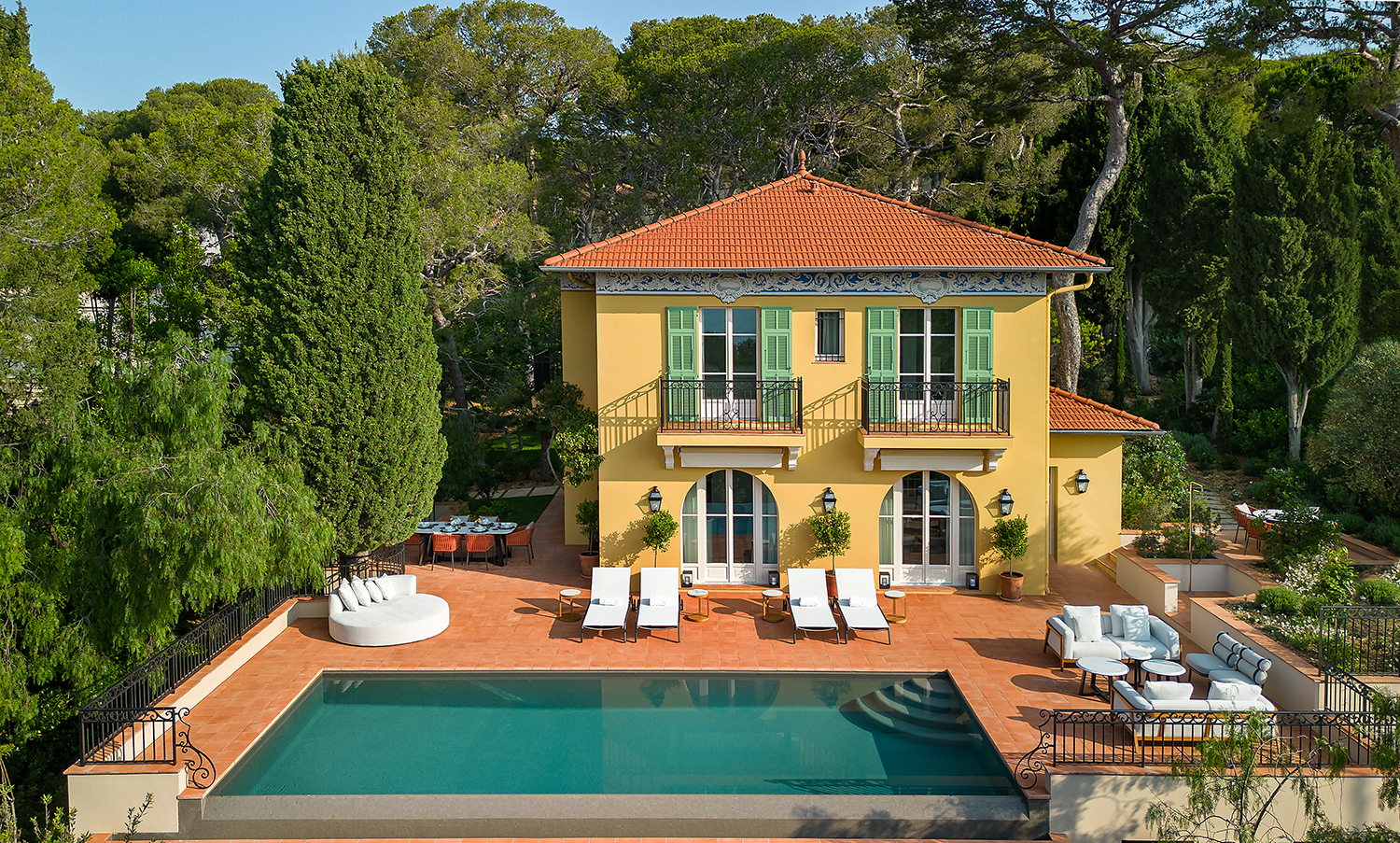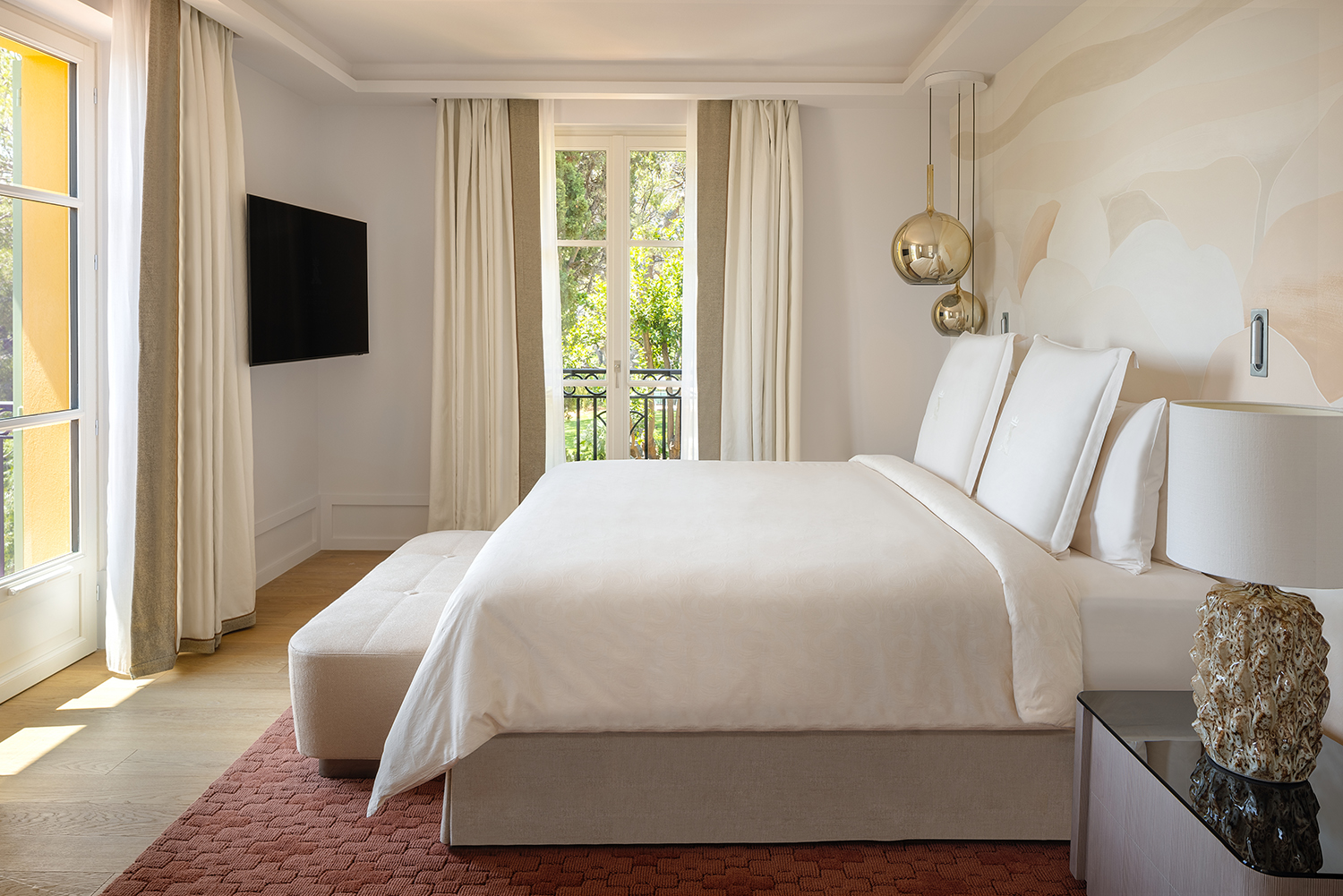 Next Post