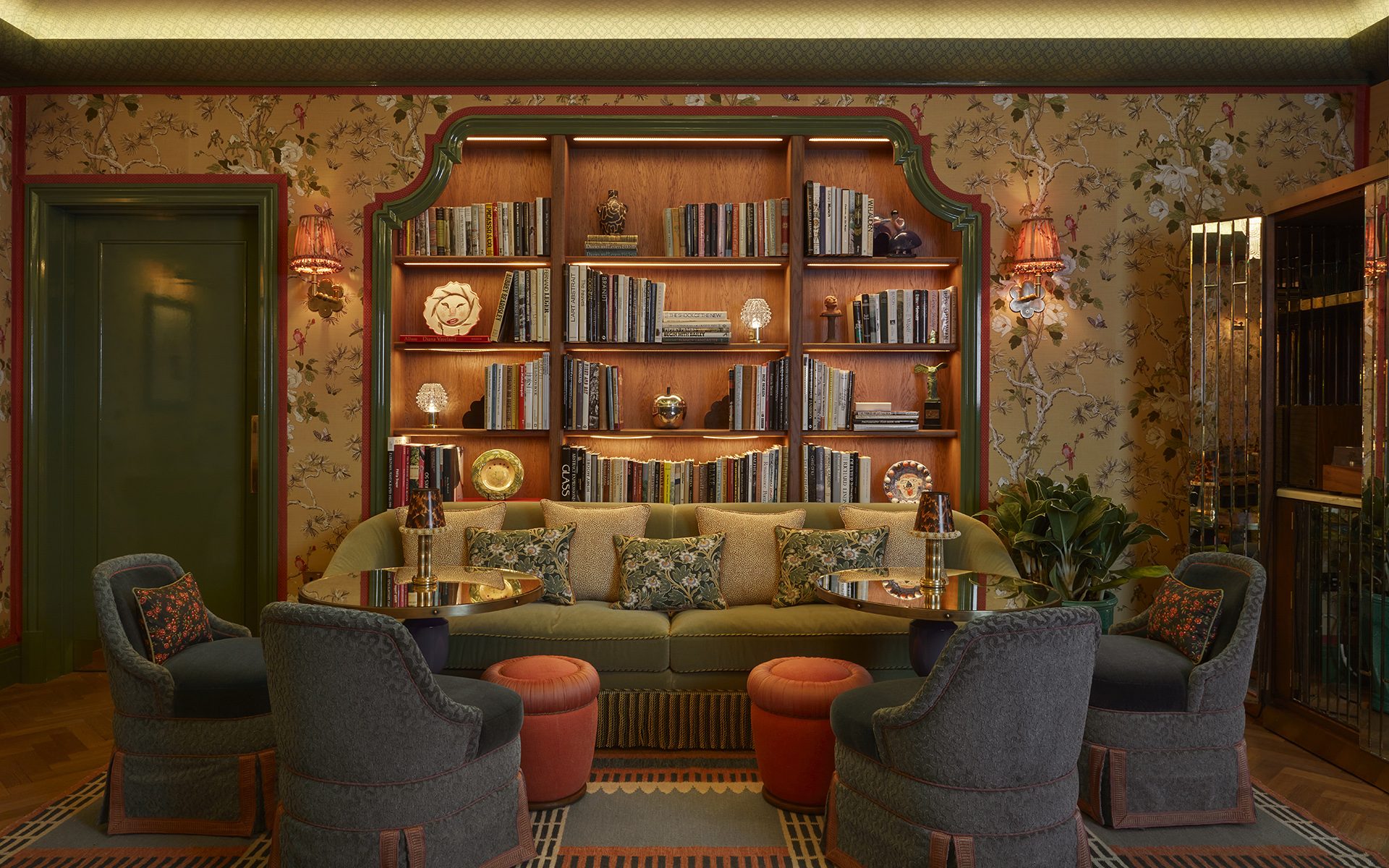 Hotel of the Week: London Gets a Dreamy New Boutique Property by Martin Brudnizki
The Broadwick Soho channels the neighborhood's spirited energy with artworks by Francis Bacon, Bridget Riley, and Andy Warhol
If any art-minded traveler ever had dreams of traipsing Mary Poppins-style through a work by a Bloomsbury Group artist, a new property in London can potentially make that fantasy come true. Open this month, the Broadwick Soho is awash in the rich, earthy colors of painter Roger Fry's most notable canvases and the layers upon layers of pattern and print seen in Vanessa Bell and Duncan Grant's famed Sussex residence, Charleston.
Situated in the city's vibrant West End, the 57-key boutique property features interiors by Martin Brudnizki, a Galerie Creative Mind, jewel-like restaurants and bars, and a spirited collection of artworks.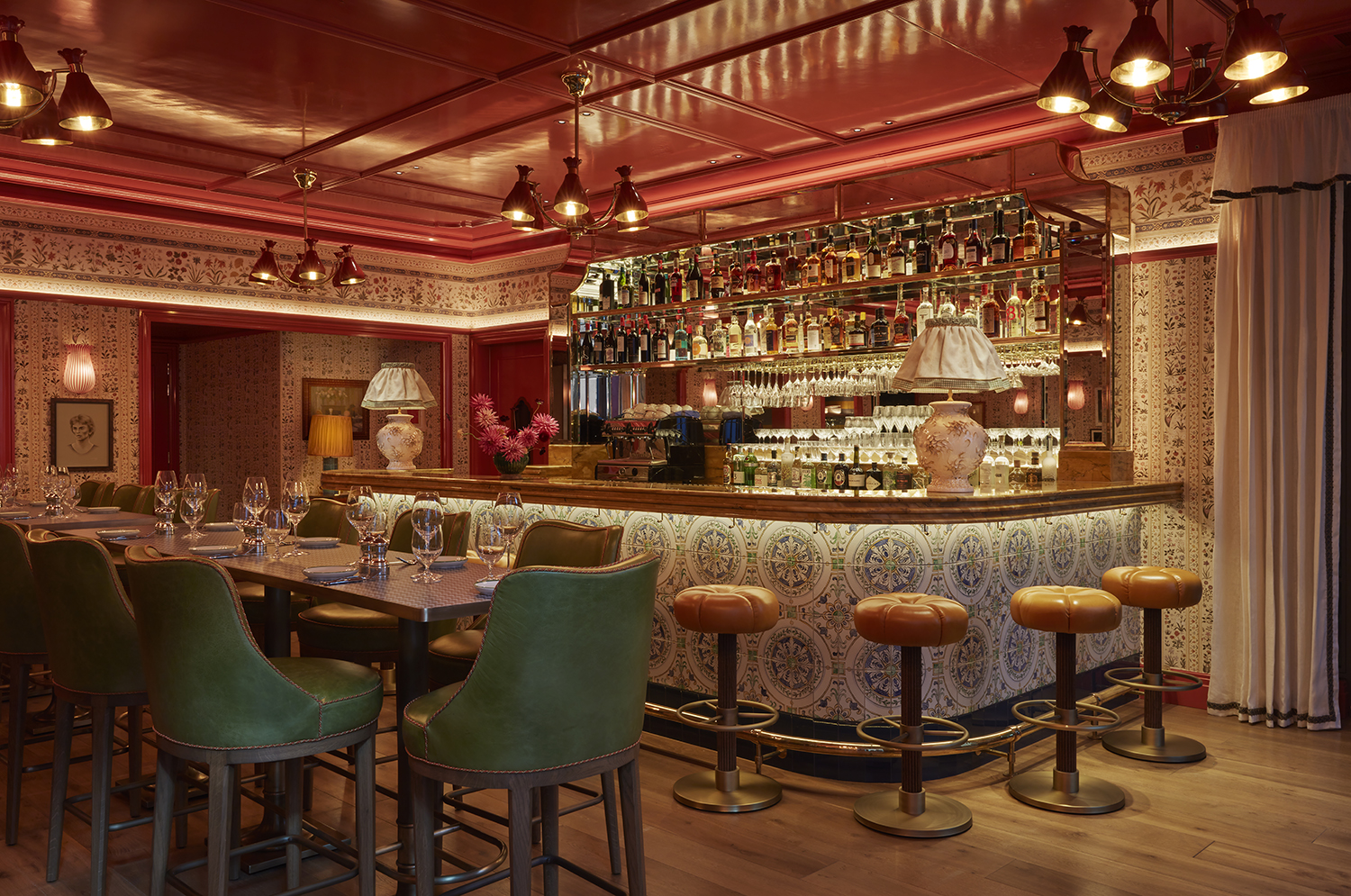 Overseen by a group of friends with deep ties to the hospitality industry, Broadwick Soho is owned by Noel Hayden, who grew up inside his parents' Bournemouth, U.K., hotel, Mon Ami, which closed in 1988. This new getaway pays homage to Hayden's vibrant youth with dining destination Dear Jackie, which is named for his mother, and Bar Jackie, which celebrates Jackies across the eras.
Restaurant Dear Jackie boasts a robust menu of bistro fare—such as pappardelle with braised rabbit or grilled veal chops with lemon, capers, and sage—wrapped in an envelope of dolce vita exuberance. Here, red silk walls glow under romanic Murano lighting, while channel tufted booths offer a cozy, secluded spot for lingering over late-night meals. The more casual Bar Jackie, decorated with a gallery wall of family photos, serves breakfast and small plates all day, then transforms into a sexy cocktail lounge by night, offering drinks and dessert into the wee hours.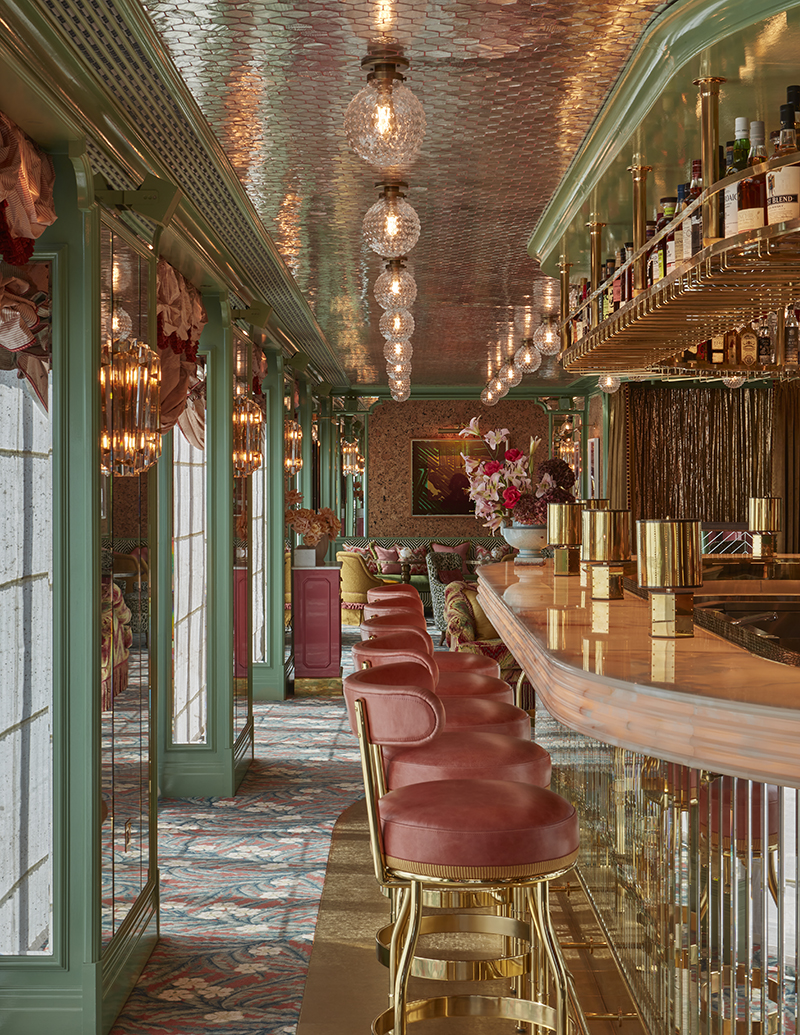 Furthering the convivial atmosphere at the hotel is the decadent rooftop lounge, Flute, which nods to a famed 19th-century flutemaker who once inhabited Broadwick Street in Soho. From here, guests can take in panoramic views of the London skyline; however, the shimmering interior is equally captivating, with its onyx-topped bar, mirrored ceilings, animal print fabrics, and palm-front floor covering. It's Brudnizki at his best.
Naturally, Broadwick Soho has carved out quiet corners as well, particularly in the aptly named lounge, The Nook, where sultry slipper chairs surround mirrored cocktail tables situated around a graceful fireplace. Library shelves display a selection of available volumes, while a nearby record store curated a collection of vinyl albums.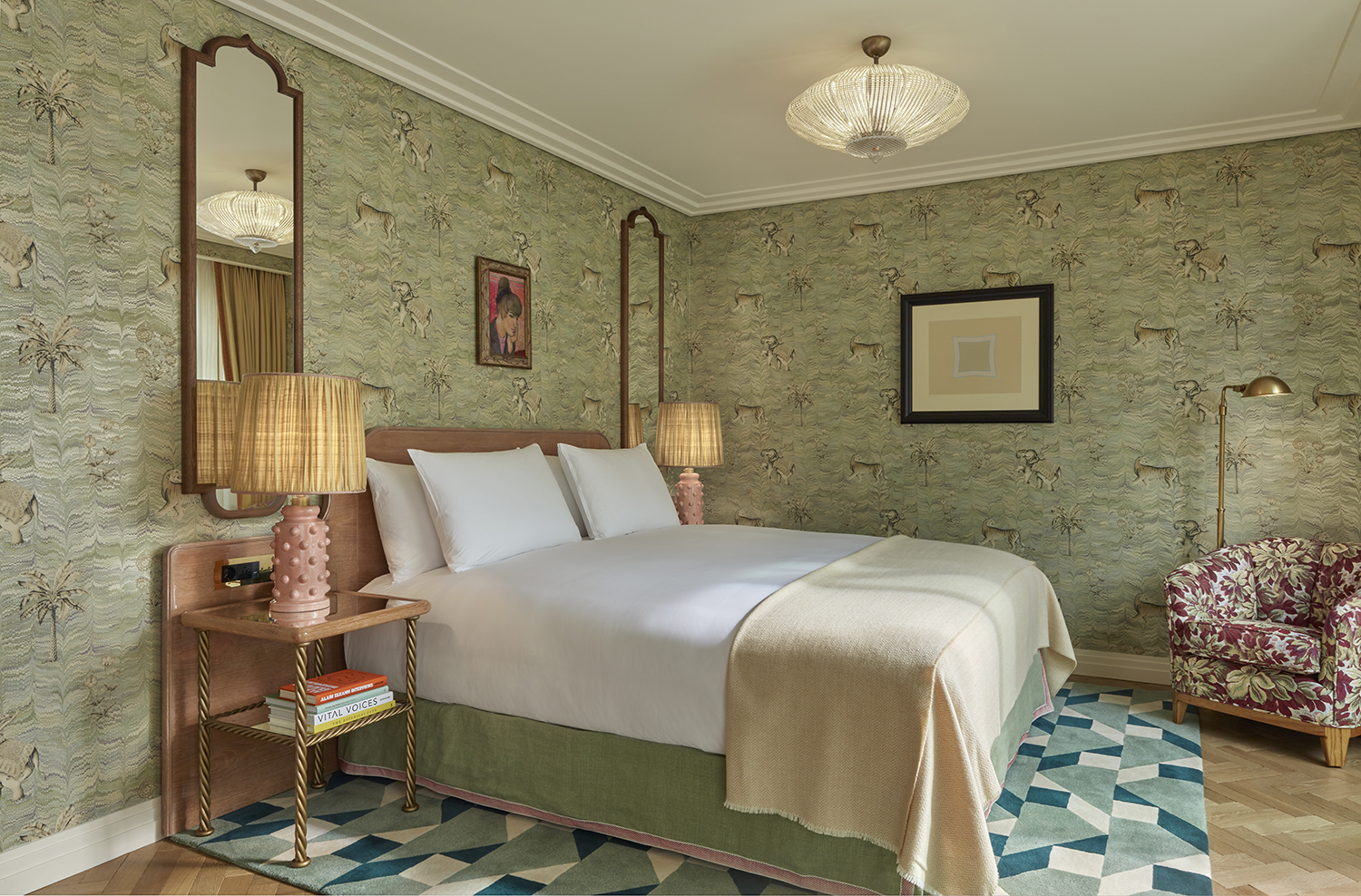 Inside the hotel's 57 rooms and suites, Brudnizki crafted elegant environs with whimsical details. Expressive wallpapers in a muted palette disguise exotic animals, including the brand mascot, an elephant, which is also reflected in a sculptural en-suite bar. Case goods sport Art Deco details, while bespoke furnishings and lighting feature tactile finishes and elegant forms.
Throughout the public areas, a thoughtful curation of art, including works by Francis Bacon, Bridget Riley, Andy Warhol, William Turnbull, Faye Wei Wei, Casey Moore, and more add to the vibrant atmosphere. So while the Broadwick Soho is sited right in the heart of one of London's most exciting neighborhoods, there's plenty of reasons to just stay in.
See more images below.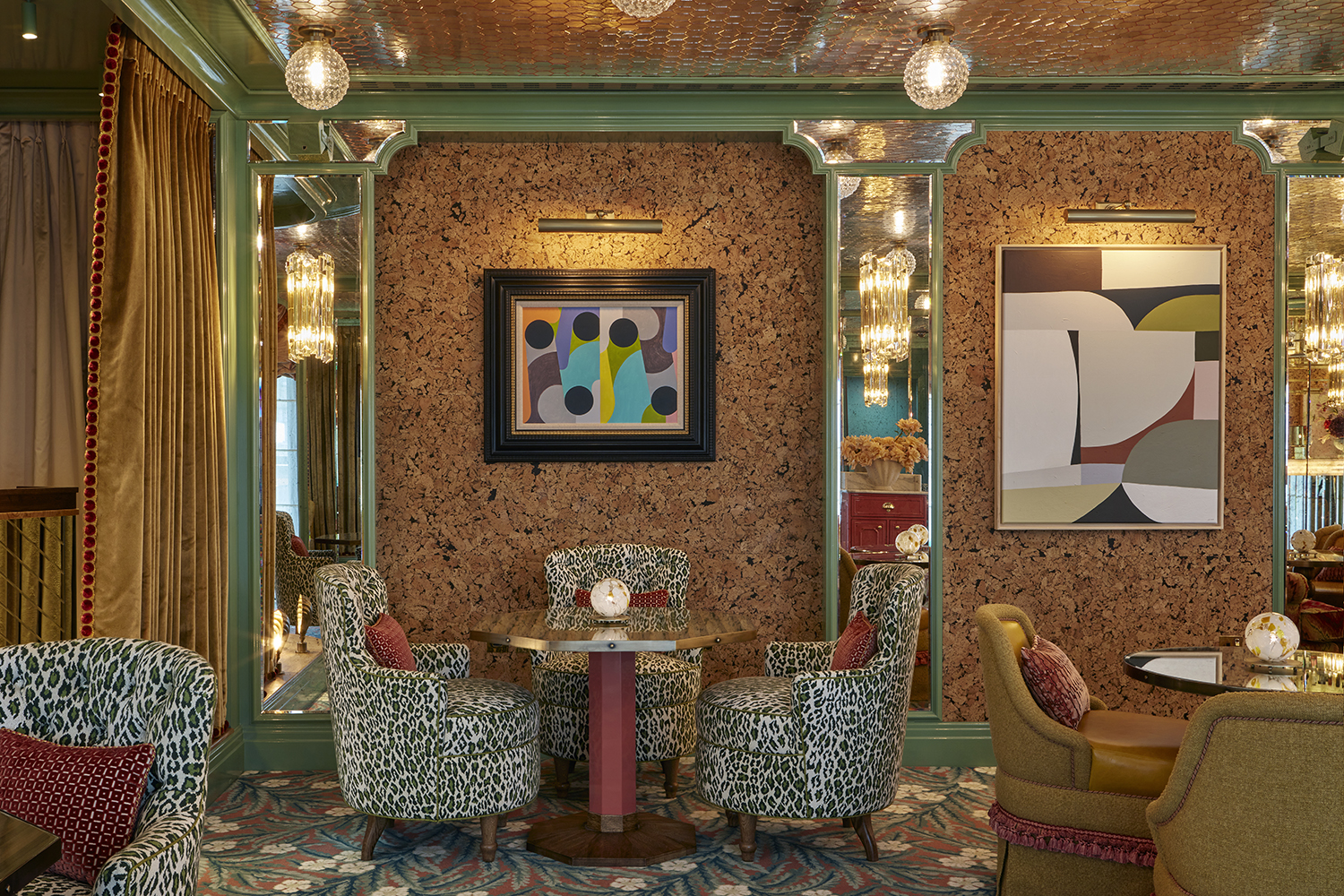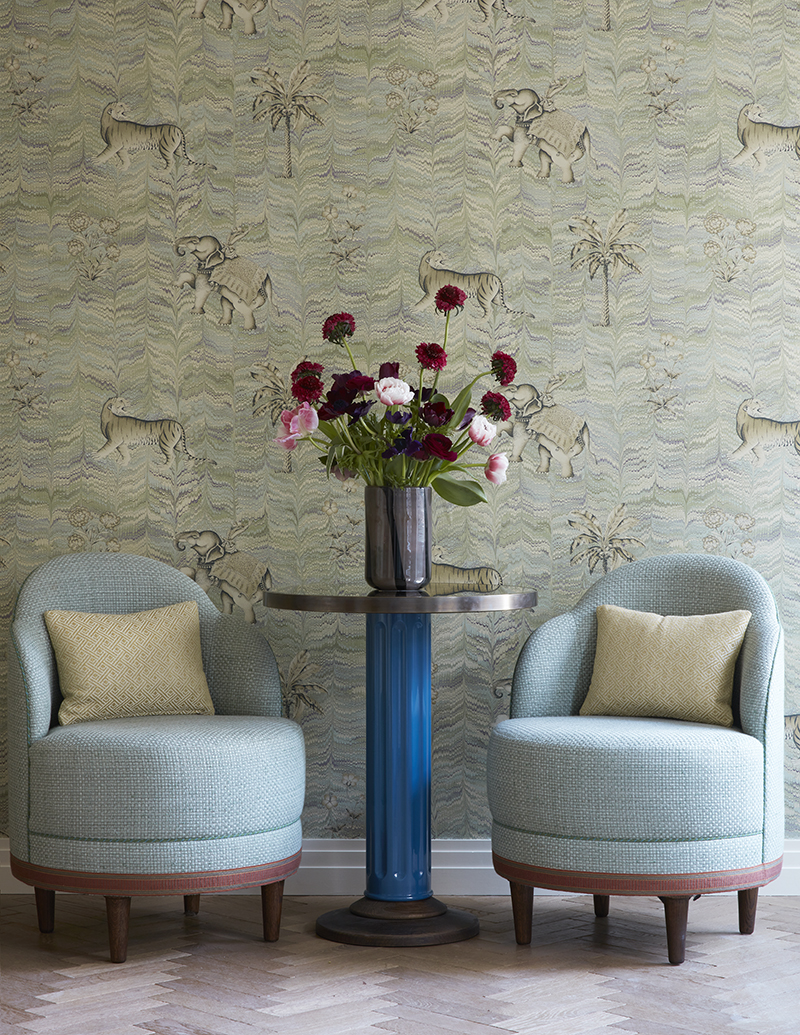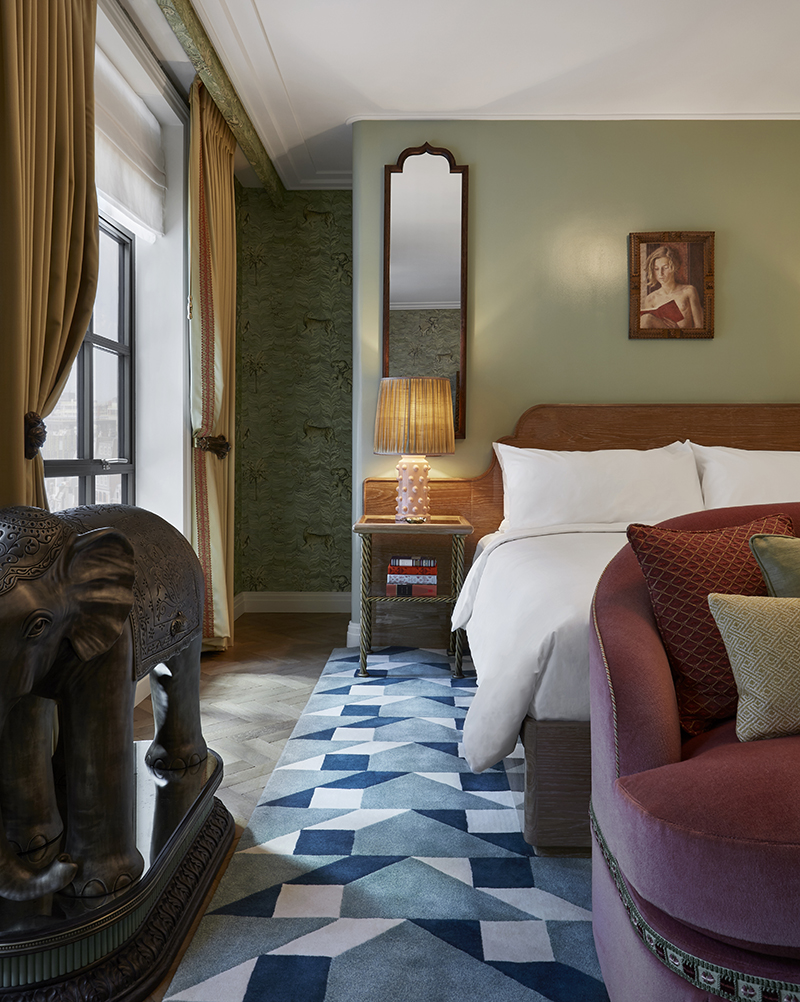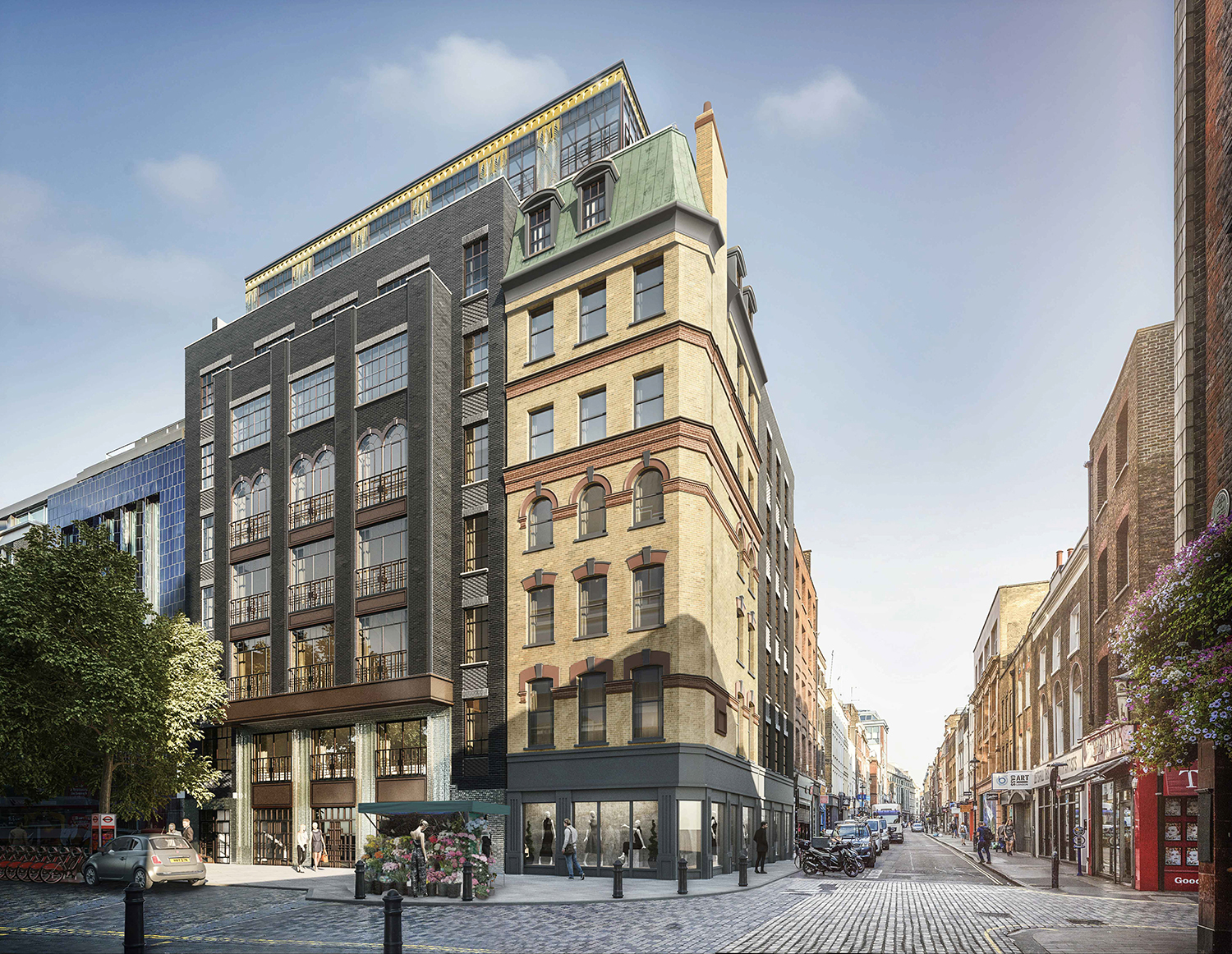 Next Post