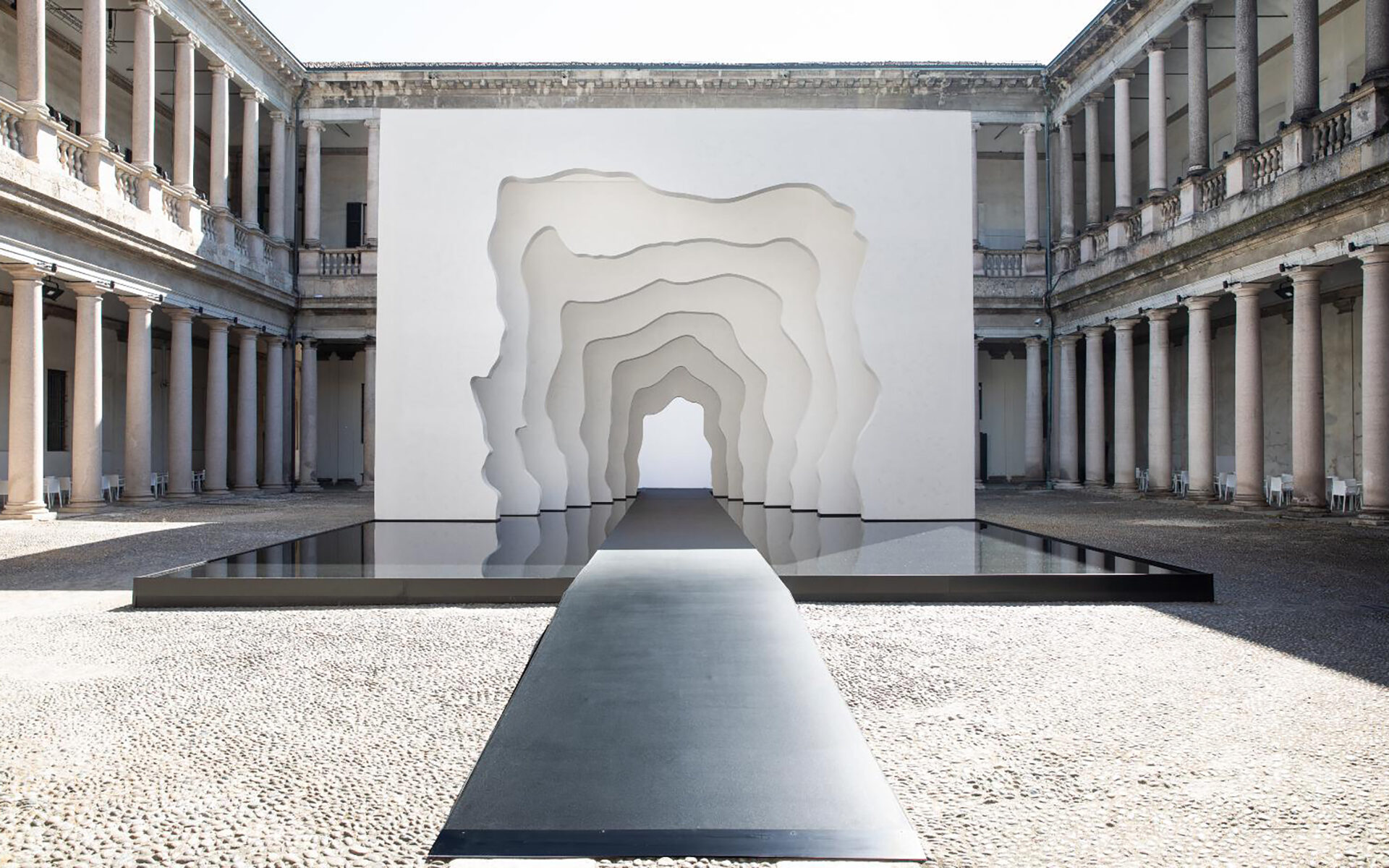 See Highlights From Milan Design Week 2022
Check out these must-see installations and pop-ups from Daniel Arsham, Buccellati, Louis Vuitton, and more
Billed as the world's most influential design fair, the annual Salone del Mobile ushers in a weeklong extravaganza that attracts thousands of art, design, and fashion lovers to Milan every June. With the cancellation of 2020's edition and last year's festival moved from its original date to September, this year's Milan Design Week is bringing with it a hopeful (if not premature) return to normalcy. While the fair itself takes place from June 7 to 12 outside the center of the city, top fashion and design houses throughout Milan have pulled out all of the stops to wow the influx of visitors—with exciting product launches, gorgeous installations, and stunning works of art filling an array of public and private spaces. See below for highlights from around the city.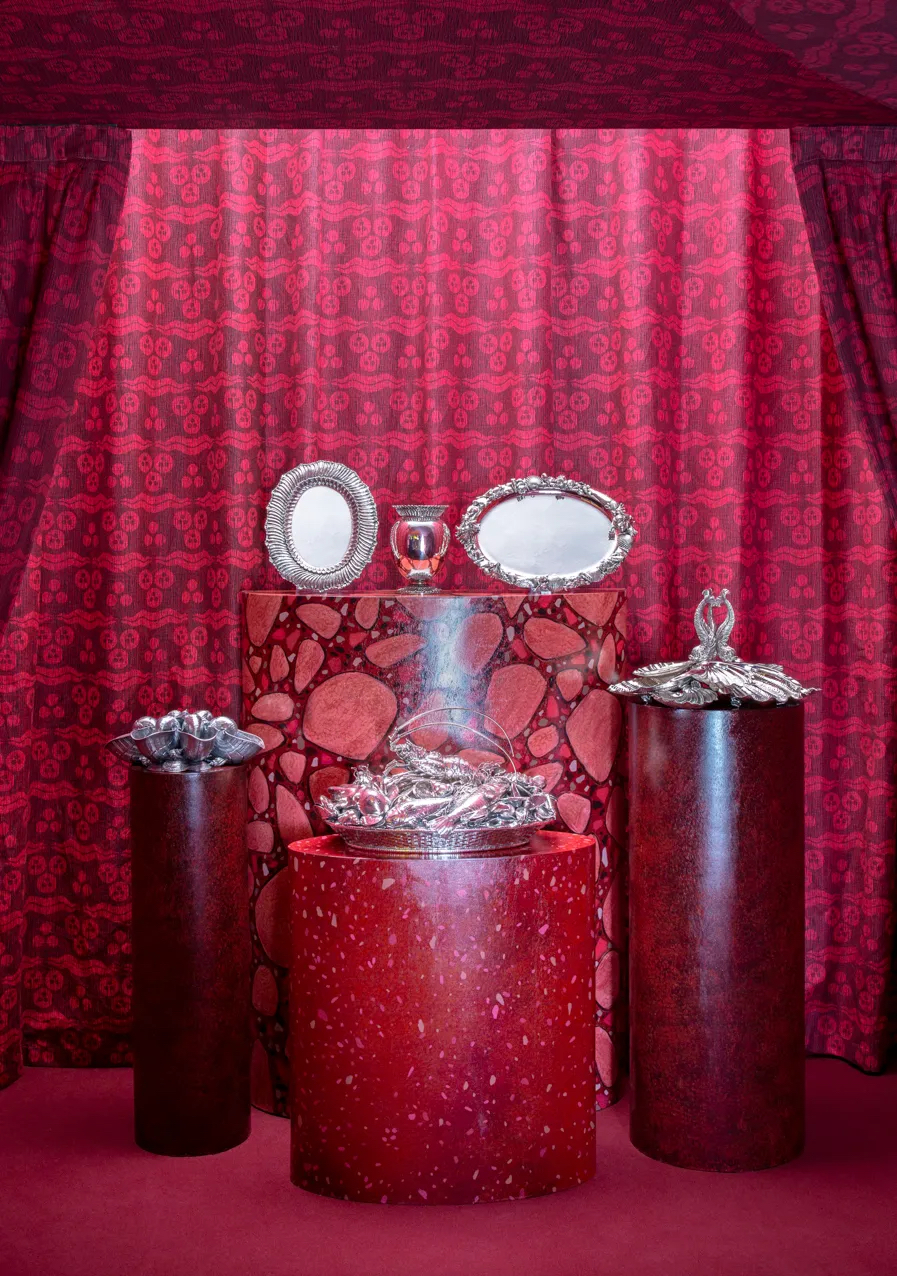 1. Buccellati
For this year's Milan Design Week, storied jewelry house Buccellati has transformed its stunning Piero Portaluppi–designed palace with the exhibition "Galateo–A Journey Into Conviviality," curated by Federica Sala. Throughout the landmark are spellbinding installations by Dimore, Ashley Hicks, Chahan Minassian, and Patricia Urquiola that reinterpret Buccellati's dazzling assortment of silverware collections as well as its latest porcelain line, which was made in collaboration with Ginori 1735. Additionally, Stefano Boeri Interiors (known for its iconic Bosco Verticale towers) outfitted the exhibition space and the fifth-floor terrace with mirrors as a way to connect visitors to the surrounding cityscape.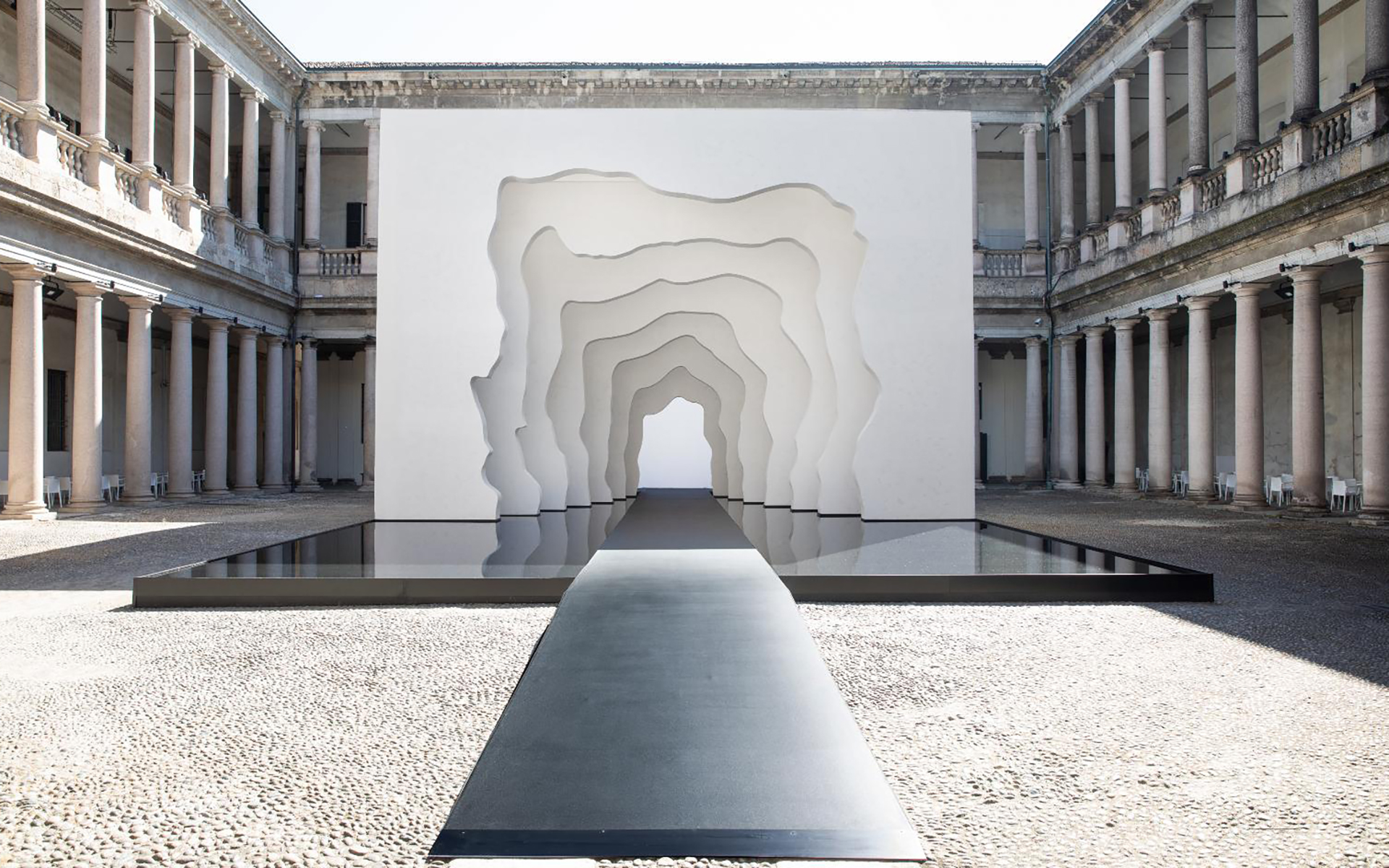 2. Kohler x Daniel Arsham
After collaborating on a sculptural 3D-printed sink just a few months ago for Design Miami/, kitchen and bath brand Kohler and artist Daniel Arsham (one of Galerie's 2020 Creative Minds) teamed up for a site-specific installation, dubbed Divided Layers, at the Palazzo del Senato. The immersive artwork features a catwalk placed atop a pool of water and surrounded by a succession of jagged panels, whose placement is meant to echo the rhythm of the palazzo's columns. Arsham likens the experience of walking through the portal to journeying through the layers of his Kohler sink.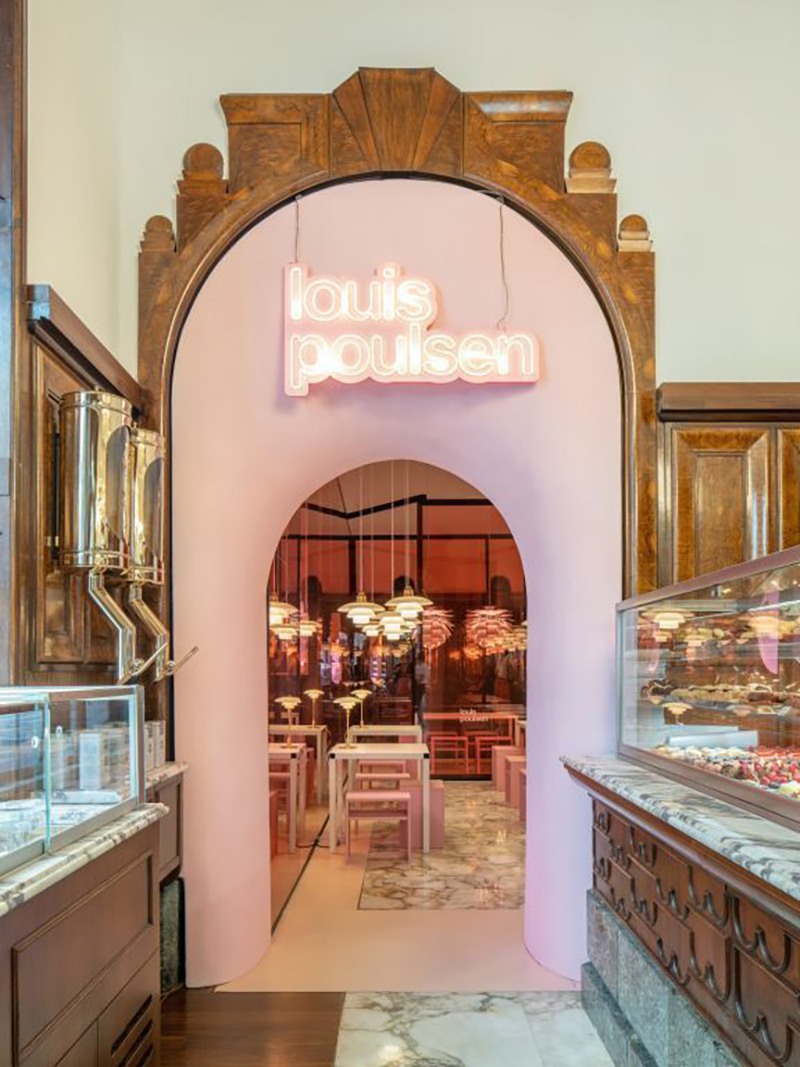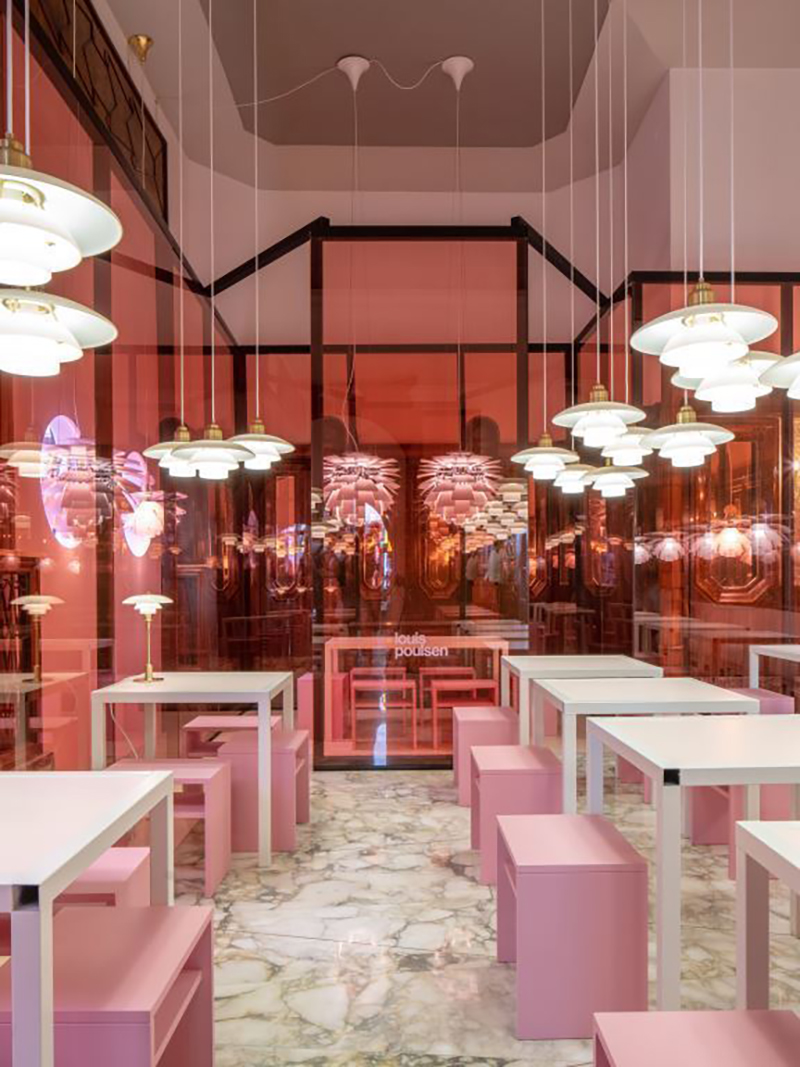 3. Louis Poulsen
To mark the debut of its PH Pale Role collection, which puts a modern twist on Poul Henningsen's iconic creations, Danish lighting brand Louis Poulsen has taken over a space within the traditional Taveggia café and pasticceria in Milan. Once inside, visitors will enjoy not just the best cappuccino they've ever had but immersive themselves in a powder-pink wonderland that features the collection's PH 2/1 Pale Rose Brass Table lamp and PH 3½-3 Pale Rose Brass Suspension pendants, as well as the adorably chic PH Artichoke and PH Septima pendants crafted in the elegant pale rose hue. Designed in collaboration with Italian design firm Locatelli Partners, the concept of the installation was "to transform reality with shades of pink, in a contemporary way, respecting nature and the qualities of the Louis Poulsen brand," said Massimiliano Locatelli, architect and co-founder of Locatelli Partners.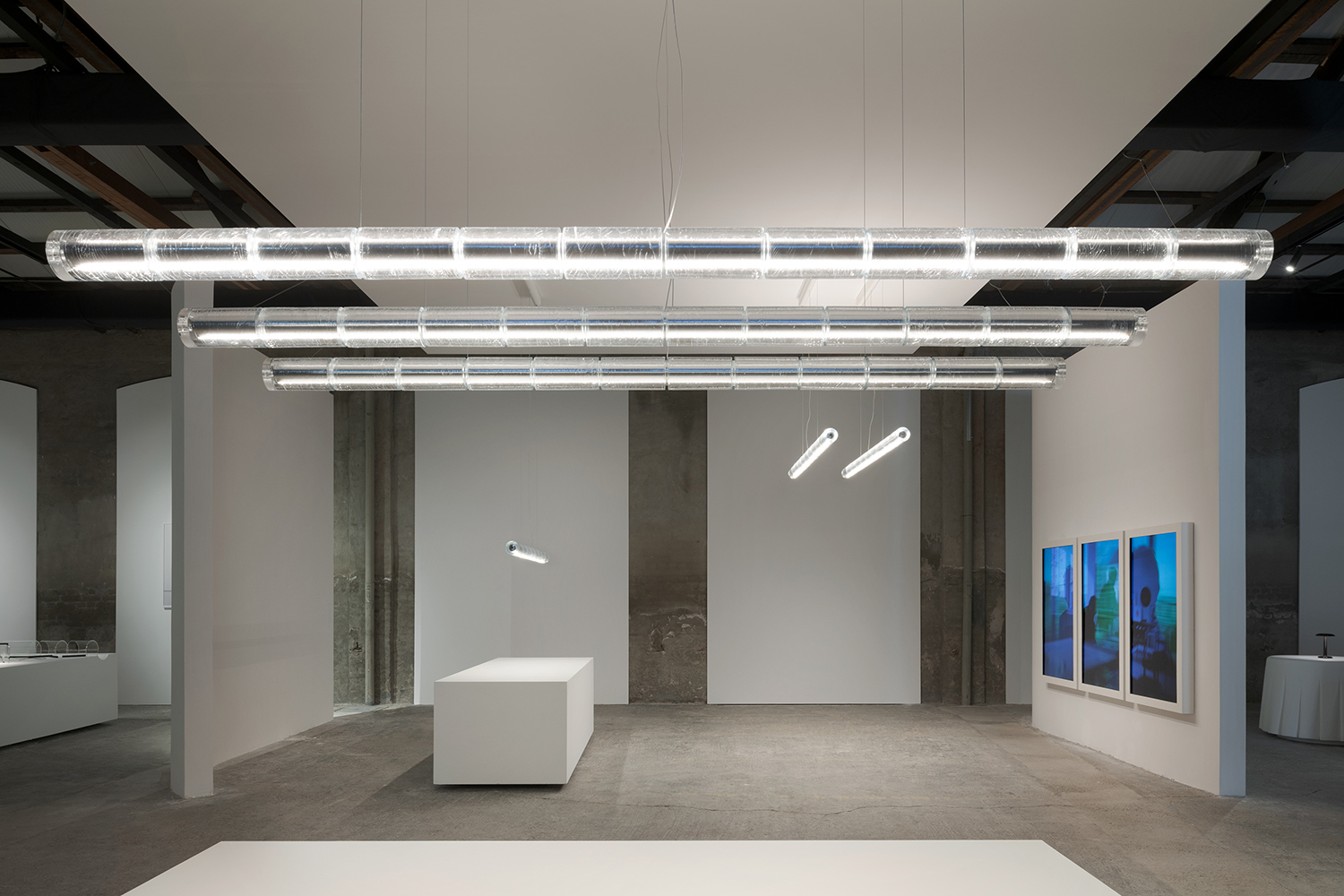 4. FLOS
To celebrate its 60th anniversary, lighting brand FLOS is showcasing its vision for the future at a 65,000-square-foot historic warehouse that has been turned into a multi-experiential hub through June 24. Named Flos Orobia 15, the revamped building features the exhibition "See The Stars Again" that features new pieces by Patricia Urquiola, Michael Anastassiades, and Konstantin Grcic—not to mention a striking horizontal creation by brothers Ronan and Erwan Bouroullec. "Perfection is boring," says Ronan of the tactile piece, which features hand-poured glass columns that are strung together on an aluminum rod affixed with an LED strip. "I like that there's life inside." The hub will also feature a series of panels and workshops, as well as a pop-up café and al fresco restaurant in collaboration with WE ARE ONA.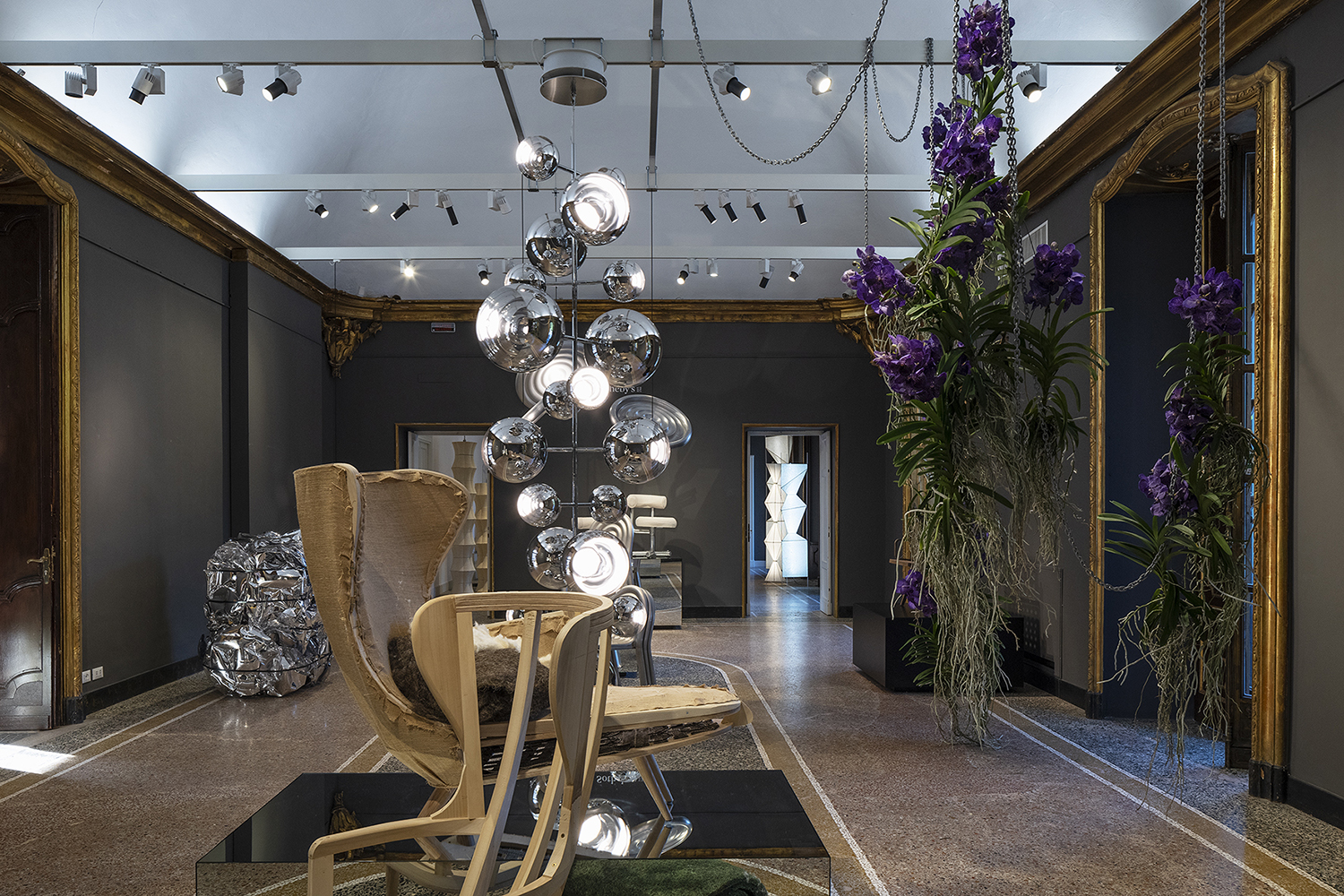 5. Tom Dixon
Award-winning British designer Tom Dixon is commemorating the 20th anniversary of his brand with a special show at the neoclassical Palazzo Serbelloni, home to Sotheby's galleries and office. Appropriately dubbed "TWENTY," the exhibition includes modified, upgraded, and rethought editions of the firm's most popular design pieces—among them a modernized WINGBACK chair, a monumental BEAT chandelier, and a futuristic MELT lamp with dichroic filter.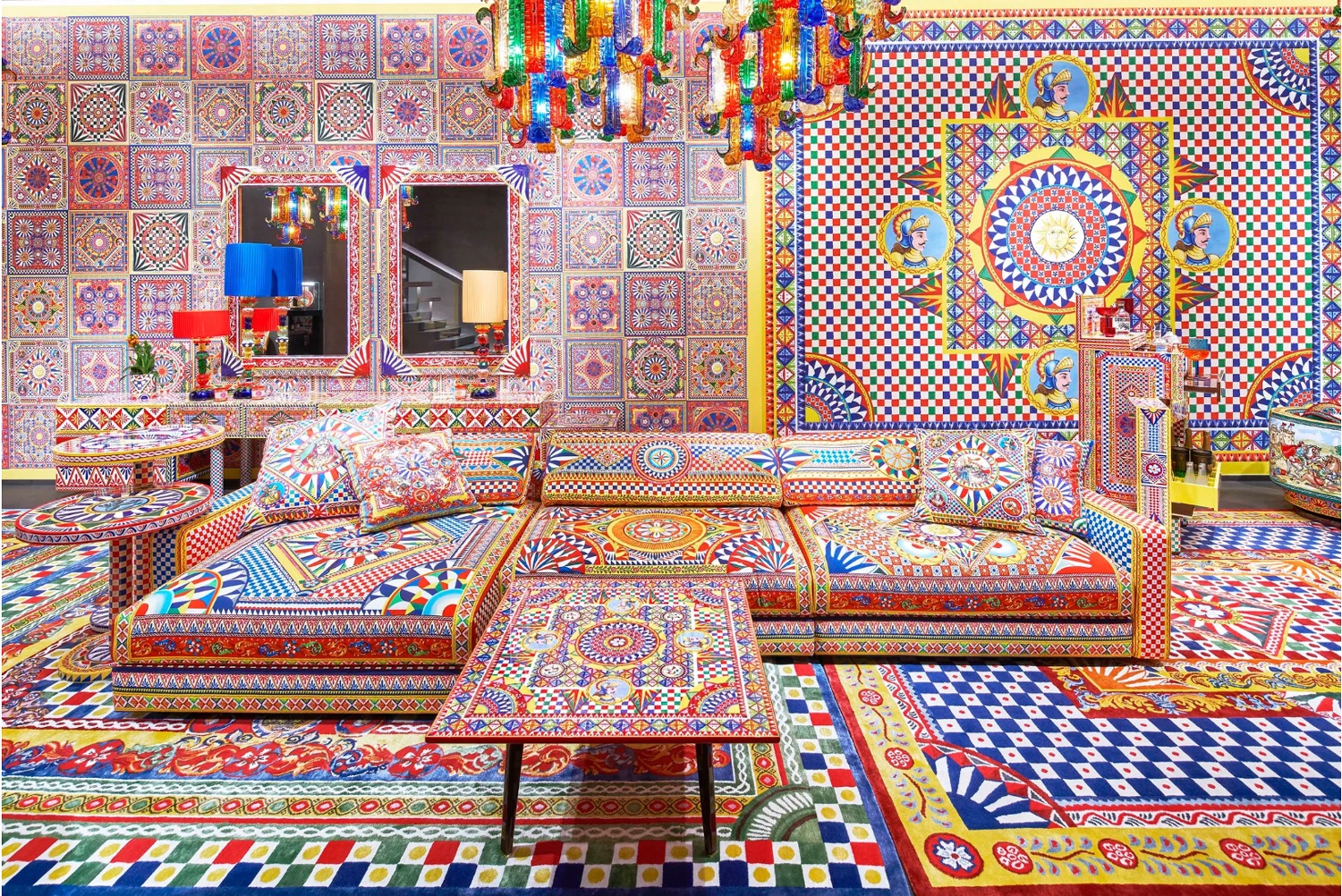 6. Dolce & Gabbana
Famed Italian fashion house Dolce & Gabbana recently launched a pair of pattern-filled stores in Milan, both dedicated to its super chic decor collections. One boutique features an array of home accents such as textiles, candles, and ceramics, while the other showcases statement pieces in larger sizes, like bespoke sofas and cocktail tables. The trippy dreamlands are must-stop shops for any fashion lover.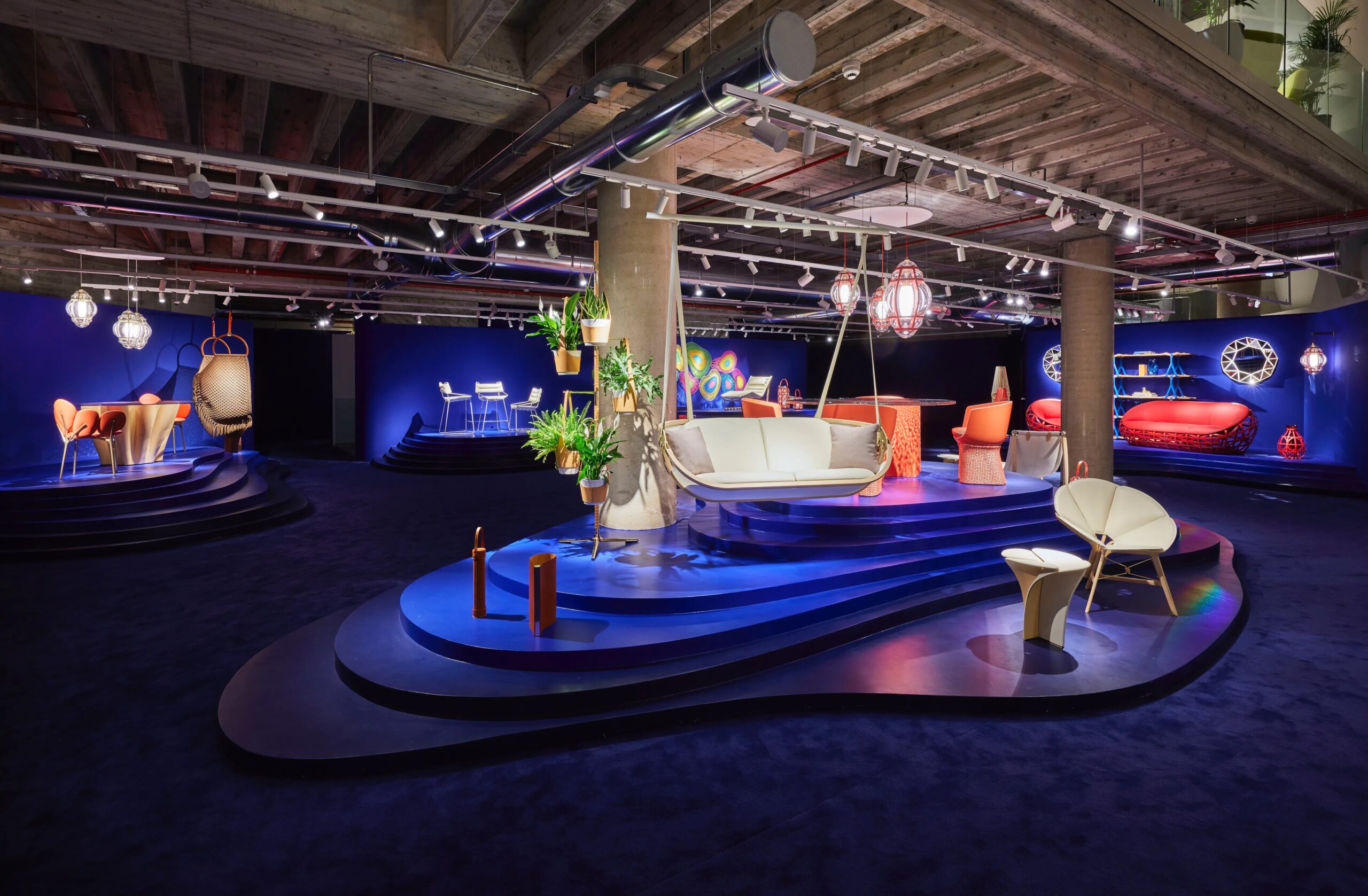 7. Louis Vuitton
Louis Vuitton's popular Objets Nomades line is turning ten this year, and to celebrate the brand is unveiling a pop-up installation at Garage Traversi featuring an array of pieces by the Campana brothers, Marcel Wanders, Atelier Oï, and Raw Edges. Don't miss the latest additions to the collection: Frank Chou's Signature armchair and sofa, which are the first pieces made specifically for the outdoors and were inspired by Chinese terraced rice fields. Furthering the "nomadic" theme, the maison has also installed the modular Nova House (conceived in the 1970s by architects Michel Hudrisier and M. Roma) at the Piazza San Babila—don't miss it.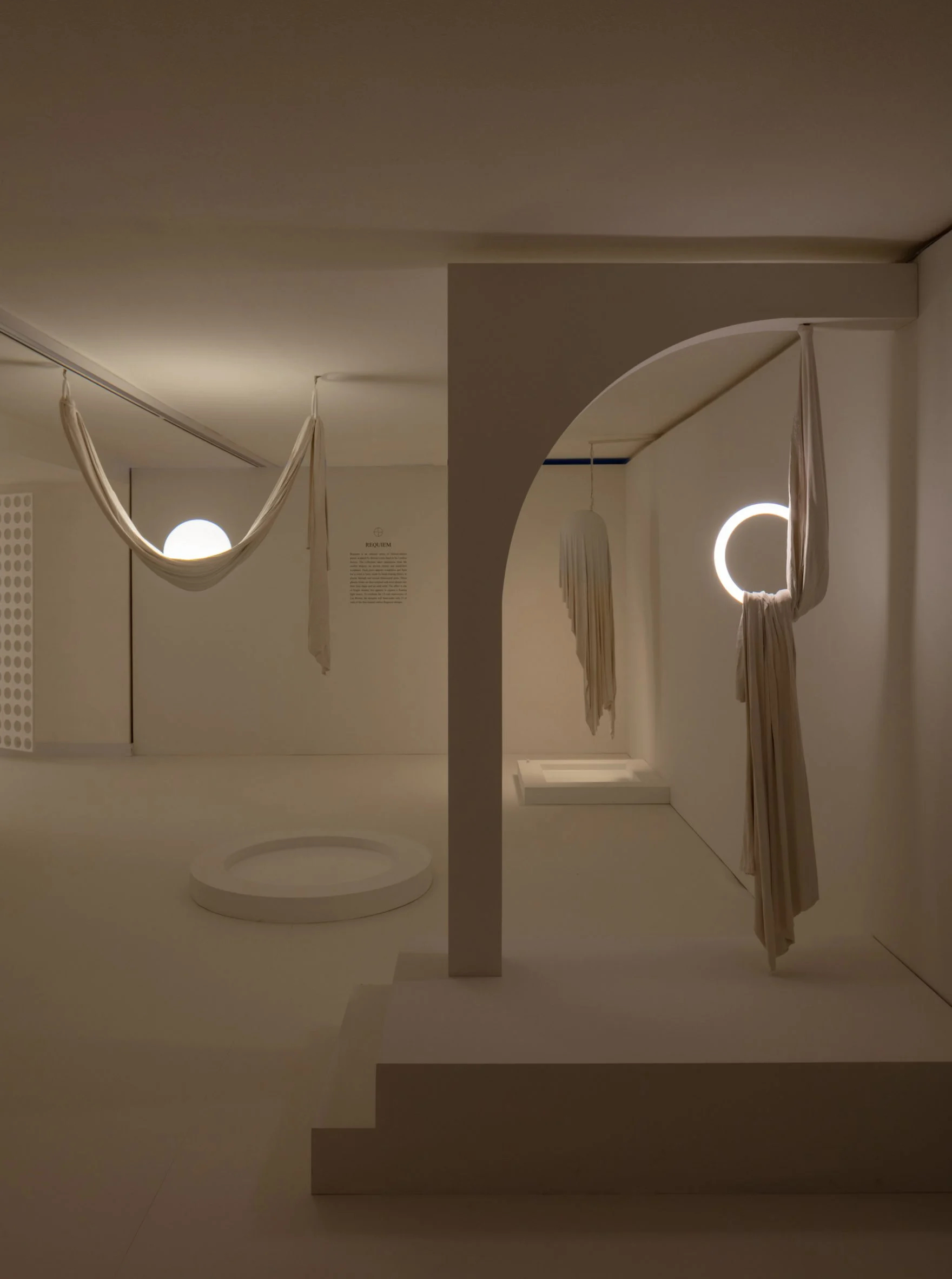 8. Lee Broom
Designer Lee Broom is presenting a poetic exhibition—his largest ever at Milan Design Week—that spotlights six of his newest lighting collections. Called "Divine Inspiration," the meditative show includes over 100 pieces in total within the exhibition space, which is located in the Brera district in a building that recalls Brutalist architecture, an aesthetic touchstone for Broom.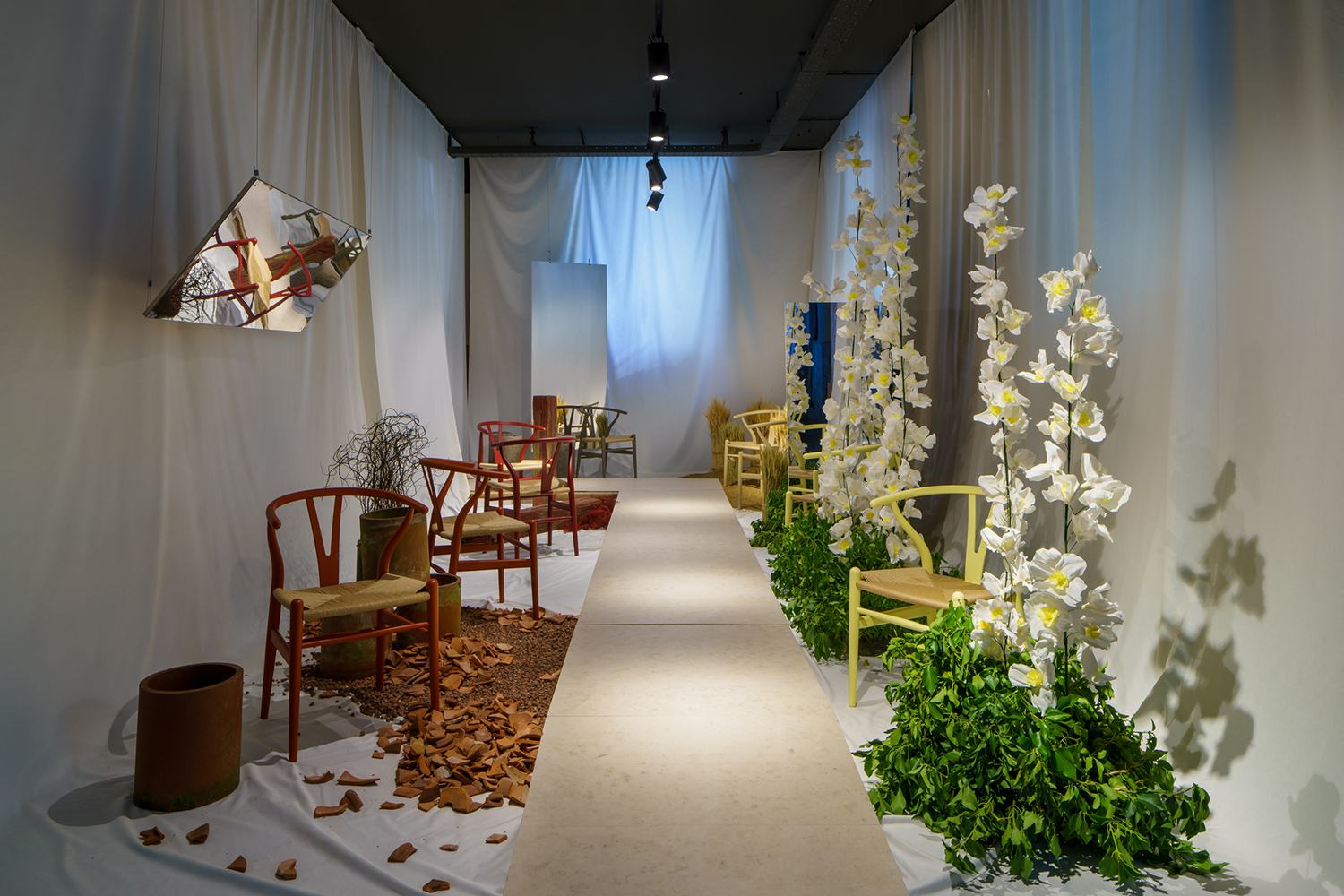 9. Carl Hansen & Søn
Acclaimed London designer Ilse Crawford masterminded an elegant installation at Carl Hansen & Søn's Milan flagship that showcases nine new matte colors for the Danish brand's iconic Wishbone Chair. Originally designed by legendary Hans J. Wegner in 1949, the famous seat now comes in eco-friendly, water-based hues inspired by the paintings of Danish artist Per Kirkeby, who favored the subdued tones found in nature. Among the soft colors on offer are Pewter, Hollyhock, Barley, Seaweed, Terracotta, Clay, North Sea, Slate, and Falu, which together comprise a sophisticated palette that ensures at least one shade will work in any interior setting. For Milan Design Week, Crawford draped white fabric around the store and placed the chairs within different elements that inspired them—think towering paper hollyhocks and broken pieces of terra cotta. "Young people today love to have a story behind a product," says Knud Erik Hansen, who runs the third-generation family business.
Next Post